MCC Qatar celebrates Monthi Fest in pomp and gaiety
By Jerald DSouza

Bellevision Media Network


Doha-Qatar, 17 Sep 2017: The Nativity of the Mother Mary or Monthi Fest is a day close to the heart of all Mangaloreans, especially for the people of Mangalorean origin who are now scattered in different parts of the world. It is a day which evokes memories of days gone by, of our childhood when we would clamber to collect the best flowers from the neighbourhood to take to church for the nativity novena and eagerly await the sugarcane that was distributed after the feast mass on the 8th of September. It is a day when we would partake in a vegetarian family meal and drink the roce with the blessed grains in it.
Mangalore Cricket Club, Qatar endeavours to retain and nurture the rich traditions of our hometown and initiates various events to make its members feel at home and the celebration of the nativity feast is one such event. MCC celebrated the Monthi Fest on Friday, 15th September 2017 at the Multi-purpose hall, West End Park, Asian Town.
Mr. Stanley Thomas Hilary Fernandes, ardent Konkani lover and dedicated community leader, served Mangalorean Catholic Centre of the Parish (MCCP), Oman thrice as President and once as Director fondly known as Dattu in Oman and "the Patriach" of Mangalorean people in Oman was the Chief Guest of this program and the guest of honour was Fr. Rodney Rebello, visiting priest to Our Lady of Rosary Parish, Qatar serving the Konkani Speaking Community.
The evening began with a rendition of a beautiful Konkani hymn in honour of Mother Mary "Bhaginthli Gunthun Phula" by our 35 children while Joshua Pinto played music on keyboard. They were trained by Naveen D'Souza and Kavita Tauro. To begin with cultural program, it started with a duet song "Chandnyachi Raat" by Alphonse D'Silva and Eva Wilma Pinto which was followed by the stage program with all dignitaries on the stage.
President Prakash Noronha welcomed the guests on dais and gathering, briefed about the recent achievements from the Silver Jubilee celebrations, aided 38 students in their education and mentioned about the future events. Cultural Secretary Kavita Tauro then introduced the students who excelled in Class X & XII in the academic year 2016-17 in CBSE Board exams scoring above 85% and achieved in Sports/co-curricular activities representing school in International events were honoured by our Chief Guest Mr. Stanley Fernandes.
Achievers of 12th Std. are:
1. Ashton Ian D'Souza - S/o Aloysius & Merlyn D'Souza,
2. Blacious D'Souza – S/o James & Grace D'Souza
3. Megan D'Souza – D/o of Oswald & Celine D'Souza
4. Gishal Cordeiro – D/o of George & Cynthia Cordeiro
5. Tanya Judith Lobo – D/o of Arnold & Sunila Lobo
Achievers of 10th Std. are:
1. Astra Julia Pinto - D/o Joseph & Emilda Pinto
2. Priya Noronha - D/o Prakash & Divya Noronha
3. Ceanna Agnes Aranha - D/o Roshan & Caroline Aranha
4. Royston Calder D'Souza - S/o Robert & Cecilia D'Souza
5. Clarissa Neolla Pinto - D/o Stany & Jane Pinto
6. Reon Saldanha - S/o Ronald & Veena Saldanha
7. Simone Amber Monteiro - D/o Santosh & Prema Monteiro
Sports Achievers are:
1. Ashral Rithika Castelino D/o Alexis & Reena Castelino – Chess
2. Arnold Patrao S/o Anoop & Anette Patrao - Tennis
She then introduced the Kho-Kho team players who were felicitated as reigning champions winning 3 successive years in ICC conducted sports on Qatar National Sports Day under the captaincy of Ryan Renjar and leadership of Sports Secretaries Cyril D'Sozua & Naveen D'Souza. Founder member Mr. Jerald D'Mello honoured them with mementos.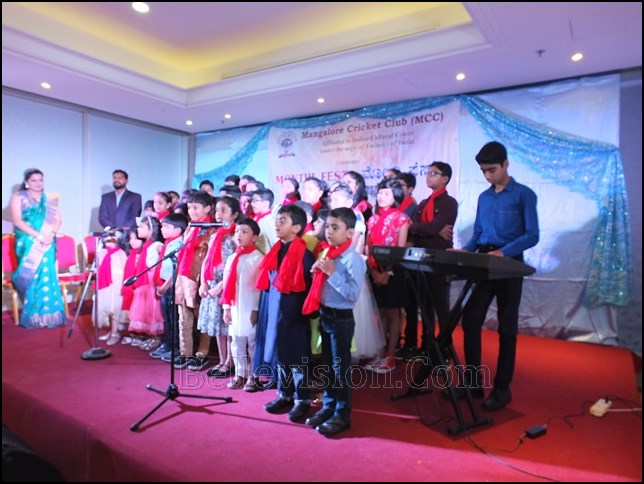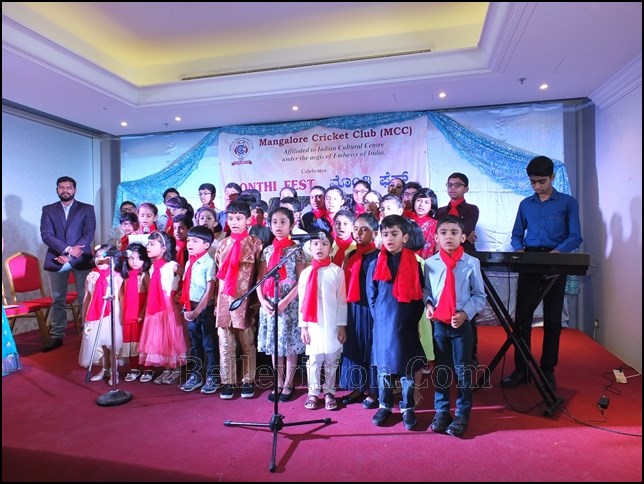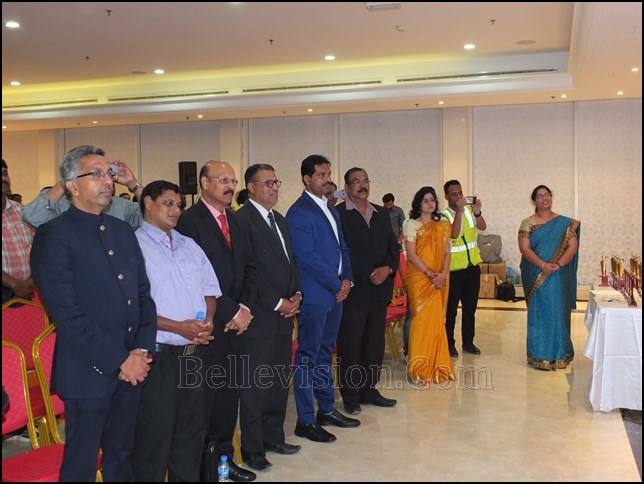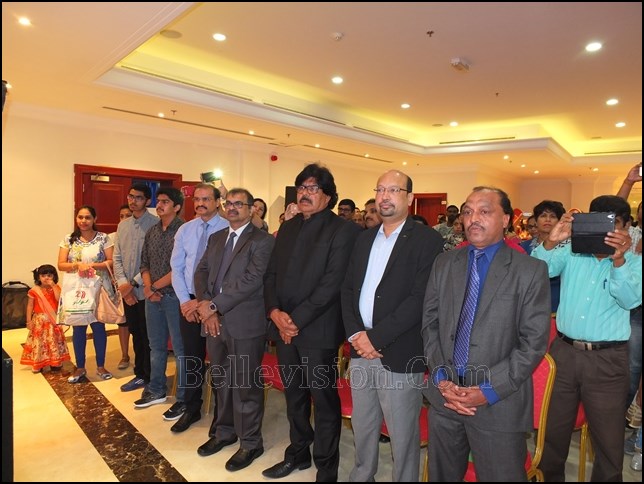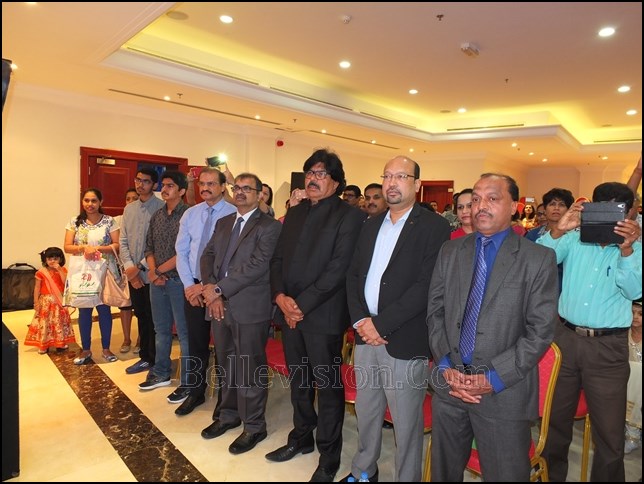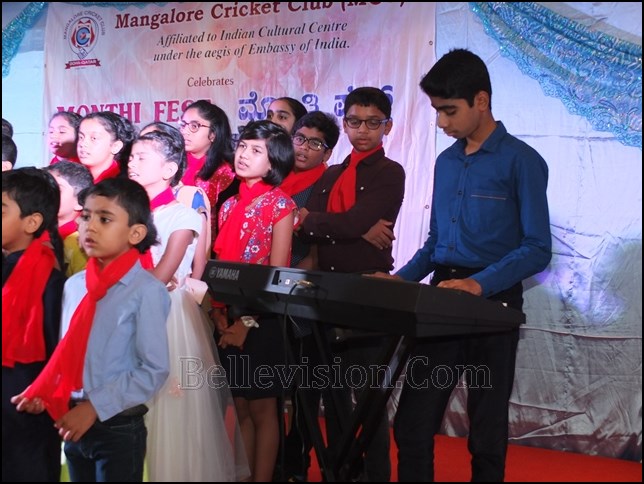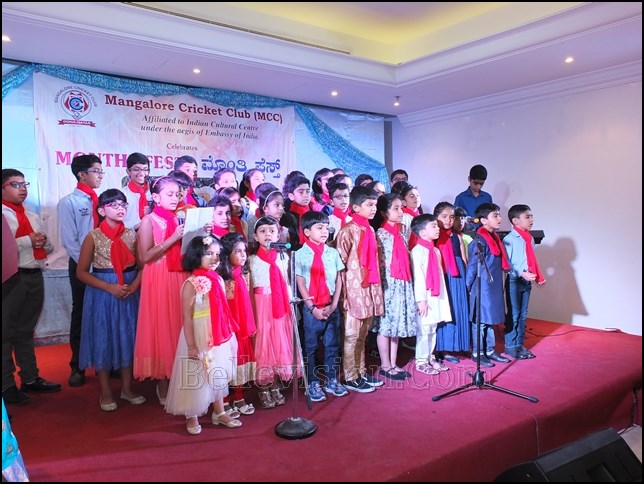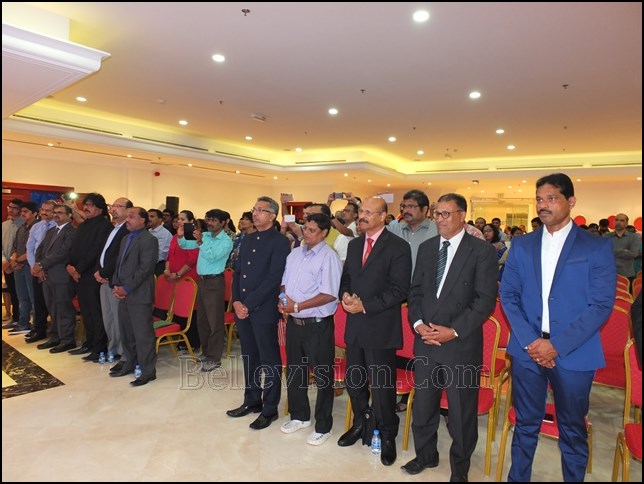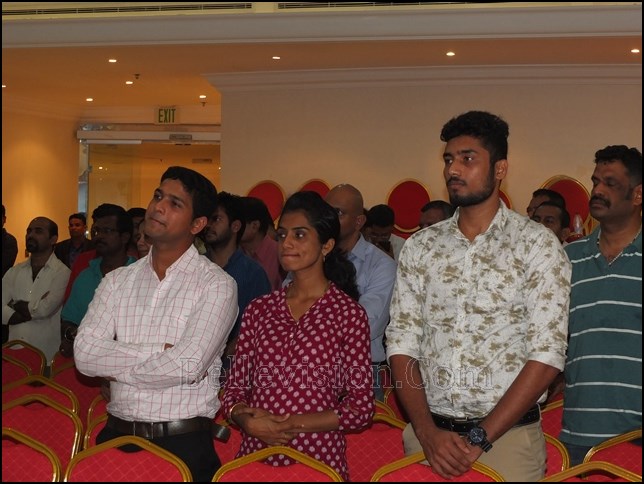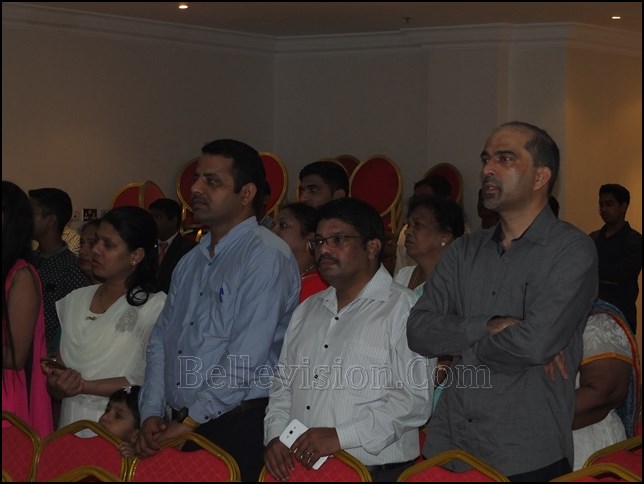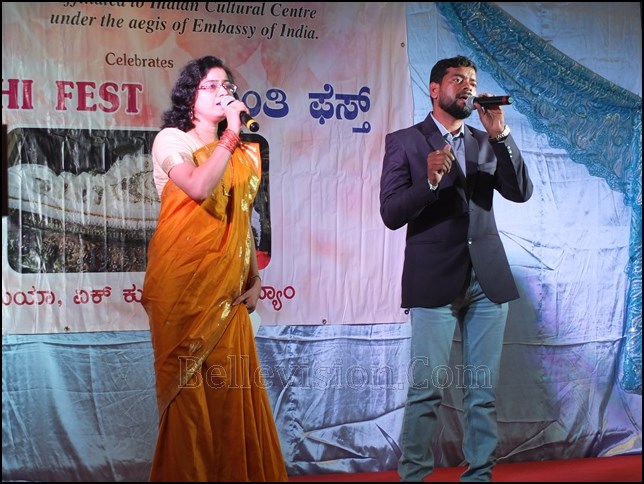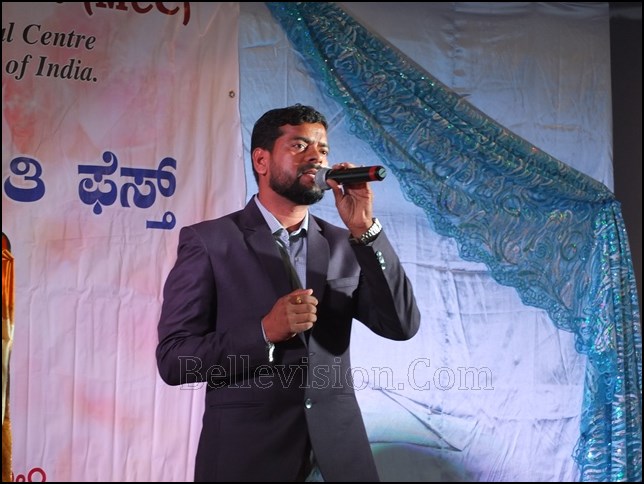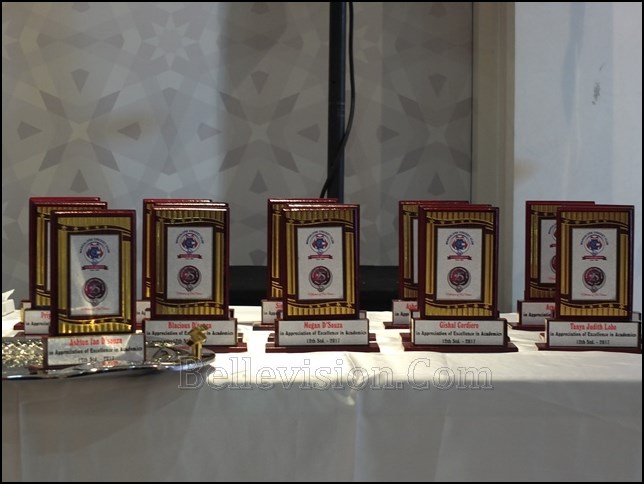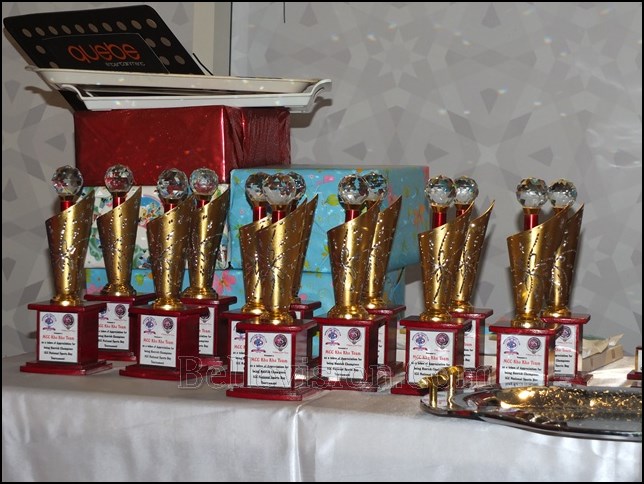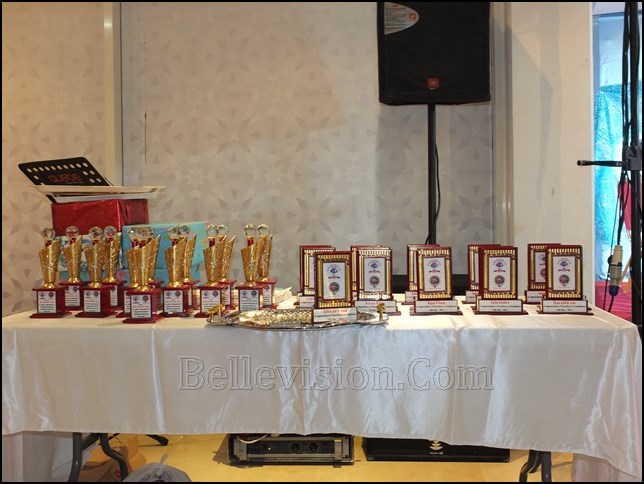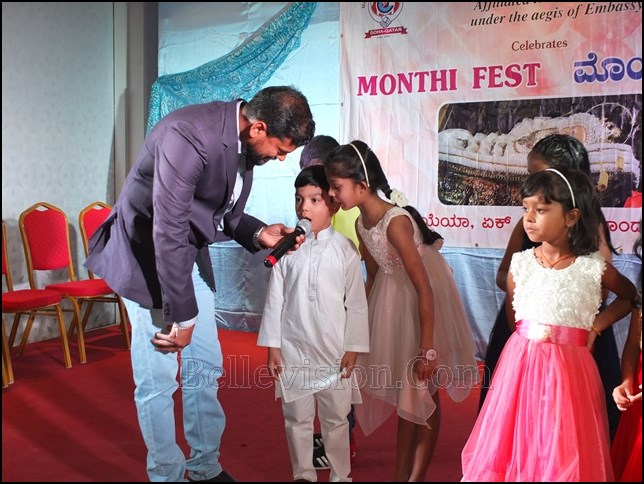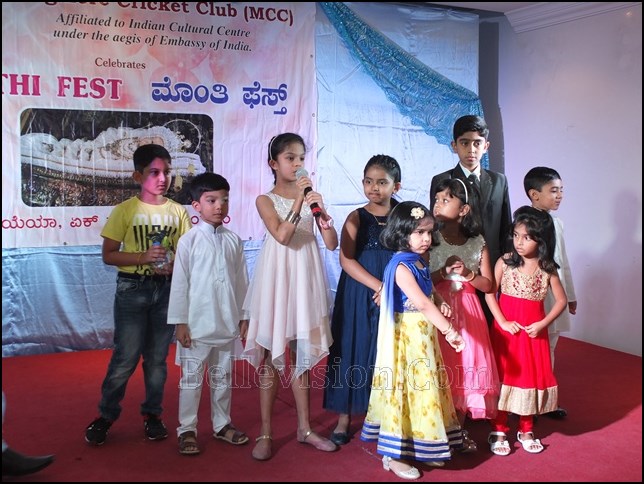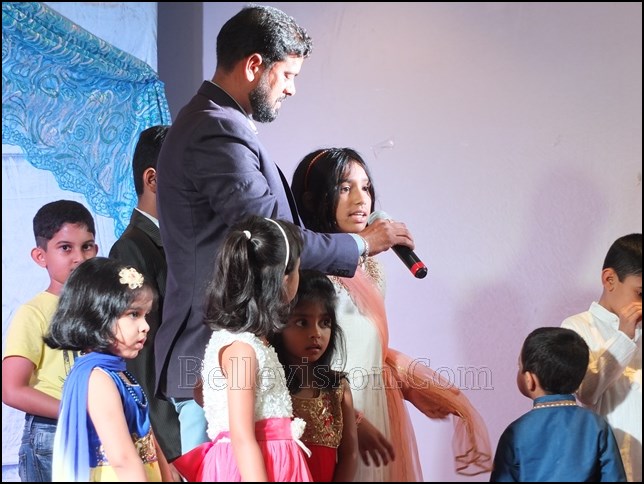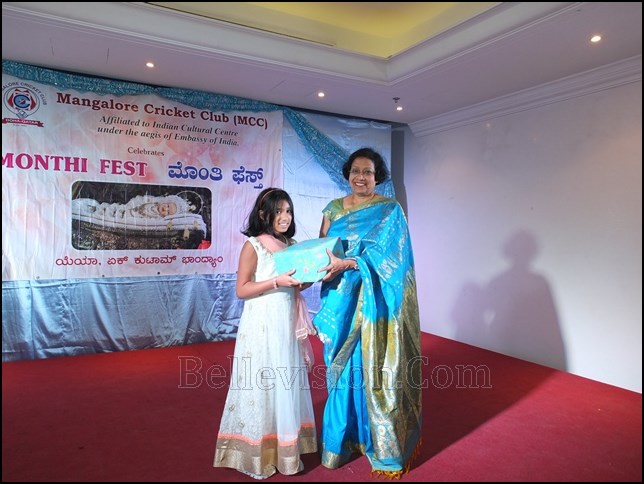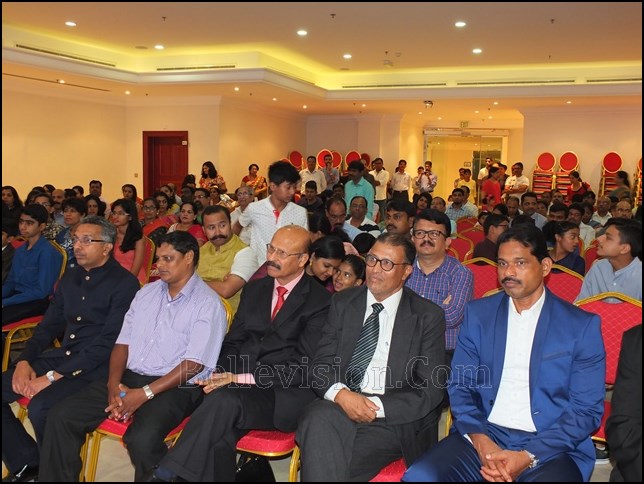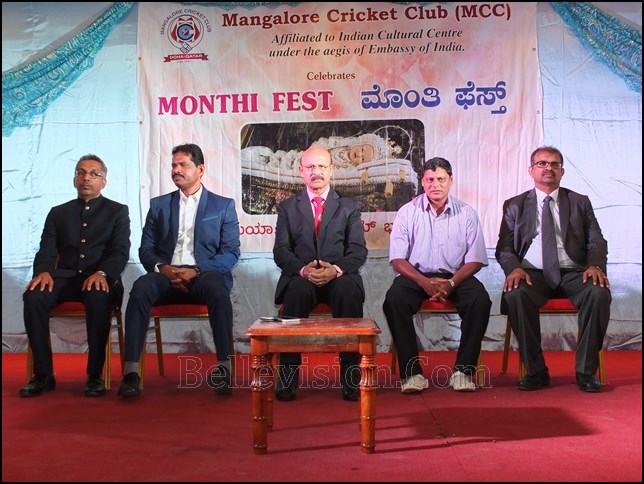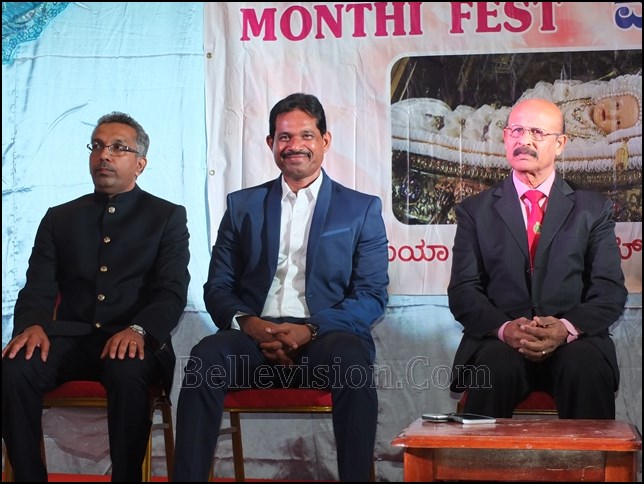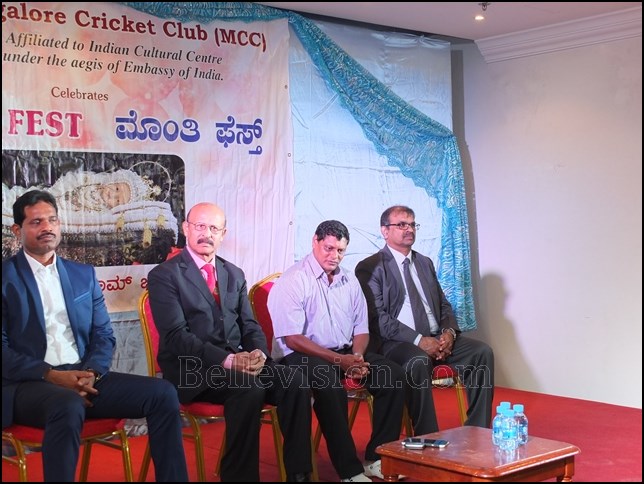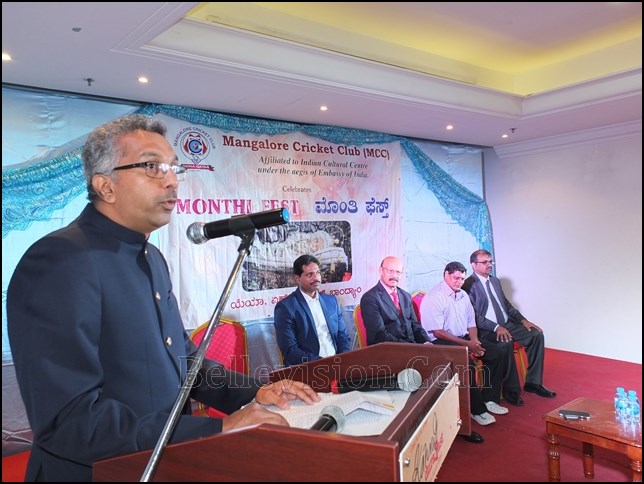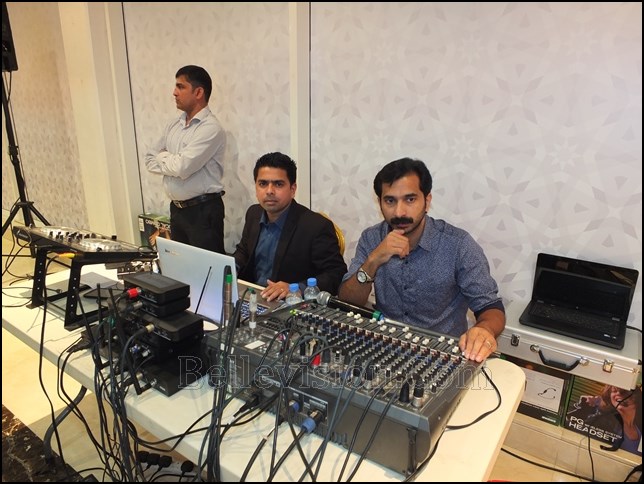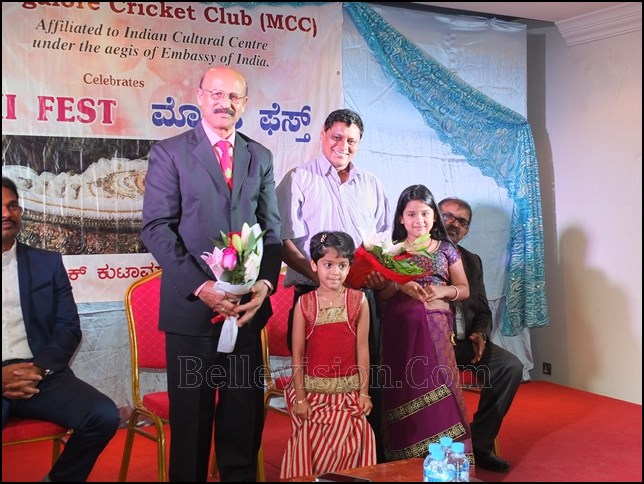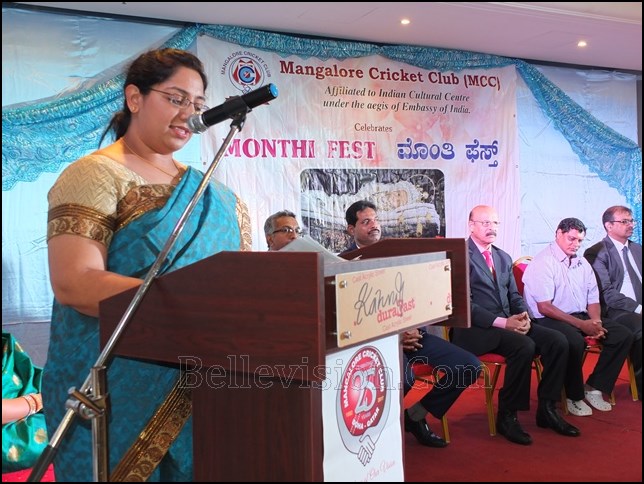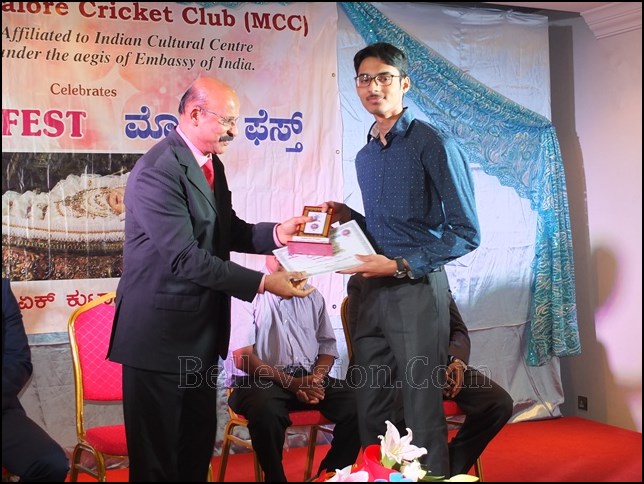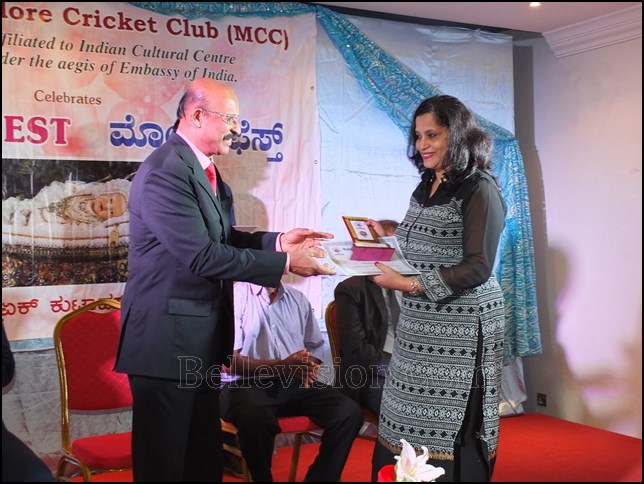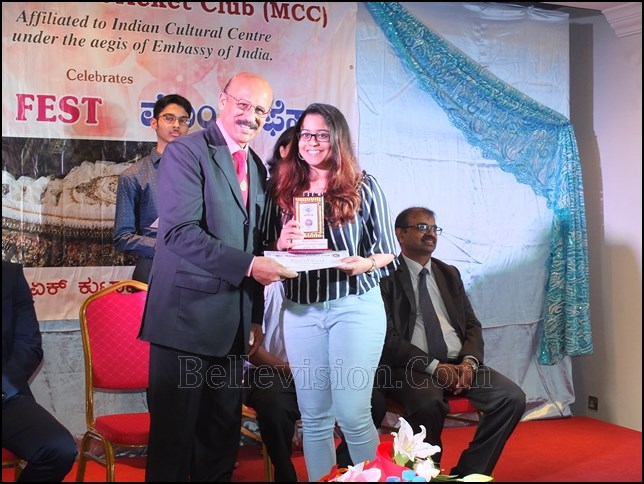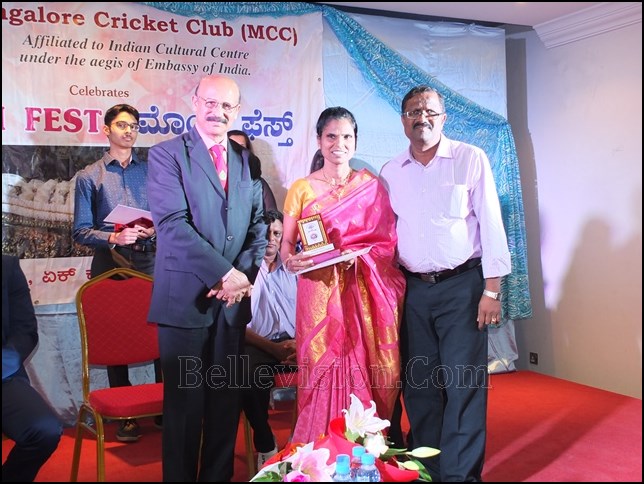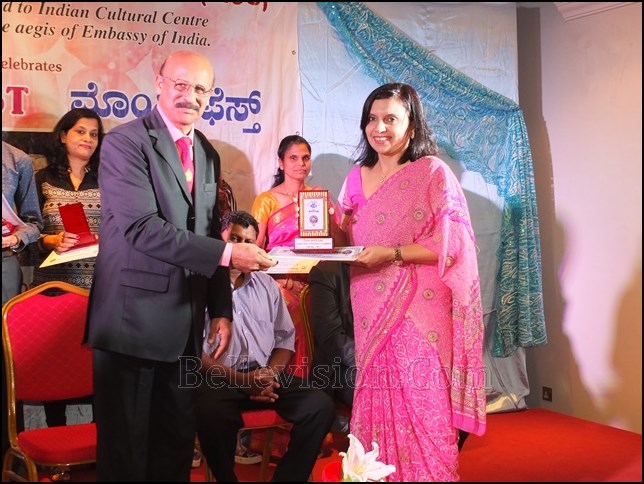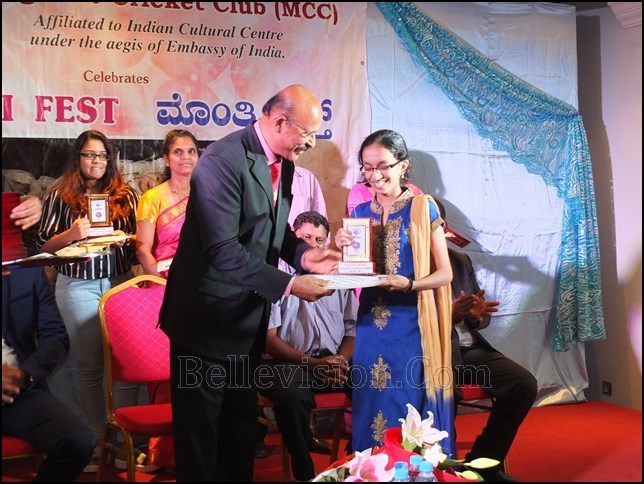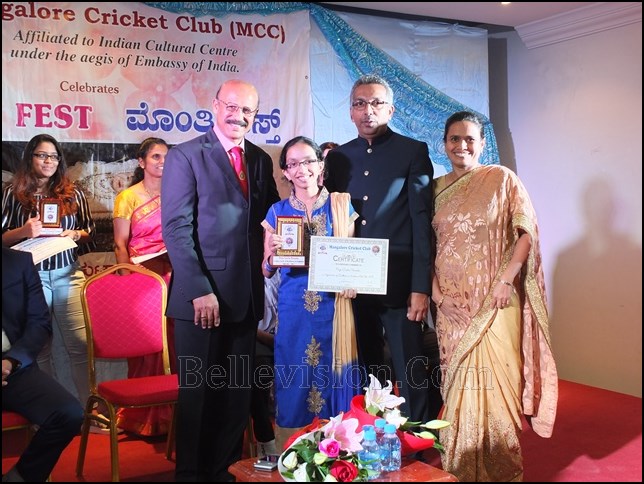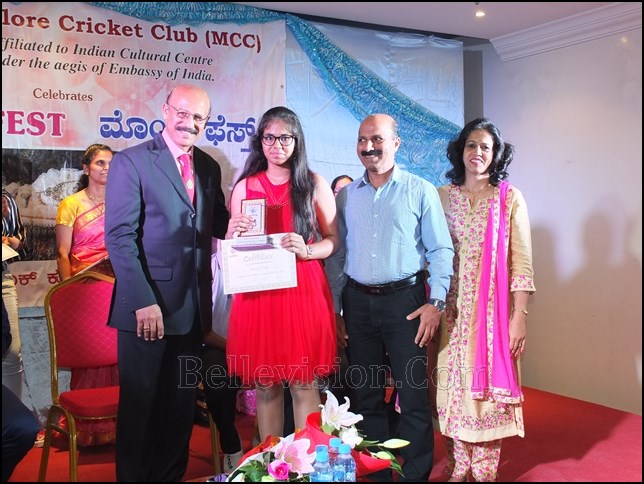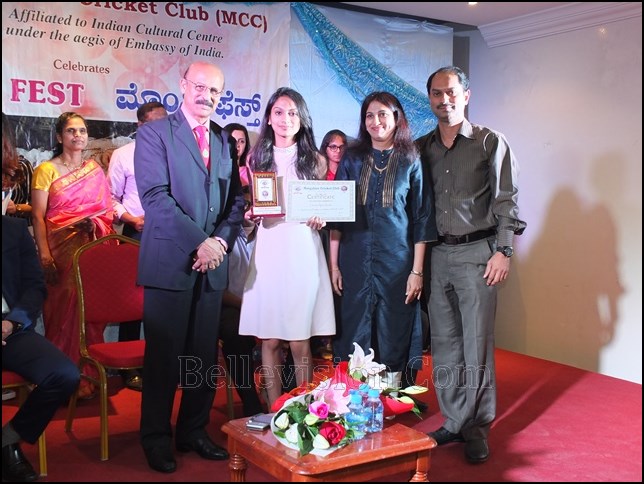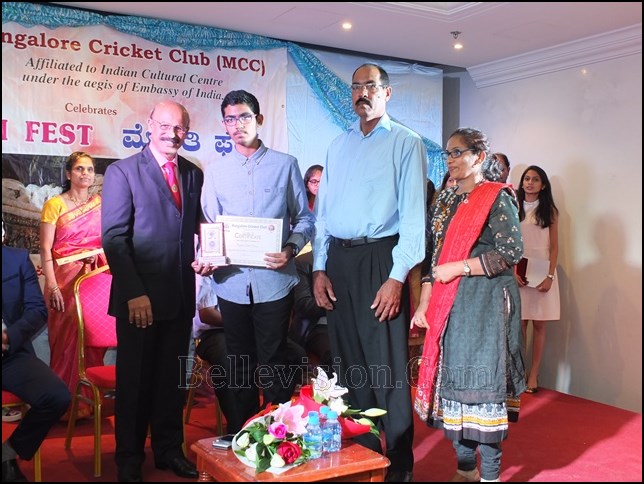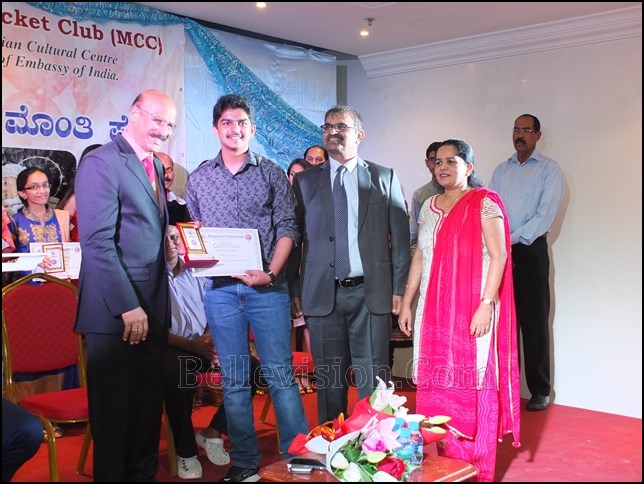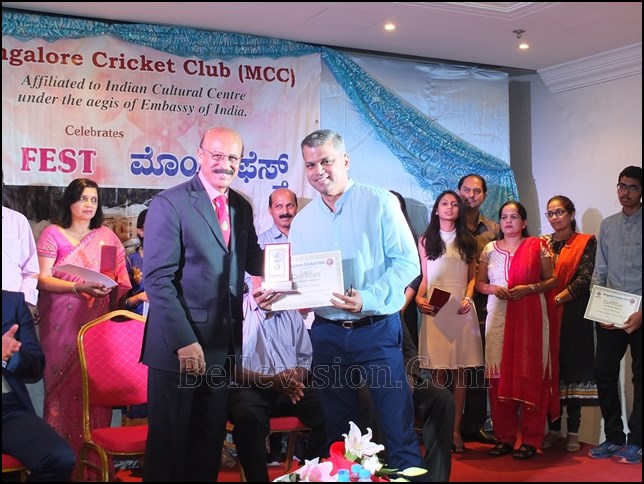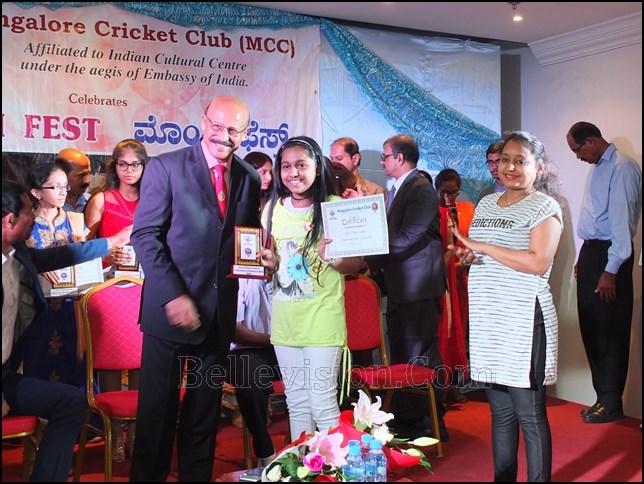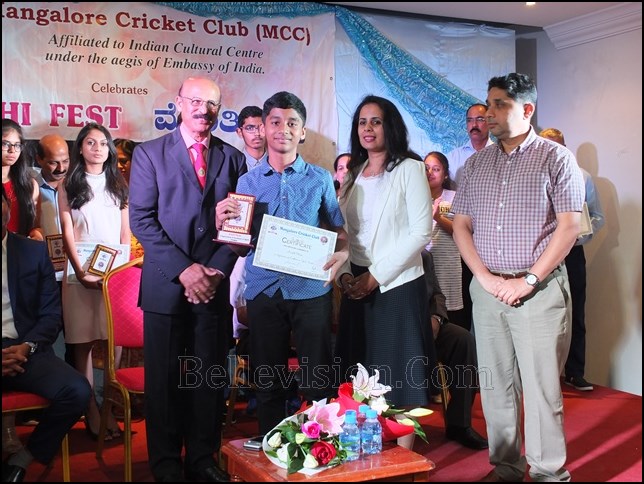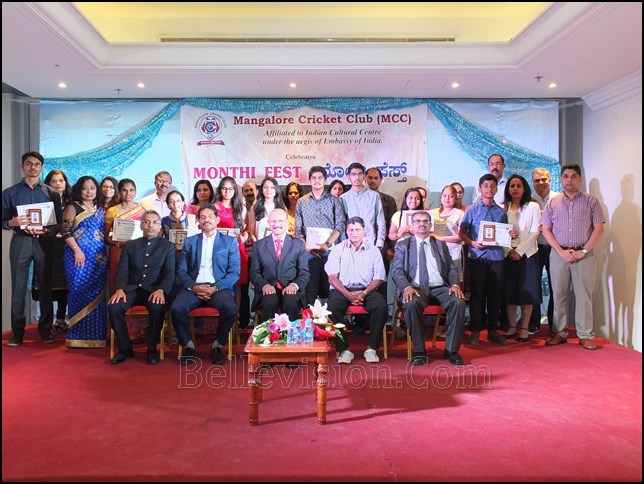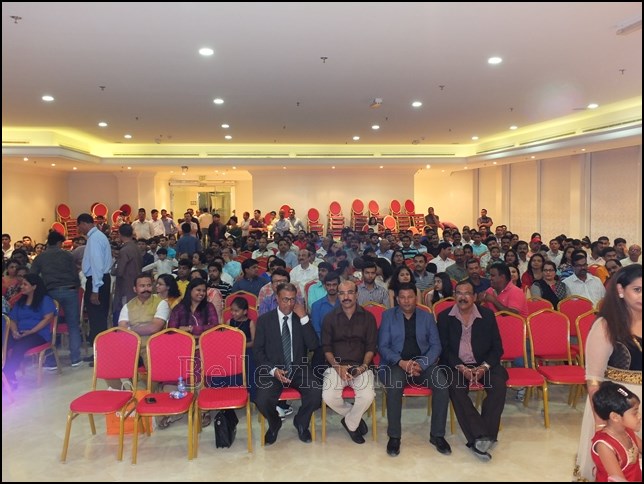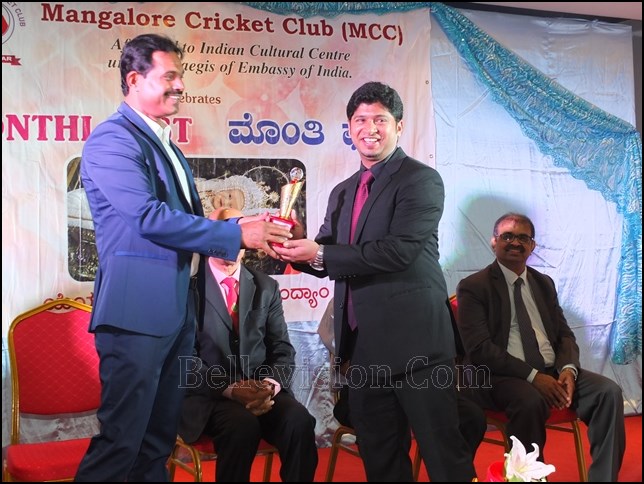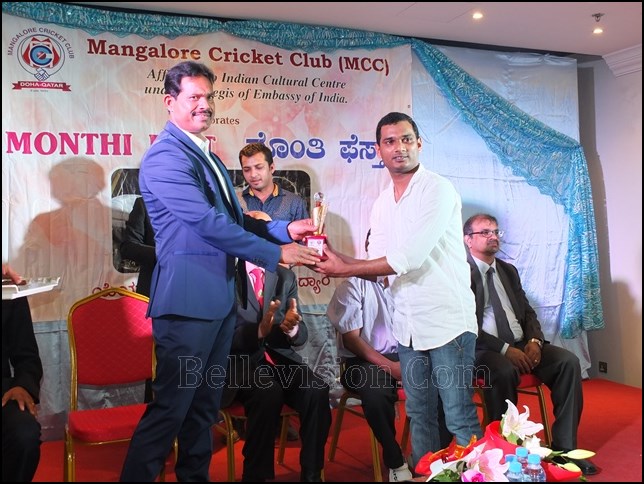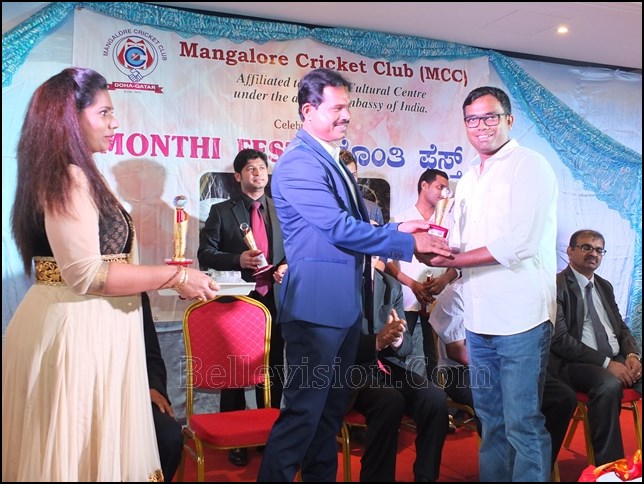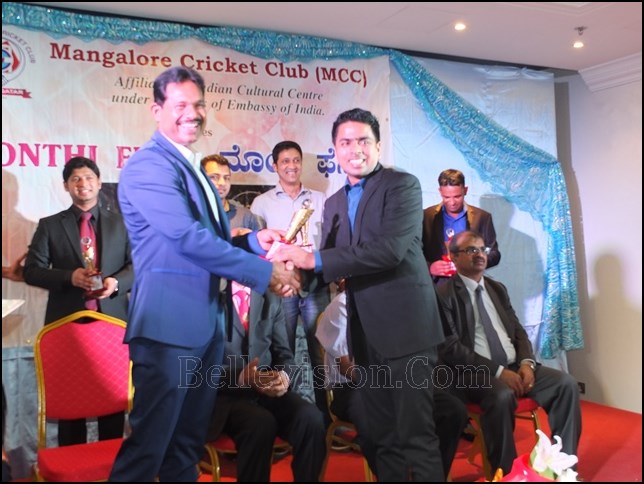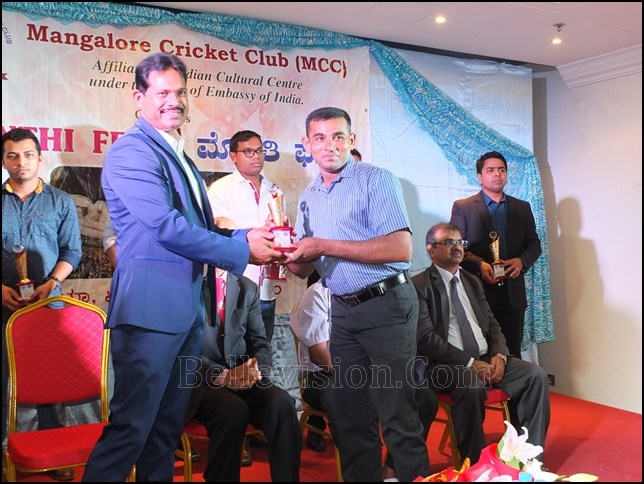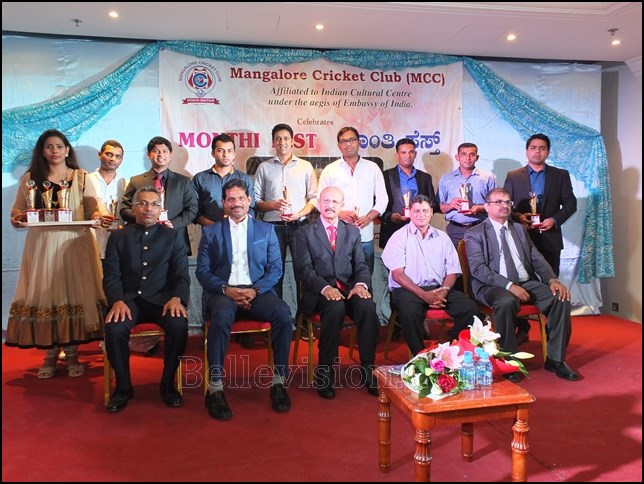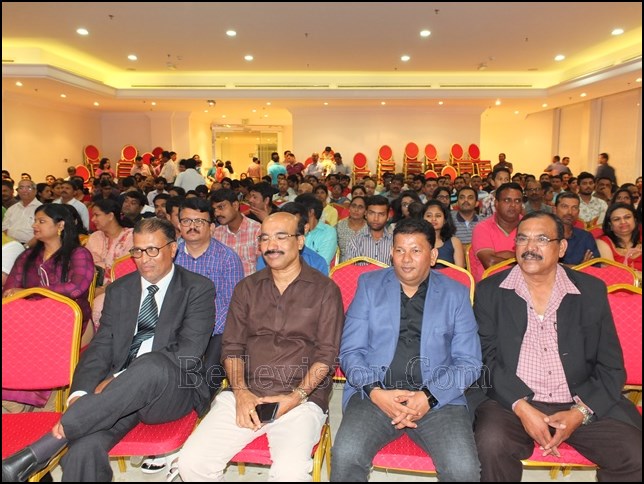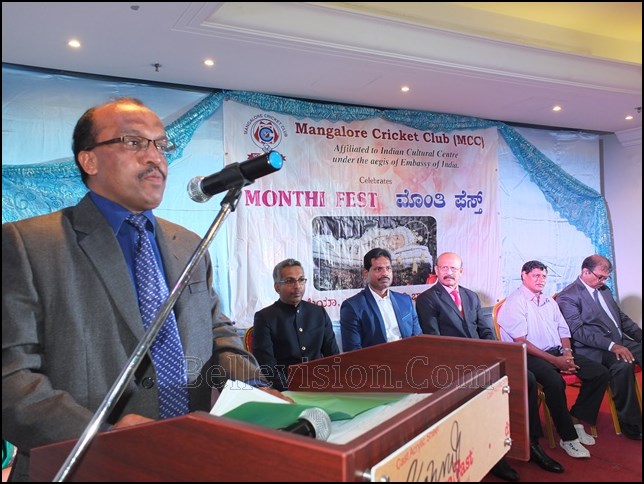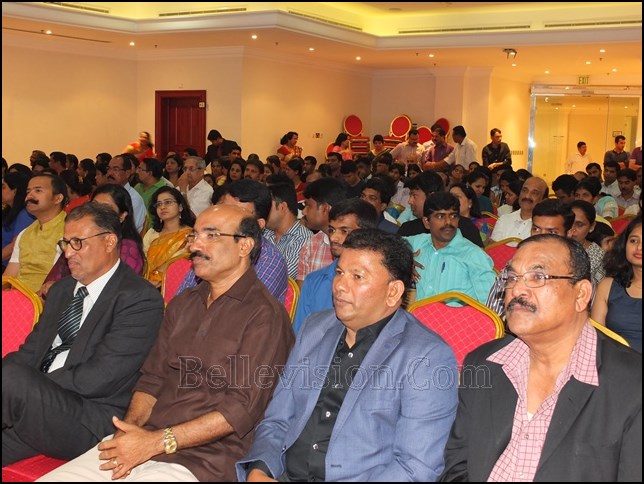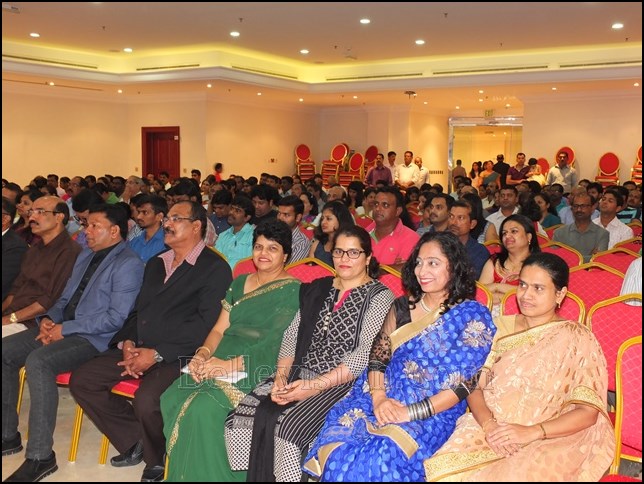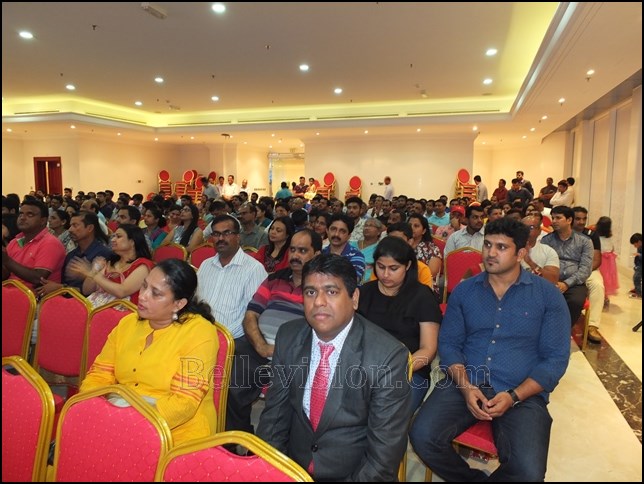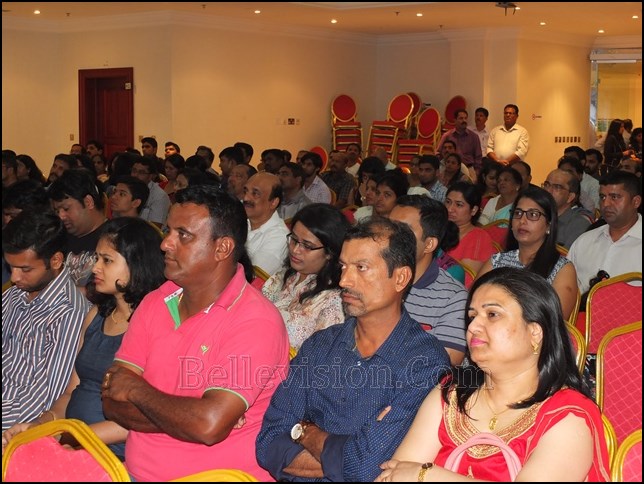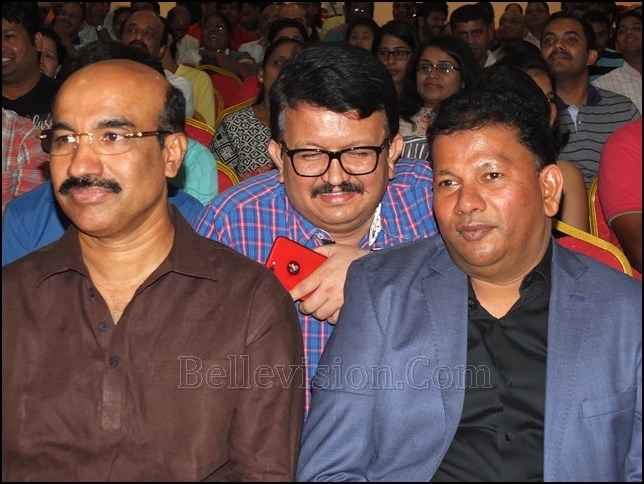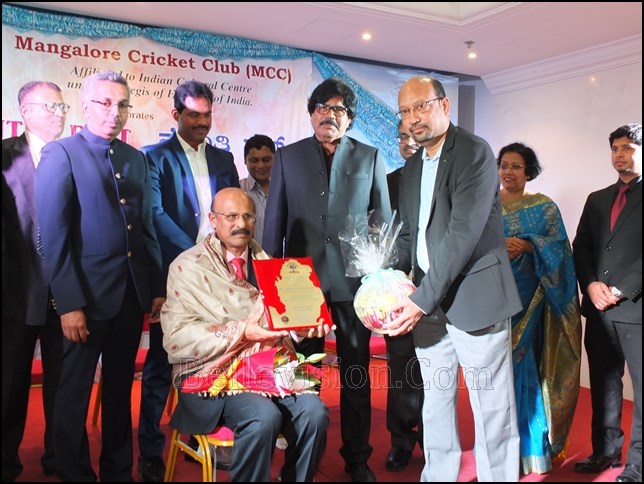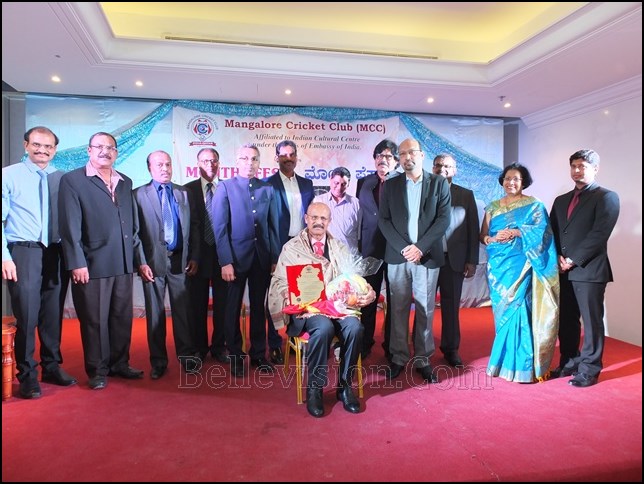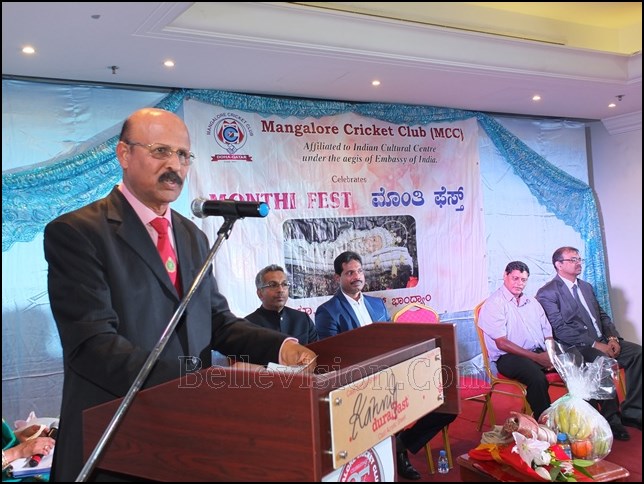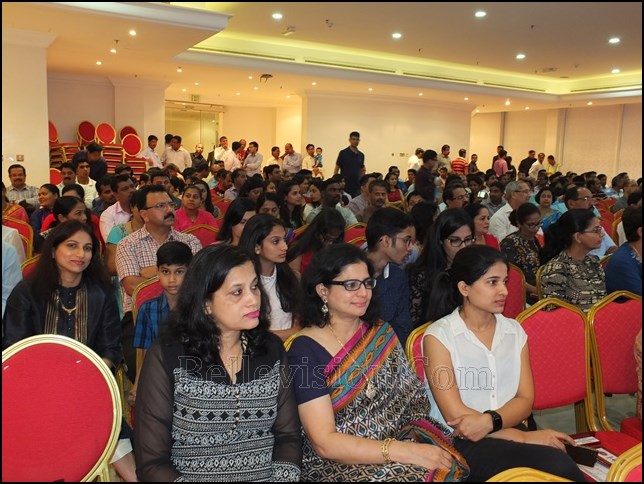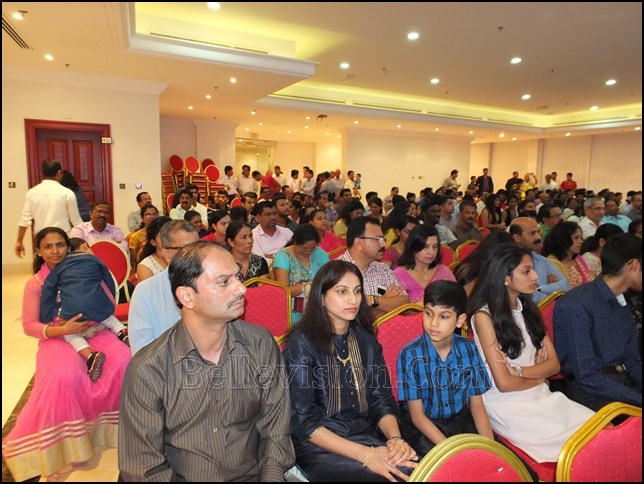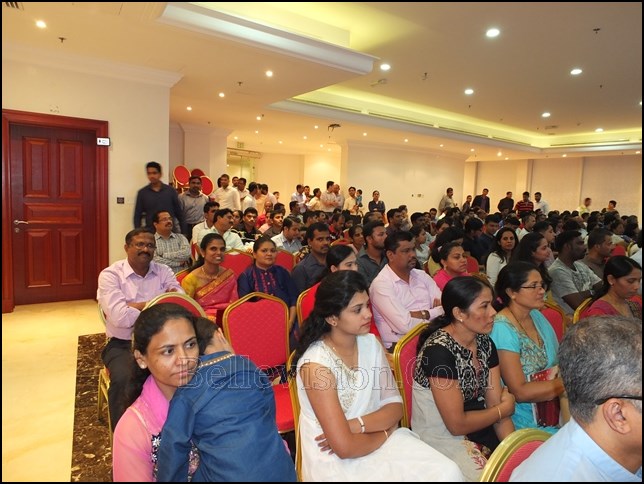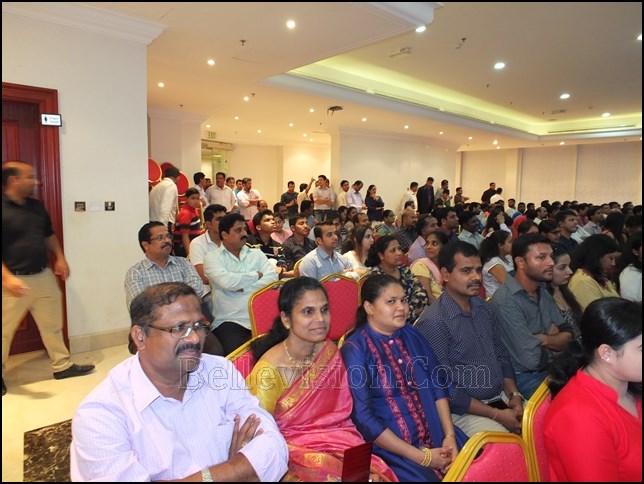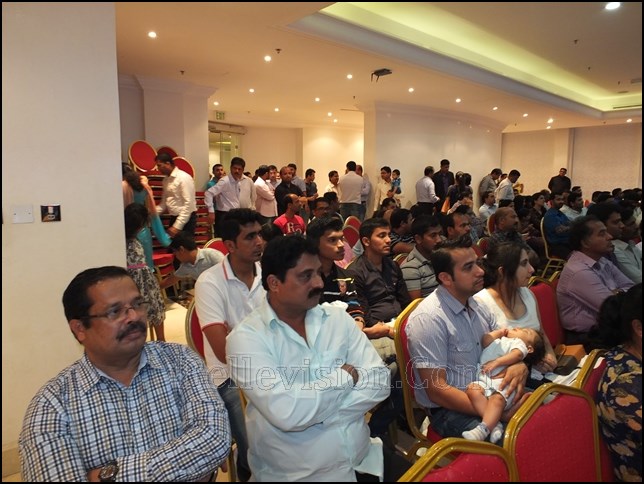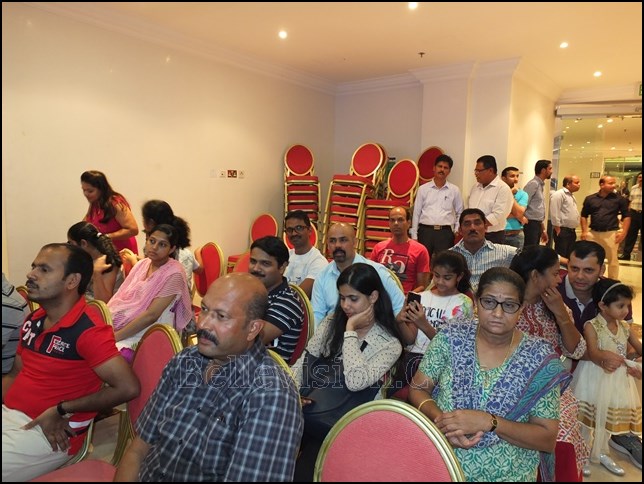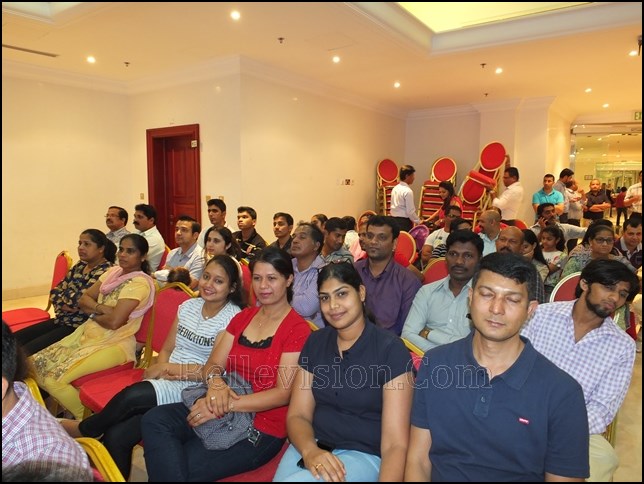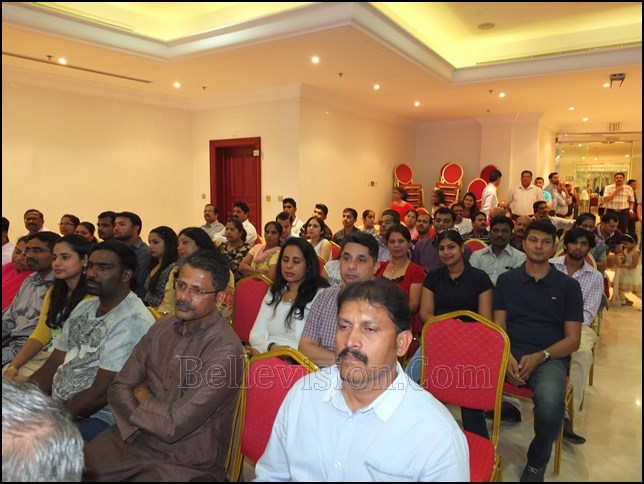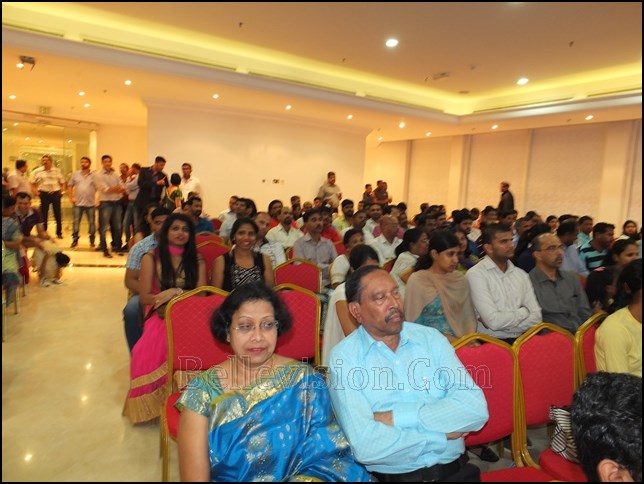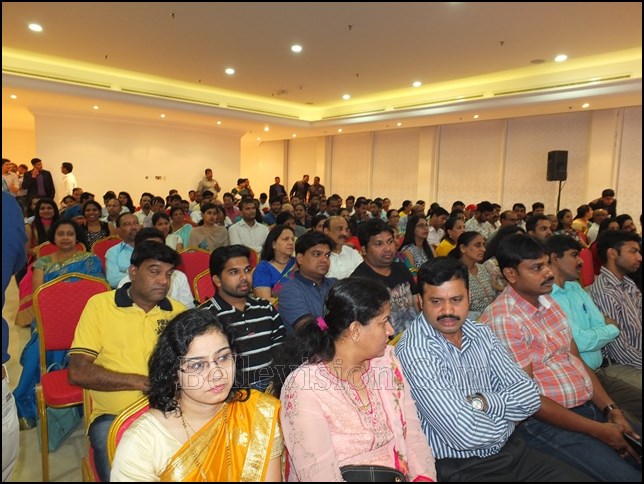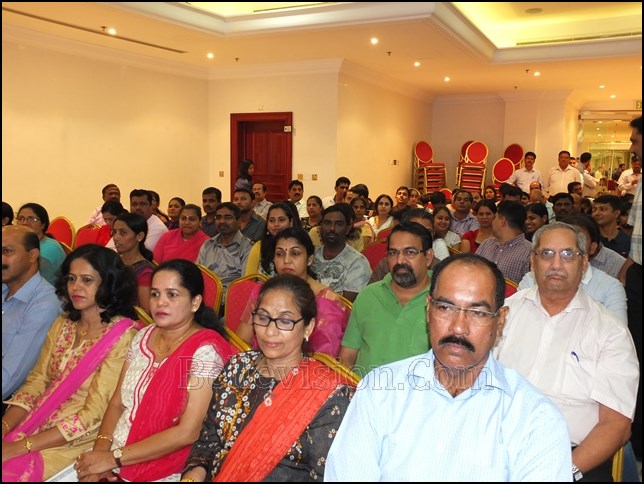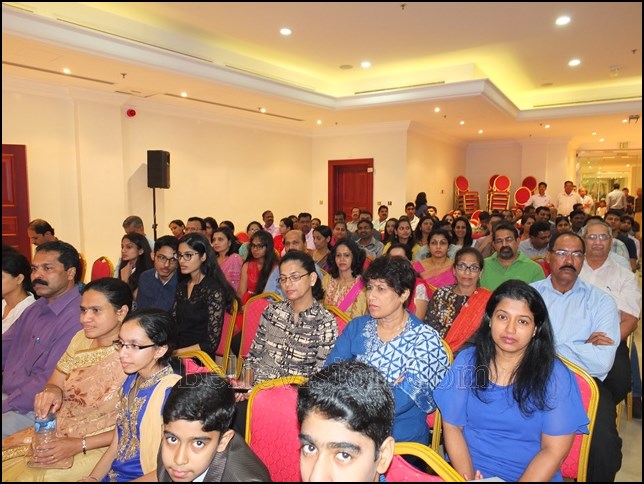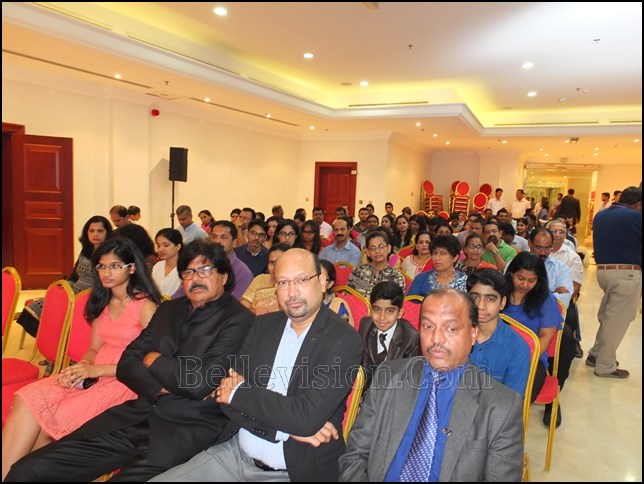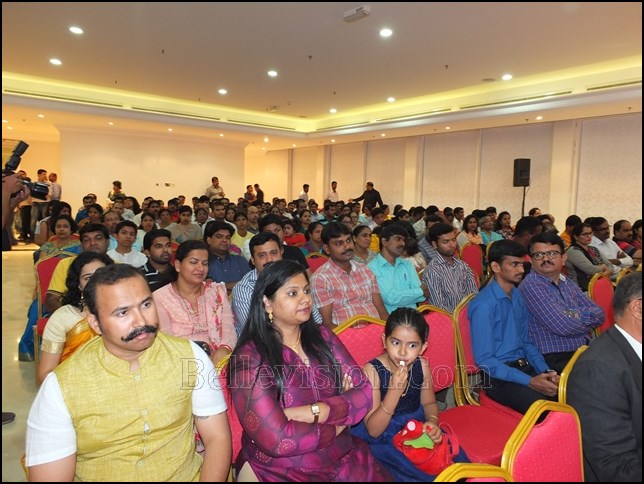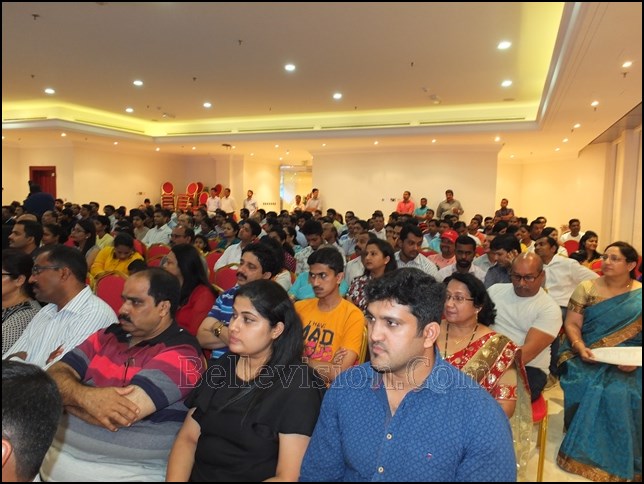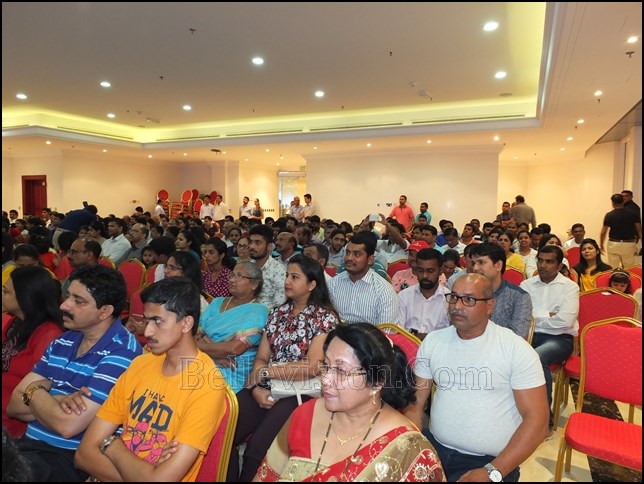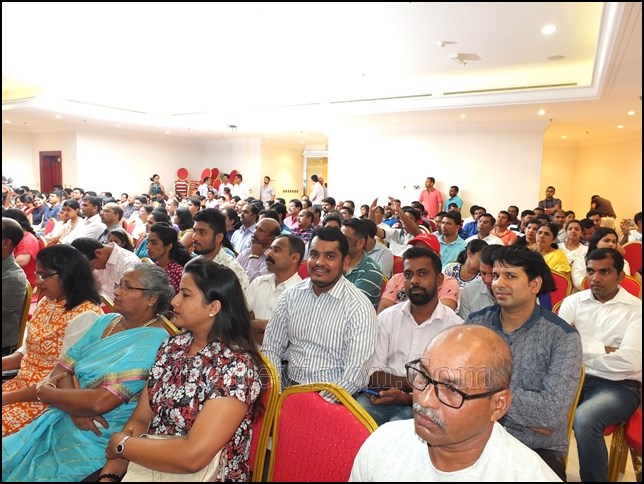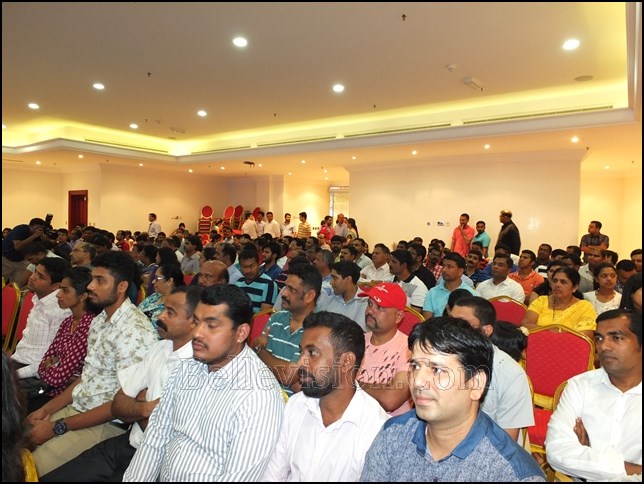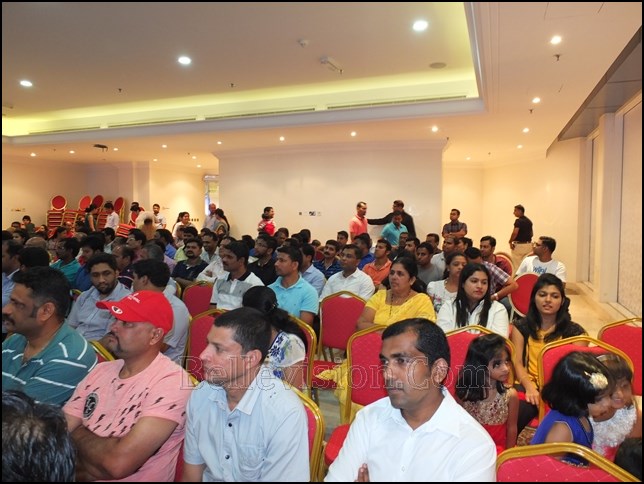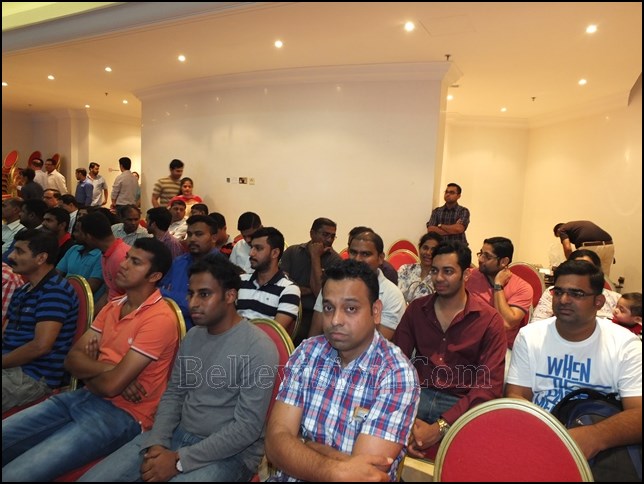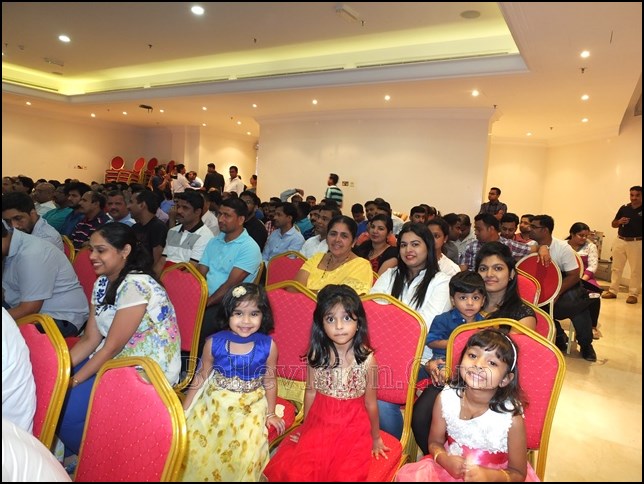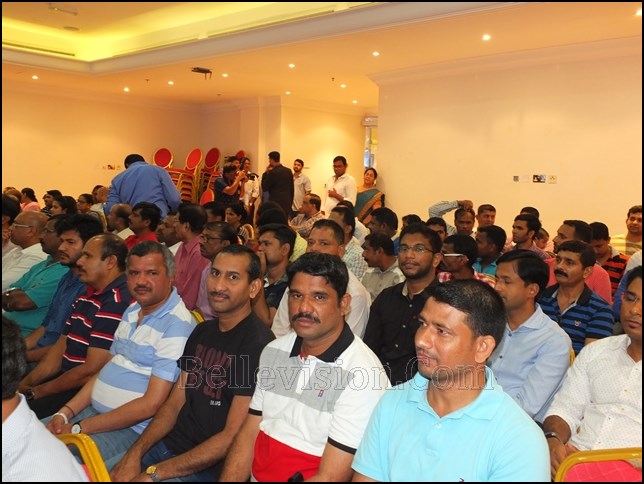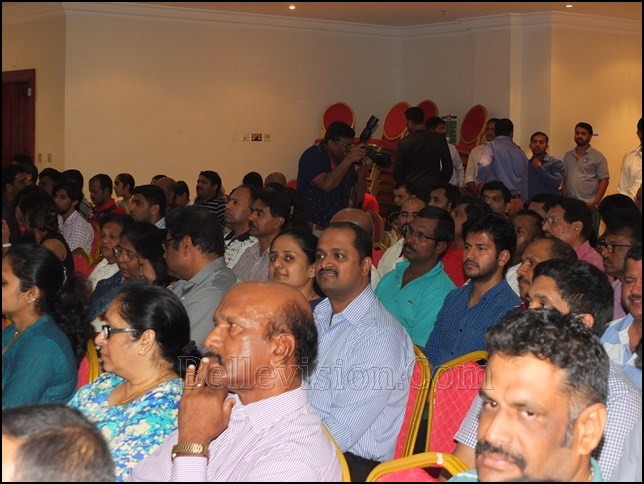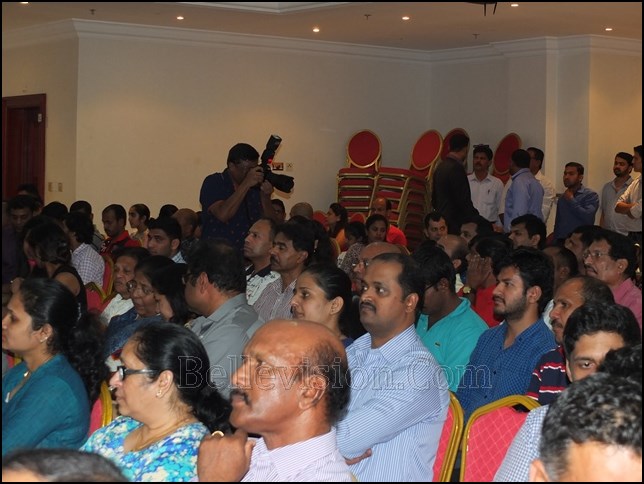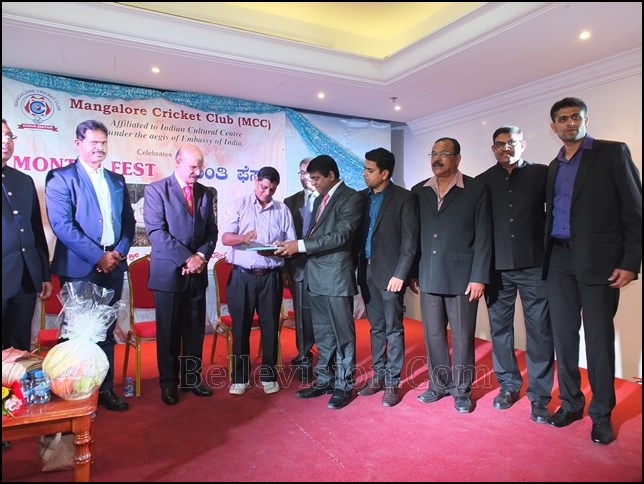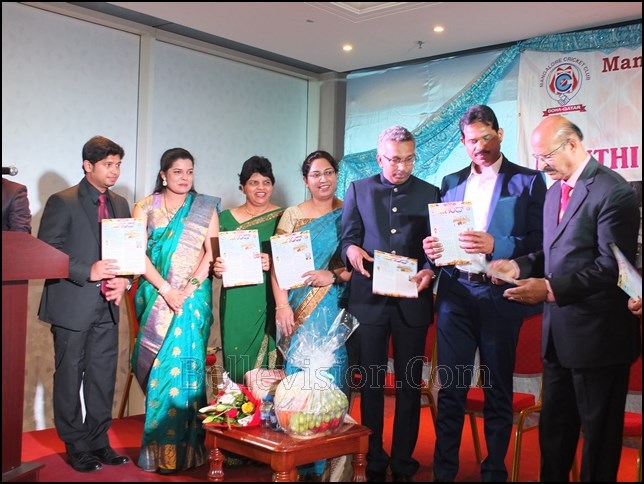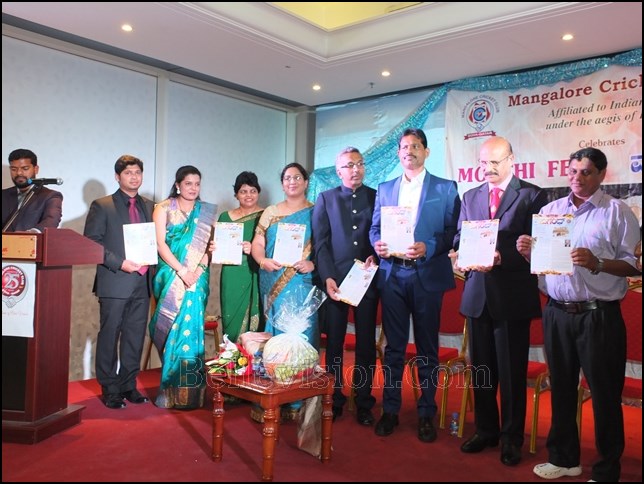 Past President & Advisor Sunil D'Silva introduced the Chief Guest Mr. Stanley T.H. Fernandes to the audience and noted his accomplishments and the great community service rendered by him. In the presence of all advisors and past presidents on stage, Jerald D'Mello honoured him with a shawl, President presented the memento and Advisor Norbert Corda presented the fruit basket. Mr. Stanley Fernandes then addressed the audience praising the club for preserving the rich culture of Mangaloreans of Nove Jevaan in Qatar explaining the meaning of family feast and being thankful for the honour bestowed on him.
Guest of Honour Fr. Rodney Rebello released the club newsletter Sugandh and presented to all excom members on stage. He then blessed the Roce and Nove Jevaan. Roce was then distributed to the audience who had gathered together as one big Mangalorean family
The cultural program then continued with a skit titled "Fathor" written and directed by Bonaventure D'Souza. Skit which had a twist in the end giving a message to be careful with the use of words. It was enacted by Bonaventure D'Souza, Della Rego, Albert Rego, Clara D'Souza, Amith Mathias and Alwyn D'Souza.
Teenager Priya Noronha rendered a beautiful solo song "Chilipilli Suknyano" composed by Late Wilfy Rebimbus. Little children Steve Lobo, Adria Lobo, Anwil D'Souza, Anria D'Souza, Shawn D'Sa & Deanne Menezes presented a dance with nativity theme song "Novench Jeevan" choreographed by Kavita Tauro and were accompanied by tiny tots Melrin Pinto, Sweedal Lobo, Rowina Lobo, Claressa D'Souza, Alria Lobo & Nicole D'Souza.
Rib tickling comedy jokes werevery well presented by our talented comedians Amith Mathias, Jason Menezes, Melton Pereira and was supported by Sarita Mendonca who kept the audience laughing and asking for more. Alwyn D'Souza and Nina Fernandes then presented a beautiful duet song "Chandnyachi Raat" from the movie "Noshibhaso Khel" composed by Wilson Olivera. Youngsters Dance Warriors Qatar team comprising Shown Fernandes, Jeevan Ferrao, Malcom Peris, Anusha D'Souza, Carol D'Cunha and Deleesha Menezes rocked the stage with their sizzling dance to a medley of songs. "Mog karya" song composed by Alphonse D'Silva from his first album "Tum Khoi Asai" was beautifully presented by Pressy D'Sa and himself.
Spot games were too conducted and one for kids was the best where little kids were asked to sing any Marian song surprised the audience with their boldness and knowledge of Konkani hymns.
The most entertaining item was the MIME show which thrilled all the audience with their magical performance and a nice social message on use of mobiles performed by Naveen D'Souza, Greg D'Cunha, Shown Fernandes, Jeevan Ferrao, Yadav Puthran, Dennis D'Souza, Renzil D'Souza and Nevil D'Souza under the direction of Naveen D'Souza.
General Secretary Riana Pinto proposed the vote of thanks for all those who helped us through the event's success and in food preparation.
President Prakash Noronha then honoured the main chef for the home cooked food Mrs. Jyothi Pereira with a memento and presented her husband Anil Pereira with a gift.
The program was very well anchored by Sarita Mendonca and Alphonse D'Silva with the beautiful flow of language.
After the food, a bingo game was played and was well conducted by toastmasters Christopher Almeida and Melvin Buthello.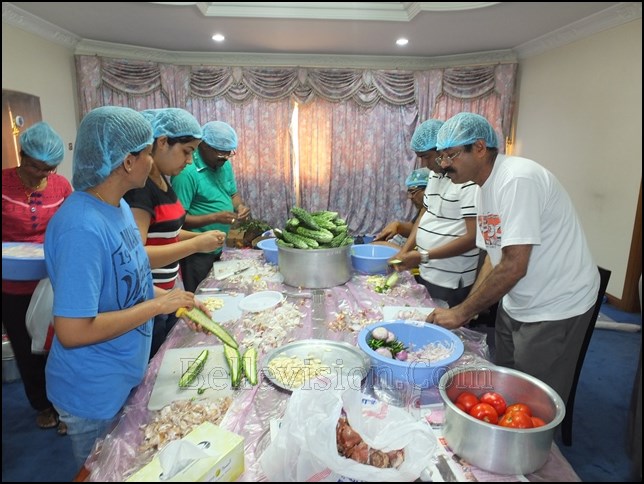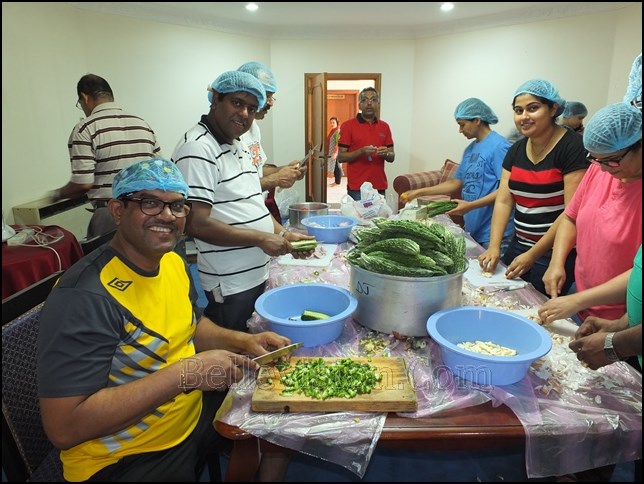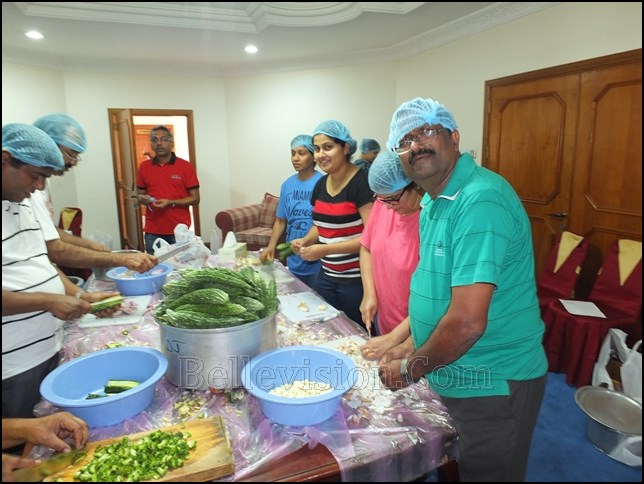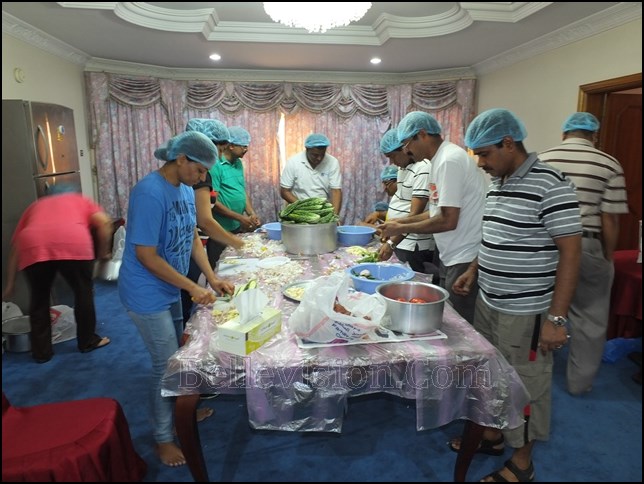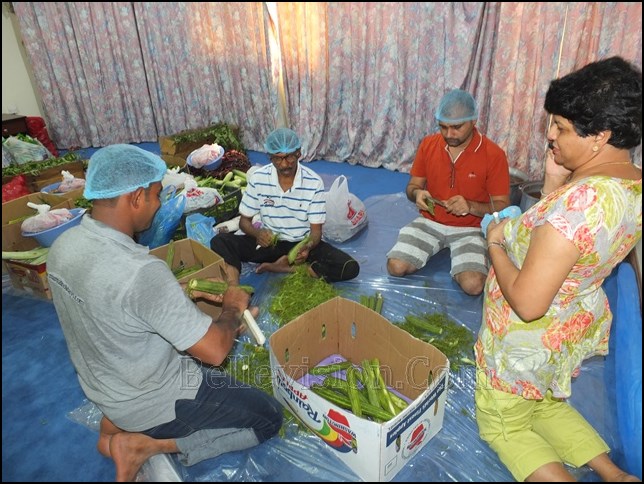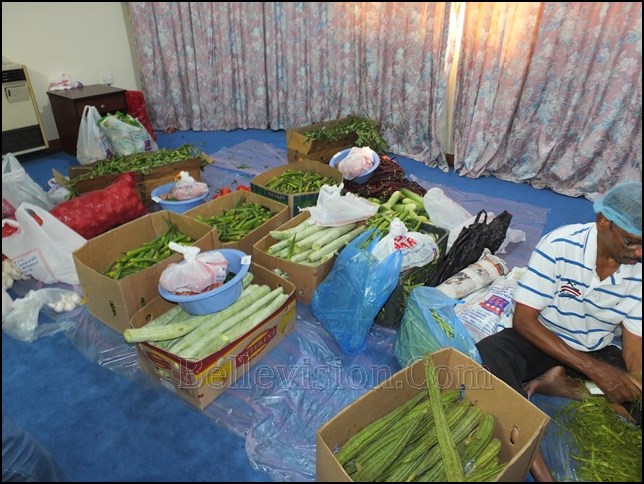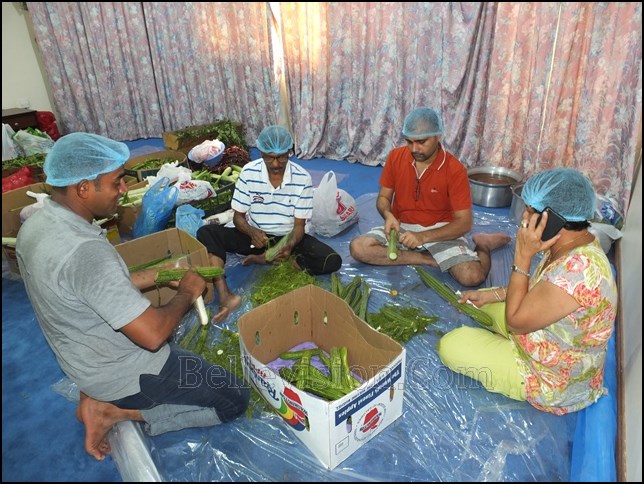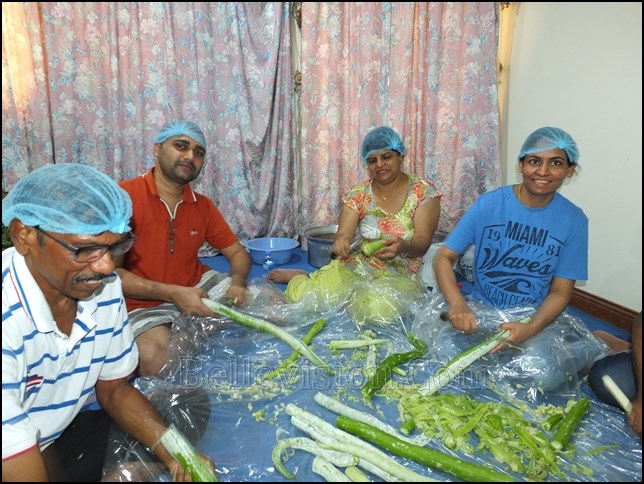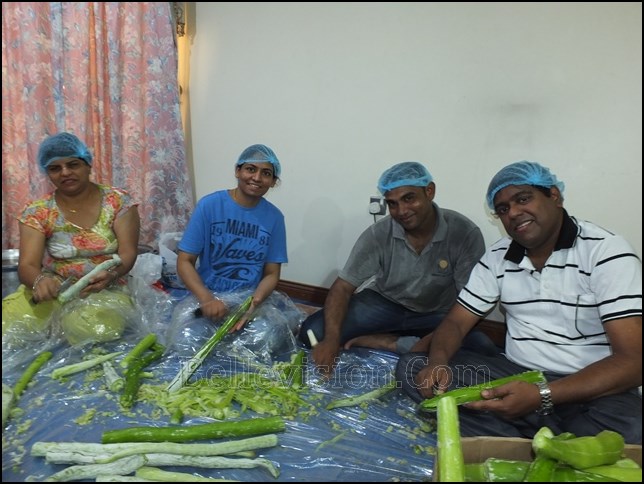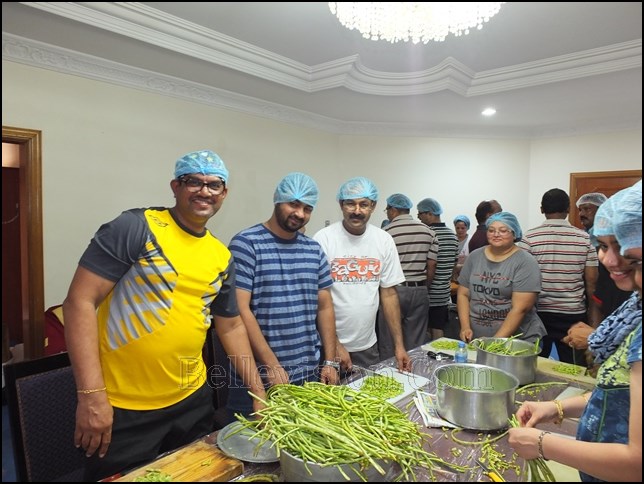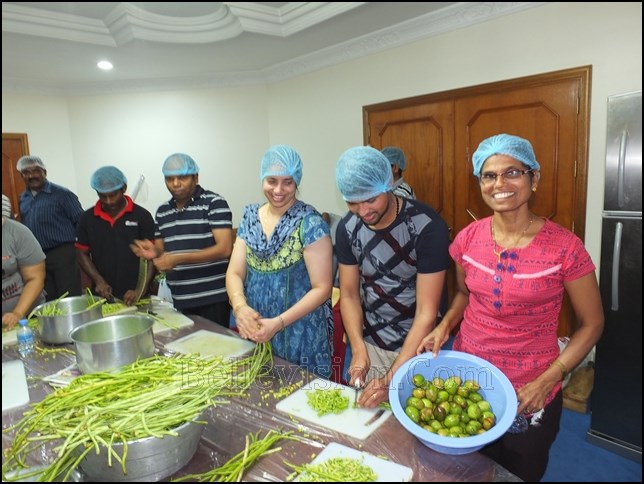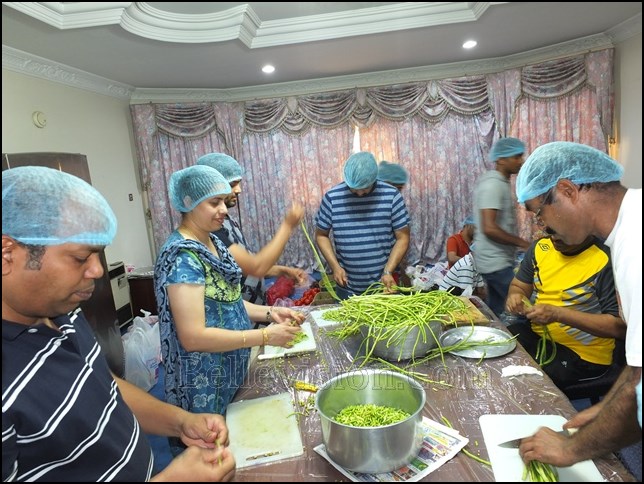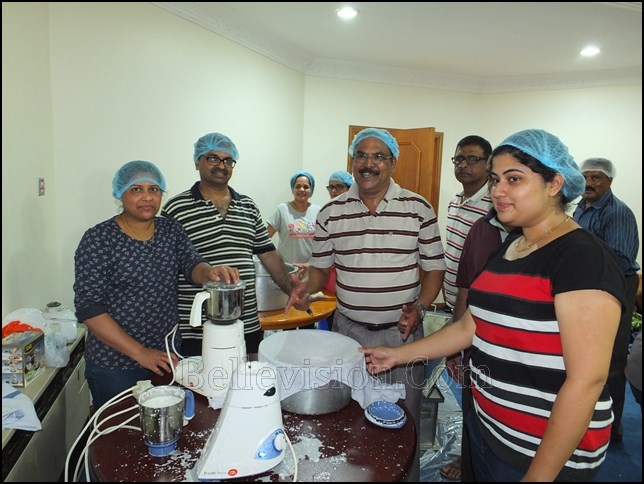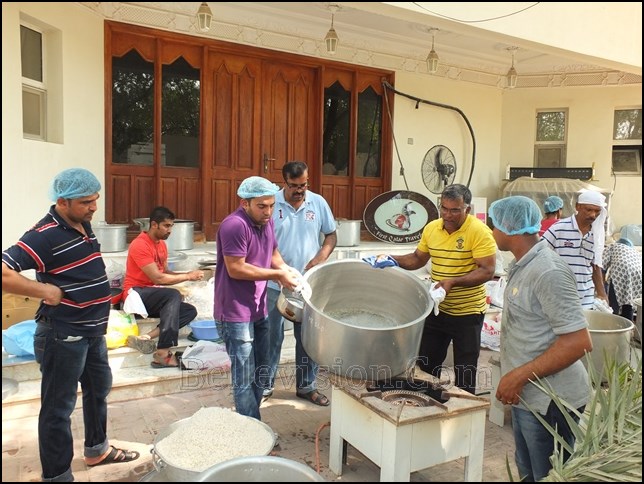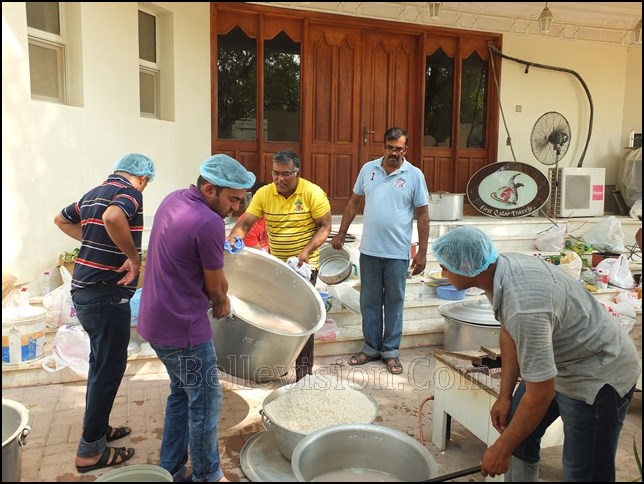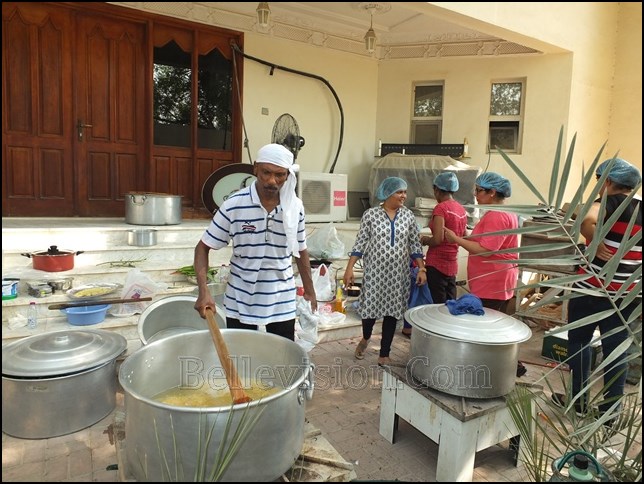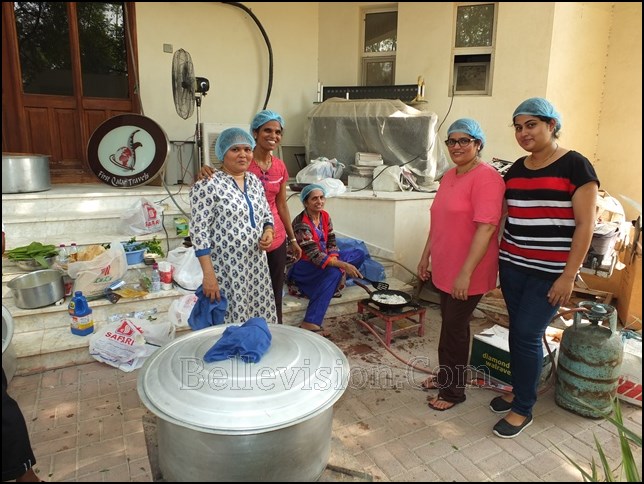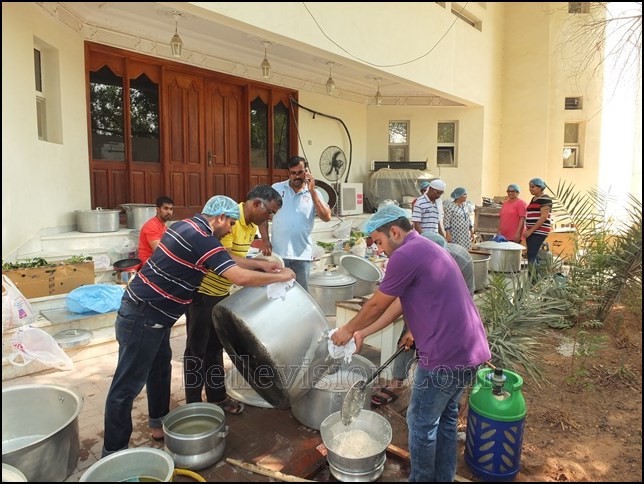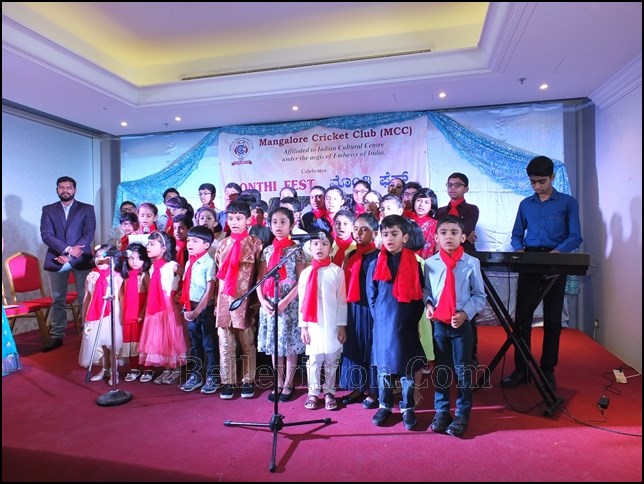 Earlier during the day, around 40 volunteers gathered together at a residence to prepare the traditional Nove Jevaan meal with 7 types of vegetables under the guidance of main cook Mrs. Jyothi Pereira. MCC is also grateful to all the volunteers mainly Vivian D'Souza and Jossy D'Souza for preparing delicious roce and vorn and all sanna volunteers who prepared in their homes.
MCC is grateful to all who with their time and efforts contributed immensely towards the success of the Noven Jevaan. The efforts of all participants and volunteers were paid off as the program with variety of cultural items and the delicious home-cooked food was appreciated by one and all.
The President and the Executive Committee Members of Mangalore Cricket Club take this opportunity to express their gratitude to every member for their participation and support.