Tribute of Love
26/06/2018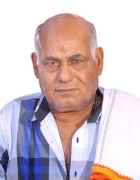 Benedict Mendonca,
Benedict Mendonca Age 80Years
Born 13.05.1935 Died 26.06.2018
Husband of Late Alice Mendonca
Father of
Jacintha Andrew DSouza, Antony Gracy Mendonca, Late Treeza Peter DSouza, Late Ida Mendonca, Rony Veera Mendonca, Violet Gilbert DSouza, Janet Louis DSouza, and Conrad Olivita Mendonca.
Grandfather of Joylin Nelson Cutinha, Pramila Clarence Dsouza, Avinash, Glen, Aron, Avil, Lavita, Liliyana, Gleson, Rishel, Conroy and Glenita. and great grand father of Pearl, Mark and Hayden.
Please note;
Funeral services will be held on Wednesday 27th June 2018 at St.Lawrence Church, Moodubelle at 04.00PM.
For any details please contact +91 99 01 833076 (Cony).
From, Conrad Mendonca
, Moodubelle
Tribute of Love
26/04/2018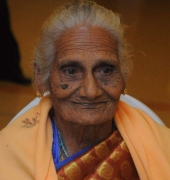 Mrs. Dulcine D sa,
Mrs. Dulcine D sa, wife of late George D sa, Mother of Late Lawrence/Hilda, Sr. Leena, Mary/Daniel, David/Rinna, Jerome/Sandra, expired on 26.April.2018. Funeral cortege leaves residence "Kattingeri House" for St. Lawrence Church, Moodubelle at 03:30 PM followed by Mass at 04:00 PM.
From, Sandra Dsouza
, Moodubelle / Dubai
Tribute of Love
20/04/2018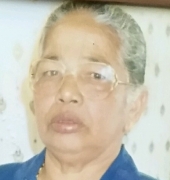 Sobina Menezes,
Sobina Menezes, better known as Mai, (87) wife of the late Simon Menezes [Menez Dhakther] passed away peacefully on April 19th 2018. May her soul rest in peace.
Mai raised her family in Moodubelle/Boliye, and later on, in the United States. She is survived by many loving family members.

Funeral service for Mai
On April 21st 2018 Saturday @ 11:30 AM
Holy Trinity Church
2367 Lemoine Ave
Fort Lee NJ 07024
Burial : At 1.30pm at George Washington Memorial Park, 234 Paramus Road, NJ 07653 at 1.30pm
From, Thomas Menezes
, Moodubelle
Tribute of Love
06/03/2018
Mr.Albert Martis,
We regret to inform the sad demise of my uncle Mr. Albert Martis (54 yrs.) s/o late Monthu Martis and brother of Stany Martis who passed away yesterday morning. Funeral services will be held on 7th March Wednesday at St. Anthony Church, Kunthalnagar at 4:00 pm, last rituals at 3:30 pm at Nelson Villa (Bachottu House)
From, Saritha Dona Martis
, Kunthalnagar
Tribute of Love
23/01/2018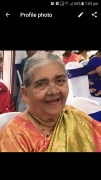 Rupina Mathias D souza,
Mrs Rupina Mathias/D souza
Age 83
May Her Soul Rest in Peace .Miss u badly Granny..(Funeral cortege leaves Residence D souza villa at 3pm 23/01/2018 ,Funeral services to be held at 3.30pm at Our lady of Fatima church Pernal.)
From, Prakash
, Kadandale
Tribute of Love
15/01/2018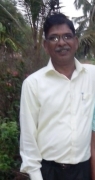 Gregory Mathias,
Husband of Matilda Mathias, father of Alwyn/Savitha, Allan/Vineeta, Anusha, Grandfather of Adelyn Allister Mathias passed away peacefully this morning.

Funeral details shall be announced soon.
From, Alwyn Mathias
, Moodubelle/Canada
Tribute of Love
02/09/2017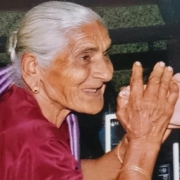 Rose Mary Fernandes,
Rose Mary Fernandes(97) wife of late Emmanuel Fernandes expired on 01-09-2017.
Funeral cortege leaves residence Jaddu House Marne for St Lawrence Church, Moodubell, at 3:30PM followed by Mass 4:00PM.
From, Gilbert Fernandes
, Moodubell
Tribute of Love
24/08/2017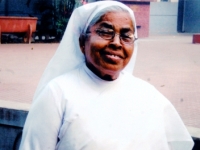 Sr. Mary Vandana,
Remembering you on your 9th death anniversary. We are missing you a lot. May your soul rest in peace.
From, Lucy Rodrigues
, Moodubelle / Andheri
Tribute of Love
02/08/2017
Santan William D Souza,
Santan William D Souza S/o Xavier D Souza(Babi Shet, Goi Katte) H/o Precilla D Silva, Brahmavar died on 31-07-2017 at Vasai, Mumbai. Funeral on 02-08-2017 at Bishop House, Rajhans, Vasai, Mumbai at 4PM
From, Marcel D Souza
, Handady/ Mumbai
Tribute of Love
03/07/2017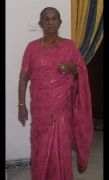 Mary Dsouzq,
Mary Dsouza w/o late Thomas Dsouza and mother of Lazaras,Albert,salvador,celestine,florine,alice and felcy has passed away today morning 3 am . The funeral cortege leaves from home in thokoli at 3.30 pm today and followed funeral mass at 4pm at St.Antonys church kuntal nagar.

contact - 9538016259
From, Aron Dsouza
, Thokoly moodubelle
Tribute of Love
24/06/2017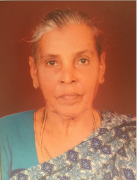 Alice Saldanha,
Alice Saldanha (80 Years), Kabyadi House, Pamboor, wife of Late Baptist Saldanha, mother of Mary, Michael, Severine, Santhan, Lilly, Gracy, Violet, Ronald, Anitha and Peter passed away on 22nd June 2017.

Funeral cortege leaves residence Kabyadi House Pamboor for Holy Cross Church, Shanthipura, at 3PM followed by Mass.

Contact:-
Shanthi Saldanha - 9972155896
Violet Castelino - 9980329763
From, Peter Saldanha
, Pamboor
Tribute of Love
12/06/2017

Jason mathias,
Jason Mathias(21), passed away on 10/06/2017. Funeral leaves from residence at 3:30 pm on 13/06/2017 to St.Francis Xavier's Church Mudarangadi, mass at 4:00 pm.


Beraved family, Mudarangadi
From, Sandra daouza
, Shirva
Tribute of Love
09/06/2017
Lawrence Pinto,
Funeral cortege leaves residence "A-502, Sukh Angan, Ashish Complex, Mira Road East. at 3.30PM on Saturday, June 10th for St. Joseph Church, Mira Road. Mass at 4.00PM

Husband of Christne Pinto,
Father of Vian Wilma Pinto
Father in-law of Victor Mascarenhas Regina Pinto
From, Vian Pinto
, Mira Road,
Tribute of Love
09/03/2017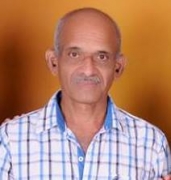 Daniel Lobo,
Daniel Lobo (61), Venur, spouse of Ida Lobo and Father of Delen, Daisy and Darryl. Son of Dulcine Dcunha and Late Benjamin Lobo. Brother of Raymond Lobo, Juliana D'souza, John Lobo, Lawrence Lobo and Sr. Dr. Hilda Rita Lobo passed away on Wednesday, 8th March 2017.

Kindly contact

Lawrence Lobo 9448 428 249
Delen Lobo 8105 342 305
Daisy Lobo 9972 689 590
Darryl Lobo 7760 226 909
From, Veena D souza
, Venur
Tribute of Love
04/03/2017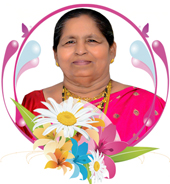 Eliza DSouza,
A beautiful life came to a sudden and silent end
no time to say goodbye.

It has been a year since you left us,
But even today we are unable to console ourselves,
a place is vacant in our home, which never can be filled.

Deep in our heart, you'll always stay, loved and remembered every day.

You have left with us this great heritage of remembering joy.
You still live in our hearts, in the happiness we knew, in the dreams we shared.
You are departed, your memory is warm in our hearts, comfort in our sorrow.

For love is eternal, and those we love shall be with us throughout all eternity.


A Tribute of Love:

Husband : Peter DSouza
Children:
Elias, Jessy and Melweena, Preethka
Denis, Benny and Delbon, Marison
Julian, Frank and Daryl, Delcy
Sigfred, Vineetha and Sohan, Seon
From, Sigfred DSouza
, Kodangala