Udupi: New State Bank of India, Customer Service Point opened in city
Bellevision Media Network


Udupi, 13 Oct 2020: State Bank of India (SBI) Customer Service Point (CSP) owned by entrepreneur Shaikh Mohammed Nabeel opened at 1st Floor, Century Chambers, Old Taluk Panchayat Office Circle, here on Monday October 12 at 10.00am.
Prajna M Kamath, chief manager (CMCS), RBO-3, Udupi inaugurated SBI CSP, in the presence of Kiran Kumar P N, chief manager, main branch, Udupi and M S Deshpande, manager (FI & MF), RBO-3, Udupi.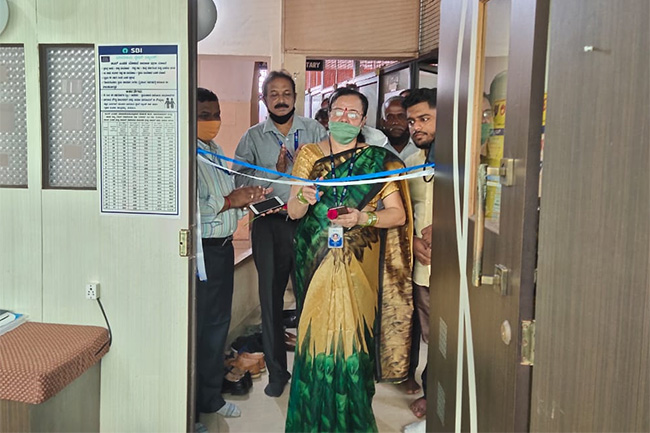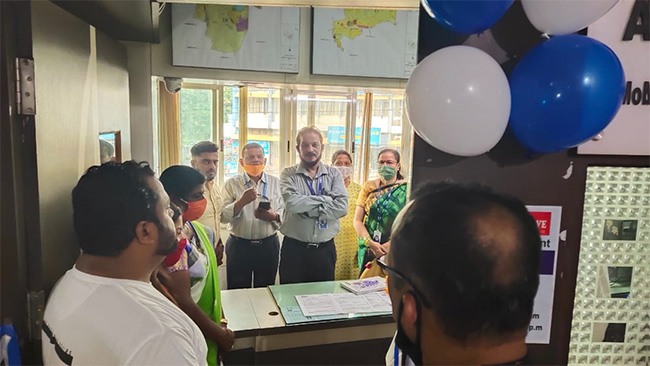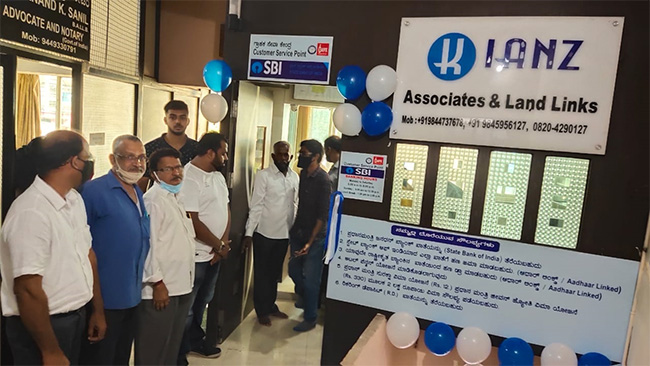 Speaking on the occasion, M S Deshpande said, 'SBI is the largest bank in our country with equal number of branches that work between 10.00am to 3.30pm daily except weekly and public holidays. Meanwhile, SBI CSPs are boon for customers who seek to make financial transactions anytime even when banks are closed. Their transactions are secure and transparent. This SBI CSP located in the heart of the city has the potential to serve wide clientele including migrant laborers remitting their hard-earned money to their families back in native villages,' said Deshpande.
Saleem Saheb, proprietor of Cool House Constructions and father of SBI kiosk operator Shaikh Mohammed Nabeel and their well wishers were present on the occasion.


Highlights of products and services offered by SBI CSP:
· Savings Bank Account
· Flexi Recurring Deposit Account
· Special Term Deposit Account
· Fund Transfer (Account to Account)
· Tatkal Money Remittance
· Card-based Transactions
· Aadhaar Enabled Payment Transactions
· Atal Pension Yojana
· Pradhan Mantri Jeevan Jyoti Bheema Yojana
· Aadhaar Seeding
· Loan Payment
· Mini Statement of Account
Also note:
· Cash deposit/withdrawl up to Rs 20,000 per day
· Deposit into Loan Account up to Rs 20,000
· Remittance up to Rs 20,000
· IMPS Remittance up to Rs 5,000 (Maximum of Rs 25,000)
· AEPS and Card-based transfer up to Rs 10,000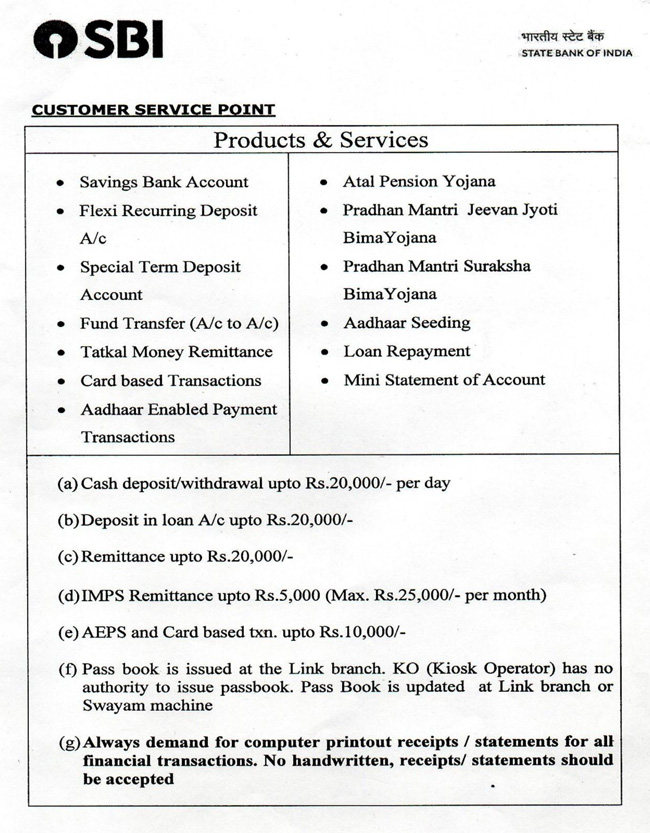 Contact:
STATE BANK OF INDIA CSP.
KO NAME : SHAIKH MOHAMMED NABEEL
KO CODE : 1A74R897
1ST FLOOR, CENTURY CHAMBERS,
OPP.CANARA BANK, COURT ROAD UDUPI,
UDUPI DIST., KARNATAKA - 576101
INDIA
email : sbicspudupi1a74r897@gmail.com
Tel : +91 8971878583