Kuwait: Abbasiya Families celebrate Monti Fest
By Vinod Lewis

Bellevision Media Network


Kuwait, 21 Sep 2017: Abbassiya Konkani Families Kuwait of St Daniel Comboni parish, Abbassiya, here, celebrated Monti Fest at Integrated Indian School premises, on September 15.
The programme started with bringing statue of Infantr Mary in a procession to the stage along with new paddy sheaves and dates. Children carrying fresh flowers along with visiting priest Fr Ivan Melvyn D'Souza, Fr Noel Almeida, Fr Antony Lopez, Fr Blany Pinto and Deacon Sylvester D'Souza went on procession to the altar. Hymns were sung by the choir members lead by Konkani's Golden Voice Ronny D'Cunha, GVOM Morvin Quadras and Jasmine D'Cunha.
Flowers were offered and showered by a record number of kids in a very traditional way. After the feast message from Fr Ivan Melvyn D'Souza, Mass in Konkani was offered during the celebration. Mangaluru's harvest paddy grain was blessed during mass and distributed to the gathered. Children were overwhelmed with rarely seen 'sugarcane' (Kobu) which gave complete enjoyment and excitement of feast. Ronnie Fernandes welcomed the gathered.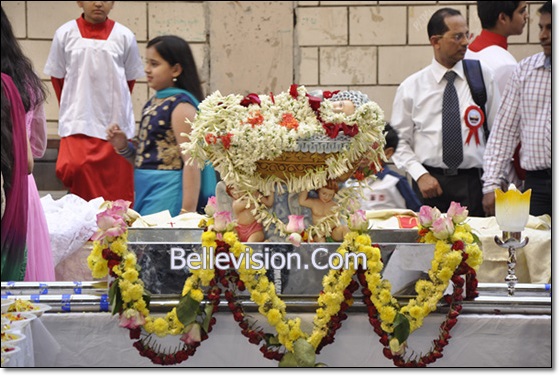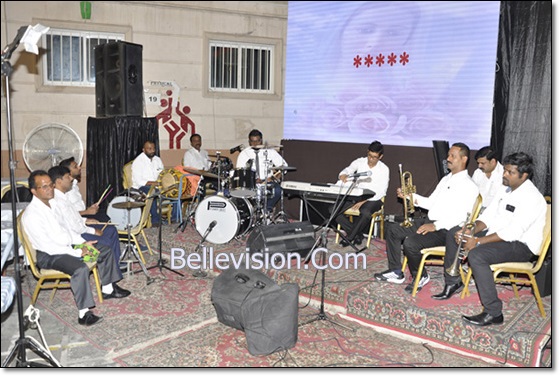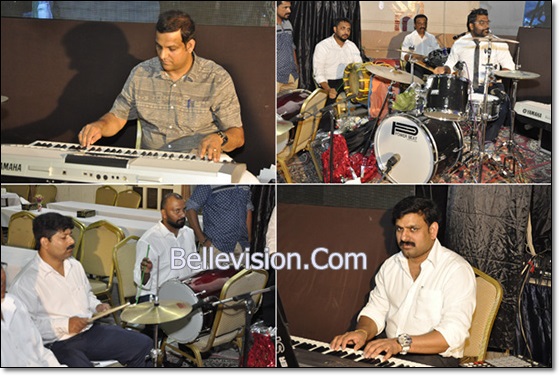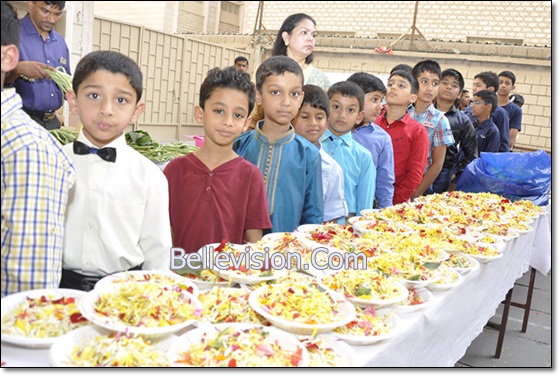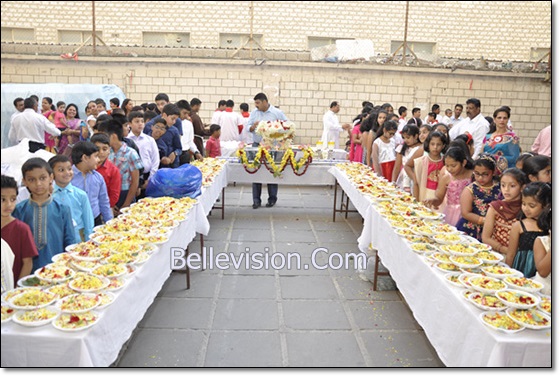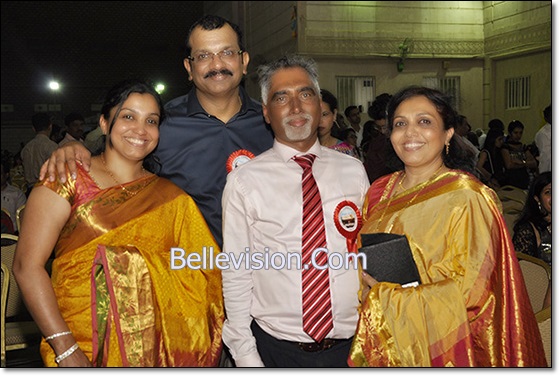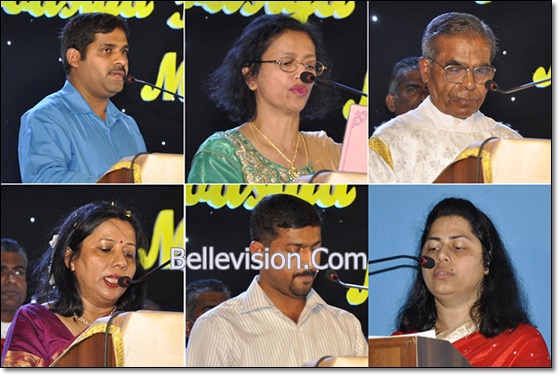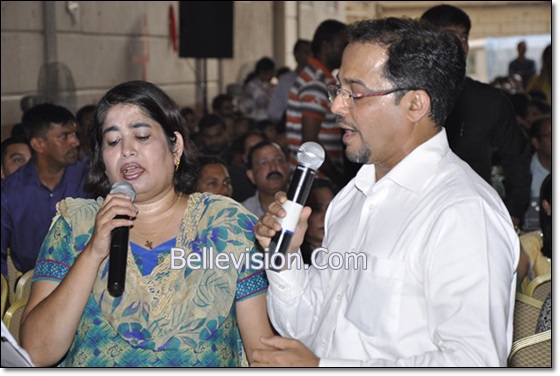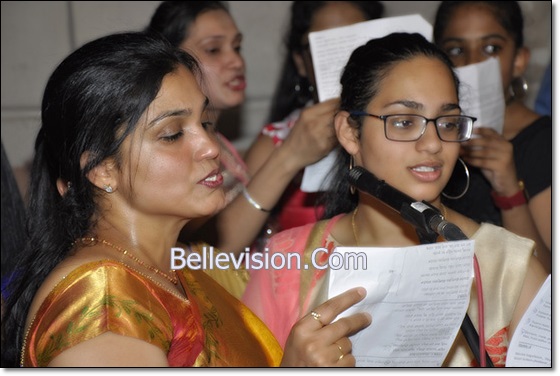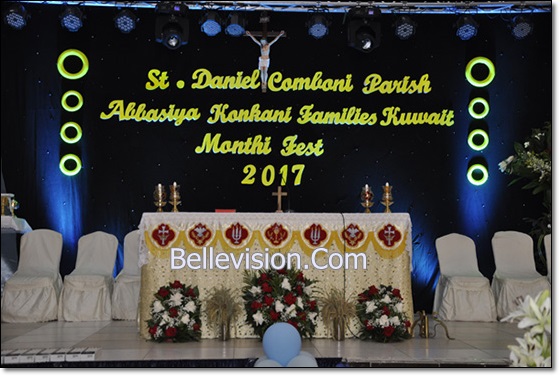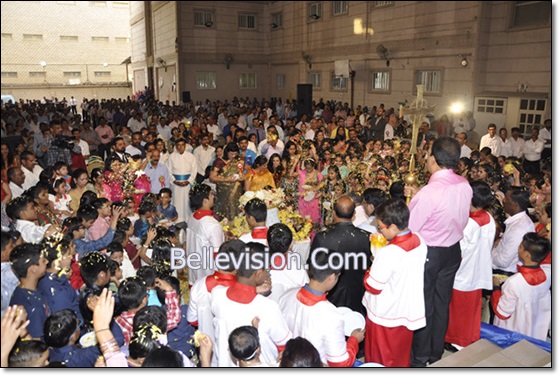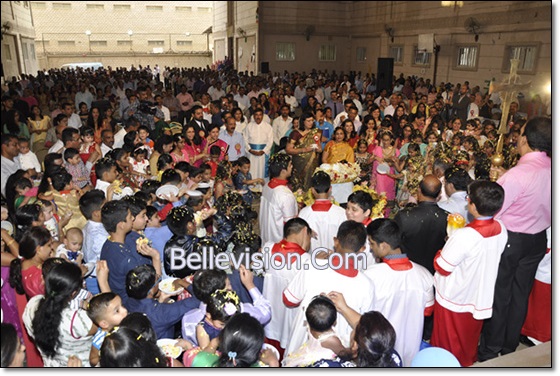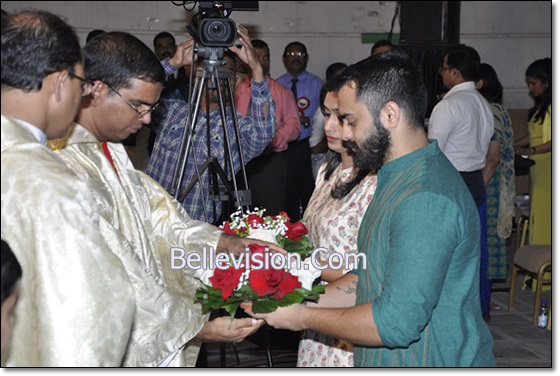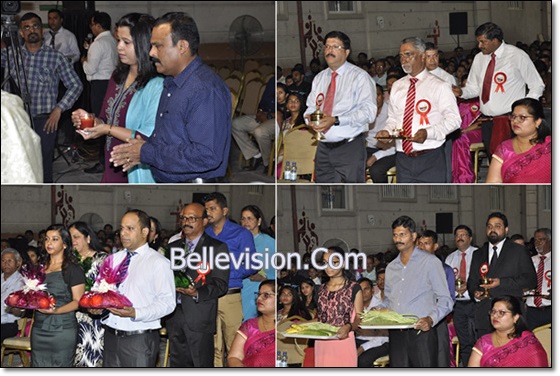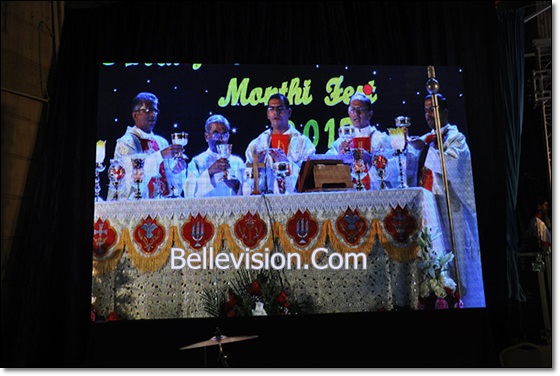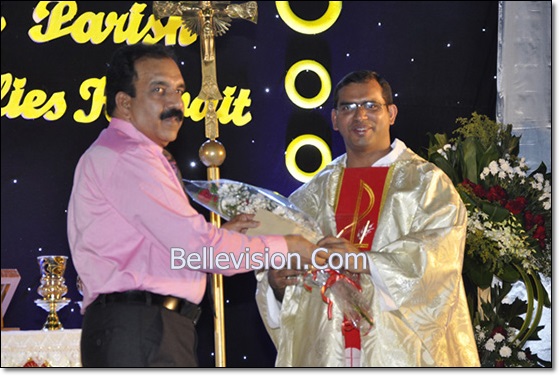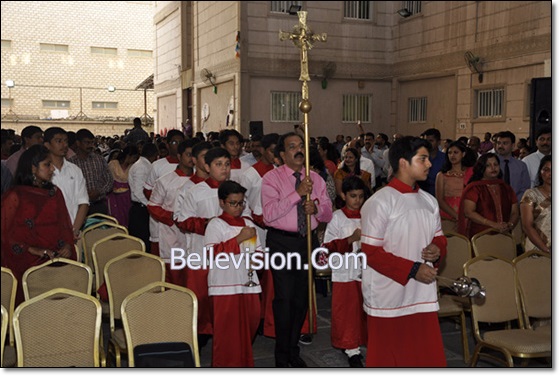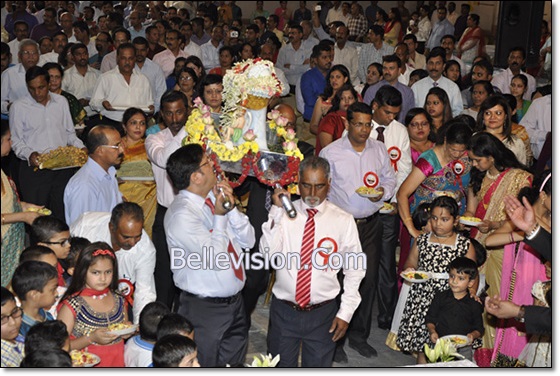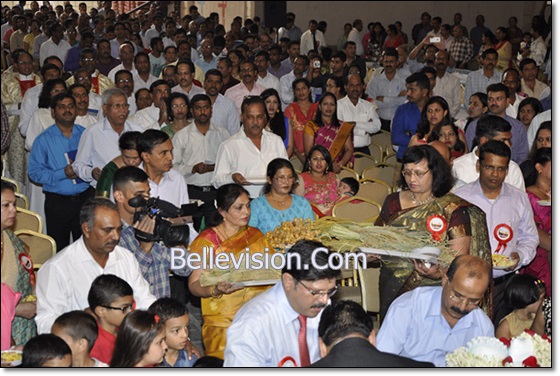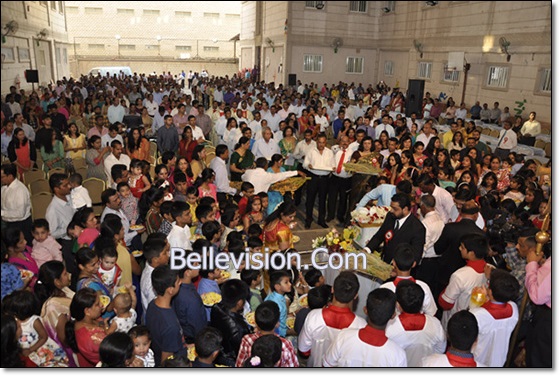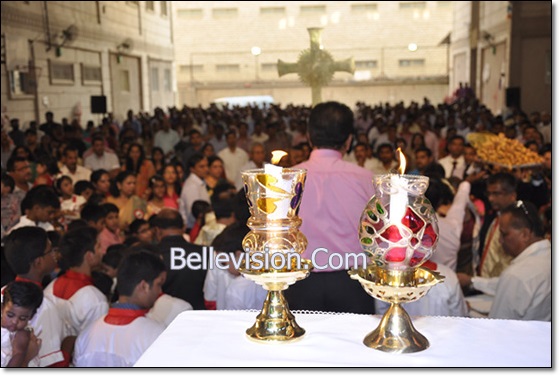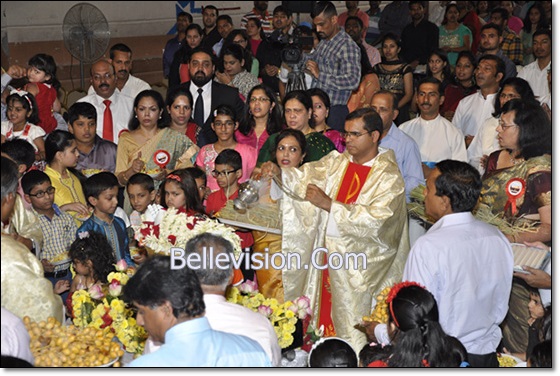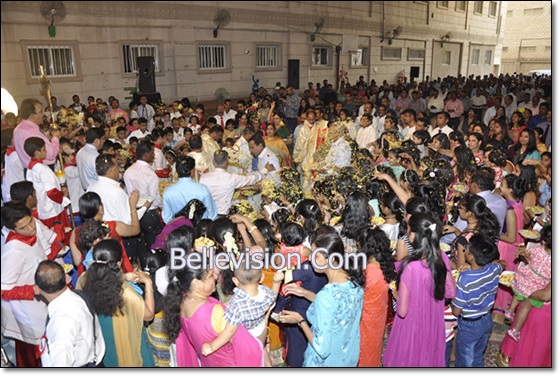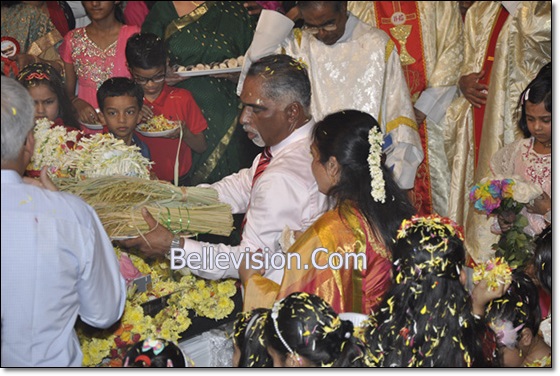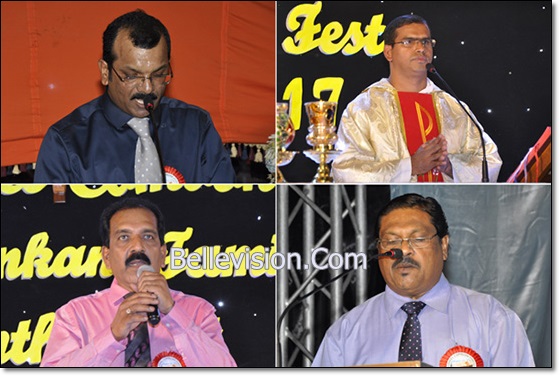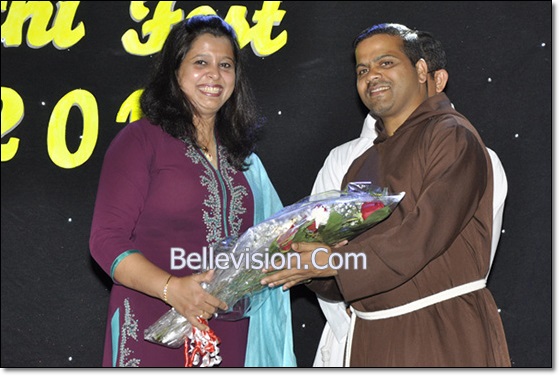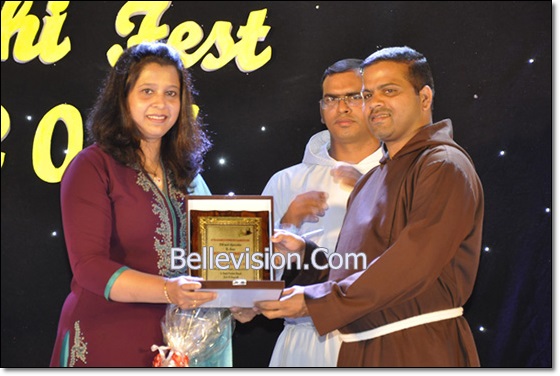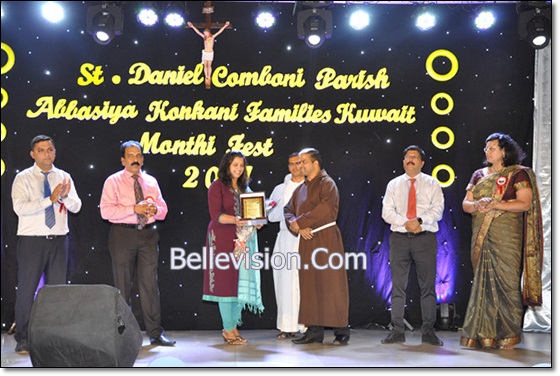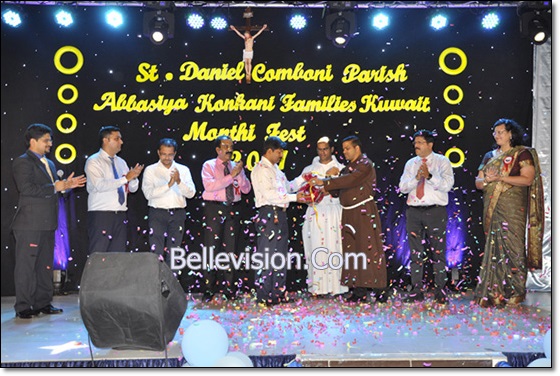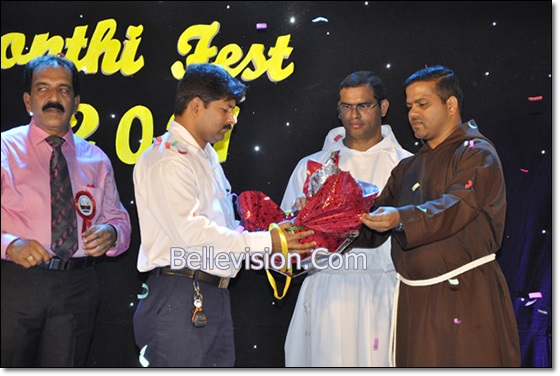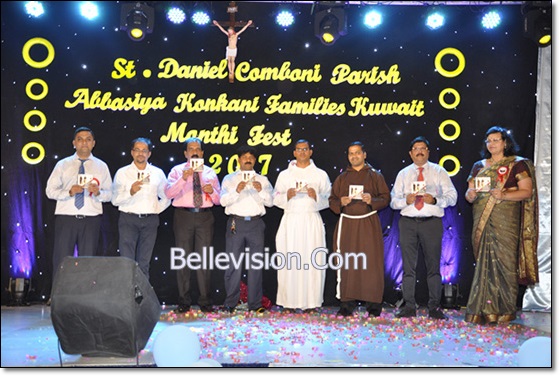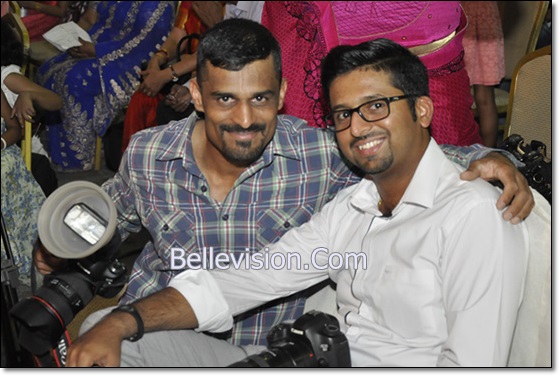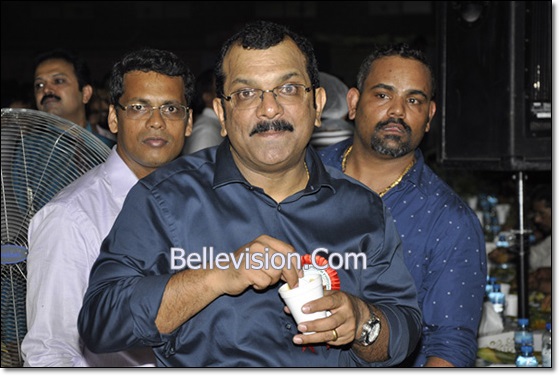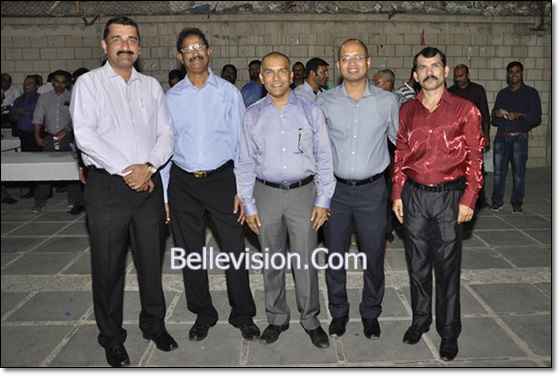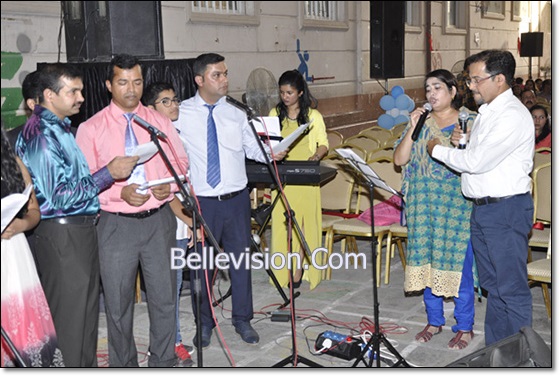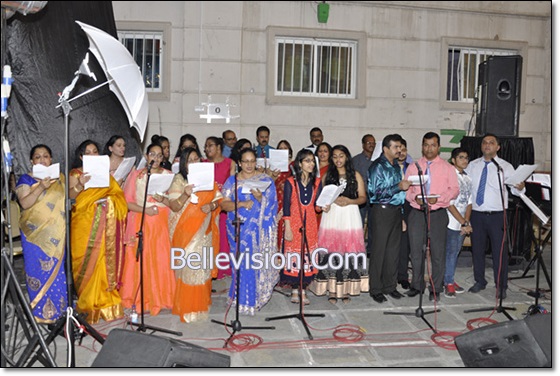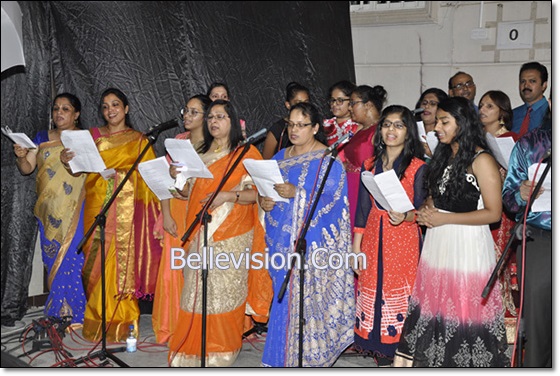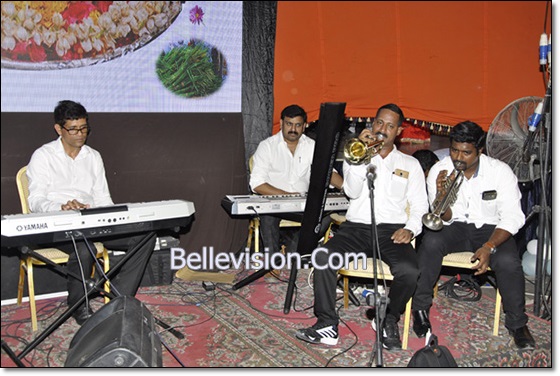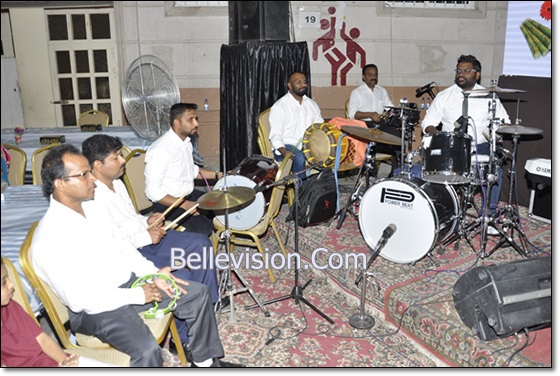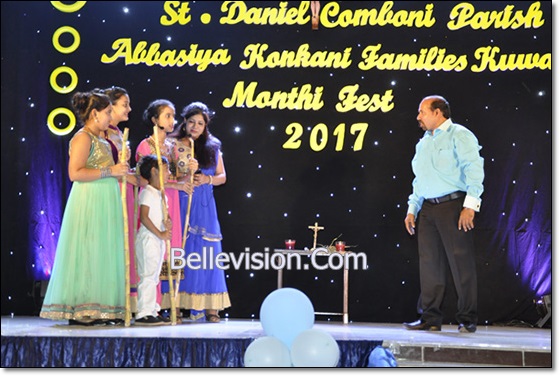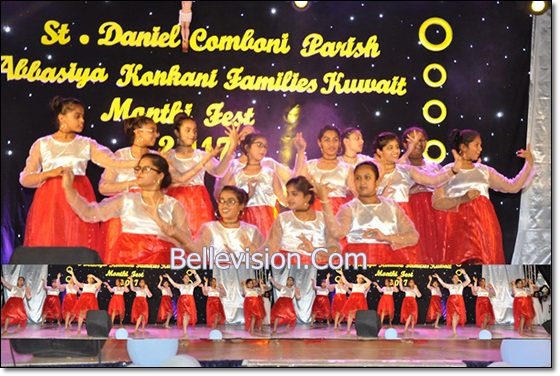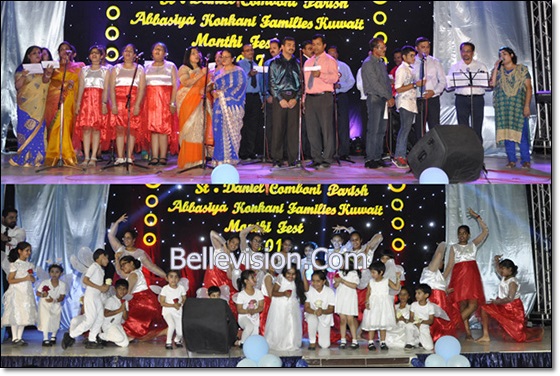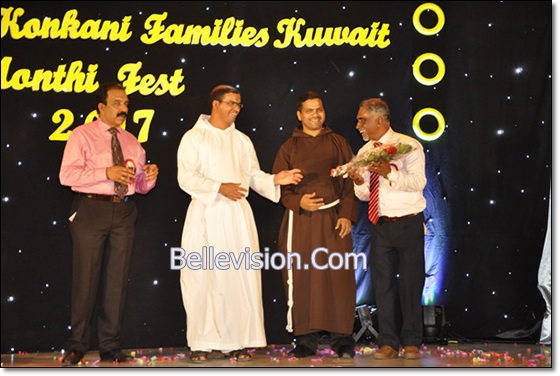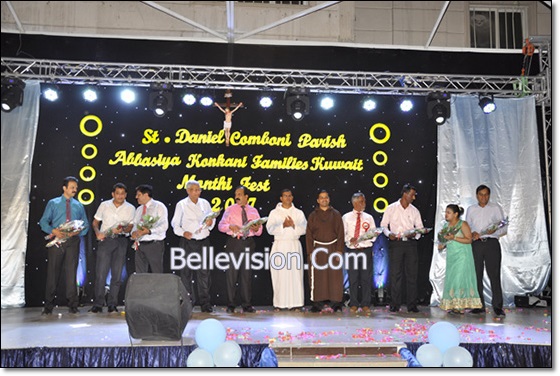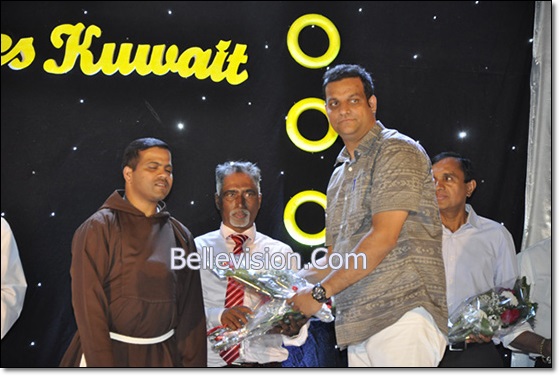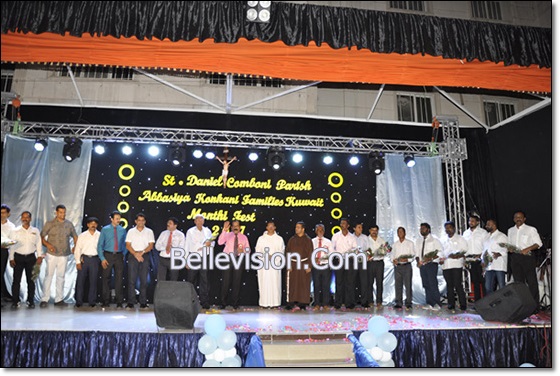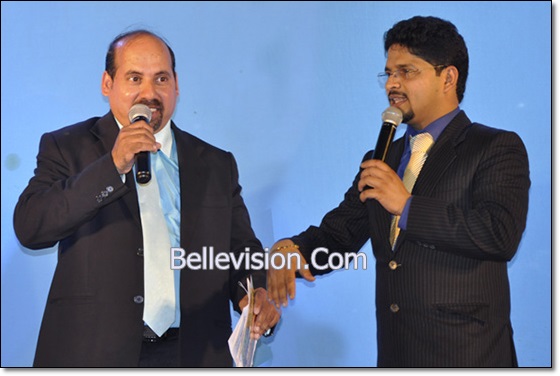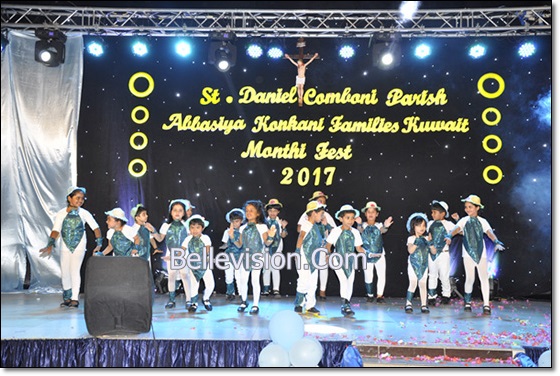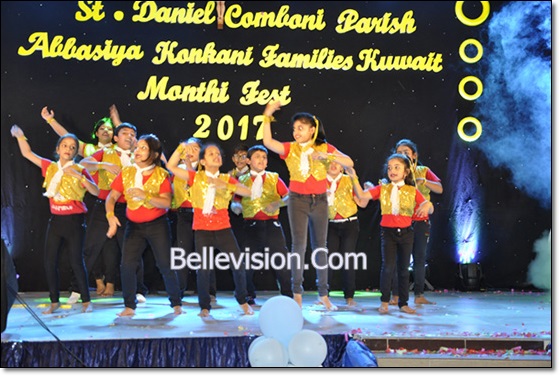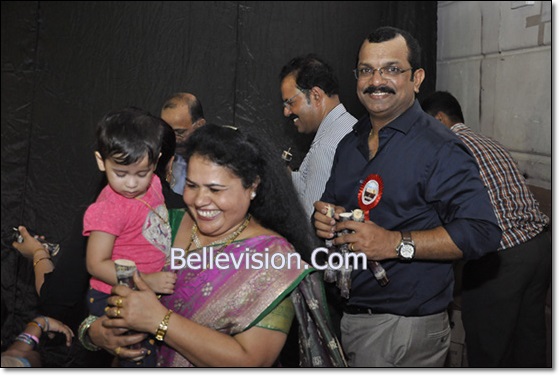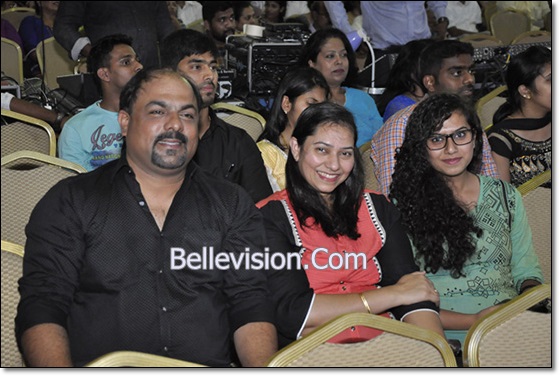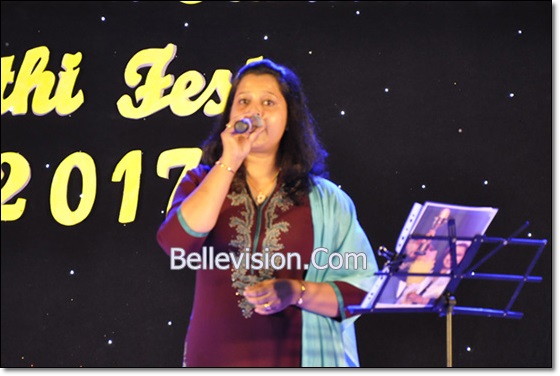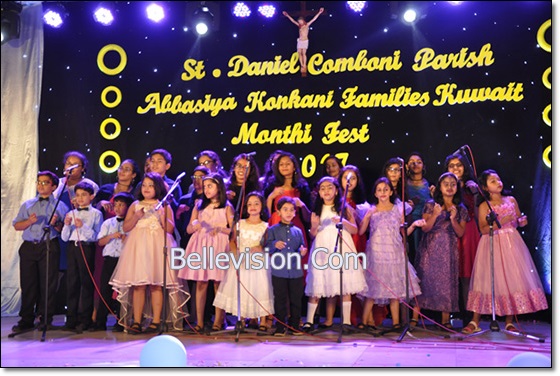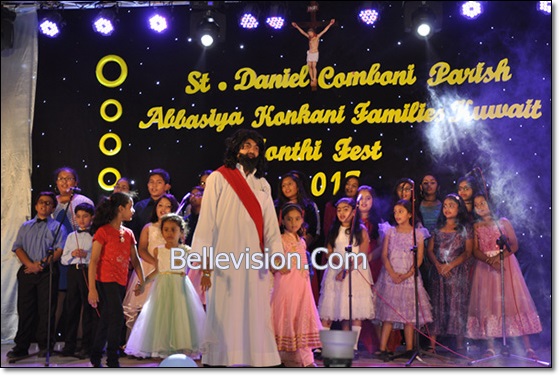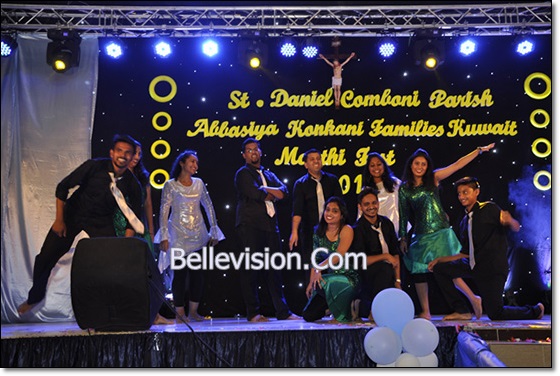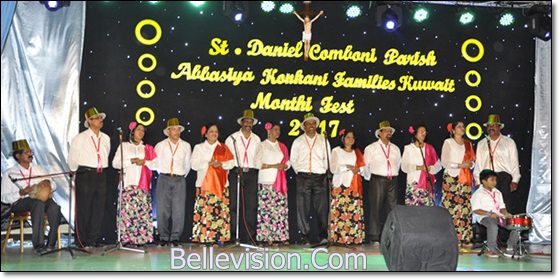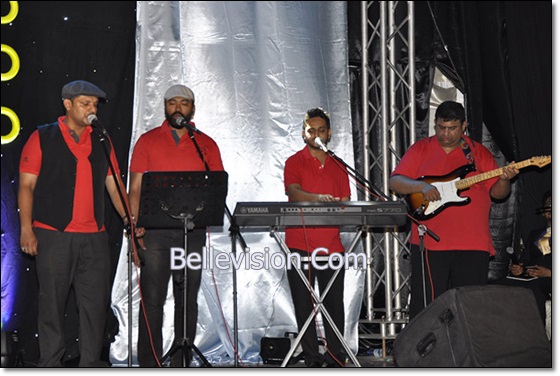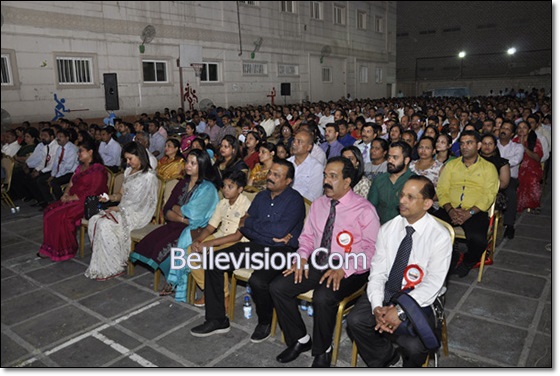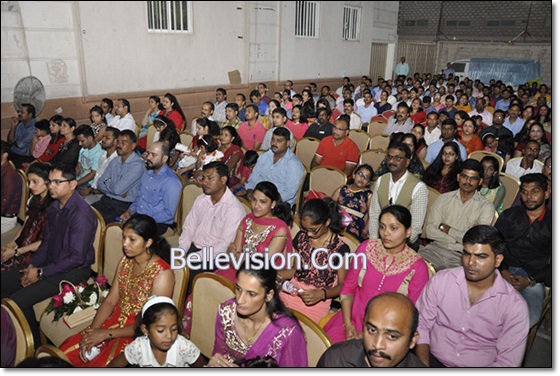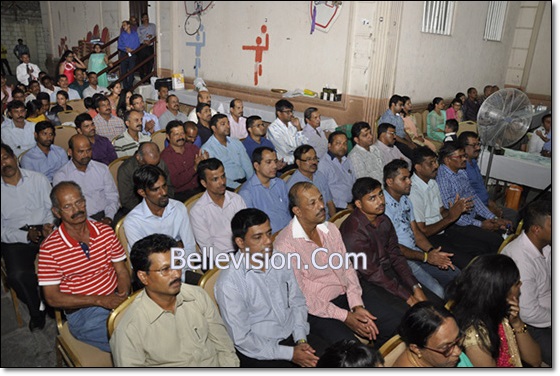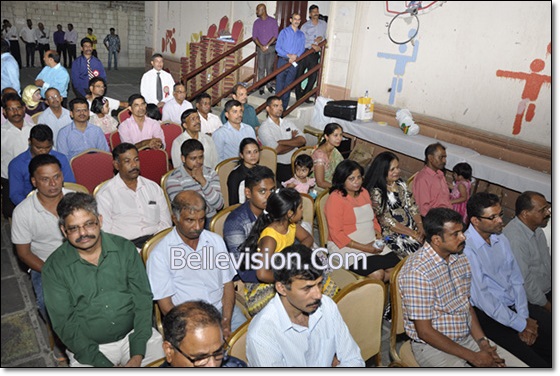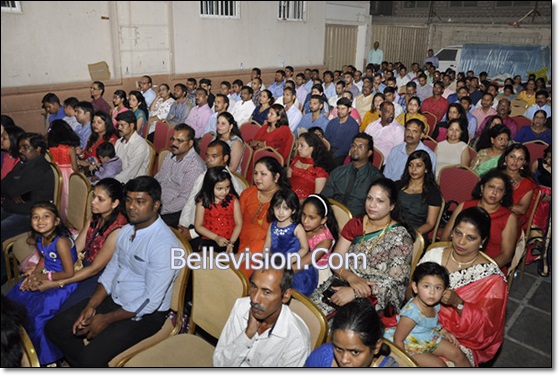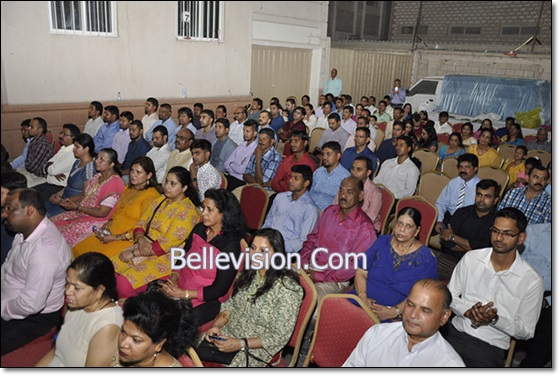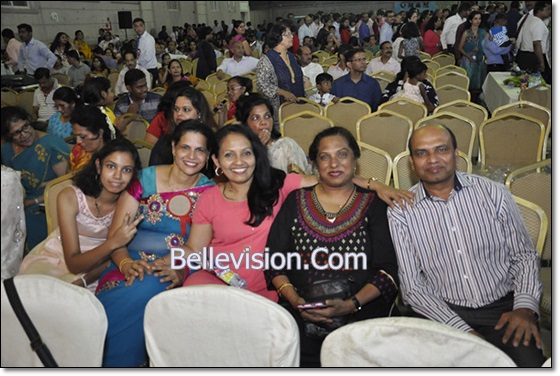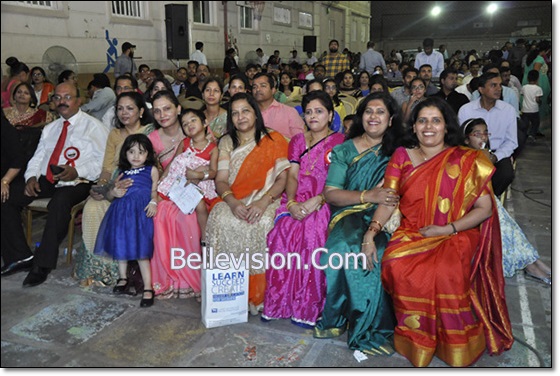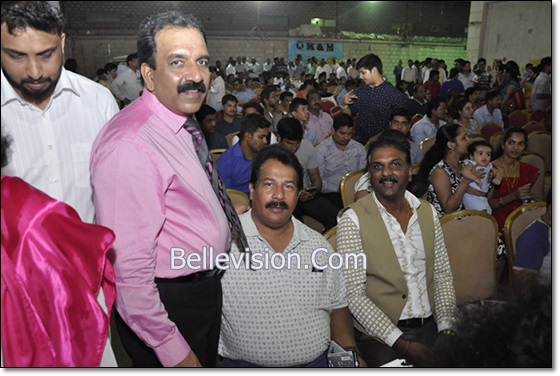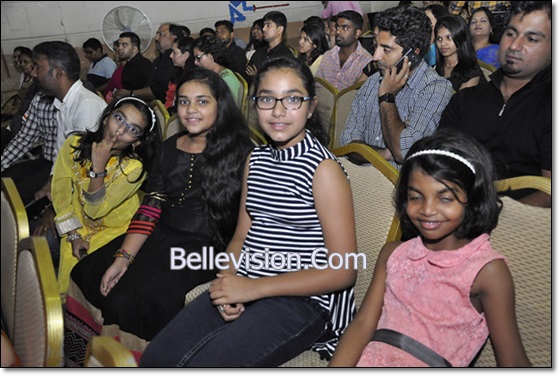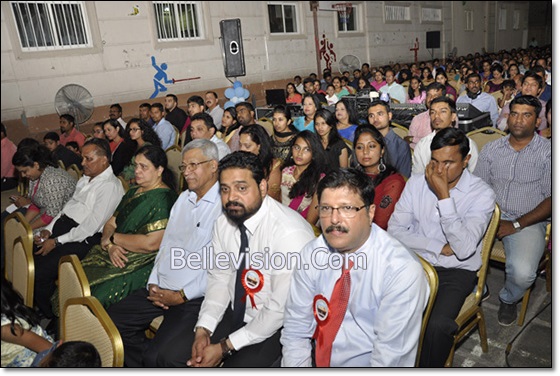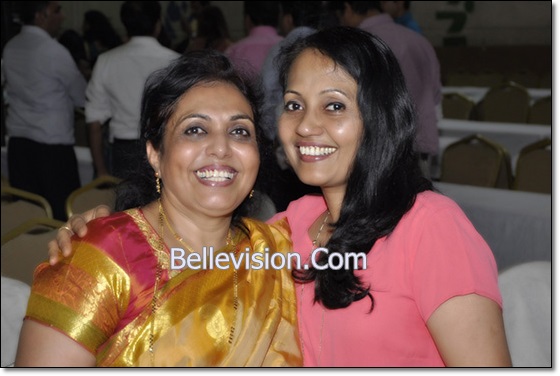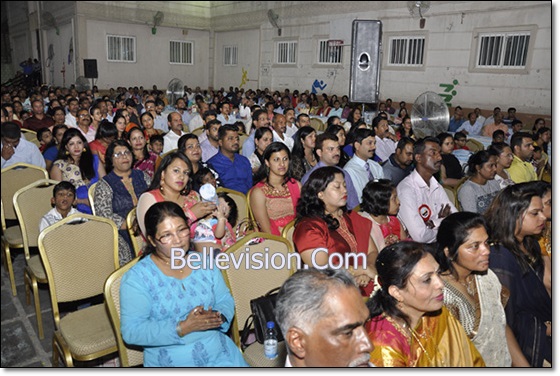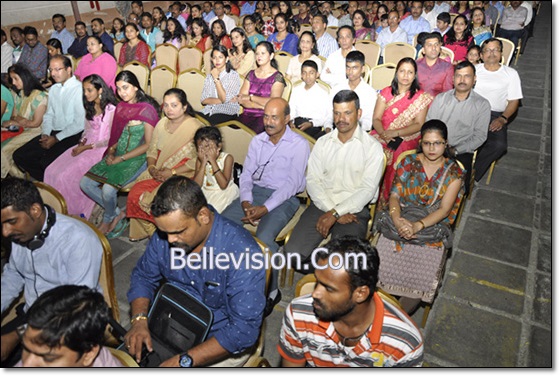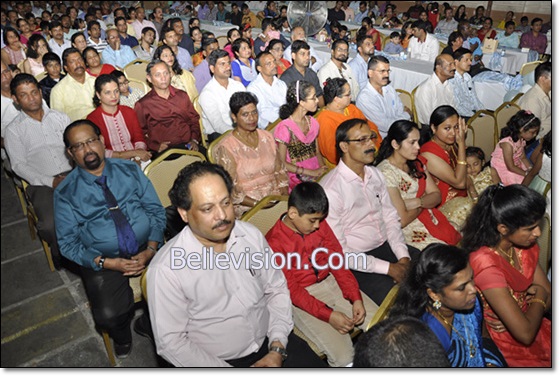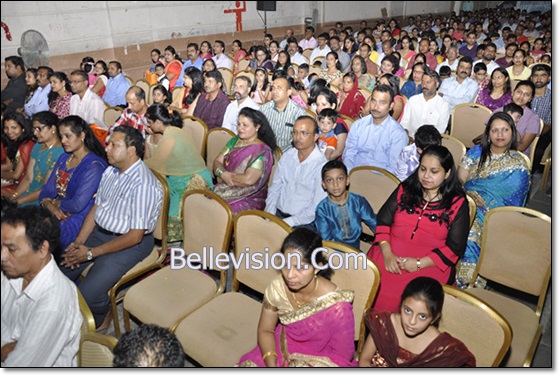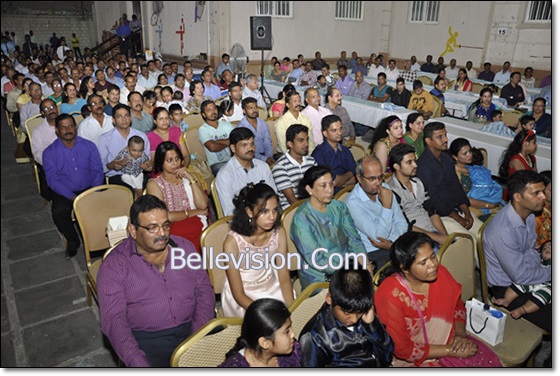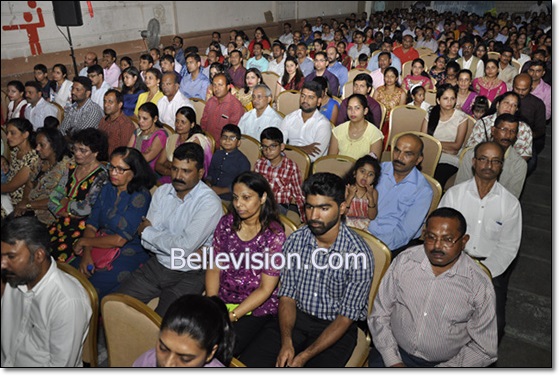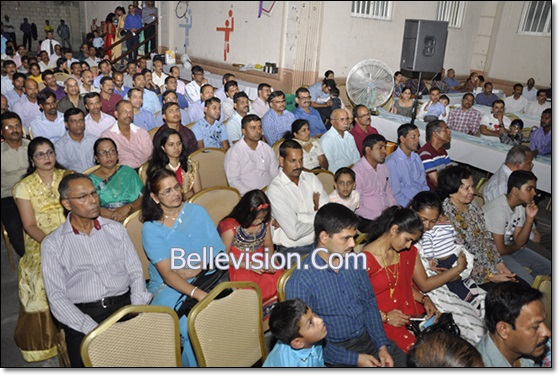 The main attraction of the day was traditional Mangalorean band by Naveen D'Sa and troupe which was appreciated by everyone. It refreshed the olden memories and took everyone back to Mangalurean tradition. Gulf Voice of Mangalore season 5 winner Joyline Gonsalves was honored with flower bouquet and memento for her achievement. The much-awaited Konkani music album 'Nasha' by the musical husband-wife duo Anil and Laveena was released by Fr Ivan Melwin D'Souza and Fr Noel Almeida. 'Nasha' consists of 13 songs, rich in poetic style and melody, touching upon social issues besides the theme of love and romance. The songs are carefully picked to suit the taste of the listeners across genres.
Sponsors of the events were felicitated during the occasion. After the grace before meal by Fr Ivan Melvyn D'Souza, Ronny Fernandes invited everyone to have blessed traditional vegetarian dinner in Mangalurean traditional way by offering water in 'Chembu'. Alpha Kout Electrical's Monthu Furtado and Mark D'Souza were Pirjinth for the feast. There were a row of entertainment programmes like dances, hymns, songs, skit, Goan Mando, band while the guests were served the traditional feast dinner prepared by M & M caterers on Banana leaves which was appreciated by every one for its unique taste with Typical Mangalurean flavor. Achievements of Abbassiya Families were hilighted by Maxim D'Souza. The programme was well compered by Deepak Andrade and Walter Santhmayor. Lavina Furtado proposed the vote of thanks.