Abu Dhabi: Monti Fest Celebrations at St Paul's Catholic Church, Mussafah
Media Release


Abu Dhabi, 22 Sep: The Konkani Community of St. Paul's Church Musaffah, Abu Dhabi celebrated 'Monthi Fest 2019' on Friday 13th September with a great fervor. The celebration commenced at 10:30am with the blessing of New Corn in front of Mother Mary's Grotto by Rev. Fr. Wilson Rumao OFM Cap, Spiritual Director, St. Paul's Konkani community, Musaffah, Abu Dhabi. Then followed, the offering of flowers with glorifying hymns honouring Mother Mary. Rev. Fr. Oswald Maxim Cardoza OFM Cap was also present during this ceremony.
After the external ceremony, the congregation gloriously proceeded to the church. The festive mass started with honoring and distributing the sponsorship 'Mud'dom' (maanachi vaat) candles to all donors. The main celebrant of the mass was Rev, Fr. Wilson Rumao. Rev. Fr. Oswald Maxim Cardoza, our new Parish Priest delivered wonderful homily highlighting the importance of Mary. The church was brimming over with faithful as all devoutly celebrated the festive mass.
A Cultural Programme was arranged after the Holy Mass which was anchored by Mr. Suresh Saldanha. The Programme began with a Prayer dance led by, Deona and Stacy. The Asst. Coordinator of the Konkani community Mrs. Jacinta Rasquinha welcomed the Priests Rev. Fr. Oswald Maxim Cardoza, Rev. Fr. Varghese, Rev. Fr. Wilson Rumao, and guests of honor Mr. Robert D'Souza and Menino D'Silva (Coordinator of Konkani Community) and felicitated them with floral bouquets as a token of love and gratitude.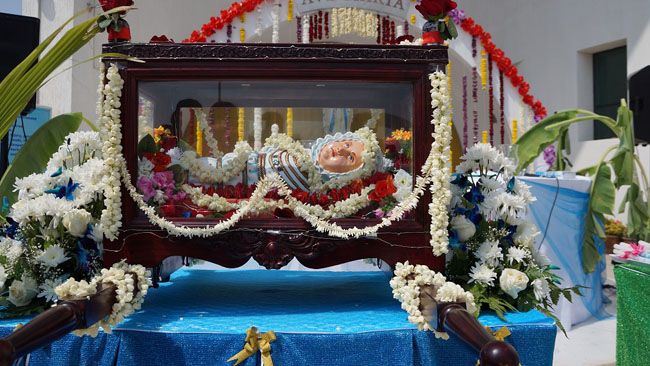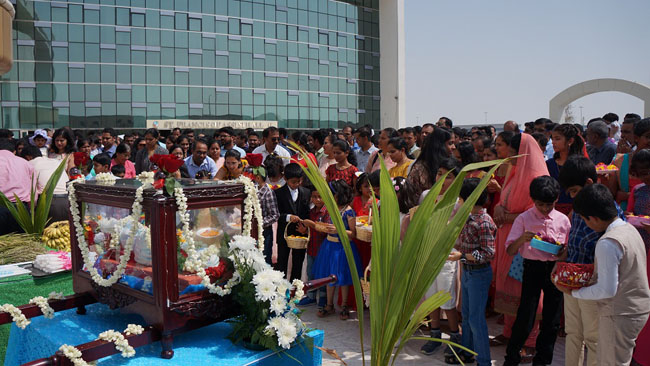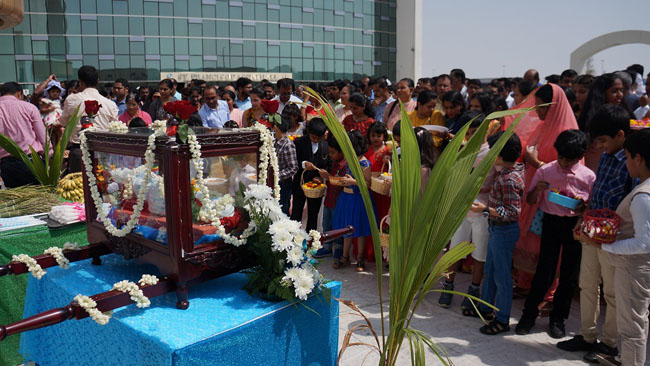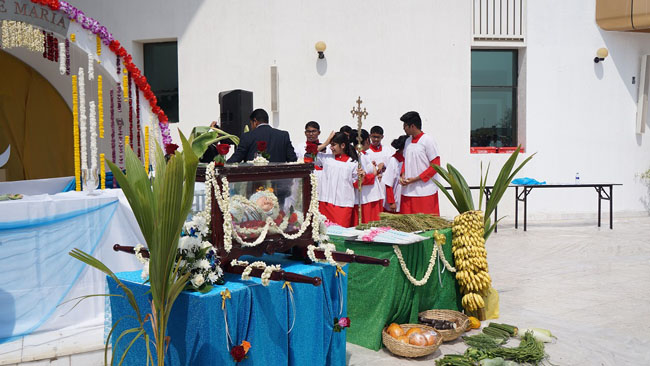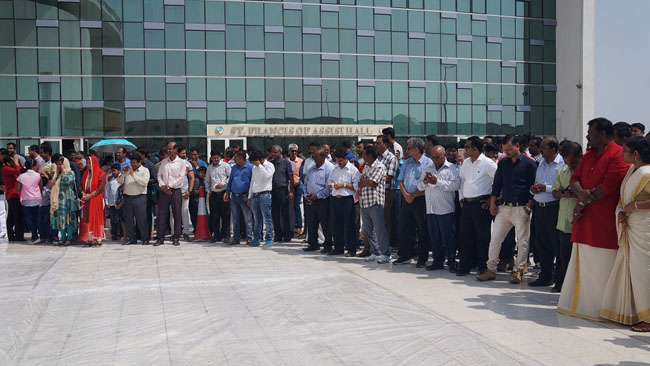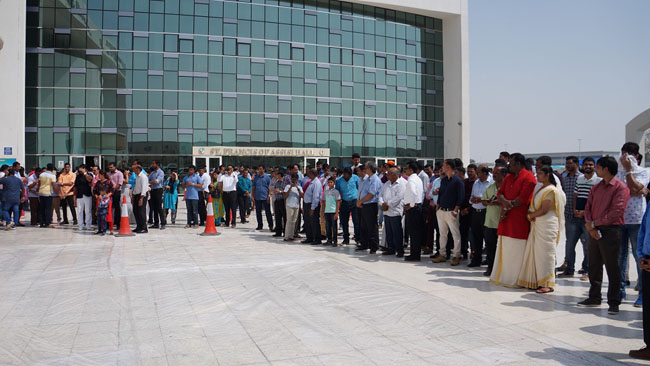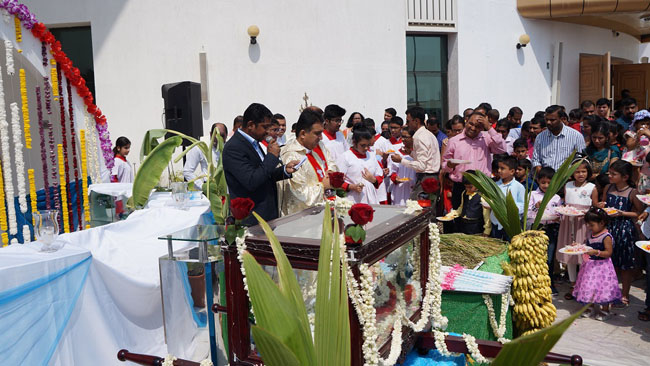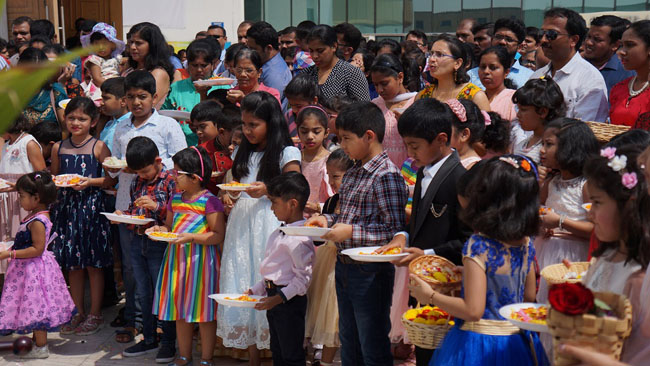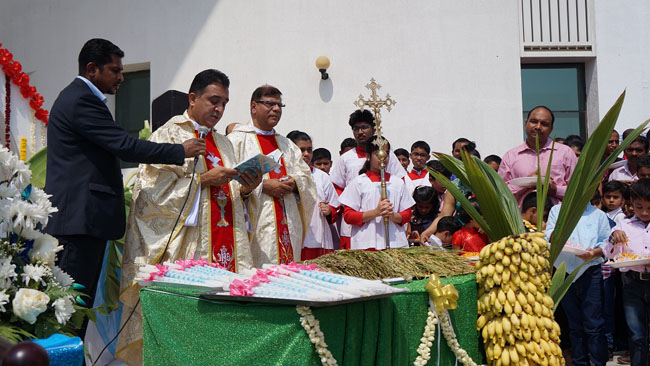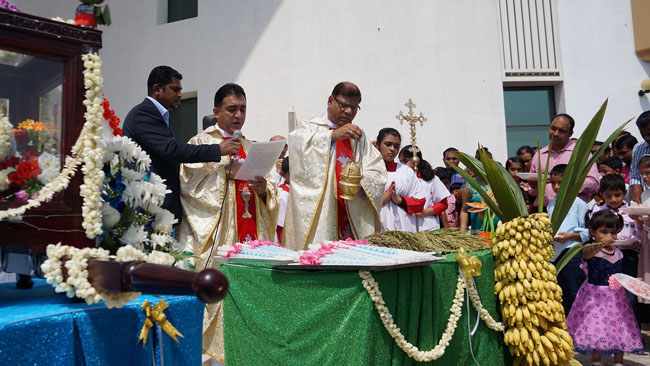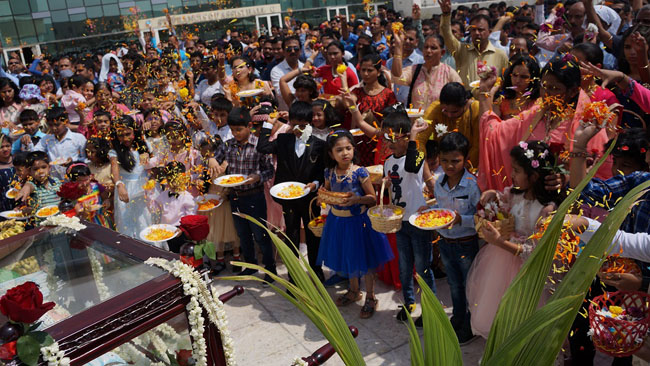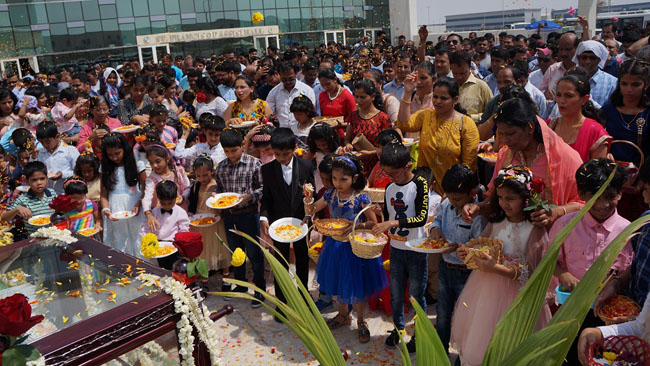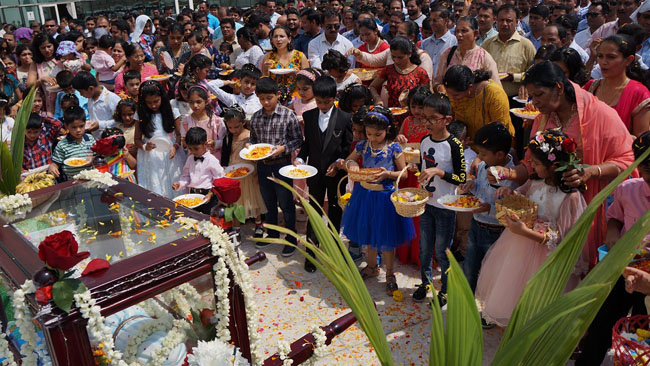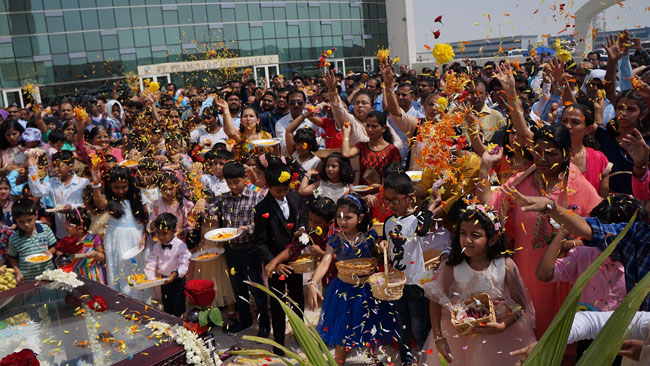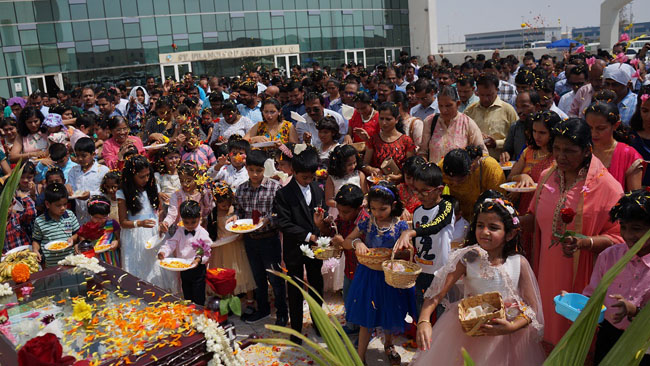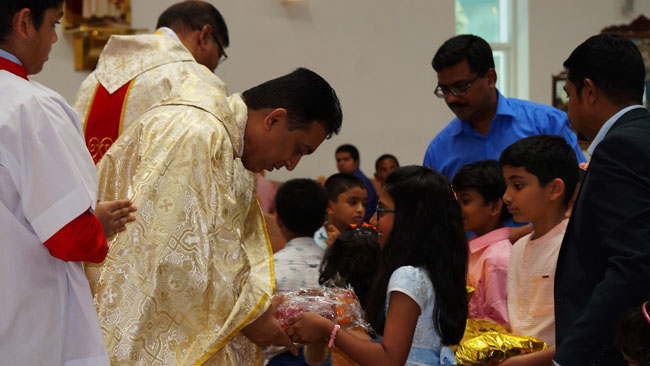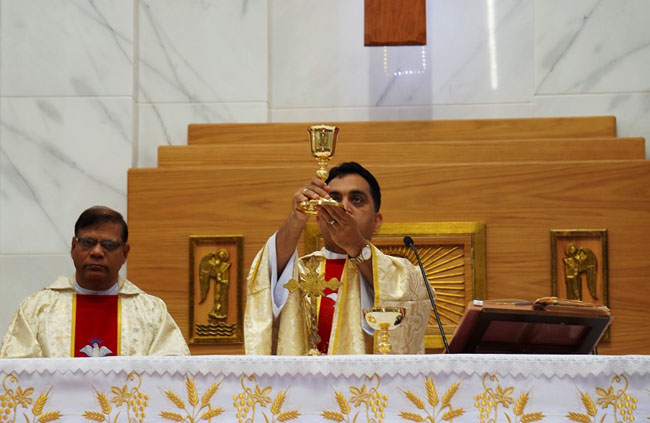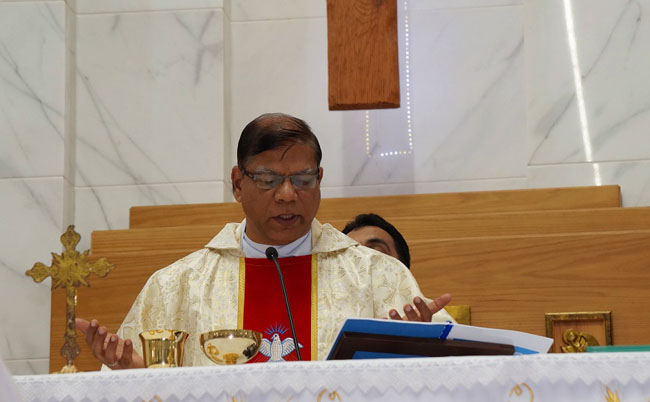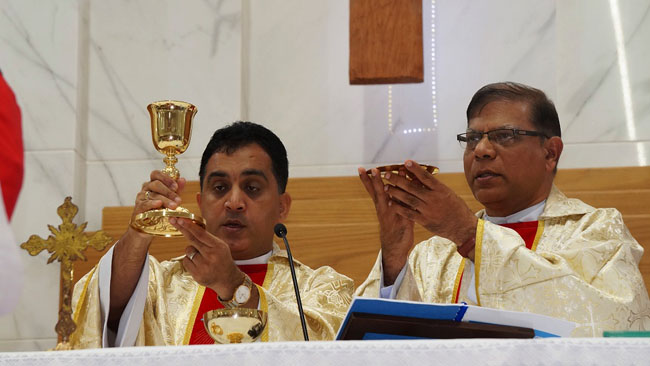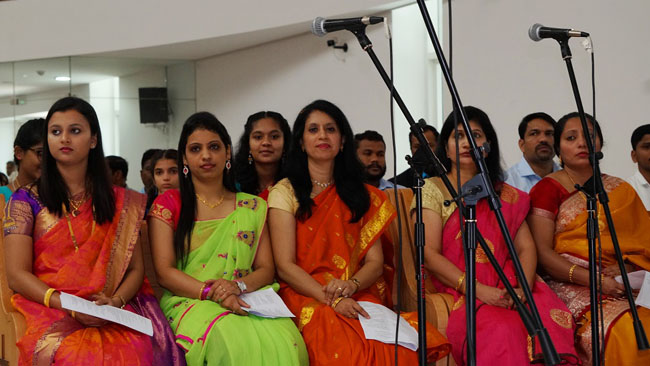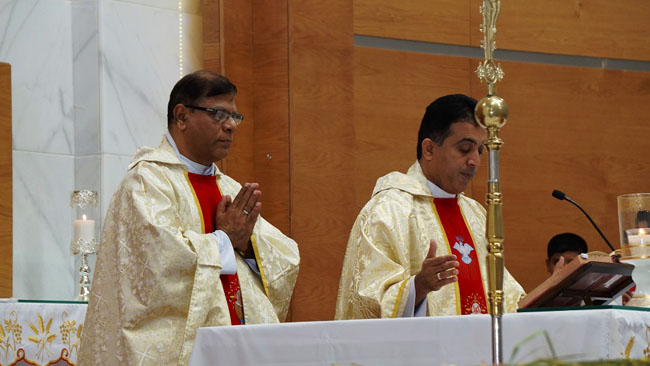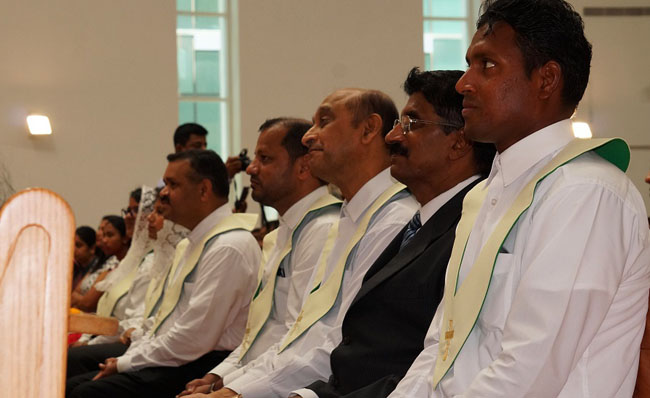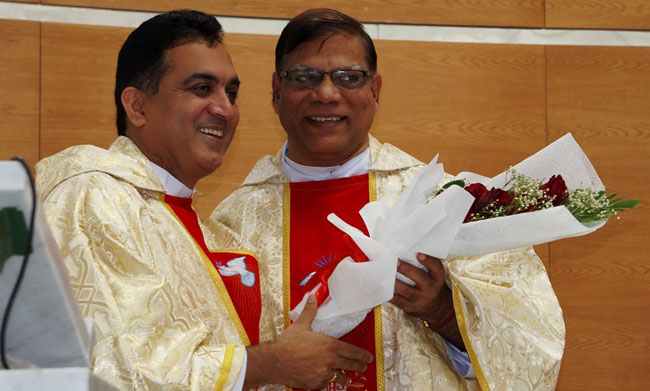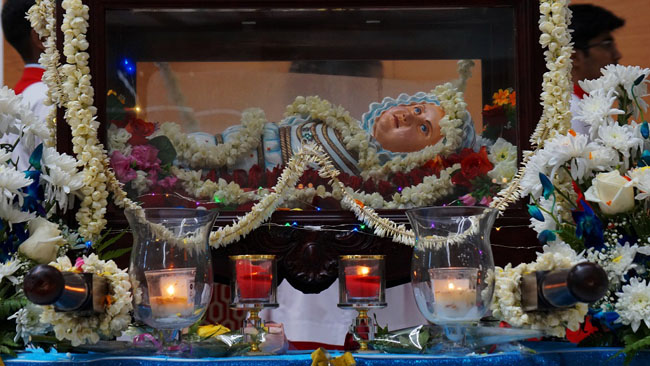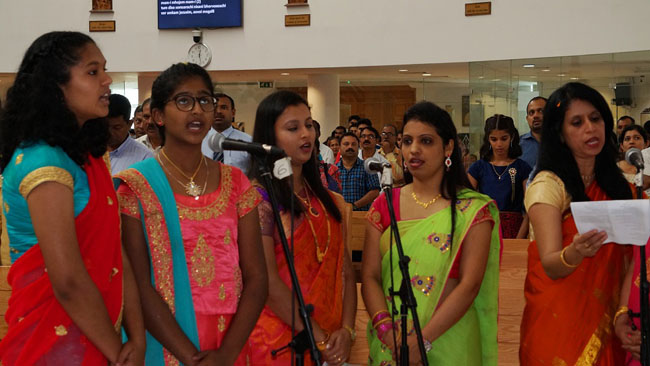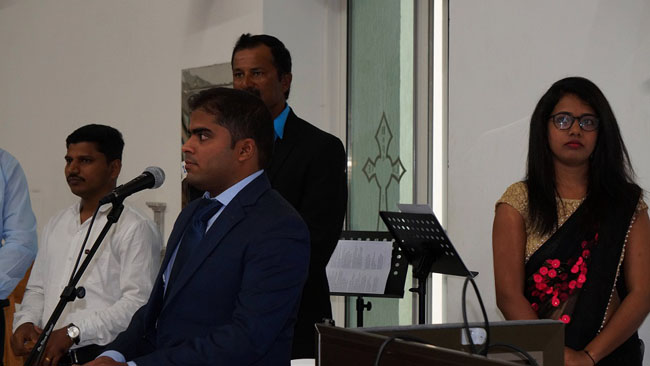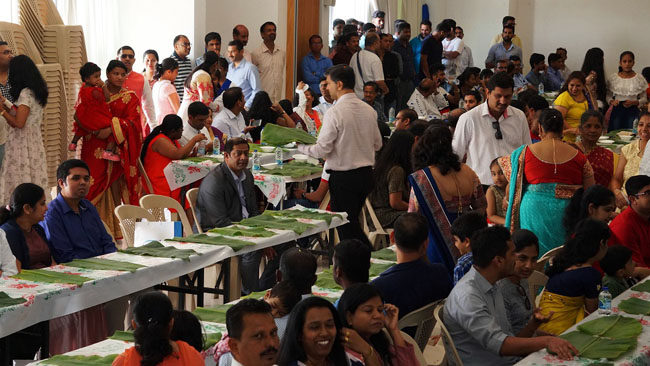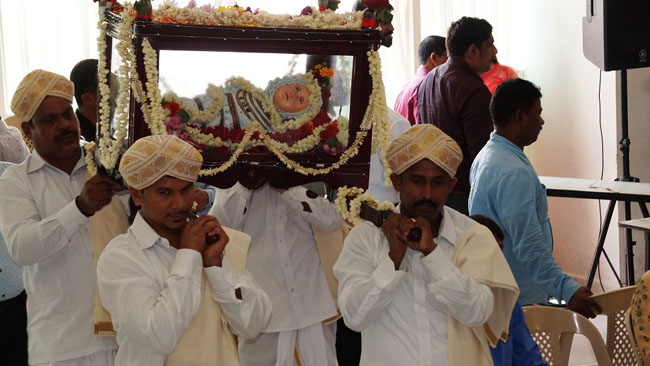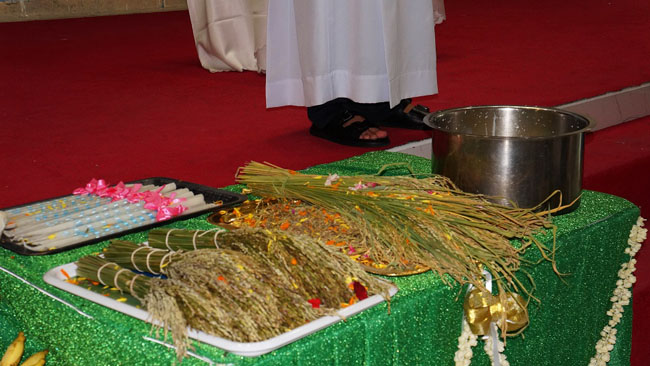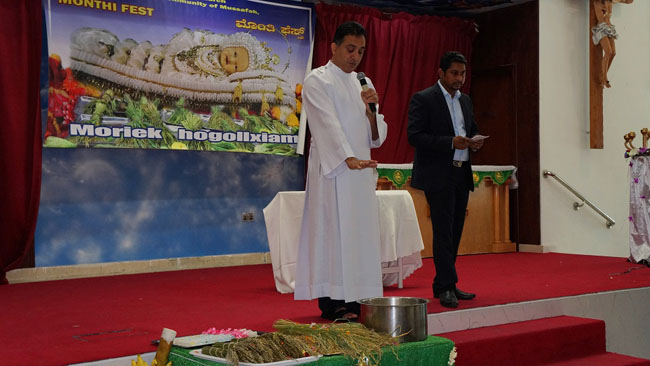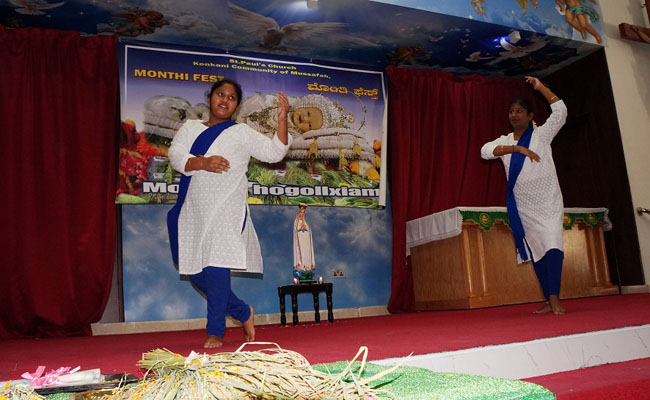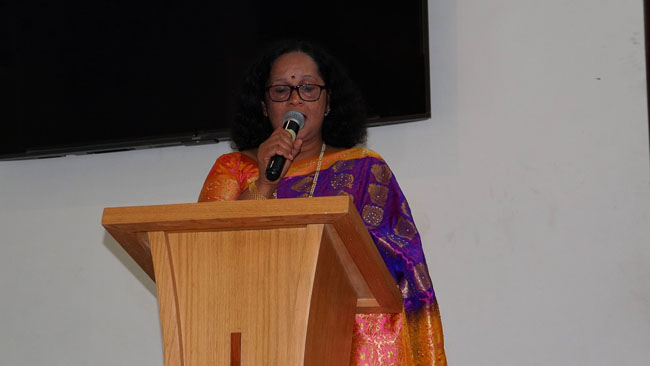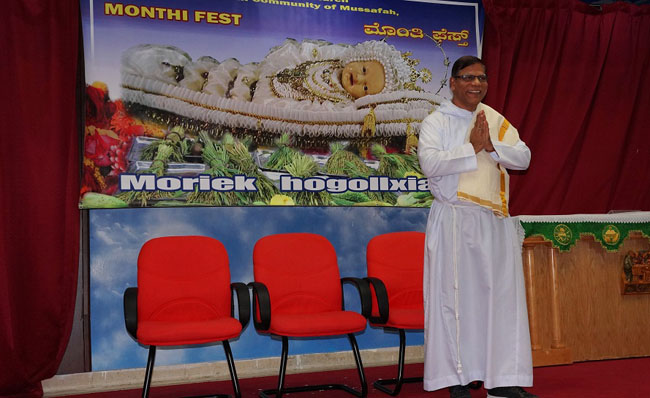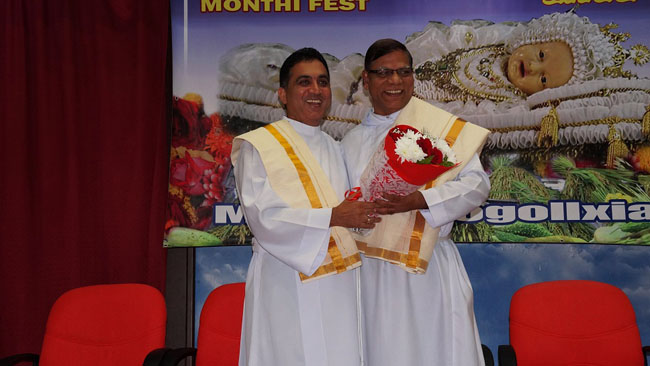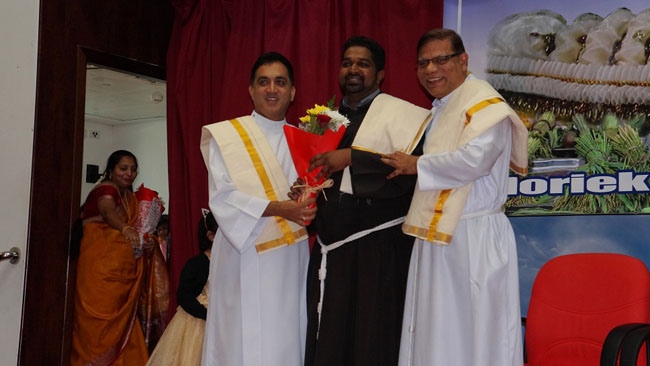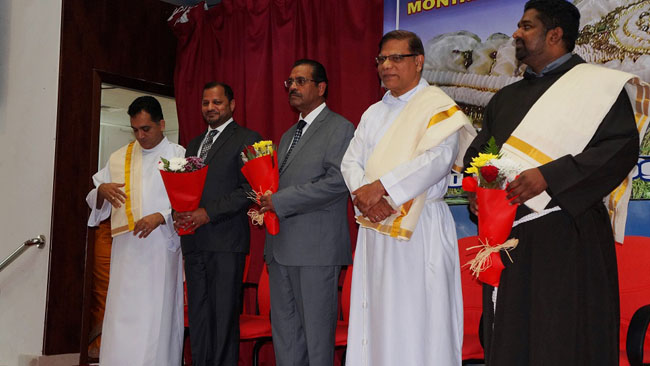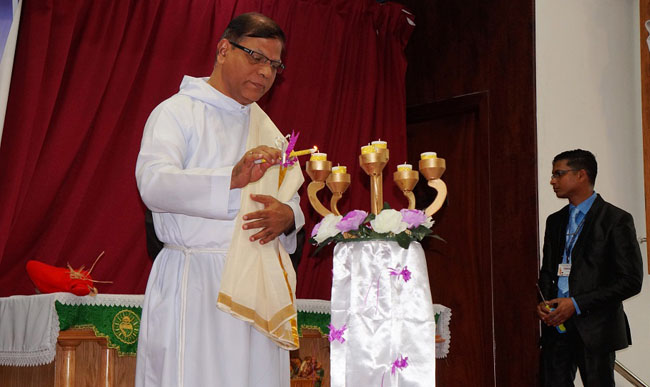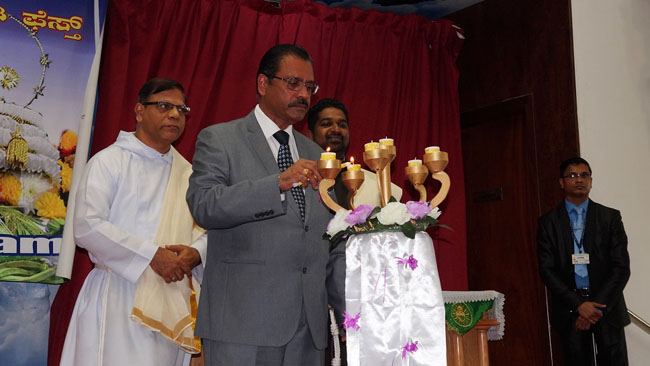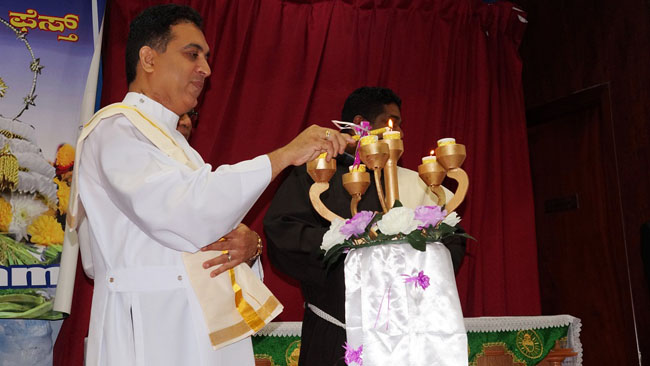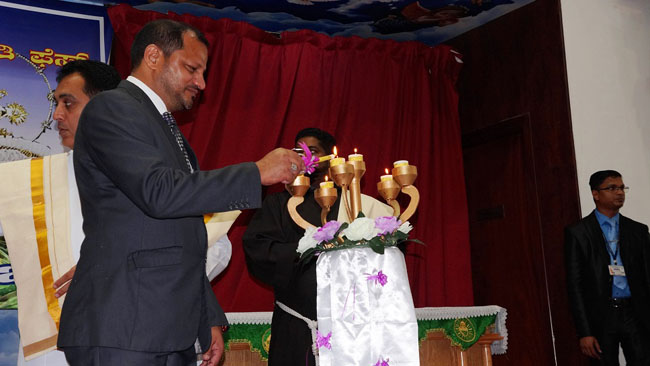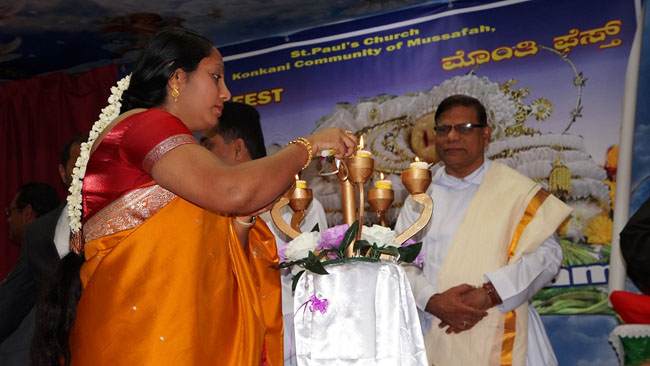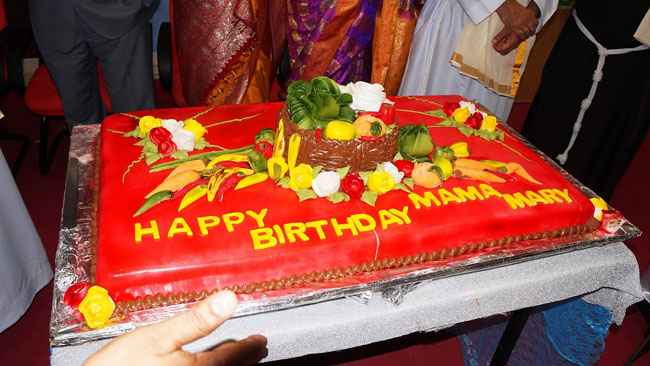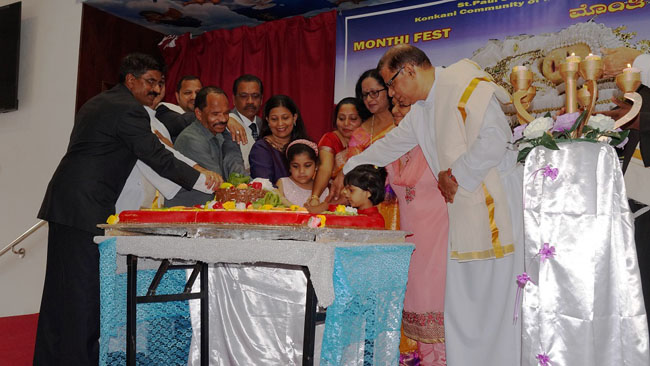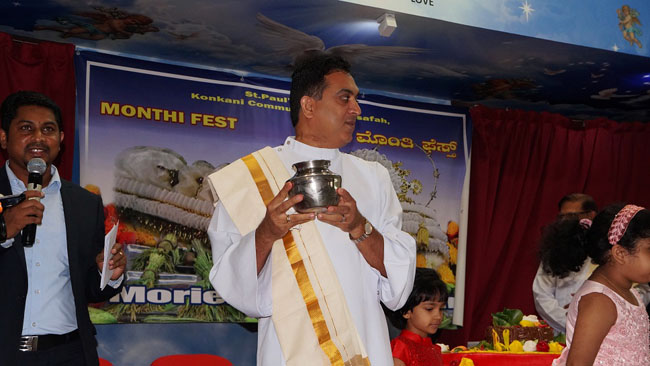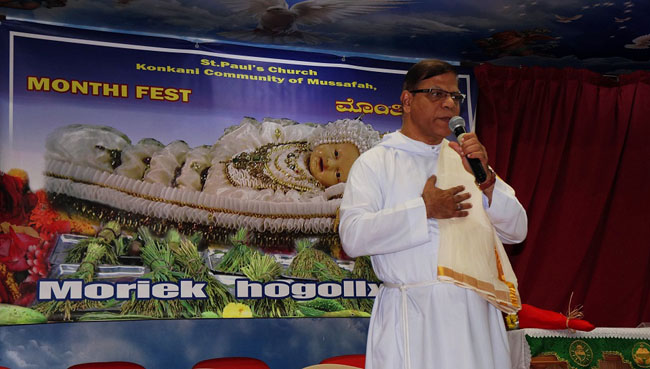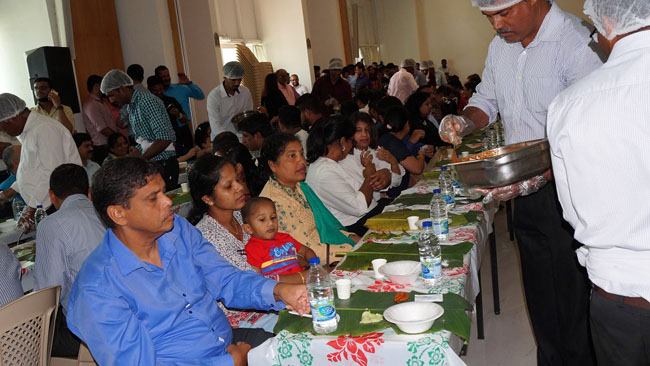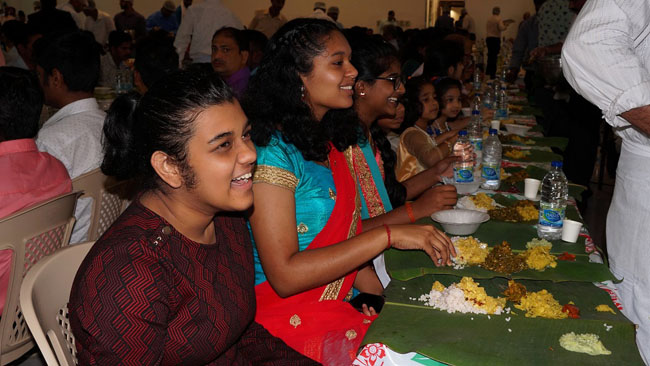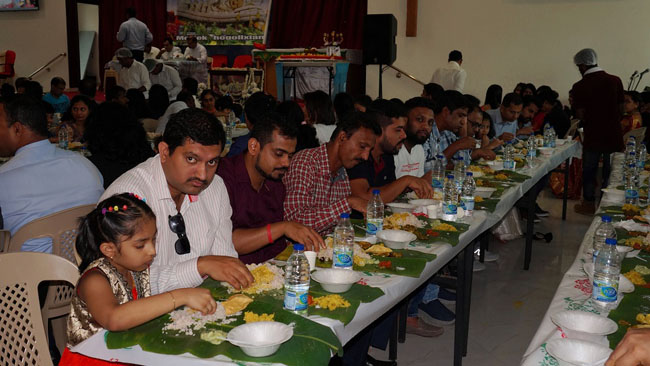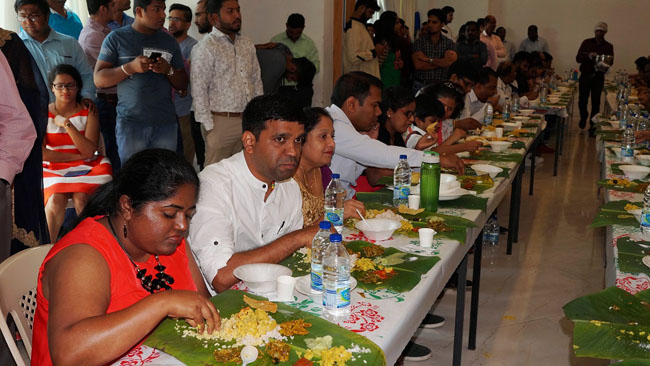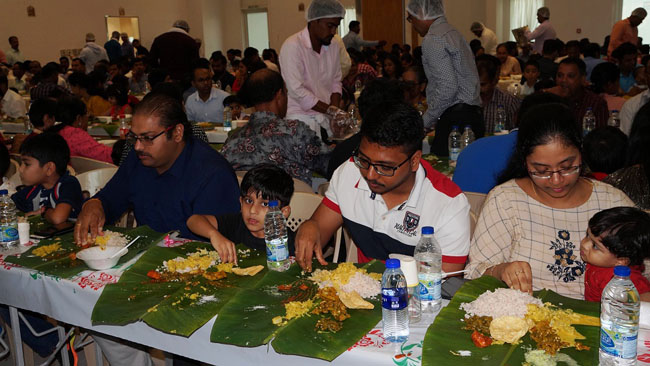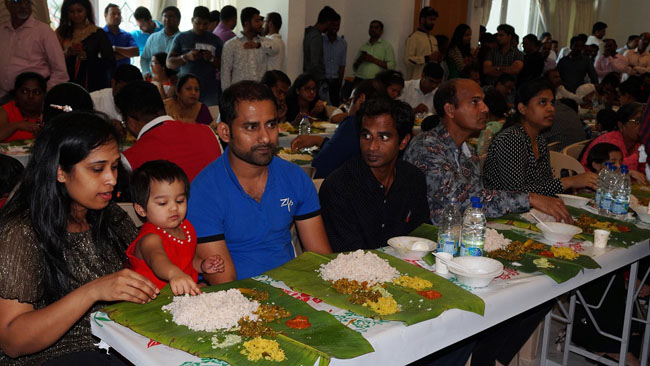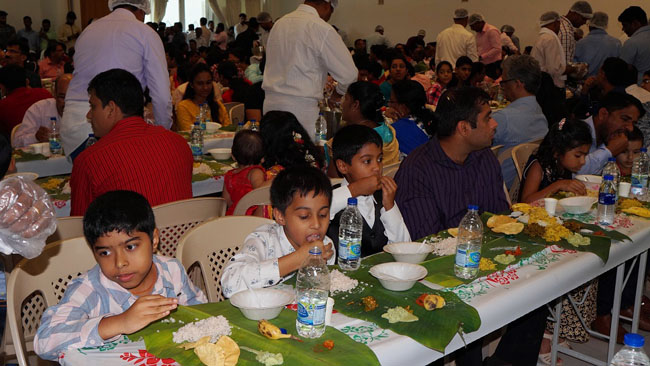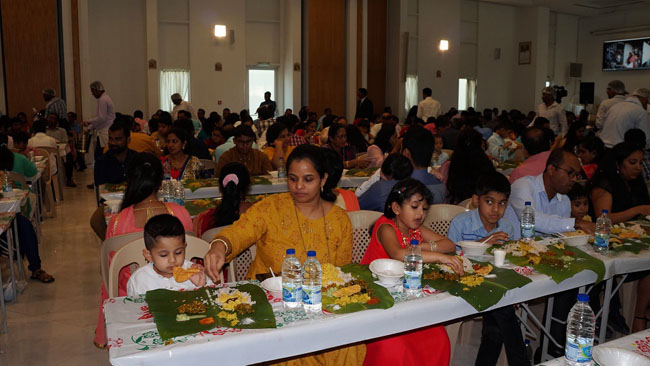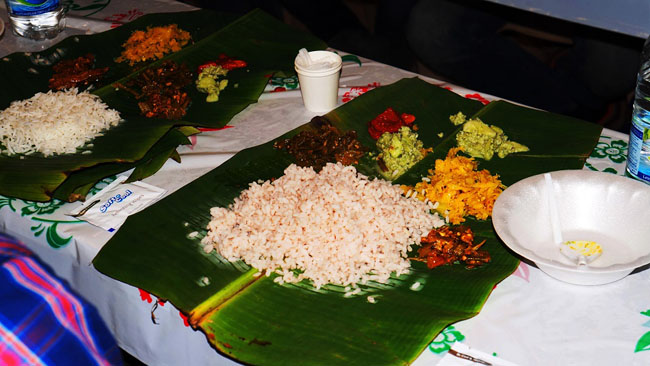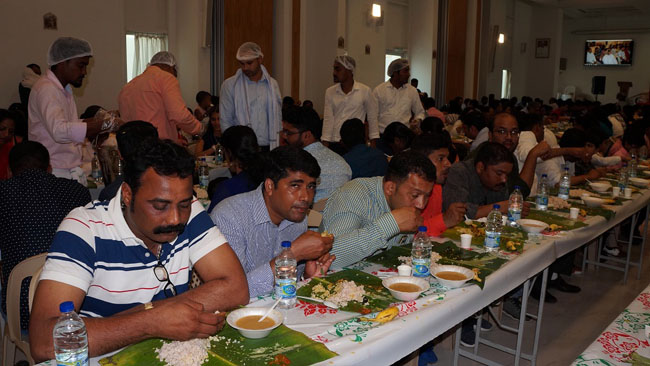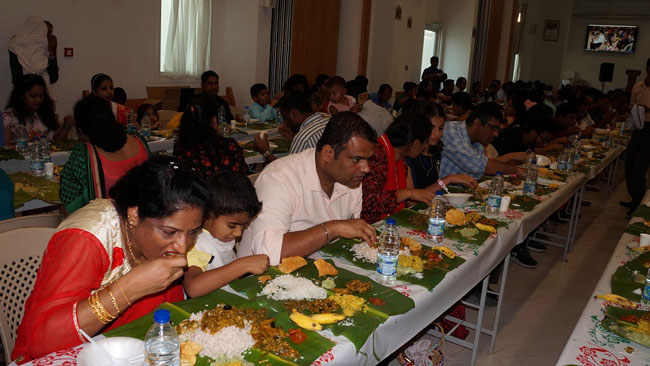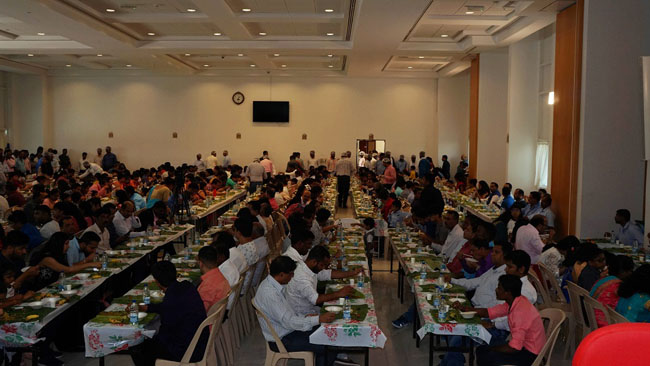 After the prayer, we had the lighting of lamps by Priests, Guests of Honor, and all members of the Konkani Community Apex Team. A huge special cake was cut on the occasion of Mama Mary's Birthday by the Priests and Guests of Honor. Meanwhile, all the faithful who were celebrating their birthdays then, where also invited to join them.
Afterwards Rev. Fr. Wilson thanked all the sponsors, donors, Apex team, Ushers and the faithful who support each and every events of Konkani community and sought their support for similar events in the future. With the MC's request Rev. Fr. Wilson blessed the rice-Corn with milk, and Rev. Fr. Maxim Cardoza prayed the Grace before meal. Everyone gathered enjoyed the lunch served in a traditional way on Banana leaves, loaded with 9 different varieties of vegetables and vorn (Payasam).
The Baila dance attracted everyone to collectively take part and relish the day. Finally we concluded the program singing Laudate domino.
It was a memorable evening enjoyed and cherished by all.
Monthi Feast celebrations around the world