Doha: MCC Qatar celebrates Monti Fest with grandeur
Pics by Jerald DSouza

Bellevision Media Network


Doha/Qatar, 17 Sep 2019: The birth of Mother Mary or Monti Fest is one feast that is celebrated in great grandeur and pomp all over the world by the Konkani Community of Mangaluru. It is a day when we reminiscences the beautiful memories of celebrating this feast as a 'family feast' with our near and dear ones.
Mangalore Cricket Club (MCC) Doha, Qatar with the aim of preserving the rich culture and heritage of Mangalore, held the Monthi Fest celebration on Friday, 13 September at the Ashoka Hall, Indian Cultural Centre (ICC), Doha, Qatar. MCC has been celebrating the feast of Nativity every year with the sharing of new corns and blessing of the fruits of people's labor through the annual 'Novem Jevann'.
Jeevan Ferrao, the young compere of the evening opened the program with an introduction of Monti Fest and greeted the gathering. The evening began with a rendition of a beautiful Konkani hymn 'Namo Namo Moriye' in honour of Mother Mary by the children's choir group which consisted of over 40 children. Jade Mascarenhes played the keyboard while Joshua Mascarenhes played the guitar. They were trained by Preema Pinto.
This was followed by a beautiful classical welcome dance performed by the mother daughter duo Della Rego and Alyssa Rego along with Angel Pinto. A spot game was conducted for the audience on who has the most number of items/articles associated with Mother Mary. Of the ten participants that came forward, Meena Mascarenhas emerged as the winner. The audience was then entertained by a song 'Chadnacha Raatin' by the singing couple Naveen and Preema Pinto. 10 children danced to the disco number, 'Rani Mujhi Go tu' beautifully choreographed by Derick Crasta. Participants were Aaliya Almeida, Nicole Crasta, Michelle Loovis, Verina Mascarenhes, Cleona Fernandes, Ashton D'Souza, Gladwin Furtado, Melrick D'Souza, Kaeton Lewis and Leron D'Souza.
This was followed by the stage program with all dignitaries on the stage. The Guest of Honour Tina Fernandes was welcomed with a flower bouquet. MCC Founder member Jerald D'Mello, President Sunil D'Silva and General Secretary Naveen D'Souza joined her on dias.
President Sunil D'Silva in his welcome address, extended a warm welcome to the dignitaries on stage, the Presidents and dignitaries from other Karnataka based clubs and all the MCC members. He said that all though we celebrate Nativity feasts in our homes, celebrating it again as one big MCC family has been the tradition and is without a doubt an occasion to celebrate togetherness. He stated that the main objective of MCC is to uphold the rich culture and traditions that has been handed over to us and ensure that we pass it on to the next generations. He further said that MCC has always been a platform for all members to come forth and showcase their various talents thus ensuring promotion of our mother tongue Konkani. He thanked and appreciated all Advisors and members for making MCC the top contributor among all Karnataka based clubs towards the Kerala Kodagu Flood Relief Fund and urged members to keep the spirit of brotherhood and helpfulness through such deeds. He announced the introduction of MCC Hospital Ministry on Fridays under the able guidance of MCC Advisor, Vivian D'Souza. The aim of the Ministry is to visit the sick, targeting those who have no care givers here in Qatar, spend some time with them and help them in all possible ways. He urged members to join this committee on voluntary basis as a service to humanity. The President extended his gratitude to all the trustees & members for their generous contributions by announcing that MCCQ Charitable Trust in its 2nd successful year has donated Rupees Three lakhs each during past years and in the coming years Rupees Six Lakhs will be dispersed yearly as Scholarships to the deserving students. The President thanked all the generous sponsors and volunteers who helped prepare the delicious 'Novem Jevaan' at the residence of Founder member Jerry D'Mello. He concluded by announcing the forthcoming activities of the club namely Blood donation Campaign on 25th October, Ladies Throw ball Tournament to be held on 7th & 8th November, Children's Christmas Party in December, Mangalorean Day and Annual Family Picnic.
General Secretary, Naveen D'Souza took the opportunity of informing the members about the Whatsapp group created for MCC members so that they are kept aware of all MCC programs as well as other communications from the Indian Cultural Centre or Indian Embassy. He also requested members to introduce new members to the MCC Club.
The various dignitaries from Karnataka based clubs who were present were honoured and welcomed with a flower.
Sonia D'Souza, Joint Secretary conducted the honouring of Academic achievers who excelled in Class XII and X by scoring above 85% in the CBSE Board exams in the Academic year 2018-19. Students who achieved in Sports/co-curricular activities by representing their schools in International events were also honoured. Children were honoured by Tina Fernandes, Jerald D'Mello and Sunil D'Silva with a Memento and a Certificate of Appreciation.
Achievers of Class XII:
Astra Julia Pinto, Royston Calder D'Souza, Clarissa Neolla Pinto, Ceanna Agnes Aranha, Reon Saldanha and Simone Amber Monteiro
Achievers of Class X:
Marilyn Judith Rego, Ethan Ignatius D'Sa, Derik Saldanha, Darryl Menezes, Austyn Jude Lobo, Rahul Alan Anthony Castelino, Siyana Maria Concessao & Aaron Emanuel Xavier Sequeira
Sports Achievers:
Delwin Alben Fernandes – Karate
Nigel Joseph Lobo – Table Tennis
Reegan D'souza – Football
Raynel D'souza – Football
Guest of honor Tina Fernandes was then introduced to audience by Kavita Tauro, cultural secretary. Tina Fernandes, resident of Goa, was recently appointed by Indian Ambassador to Qatar P Kumaran as Advisory Council member of Indian Community Benevolent Forum (ICBF) which does charitable and welfare works in particular for Indians in Qatar. She is the only female member in the Advisory Council and heads the Prison team under the umbrella of ICBF.
MCC recognized Tina Fernandes for her contribution to the society through her social work and on recognition as Advisory council member. MCC Advisory Council members honoured Tina Fernandes by the customary draping of shawl and handing over of memento. Tina then addressed the gathering by thanking MCC for the honour and for appreciating her services . She gave a brief of how she started her social work by visiting prisons through the Church, on her own accord and began to understand the various causes of why people are imprisoned. She said that she began with a simple approach of raising funds through her friends and well-wishers to help prisoners in their needs and also arrange air tickets for them to go back to their home country. She explained the mission of her work and urged those interested to join her in her mission in helping the prisoners.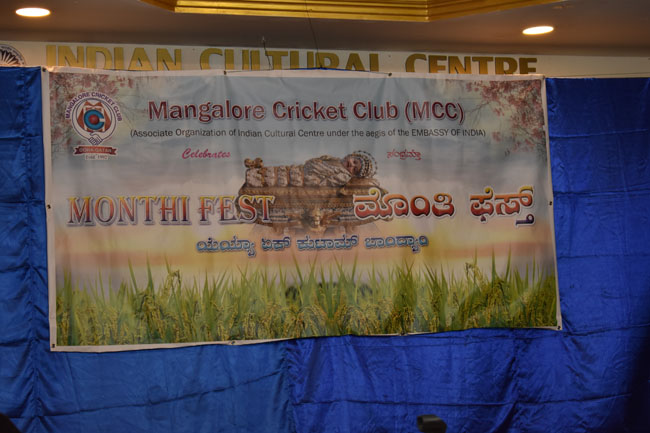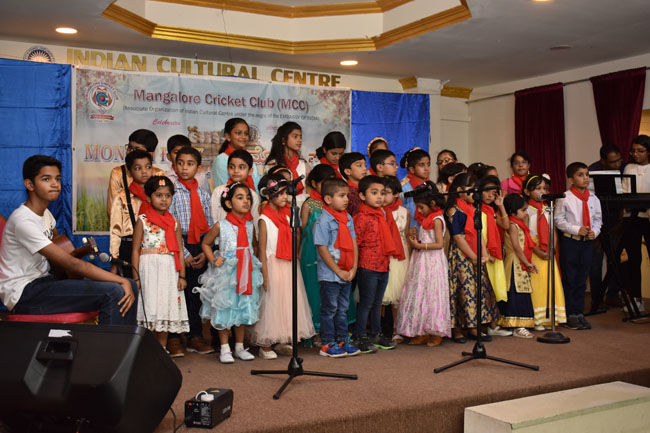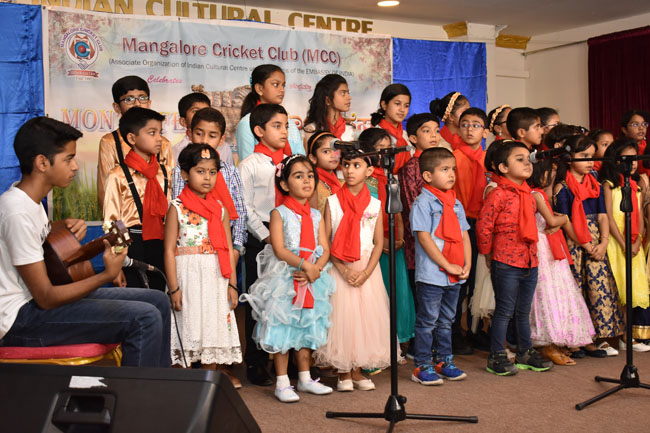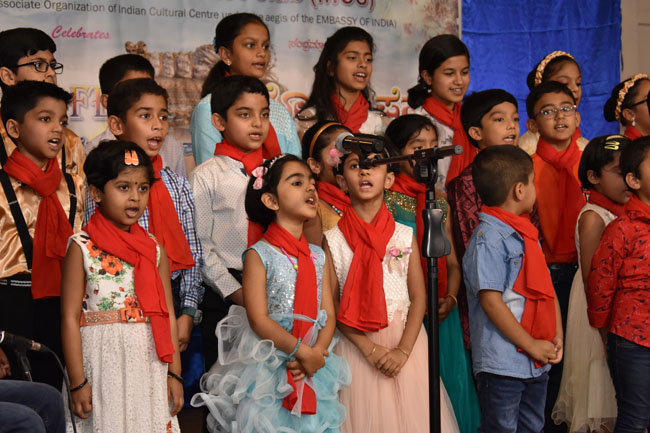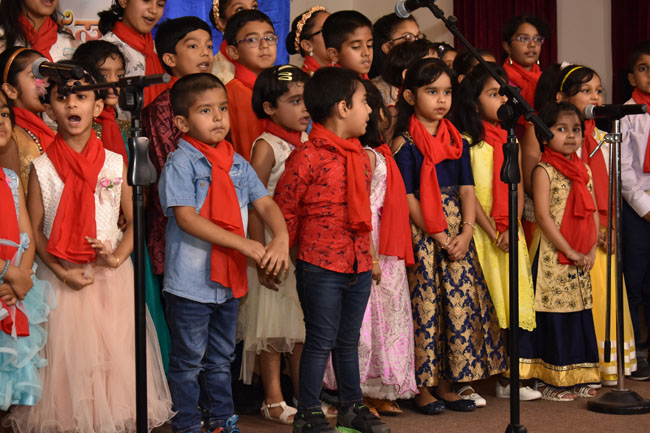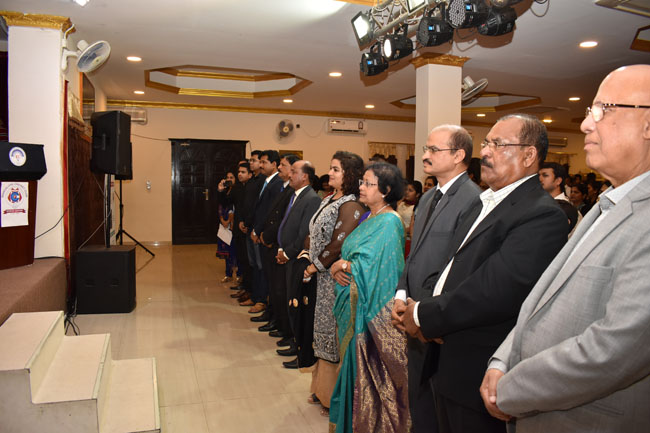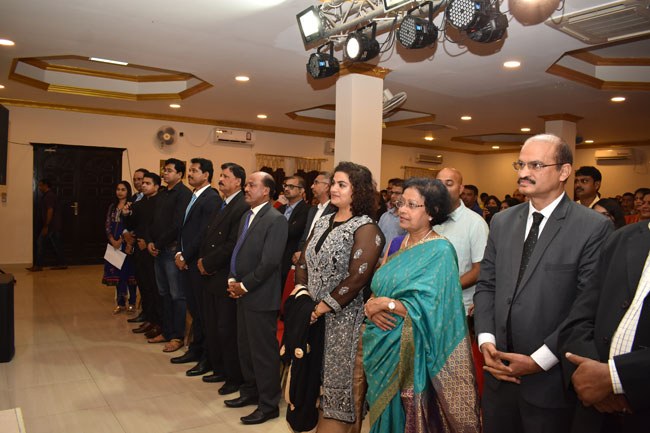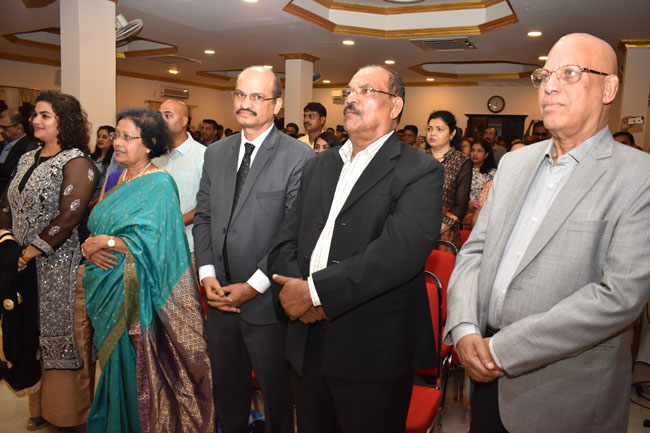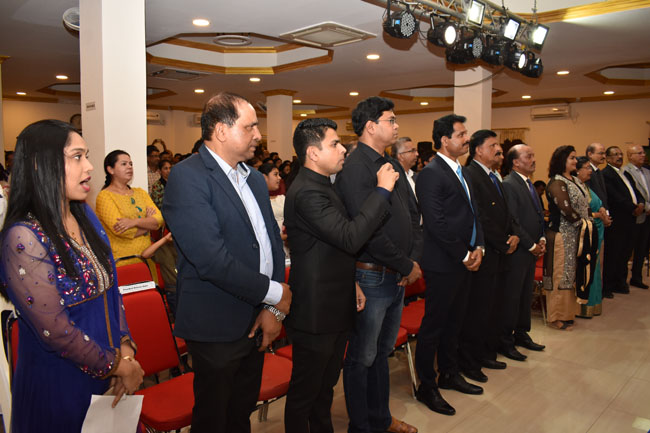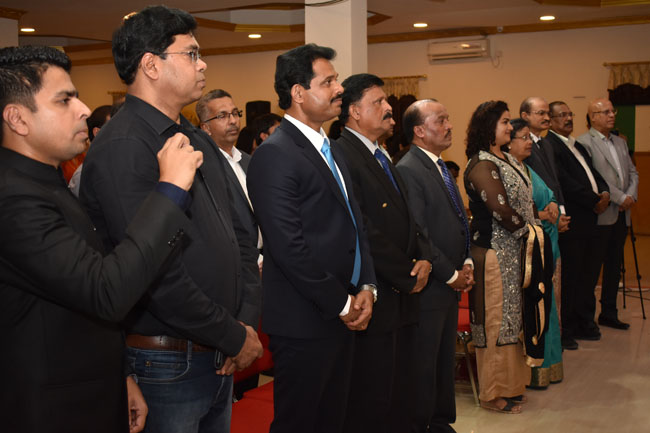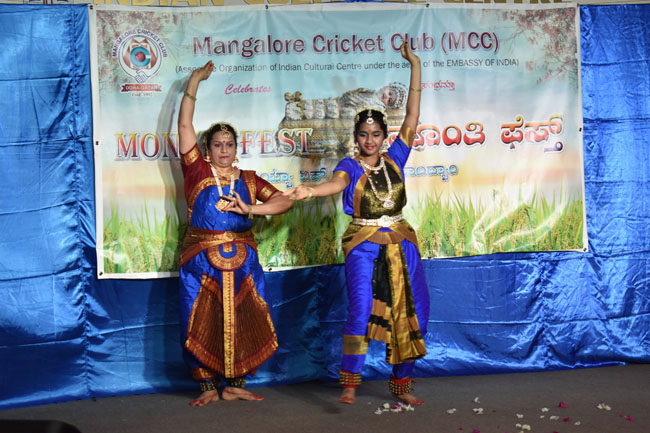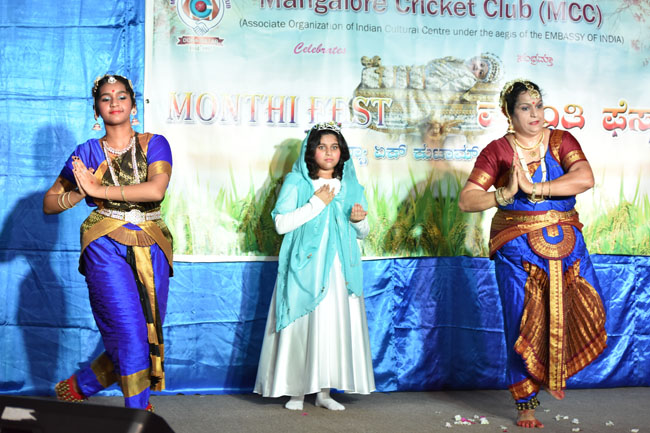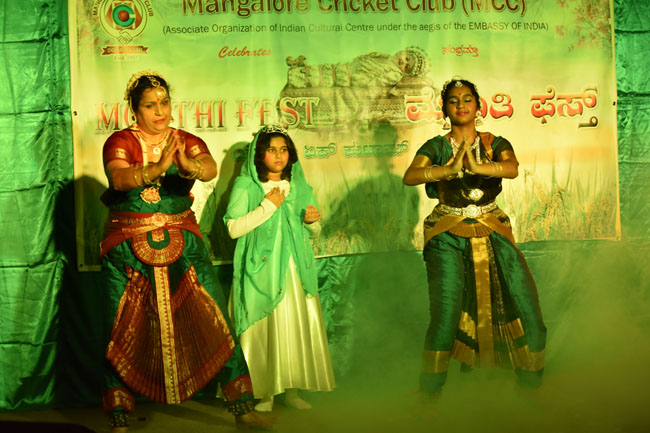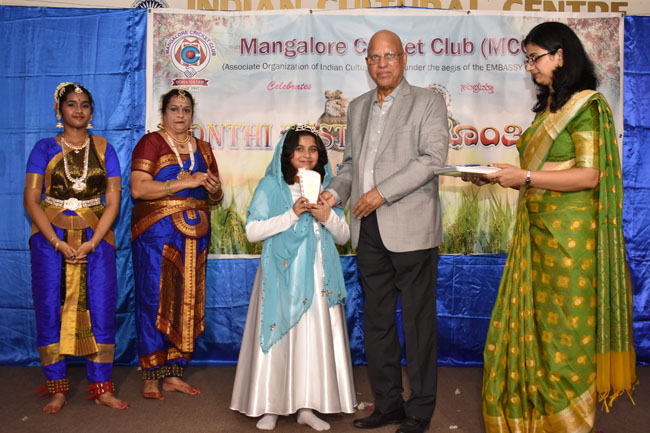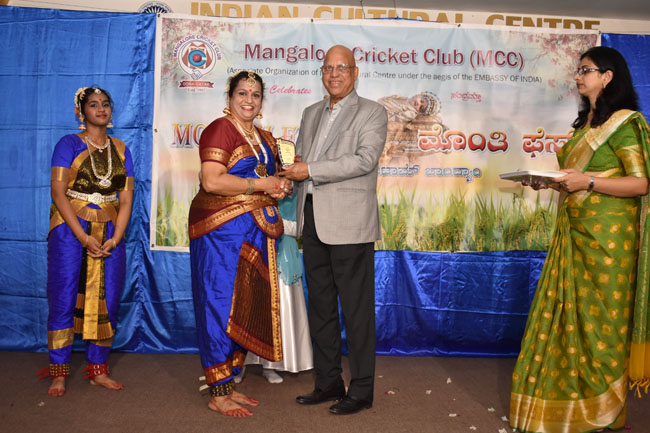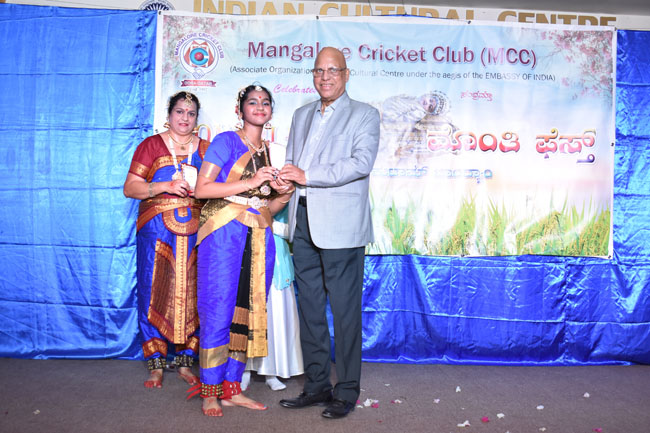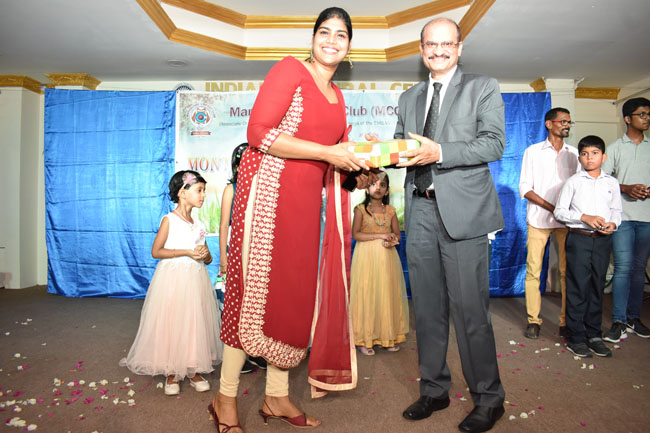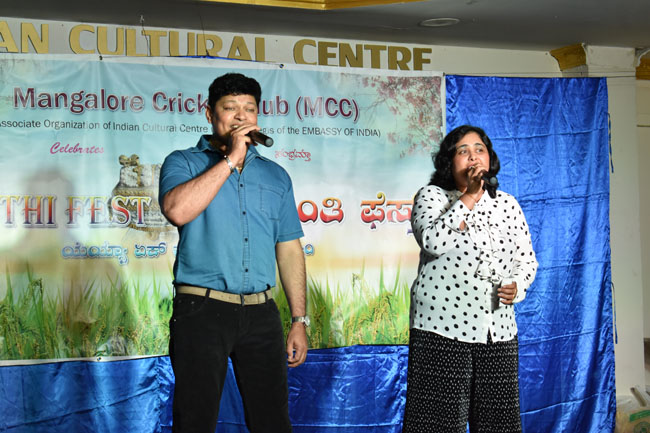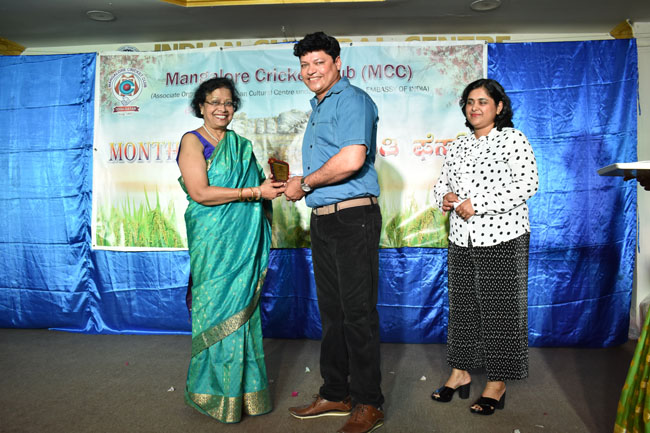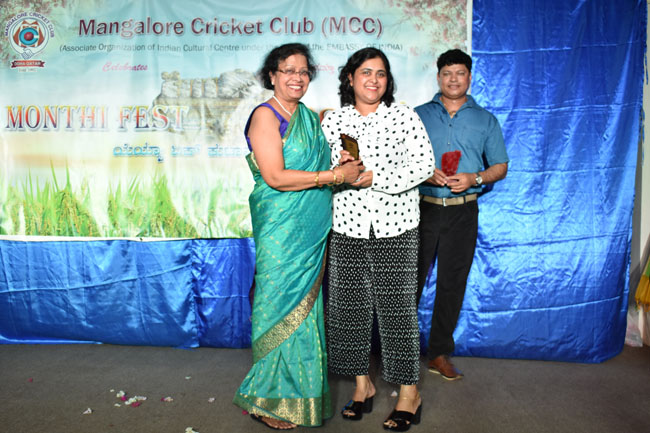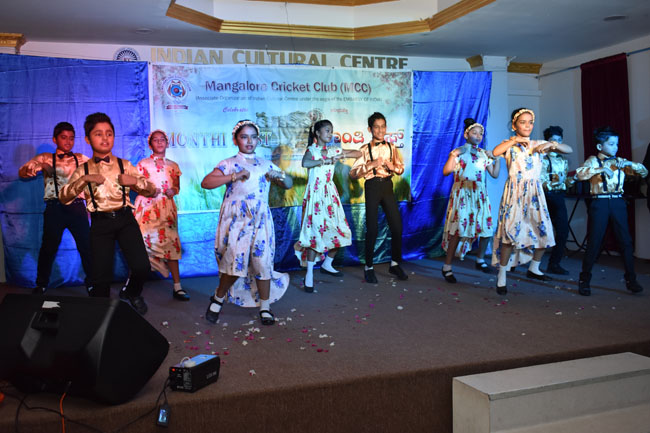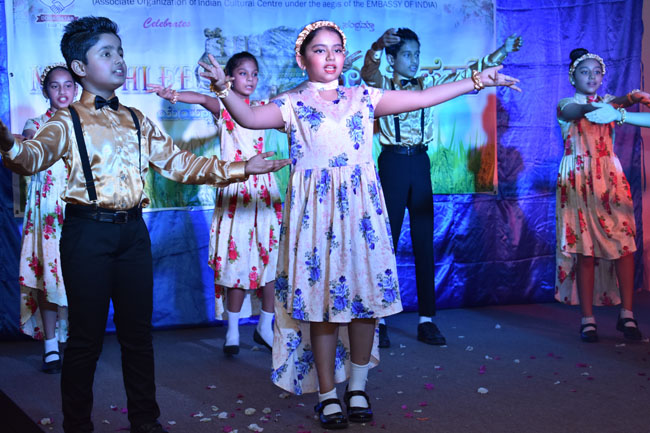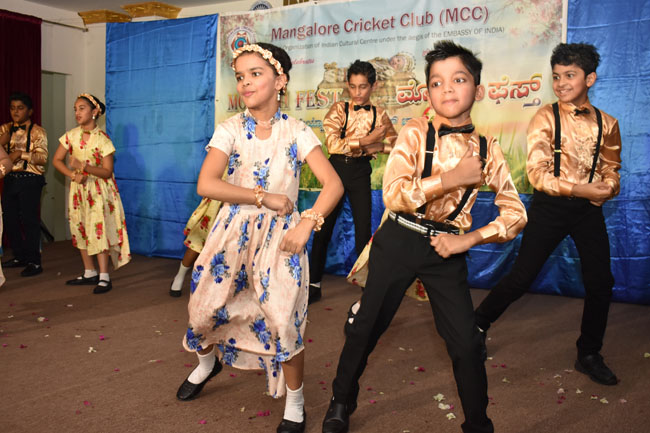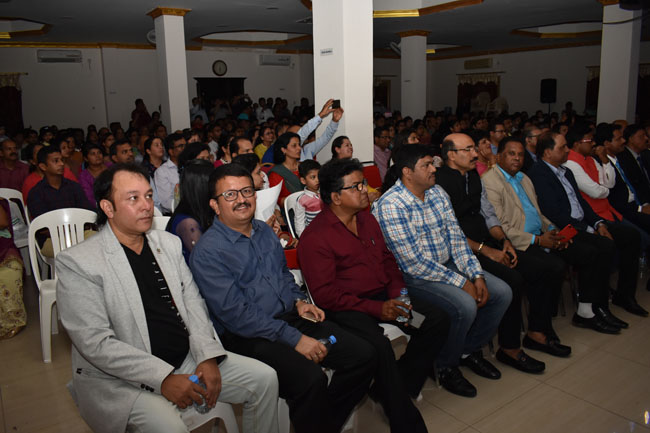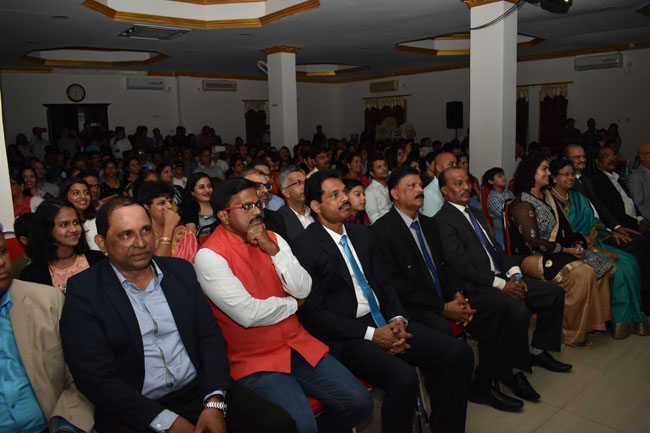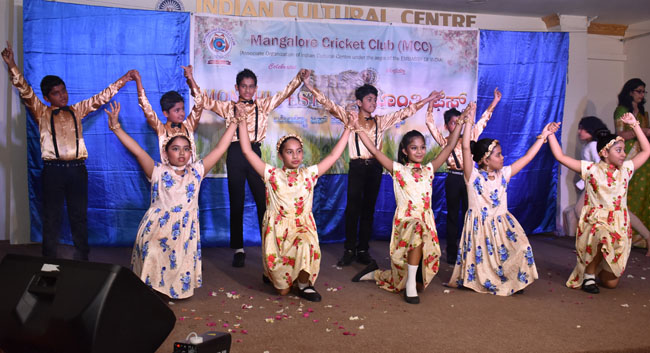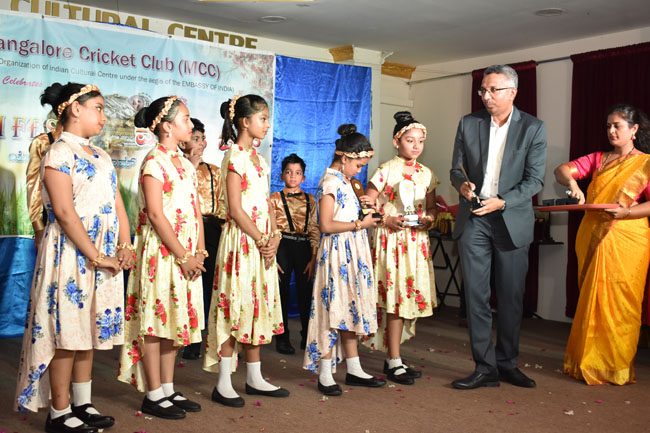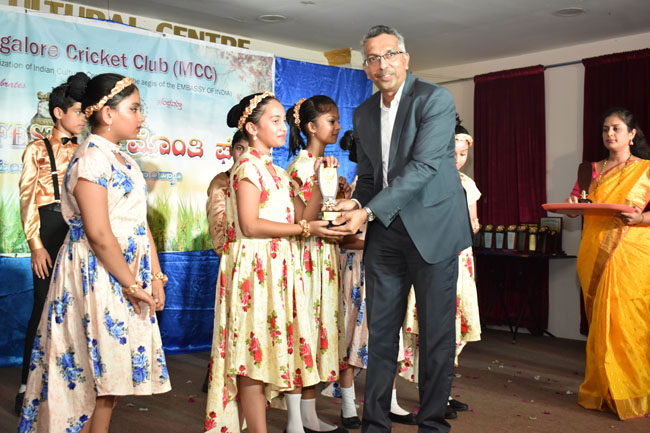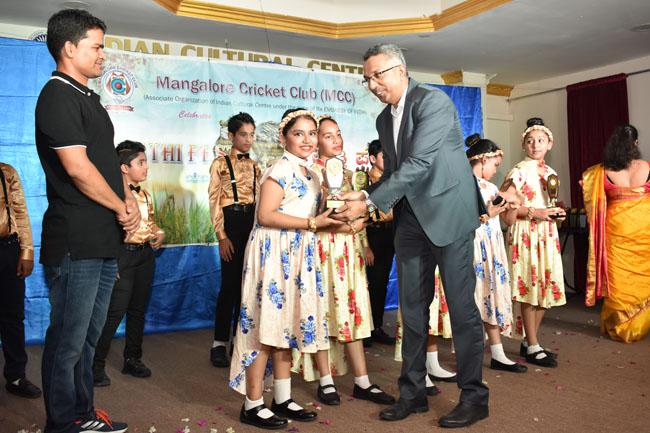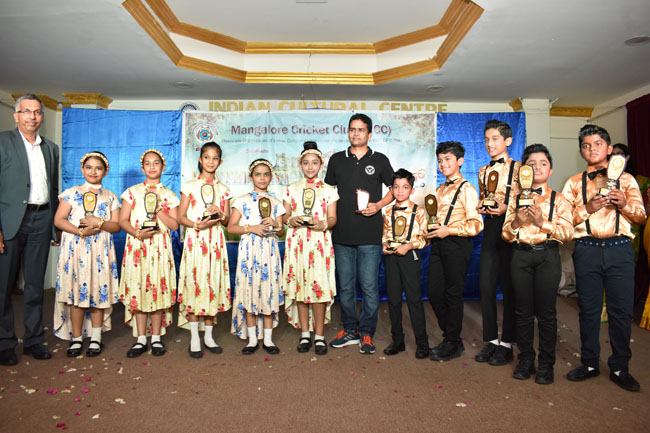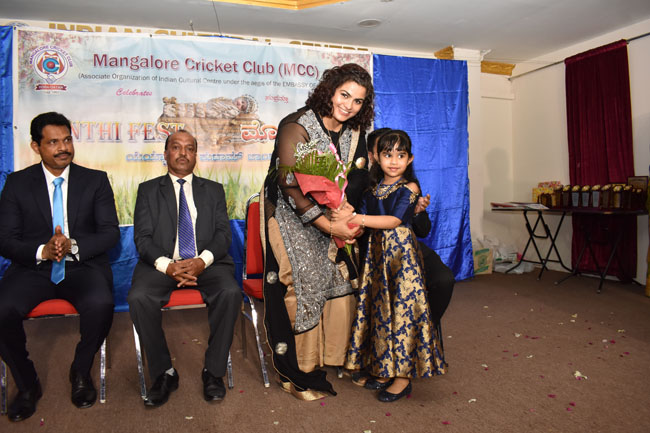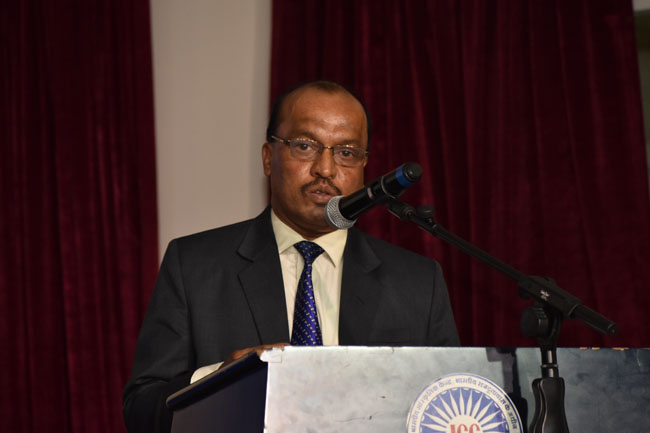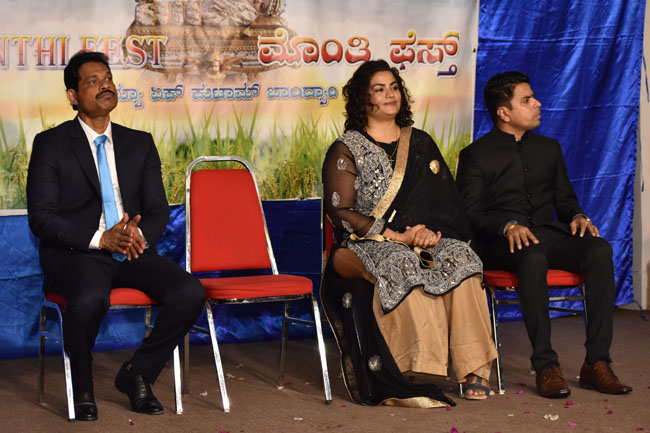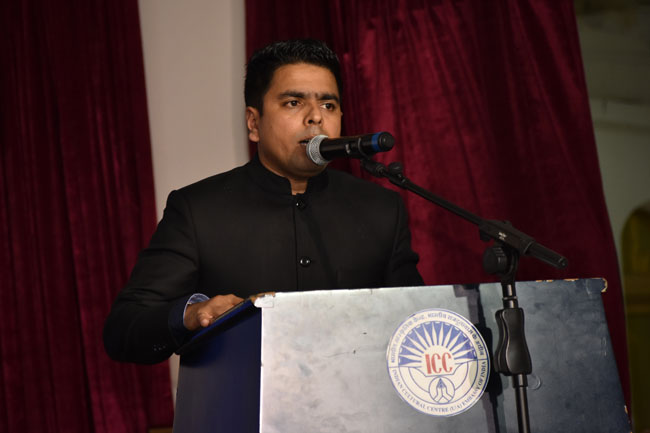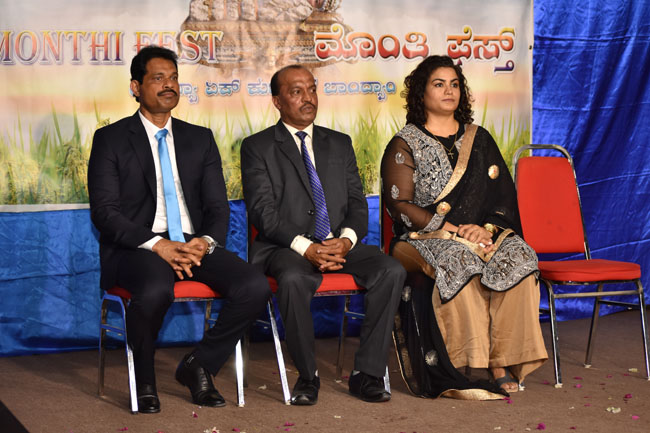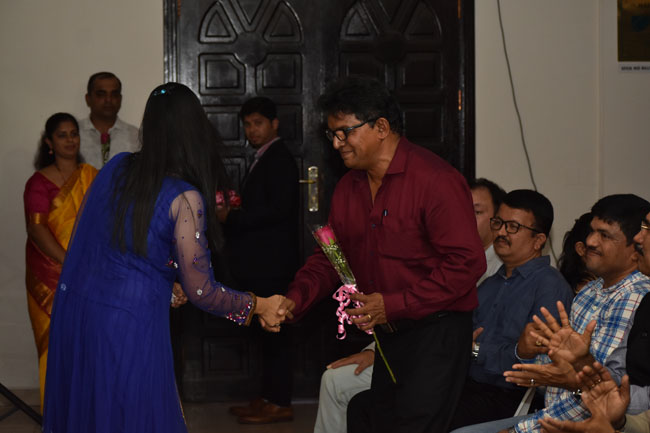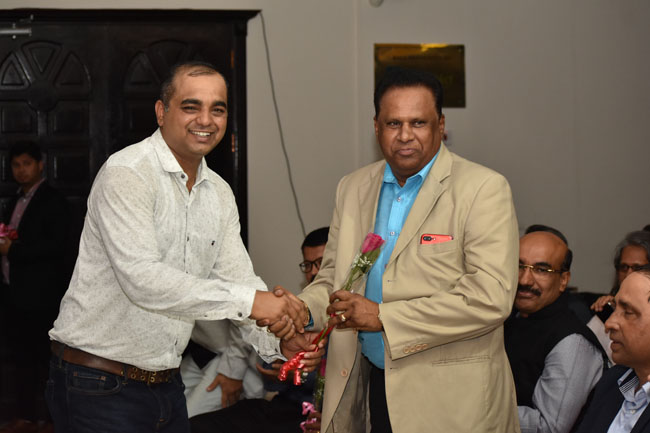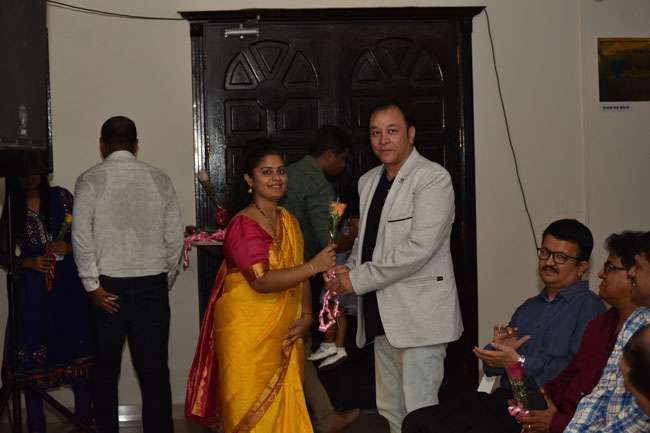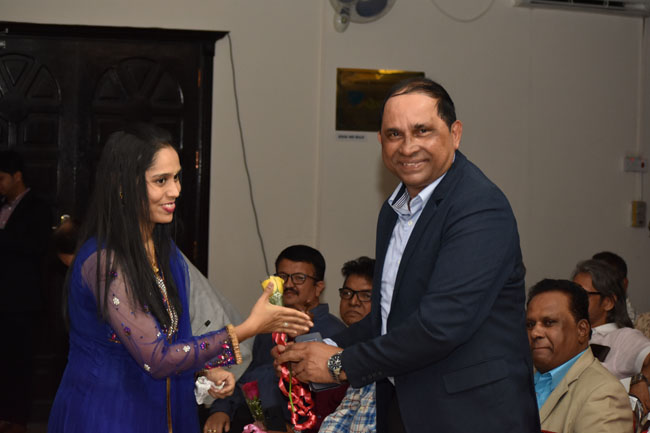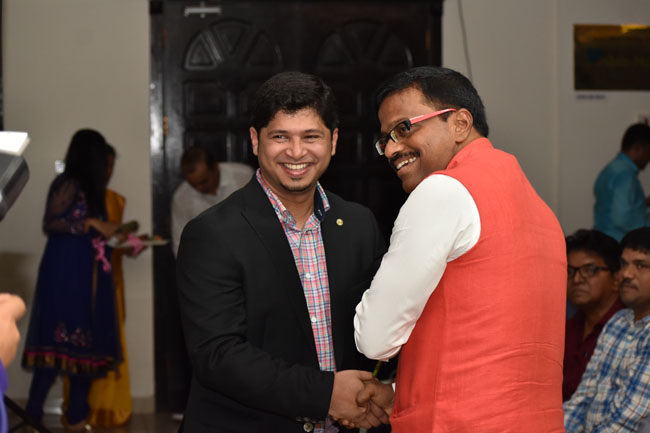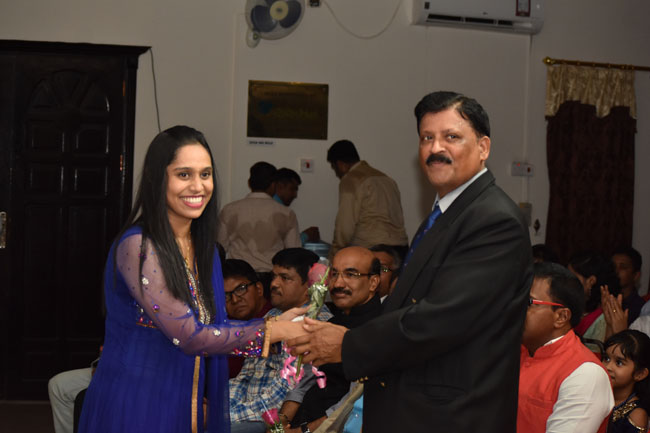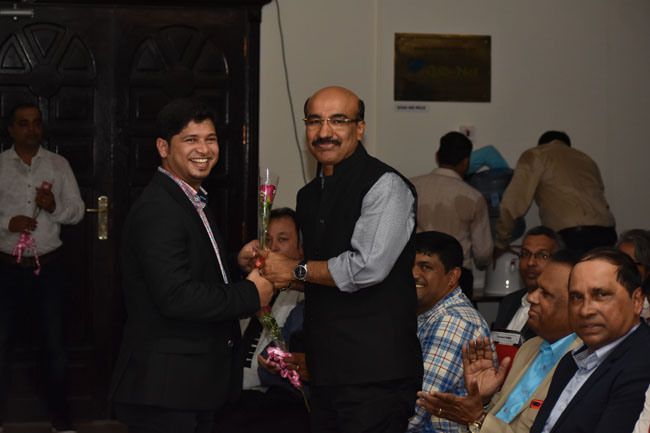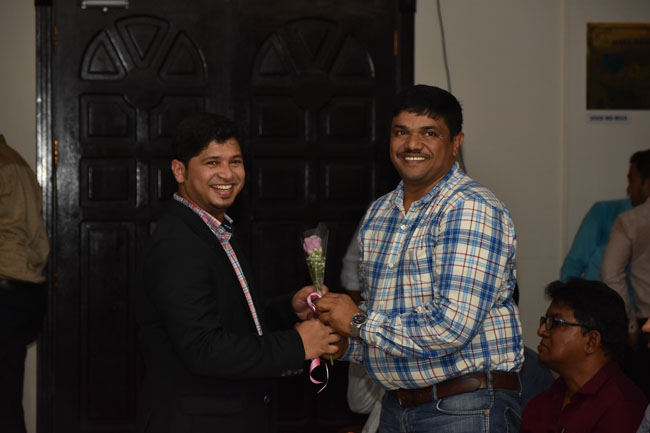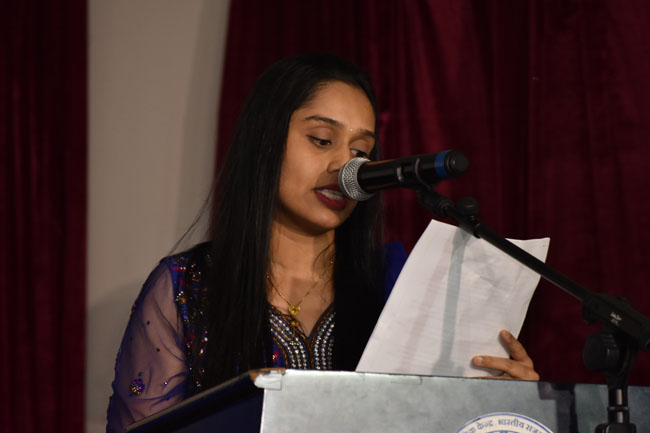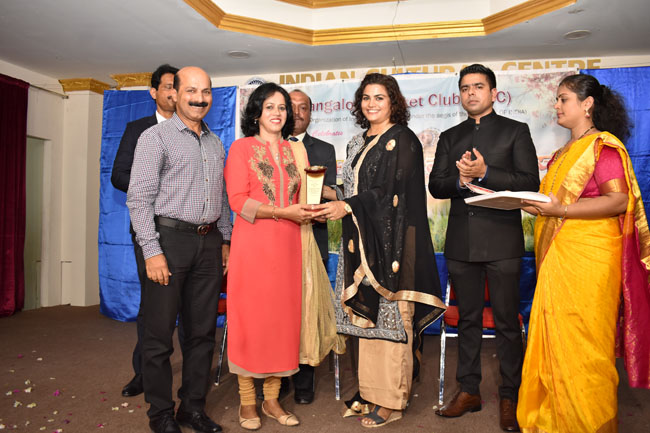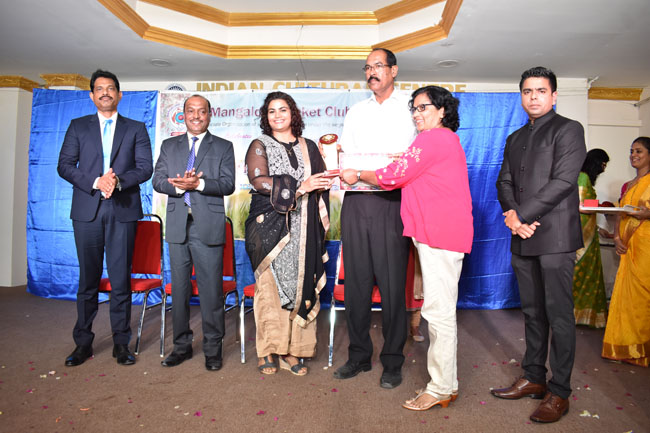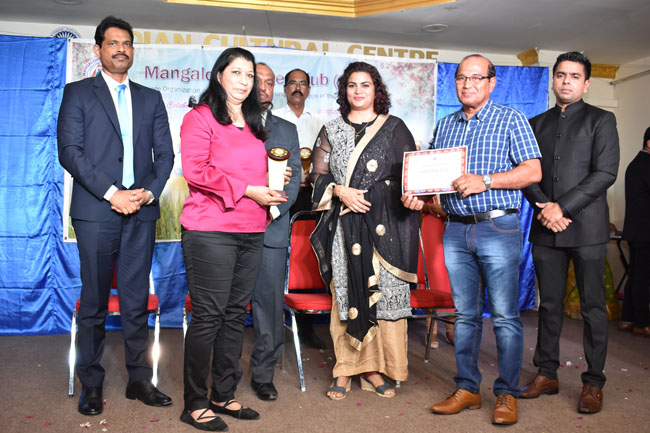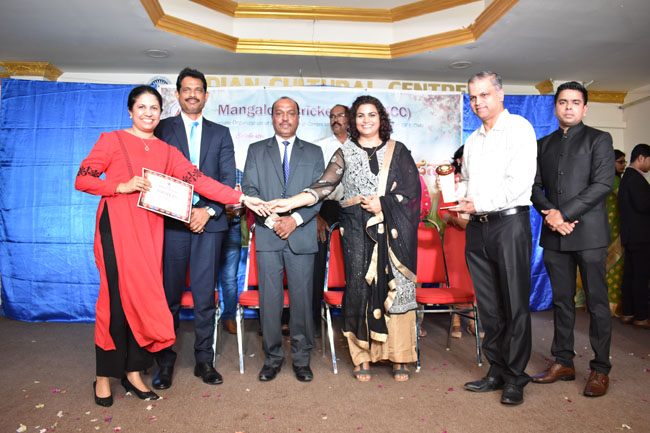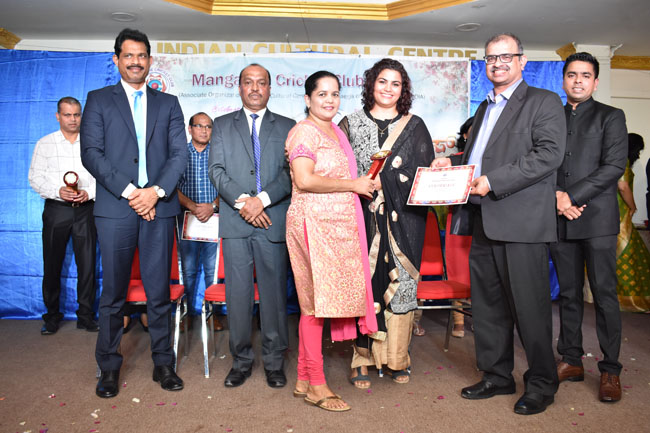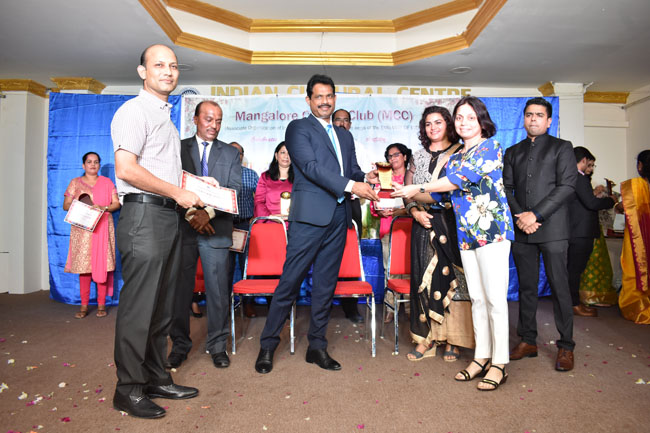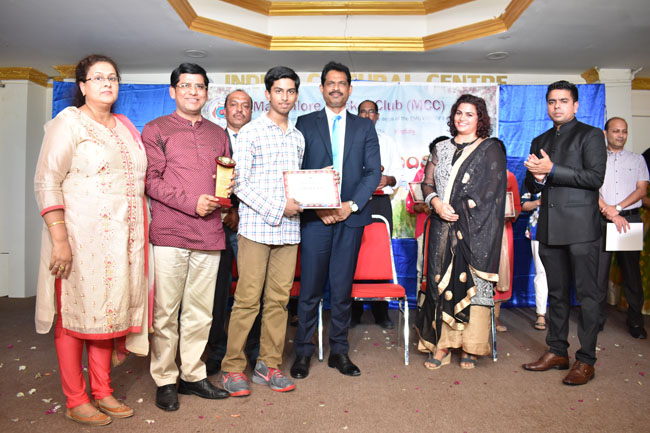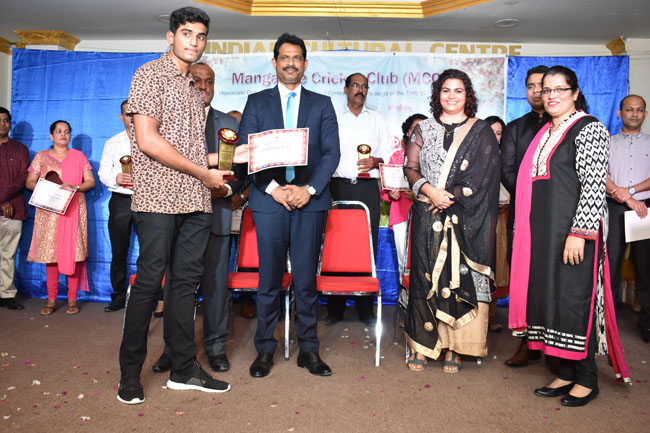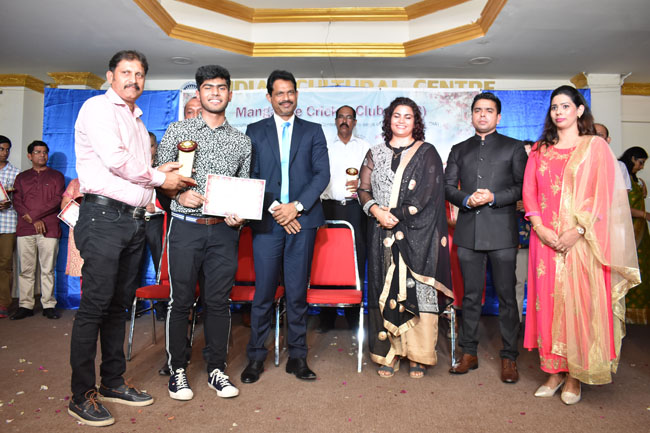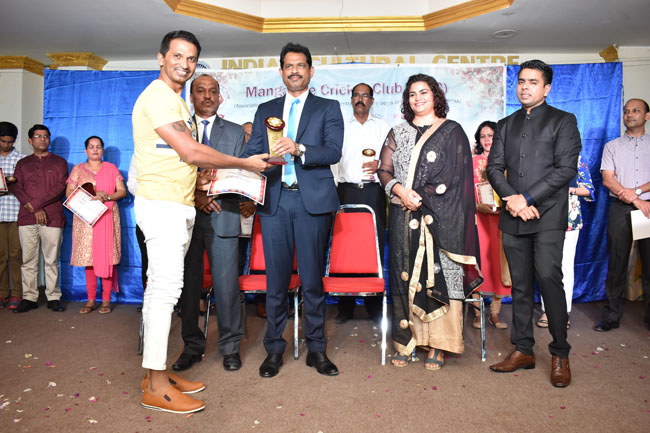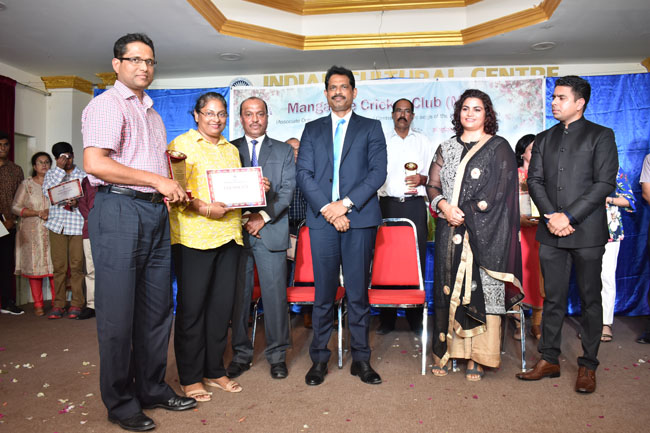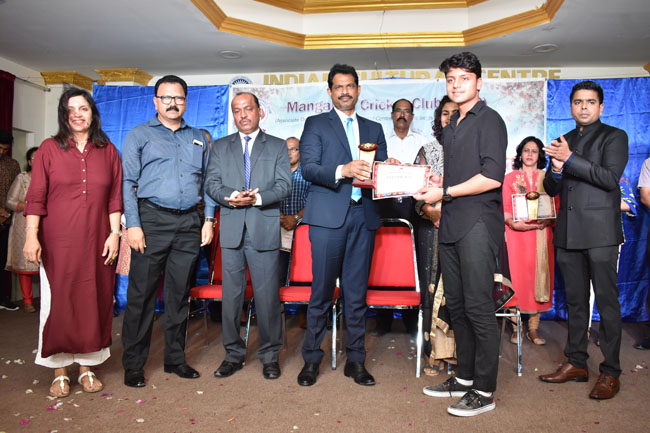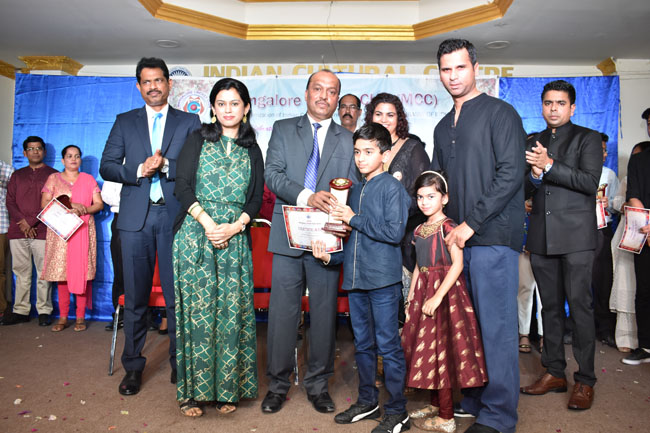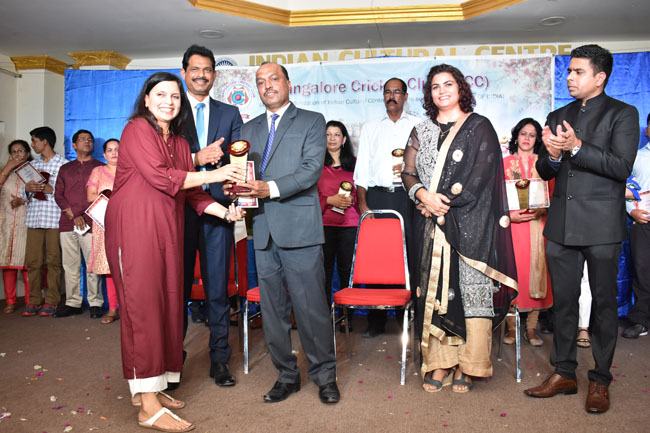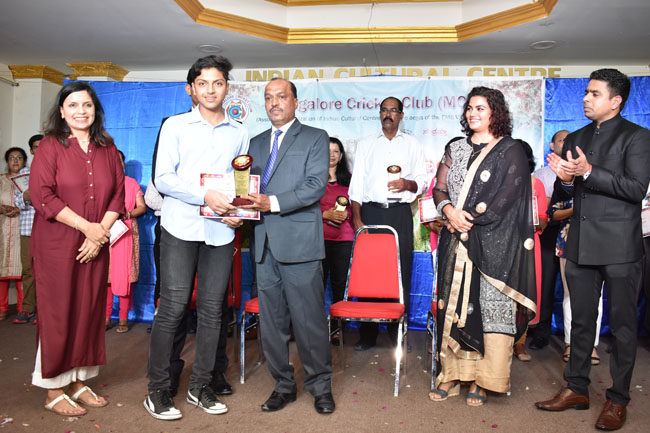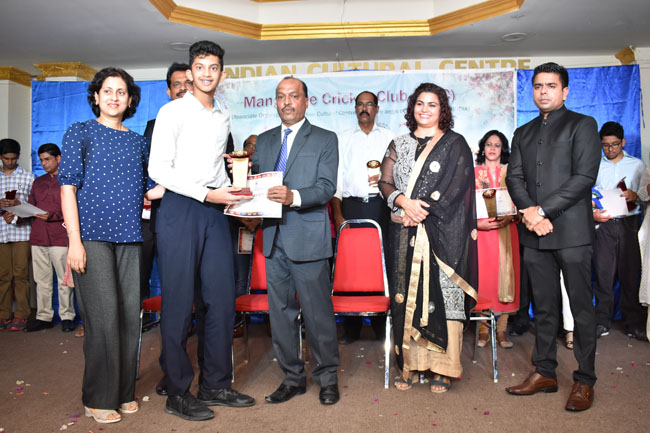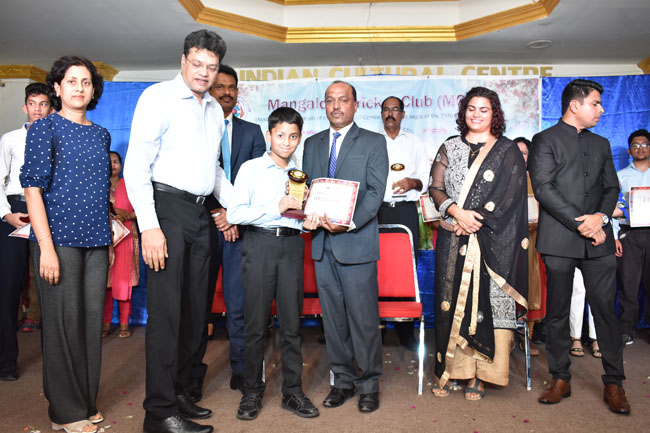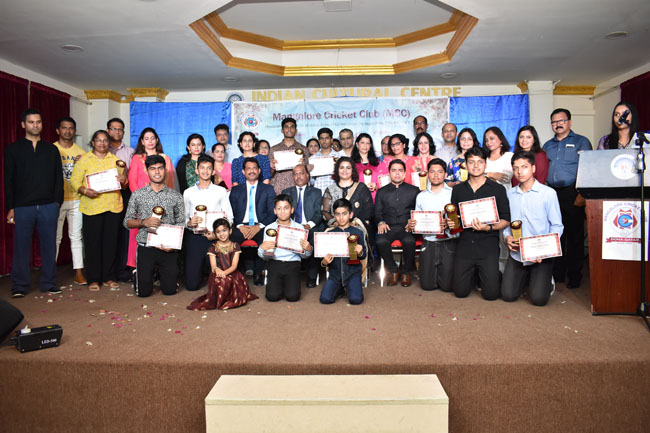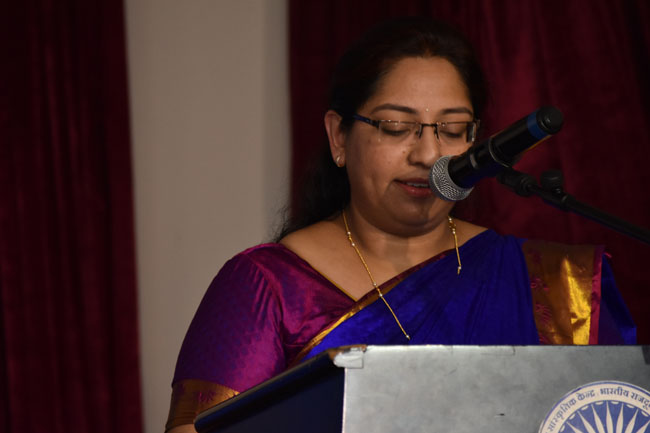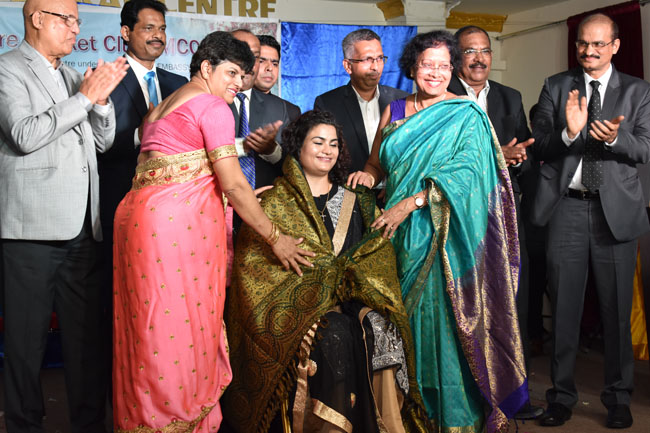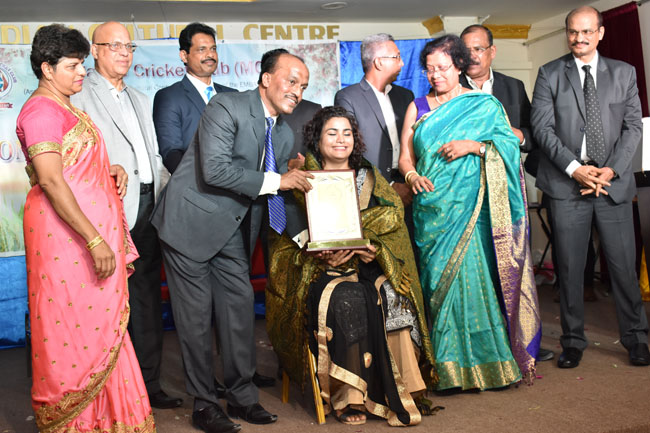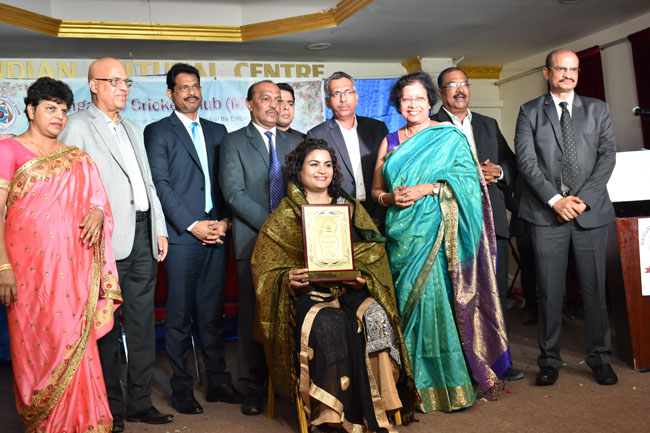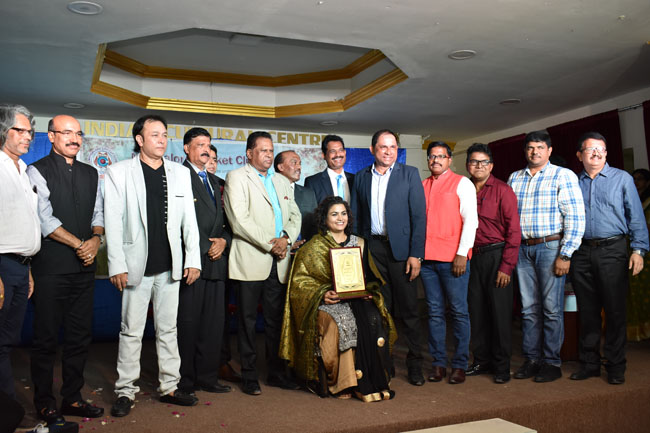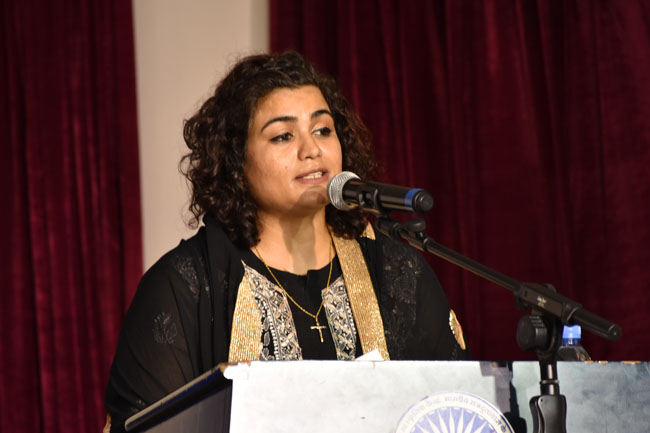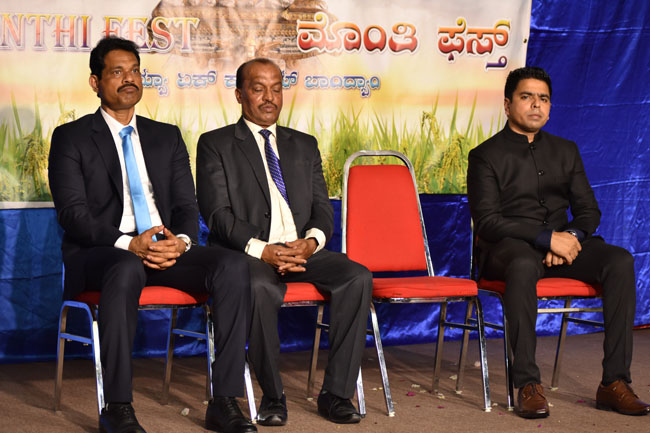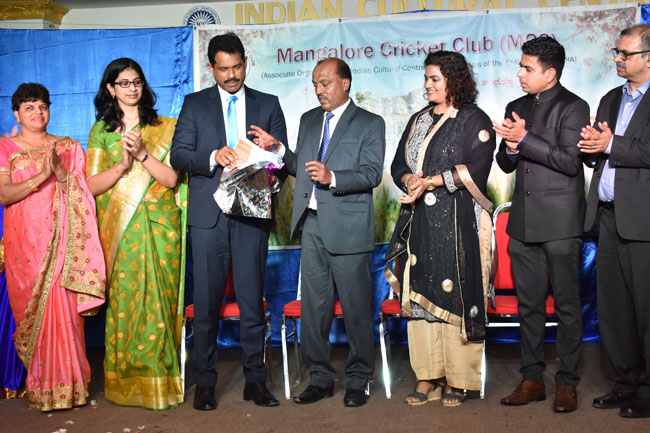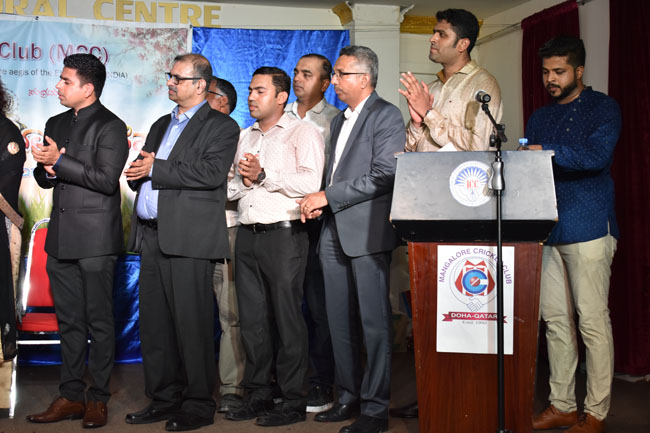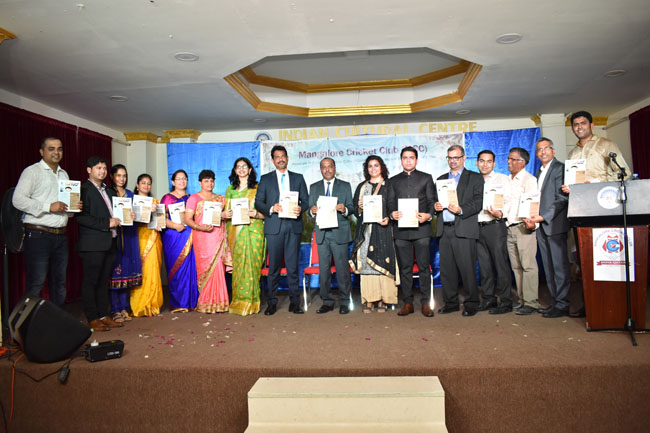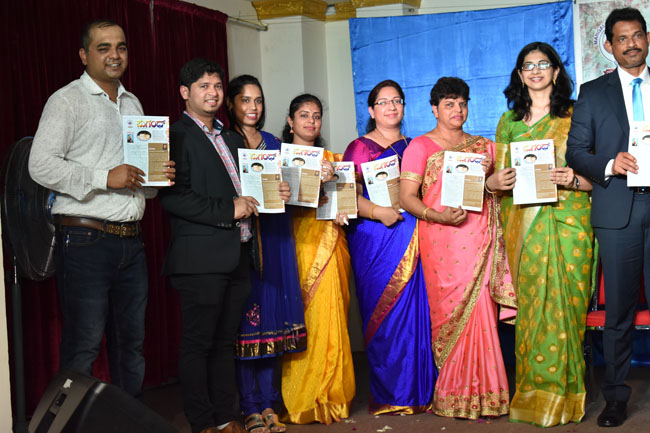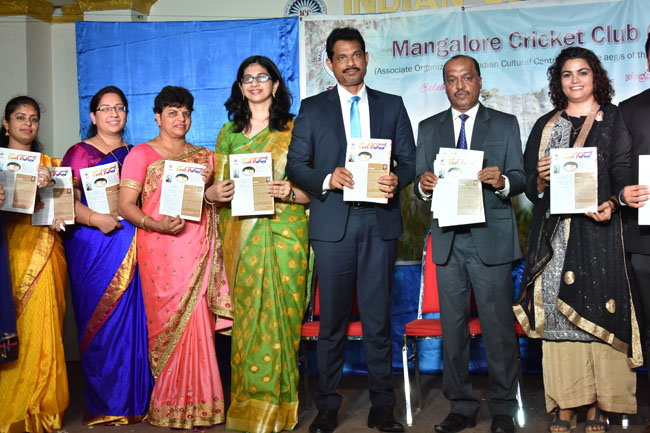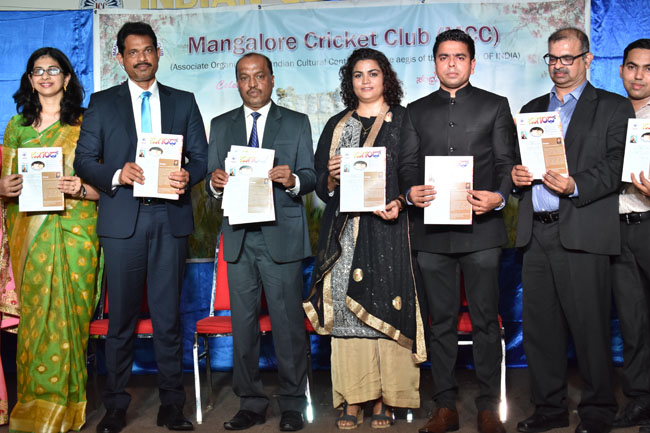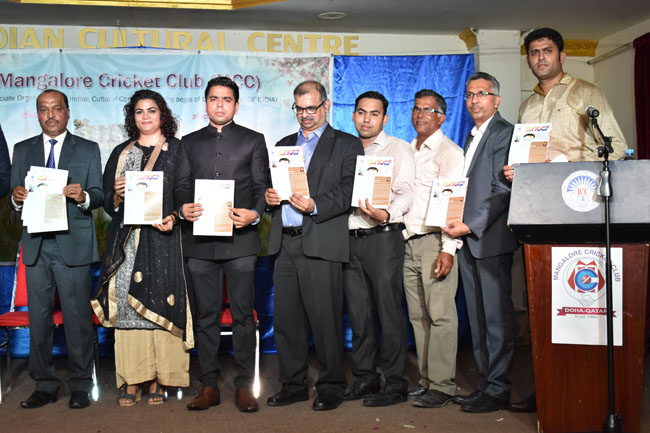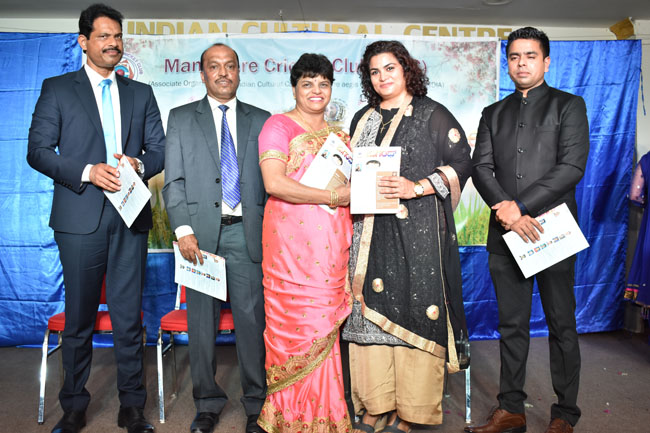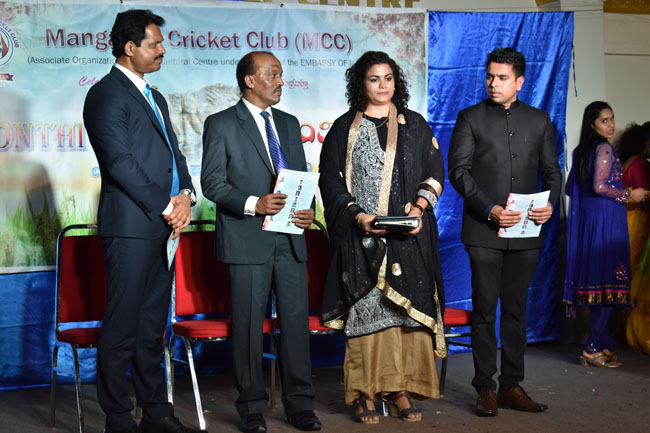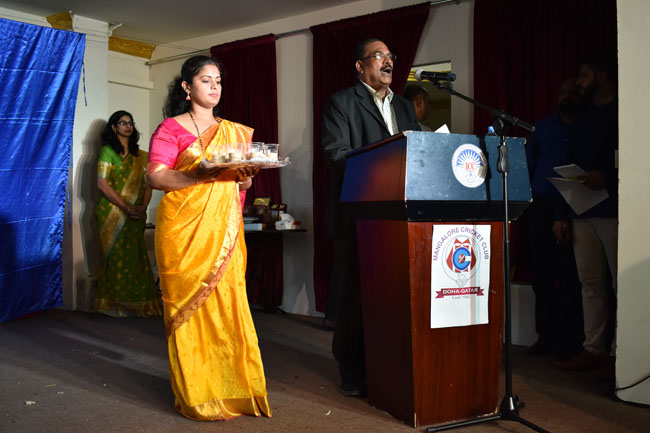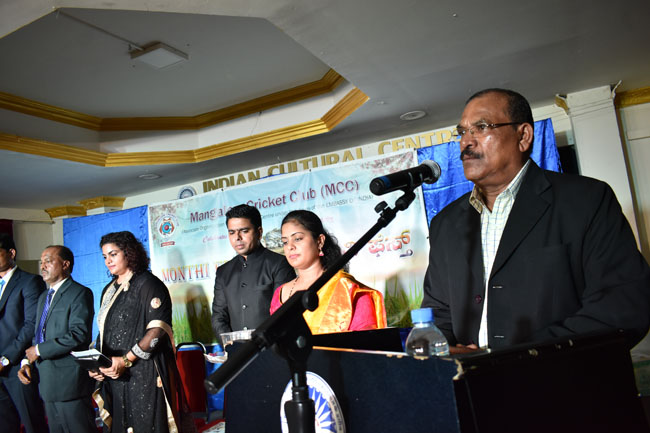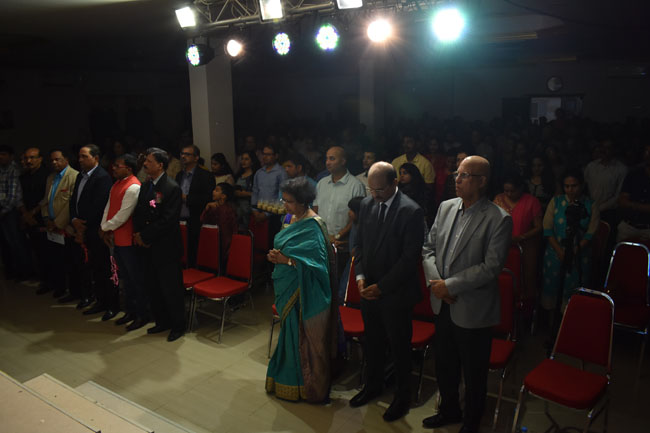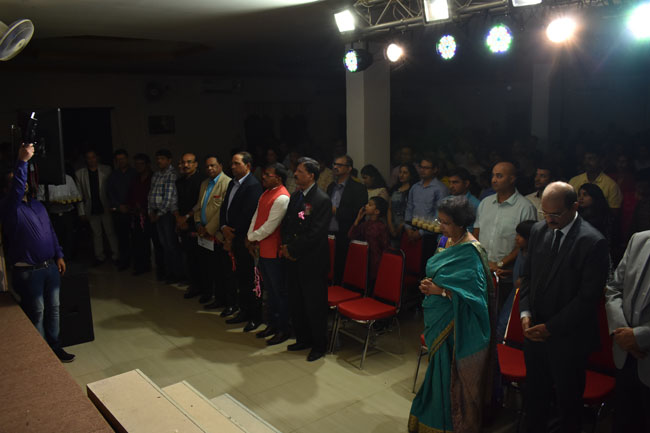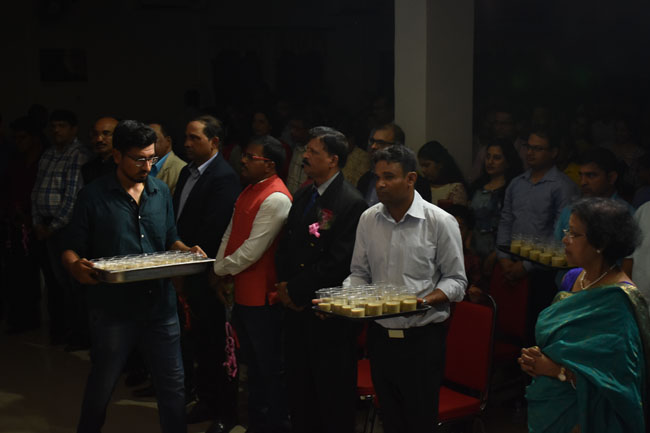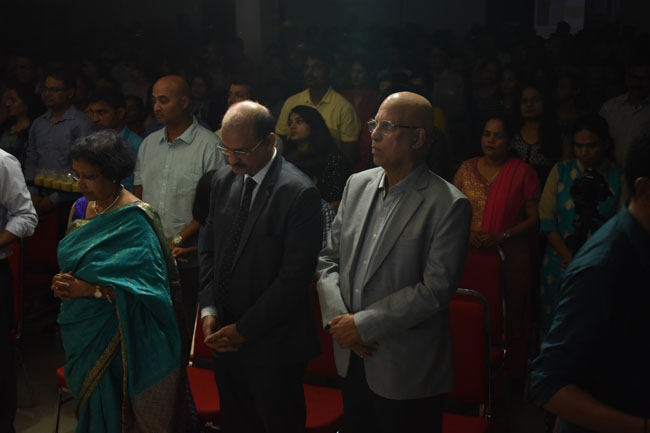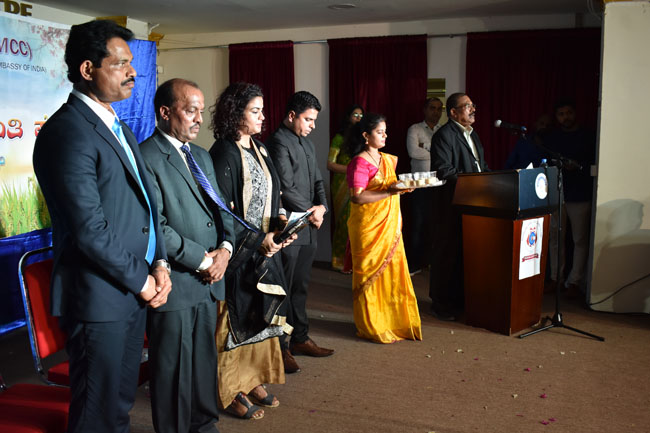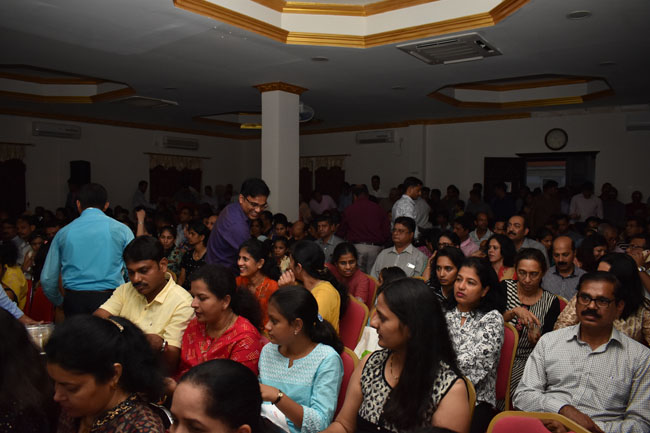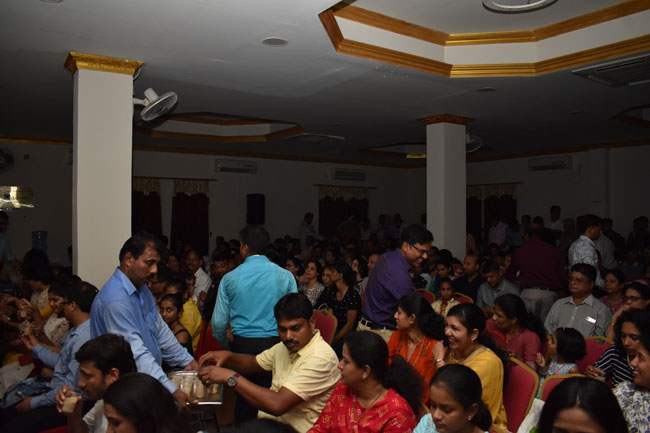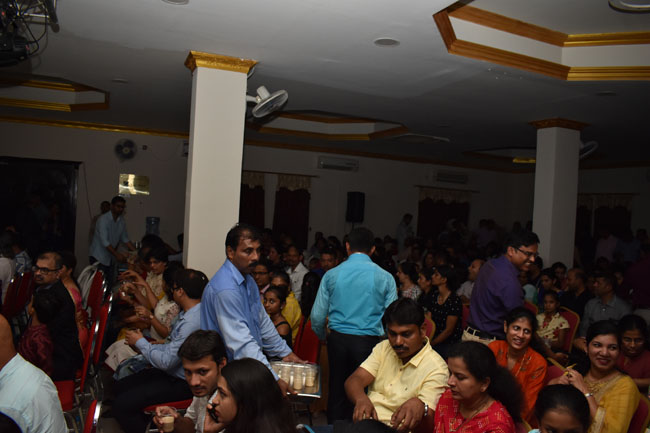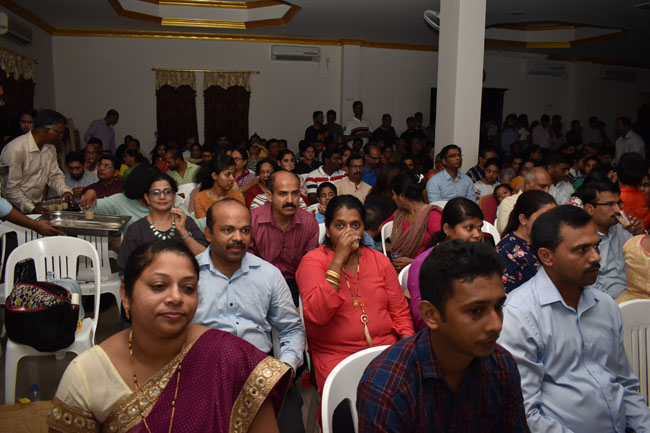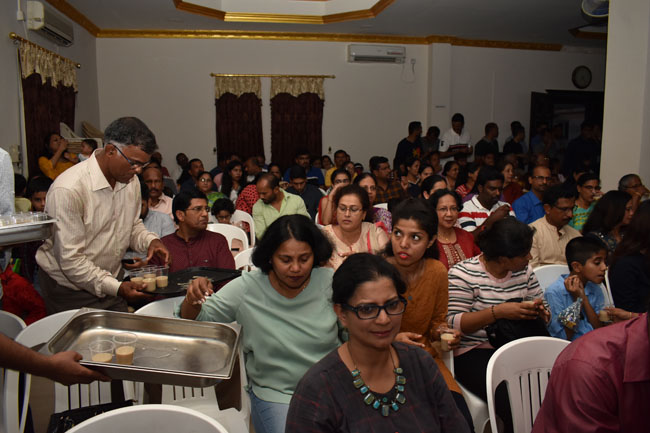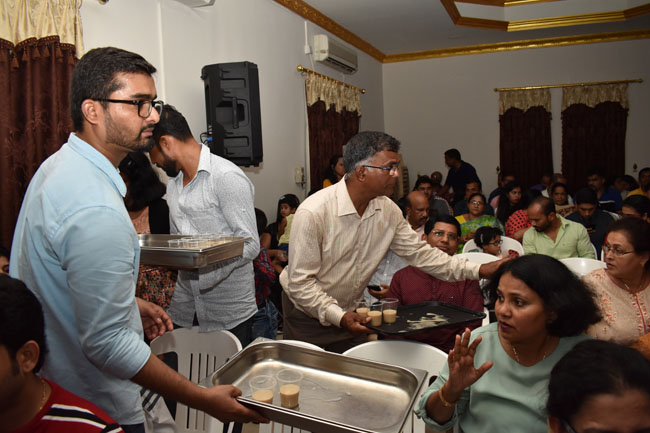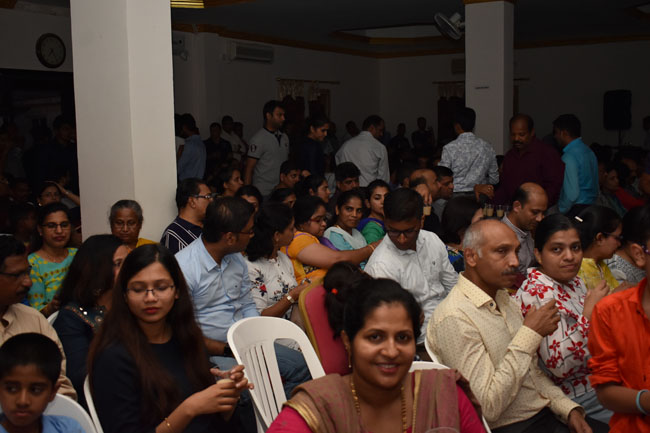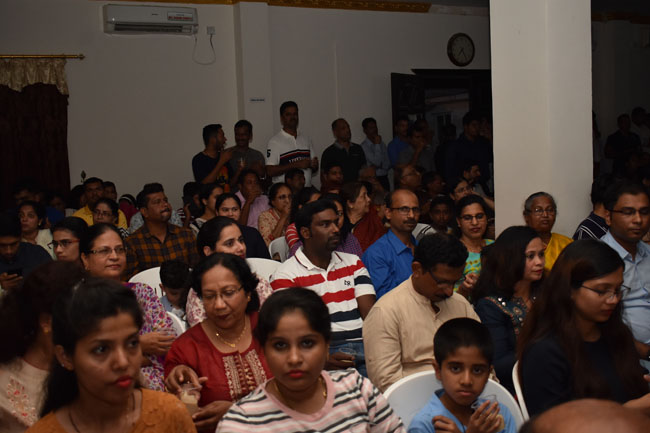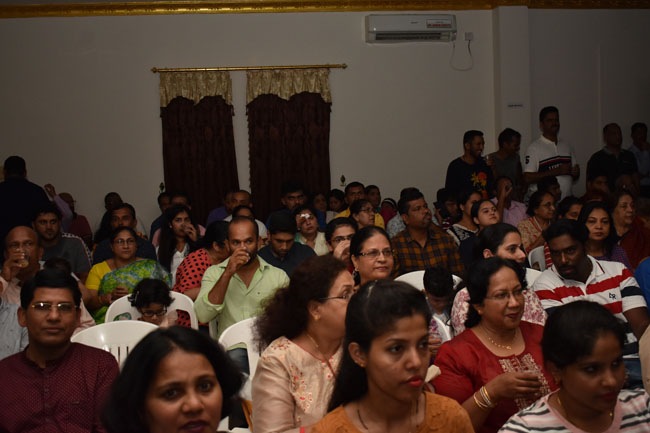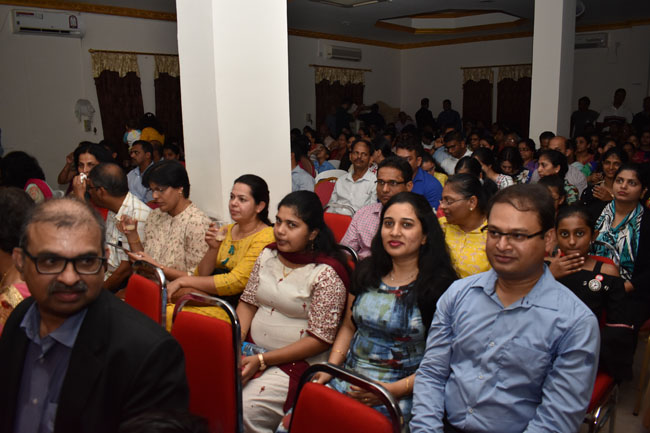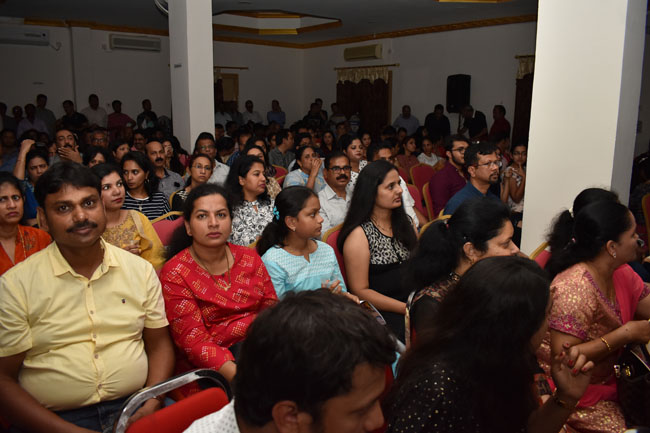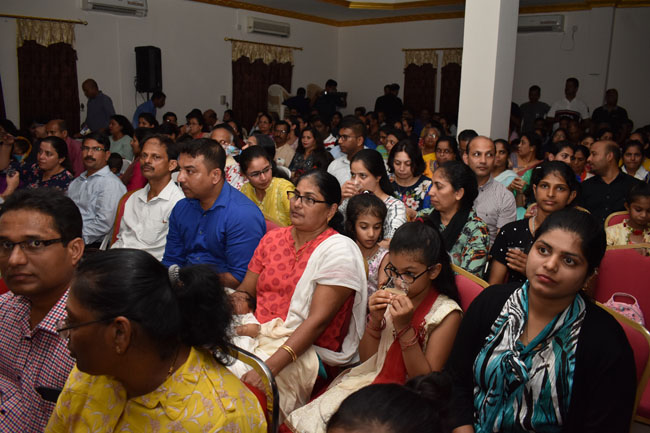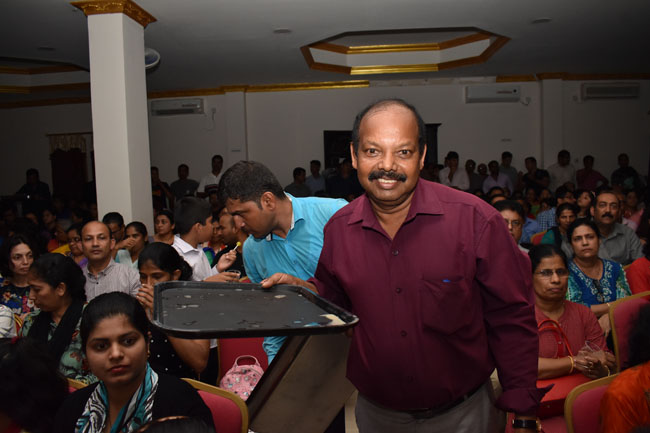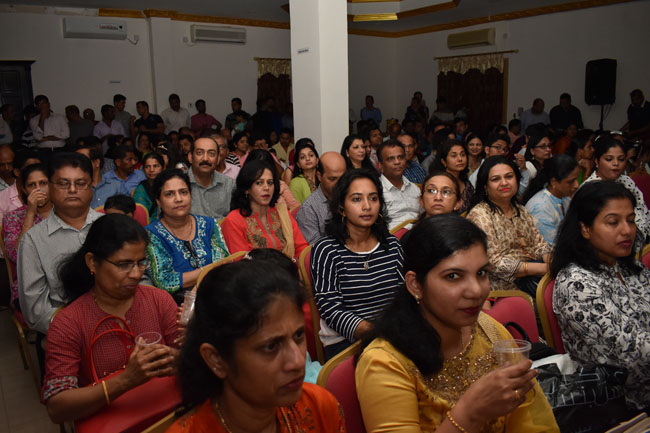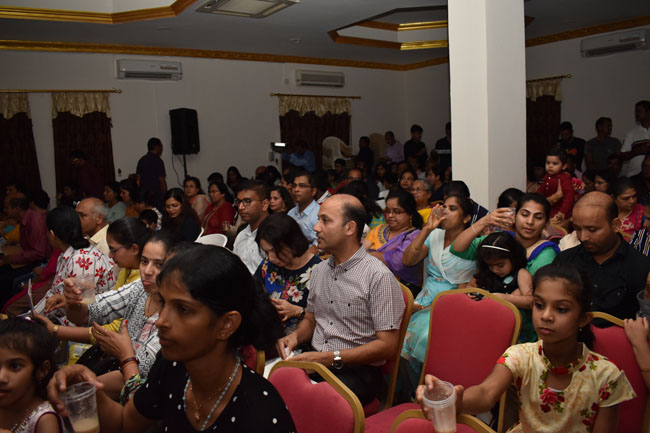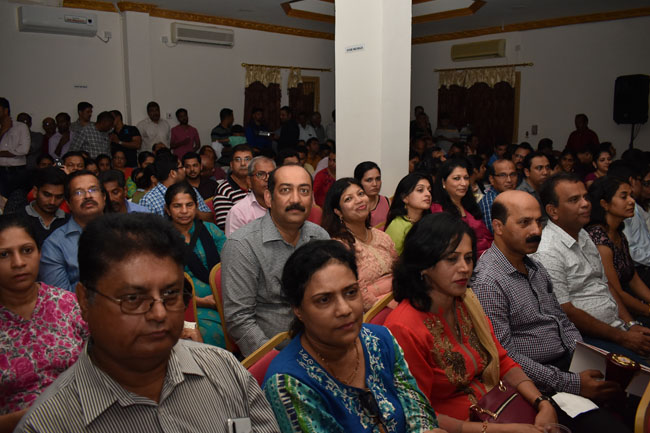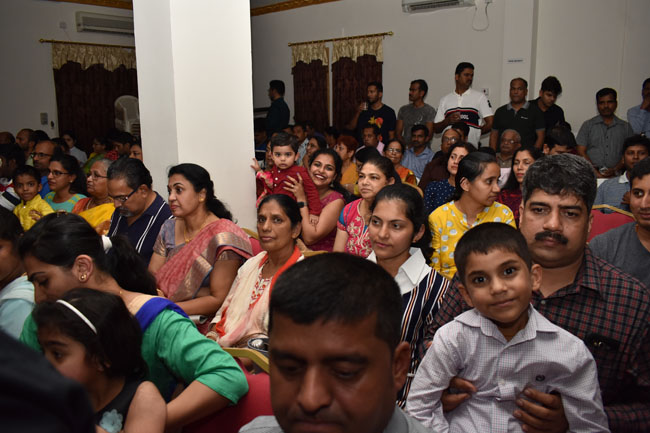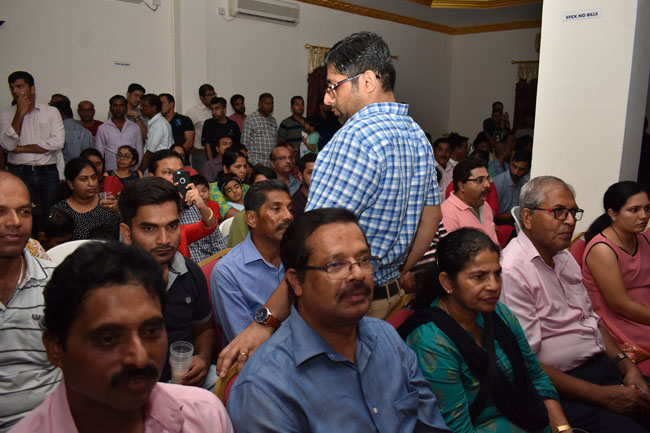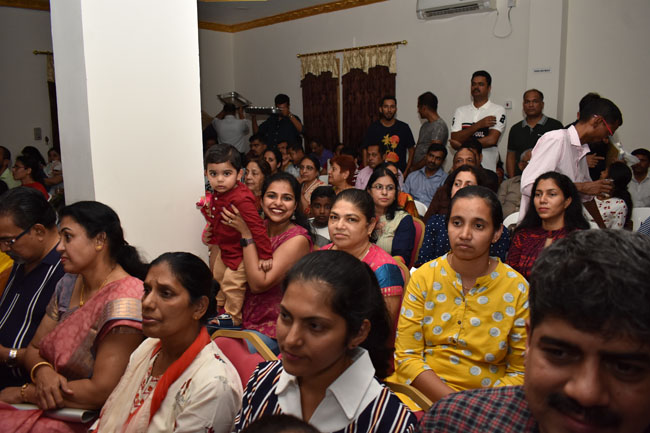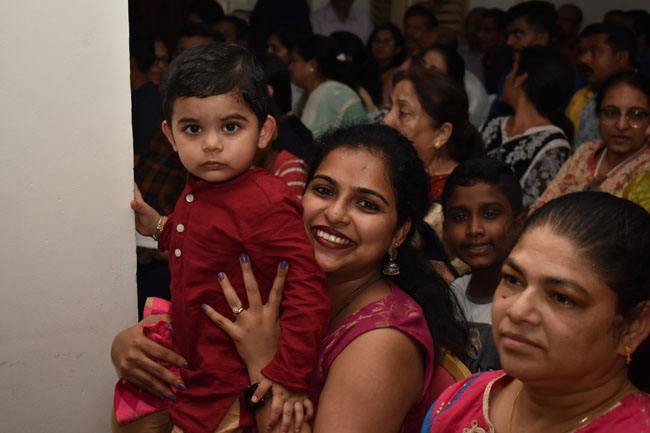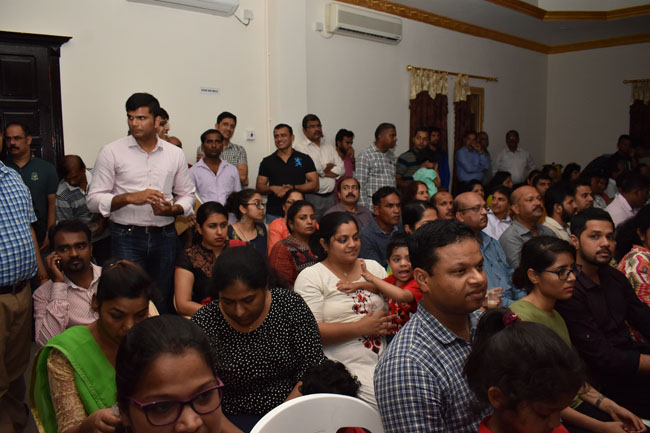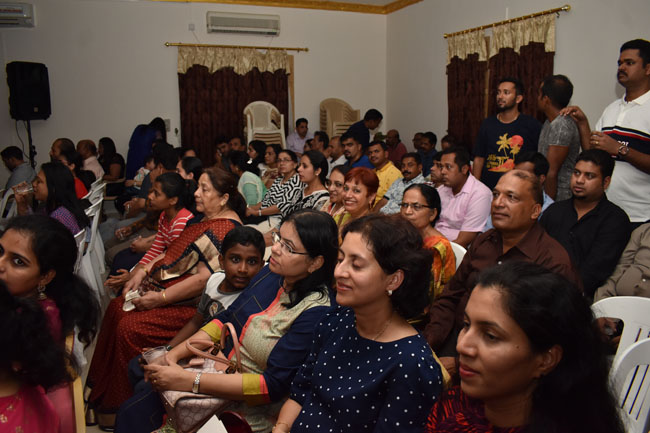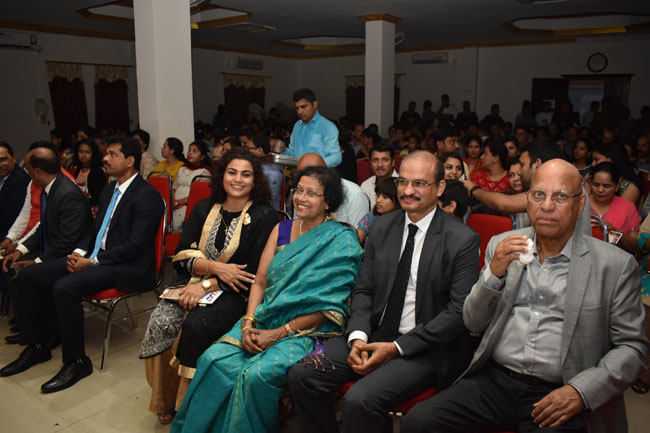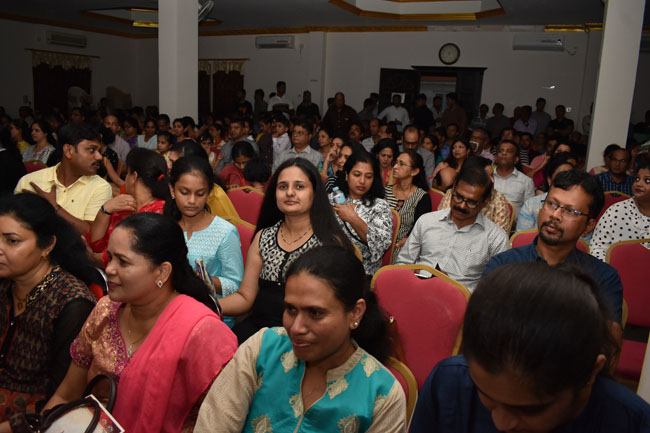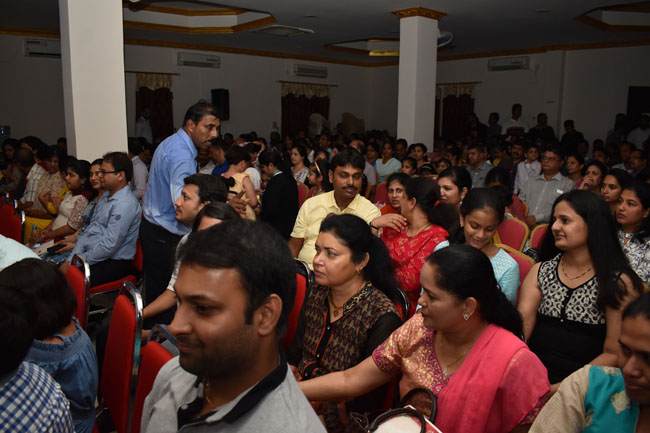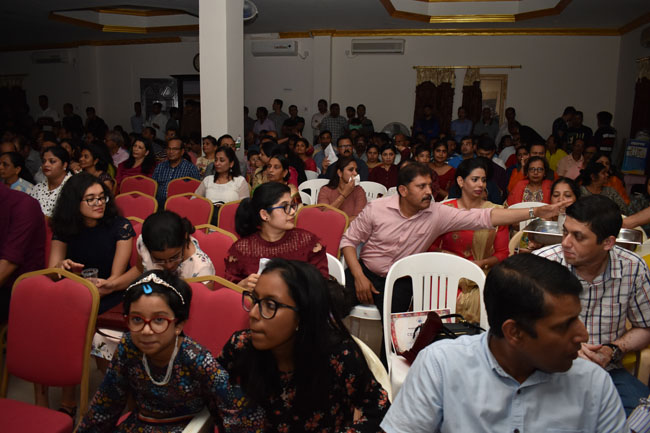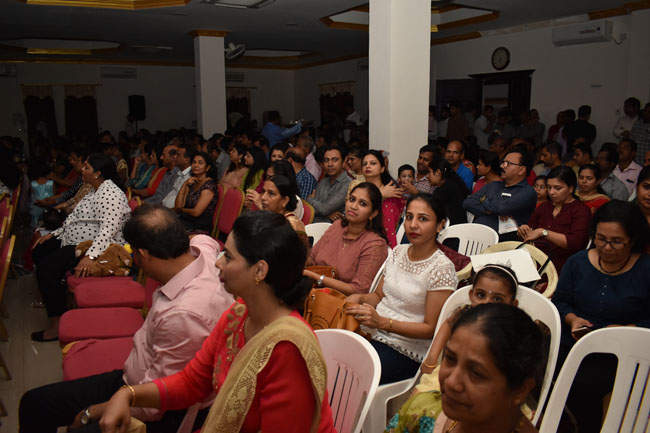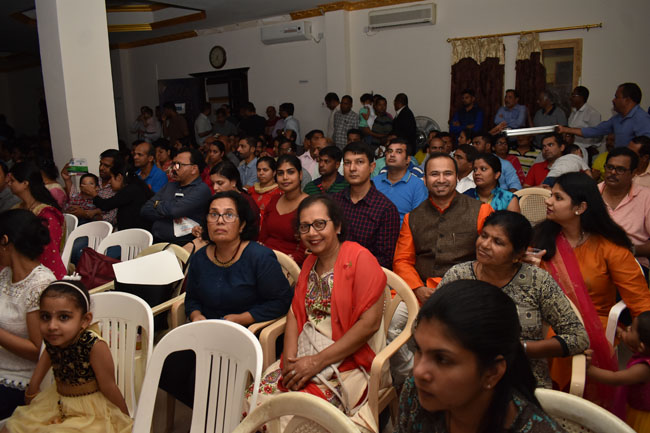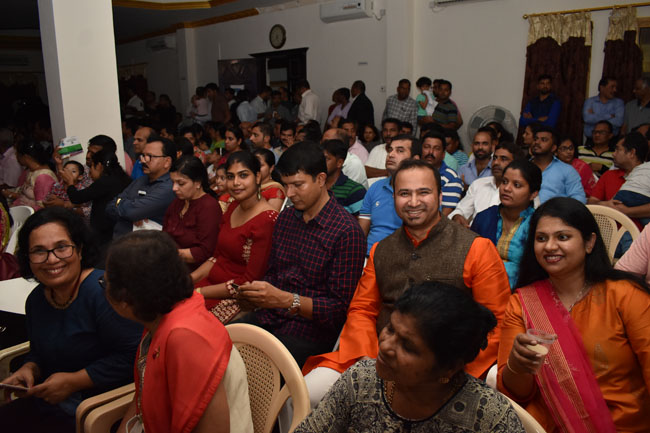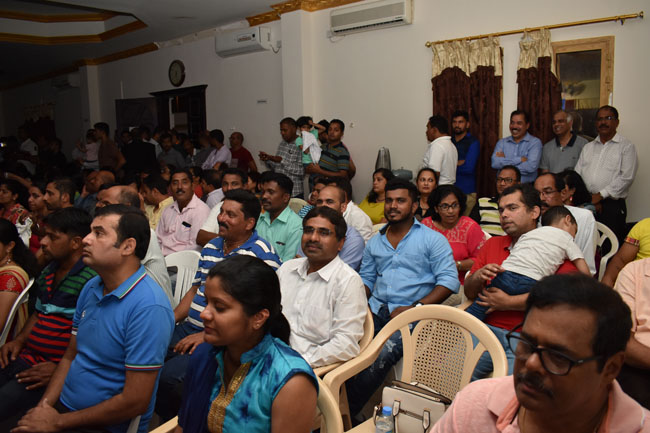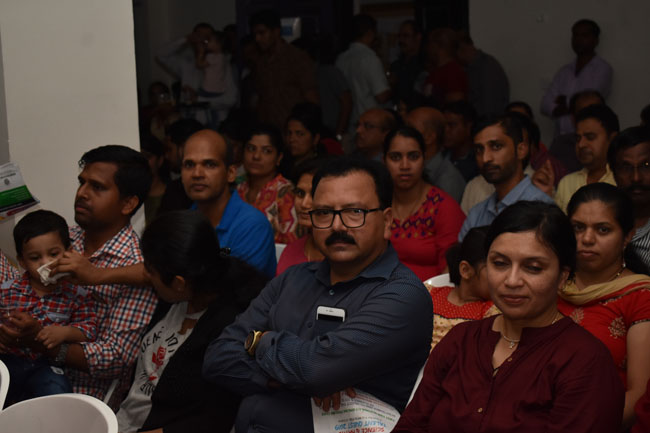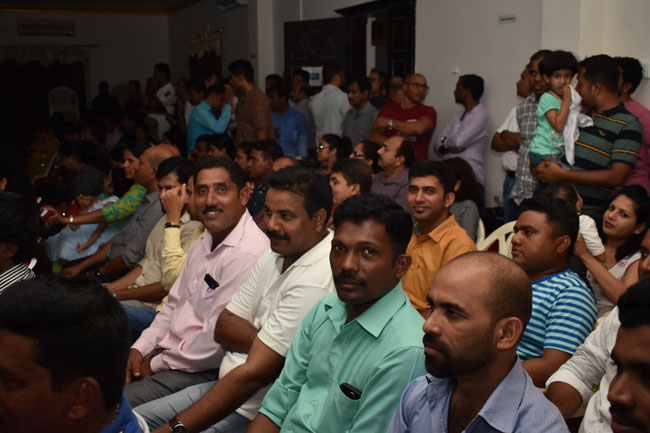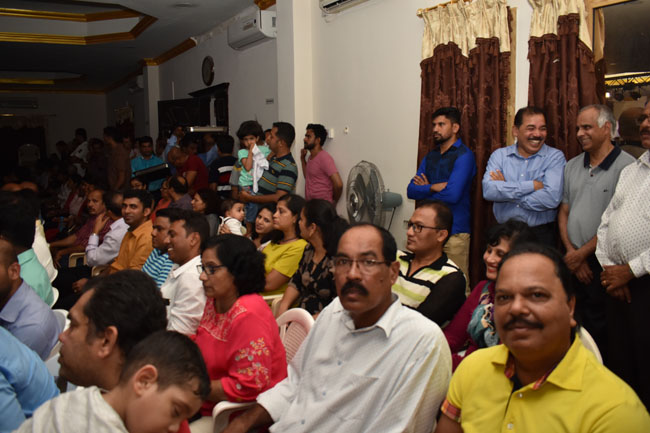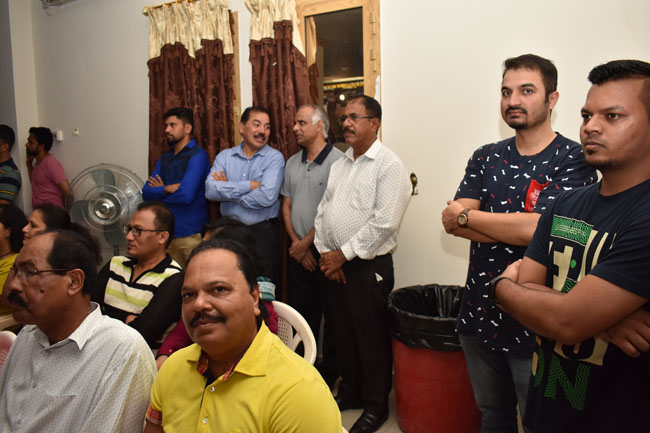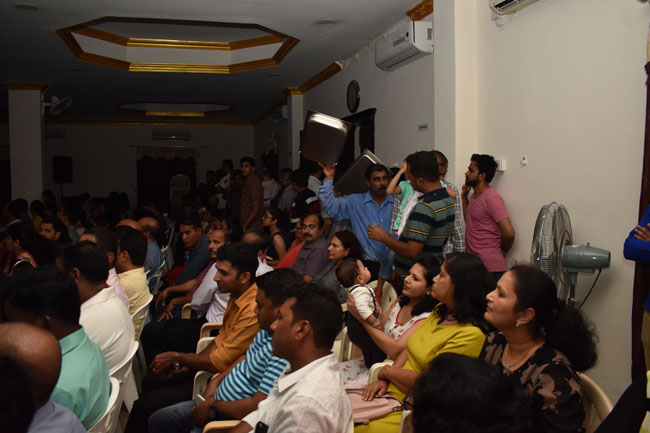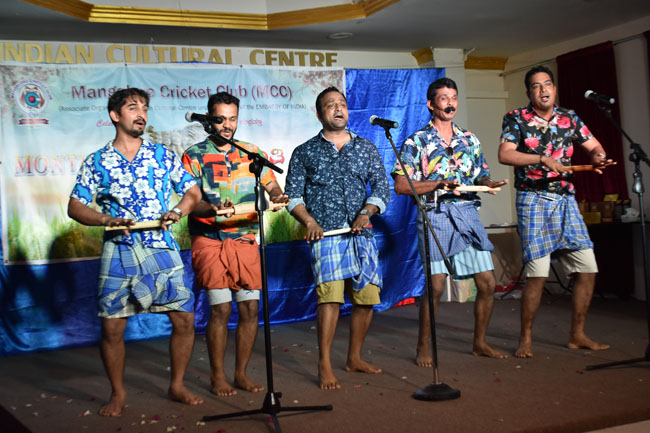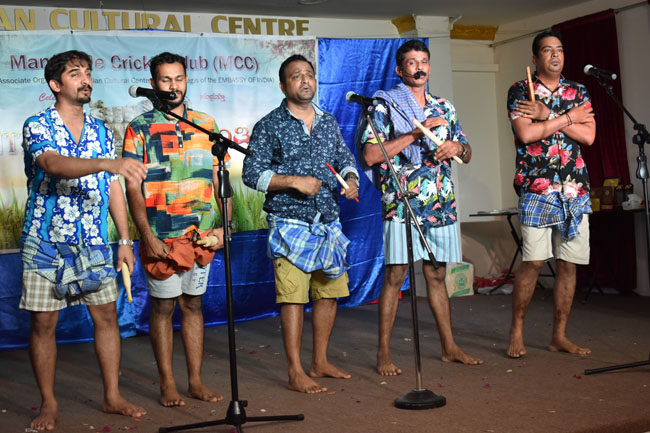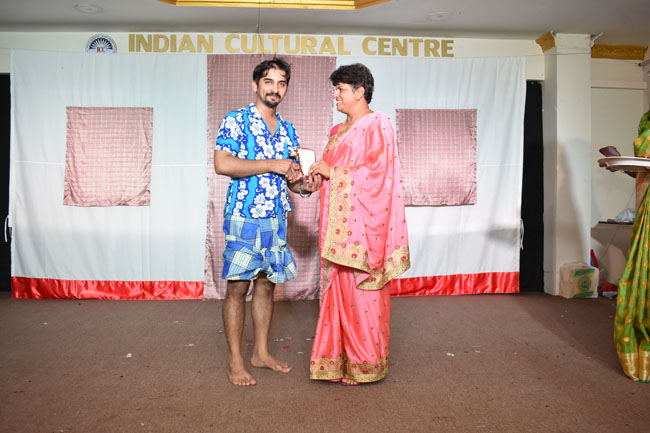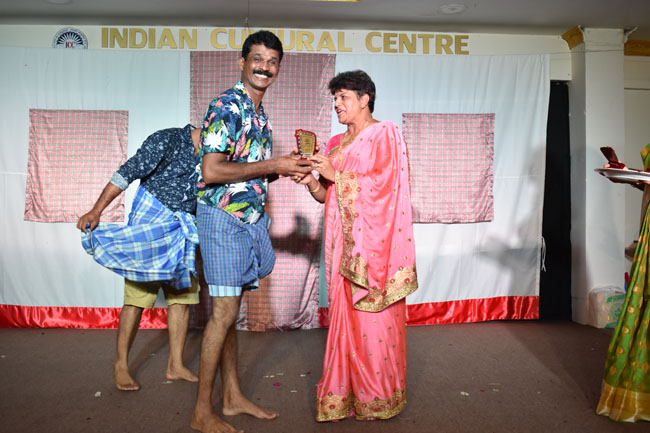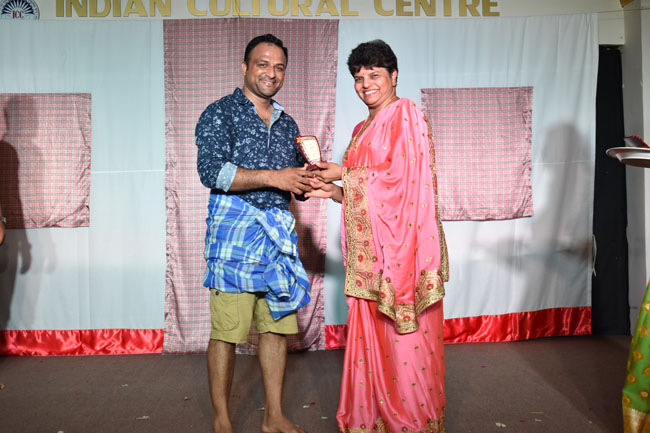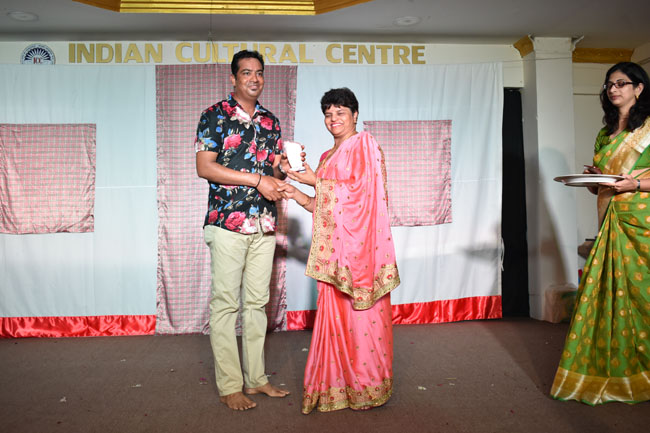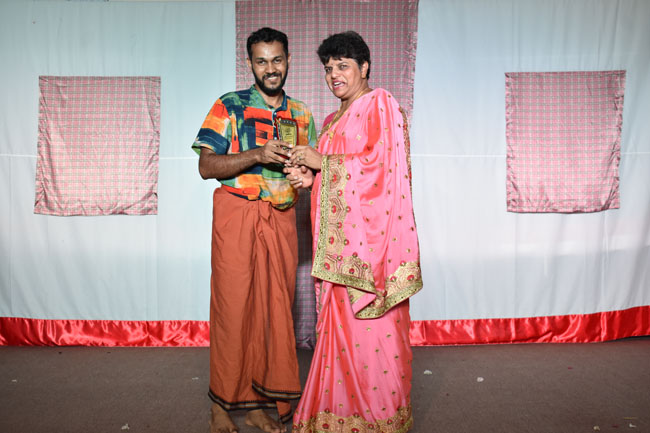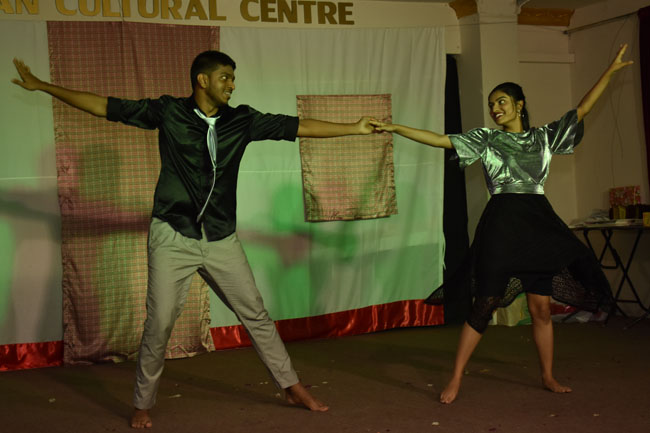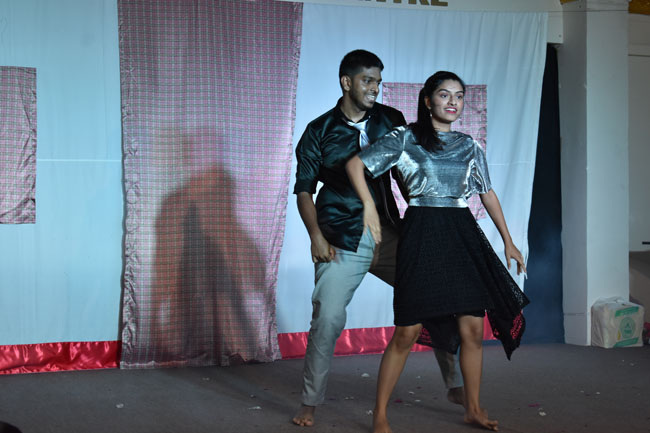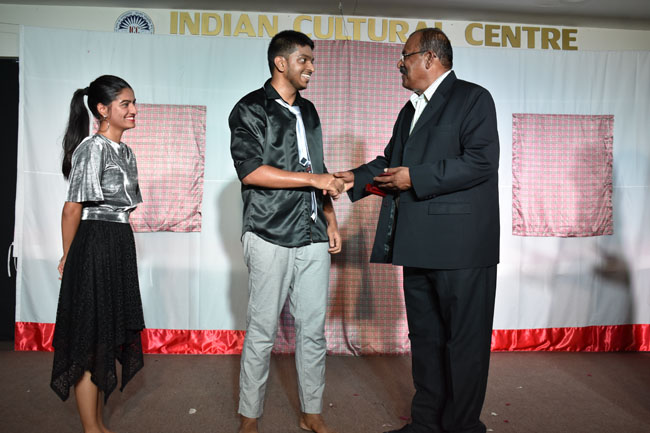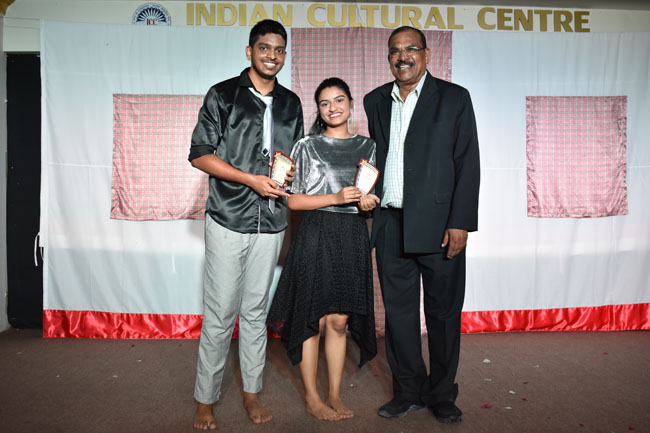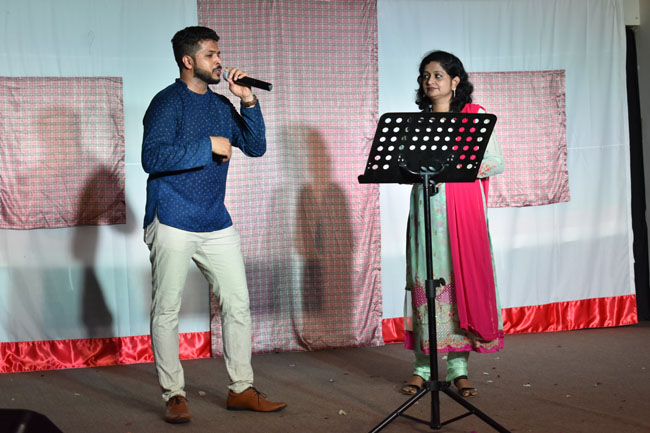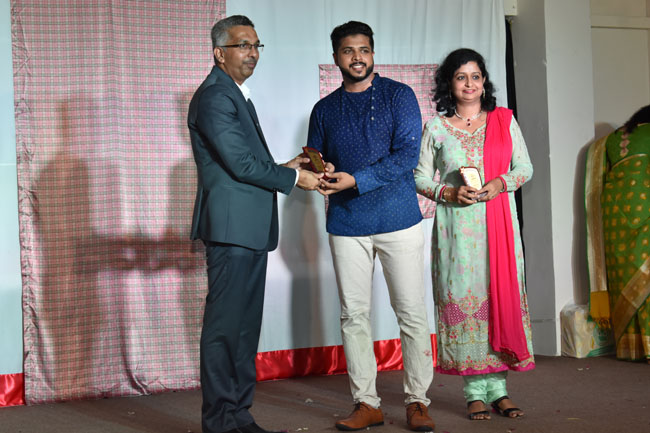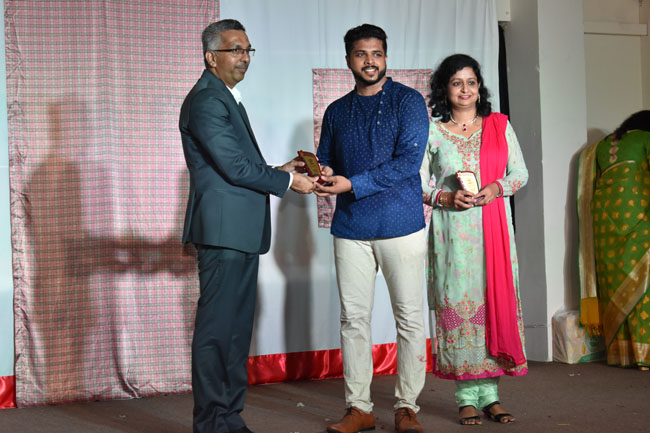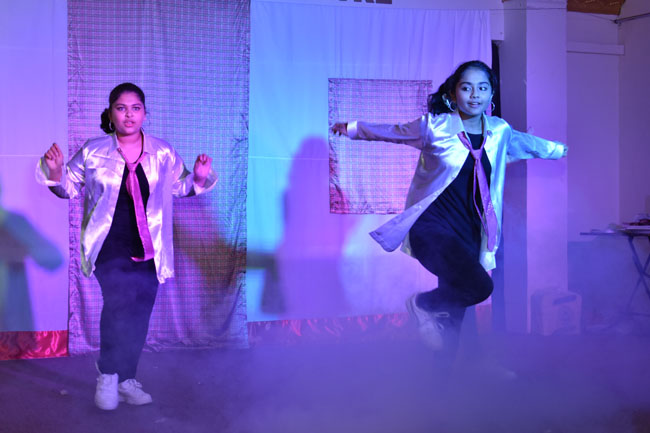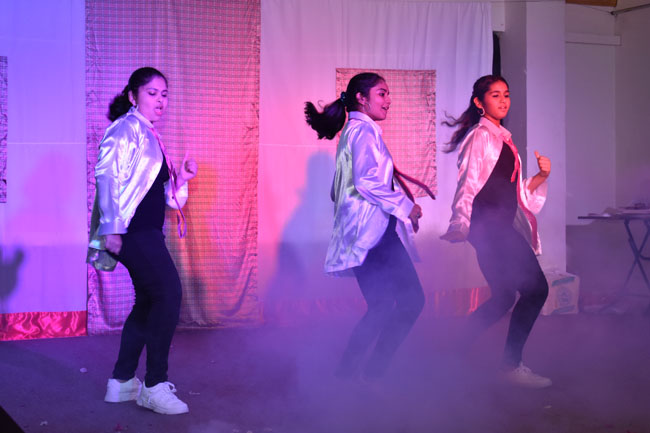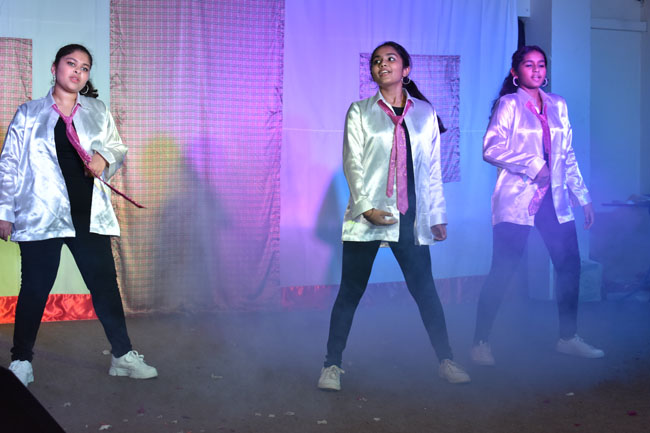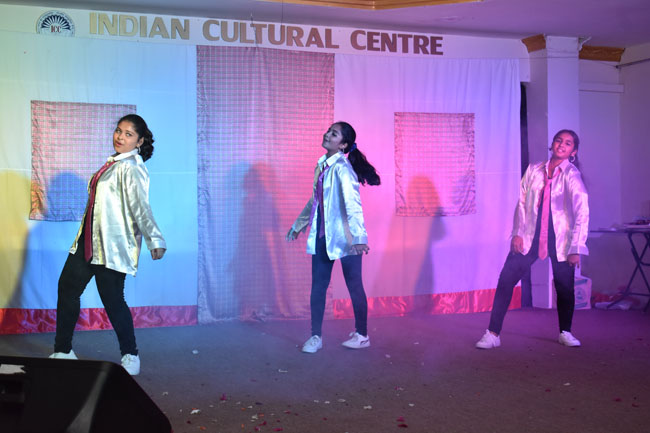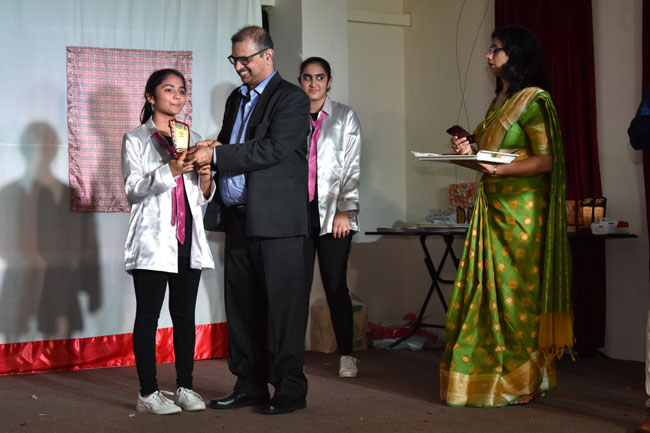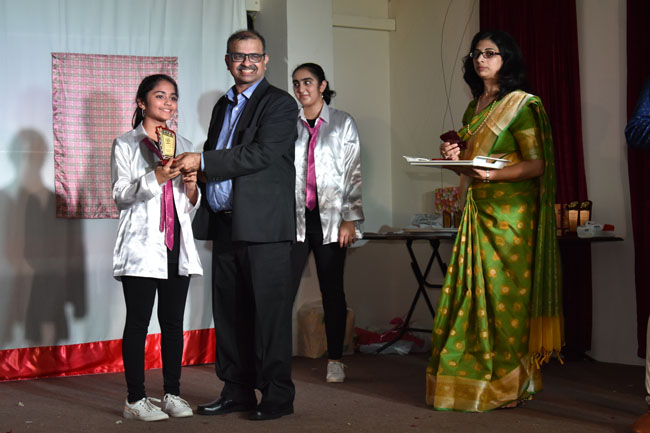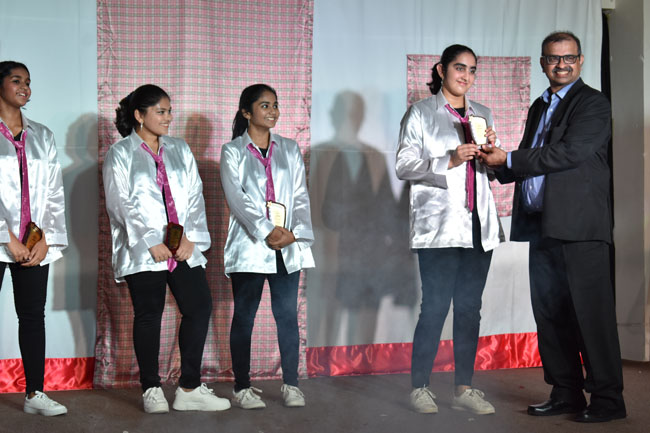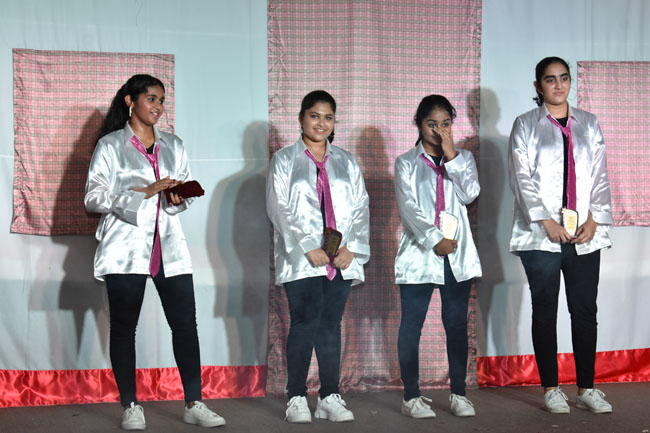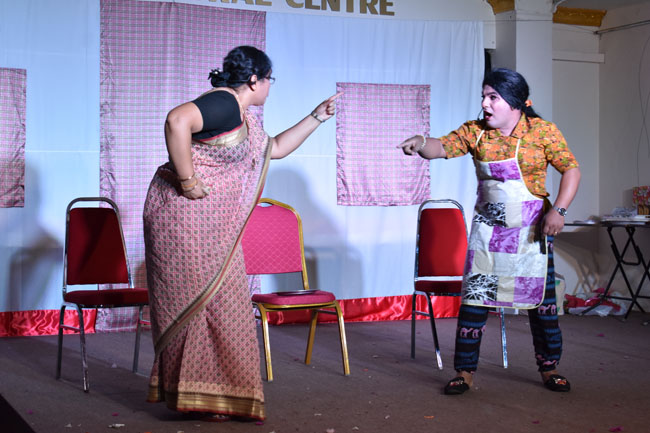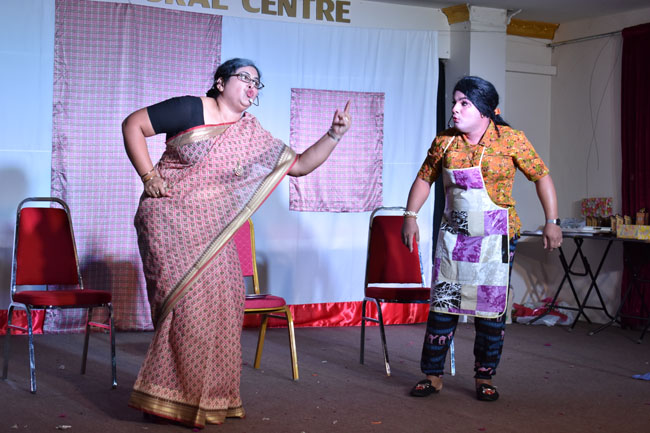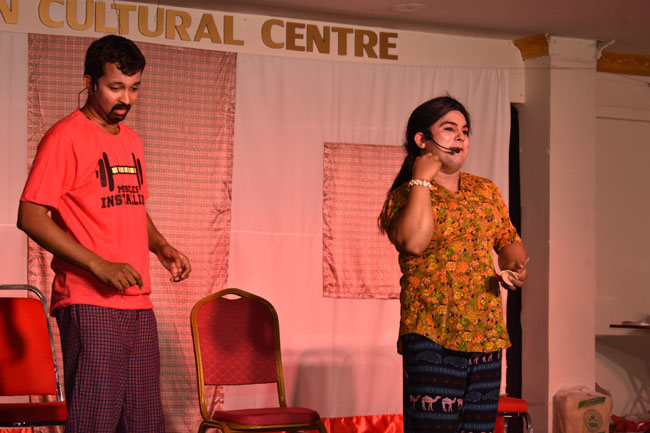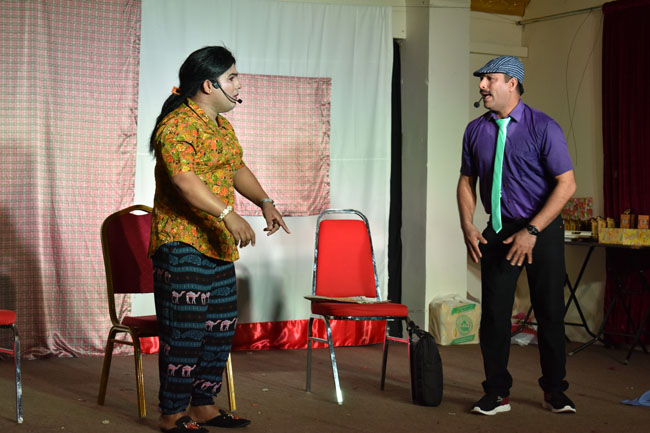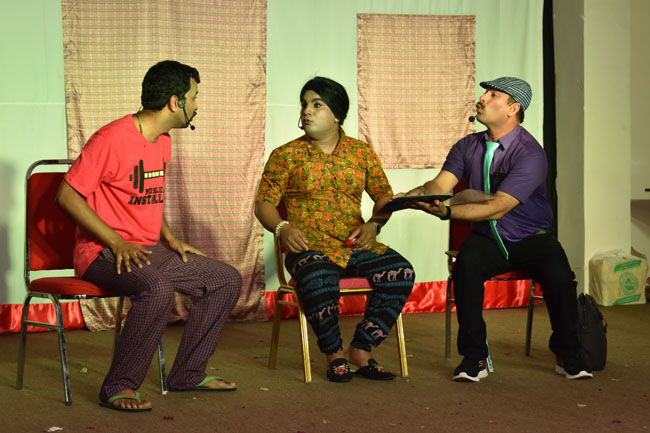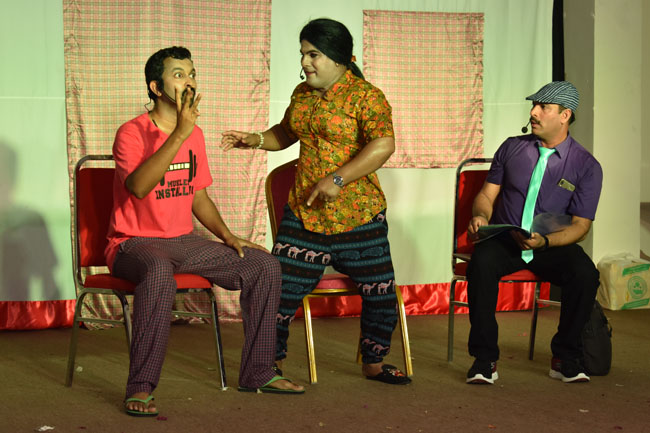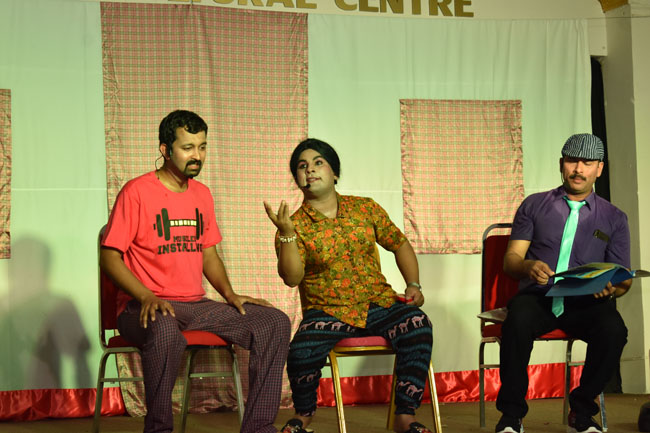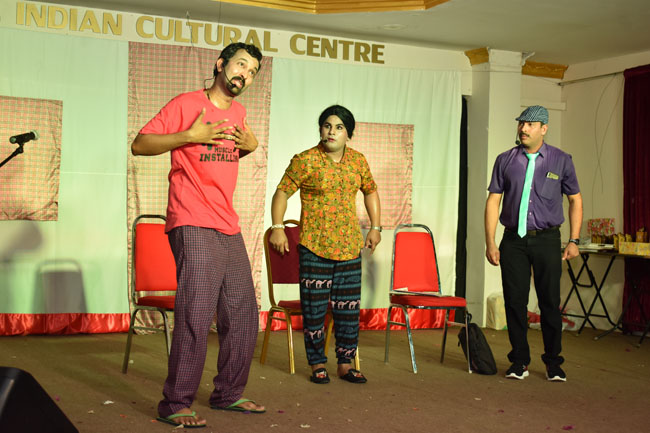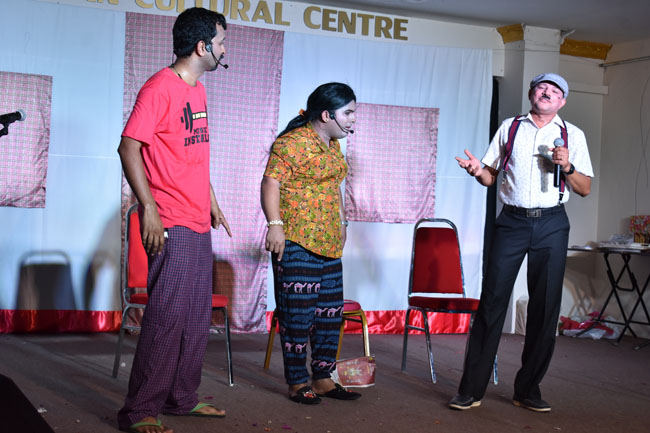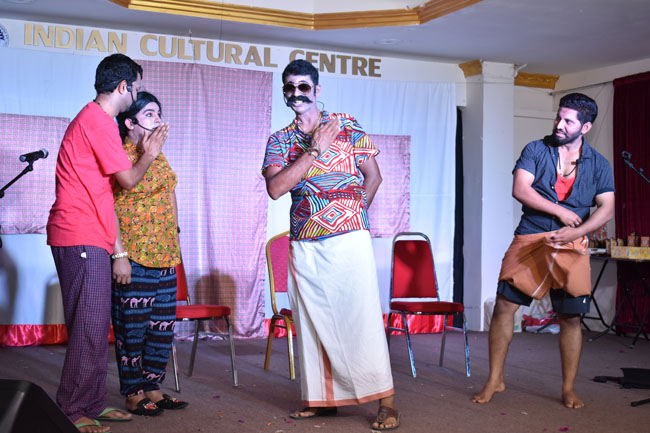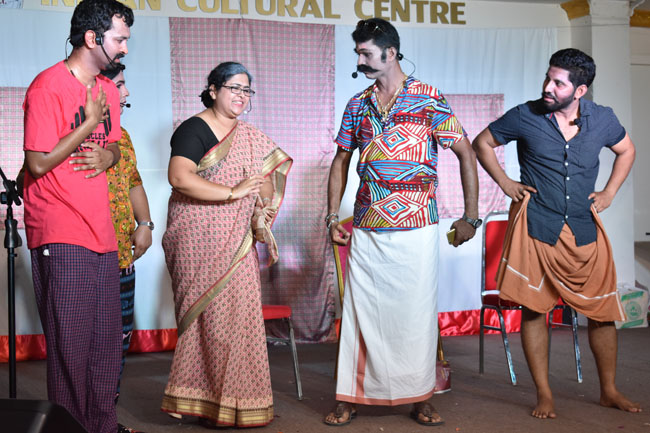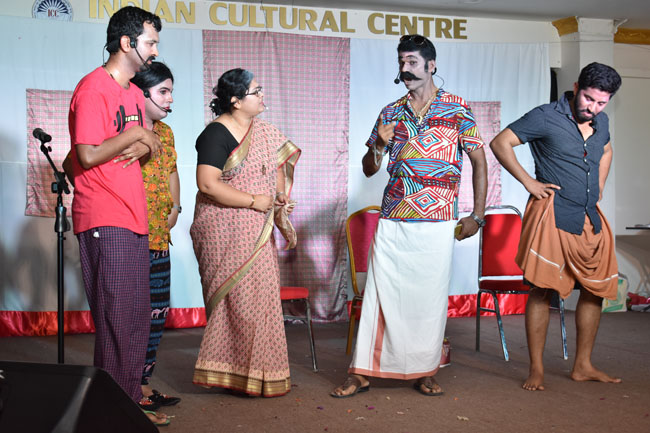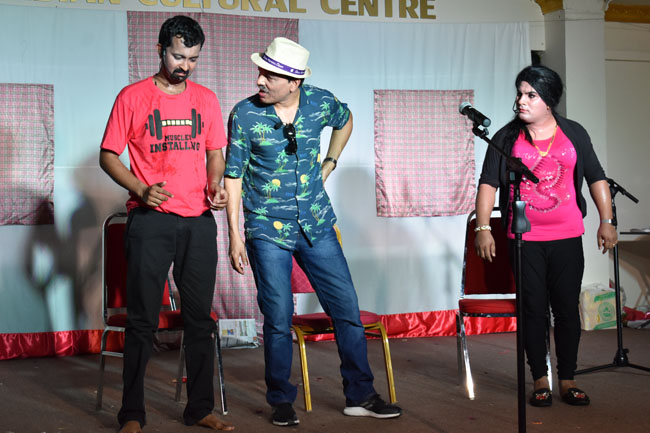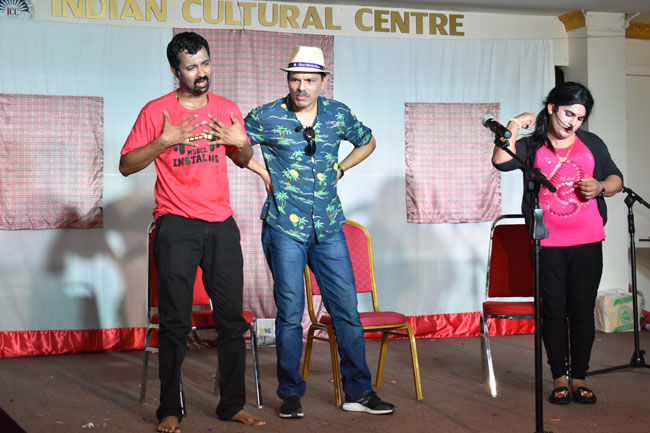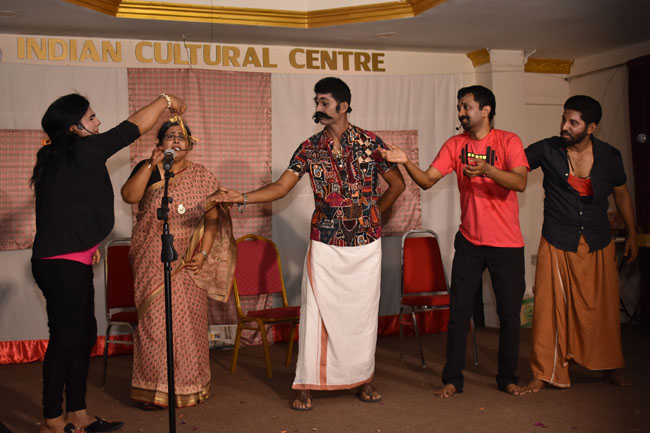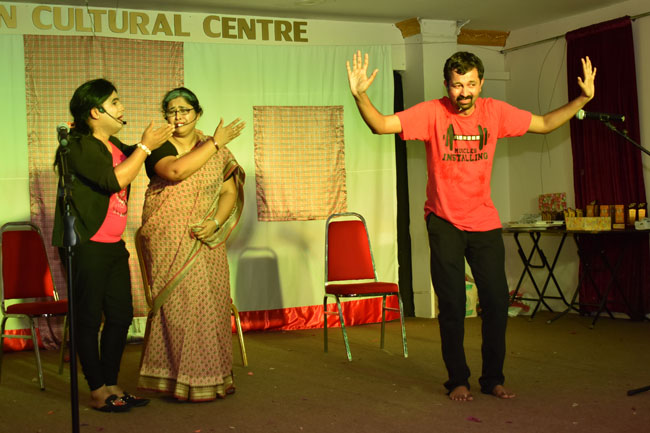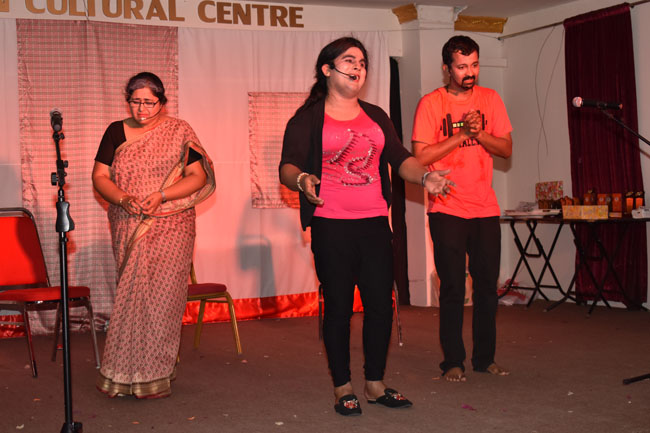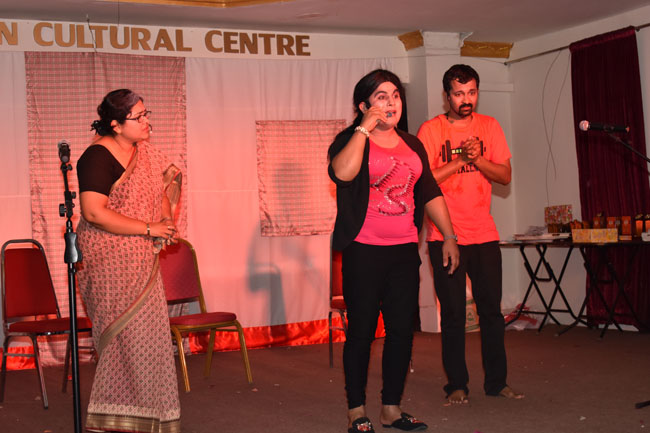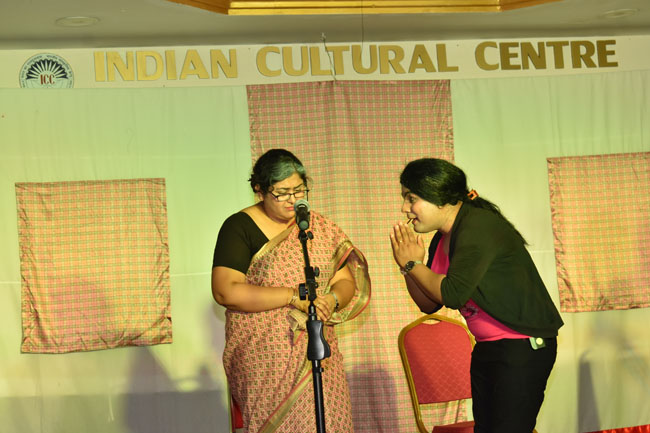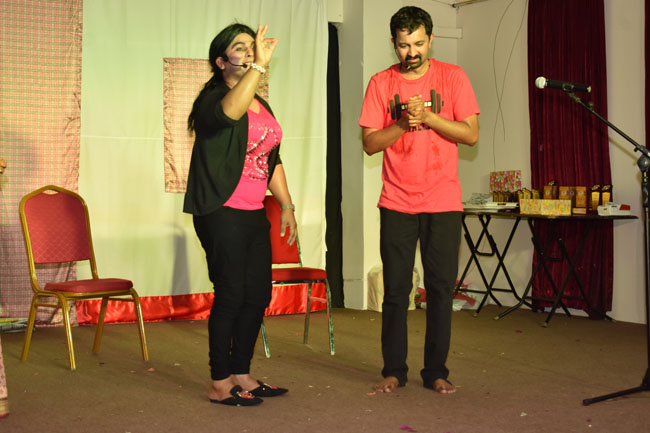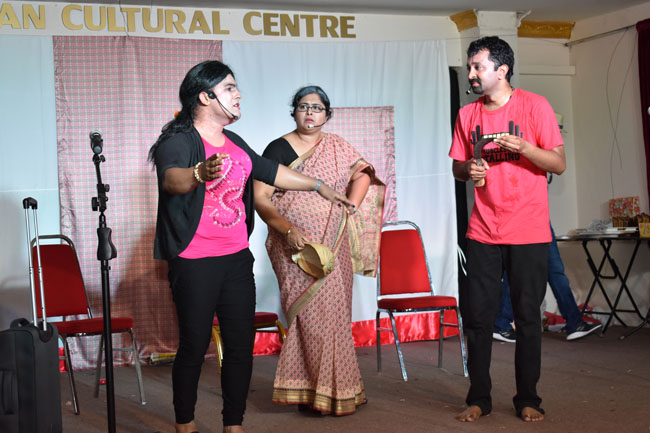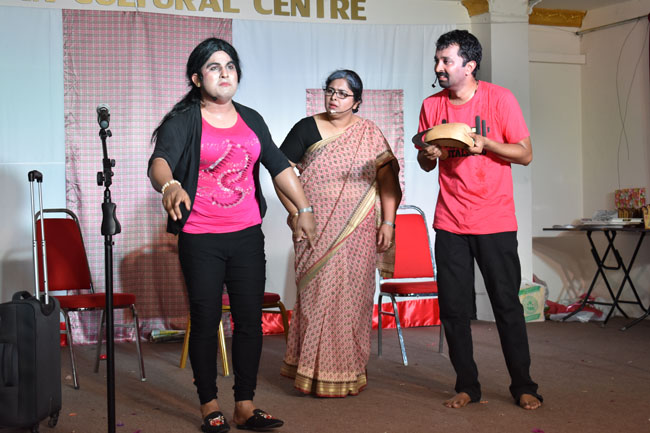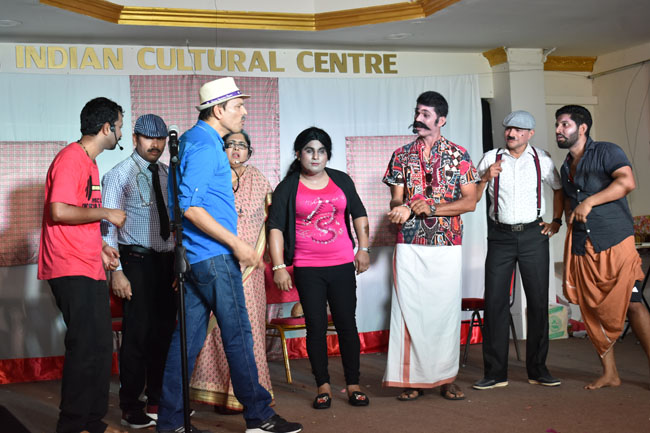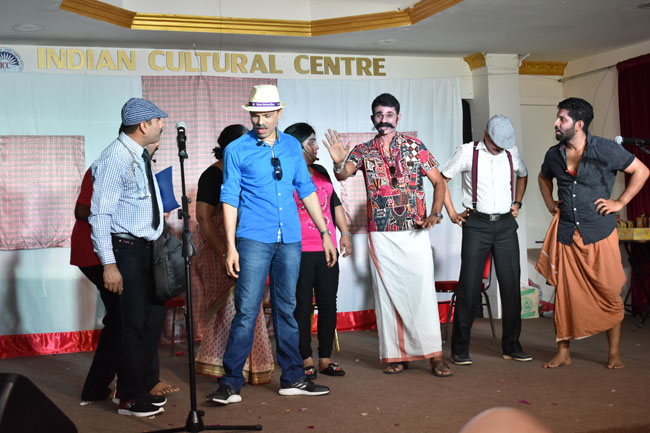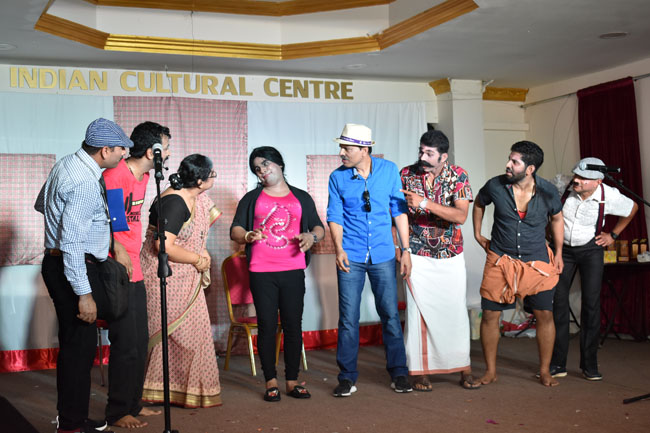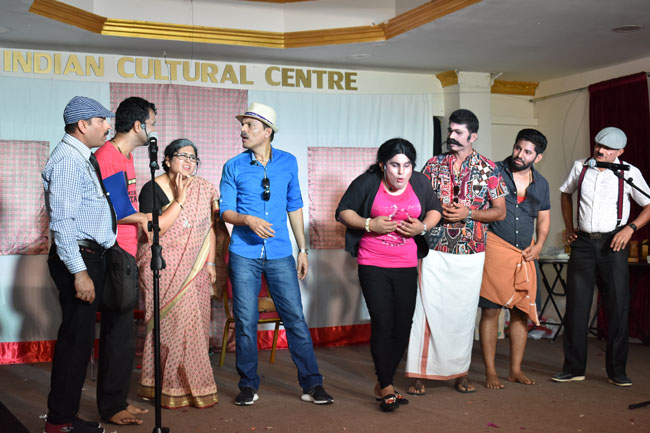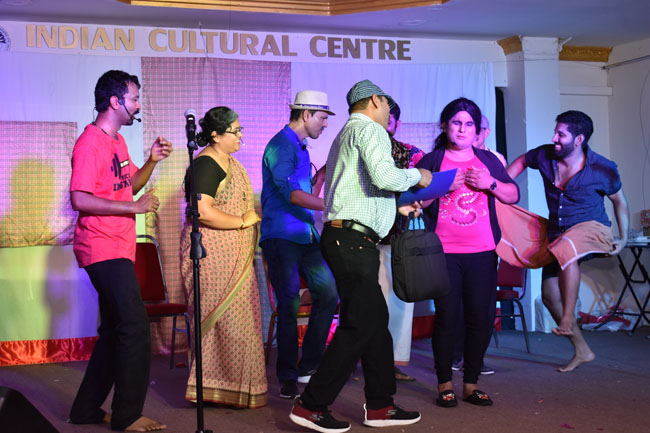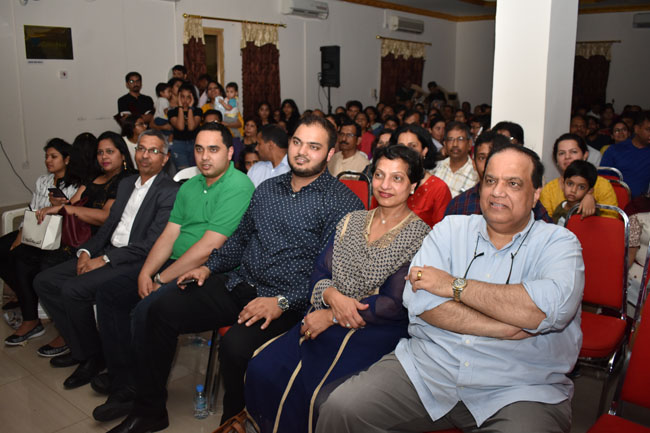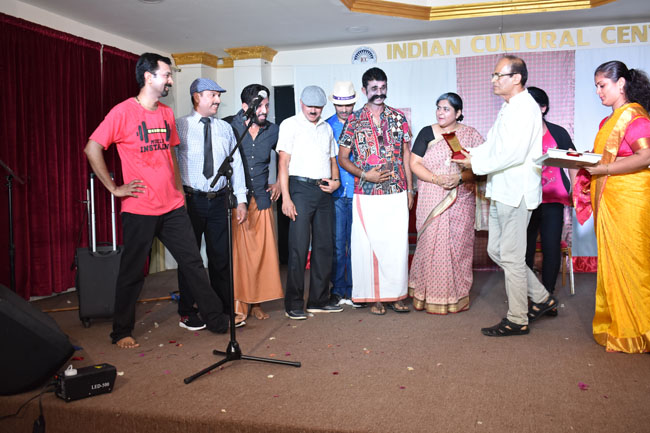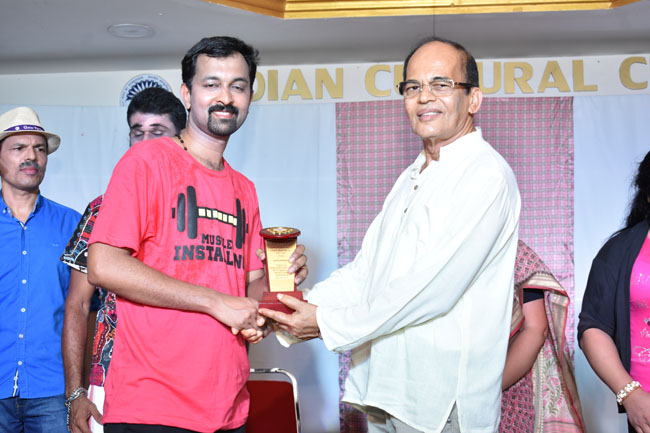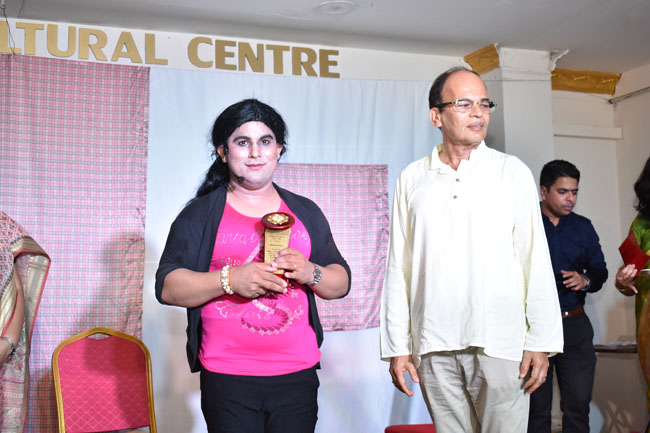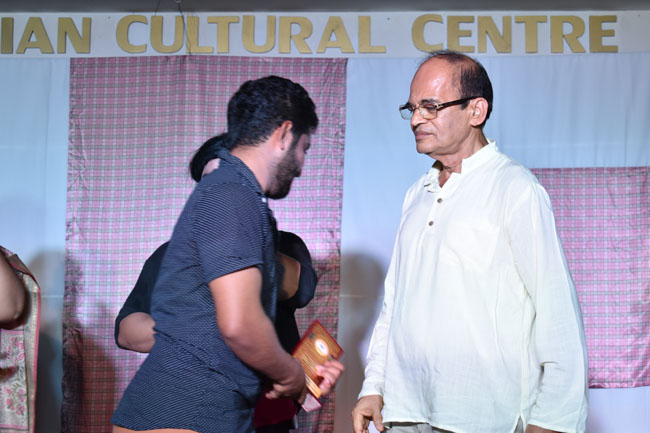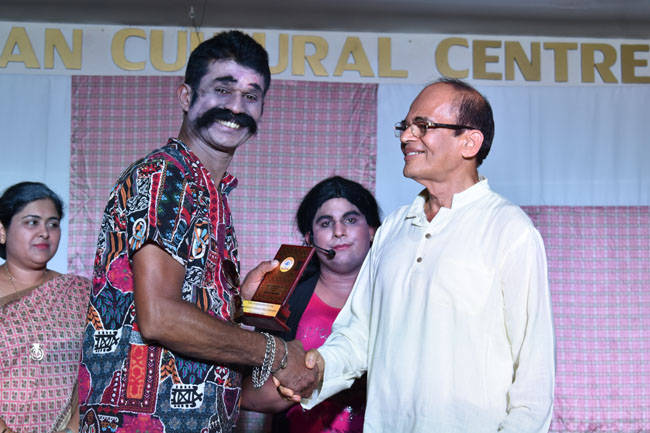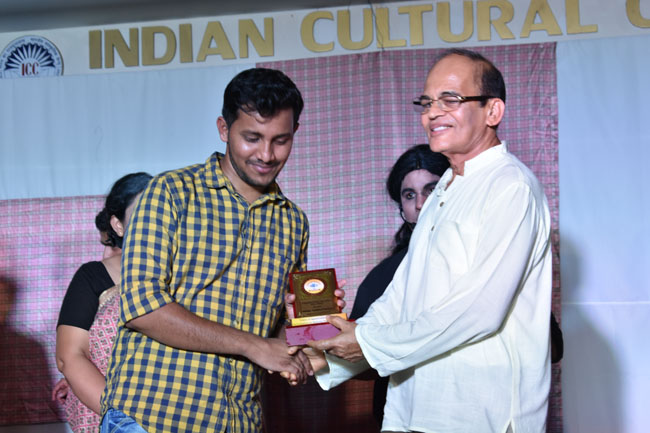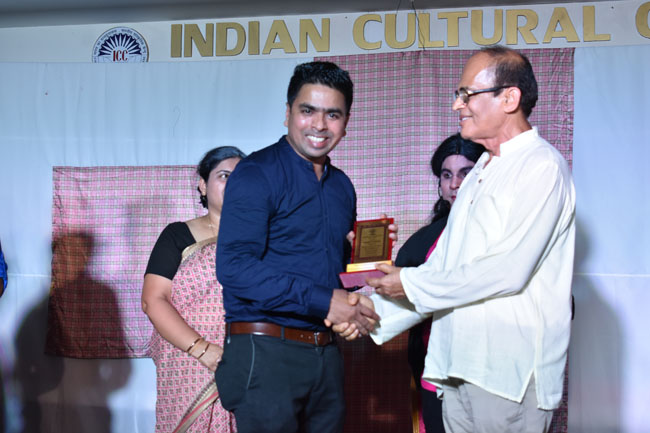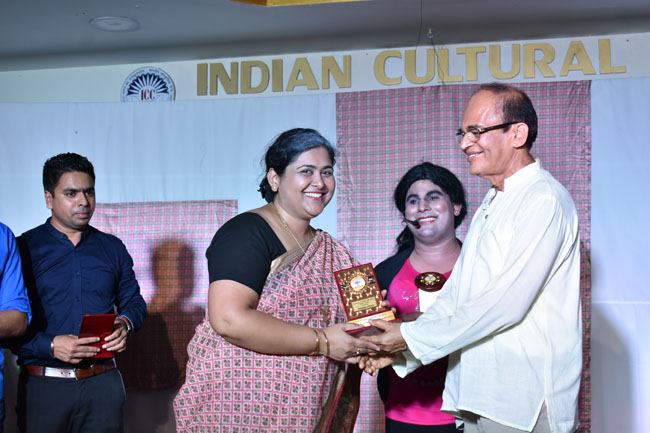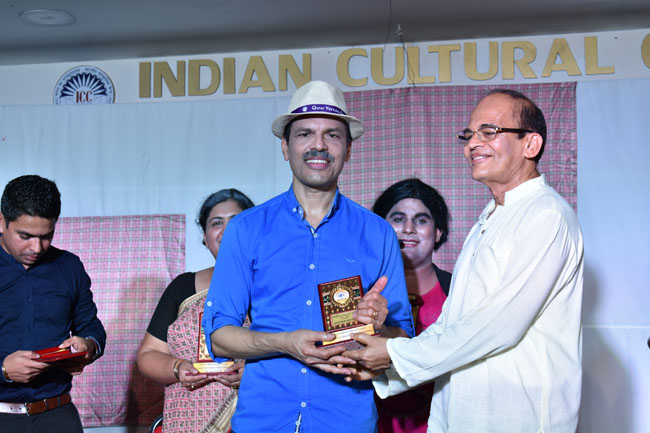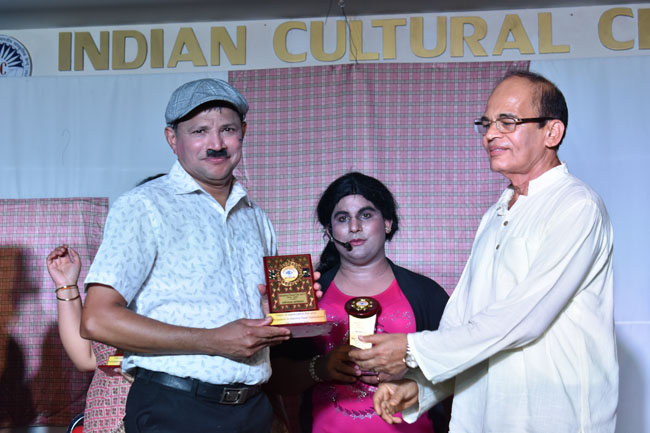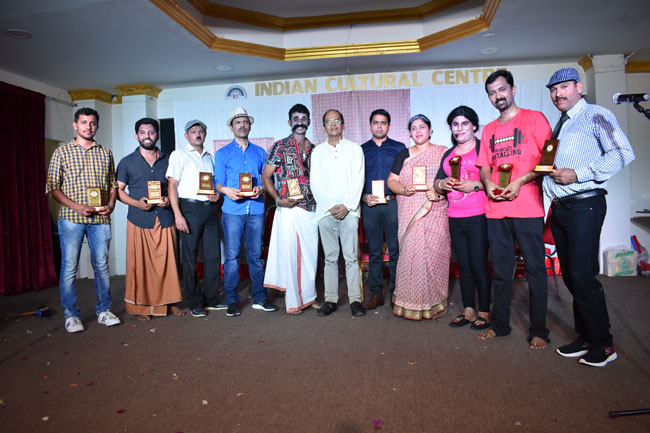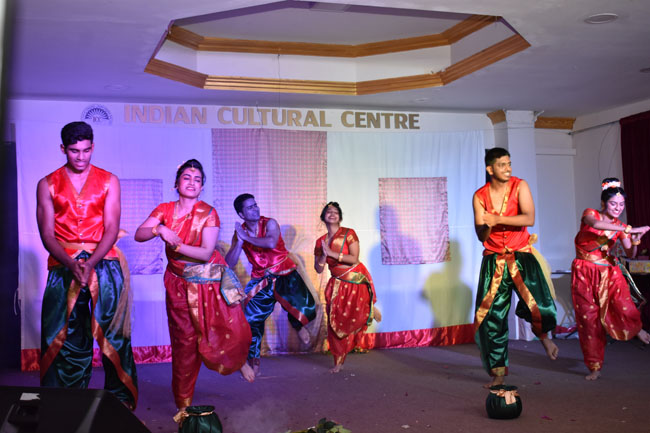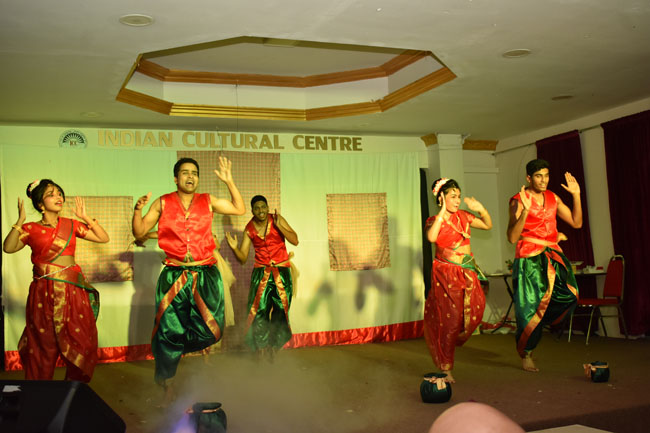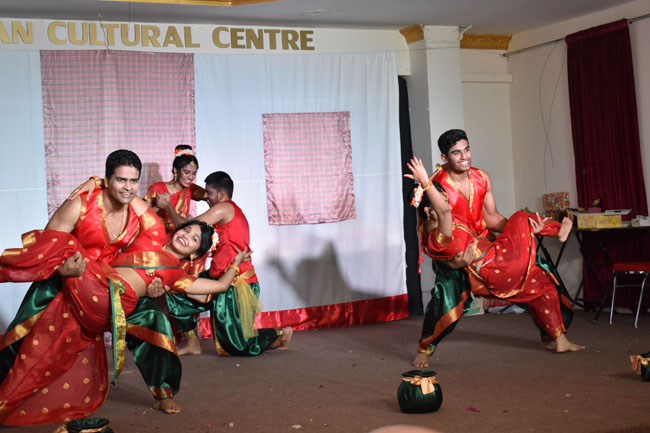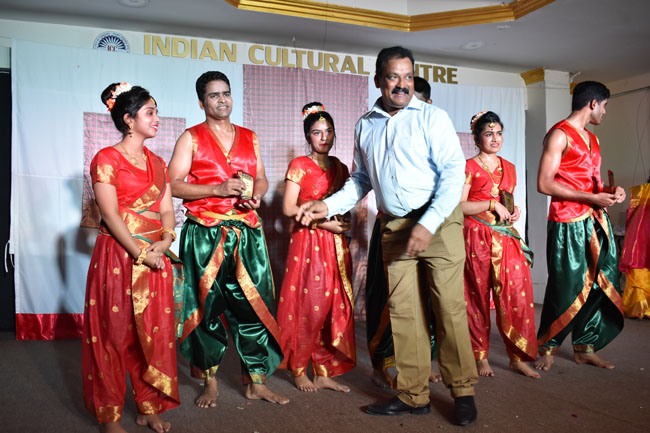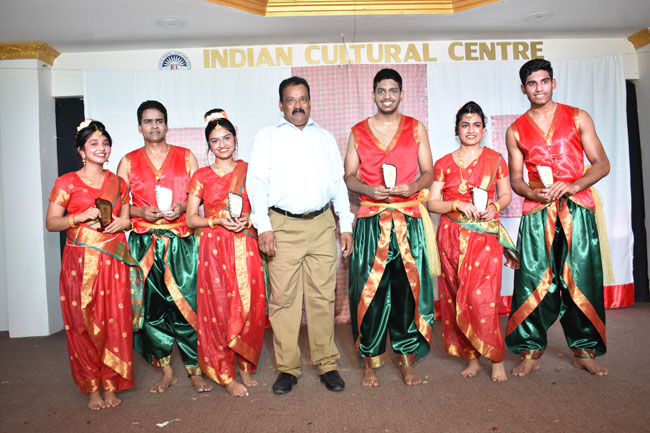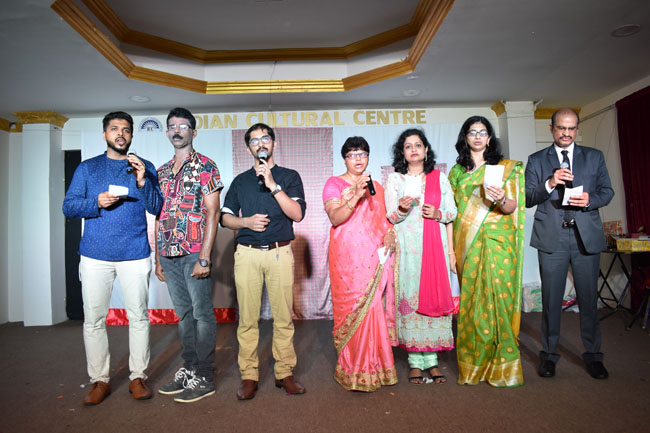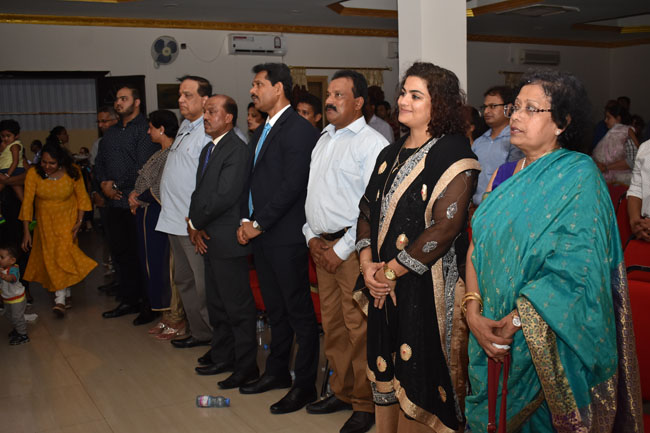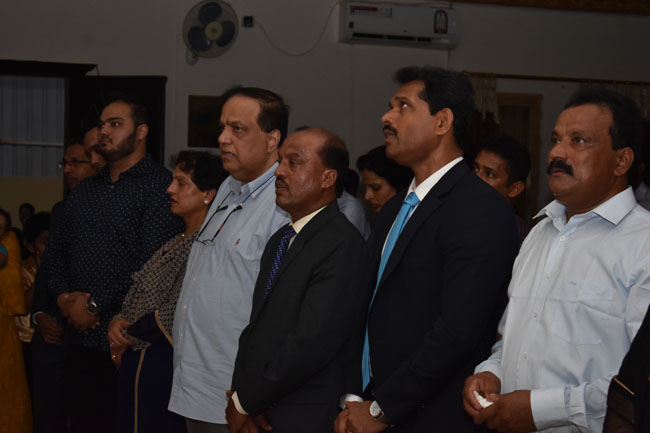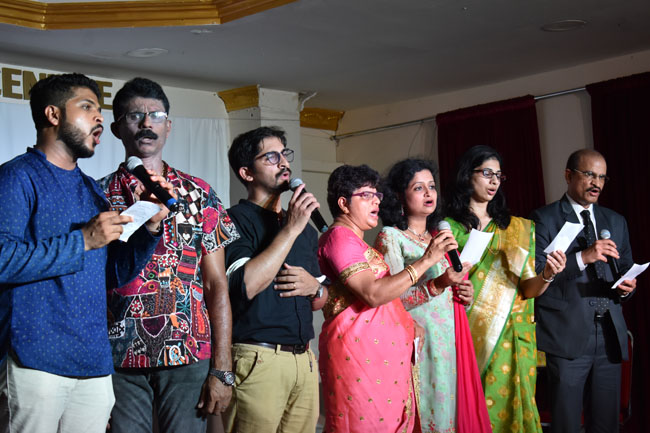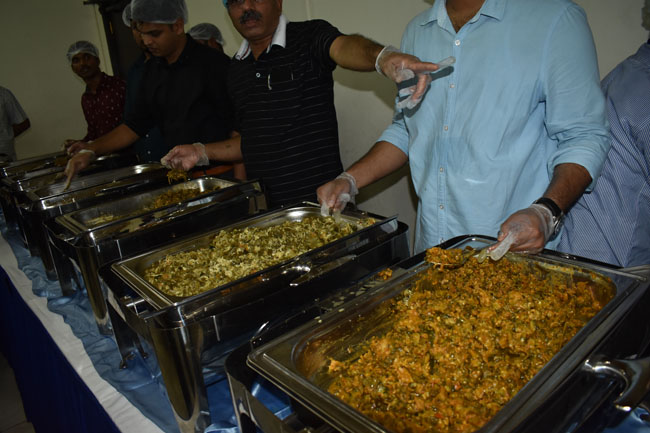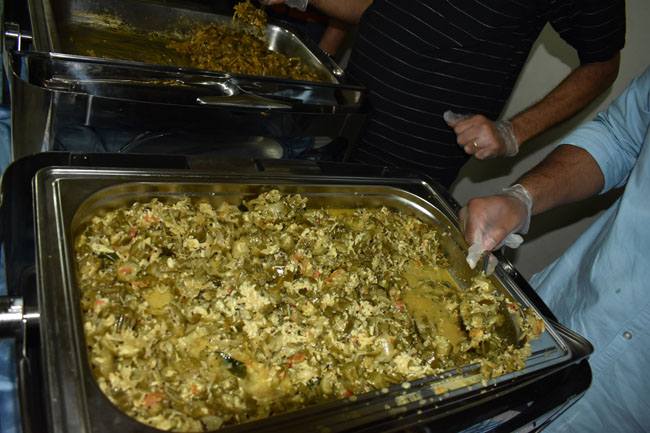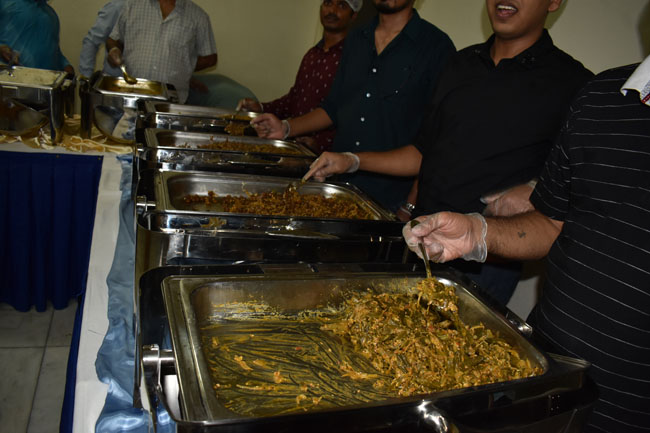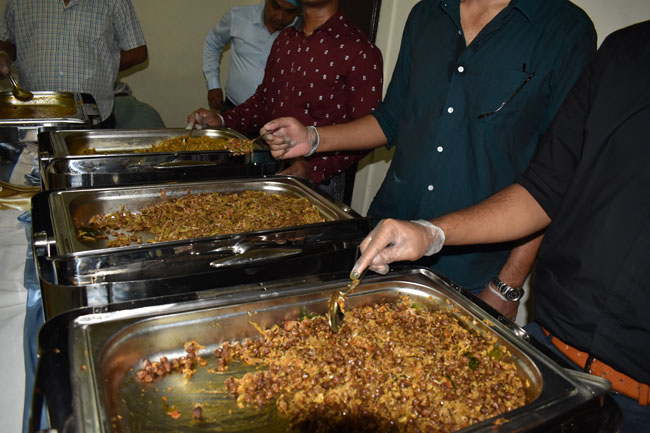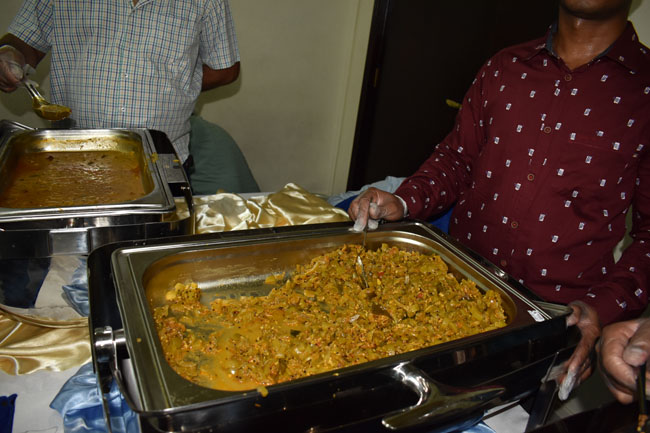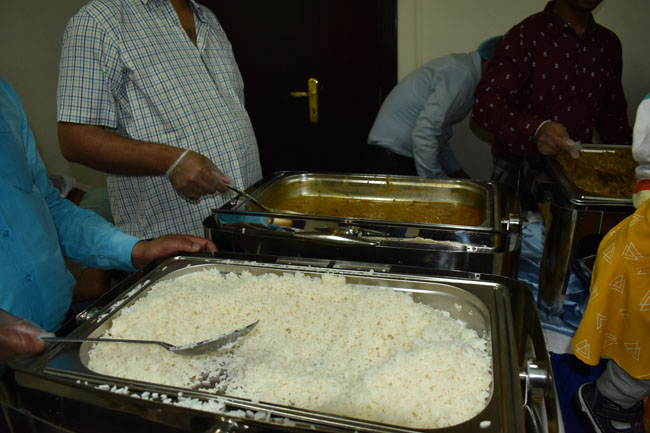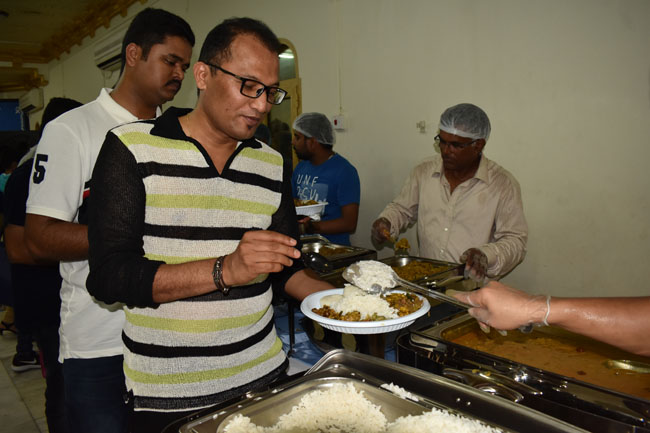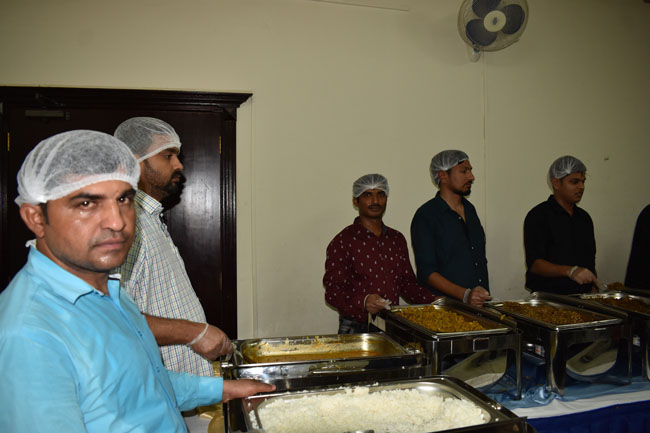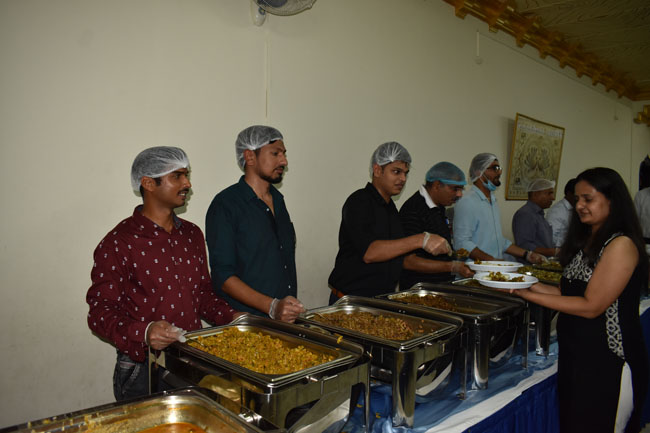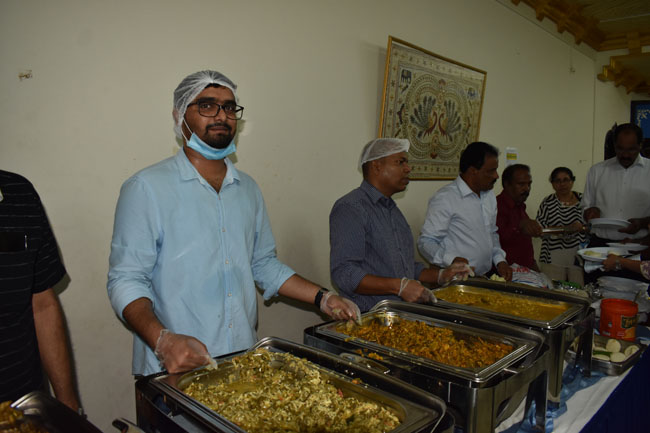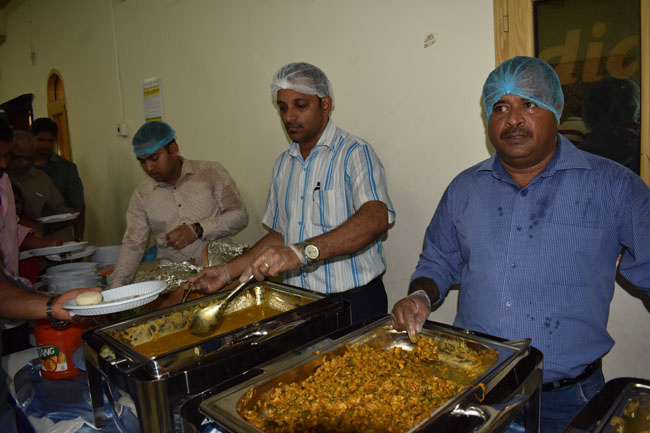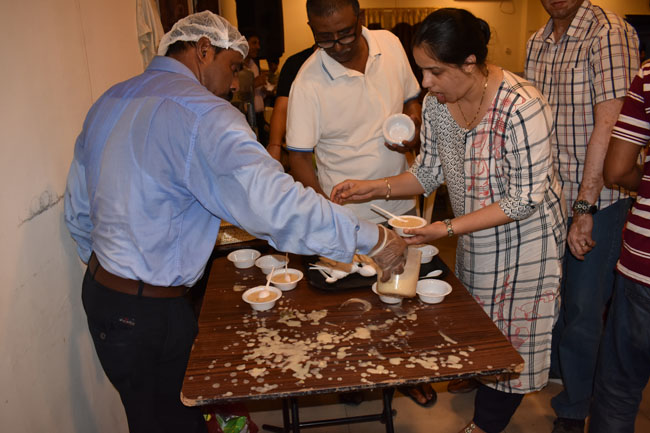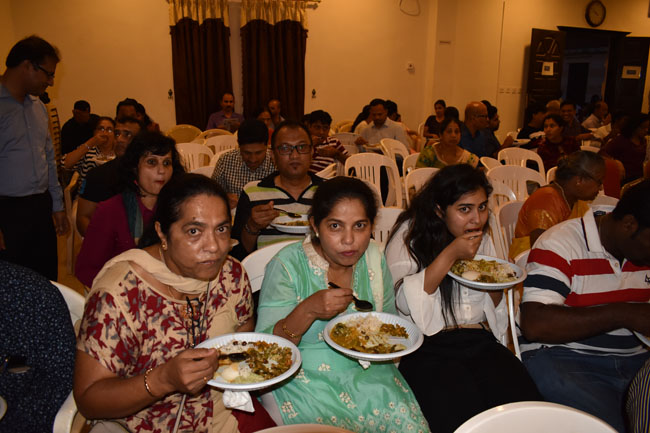 MCC's newsletter 'Sugandh'- Issue 22 was released by the club's founder member Jerry D'Mello along with the Editorial Committee and the Ex-com members. Past president and advisor Vivian D'Souza recited a prayer and invoked God's blessings on the Roce and Noven Jevan. Roce was then distributed to the audience by the volunteers. The stage programe concluded with the vote of thanks which was rendered by Avinash D'Souza joint sports secretary.
The stage was then open for the rest of the cultural program. Sean Fernandes and Carol D'Cunha swayed on stage with a beautiful contemporary couple dance. This was followed by a group song ' Anja Sarke Chedu' sang and enacted by Clement Fernandes, George Menezes, Dennis D'Souza, Naveen D'Souza and Praveen Lobo. A beautiful fusion group dance was performed by Anna Pinto, Alyssa Rego Crizelle Pinto and Larissa Tauro. The dance was choreographed by Anna, Alyssa and Deleesha. A melodious duet song 'Doryacha Thodir' was sung by Jeevan Ferrao and Pramila Monteiro.
This was followed by the most awaited event of the evening 'Gulfacho Novro' comedy drama written by Jason Menezes, Hospet and directed by Amith Mathais, Moodubelle. The drama was enacted by young budding talents of MCC Amith Mathais, George Menezes, Aloysious D'Souza, Anil Fernandes, Arthur Serrao, Preema Pinto and Variston Crasta. Music was arranged by Renzil D'Souza and Sounds and Lights organized by Naveen D'Souza. The group delivered some hilarious dialogues which left the audience in splits. Young dancers Sean Fernandes, Carol D'Cunha, Derick Crasta, Clarina Pinto, Andrea D'Souza and Derrick Saldanha rocked the stage with some lively Konkani folk songs mash up choreographed by Sean Fernandes.
All performers of the evening were given a memento in recognition of their performance. The program concluded with singing of "Laudate" before the dinner. Jeevan Ferrao compered the program in his inimitable style and won the hearts of many.
Earlier in the day, MCC volunteers gathered at Jerry D'Mello's house to cook delicious Nove Jevaan under the guidance of main cook Mark Pinto, Roce by Vivian D'Souza and Vorn by Jossy D'Souza. All cooking arrangements were handled by David D'Souza, Christy Lobo and team. Sannas were prepared by lady volunteers at their homes.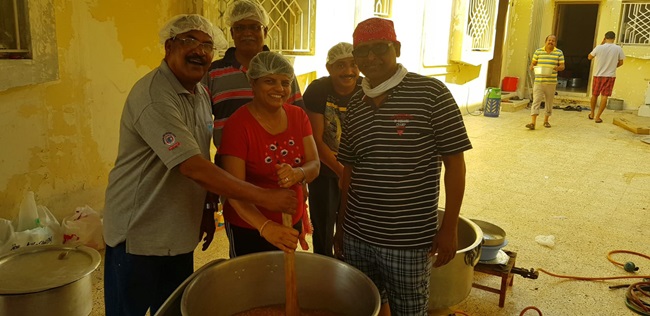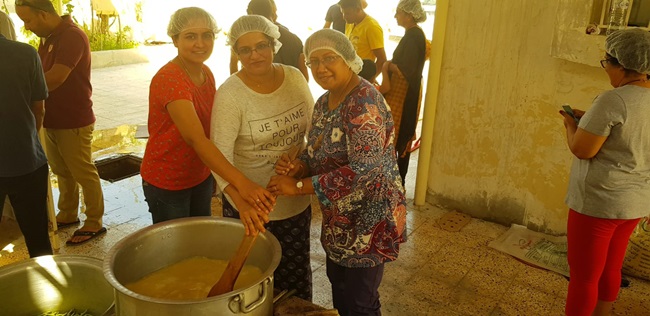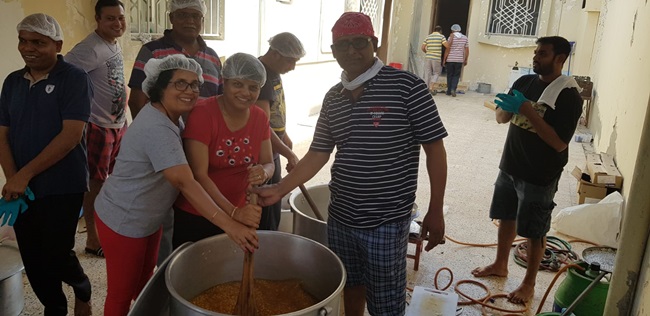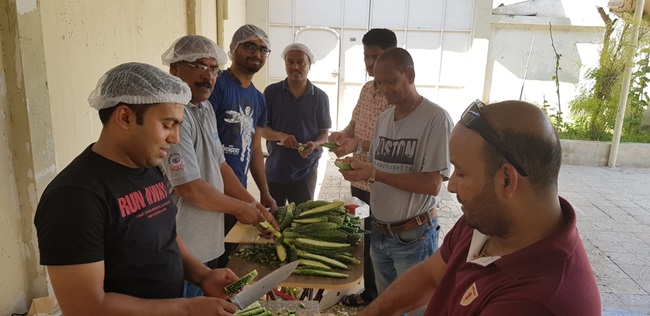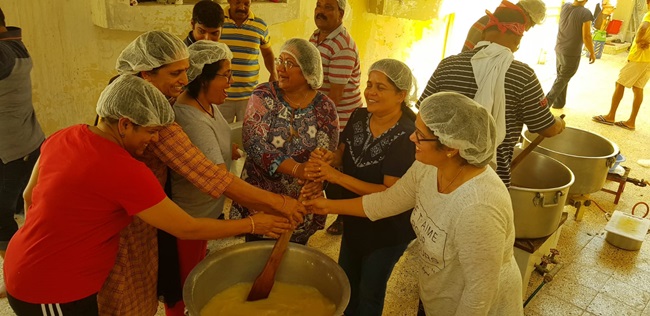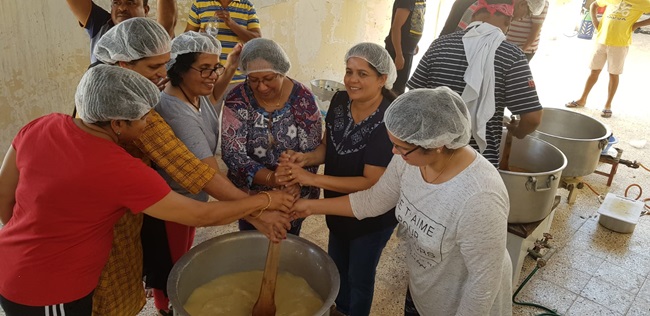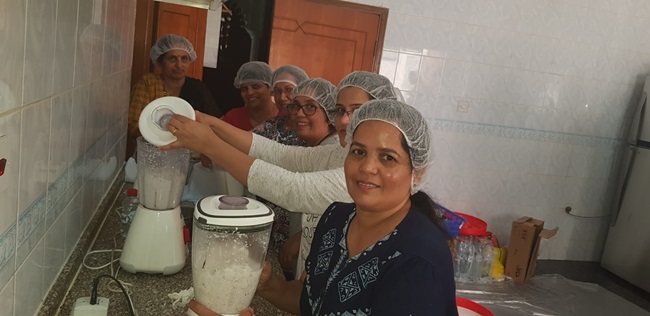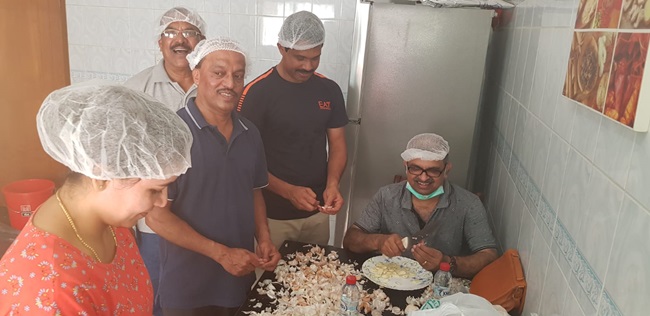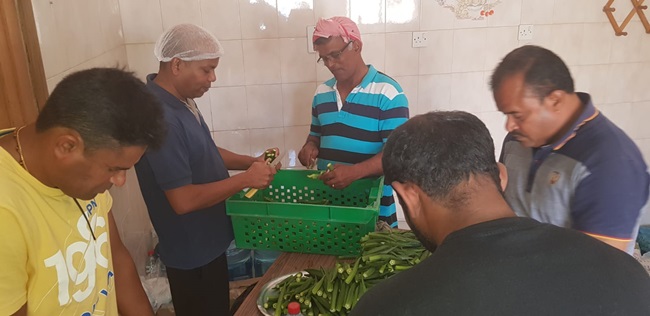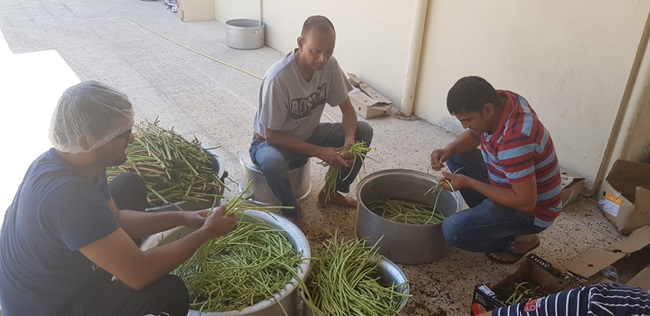 MCC is grateful to all its sponsors, who with their time, efforts and funds, contribute immensely towards the success of the Noven Jevaan to cook a traditional meal. The efforts of the volunteers were paid off as all enjoyed and appreciated the sumptuous Nove Jevaan of 7 vegetarian items along with Aloo Dhento, sannas and mouth watering Vorn. The President and the Executive Committee Members of Mangalore Cricket Club takes this opportunity to express their gratitude to each and every member for their participation and continued support.
Monthi Feast celebrations around the world