Mangalore Cricket Club Doha - successfully organizes 10th Blood Donation Drive
By Jerald DSouza

Bellevision Media Network


Doha-Qatar, 06 Aug 2021: Mangalore Cricket Club (MCC), a socio-cultural organization to reach out to its community, organized a blood donation campaign at the Hamad Medical Corporation Blood donor unit on Friday, 30th July 2021 at 8:00 am under the banner of ICC India's 75th Azadi ka Amruth Mohathsav.
The blood donation campaign promotes a culture of voluntary blood donation by educating people on the importance of blood donation and how it can make a positive impact on the lives of many patients. This campaign received an enthusiastic response from its members and community participants who came together to join this noble cause as a holistic service to the community and Qatar. This is the 10th blood donation campaign organized by MCC and witnessed a good turnout of donors from 8 am till noon.
Sean Colin Fernandes, Joint General Secretary extended a warm welcome to the gathering. All dignitaries were welcomed with a bouquet and special guests with a rose by Executive Committee members. MCC President, Naveen D'Souza then addressed the gathering and acknowledged the presence of all those who attended in big numbers on a Friday morning to support this campaign. He thanked all community leaders for their presence and support and appreciated the active participation of all advisors, executive community and members. MC then invited Chief Guest Mr. Babu Rajan, President of Indian Cultural Centre (ICC) and Mr. Krishna Kumar, ICC General Secretary to address the gathering who appreciated the efforts of MCC on its 10th Blood Donation campaign.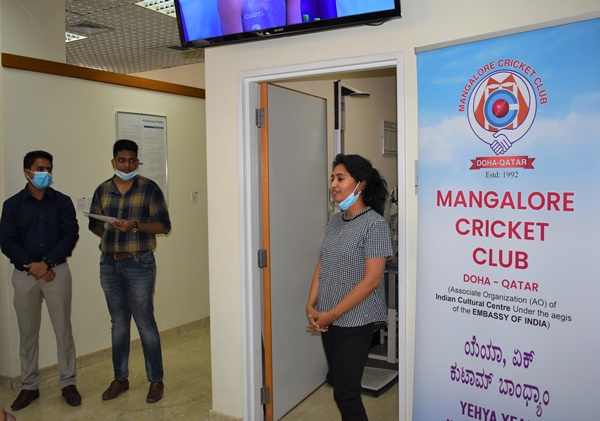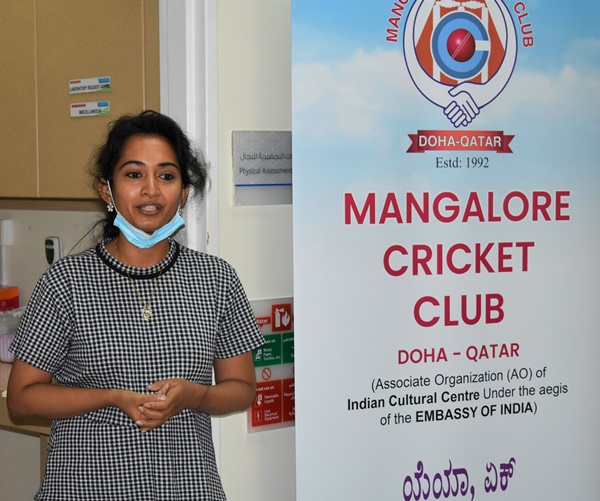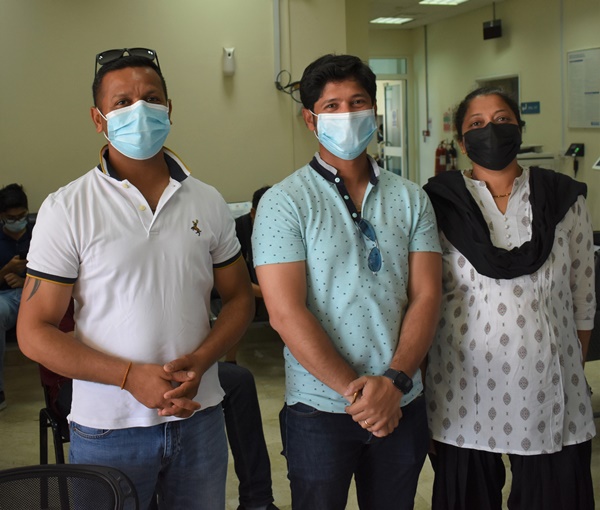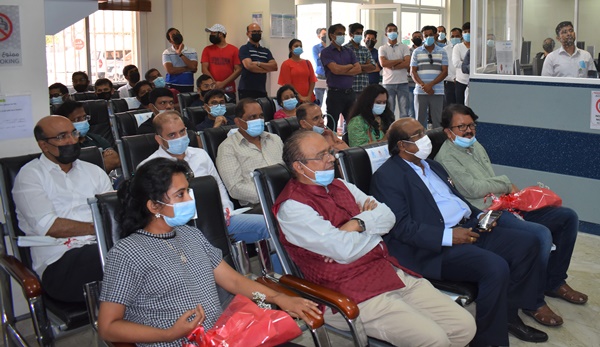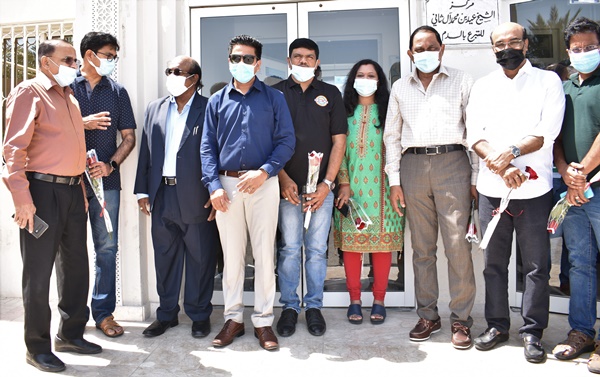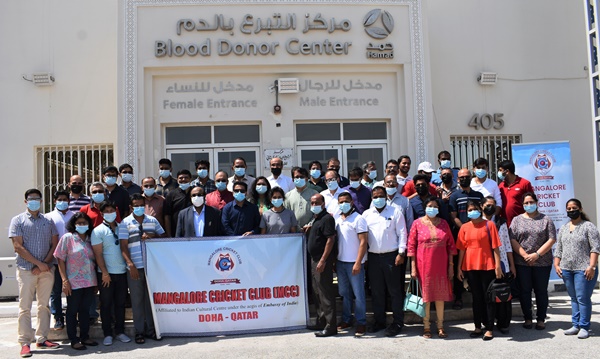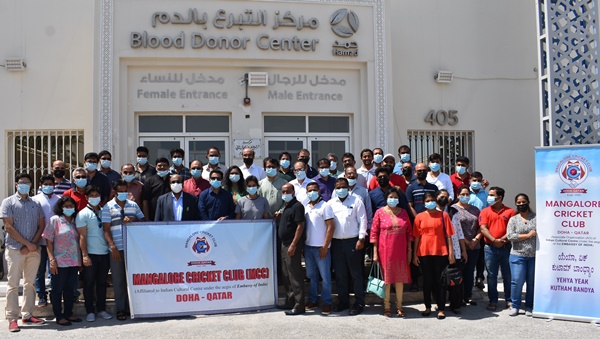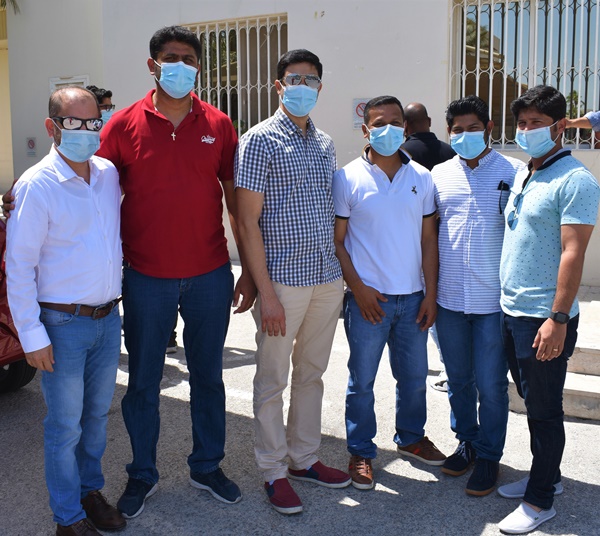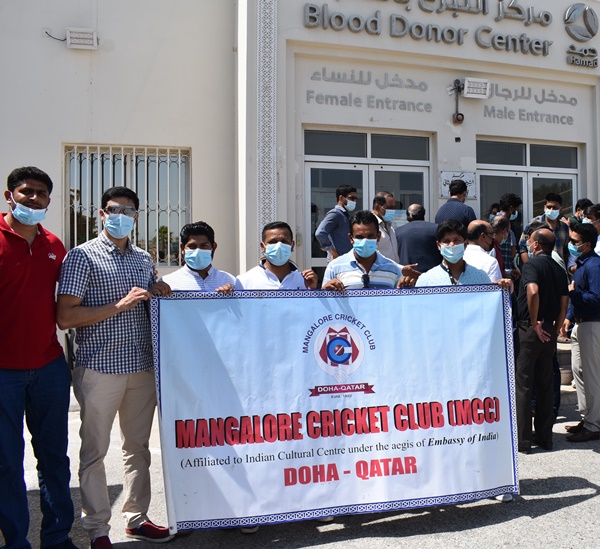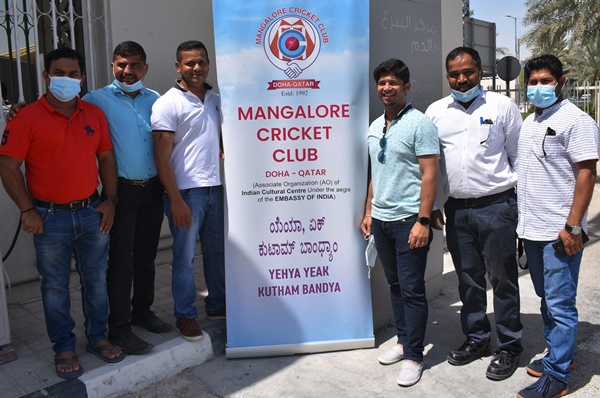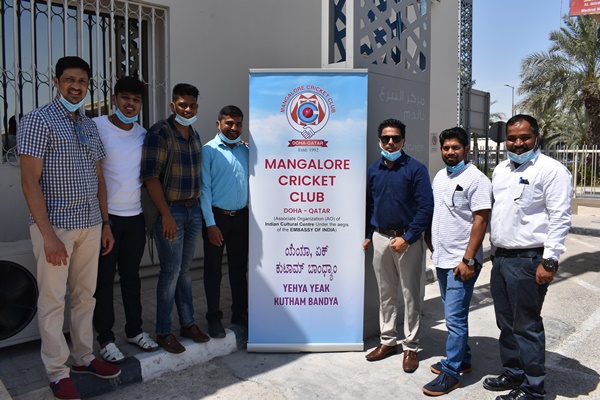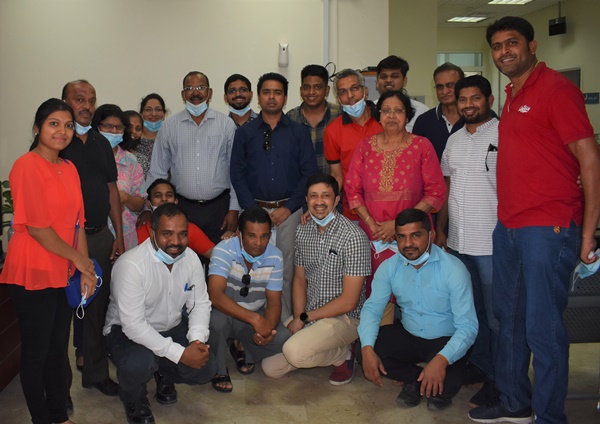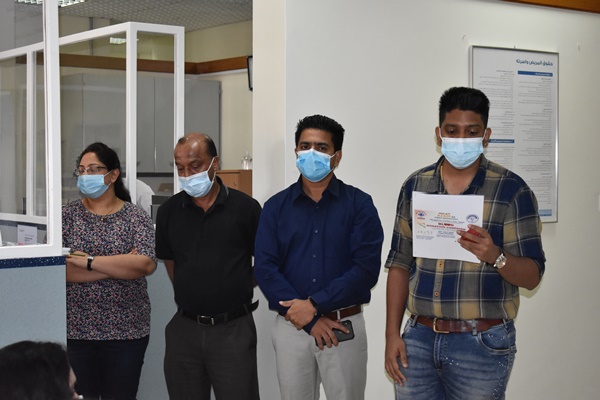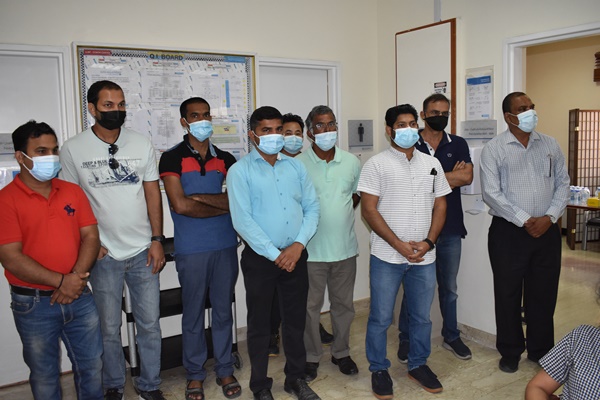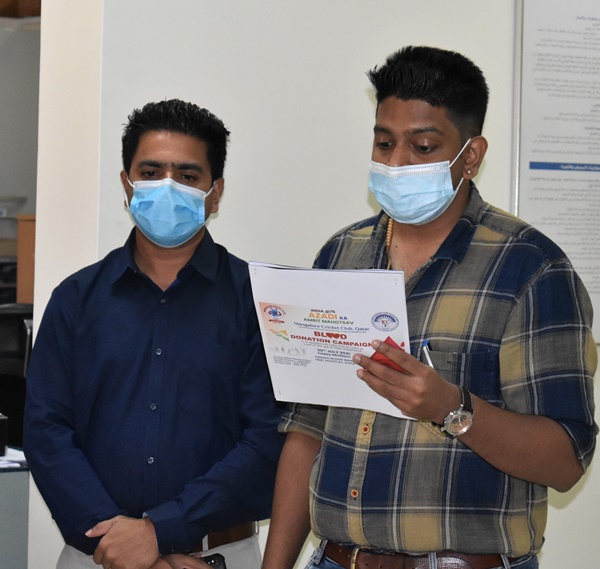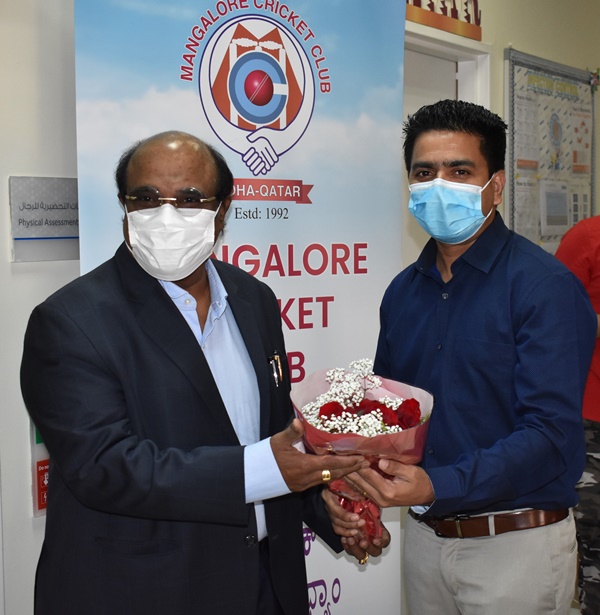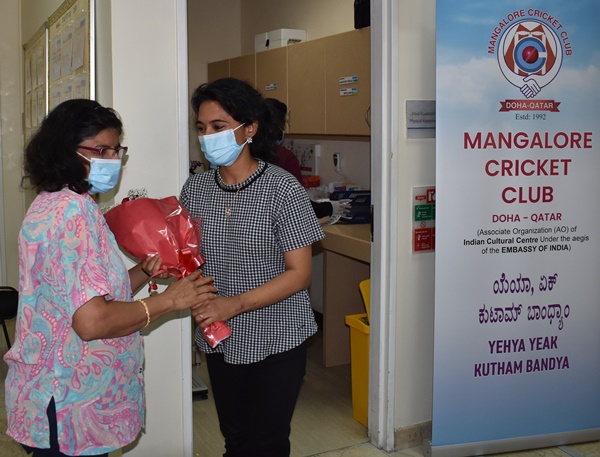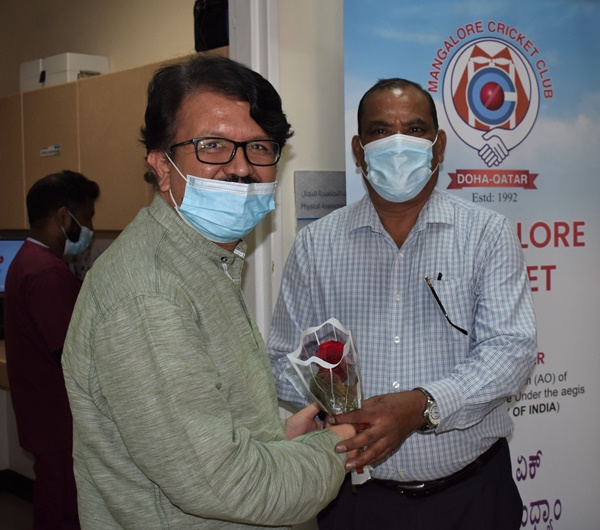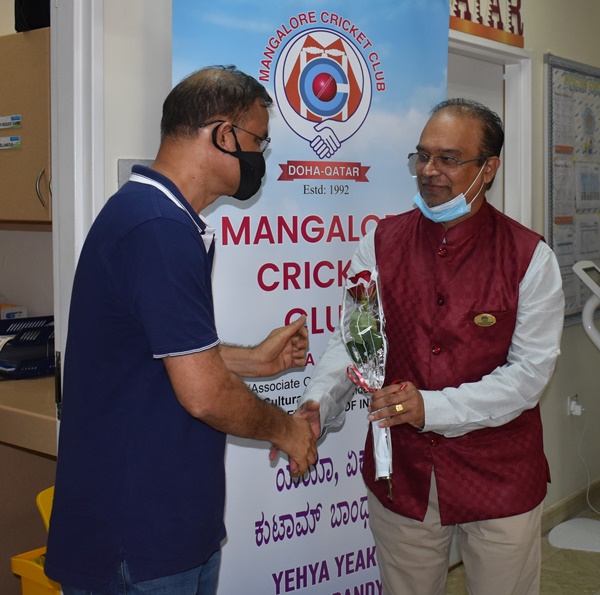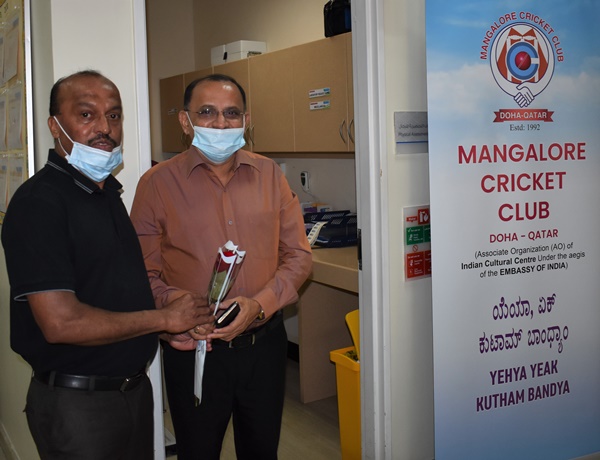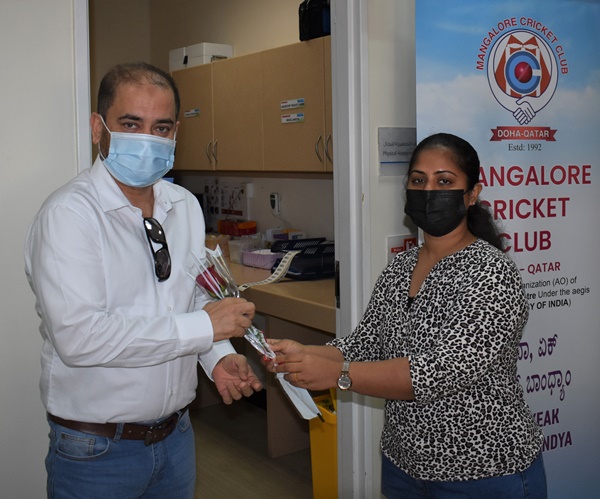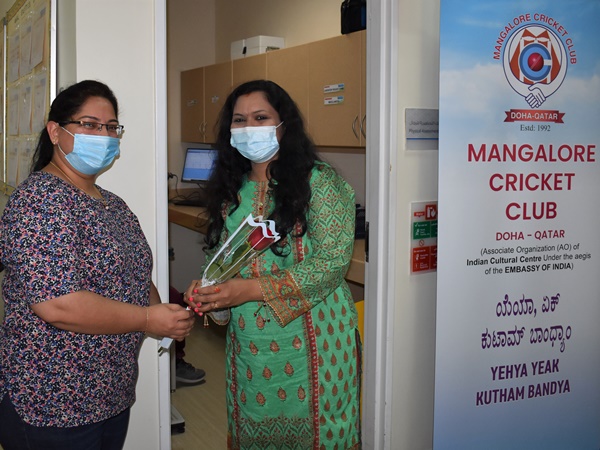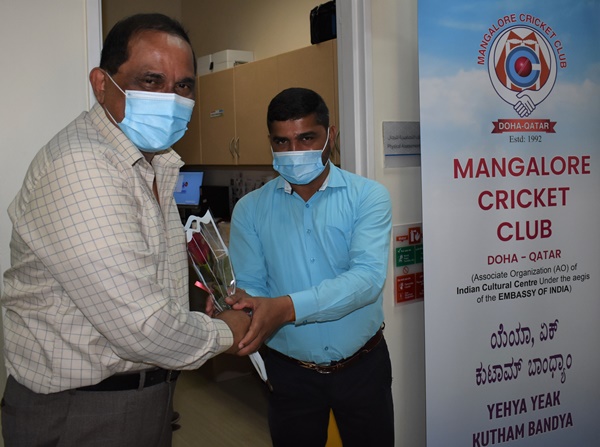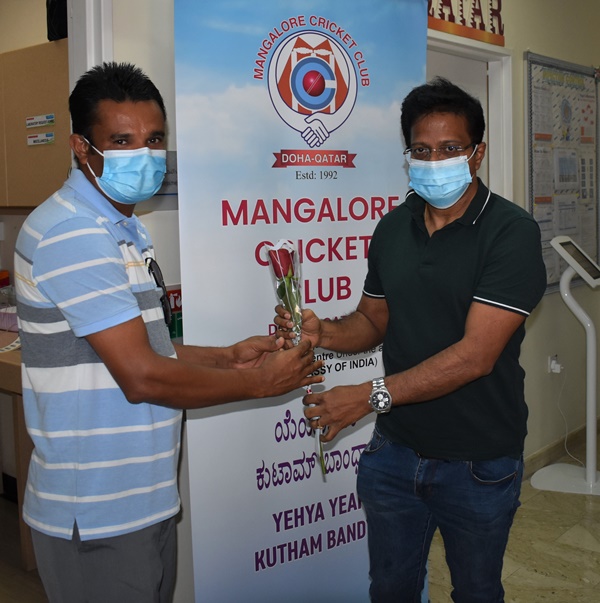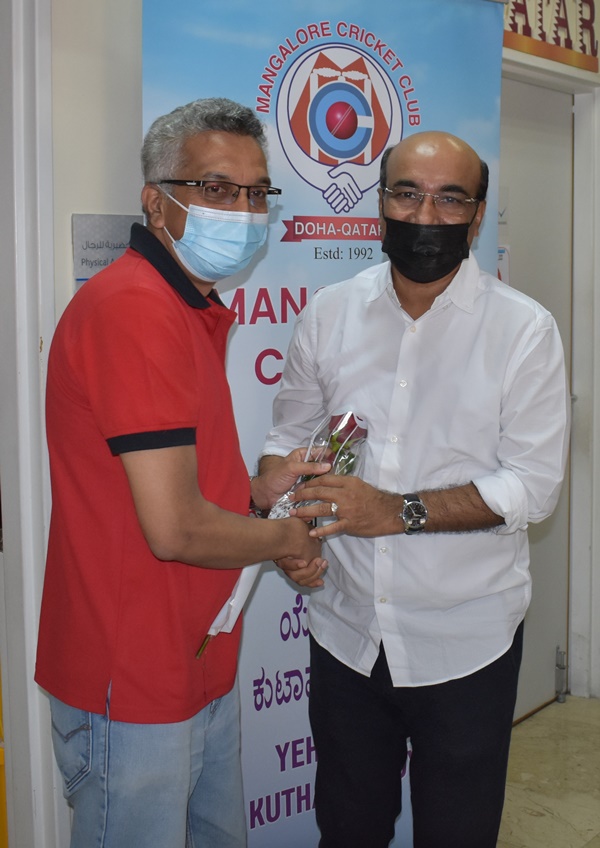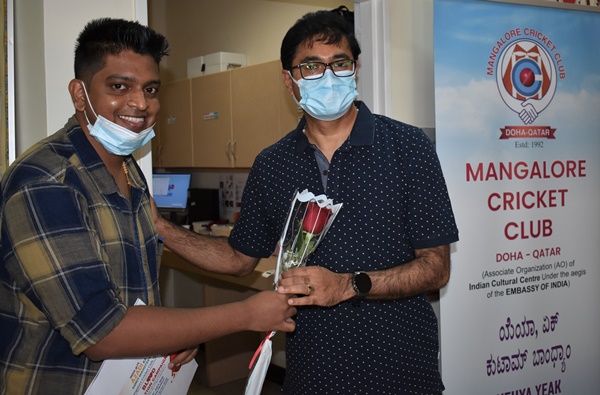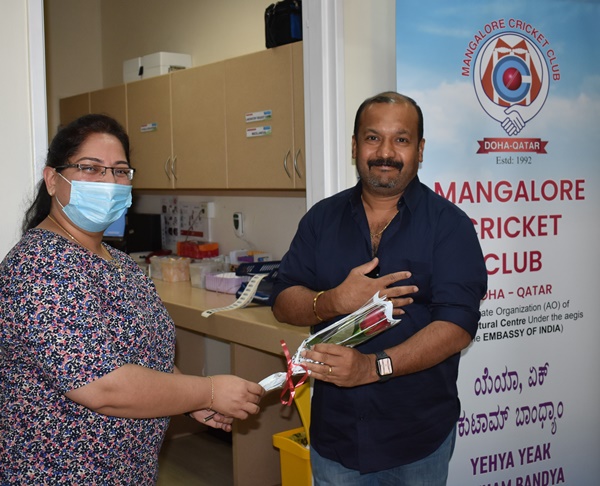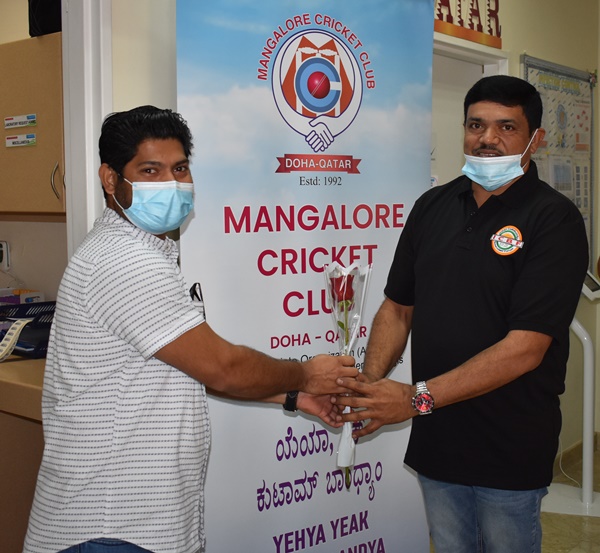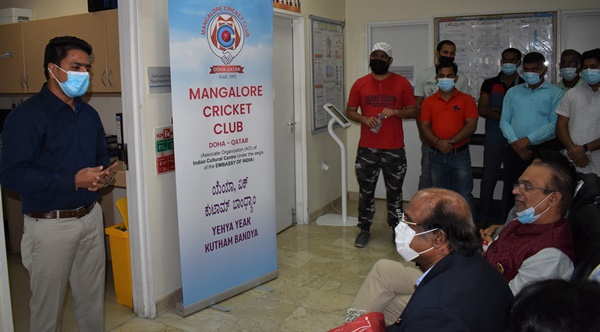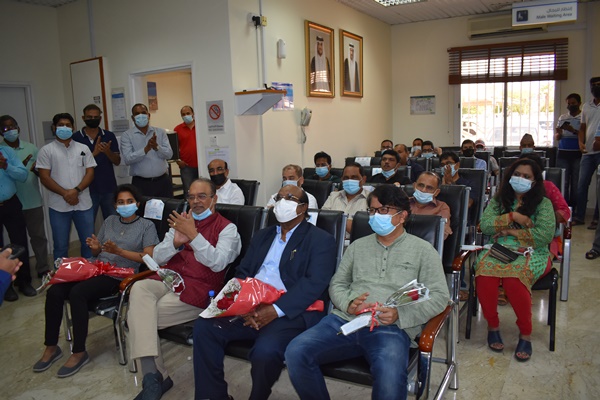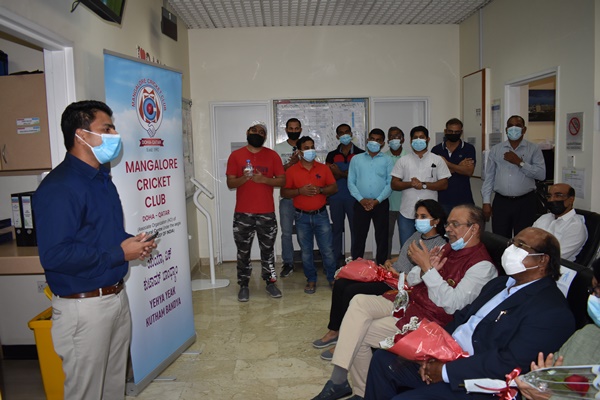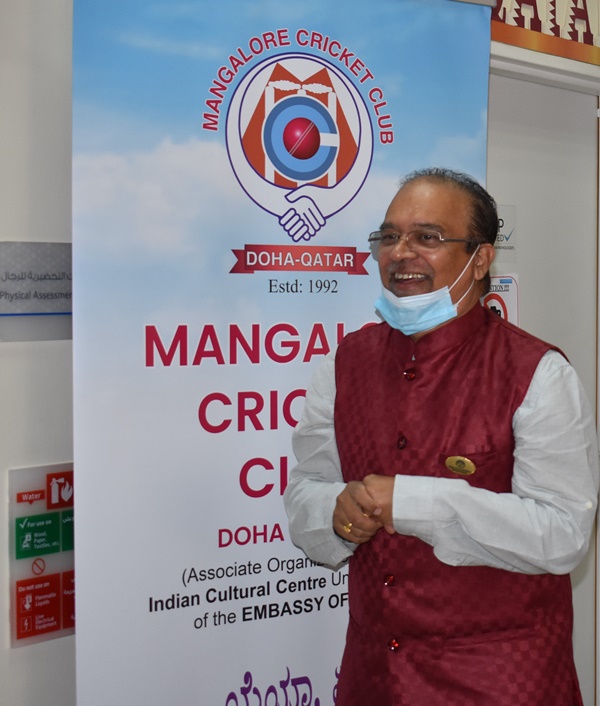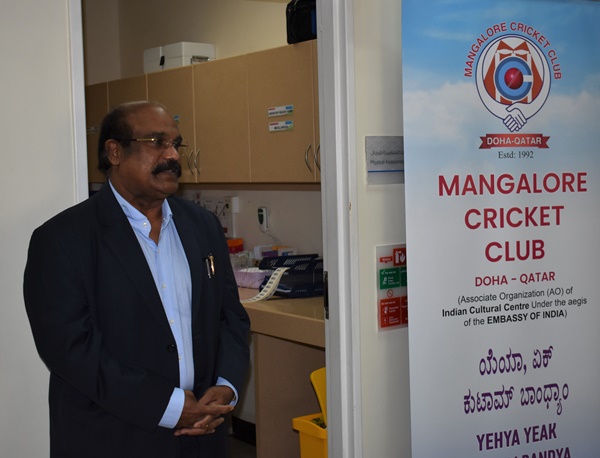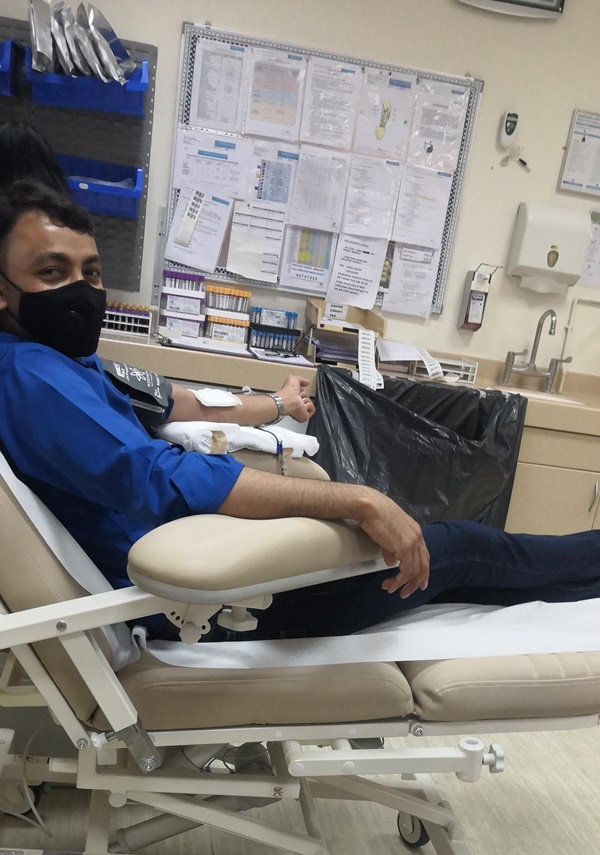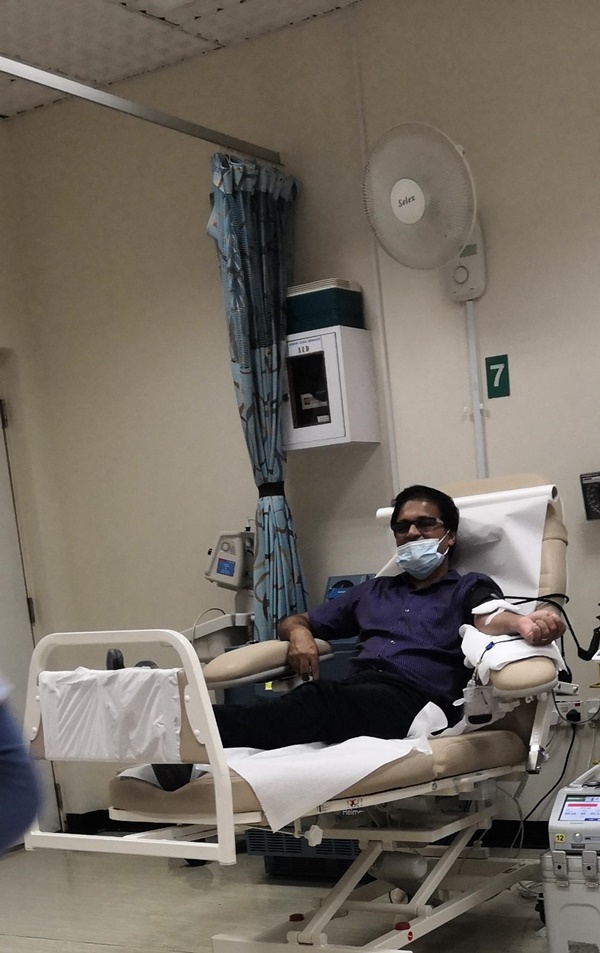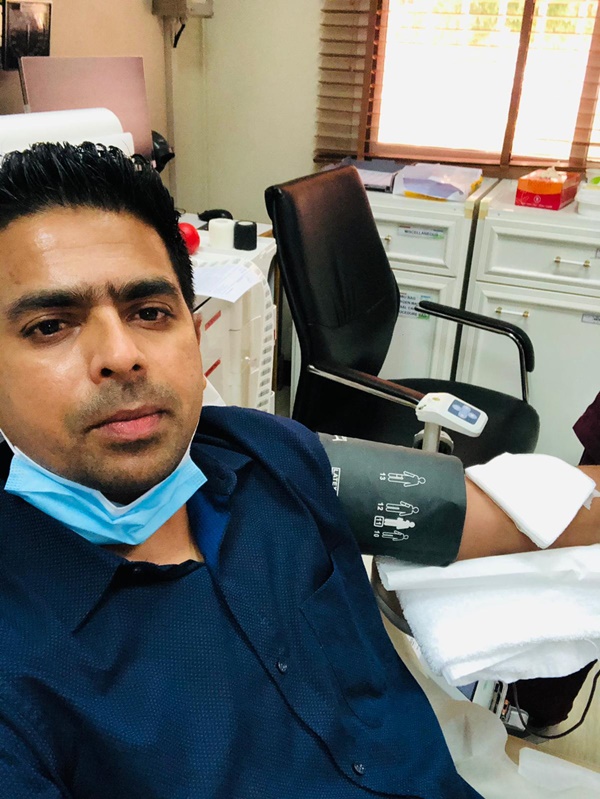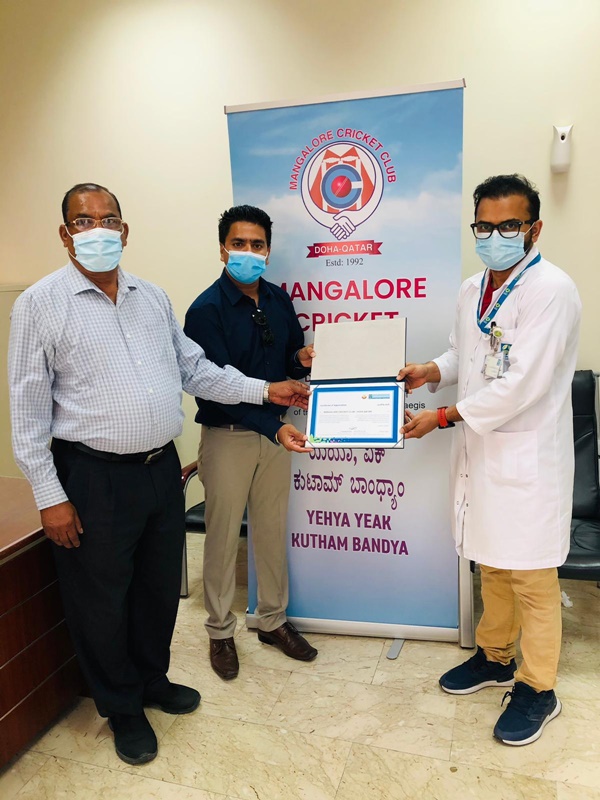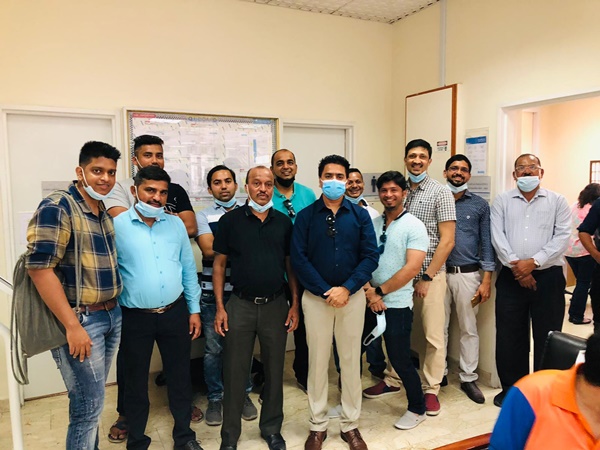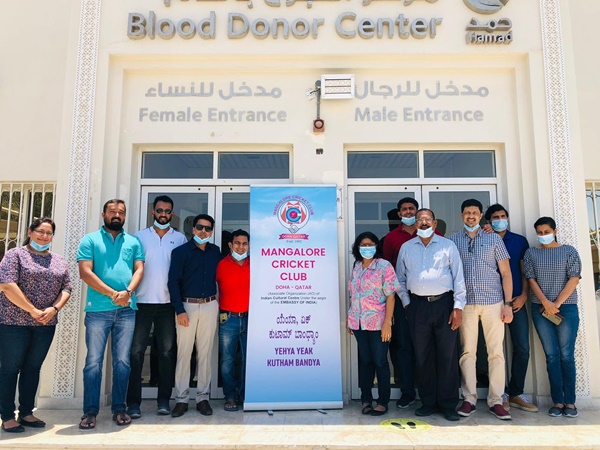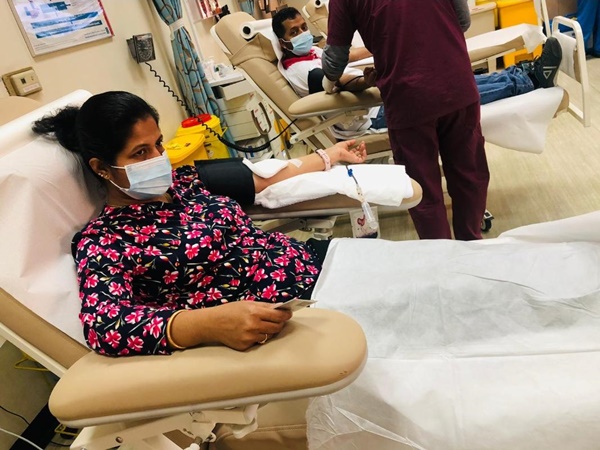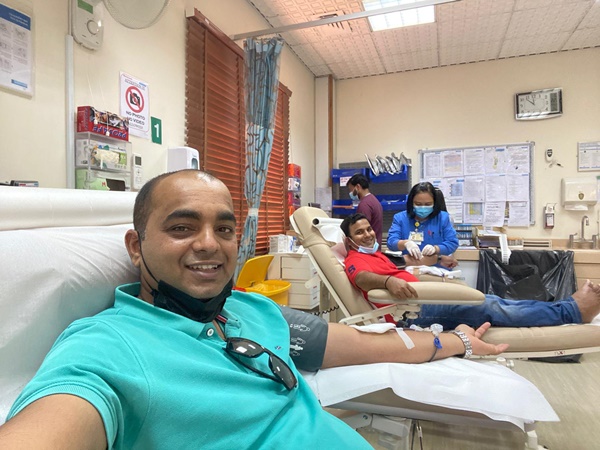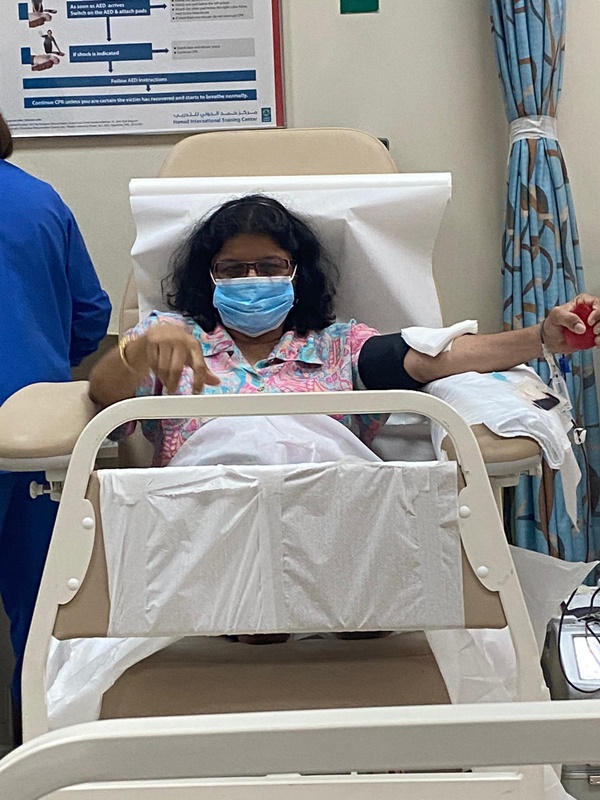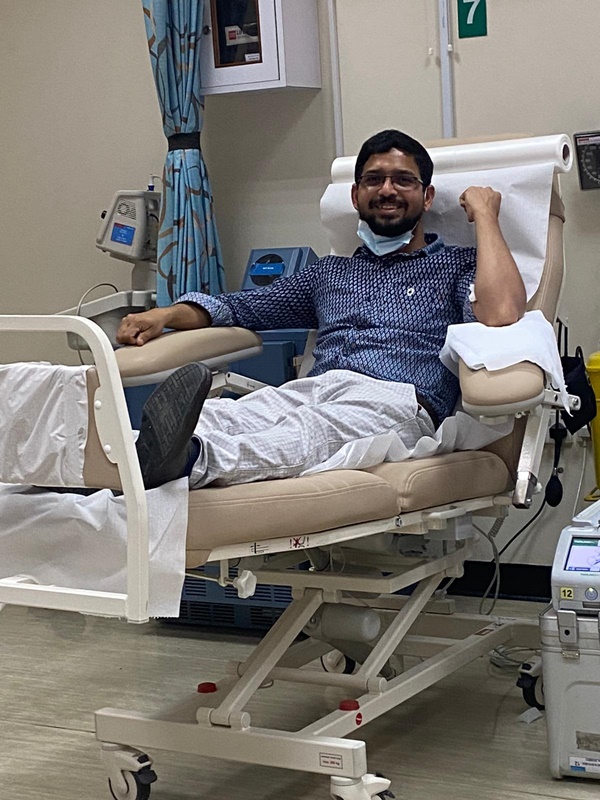 Prominent members from the community and other Karnataka Club presidents and leaders were in attendance at the campaign. Mr. Subramanya Hebbagelu - Vice President ICC, Mr. Nagesh Rao - Karnataka Sangha Qatar, Mr. Fayez Ahmed - Karnataka Muslim Cultural Association, Mrs. Padmashree Shetty - Bunts Qatar, Mr. Abdul Majeed - South Kanara Muslim Welfare Association, Mr. Raghunath Anchan - Billawas Qatar. The special guests Dr. Ravi Shetty - Community leader, Mr. Deepak Shetty - Past President of Bunts Qatar. Mr. Anil Bolur - Management committee member of Indian Sports Center, Mr. Dinesh Gowda - Management Committee member of ICBF also attended the campaign.
Dr. Shanol Crasta, dentist by profession, MDS in Conservative Dentistry and Endodontics and our own MCC member was our Guest speaker. She gave a talk on the necessity of donation blood, benefits a donor gets after donating blood and educated on the mechanism of how donated blood is screened and divided into plasma, platelets, red blood cells and used in trauma centers in various critical cases. She appreciated the efforts put in by MCC in organizing this campaign.
The campaign witnessed the registration of 100 volunteers out of which 78 were successful in donating blood after their checkups. It was indeed a joy to see a large number of volunteers who came forward to donate blood and joined this noble cause. Hamad Medical Corporation then presented Mangalore Cricket Club with a certificate in appreciation of this drive. The president and executive committee members of MCC set an example by donating blood and extended a good initiative by inviting many of their friends and colleagues to join this drive. All those present were provided with snacks and juice. Through their support, we were able to witness a successful campaign and created a history in the club of highest donors.
MC Sean concluded thanking all donors, guests, Hamad Hospital management who supported this campaign which ultimately aims at supporting the blood bank reserve in all Qatar hospitals. MCC feels grateful and contended in being a support to the society through this noble initiative and through this kind gesture could save lives of many in need.