Houston Konkan Catholic Association (HKCA) celebrates Monthi Fest
Media Release


Houston, 11 Sep 2019: Houston Konkan Catholic Association (HKCA) celebrated Monthi Fest on Saturday, September 7, 2019 at Holy Family Catholic Church in Missouri City, Texas. The mass was celebrated by Fr. Joy James OSH and assisted by Deacon William Seifert. Infant Mother Mary, beautifully arranged on the altar by Lidwin Machado, was blessed at the start of Mass. After mass, the community went in procession singing "Sokkodd Sangata Melleam" to the adjoining parish hall. "Moriek Hogollsiam" was sung while flowers were offered by one and all gathered.
As the attendees settled, they were treated to delicious Marble cake (made by Sandra D'Souza) and Vegetable Puff along with Tea (Chai) and Lemonade.

The evening commenced with the blessing of Novem by Fr. Sunny Joseph OSH and the community partaking in the blessed Novem.

Sheryl & Roschelle D'Souza welcomed the members and guests in Konkani. The kids from Woodlands performed an entertaining dance arranged by Nikita D'Souza & Sian Lobo. They were followed by another group of energetic dancers from all over Houston. Mariet Coutinho choreographed and trained these kids.

HKCA members from Sugar Land, led by Denver Pinto on guitar, sang a number of traditional Konkani songs like "Hanv Saiba Polthodi Vetam", "Ami Doghi Sezara", "Ye Ye Katrina", etc. which brought back nostalgic memories from Mangaluru and Mumbai. Their rendition was so melodious that the audience joined in. The singing was accompanied with entertaining enactments by Sheryl Machado, Blendon
Sequeira, Basil Kenny, Frank Saldanha, Valerian & Shalini Lobo. Commentary provided by Anand Pinto. Song selection by Lidwin Machado and Denver Pinto.

The ladies from Katy performed a graceful dance which was choreographed by Jennifer D'Souza.The Pinto family (Anand, Meryl and kids) performed a surprise Family Sing & Dance act.

President Vivian Madtha updated the HKCA members and guests about how this Association is growing and upcoming events. This was followed by Grace Before Meals and dinner was served.

All the food was authentic Mangalorean dishes cooked by members from the Food Preparation Team coordinated by Elveera Pereira. There was a sumptuous vegetarian spread consisting of Rice, Kuvallo Curry (Ash Gourd), Karathe (Bitter Gourd also known as Karela), Tendli with Moy(Gherkins and Cashew nuts), Kadgi Sukkem with Chana (Tender Jackfruit with black chick peas), Kele Sukkem ( Dry Plantain
Curry), Alu Dento (Colacasia stems & leaves), Kolyaphoul, Pachwee Chana, Batate (Cauliflower with potatoes and green peas) , Karamb (Cucumber salad with coconut) and pickle. Delicious Veggie Pasta was also served for the American palate. For dessert, Vorn, a traditional Mangalorean sweet dish, was served.
After a hearty meal, the entire community stood and sang Laudate Dominum led by Lawrence Mascarenhas.

The evening entertainment continued with the Katy members singing Konkani songs like "Hanv Yetam Go Ghati Devonn", "Shegunnachi Soon" and the golden hit "Ajeeb Dastan". The song selection was done by Michael Moras and Maureen Crasta. Michael Moras played the guitar and Nicole D'Souza was on drums.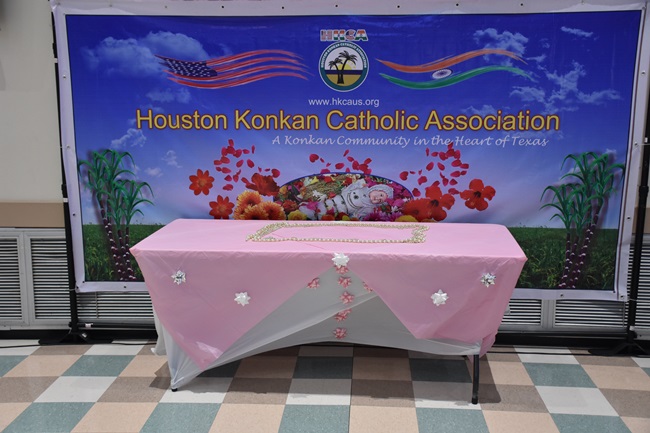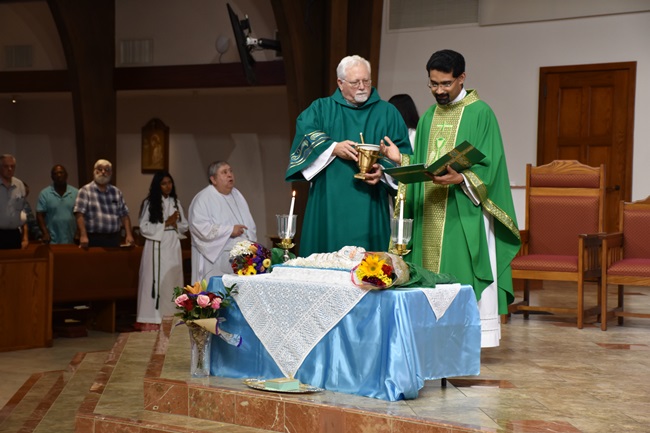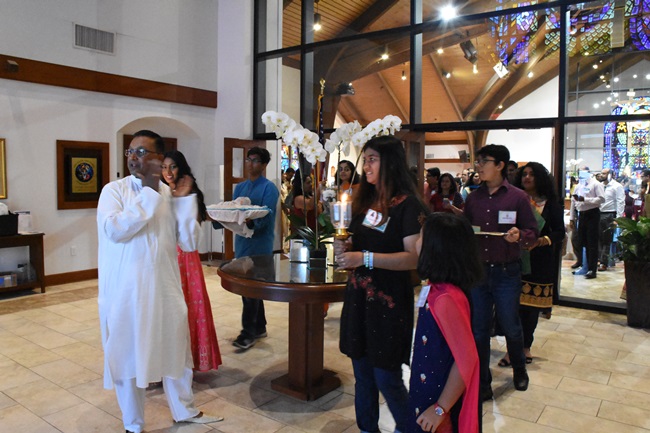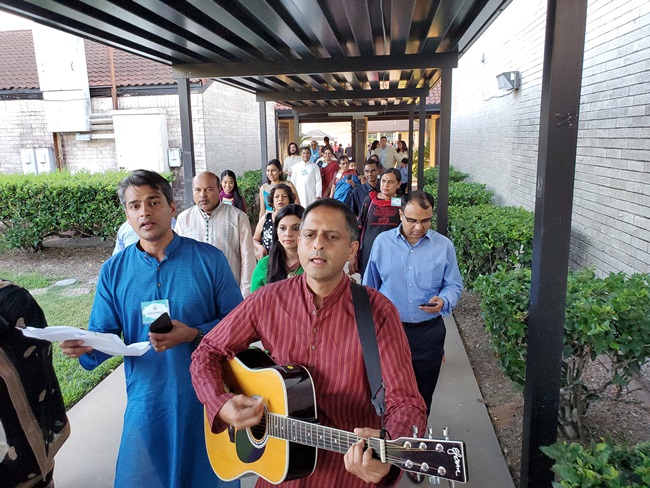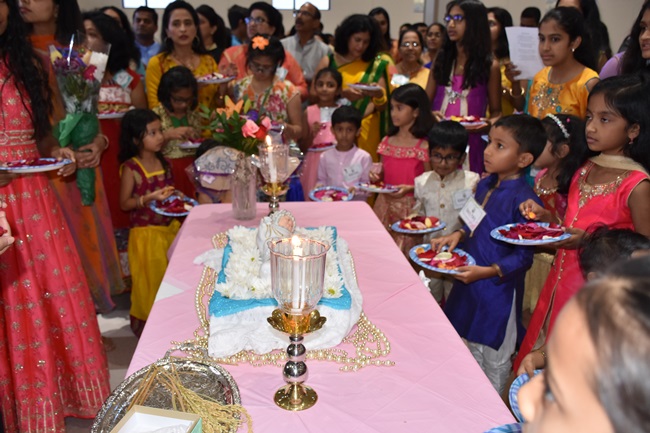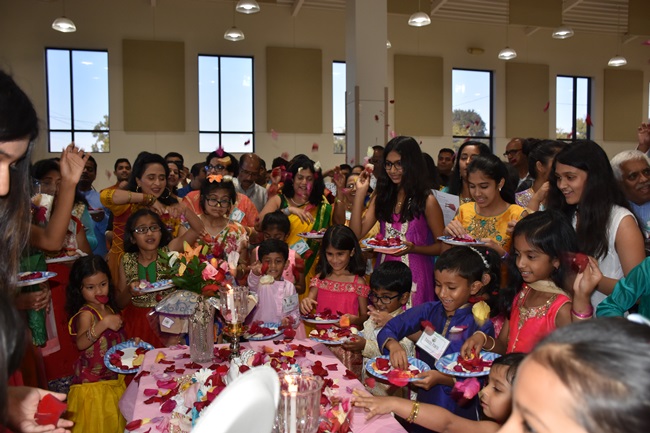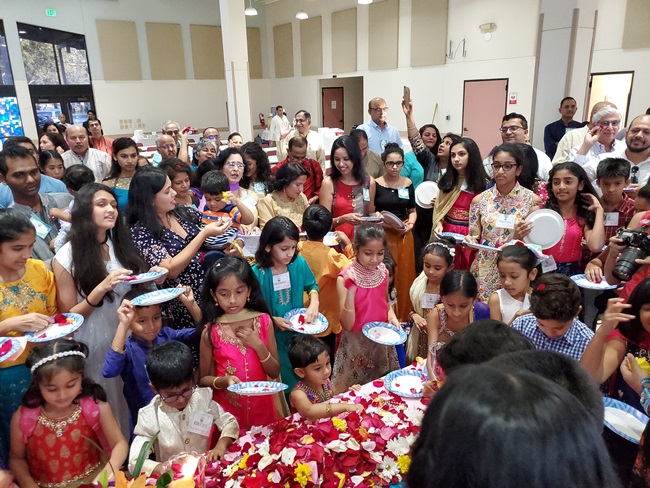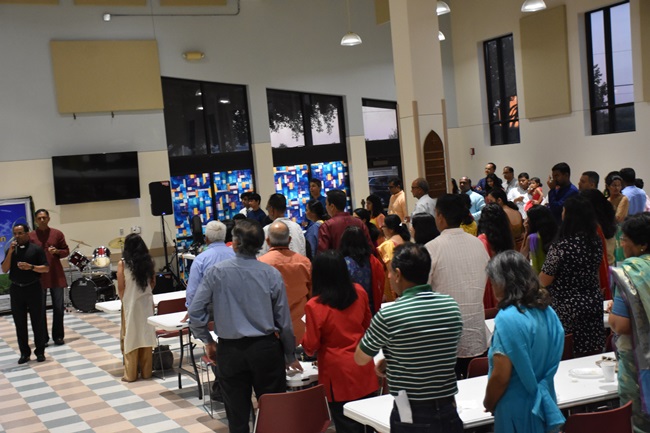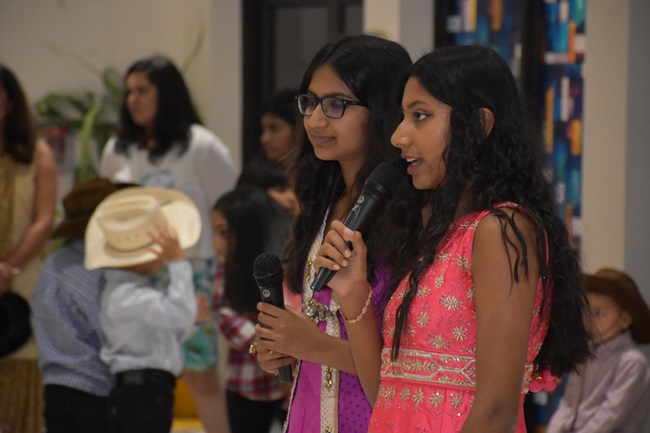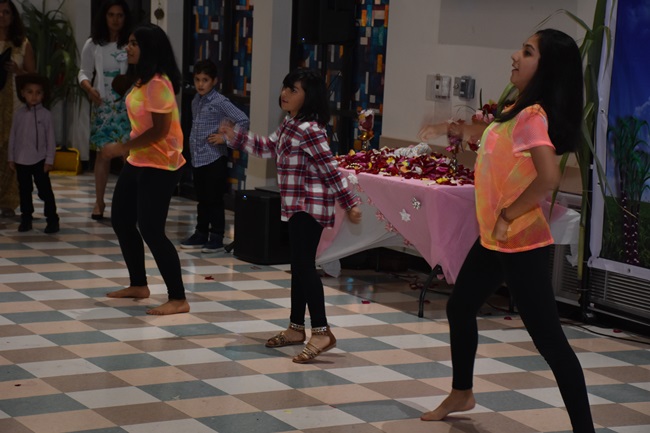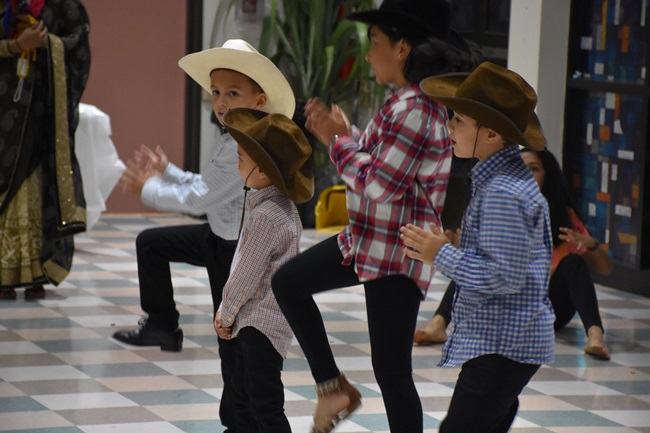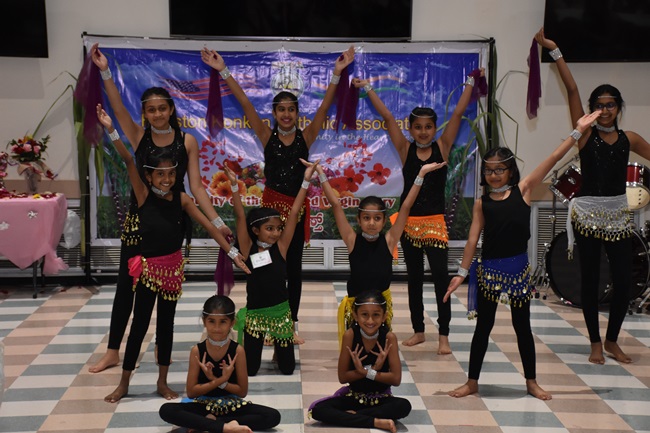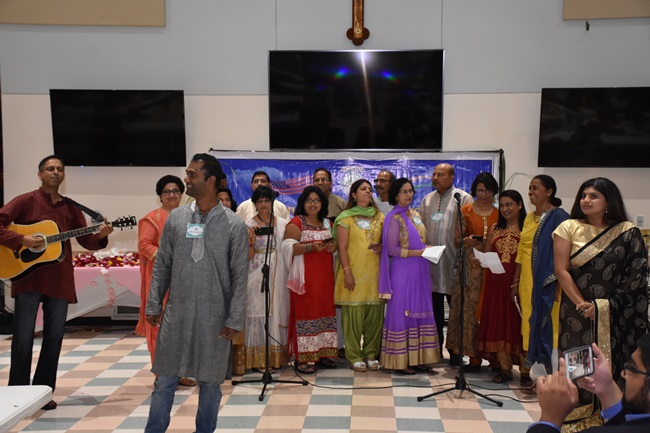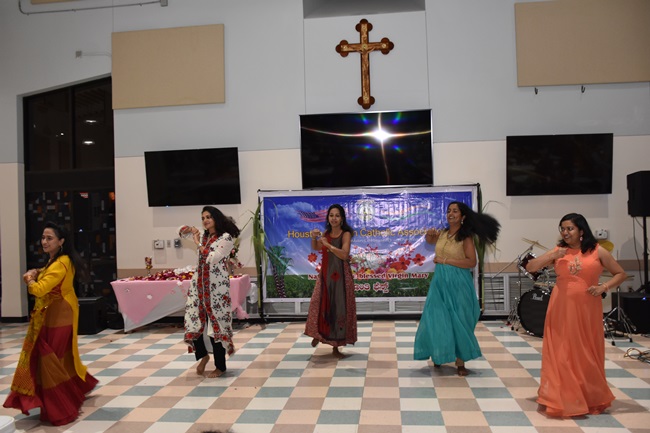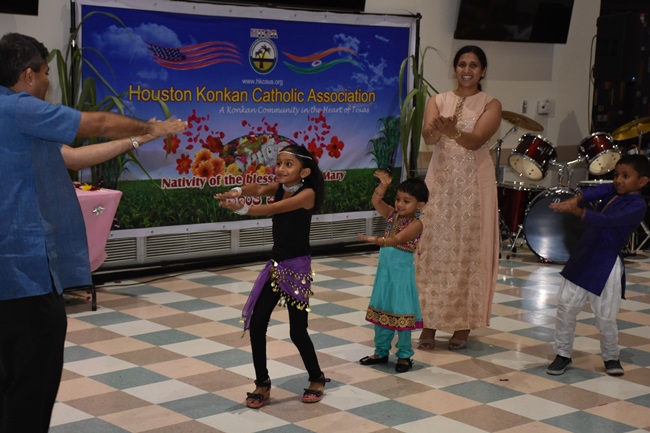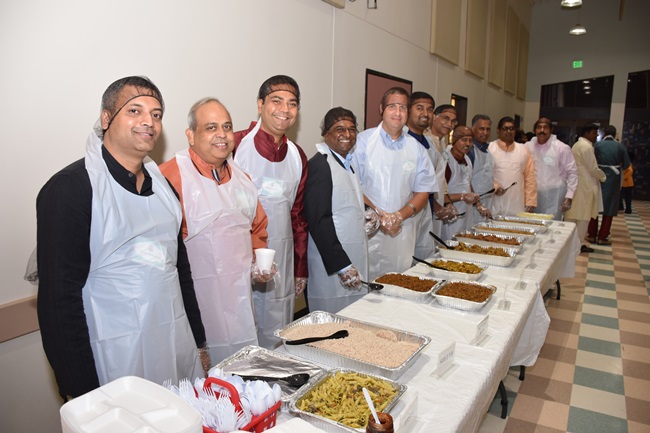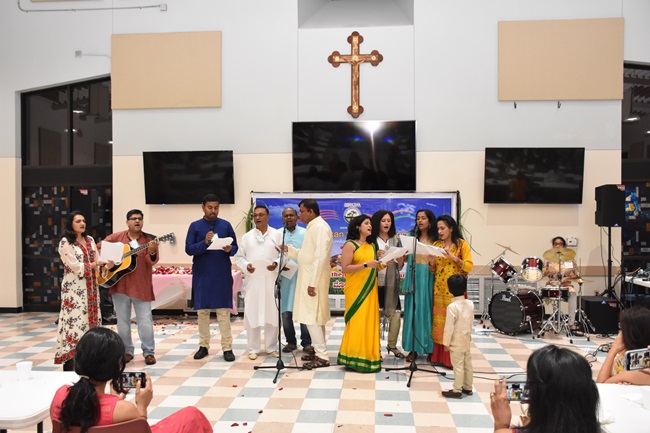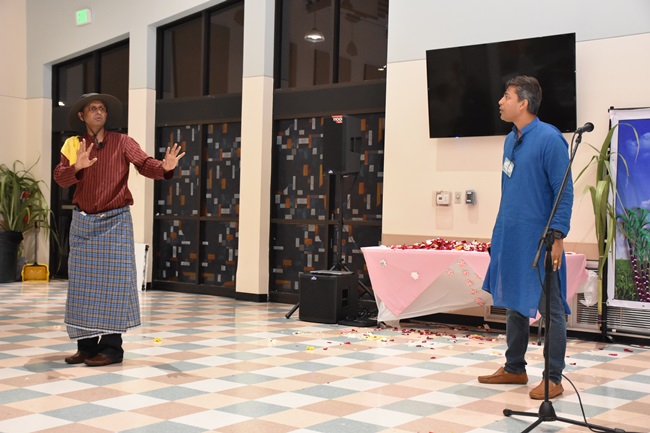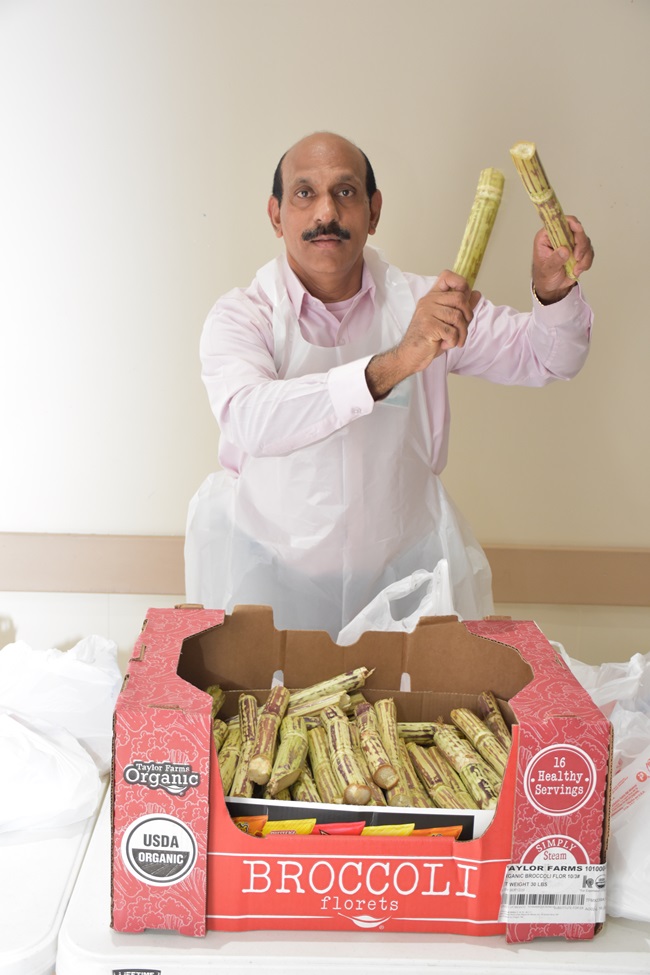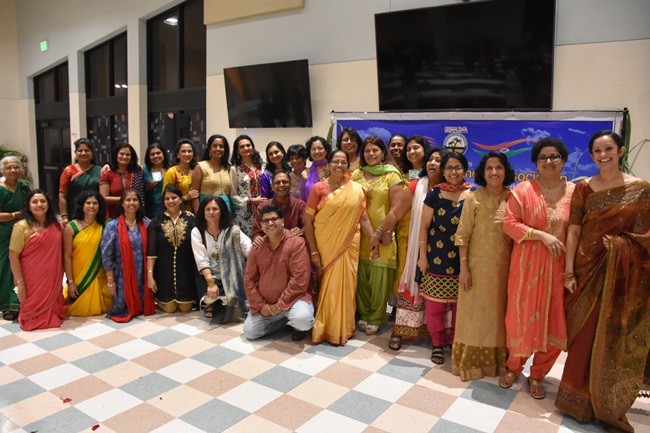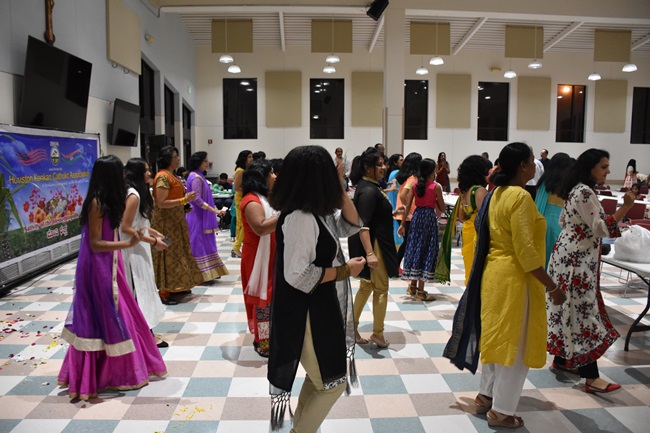 Denver Pinto and Leslie Mathias enacted an original Konkani skit called "Souza's Mobile". The acting and dialogue was hilarious and the audience thoroughly enjoyed it.

HKCA Event Director Leslie Mathias gave the vote of thanks and expressed appreciation and gratitude to the various members who participated to make this event such a great success.

The evening was compered by Denver Pinto and assisted by Leslie Mathias. They kept the audience entertained and engaged the entire evening.

DJ Aaron Mathias provided feet tapping music and had a lot of people dancing.
Maxi Pereira provided home grown sugar cane to take home, as people left after an enjoyable evening together.

The event was covered by photographers Katelyn Lobo and Roshan D'Souza. Kudos to the organizers and participants is pouring in on the Whatsapp group. Indeed it was a delightful celebration of the birthday of our Mother Mary.
Monthi Feast celebrations around the world