Bangaluru: Monthi Festh celebration by Konkani Kulvar
Bellevision Media Network


Bengaluru, 11 Sep: Veneration of Mother Mary and blessing of New Paddy commenced at 11.15am followed by Concelebrated Holy Mass in Konkani by Fr. Bonaventure Rodrigues (Spiritual Director of St. Peter's Pontifical Seminary), Fr. Arokiya Swamy (Parish Priest), Fr. Michael (Asst. Parish Priest), Fr. Francis D'Souza and Br. Joel Fernandes.
Mrs. Dona D'Souza welcomed the members and guests with a brief introduction of main celebrant Rev. Fr. Bonaventure Rodrigues. The melodious choir was led by Mrs. Bernadette Lewis, music by Mary Clare and choir was assisted by Aditi D'Souza.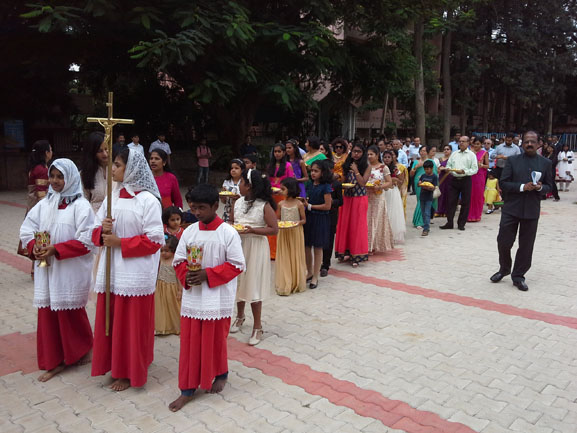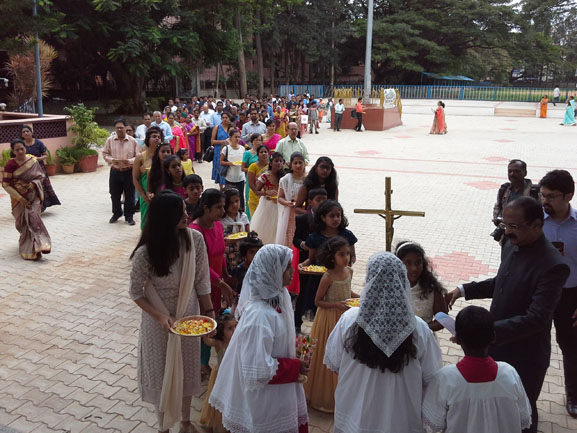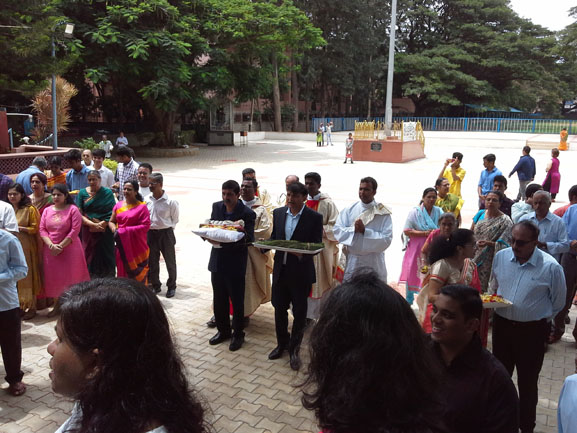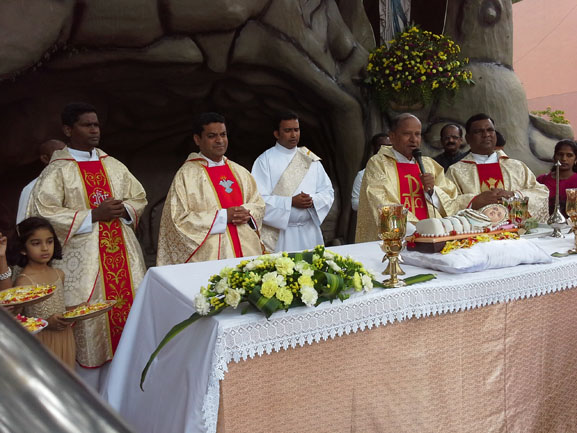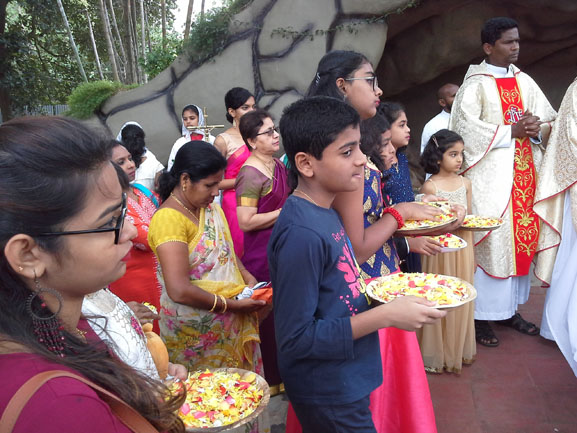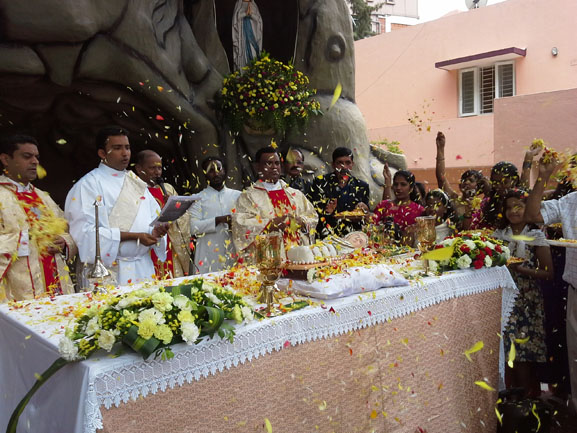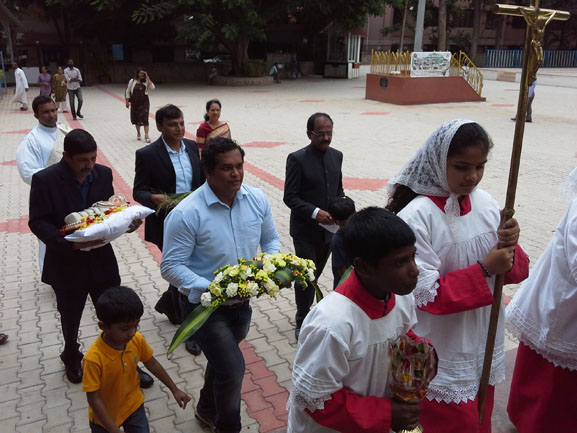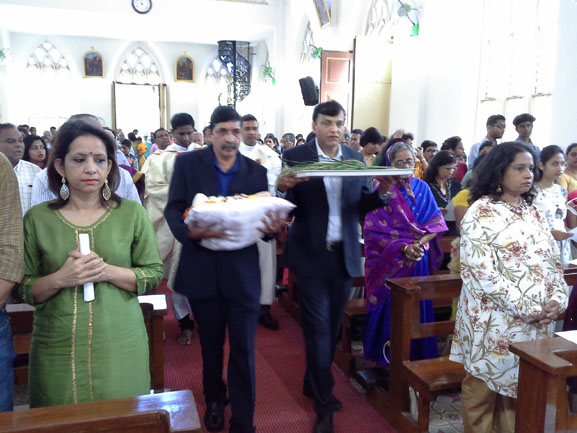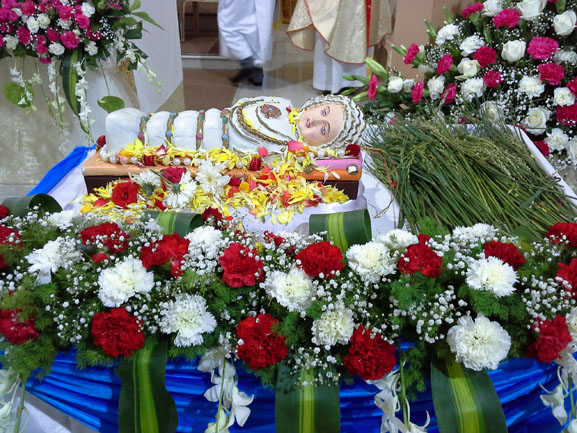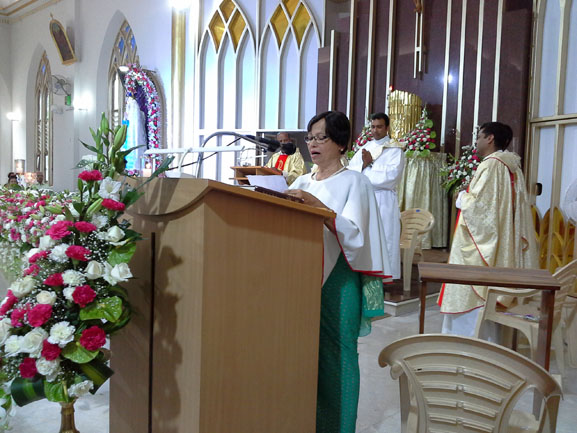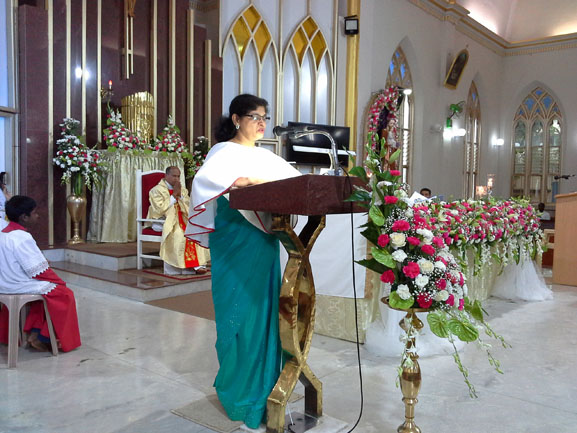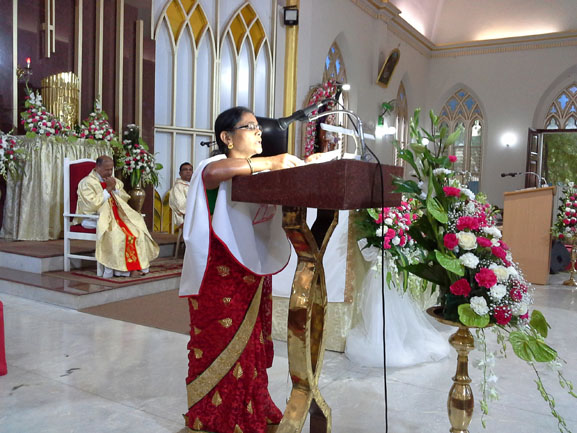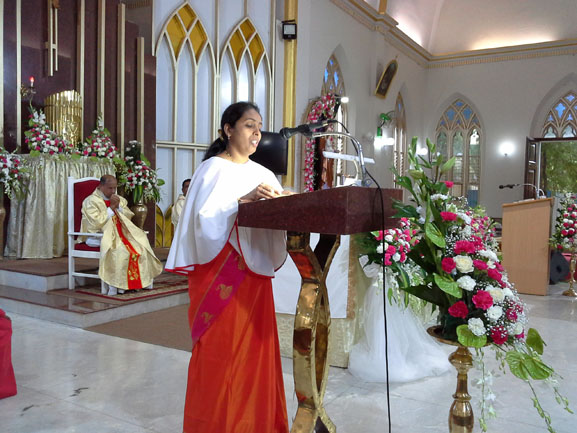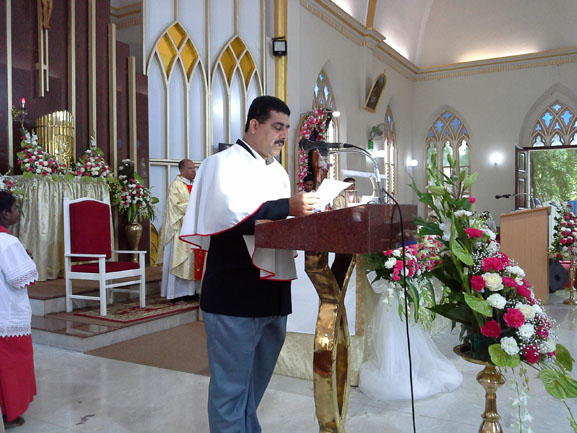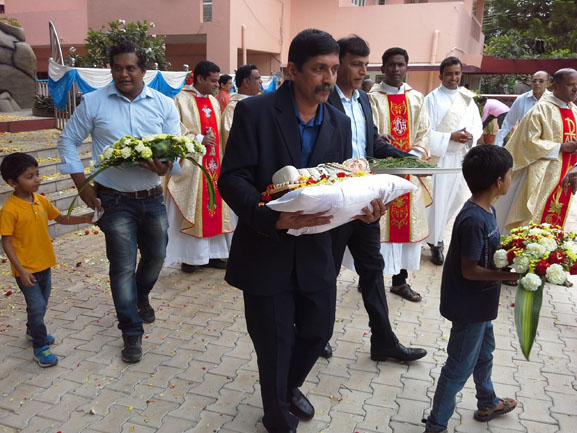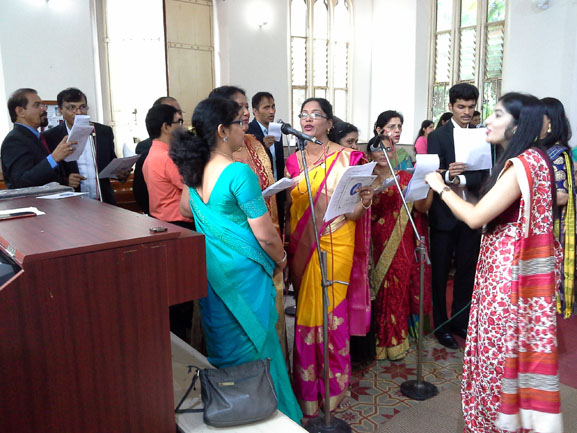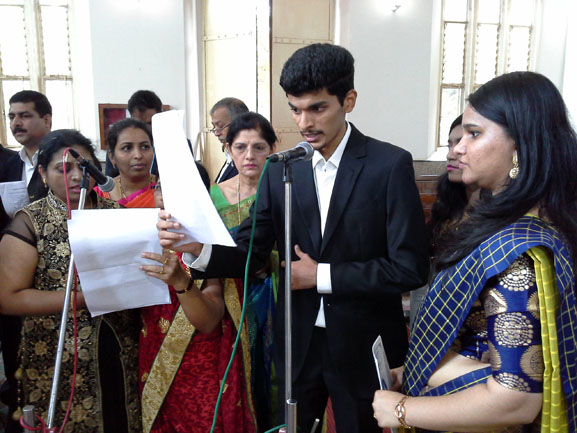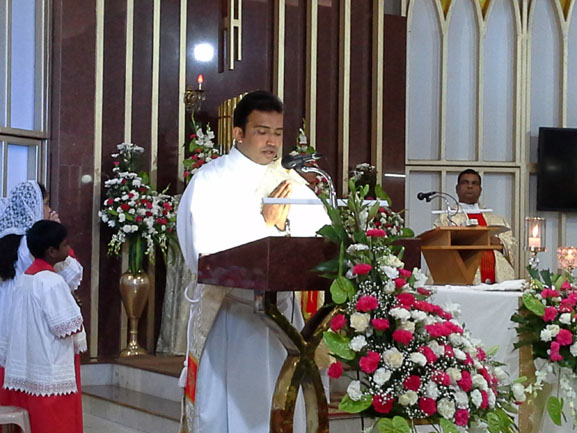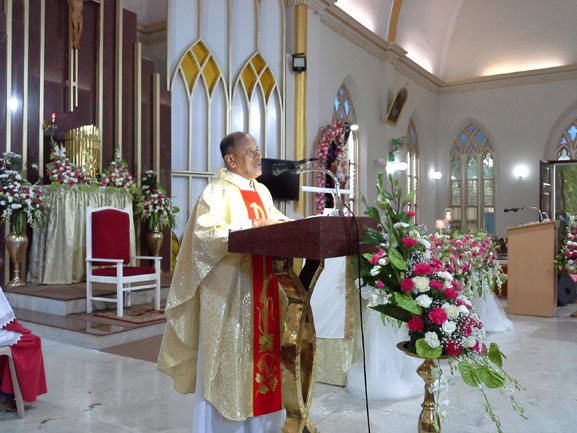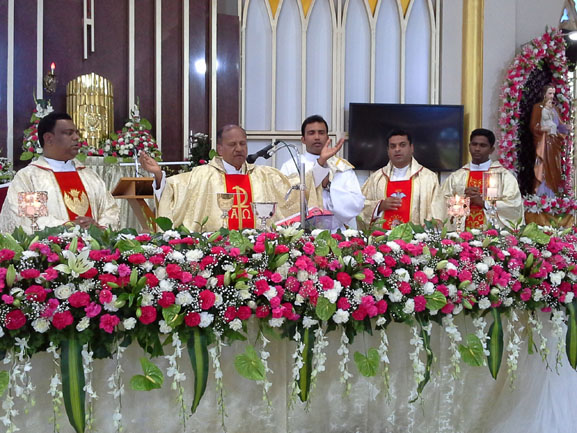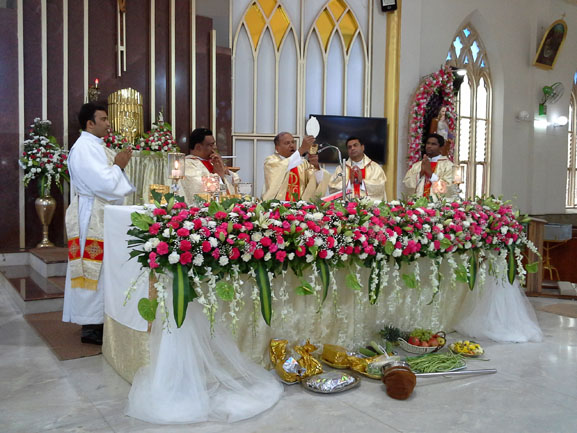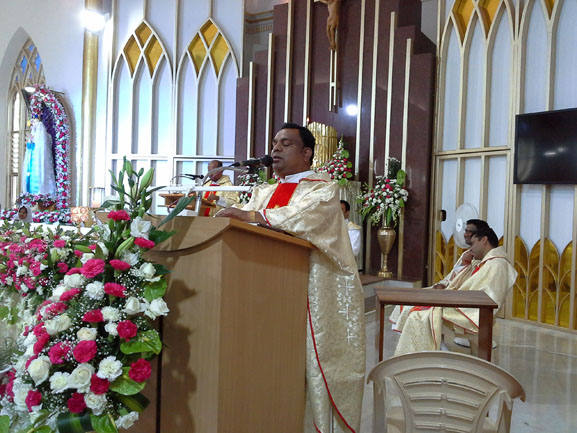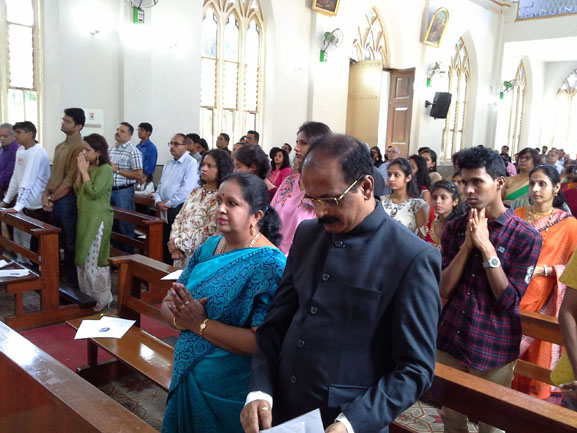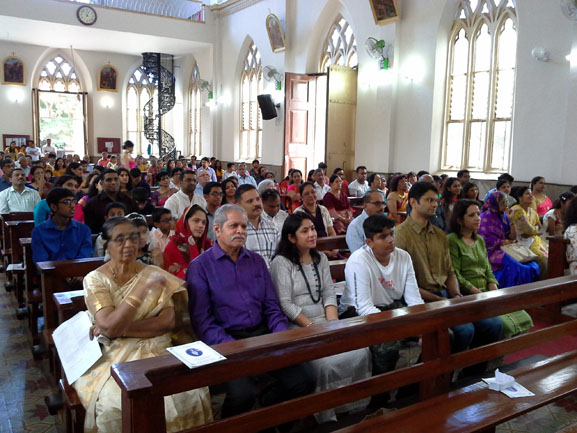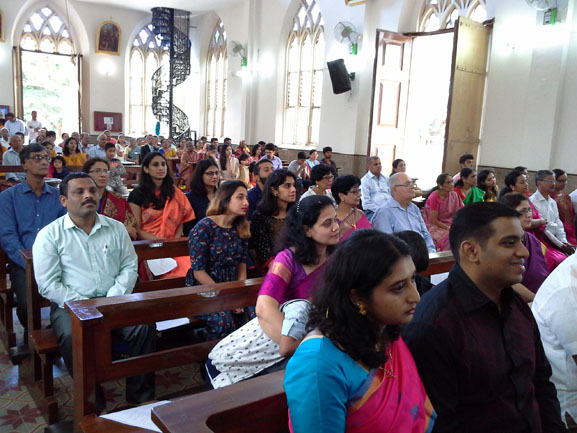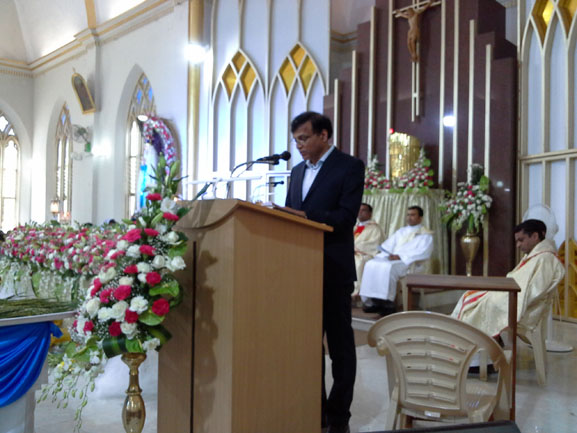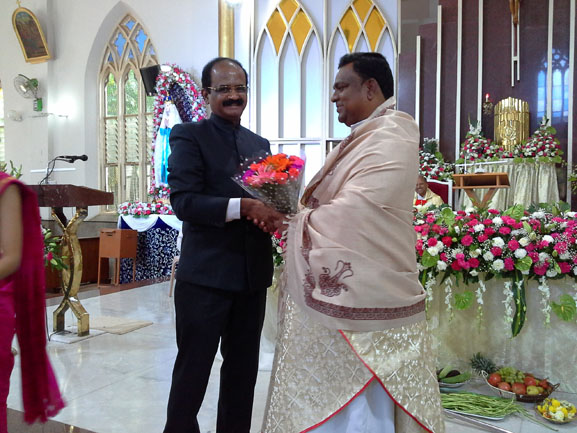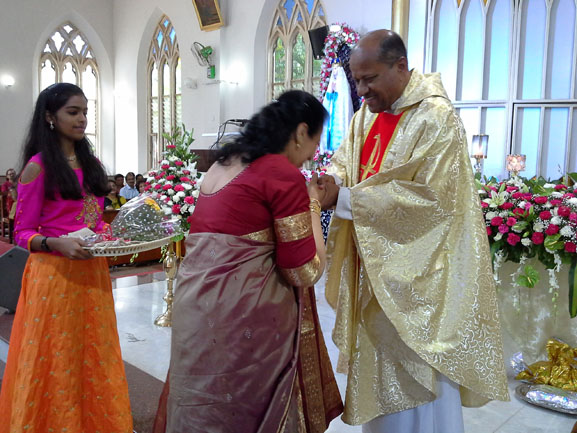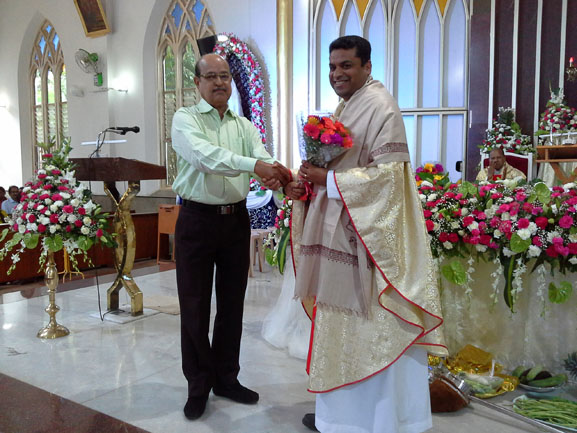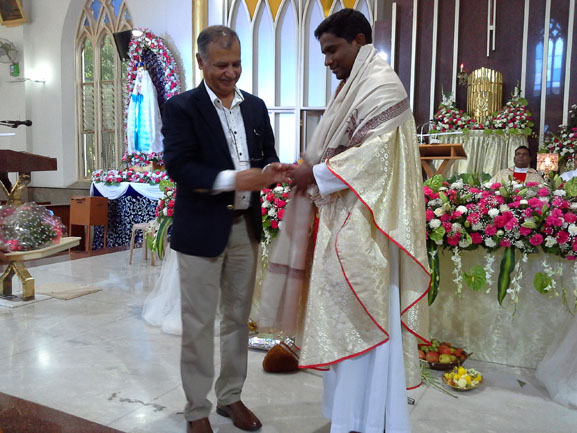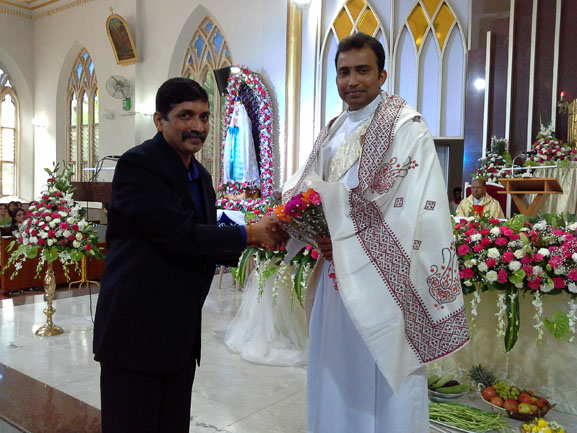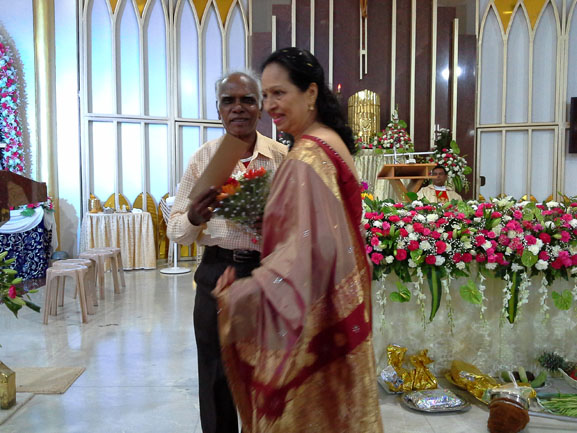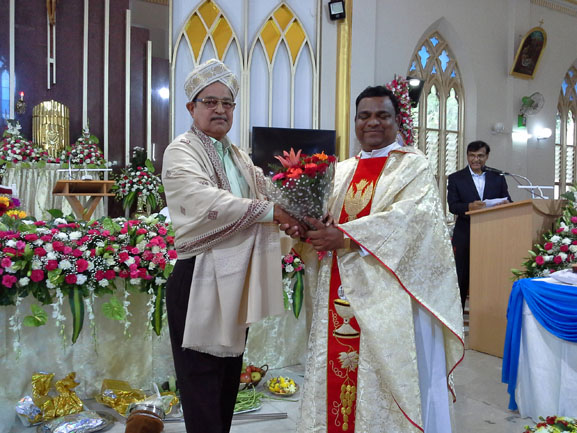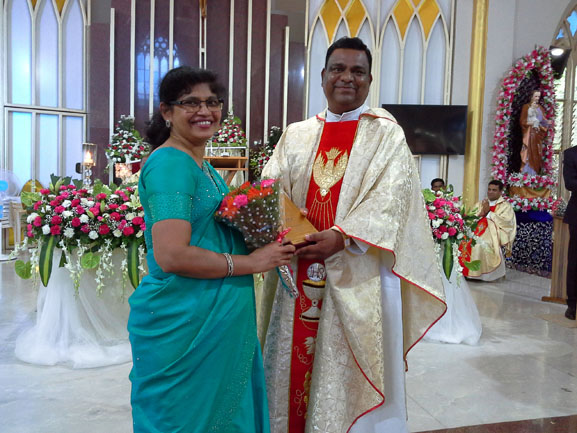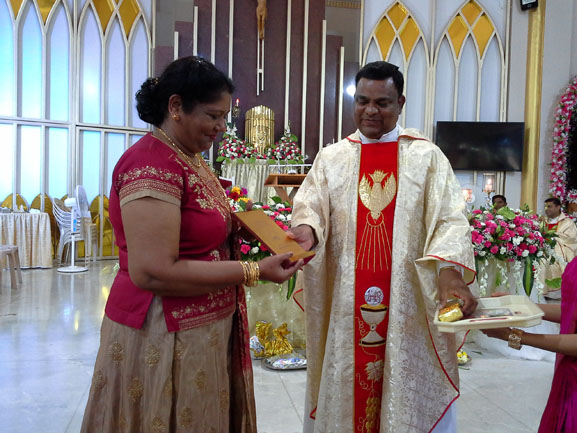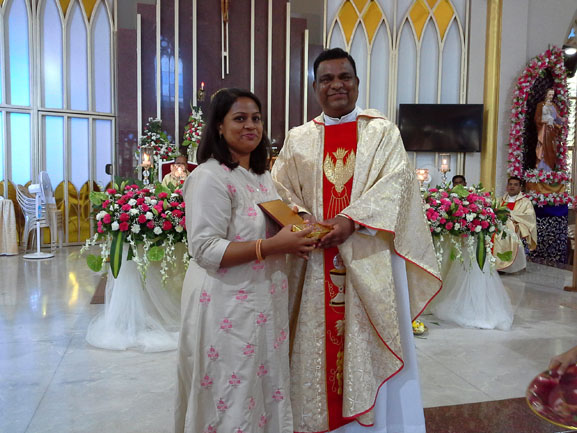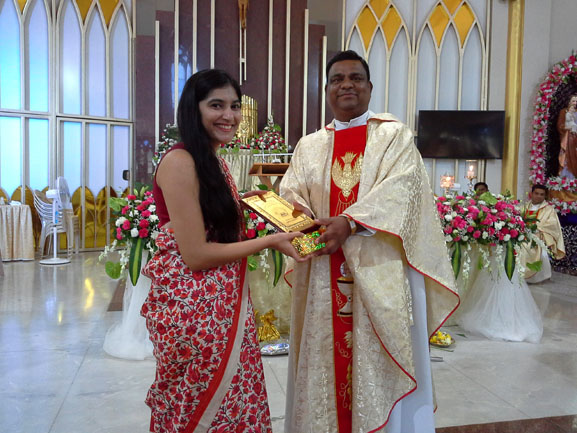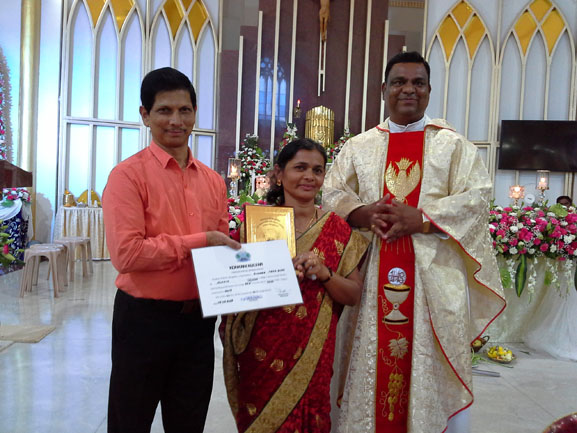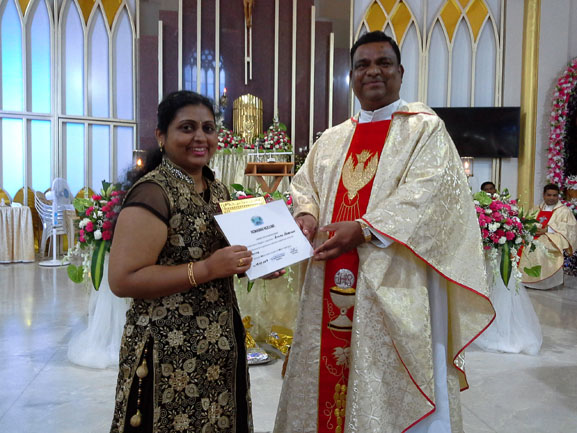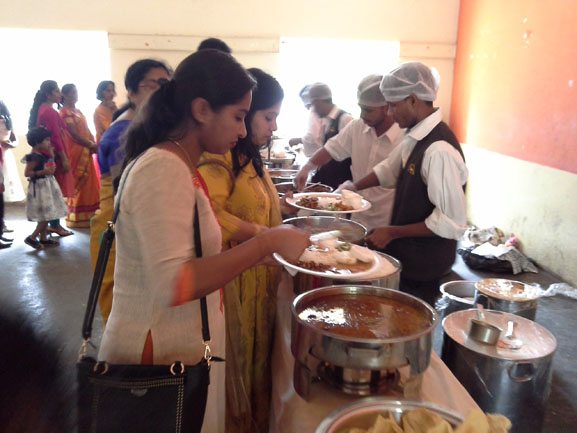 Vote of thanks was done by Mr. George Menezes (Joint Secretary). A ceremony of honoring the priests, senior members of the association Mr. A. I. Rasquinha & Mr. Lawrence D'Souza, Dr. Lora Menezes on her achieving Ph.D. and students scoring highest marks was conducted.
A sumptuous traditional vegetarian lunch was served to all the members and their families at the Parish Hall. New Paddy and sugarcane were distributed after the lunch.
Dr. Ajith Royan, President of Konkani Kulvar, thanked all the members for their efforts, support and contributions in making the event a memorable one.
Monthi Feast celebrations around the world