Sohar: MCCS celebrates Monti Fest at St Antony's Church Sohar
By Violet Vas

Pics by Raizen DSouza

Bellevision Media Network


Sohar/Sultanate of Oman, 11 Sep: September month is that part of the year when the mother earth adorns itself in green attire. Green is the colour of life, prosperity and the colour with pleasant feeling.
Birthday of Infantr Mary is being celebrated throughout the world with utmost love and compassion. September 8 is celebrated as 'Monti Fest' the birth of Infant Mary in Mangaluru. This day is also celebrated as the harvest festival.
Mangaloreans of St Antony's parish, Sohar, a major industrial and port city in Sultanate of Oman celebrated Monti Fest – 2019 on Friday, September 6. The preparations for this day started a week ago with organising cricket and throwball tournaments for children, men and women. The winners were felicitated on the day of celebrations of the feast.
All the devotees gathered on Friday at 5.00pm at the parish hall for the rosary and ushering of flowers. After which the decked up statue of Infant Mary was taken to church in solemn procession.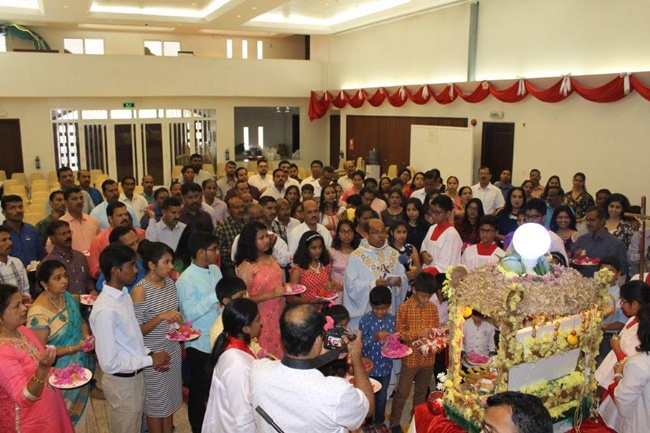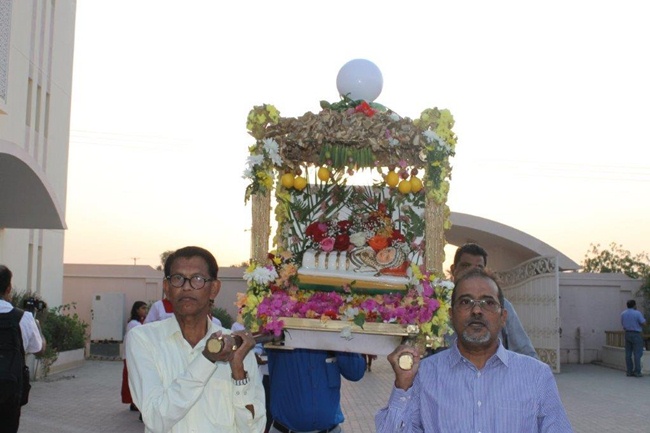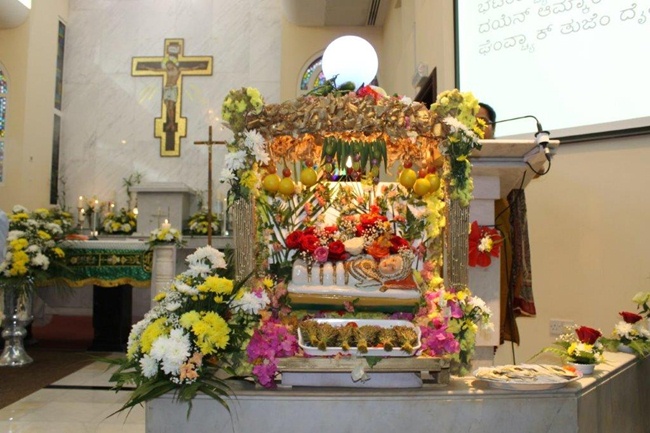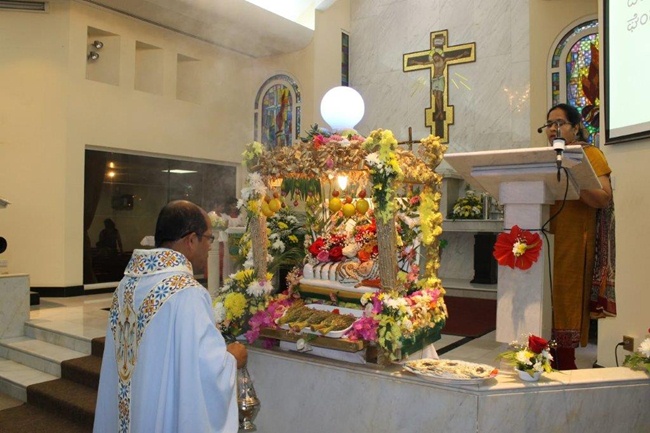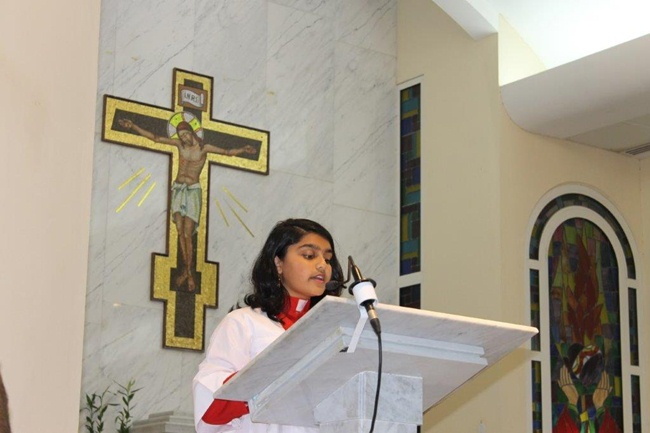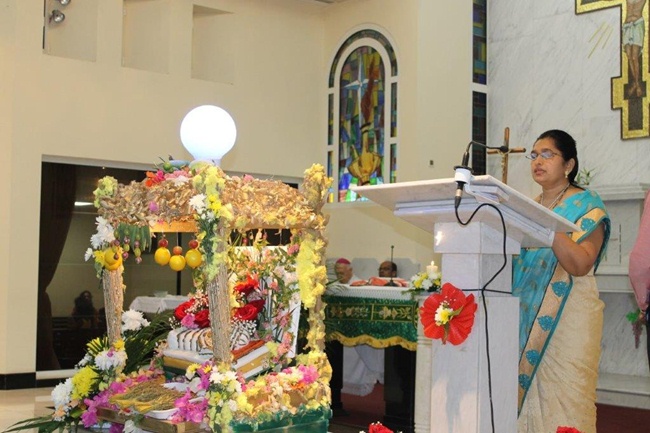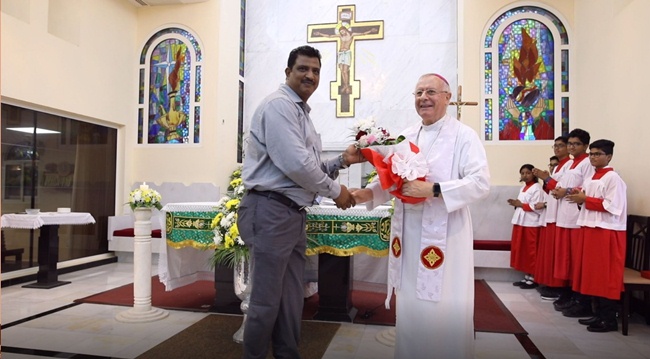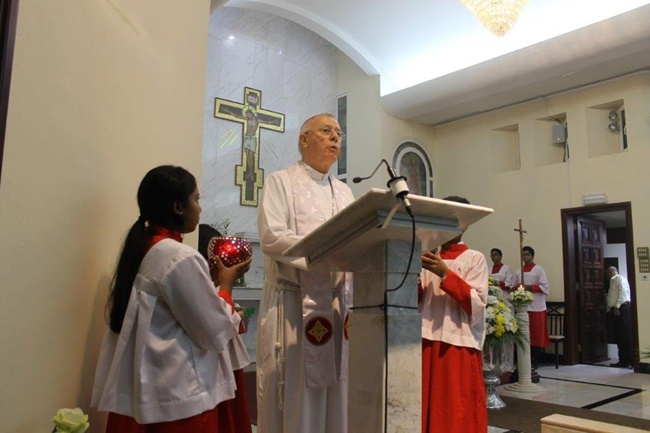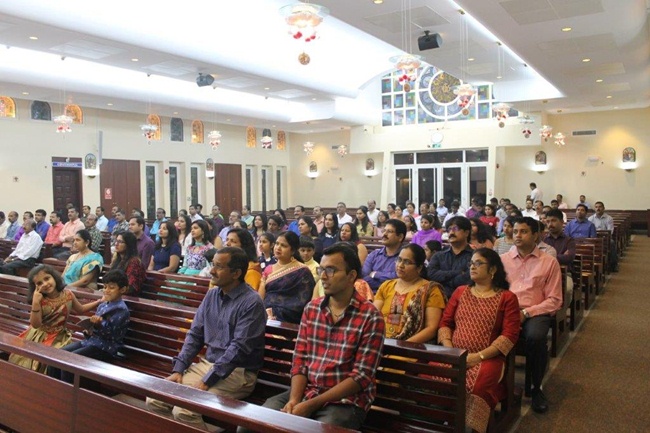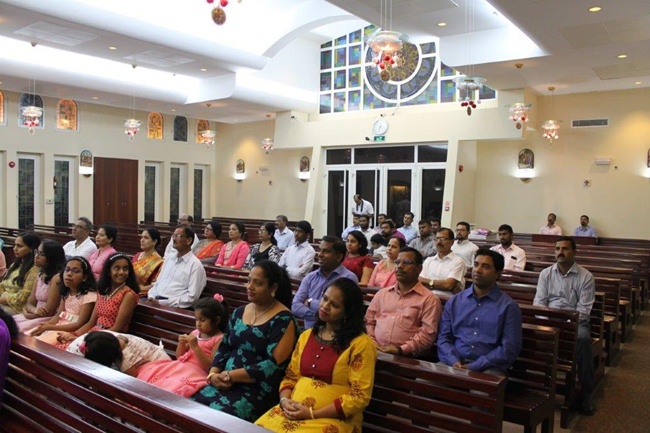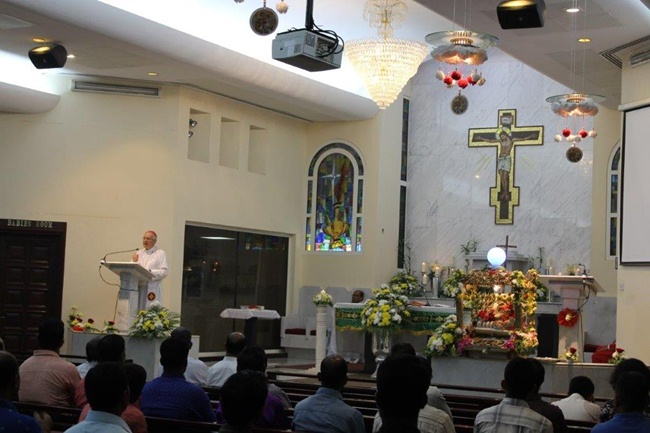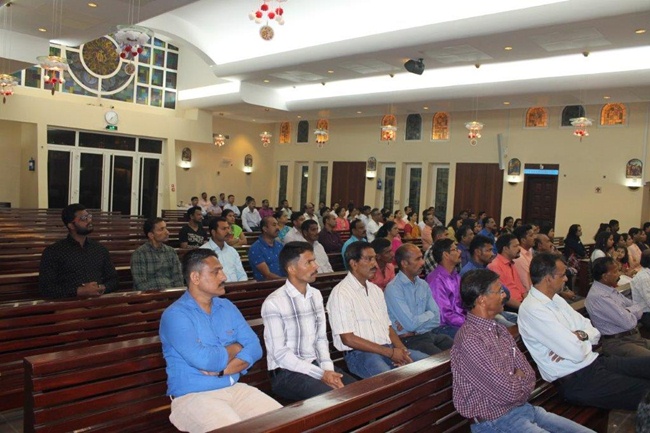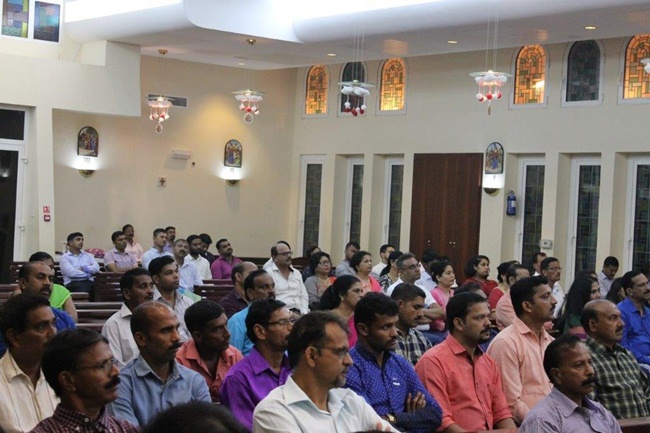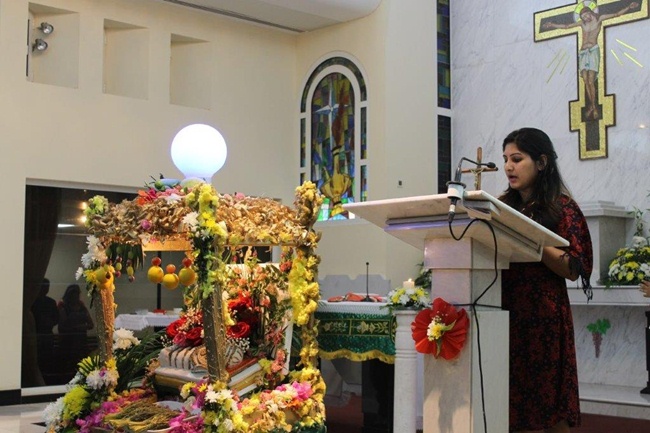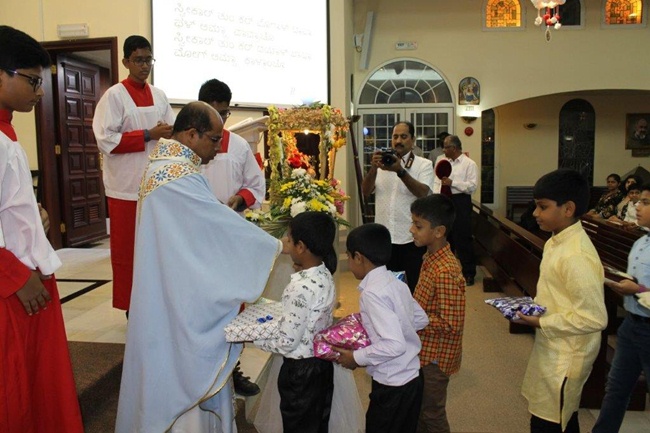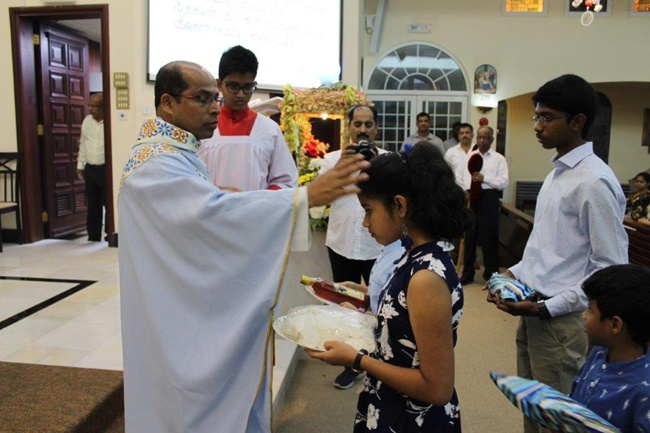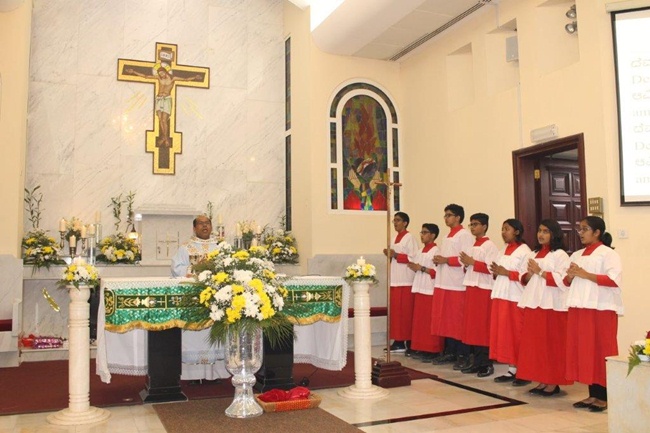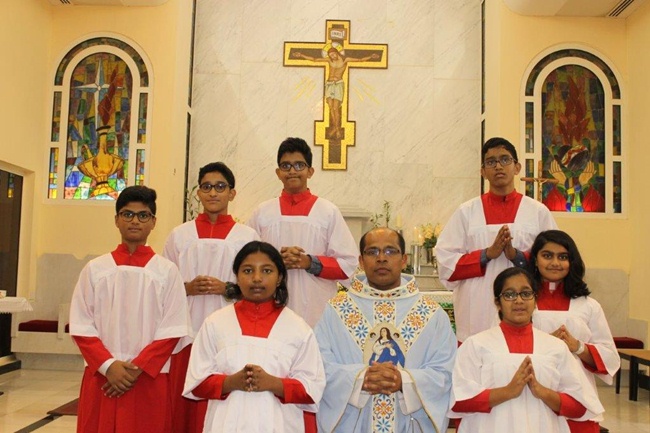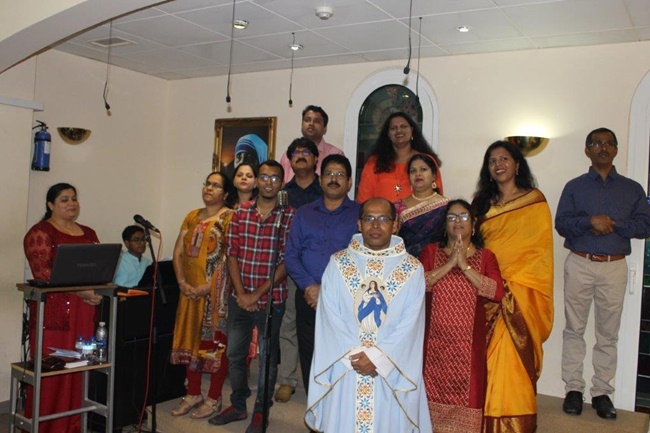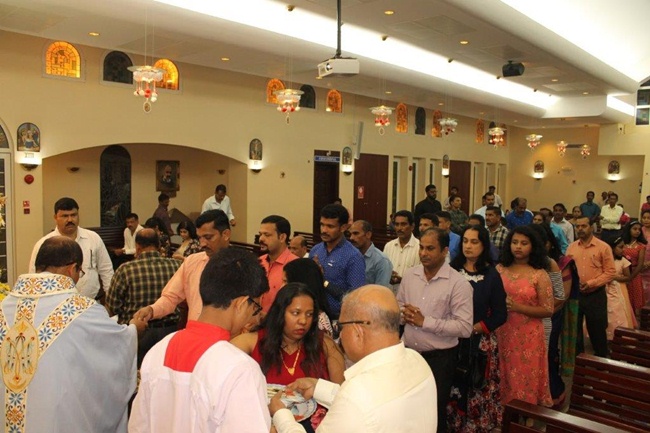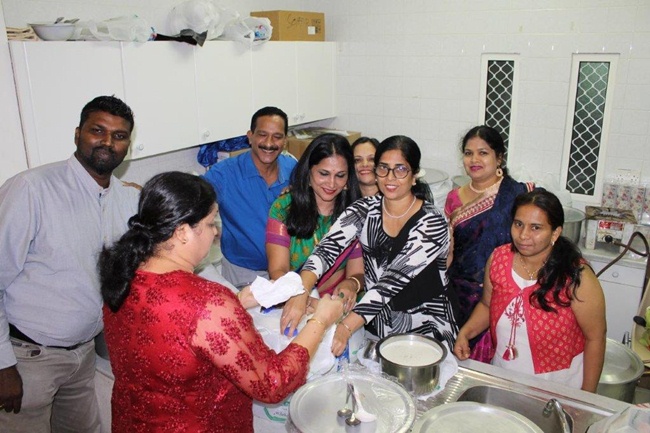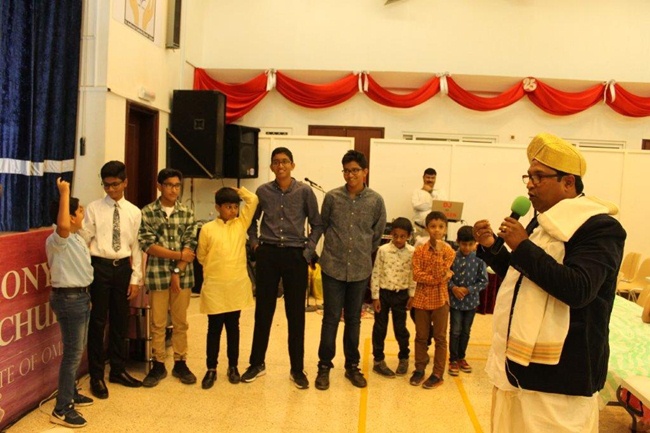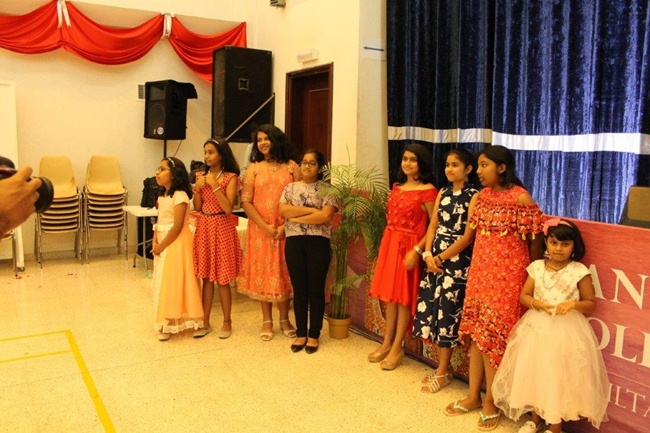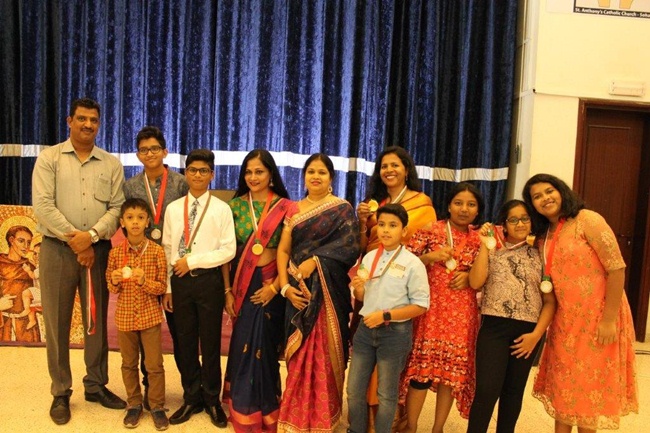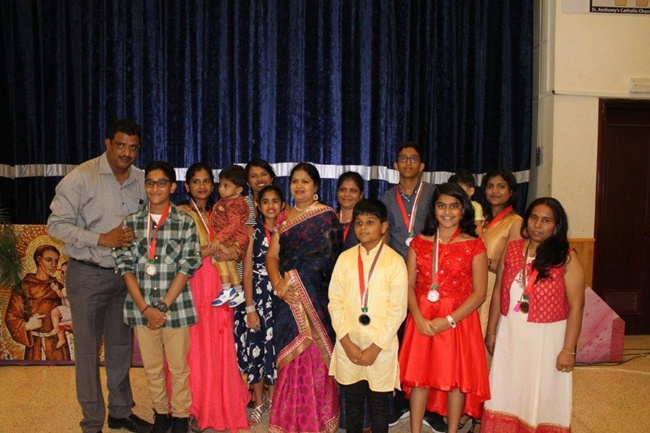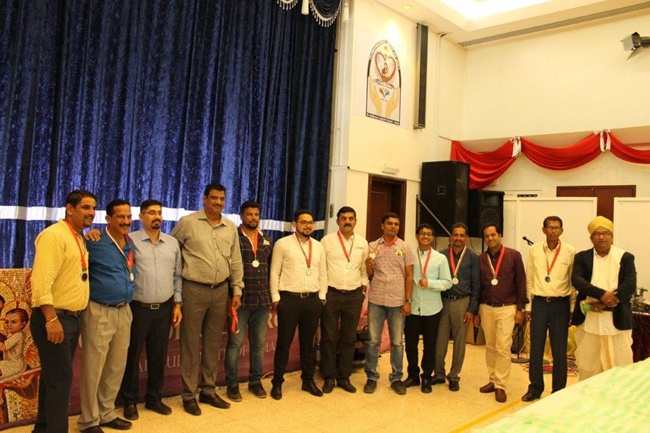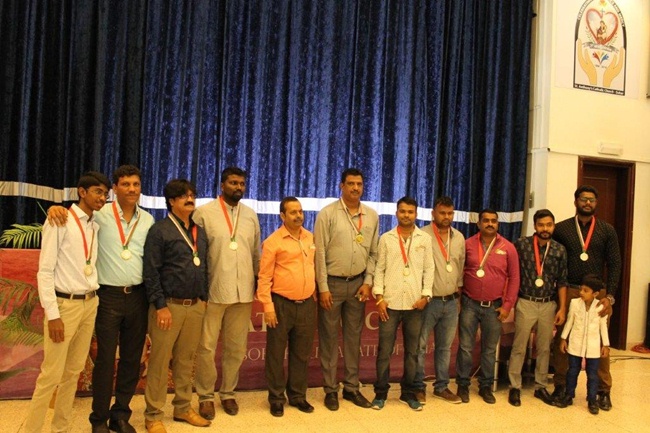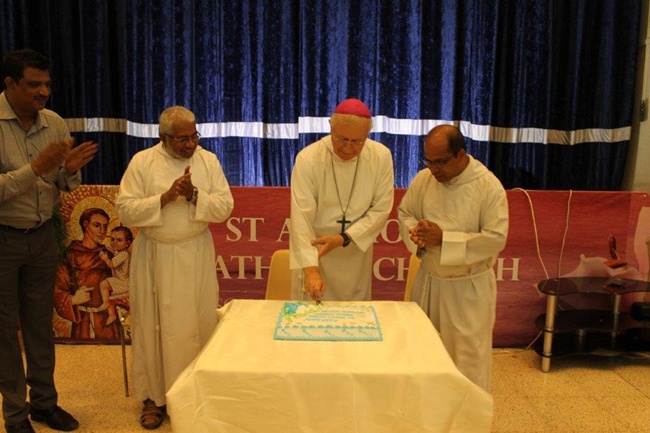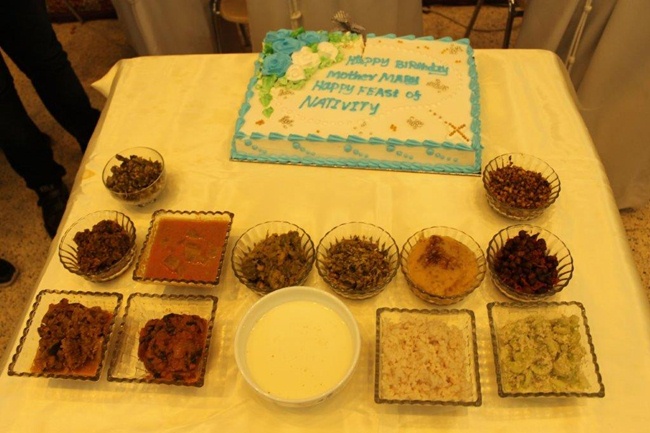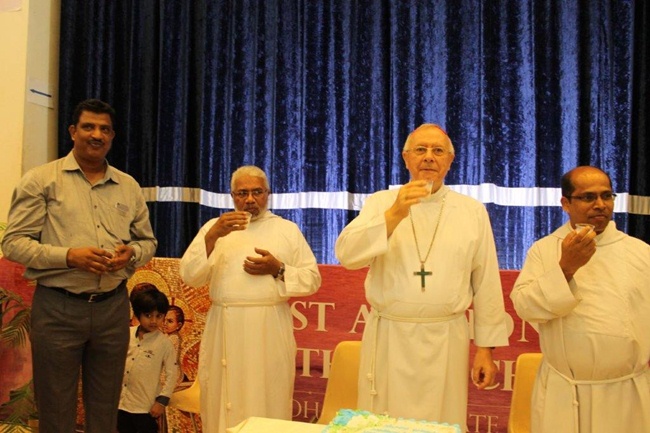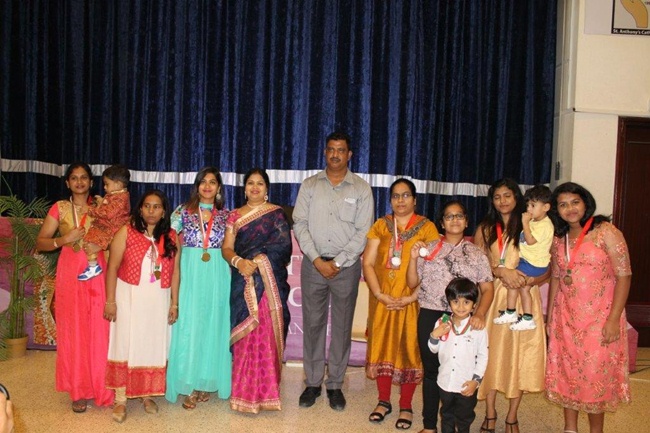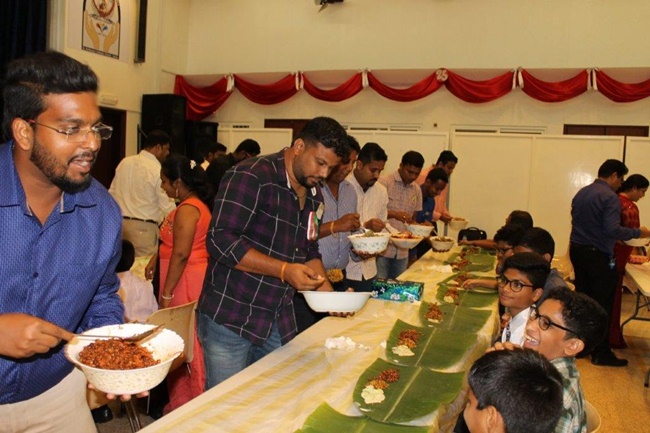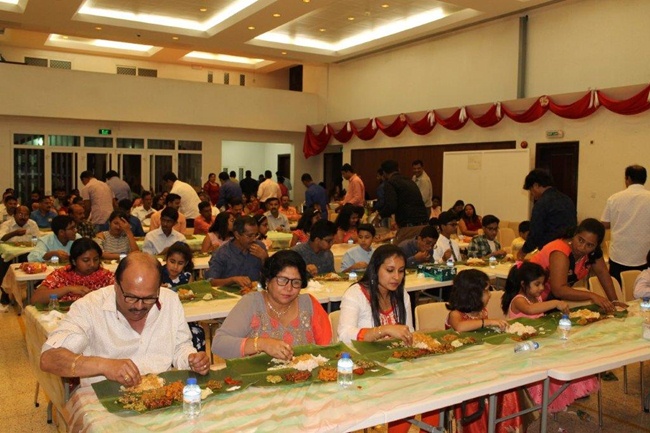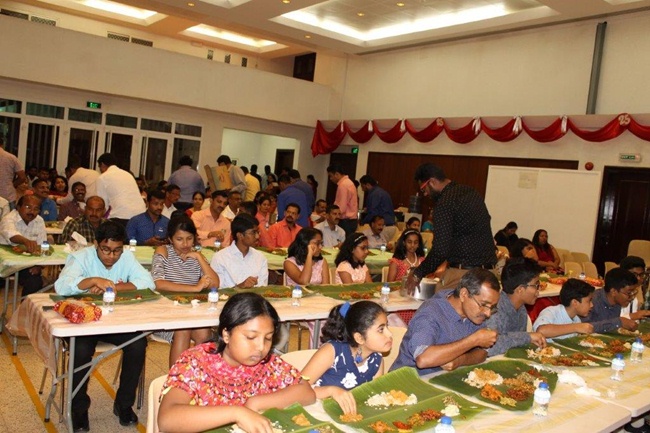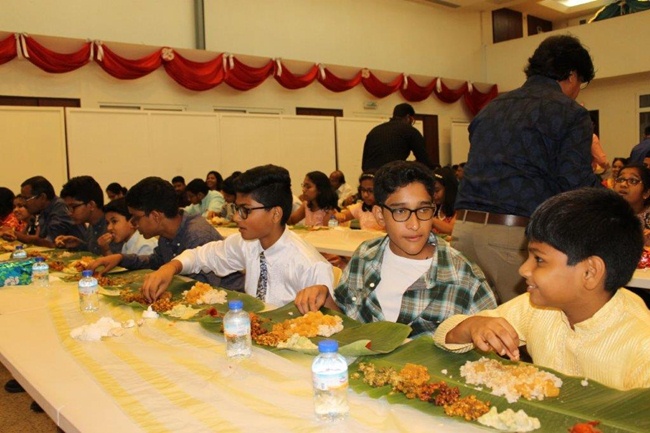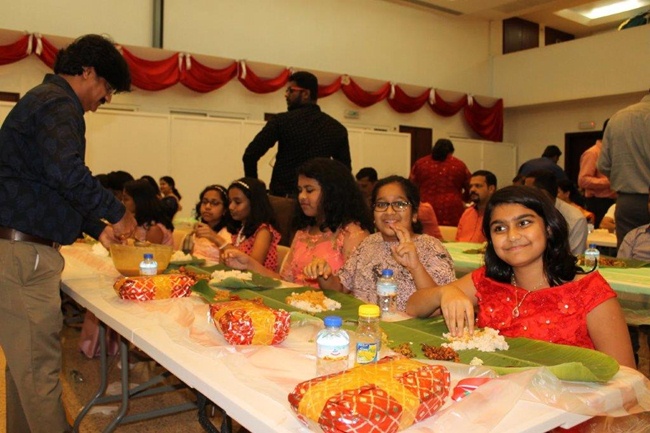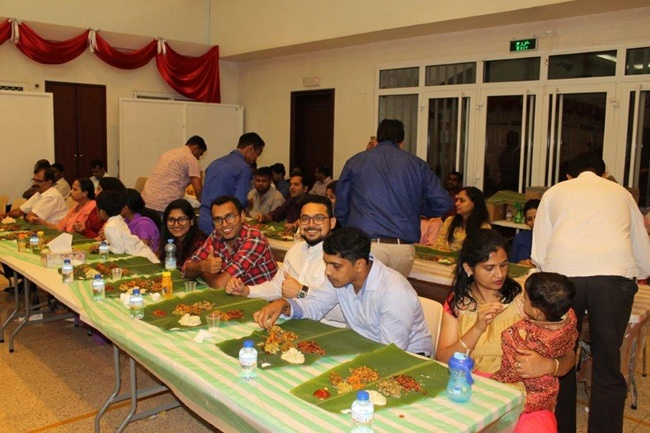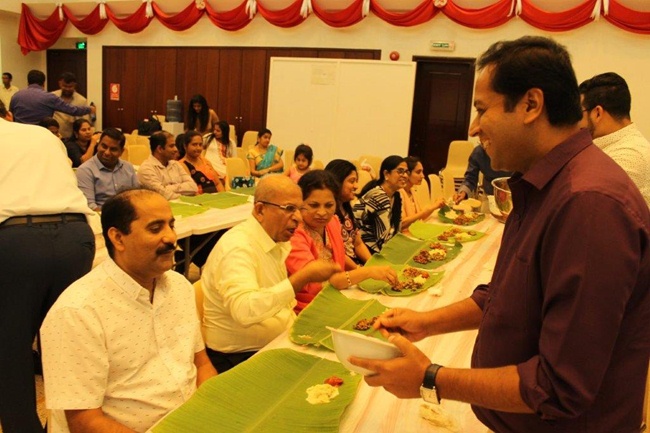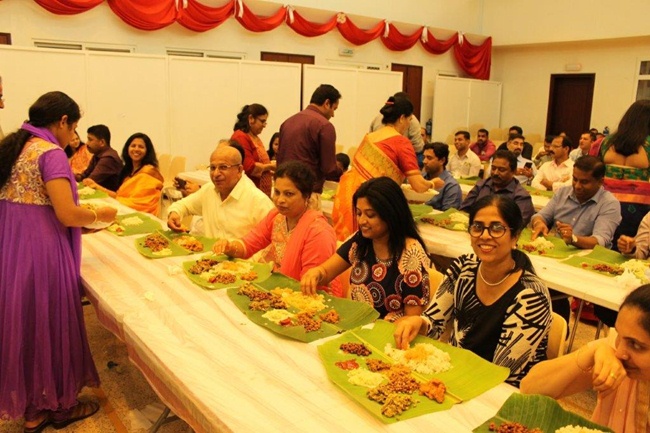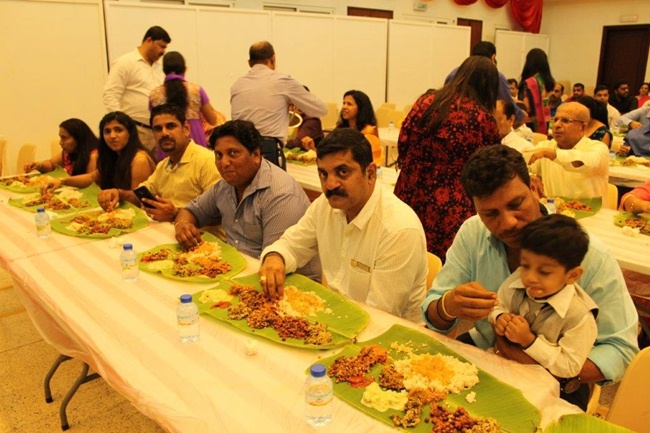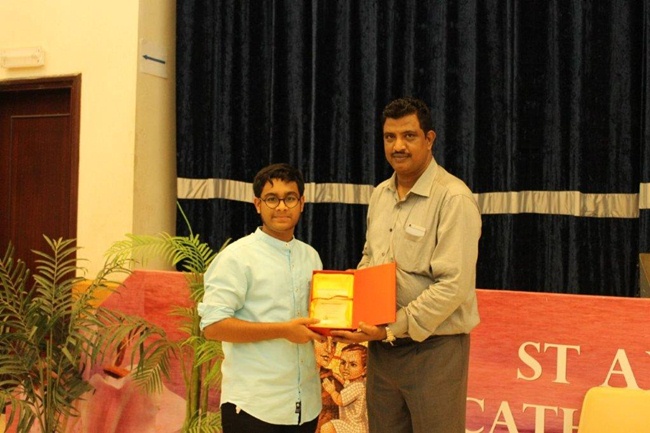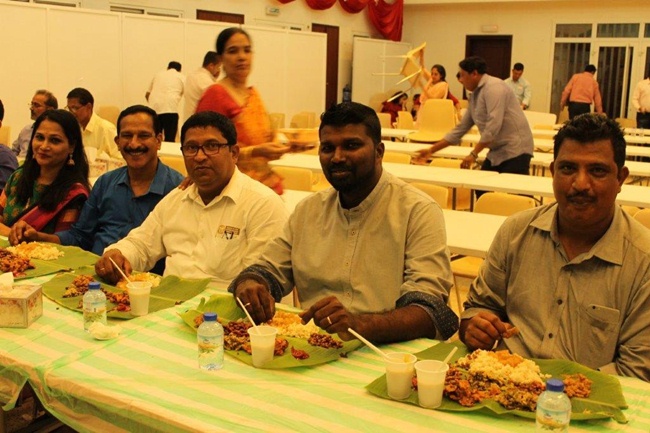 This year, the congregation was privileged to have Bishop Paul Hinder amidst them.
The parish priest of Sohar Fr Augustine was the main celebrant of festal Eucharistic Celebration.
After the festal Mass, all gathered at the hall for the traditional 'Novem Jevan.'
Bishop Paul Hinder, Fr Augustine and guest priest Fr Lawrence KG joined in festal celebration. 'Novem' was consumed by all the gathered, signifying family unity.
Awards for the winners of the games and also award for the students passed out in Class X was part of the events for the day.
Sumptuous vegetarian food was prepared by members of the community.
'Laudate' was sung by all after meals.
Needless, to say the evening was a mega family gathering away from hometown.
Monthi Feast celebrations around the world