Our Lady of Perpetual Succour Church, Nirmalpadau Parapady
By Avil DSouza

Bellevision Media Network


Karkal, 09 Sep 2019: The feast of Nativity of Blessed Virgin Mary was solemnly celebrated in Our Lady of Perpetual Succour Church, Nirmalpadau Parapady on 8th September, 2019.
The nine days of Novena concluded with the final flower offering at the Mother Mary grotto at sharp 8:30 am, where small children and the parishioners carrying varieties of baskets with beautiful flowers venerated Infant Mary during the prayer lead by Rev Fr Jerald Dmello , the parish priest. It was followed by the procession towards the church.
The solemn feast mass was celebrated by the main celebrant Rev Fr Jerald Sandeep Dmello . During the homily Rev Fr Jerald preached , "Importance of family bond and modern threat to families was reflected . He also stretched the Need of protecting nature and gifts of nature was preached.
He also preached Respect and value for girl child in family mother, Wife,Grandmother,Sister. The new grains of rice were consecrated during the mass, which was assisted by the Parish choir.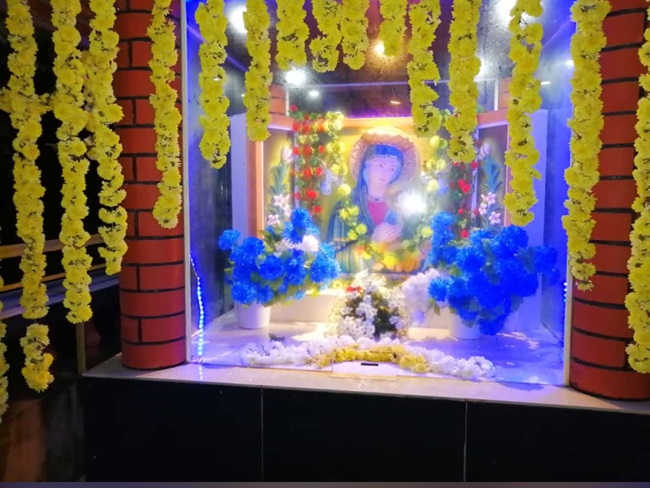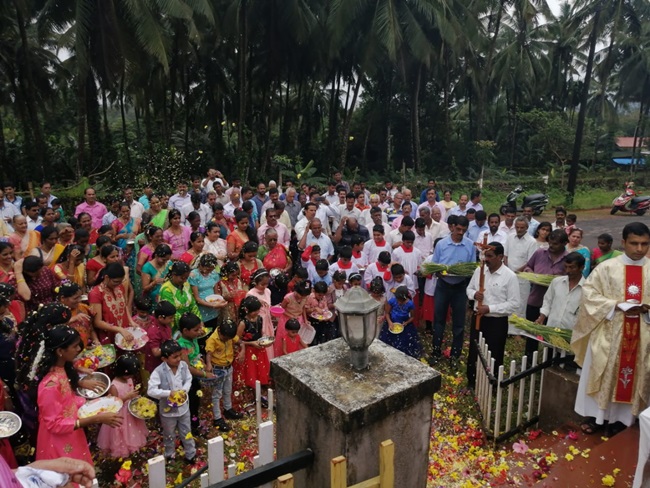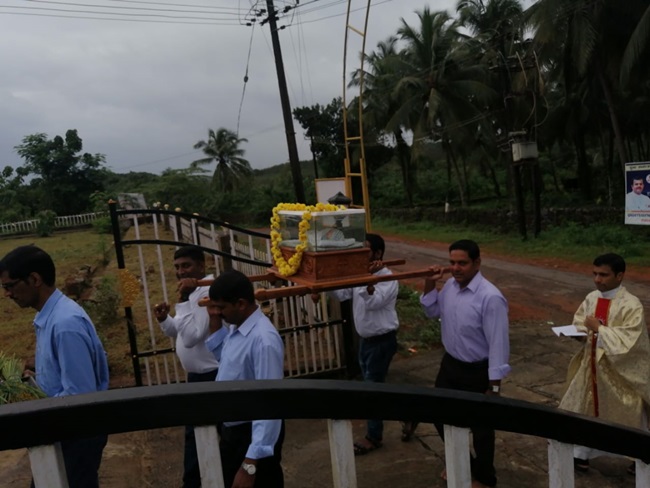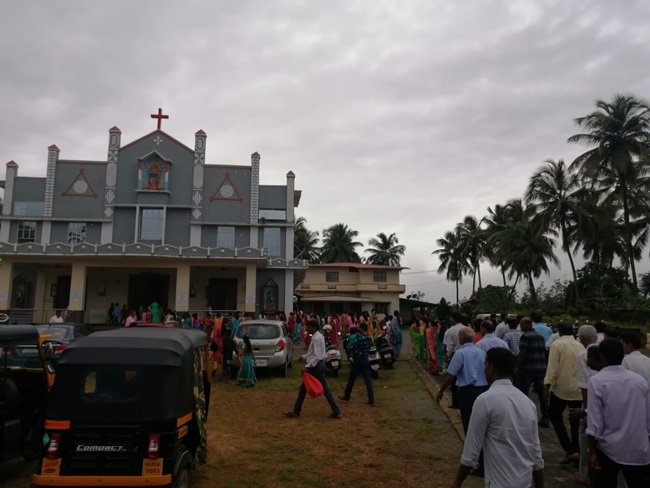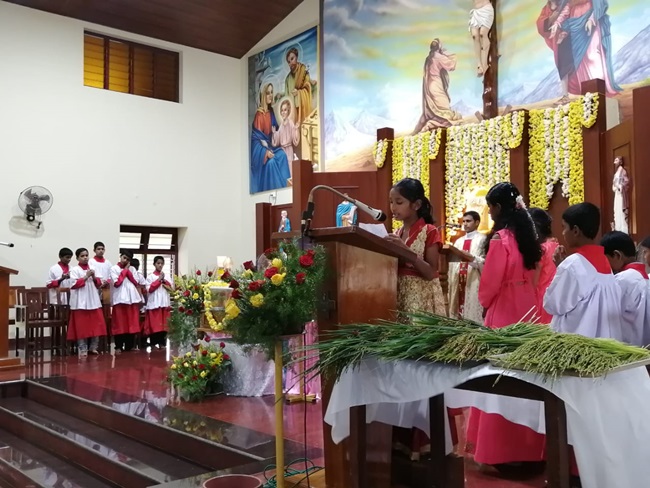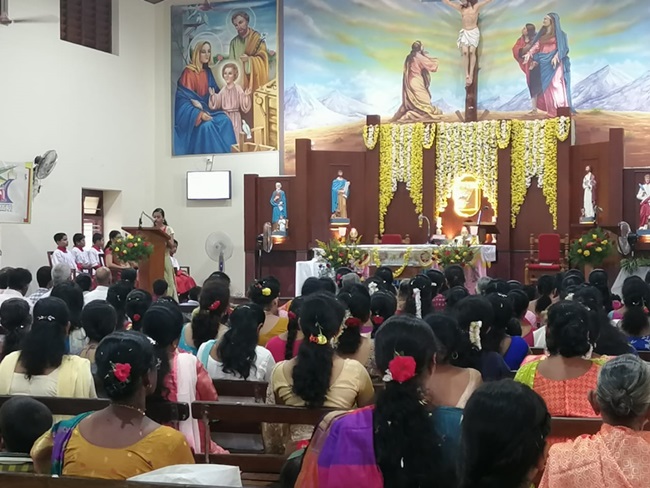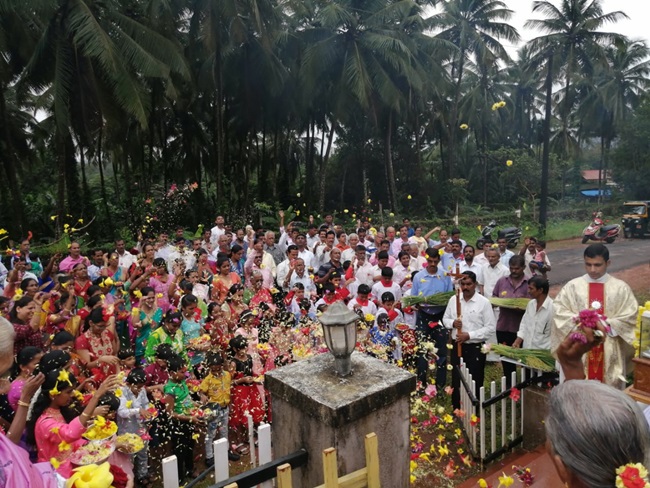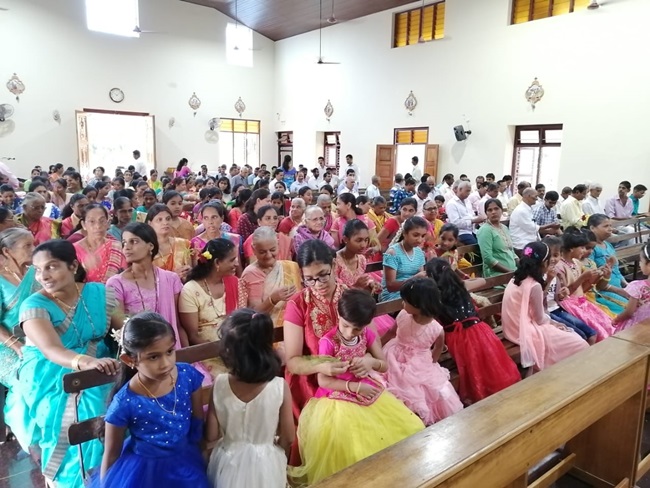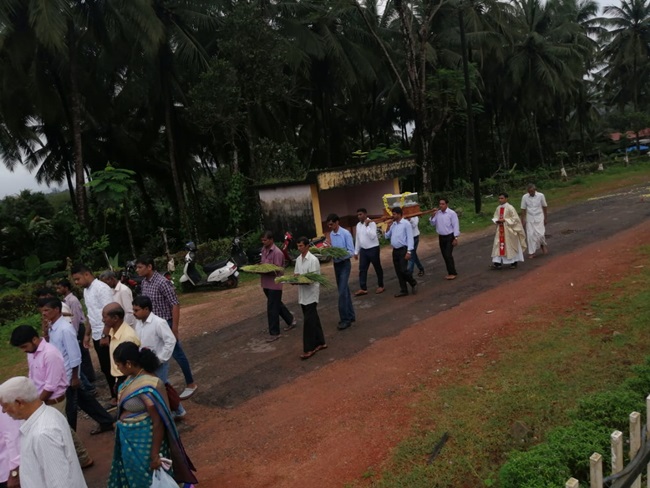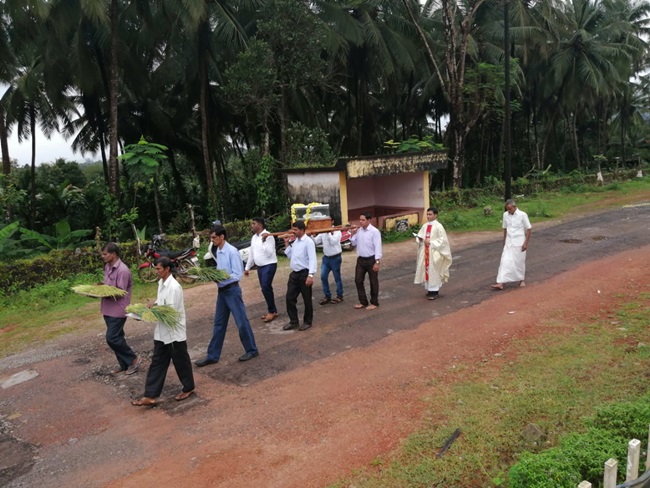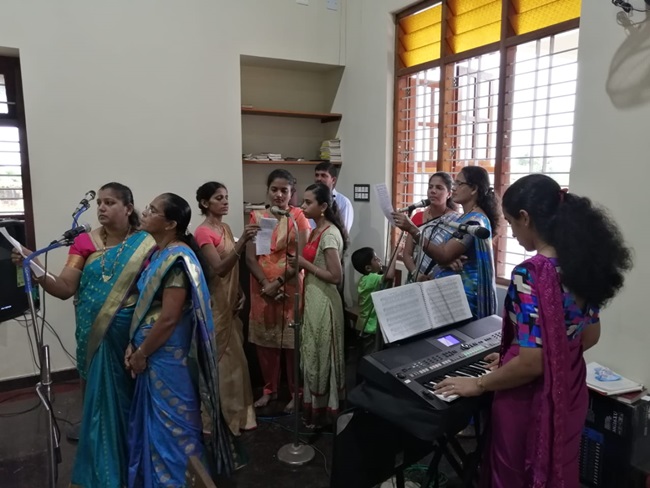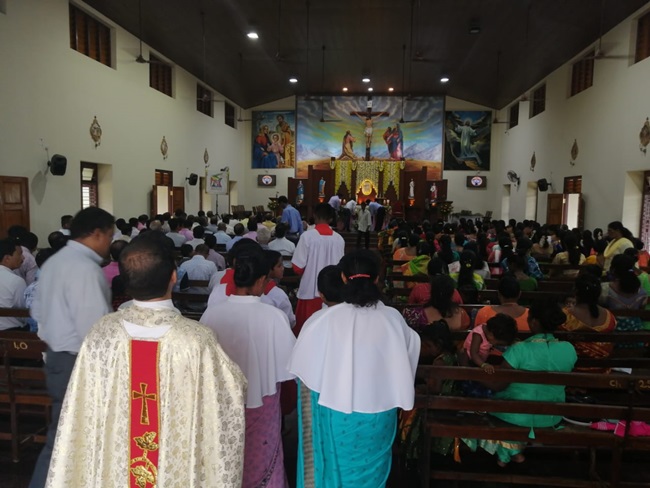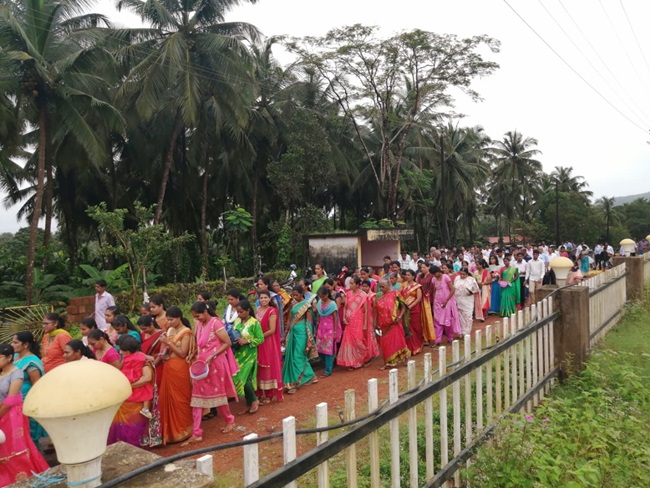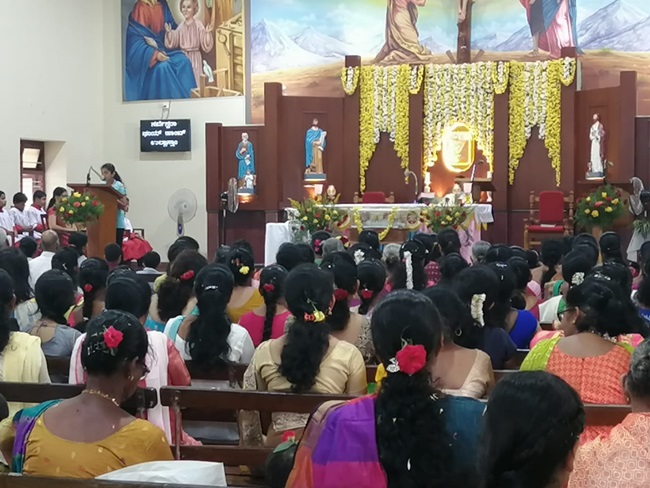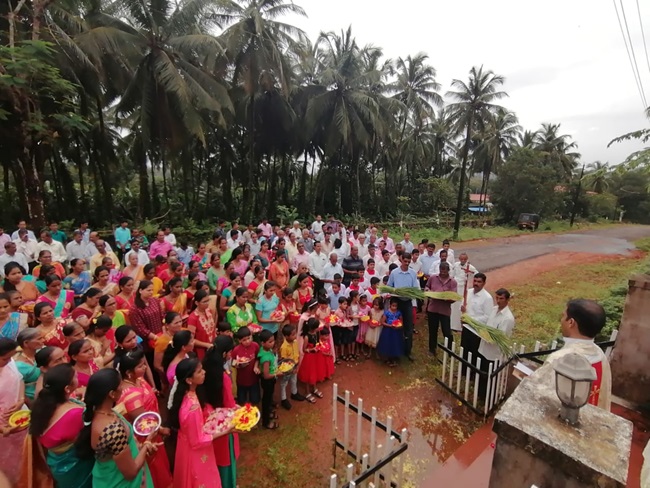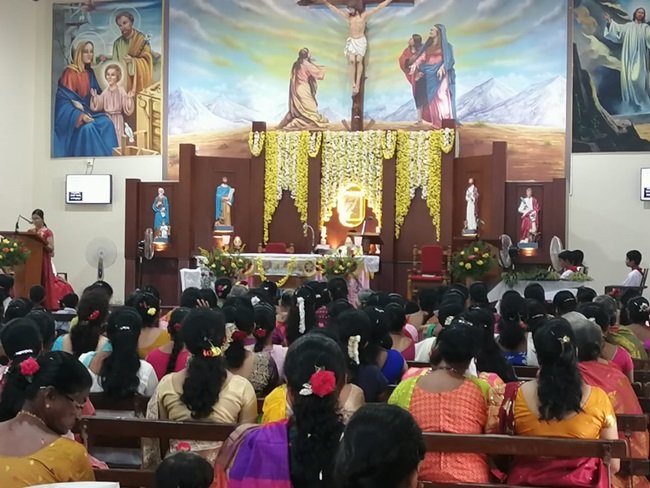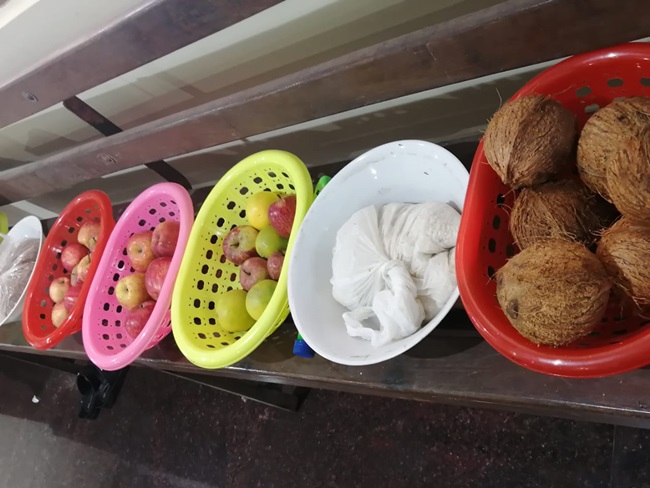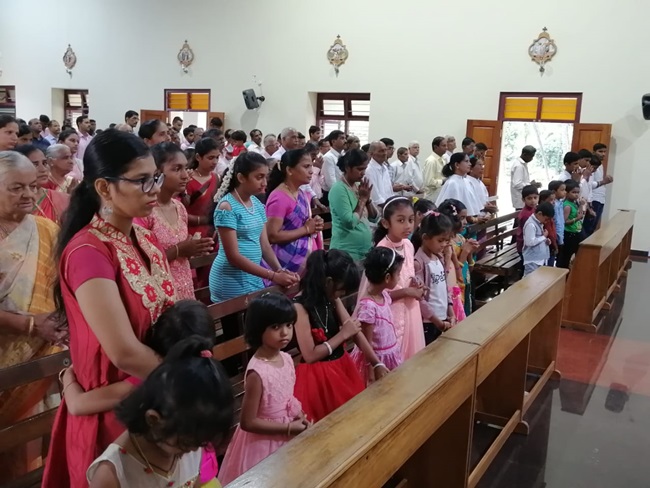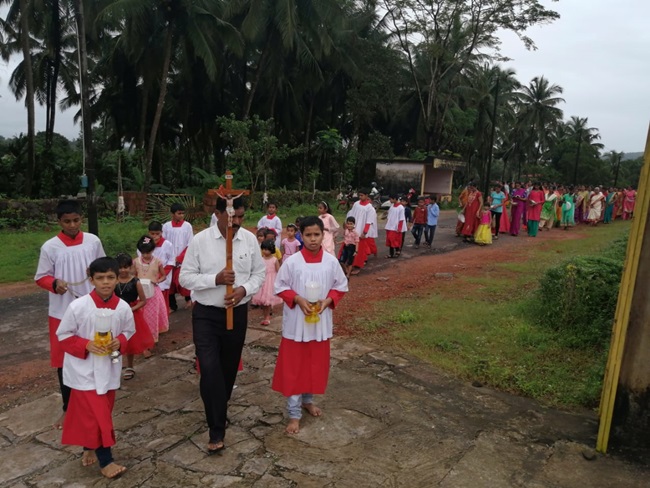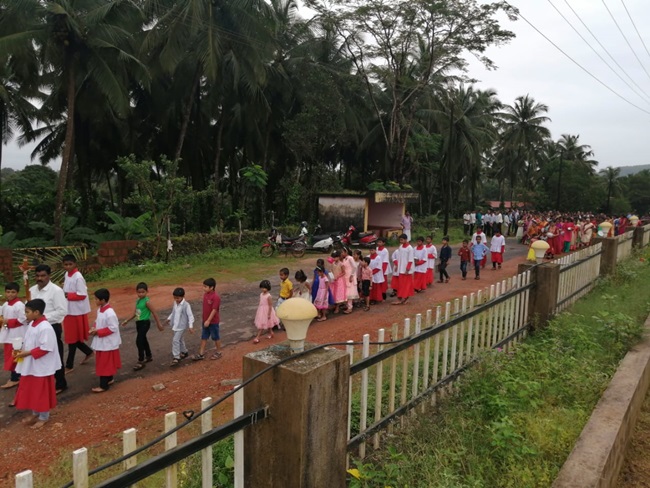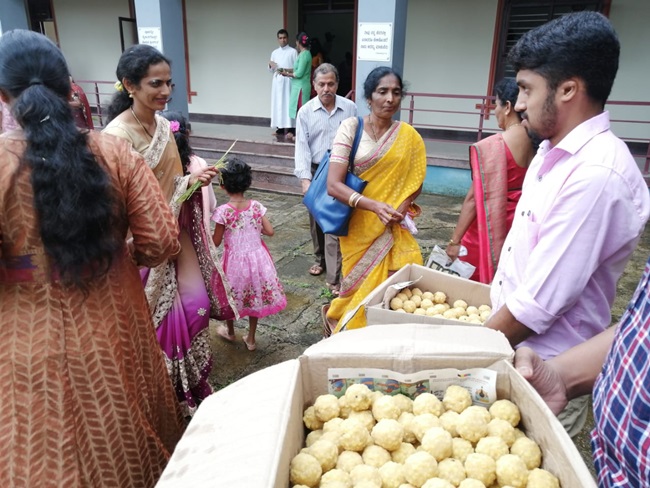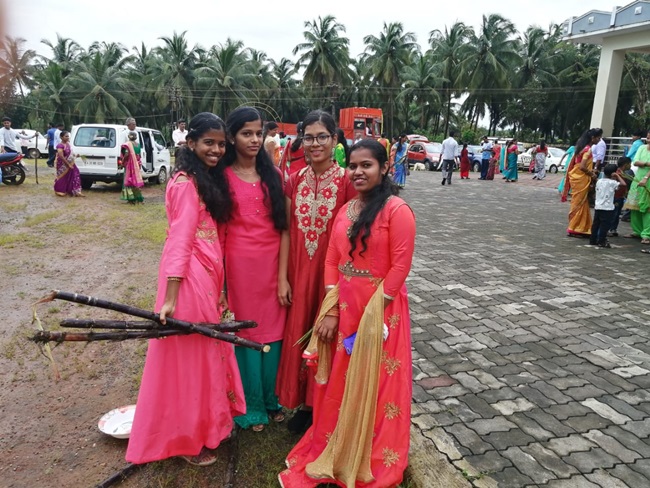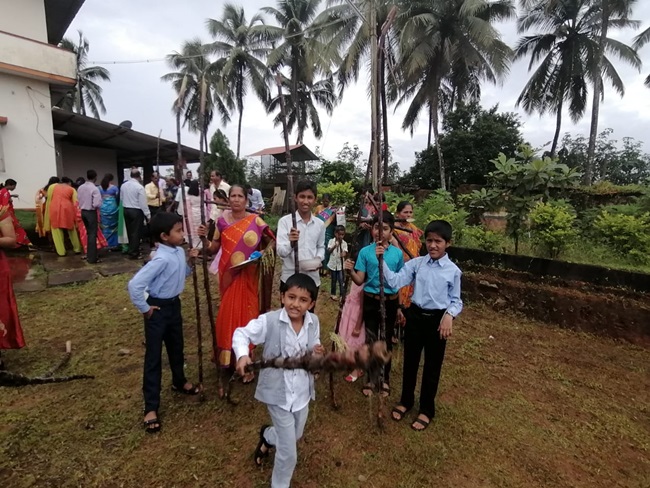 After the holy mass the parishioners were given sweets and sugarcane. Rev Fr Jerald Dmello in his thanksgiving note thanked each and every parishioners for contributing their time and help towards the parish.
At the end in view of teachers day on September 05th today all the teachers of the parish , including those who teach catechism were honoured by offering bouquet of roses.
Monti Fest is a major Mangalorean Catholic festival on 8 September every year. This festival celebrates the Nativity of the Blessed Virgin Mary and in the Mangalorean Catholic community involves blessing of Novem (new crops).
Monthi Feast celebrations around the world