Nativity Feast Our lady of miracles Milagres Mangalore
By Roshan Madtha

Bellevision Media Network


Mangaluru, 08 Sep 2019: Nativity Feast of Mother Mary was joyfully celebrated today at Milagres Church, Mangalore. It was a grand celebration organized by Monthi Saibeen Feast Committee under the leadership of President Mr. Ivan Fernandes and Secretary Mr. Nigel Pereira.
Parish Priest Rev Fr Joseph Lobo conducted the prayer service at the residence of Mrs. Philomina Ferao of monthi saibeen ward. After the prayer service statue was taken to Attavar junction by procession. Grand procession began from Attavar/ BV Road Junction at 7.15a.m. Hundreds of devotees participated in the procession. While addressing the people Rev Fr Maxim said this feast reflect the gods blessings on human in various ways this nature nurture us protect us its our responsibility protect the nature from pollution and using the resources wisely hence let us be conscious to use them wisely lets spread the awareness to protect the nature. Milagres Church as this unique tradition of the celebration of Monthi Feast for consecutive 114 years. The harvest festival along with mother marry nativity has a historical background of regional festival which is celebrated at south India in the name of harvest festival among Catholics and Protestants, Kural Parbha among tuluvas and Onam among Malayalis.
At the Church ground procession was welcomed by parishioners. New Corn was blessed. Children offered the flowers to Mother Mary and Holy Eucharist Mass was celebrated by Rev. Fr. Joseph J. Lobo, the Parish Priest and was concelebrated by other Priests. Rev. Fr. Kenneth Crasta preached a beautiful homily describing the significance of the birth of Mary and family.in his holily he mentioned we must thank god for all the blessing he showered on us. Giving the example of two friends he said people many times forget to thank god for the various blessing he given to us. This earth serves us in various way giving us food to eat, water to drink, air to breath and a place to live. But instead of thanking the earth we tried to destroy the earth in various ways. We should learn how to protect this earth and must know importance of the earth. In the same time, we must thank mother Mary for being our mother to protect us from the danger and who gave us the savior Jesus Christ who born in a poor family. We must know to worship God we need to be rich and wealthy in terms of money We need to have a good and clean heart to worship him. In this day let's try to serve the church without any expectations.
Soon after the mass, blessed New Corn was distributed to all followed by sugar cane and refreshments.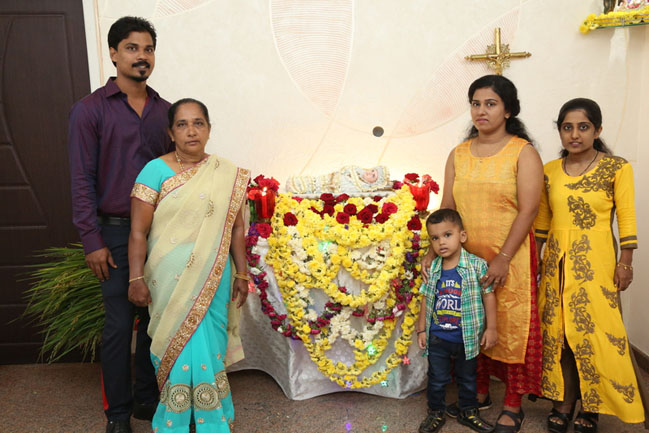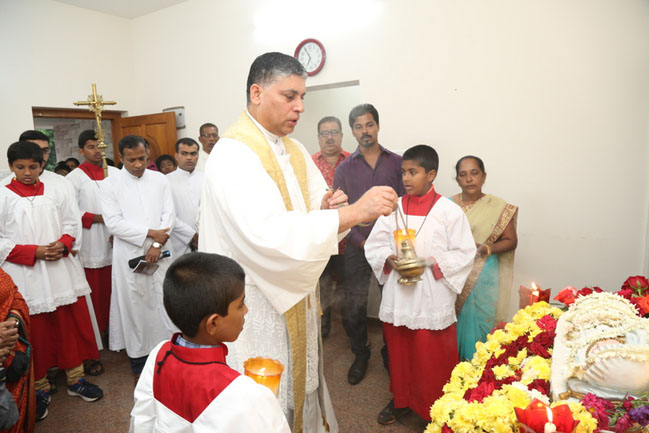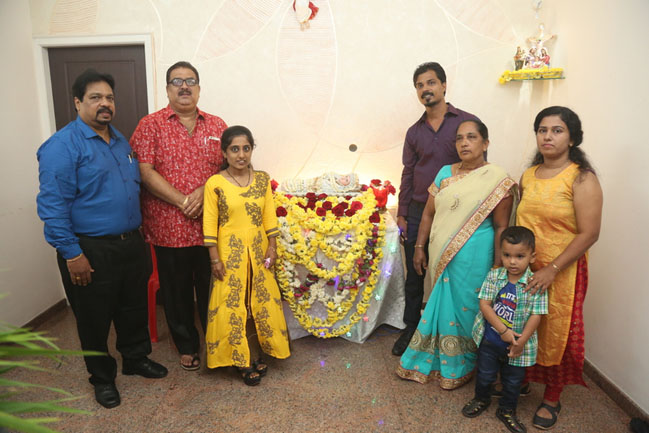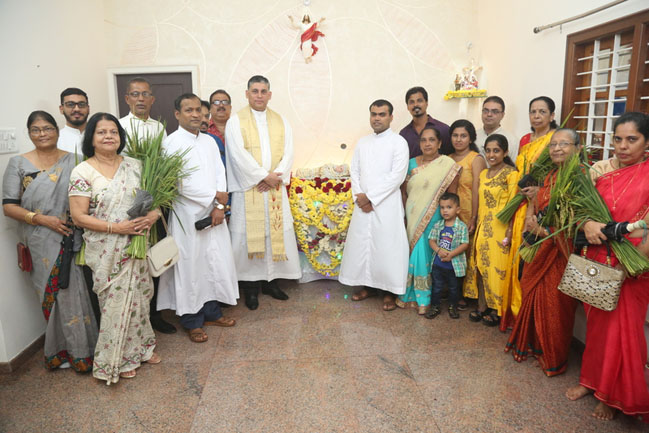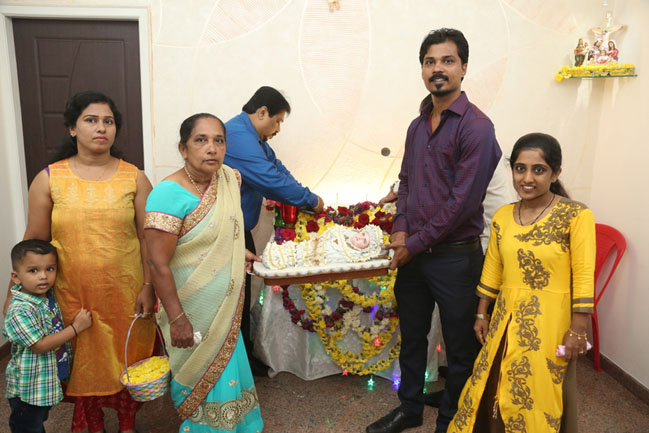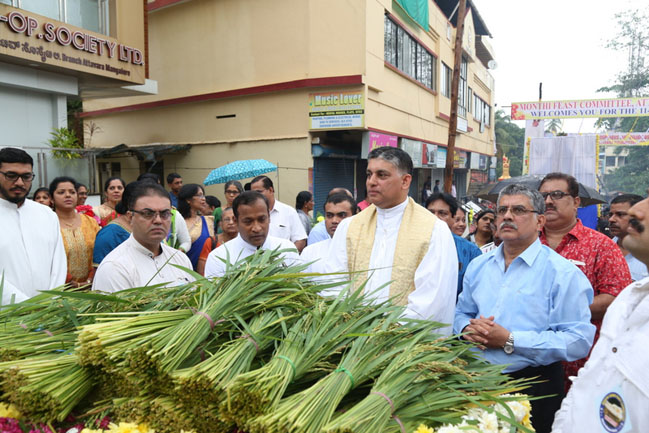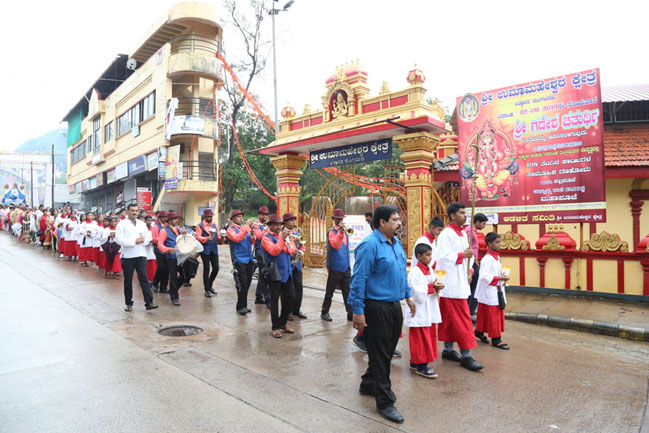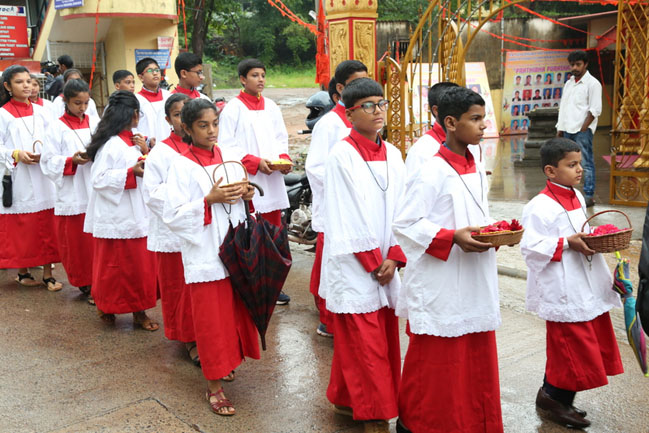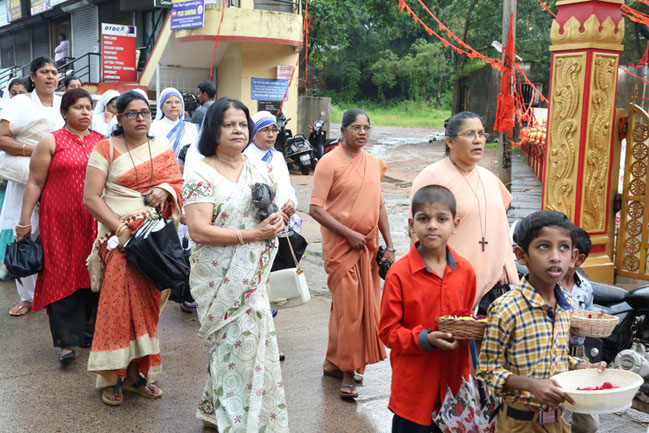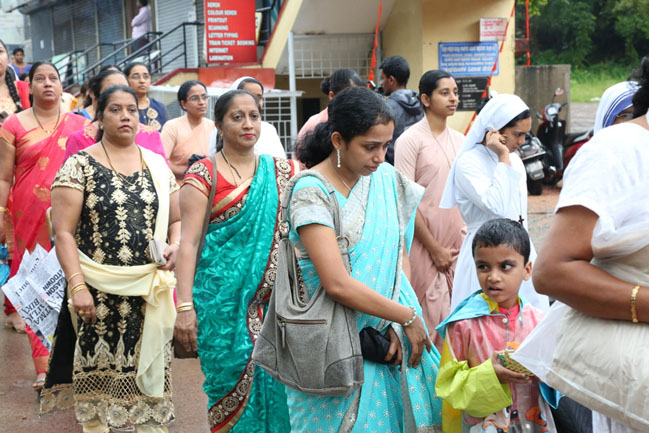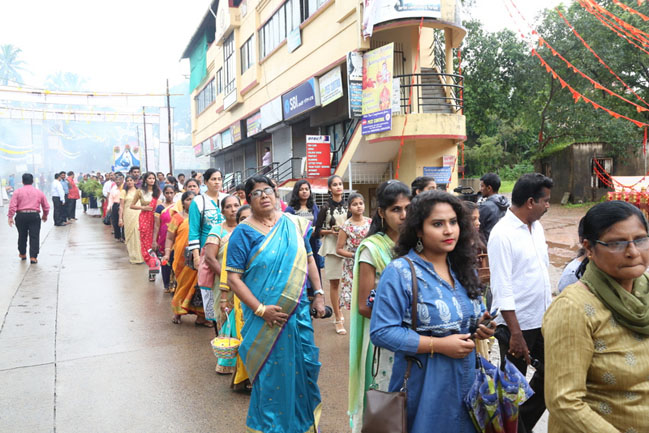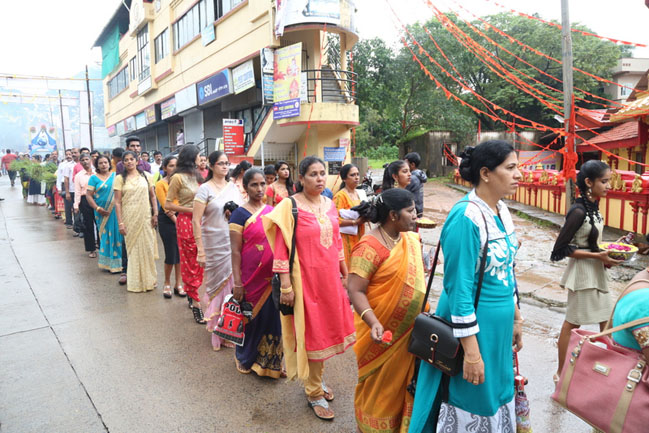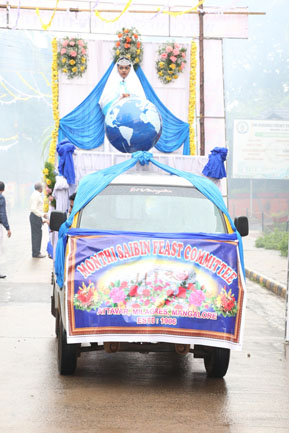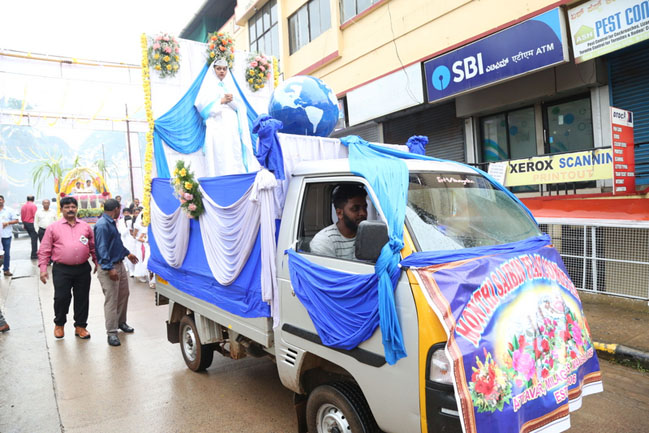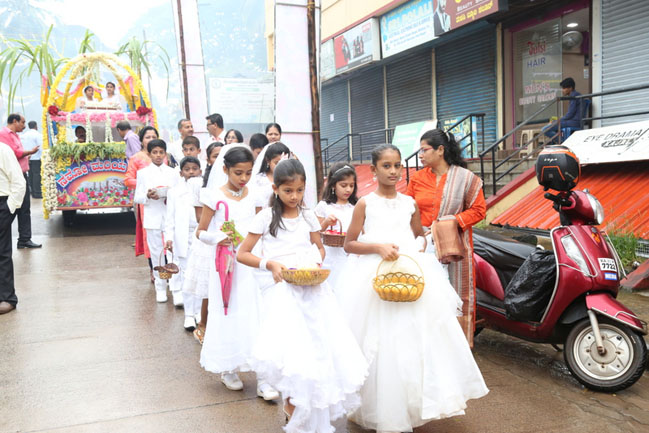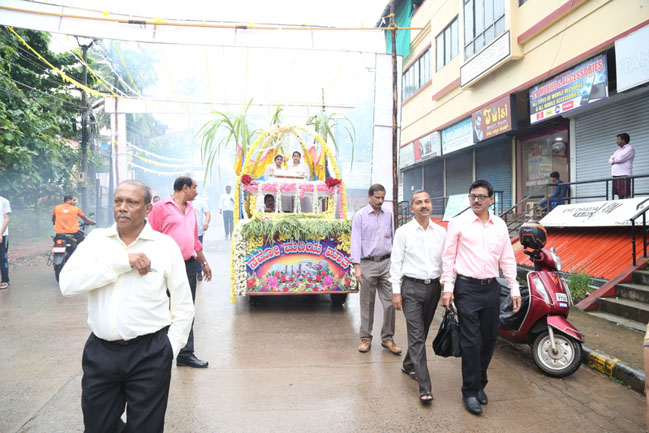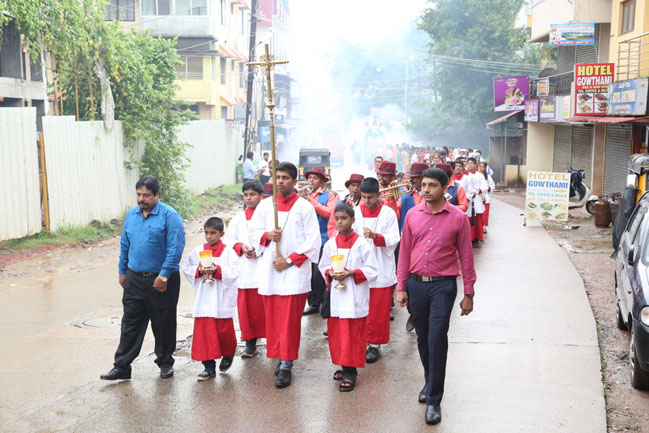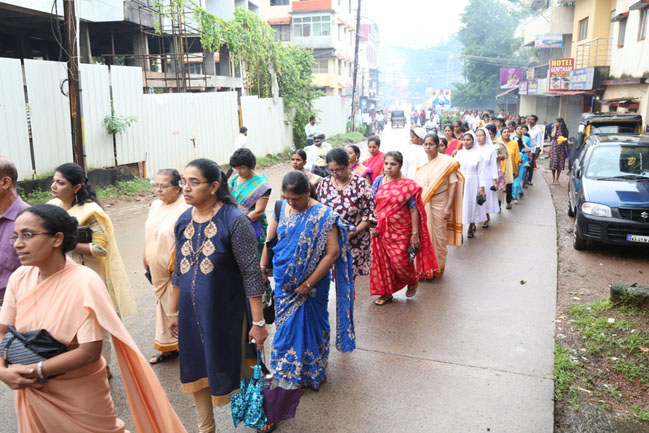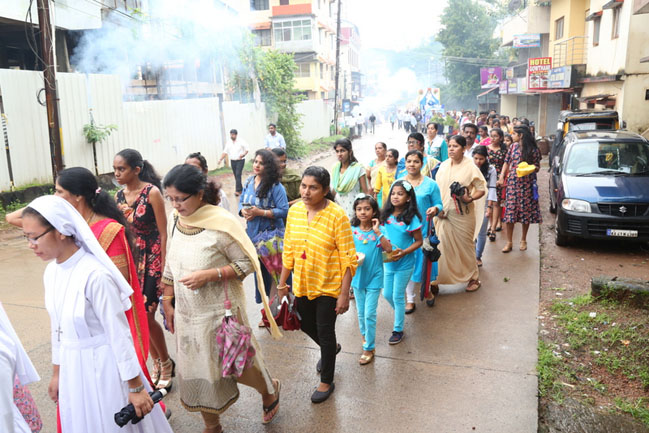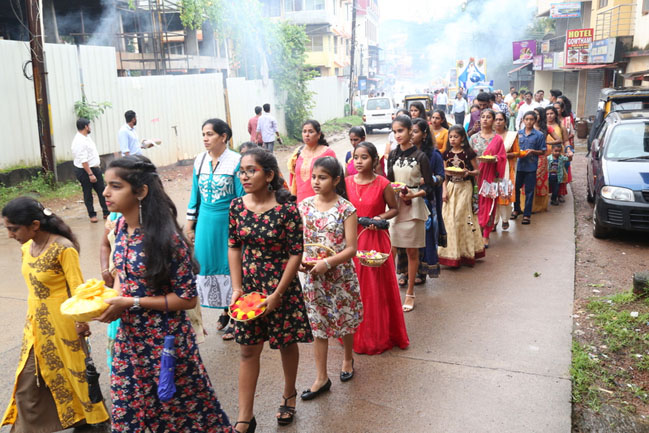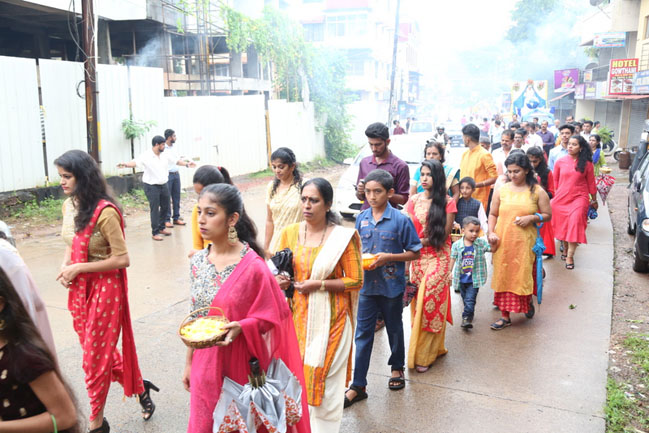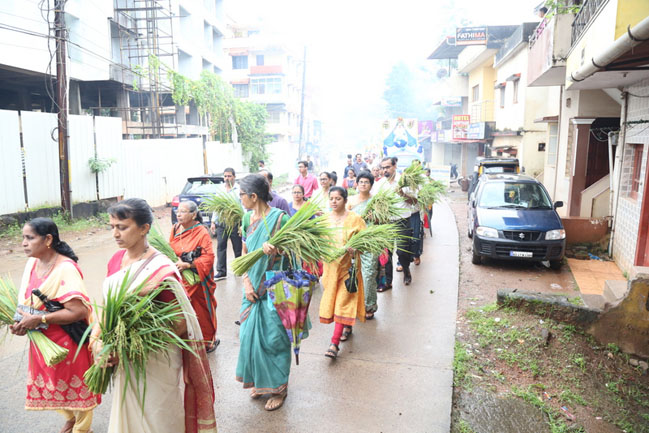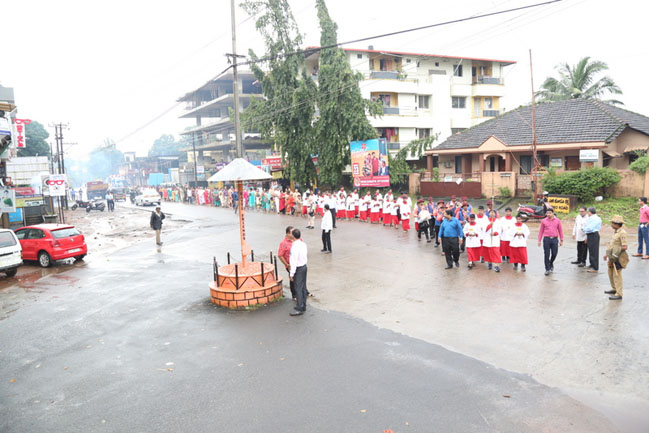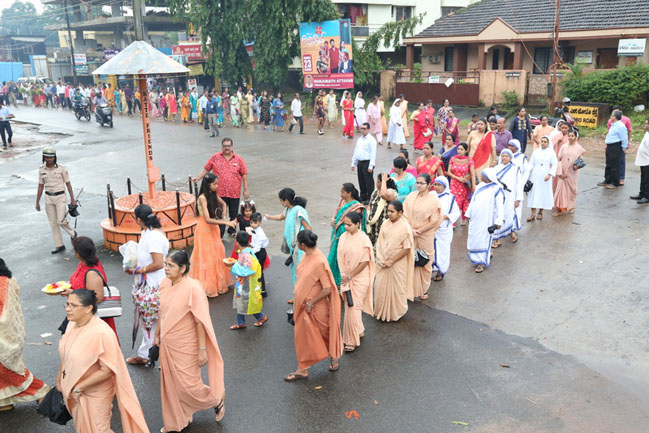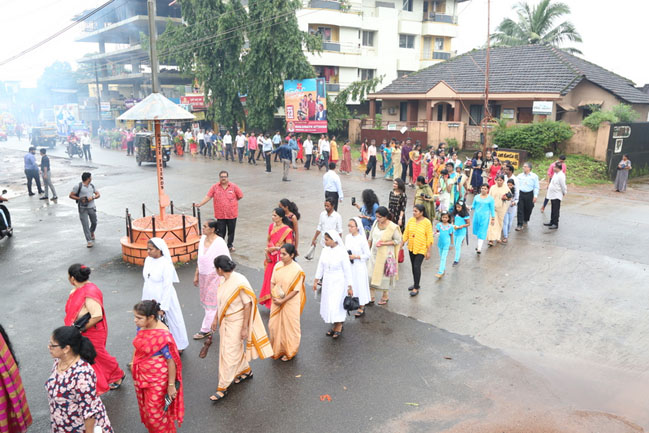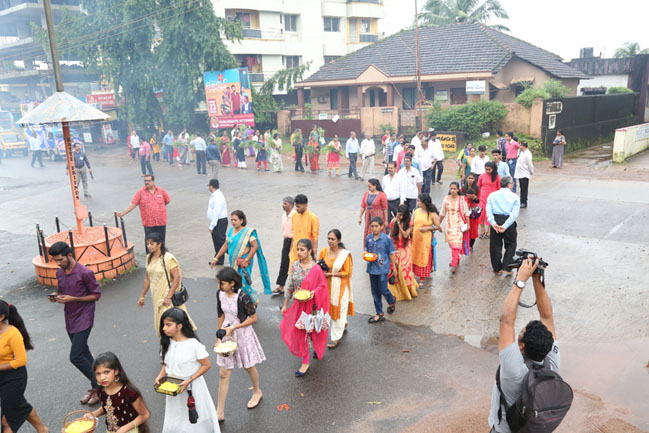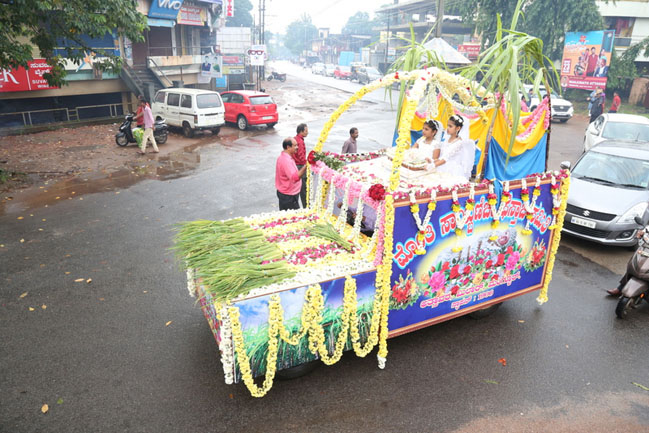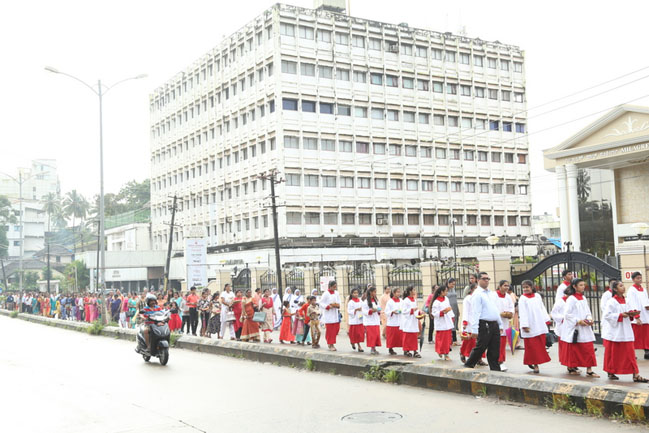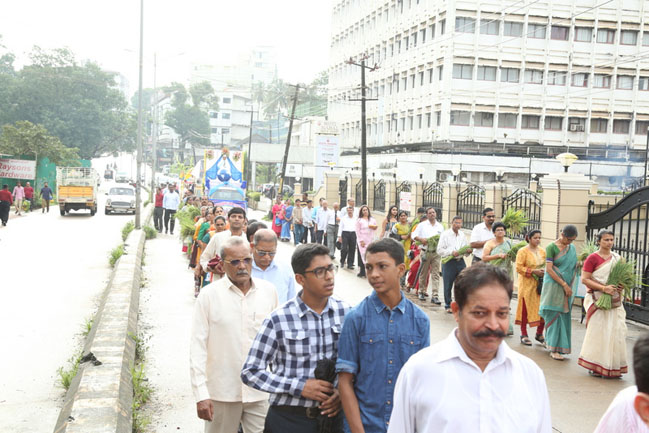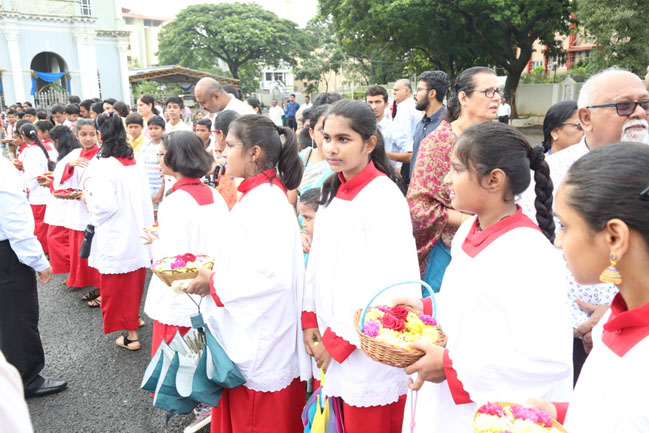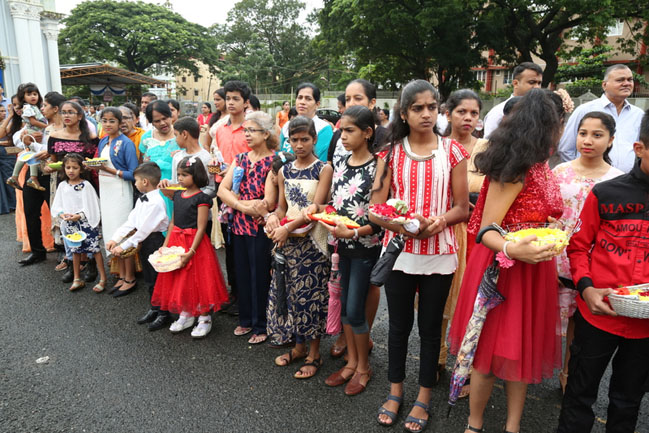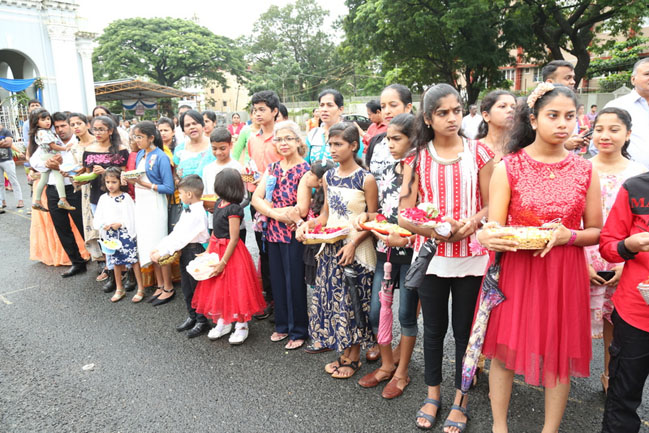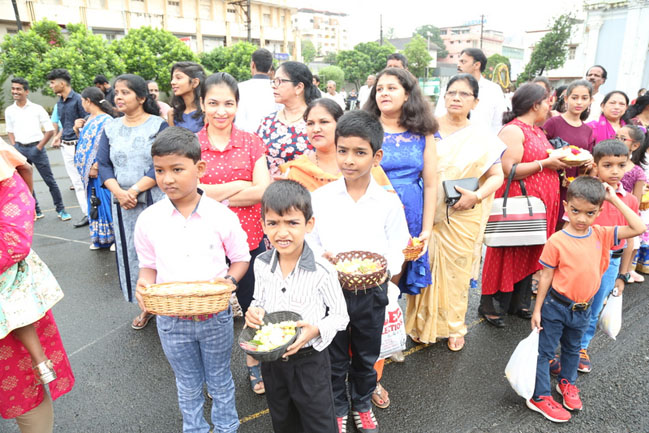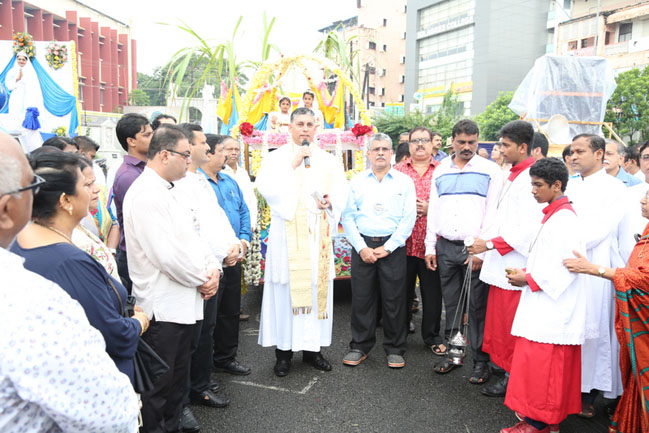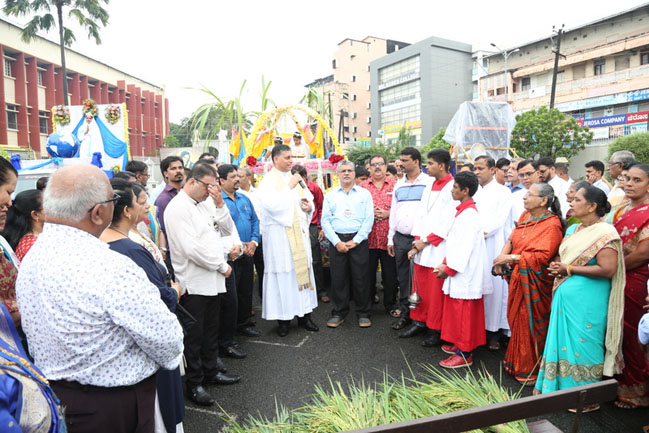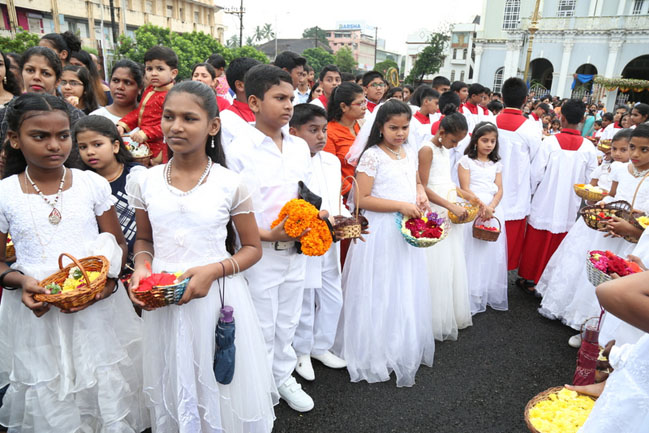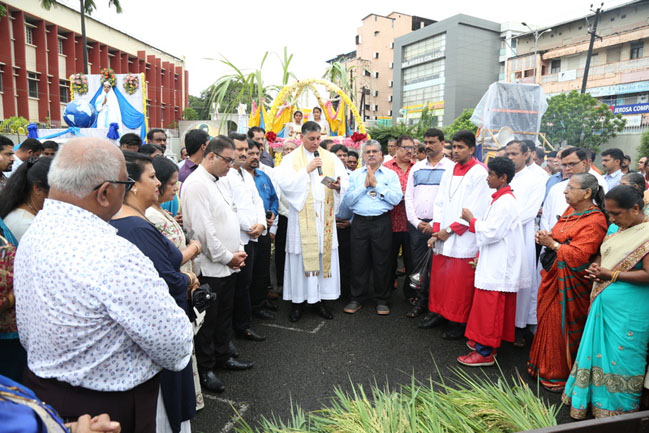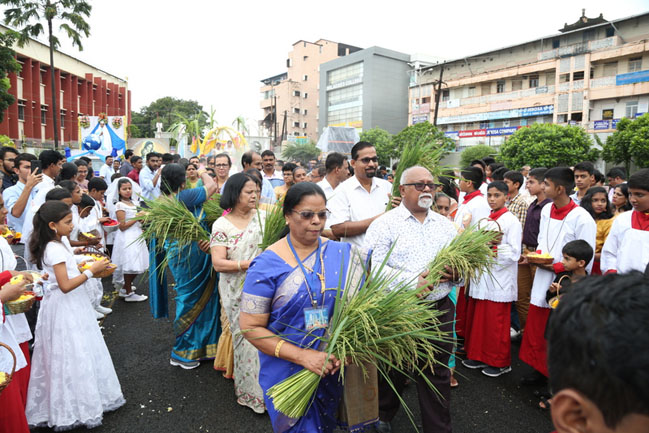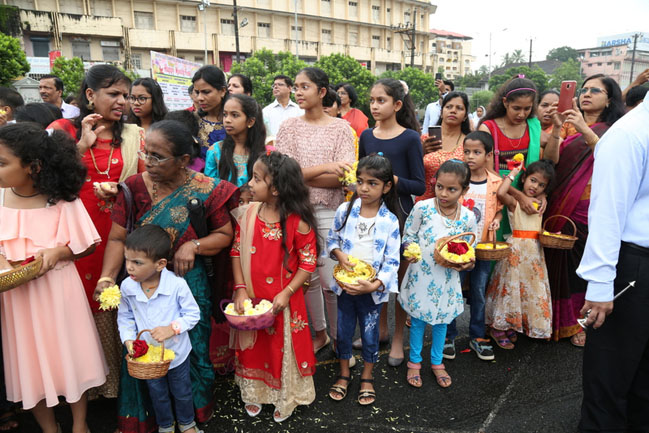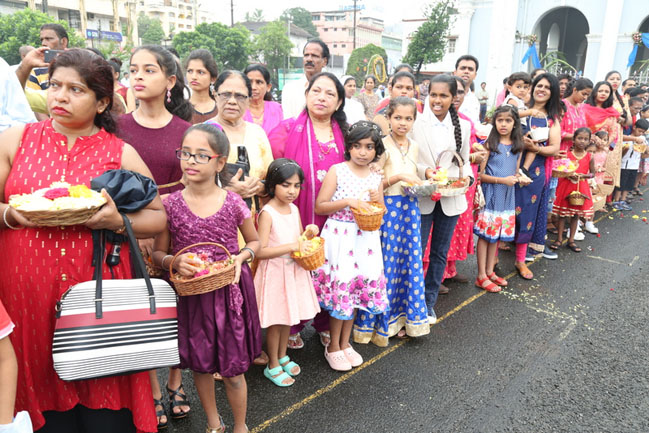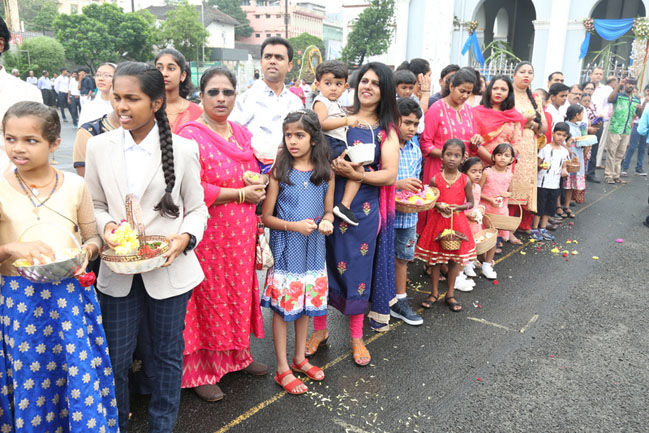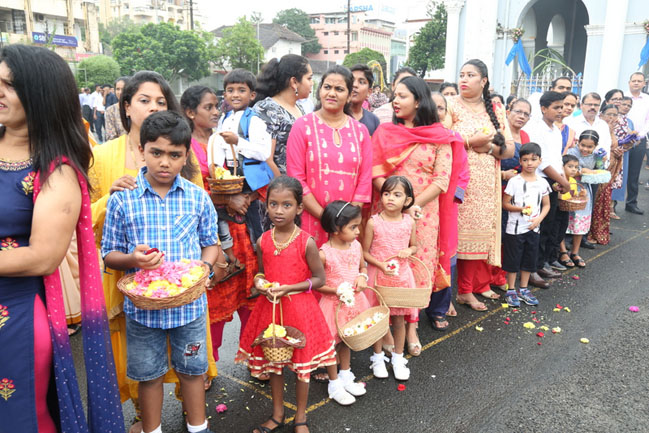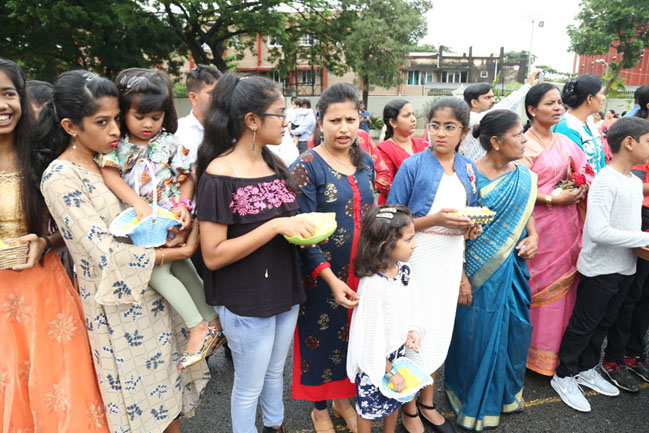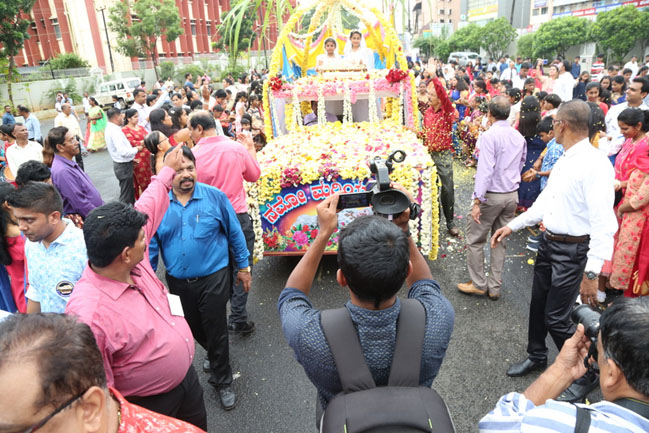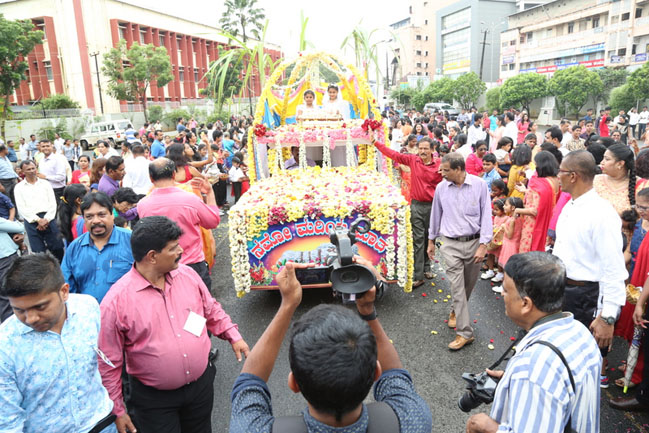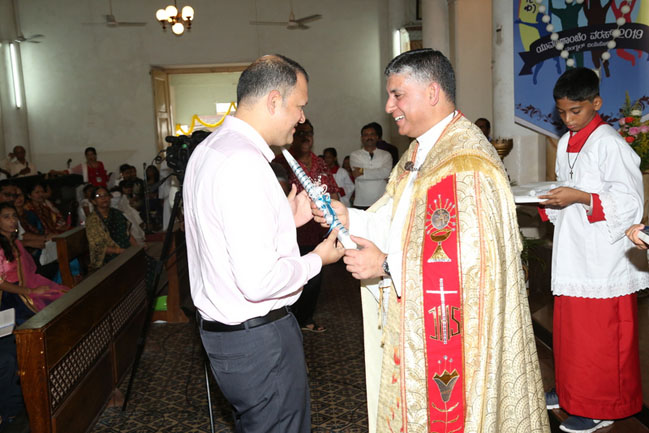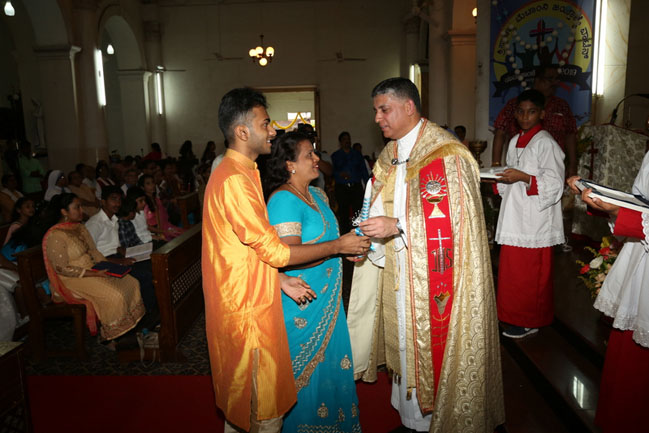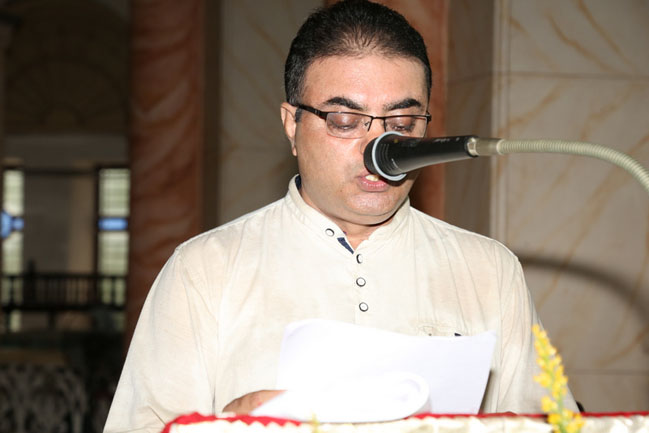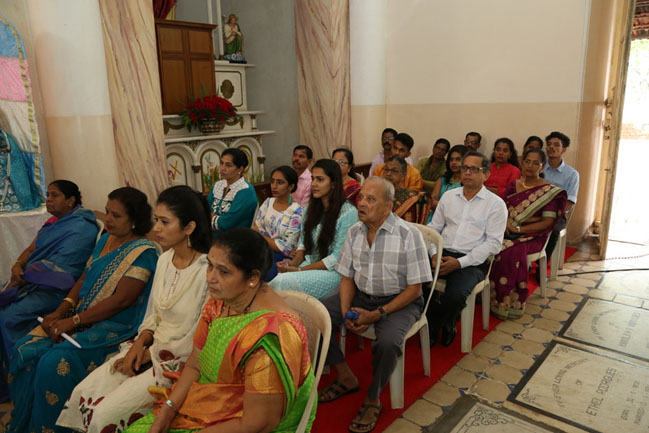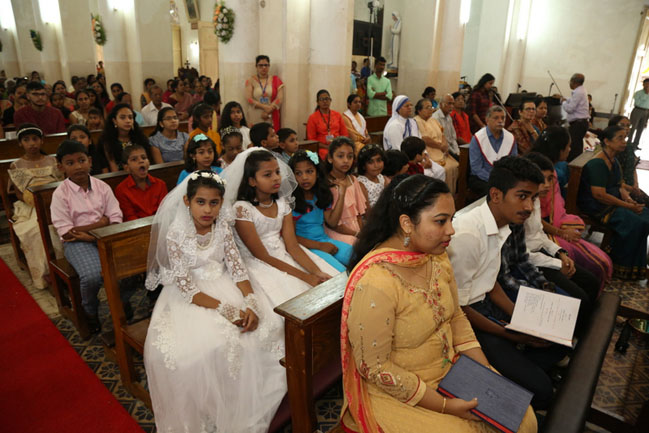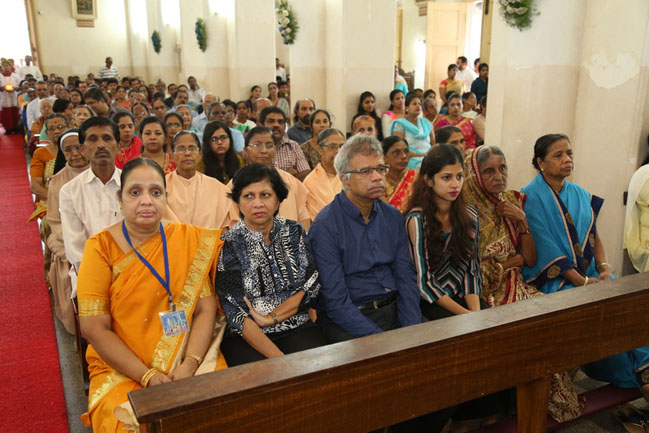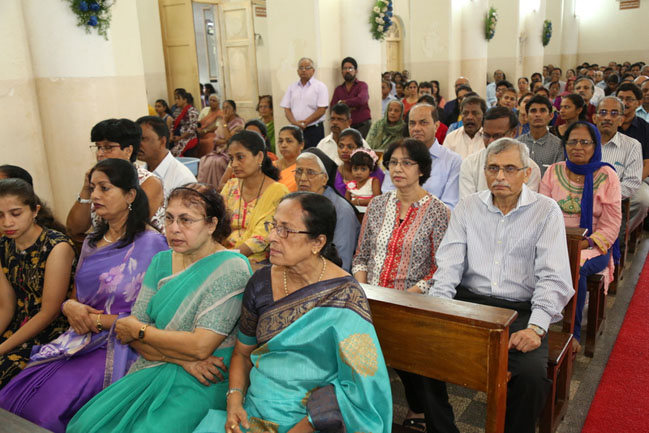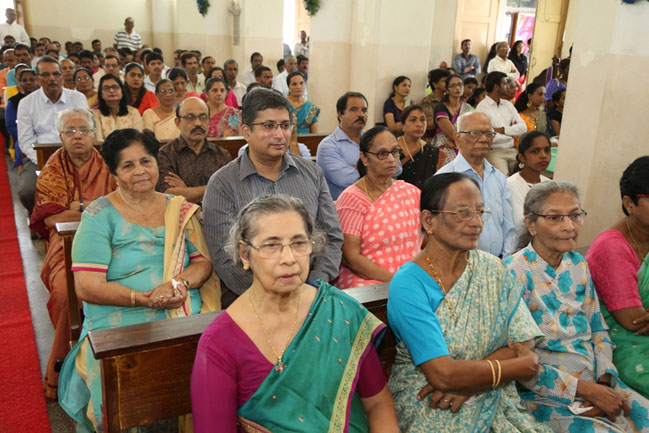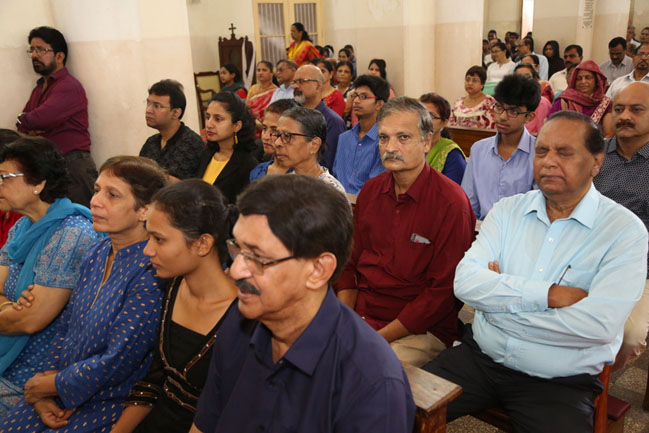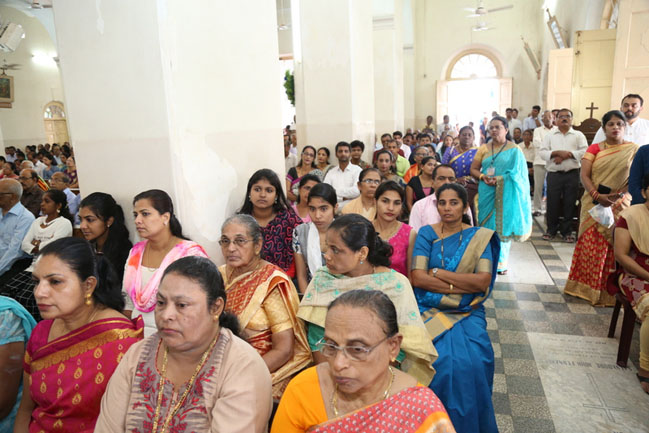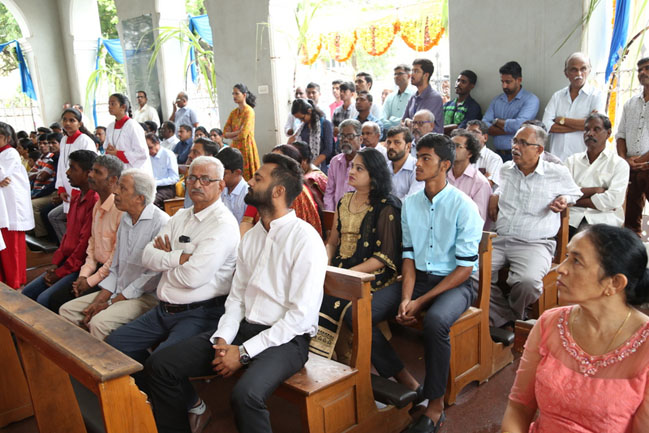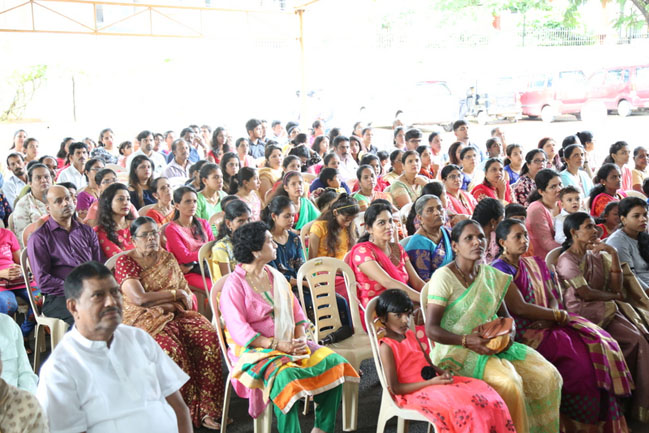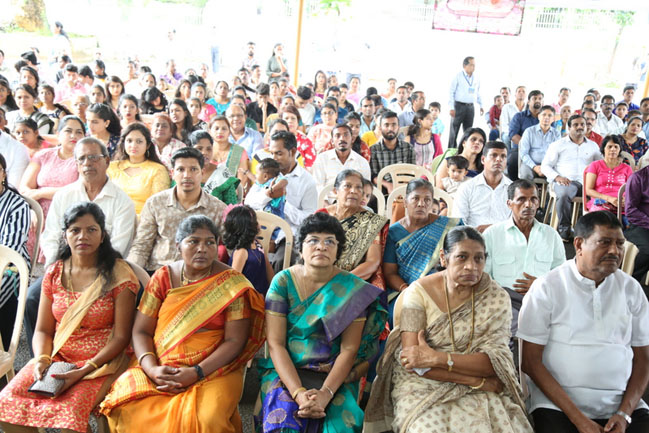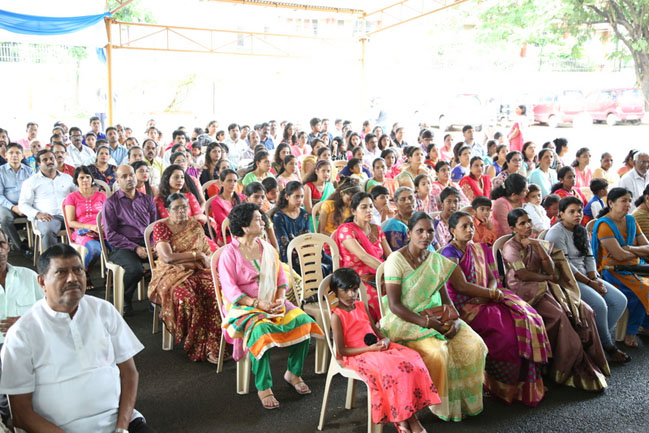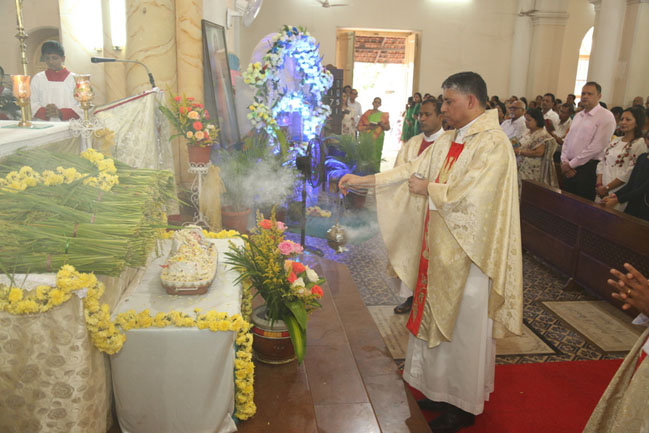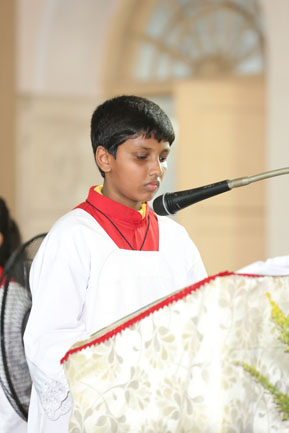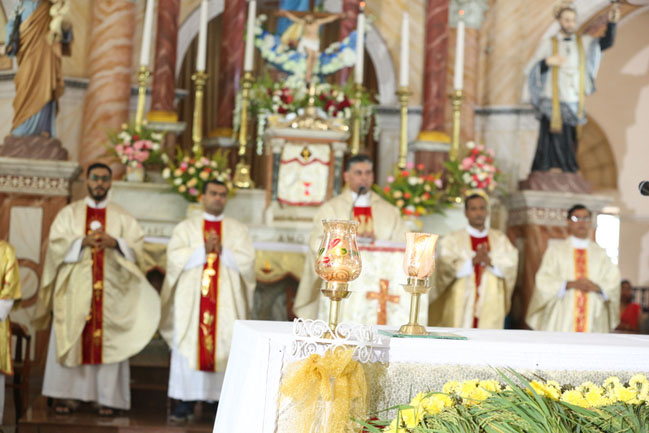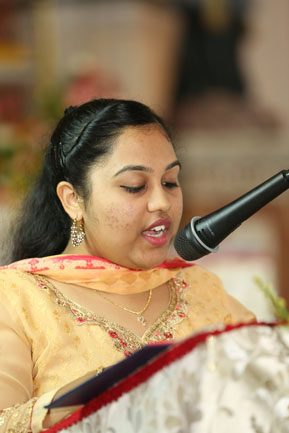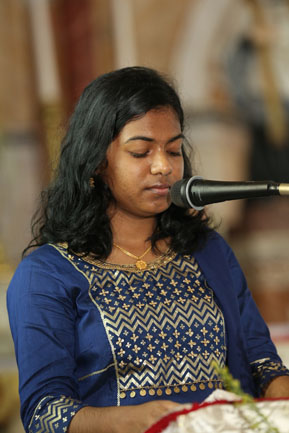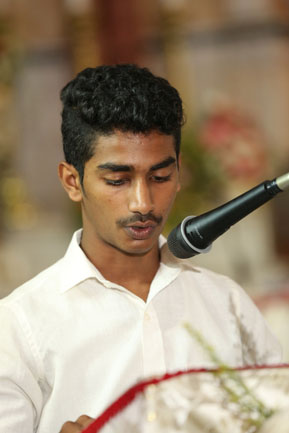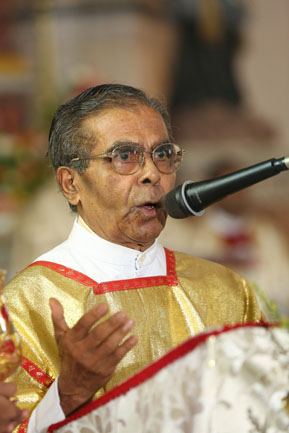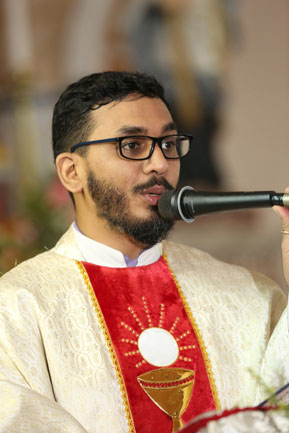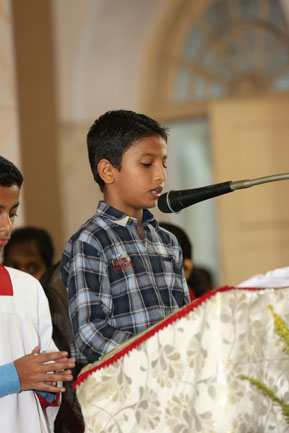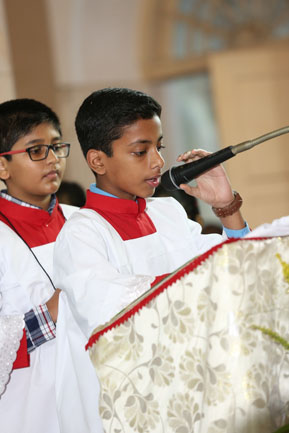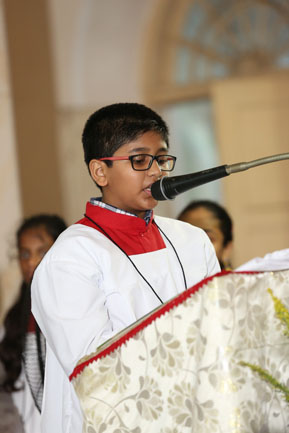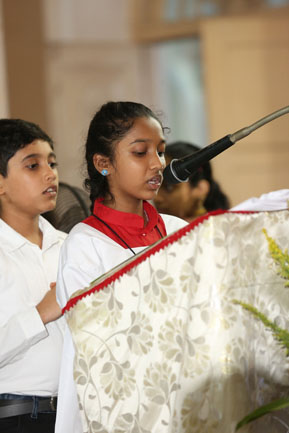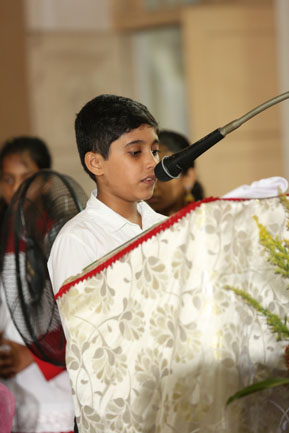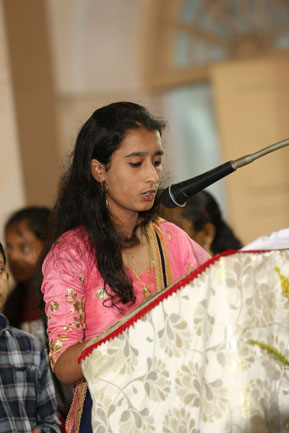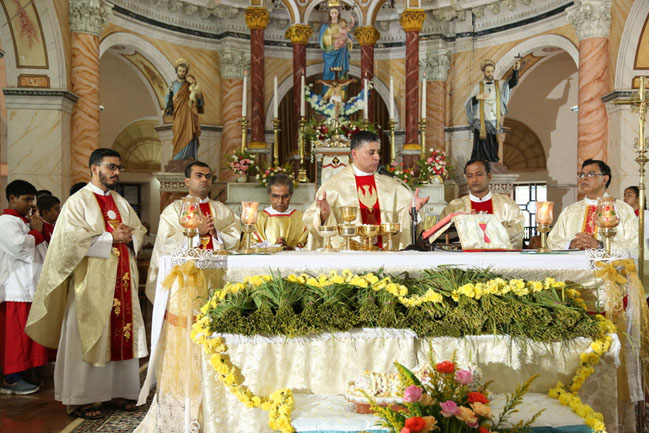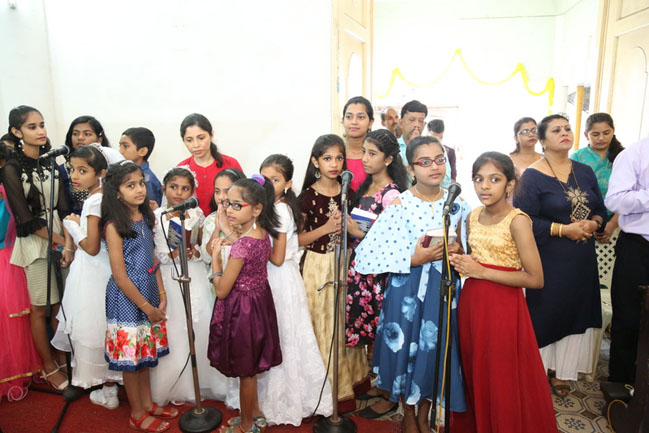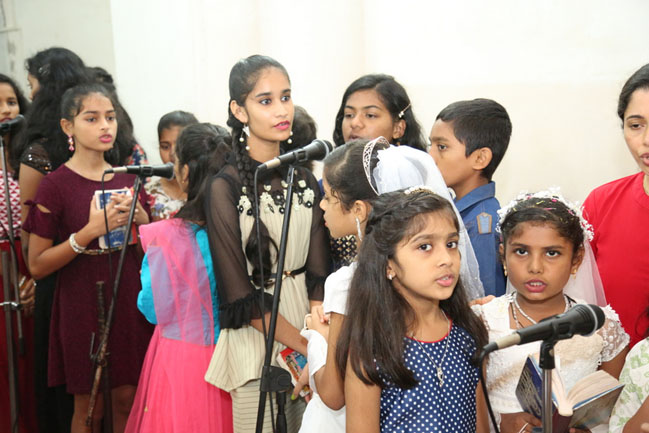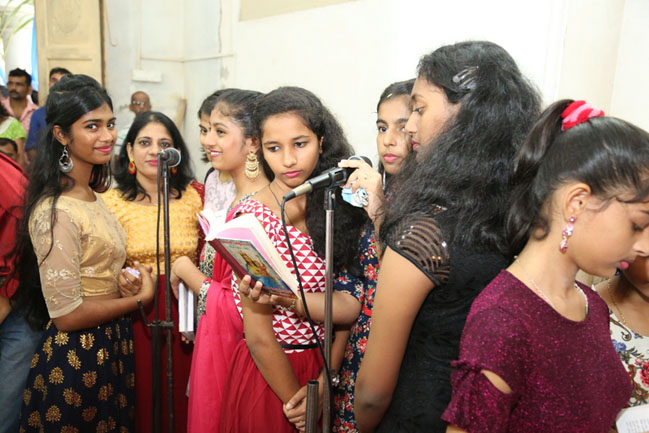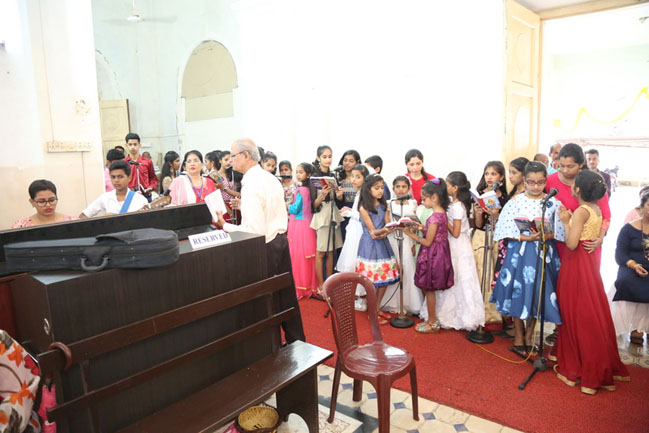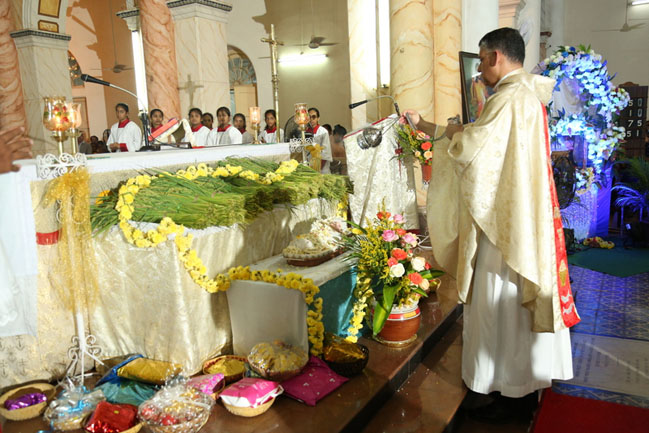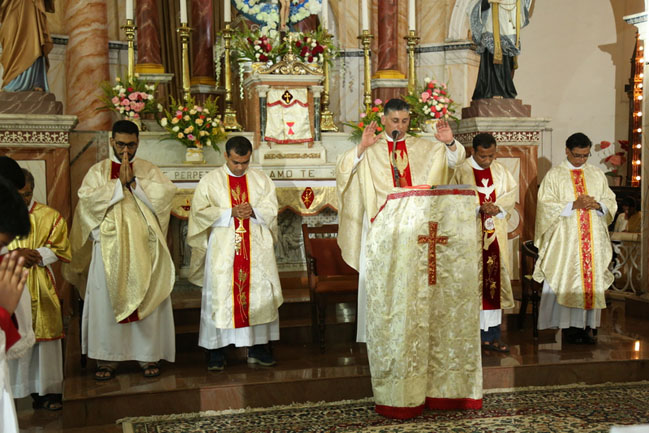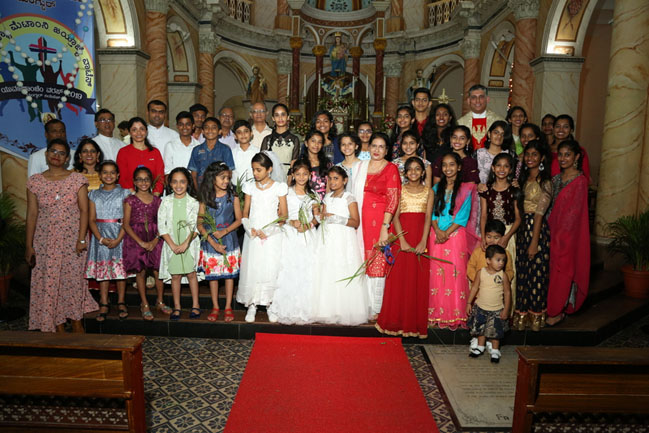 Monthi Feast celebrations around the world