Centenary Special 10: My School Life
Bellevision Media Network



Dear Readers of Bellevision.com,
Church Aided Higher Primary School of Moodubelle is celebrating its centenary during this week and its a proud occasion to all its old students and well wishers. This school as helped to shape lives of thousands of students for last 100 years and the journey still continues.
On this historic occasion, Bellevision website is pleased to publish a series of articles from its old students who narrate their experiences and fond memories. Team Bellevision thanks all the writers for their valuable time and contribution. Request all the readers to come forward and send constructive comments and feed back on these articles of old students.
- Editor.
*********************************
My School Life
It is a matter of great proud and privilege to me to write a few sentences about the experience of my primary school life. They were the days when we were not having any knowledge about the outside world. My alma matter is responsible for what I am, on this day.
I remember all my teachers in the primary school who are responsible for imparting quality education with values in my life. Moreover, I want to dedicate my success to them. They were really humble, down to earth and simple living people who always wanted to give good moral to the students, they themselves were role models for all of us. Truly speaking, they are like a lit candle, who enlighten all the students with good values by spending their entire life in teaching profession. I am truly inspired by their way of life and I want to become a good teacher one day.
Coming back to my school life, I was brought up in the care of my grandparents at Kadubettu in Moodubelle which was near to the school. My grandfather was a retired teacher in the same school. He taught me how a few basic arithmetic calculations are performed in a simplified language before I could join school. I have joined the school in the first standard in 1986. I was very naughty and creative at that time. I have completed the seventh standard in the year of 1993.
Now, I feel happy and proud to be the alumni of this great school. To conclude, I thank all my school teachers who shaped my career with a great appreciation and lot of gratitude.

Roshan Joy Martis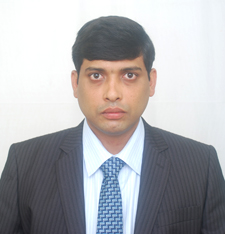 Roshan Joy Martis has pursued Bachelors of Engineering (B.E.) in Electronics and Communication Engineering (ECE). He has worked as a faculty member at Canara Engineering College for a brief period between 2005 to 2006. He pursued Master of Technology (M. Tech.) from Manipal Institute of Technology, Manipal in 2008 in Digital Electronics and Advanced Communication Engineering (DEAC). Later in 2008 he joined the premier institute of our country, Indian Institute of Technology, Kharagpur in the School of Medical Science and Technology for Doctoral studies (PhD programme). He defended his doctoral dissertation in March 2012. During his doctoral studies he was recipient of senior research fellowship from Department of Atomic Energy (DAE), Government of India from 2008 to 2011, senior research fellowship from Council for Scientific and Industrial Research (CSIR), Government of India from 2011 to 2012. Currently he is working as a post doctoral researcher in the Ngee Ann Polytechnic, Singapore.
He is known for his research in the area of physiological signal processing in the international community. He has published more than 30 papers in the peer reviewed, high impact factor international journals. His articles are well cited by the international community. Currently he is a reviewer of many international journals of premier publishers such as Elsevier, Springer and World Scientific. Also he reviewed many grant applications for different agencies. He is a professional member of the Institute of Electrical and Electronics Engineering (IEEE), USA, professional member of Engineering in Medicine and Biology Society (EMBS) of IEEE. Also he is a life member of Indian Society for Technical Education, New Delhi, India.
Also Read: Dr. Roshan Joy Martis - Climbing the ladder of success through brilliance and research