Centenary Special 8: 'The golden days of my life'
Bellevision Media Network



Dear Readers of Bellevision.com,
Church Aided Higher Primary School of Moodubelle is celebrating its centenary during this week and its a proud occasion to all its old students and well wishers. This school as helped to shape lives of thousands of students for last 100 years and the journey still continues.
On this historic occasion, Bellevision website is pleased to publish a series of articles from its old students who narrate their experiences and fond memories. Team Bellevision thanks all the writers for their valuable time and contribution. Request all the readers to come forward and send constructive comments and feed back on these articles of old students.
- Editor.
*********************************
'The golden days of my life'
I am glad to recollect my school day memories. I think everybody can remember their first day at school. I certainly can remember mine. I walked into school with my mother, I was not so pleasant though, I was bit nervous as I was unwilling to leave my mother's hand. My eyes were inundated when she disappeared completely. I looked back towards my path to my class. The clamor of the classroom, the new embellished school walls, new faces everything appeared so unfamiliar. I was quiet throughout the day.


After the first day, I realized now this is going to be my routine, my schedule and my second home. Later, when I made some friends and got to know others, I felt like this world is mine. I had to wear a blue and white uniform.


We had a beautiful garden in the school. The fountain and surrounded garden was attracting a plethora of butterflies. It was a reminder for all of us that we were growing and changing in wonderful ways. It was fun to see how the plants and trees were growing along with us. I still have playground memories. The teeter-totters, metal slides, swings (I do not remember metal or wooden) my day didn't used to come to an end without sitting on them. I eventually loved every minute of school.


Kids got a lesson on saving through Sanchayika scheme. I learned that using practical examples like Sanchayika really helped me to keep my first footstep towards saving. School tours were one of the best days during the school year. It was the time when you come out of your studies and enjoy with your friends.


My writing will go in vain if I do not mention about School's student parliament. When we have a close look into the structure it is inspired from the Indian parliamentary system. Student parliament members were confident, respectful and responsible who want to contribute positively to the school and it is their beginning step towards leadership.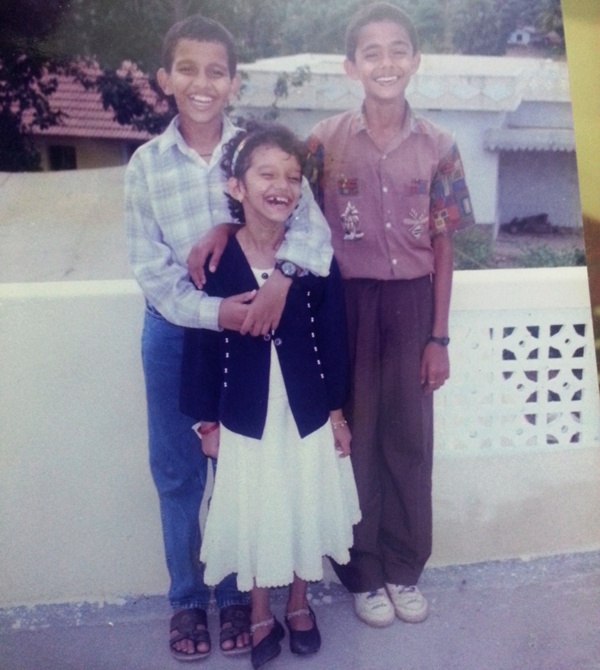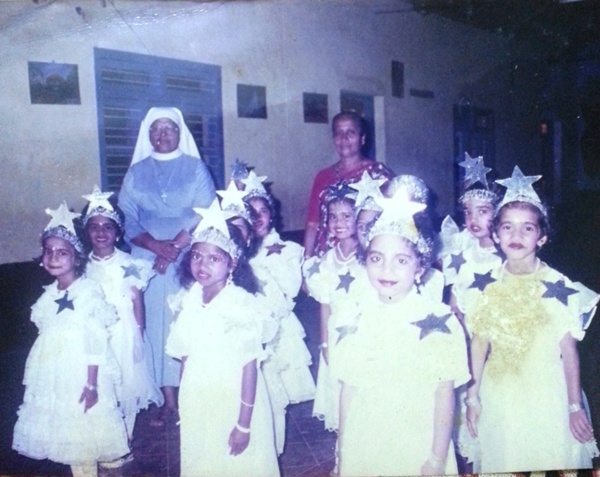 Last but not the least, I can't deny the fact that with the help of teachers my dream came into reality. I had great teachers too, who really gave me the help I needed. What one learns in school remains with us for the rest of our life. A lot of emphasis was given to character formation, moral education and acquiring good principles of life through moral classes which were as important as other classes in my school. A lot of importance is given to the acquisition of personal discipline.
My school life, without doubt was the best days of my life. Recollection of the fond memories of those days brings a smile to my face, even today. They continue to sweeten my mind and fill my life with vigour and zest even after all these years.

Brenda Martis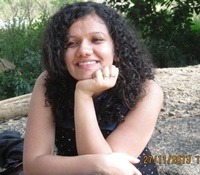 Brenda completed her primary and high school studies in Belle St.Lawrence Institutions.
After completing her PUC studies in St.Marys Junior College in Shirva, she continued her studies in NMAMIT Nitte and obtained her Engineering degree. Presently she works for Oracle India Pvt. Ltd in Bangalore. Brenda is a multi talented person having avid interest in music, singing, arts.