Centenary Special 7: Remembering my Church Aided Higher Primary School
Bellevision Media Network



Dear Readers of Bellevision.com,
Church Aided Higher Primary School of Moodubelle is celebrating its centenary during this week and its a proud occasion to all its old students and well wishers. This school as helped to shape lives of thousands of students for last 100 years and the journey still continues.
On this historic occasion, Bellevision website is pleased to publish a series of articles from its old students who narrate their experiences and fond memories. Team Bellevision thanks all the writers for their valuable time and contribution. Request all the readers to come forward and send constructive comments and feed back on these articles of old students.
- Editor.
*********************************
Remembering my Church Aided Higher Primary School
"Recollecting memories of school days is a way of holding onto the things you love, the things you are, the things you never want to lose"
Schooldays, I believe, are the happiest in the whole span of human existence. Most of us would agree that the days spent in school are/were certainly the best days of our lives.
Belle School life is a very important part of my life, because it provided opportunity for study and discipline. Besides these, the school life is a preparatory stage for entering public life.
School plays an important role in widening the out¬look of students. Virtues such as perseverance, sincerity, truthfulness, tolerance, discipline and obedience developed in pupils. School provides opportunity to the students to be disciplined. They show discipline in class room, play ground, and library at other places.
School is a meeting place of students and teachers. From here, a student learns how to adjust himself/herself with the society at later part of life.
It's in school that we make our first friend, have our first crush, compete to excel, hope for places in the sports teams, eating lunch boxes during classes, and learn our first lessons about life.
The school life is generally a period of youth. In school, all the students read in a spirit of togetherness. They forget their joys and sorrows. They read together, play together and sit together. In these days their minds contain some youthful dreams which come true as they grow in age.
Belle School has been the right place for the fulfillment of the youthful desires. Students take part in games and sports, drama, essay competition, song and debate competitions etc. School also gives the foundation for the budding poets, scientists, writers, doctors, engineers, painters and musicians. It is in school that the we enjoy the affection of their teachers.
Teachers act as the guides and guardians to guide them on the right path. In school, teachers try to remove the evils from the students by sowing some seeds of good qualities in them. In library, debate class and in competitions, students get proper scope to improve their knowledge and style. Above all, in examinations they try to show their brilliant performance. Thus they get opportunity to expand their activity. School has definitely a healthy influence upon students. But some students indulge in bad company and get away from the impact of their teachers. Those students miss the charm of their school life.
Our Belle Kannada Medium School is my best place which I cannot compare to any of big famous places. It moulded me what I am today.
I participated every year in School Day program for dance, sports. When we had birthdays we used to distribute chocolates to our classmates, teachers and others.
Those days were awesome days to recollect, working as a group, cleaning our classrooms, etc.
Going for school wearing rain coat during rainy days, writing on slates with kaddi, running around pretending as if we were driving a bus, being embarrassed while made to sit by the side of girls, etc.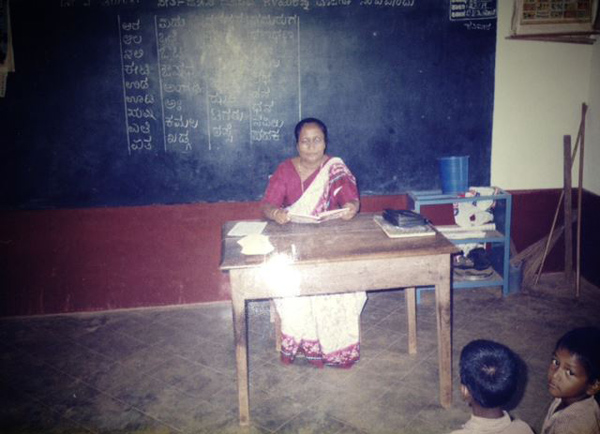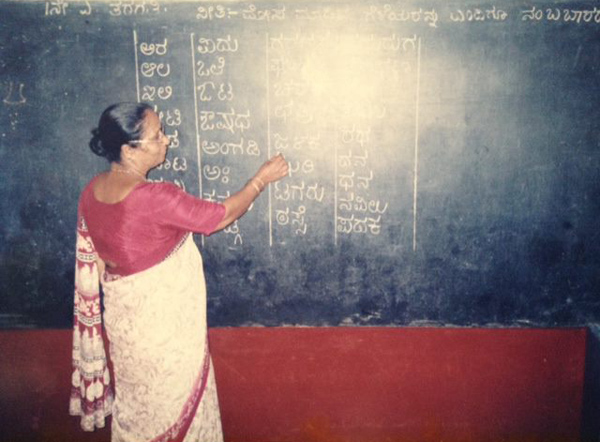 I would like to thank all my teachers who taught me quality based education as well as taught me disciplinary life, Specially I remember Mrs. Leena Lobo (Almeida), who was my favorite teacher in Primary School who taught me in 1st and 2nd standard, showed love and care like my own mother. In first standard i used to sit on Leena Lobo teachers lap, gossiping with her. I cannot forget Leena teacher for her contribution in my life.
During our time we didn't had big classrooms with fans, lights, shoes, 2-3 uniforms with tie, snacks in middle, school vans, buses, etc. Still we enjoyed our school days a lot. We didn't have everything what we wanted in our school days, but We had everything which was necessary.

Meckvil Joy Lobo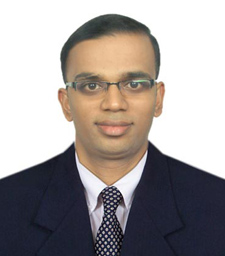 Meckvil Joy completed his primary, high school and PU college education in Belle St.Lawrence institutions. He did his Bachelors of Business Management (BBM) from Poorna Prajna College, Udupi and later Masters of Business Administration (MBA) in Finance from St. Joseph Engineering College, Mangalore.
Joy's hobbies are writing articles, poems in Journals and Websites. He is passionate about singing, playing musical Instruments. He has won State level Prize from Chief Minister for Writing Article in 2007 and honoured at Hasan. Also won several prizes for writing and singing at College Level.