Offbeat (17): Divorce wears many faces!
By John B. Monteiro

Bellevision Media Network


He that hath a wife and children hath given hostages to fortune; for they are impediments to great enterprises, either of virtue of mischief. – Francis Bacon,English philosopher and writer (1561- 1626).
16 October 2012: In this modern world of Women's emancipation and claims of equality of sexes, Bacon's idea may well hold true for the wife as well. That is why both take the initiative to head for the family court seeking divorce. The wife may resist the divorce for fear of missing the good life or not able to bear the thought of her husband getting a younger second wife. The husband may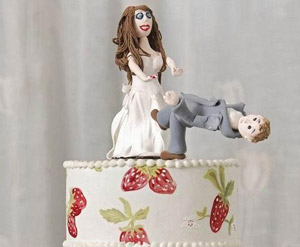 oppose because he would miss free domestic service or a punching bag. Both may be reluctant to approach the family court for the sake of children. But, now we have instances of both parents divorcing for the sake of children!
According a report filed by K Jayaprakash from Tiruvanandapuram titled "Parents on divorce spree to nurse wards' tech dreams and published in Deccan Herald (10-10-12) both parents rush to divorce courts. Here the rest of it from the horse's mouth.

What is the shortcut for getting your child admitted to medical/engineering course at private colleges (self-financing colleges in local parlance) in Kerala at affordable cost? Simple. Get separated from your spouse. Family courts in Kerala where medical and engineering professions are a fad for the middle class society are flooded with divorce applications filed jointly by husbands and wives. In Thrissur district alone as many as 2,800 divorce applications were filed during the last year.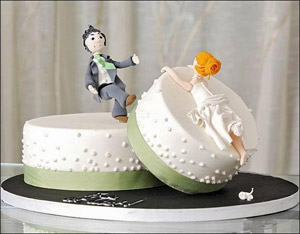 "I can very well say that more than half of the applications filed in Thrissur were false ones, filed for the sole purpose of getting their wards admitted to a professional course. A divorce order from the court will enable them to ensure a seat for their children in medical or engineering colleges at lower cost," said a lawyer practising at Thrissur courts. "But in all other aspects of life, they are legally married couples. Unless the legally divorced status is noticed by someone else, things will go smooth for them," he added. However, he said, the patent for the "divorce idea" should go to coaching institutions in the state. Coaching for entrance test for professional courses is a thriving, but highly competitive business in Kerala. The future of the business depends on the number of students who get the admission.
Engineering college managements sell (they call it admission fee) a seat in their quota for Rs 15 lakh plus to a student supported by both father and mother. But they roll down the amount for single-parent students to Rs 12 to 10 lakh on humanitarian grounds. Here, the divorce comes in handy for the bargain. For getting a management seat in a private medical college, the parents have to pay through their noses. It may cost Rs 50 lakh to 80 lakh depending on the popularity of the college and the grade of the student.
Thomas Mathew, who runs a firm providing service to students for getting seats in private professional colleges, says that the concession in admission fee is given to single-parent students by almost all engineering colleges.
But very few medical colleges offer the service. "When professional education sector was opened up to private sector in 2000,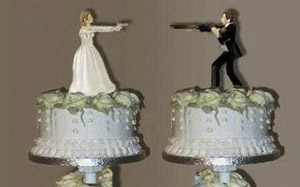 engineering colleges mushroomed in the state. There are 140 private engineering colleges now. Every year, 5,000 to 8,000 seats are left unfilled. It causes a huge loss for the management. So offering concession is a type of hard-sell technique," Mathew argues. He says that it is a win-win game for both the management and parents. By offering the concession, managements can sell a few more seats. At the same time the parents get the seat for lesser than the market rate. "Managements know that 'divorce' is a just to ploy to get seats at low price, but they keep silent."

He says that of the 11 private medical colleges in the state, only a few offer concessional admission fee to the single-parent students, that too once in a while.

Incidentally, like wedding cakes, birthday cakes, now they also have divorce cakes as seen alongside.
We thus have a new category of divorce – divorce of convenience to help children realize their educational ambitions and dream careers thereafter. The subject is open to many views. What are yours?
Chew on This!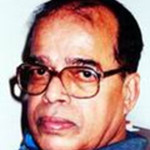 John B. Monteiro, journalist and author, is Editor of his website, www.welcometoreason.com (Interactive Cerebral Challenger) – with provision for instant response. Try responding!