Offbeat(24): The blessings and curses of mobiles
By John B. Monteiro

Bellevision Media Network


05 December 2012: The blessings and curses of the printing press is either the greatest blessing or the greatest curse of modern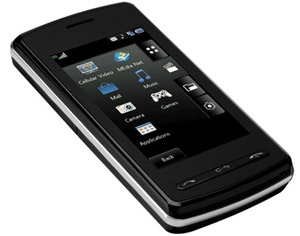 times; one sometimes forgets which. – James Mathew Barrie, Scottish author and dramatist, best remembered as the creator of Peter Pan(1860-1937).
Technology can be used or abused; it can be rewarding or destructive. This is true of the most ubiquitous instrument we use today – the cell-phone, popularly called mobile. Take, for instance, the case of my nephew Ivan. He visits me often. But, during an hour or so he spends with us, I have not been able to have a sustained conversation with him. He is constantly on his mobile discussing business with his associates. What business? Real estate consultancy.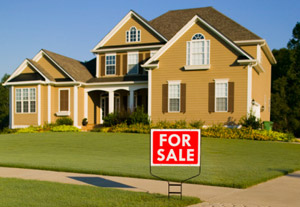 In the pre-mobile days he would have had to operate from home or an office and wait by a landline to receive one or make calls. So, now his only investment is in a mobile and its use is not exclusively for business. It allows him multi-tasking and make spot, instant decisions – like showing a client a flat or property. Looking at him hugging the mobile all the time I ask him about the status of his business and his stock reply is a Tulu saying of an Achari (carpenter, goldsmith, blacksmith): Khas da bele ijji; kullere kala ijji (Not a paise worth of work; yet no time to sit). Another saying , in Konkani, concerning Achari is also interesting: Kam nathullo Achari burgache kule thastalo kai (The jobless Achari was shaping/shaving the child's bottom. Is there a hidden/mischievous meaning in this? Of course, I don't probe further to extract his business secrets. But there are thousands of Ivans in the real estate business whose only investment is in a mobile. Every third person you meet thrusts on you his business /calling card as real estate agent, now pompously called consultant.

The same mobile can be a curse when it is misused for recording, viewing and sending pornography images or messages or for conducting secret love affairs. One such result of the misuse of mobiles is that they aid to boost AIDS. This is highlighted in a recent article in The New York Times written by Gardiner Harris and Sruthi Gottipati titled "Cellphones reshape prostitution in India, and complicate efforts to prevent AIDS" – excerpted here.

Millions once bought sex in the narrow alleys of Kamathipura, a vast red light district in Mumbai. But prostitutes with inexpensive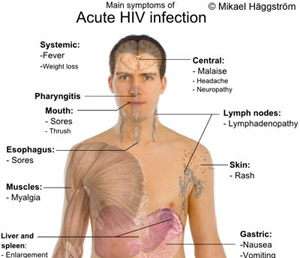 mobile phones are luring customers elsewhere, and that is endangering the astonishing progress India has made against AIDS.
Indeed, the recent closings of hundreds of ancient brothels, while something of an economic victory for prostitutes, may one day cost them, and many others, their lives. "The place where sex happens turns out to be an important HIV prevention point," said Saggurti Niranjan, programme associate of the Population Council. "And when we don't know where that is, we can't help the transmission."

Cellphones, those tiny gateways to modernity, have recently allowed prostitutes to shed the shackles of brothel madams and strike out on their own. But that independence has made prostitutes far harder for government and safe-sex counselors to trace. And without the advice and free condoms those counselors provide, prostitutes and their customers are returning to dangerous ways.
Studies show that prostitutes who rely on cellphones are more susceptible to HIV because they are far less likely than their brothel-based peers to require their clients to wear condoms. In interviews, prostitutes said they had surrendered some control in the bedroom in exchange for far more control over their incomes. "Now, I get the full cash in my hand before we start," said Neelam, a prostitute with four children whose side business in sex work is unknown to her husband and neighbours. (Neelam is a professional name, not her real name.) "Earlier, if the customer got scared and didn't go all the way, the madam might not charge the full amount," she explained. "But if they back out now, I say that I have removed all my clothes and am going to keep the money."
India has been the world's most surprising AIDS success story. Though infection did not appear until 1986, many predict the nation would soon become the epidemic's focal point. In 2002, the CIA's National Intelligence Council predicted that India would have as many as 25 million AIDS cased by 2010. Instead, Indian now has about 1.5 million.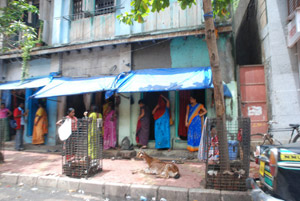 Studies showed that condom use among clients of prostitutes soared. "To the credit of the Indian strategists, their focus on these high-risk groups paid off," said Dr Peter Piot, the former executive director of UN AIDS and now director of London School of Hygiene and Tropical Medicine. A number of other countries, following India's example, have achieved impressive results over the past decade as well, according to the latest UN report, which was released in mid-November 2012. But now that mobile phones are untethering prostitutes from brothels, those targeted measures are threatening. At the same time, the advent of cellphones seems to be expanding the sex marketplace – luring more women into part time sex work and persuading more men to pay for sex. Cellphone-based massage and escort service are mushrooming across India.

"There may now be clients who may not have otherwise availed themselves of the services but do so now because it is easier and more private," said Suneeta Krishnan, a senior Epidemiologist with Research Triangle Institute of North Carolina. The changes have led to a steep drop in Business on Delhi's Garstin Baston Road and have already destroyed Mumbai's Kamathipura district where brothels had thrived since the 18th century.

"Cellphones allow the women to keep much more of their money," Niranjanof Population Council said. "But they make HIV prevention programme more challenging."

The subject is open to many views. What are yours? Chew on this!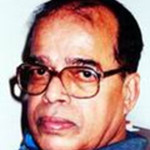 John B. Monteiro, journalist and author, is Editor of his website, www.welcometoreason.com (Interactive Cerebral Challenger) – with provision for instant response. Try responding!