Offbeat (23): Should we abuse technology?
By John B. Monteiro

Bellevision Media Network


27 November 2012: So good things may be abused, and that which was first invented to refresh man's weary spirits. – Robert Burton, English writer, philosopher and humorist (1576-1640).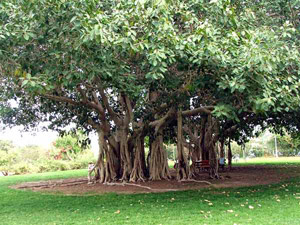 It is not clear which invention Burton was alluding to. But, let us take alcohol, for instance, which could refresh man's weary spirits. But taken in access, or abused, it is deadly. We have an Indian saying that just because your grandfather planted a banyan tree, it doesn't entitle you to commit suicide hanging from its branch. That is abuse. The tree is meant to give resting place under its shade to weary travelers, provide fruits for birds to feed on and a setting to build their nests.
Coming to the modern world, there is GPS system, meant to track the movement of men and vehicles, which is now so common that there is move to make their installation in buses and goods vehicles compulsory. According to New York Times News Service feature entitled "Get loved ones on GPC grid" by Farhad Manjoo, It has multiple applications, including:

Tracking school children, to see that they reach school safely and return home or to track their position if they are abducted. It can help to track the movement of Alzeimer's patients It can help stranded trekkers to be rescued, even when they are not covered by the range of mobiles. It can be used to recover lost pets. The uses are endless.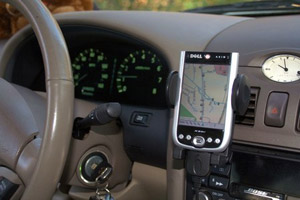 But, it, or its sophisticated variants, can also be abused by secretly planting it on person's accessories, like handbags, and spy on their movements. This is exactly what is happening in Saudi Arabia, according to a report by AFP and given below.
Denied the right to travel without consent from their male guardians and banned from driving, women in Saudi Arabia are now monitored by an electronic system that tracks any cross-border movements. Since mid-November 2012, Saudi women's male guardians began receiving text messages on their phones informing them when women under their custody leave the country, even if they are travelling together.
Manal al-Sherif, who became the symbol of a campaign launched last year urging Saudi women to defy a driving ban, began spreading the information on Twitter, after she was alerted by a couple. The husband, who was travelling with his wife, received a text message from the immigration authorities informing him that his wife had left the international airport in Riyadh.
"The authorities are using technology to monitor women," said columnist Badriya al-Bishr, who criticised the "state of slavery under which women are held" in the ultra-conservative kingdom. Women are not allowed to leave the kingdom without permission from their male guardian, who must give his consent by signing what is known as the "yellow sheet" at the airport or border.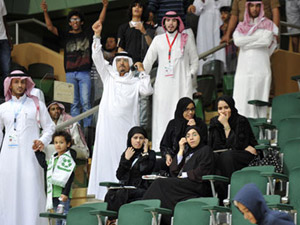 The move by the Saudi authorities was swiftly condemned on social network Twitter – a rare bubble of freedom for millions in the kingdom – with critics mocking the decision.

"Hello Taliban, herewith some tips from the Saudi e-government!" read one post.
"Why don't you cuff your women with tracking ankle bracelets too?" wrote Israa.
"Why don't we just install a microchip into our women to track them around?" joked another. "If I need an SMS to let me know my wife is leaving Saudi Arabia, then I'm either married to the wrong woman or need a psychiatrist," tweeted Hisham. "This is technology used to serve backwardness in order to keep women imprisoned," said Bishr, the columnist. "It would have been better for the government to busy itself with finding a solution for women subjected to domestic violence" than track their movements into and out of the country.
The subject is open to many views. What are yours? Chew on this!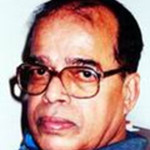 John B. Monteiro, journalist and author, is Editor of his website, www.welcometoreason.com (Interactive Cerebral Challenger) – with provision for instant response. Try responding!