Offbeat (25): Should sex be bartered for tuition fees?
By John B. Monteiro

Bellevision Media Network


12 December 2012: Marriage is for woman the commonest mode of livelihood, and the total amount of undesired sex endured by women is probably greater in marriage than in prostitution. – Bertrand Russel in Marriage and Morals.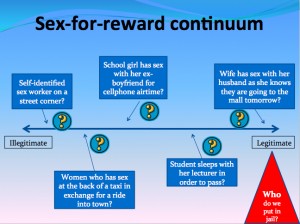 Since Russel's times, sex has many gradations between marriage and prostitution. There is free love, consensual love, live-in, group sex, exchange of partners and, increasingly, rapes. While prostitution is cash and delivery, there is also auction, on the internet, of virginity for the highest bidder. The ostensible reason for this auction was to finance higher education.
Gujarat has emerged as the surrogacy destination for the world's childless couples. In accepting surrogacy, they cite many reasons – building a home, meet expenses of major surgery or medical treatment, education of children, repayment of debts or redeeming mortgaged property, etc. These excuses are advanced to justify surrogacy. Similarly, in the case of sex outside marriage many reasons are bandied about. One of the latest, on which an industry of sorts is sought to be built, is bartering sex for financing tuition fees. It is being done on websites. One such case has been written about by Cahal Milmo, Charlotte Philiby and Jonathan Brown and published in The Independent, London – and excerpted here .

The man revealed by The Independent to be running a website offering to pay the tuition fees of female students in return for sex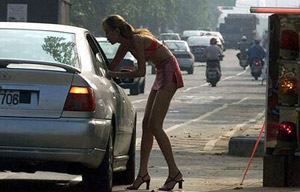 can be named as a highly paid computer consultant who claims to have top level Ministry of Defence (MoD) security clearance and access to top-secret data.

Mark Lancaster, 39, who presented himself as an 'assessor' for the website sponsor AScholar.co.uk, has worked as an IT contractor on a massive overhaul of the computer network used by UK armed forces. He is also thought to have worked on computer systems used by British forces during the invasion of Iraq.

The Independent has now tracked down Lancaster, who is married and has two children, to his $460,000 home on the edge of the South Downs National Park in Hampshire, after he was filmed asking an undercover reporter to undergo a "practical assessment" with him to prove the 'level of intimacy' she could provide for the website's claimed clients.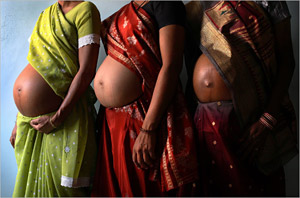 When confronted by The Independent Lancaster refused to comment on his involvement with the website, his conversations with the reporter or whether he had disclosed his activities to his employer or MoD. On his entry to the LinkedIn website, Lancaster described himself as a 'DV-cleared consultant with proven extensive experience'. DV is a reference to Developed Vetting, the highest level British government security clearance, which allows holders to read ultra-sensitive documents.

The site, which was set up in June using a false company name and a VAT number belonging to the legitimate dating website Match.com, claimed to have arranged for 1,400 women aged between 17 and 24 to be funded through their studies by businessmen willing to pay up to $15,000 a year for "discreet adventures". Students were offered up to "100% of your tuition fee" in return for spending two-hour sessions with men up to four times per term. The sponsors, he told the reporter, have "expectations of a high level of sexual intimacy with their chosen student".

During the conversation, the IT consultant described himself as the website's "assessor" and asked her to accompany him to a flat for "practical assessment", which he made clear was a condition of acceptance on to the site's roster of students.
The subject is open to many views. What are yours? Chew on this!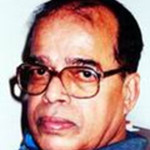 John B. Monteiro, journalist and author, is Editor of his website, www.welcometoreason.com (Interactive Cerebral Challenger) – with provision for instant response. Try responding!