Offbeat (30): Is it end-game for work-from-home?
By John B. Monteiro

Bellevision Media Network


"Men work together", I told him from the heart,
"Whether they work together or apart."
- Robert Frost, US poet(1874-1963)
12 March 2013: In this cryptic statement did Frost anticipate work-at home culture his country popularized in this internet age. The flexible work-at-home system had many things going for it. First of all, it eliminated the bother, time and expense involved in commuting from home and back. It also reduced the pressure and expense involved in providing work space for office employees and other collateral expenses like midday meals, snacks and coffee. Now it seems that this experiment is on reverse gear, with Yahoo taking the lead, according to Mini Joseph Tejeswi reporting in The Times of India (28-2-13) about Yahoo abolishing the system and eliciting informed opinion on the subject.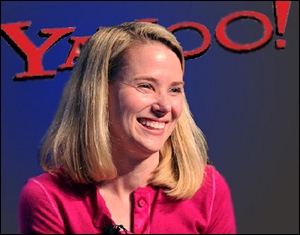 Since Marissa Mayer became chief executive of Yahoo, she has been working hard to get the Internet pioneer off its deathbed and make it an innovator once again.

She started with free food and new smartphones for every employee, borrowing from the playbook of Google, her employer until 2012. Now, though,Yahoo has made a surprise move: abolishing its work-at-home policy and ordering everyone to work in the office.

A memo explaining the policy change, from the company's human resources department, says face-to-face interaction among employees fosters a more collaborative culture — a hallmark of Google's approach to its business.
In trying to get back on track, Yahoo is taking on one of the country's biggest workplace issues: whether the ability to work from home, and other flexible arrangements, leads to greater productivity or inhibits innovation and collaboration. Across the country, companies like Aetna, Booz Allen Hamilton and Zappos.com are confronting these trade-offs as they compete to attract and retain the best employees.

Bank of America, for example, which had a popular program for working remotely, decided late 2012 to require employees in certain roles to come back to the office.Employees, especially younger ones, expect to be able to work remotely, analysts say. And overall the trend is toward greater workplace flexibility.
Still, said John Challenger, chief executive of Challenger Gray & Christmas, an outplacement and executive coaching firm, "A lot of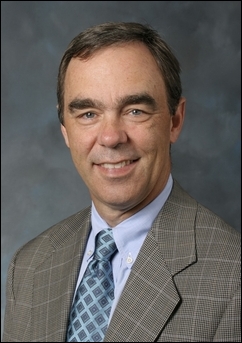 companies are afraid to let their workers work from home some of the time or all of the time because they're afraid they'll lose control."
Studies show that people who work at home are significantly more productive but less innovative, said John Sullivan, a professor of management at San Francisco State University who runs a human resource advisory firm."If you want innovation, then you need interaction," he said. "If you want productivity, then you want people working from home."
Reflecting these tensions, Yahoo's policy change has unleashed a storm of criticism from advocates for workplace flexibility who say it is a retrograde approach, particularly for those who care for young children or ageing parents outside of work. Their dismay is heightened by the fact that they hoped Ms Mayer, who became chief executive at 37 while pregnant with her first child, would make the business world more hospitable for working parents.

"The irony is that she has broken the glass ceiling, but seems unwilling for other women to lead a balanced life in which they care for their families and still concentrate on developing their skills and career," said Ruth Rosen, a professor emeritus of women's history at the University of California.But not only women take advantage of workplace flexibility policies. According to the Bureau of Labor Statistics, nearly as many men telecommute.

The bureau says 24 percent of employed Americans report working from home at least some hours each week. And 63 percent of employers said in2012 that they allowed employees to work remotely, up from 34 percent in 2005, according to a study by the Families and Work Institute, a nonprofit group studying the changing work force.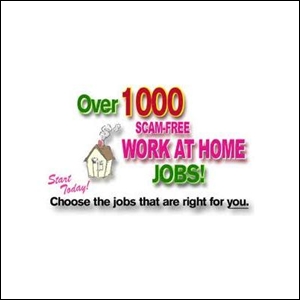 During the recession, the institute expected employers to demand more face time, but instead found that 12 percent increased workplace flexibility, said Ellen Galinsky, its president and co-founder. She attributed this to companies' desire to reduce real estate costs, carbon footprints and commuting times.

Technologies developed in Silicon Valley, from video chat to instant messaging, have made it possible for employees across America to work remotely. Yet like Yahoo, many tech companies believe that working in the same physical space drives innovation.


The company's memo, written by Jackie Reses, director of human resources at Yahoo, and published on All Things D, a blog on digital issues, said: "Some of the best decisions and insights come from hallway and cafeteria discussions, meeting new people and impromptu team meetings. Speed and quality are often sacrificed when we work from home."
Against this background, it is interesting to conclude with Jerome K. Jerome, English novelist (1859-1927): " I like work; it fascinates me. I can sit and look at it for hours. I love to keep it by me; the idea of getting rid of it nearly breaks my heart."
The subject lends itself to many views. What are yours? Chew on this!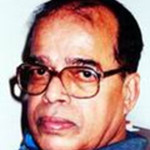 John B. Monteiro, journalist and author, is Editor of his website, www.welcometoreason.com (Interactive Cerebral Challenger) – with provision for instant response. Try responding!



Corruption – India's Painful Crawl to Lokpal

By John B. Monteiro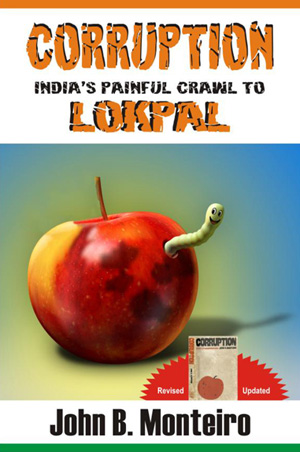 About the Book

Corruption – India's Painful Crawl to Lokpal takes on the subject of corruption in India. It was the first book to comprehensively advocate the institution of the ombudsman to tackle it. This is a revised and updated version of the author's first book, which was published in 1966.

Author John B. Monteiro surveys the causes, anatomy and dimensions of corruption, while detailing the existing machinery for the ventilation of grievances and the control of maladministration and corruption.

This updated edition tracks India's long, painful and elusive attempt to adapt the institution of the ombudsman for India, under the title "Lokpal," and details how the political class sabotaged the Bill from being enacted.

It includes research on institutions in America, Britain, France, and the then Soviet Union that have been used to control maladministration and corruption, examining their suitability for use in India. It also surveys the ombudsman institution working in the Scandinavian countries and in New Zealand, which he advocates for adaptation in India.

About the Author

Born in 1938, John B. Monteiro was raised and educated in Mangalore, a coastal city in Karnataka, India. He earned a master's in economics, political science and public administration from Bombay University. After a stint as lecturer at St. Aloysius College, Mangalore, from where he had graduated, he went to Bombay (now Mumbai) and got into journalism and, later, corporate communications. He now lives in Mangalore, continuing to write for print and electronic media, and his website, www.welcometoreason.com.
Soft Cover - 6x9 - 390 pages - $21.50


ISBN: 978-1-62212-199-1
ISBN / SKU: 1-62212-199-6

This book is also available at Amazon.com or BarnesAndNoble.com

Wholesalers please e-mail bookorder@sbpra.net