Offbeat (15)- Should Karibasamma Die?
By John B. Monteiro

Bellevision Media Network


How shocking must thy summons be, O Death!
To him that is at ease in his possessions:
Who, counting on his long years of pleasure here,
Is quite unfurnished that world to come!
Robert Blair, Scottish poet and clergyman (1699-1746).
There others who want to embrace death and are not allowed, at happened on September 26, 2012 in Bangalore when the Karnataka high court denied permission to H B Karibasamma permission for mercy killing or euthanasia. Here is a little background on her through an interview by S A Gangaraju and published in The Times of India (28-9-12)
DAVANAGERE: H B Karibasamma is hopeful that India will make euthanasia legal, like in some countries in the West. The 73-year-old retired primary school teacher who has been suffering from various health problems for the past 14 years had written to the President and Prime Minister seeking permission for euthanasia. However, on Wednesday the high court rejected her plea based on reports by neurosurgical and psychiatric experts from Nimhans that she does not suffer any pain or severe ailment.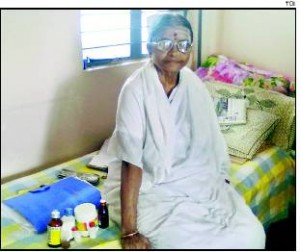 "As a retired teacher I manage with my pension. But others who are poor and do not have money should not suffer like me. How will they cope if they are poor?" she asks.
She recently collected over 1,500 euthanasia supporting letters from retired state government employees, and another 10,000 letters from people from other walks of life. "My 14-year struggle for this new law may become fruitful in the future with these letters," she contended. "From my childhood I used to read newspapers regularly and articles on euthanasia intrigued me. This prompted me to take the step," Karibasamma recalled. "Let the government open mercy killing units (euthanasia) at all the government hospitals on a par with ICU," is her suggestion.
Based on the clinical diagnosis, pain, severity of the disease or suffering, doctors should recommend euthanasia to the court in the presence of a committee headed by the DC, police, DHO, retired judge, lawyer," Karibasamma suggested. "If thought out properly and the grey areas are covered, this law can't be misused," she contends.
This takes us to a similar story dating back to the last decade.
Terri Schiavo's case had thrown up legal, moral and ethical debates across the US, and even worldwide, with media widely covering the case and taking editorial note of. But, first the facts.


Terri was the daughter of Robert and Mary Schinder, married to Michael Schiavo. Terri, the then 41 years old woman, had been in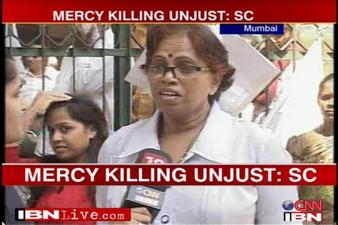 what doctors call a persistent vegetative state for fifteen years following a heart attack. Her husband, who is her legal guardian, said that his wife would not want to be kept alive artificially and should be allowed to die. Her parents said that her condition could improve with treatment.


All that kept Terri alive was the feeding tube. There had been a legal battle with Terri's husband on one side and her parents on the other, about removal of the feeding tube and allowing her to die. Nearly two dozen judges of first instance, appeal and review had upheld the husband's plea for disconnecting the feeding tube.


The the subject has jumped from law to politics. Jeb Bush, Governor of Florida and brother of President George Bush, got into the act to rush through a fresh law enabling Federal Judges to review the cases of State Judiciary. Even President Bush backed up this move because a significant Republican vote bank is said to be pro-life. Jeb Bush becomes a purveyor of medical facts and gives a new twist to the case. He said that " the neurologist review indicates that Terri may have been misdiagnosed and it is more likely she is in a state of minimal consciousness rather than a persistent vegetative state".


Michael Schiavo, near the end of his seven-year battle to put an end to his wife's vegetative life, taunted President Bush: " Come down President Bush. Come talk to me. Meet my wife. Talk to my wife and see if you get an answer. Ask her to lift her arm and shake your hands. She won't do it".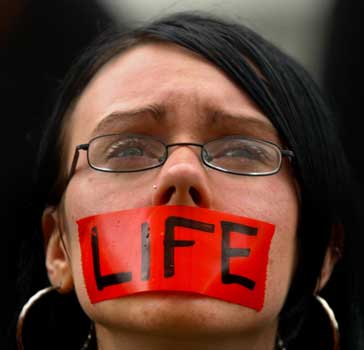 Analysing the situation, Sydney Blumanthal, former Senior Advisor to President Clinton, writing in The Guardian, had this to say: " Terri Schiavo cannot speak or gesture, but to true believers, even though she is silent, she is making sounds only they can hear. They say what they want to in order to believe, and they believe in order to see. For the first time public policy in US is made on the basis of pitting invisible signs versus science".


Beyond the facts of the case, there are wider issues. It is to be noted that in the US there are 35,000 other people in persistent vegetative state. India and the rest of the world are not free of this situation. Therefore, the question starts as to who should have had the final say in Terri's case – the legal guardian ( husband ) or the parents who have no legal status. What is the role of doctors in this context – as they are sworn to uphold life? Is the situation open to abuse so that recoverable person can be killed to grab his property and assets?


The whole issue has implications beyond Terri and Karibasamma and these would not be buried easily. The various issues involved are open to many views. What are yours? Chew on this!
Chew on This!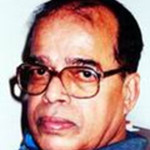 John B. Monteiro, journalist and author, is Editor of his website, www.welcometoreason.com (Interactive Cerebral Challenger) – with provision for instant response. Try responding!