Udupi: Farmers stop Mescom from raising the rates
By Snehalatha, Udupi

Bellevision Media Network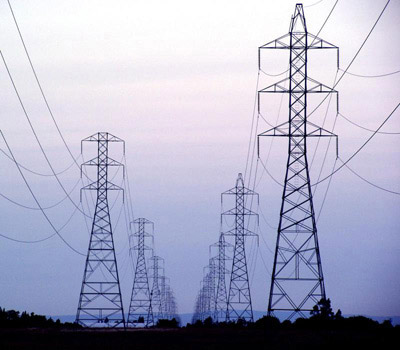 Udupi, 04 April 2012: Farmers of Udupi and D.K. once again seems to have succeeded in stopping the Mescom raising the electricity rates. The department was to raise the rates with the reason of financial losses, but the farmers of Udupi and D.K. fought against it with written objections in huge numbers and are expecting to have favourable results.


Mangalore Electricity Supply Company Ltd (Mescom) had submitted a proposal to Karnataka Electricity Regulatory Commission (KERC) seeking permission to raise 73 paisa per unit for the year 2012 – 13. Seriously opposing this about 1,600 electricity consumers (mainly farmers) from the 4 districts, have conveyed their objection to this in writing.


In 2011 – 12 also Mescom had submitted a proposal before KERC for raising 75 paisa per unit. But then about 3,000 consumers from the 4 districts of Mescom area Udupi, D.K., Chickmagalur and Shivamoga conveyed their strong opposition. Bowing to this KERC had permitted for the raise of only 23 paisa per unit. This raise came into effect by 8 months delay from December 2011.


In just another 4 months from this raise Mescom has now again asked KERC for the permission to again raise 73 paisa per unit for the reason of loss. For this the Indian Agricultural Association Udupi and other District Farmer Associations campaigned on this issue and from the 4 districts total 1,600 objection letters have been submitted. Out of this only from D.K. district itself 1,230 objectional letters have been submitted. Compared to last year in a short time sufficient objection letters have been submitted.


On 3rd March a enquiry was conducted in Mangalore and the Indian Agricultural Association, District Farmer Associations, Chamber of Commerce and Ice Factory Owner's Association have furnished their clarification on the issue. The rates would be raised like last year for sure, but how much will be the raise, can only be known once it is declared on 16th April. Though the proposal for the raise is for 73 paisa per unit, there is possibility of actually raising 15 to 20 paisa per unit. The farmers might become successful in negotiating within those rates.


Mescom has shown rupees 217.79 crore loss until 2012 March in their proposal. But this is incorrect says Lawyer and Secretary of Indian Agricultural Association Narayana Udupa who has furnished the strong opposition before KERC. At present after raising 23 paisa per unit from December 2011 Mescom is in a profit of rupees 1.70 crores. But they have added the losses of other 4 electricity providing companies and the interest on the late collection of bills by the company's fault into Mescom and have shown losses, so there is no meaning in Mesom raising the rates on electricity, says Udupa.