Mescom to send SMS to consumers on load shedding
Mangaluru, 08 Aug 2015: For all those who have skipped a power cut news in newspaper and were left in lurch without any information on the load shedding schedule, the Mangalore Electricity Supply Company (Mescom) has resolved the issue.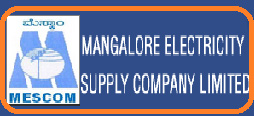 The Mescom is all set to intimate its consumers about load shedding schedule through mobile SMSes.

In this regard, the Mescom has already started collecting details of the consumers in Dakshina Kannada, Udupi, Chikmagaluru and Shimoga districts.

While the detail collection has been started in Mangaluru, the project will be started off in other places in phases.

With this, the consumers will updated about load shedding and other details by the Company over an SMS.