Udupi: Two more, aged 29 and 35, test positive for coronavirus
Media Release


Udupi, 29 Mar 2020: Two more persons have tested positive for coronavirus in Udupi district, as per information released by the district administration here on Sunday March 29.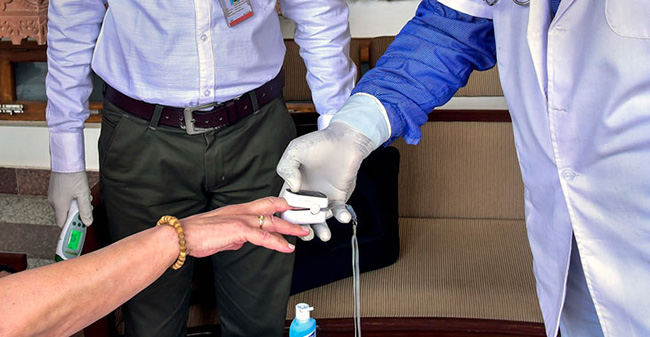 Udupi district health officer (DHO) Dr Sudhir Chandra Sooda said that the samples were sent to Shivamogga lab and have turned out positive for coronavirus.
In the first case, the patient happens to be a 35-year-old who returned from Dubai on March 17. He is a resident of Manipura in Kaup taluk. On March 27, he was admitted to Karkala government hospital with complaints of cough, cold and other symptoms.
In the other case, the patient had travelled to Kerala. The 29-year-old, who works as an electrician, has no recent history of international travel. He had been to Thiruvananthapuram on work along with a team of 31 electricians. He and others were admitted to Udupi government hospital on March 26 with fever, cough and other symptoms.
Both the patients are undergoing treatment in KMC hospital, the DHO said.
Altogether, three have tested positive for coronavirus in the district so far.
At present, 106 persons are in home quarantine. A total of 842 persons have completed 14-day quarantine period, and 95 have completed 28-day quarantine. As many as 30 patients have been quarantined in hospitals. Samples of 128 people have been sent for tests, and 122 have tested negative so far. While three have tested positive so far, three more reports are pending. As many as 11 were admitted to hospital isolation ward on Saturday March 28.