90ml rum and half fried egg – Ullal councillor's home remedy for COVID goes viral
Ullal, 19 Jul 2020: As the fear around the pandemic is increasing day by day with no proven vaccine readily available, people are now looking to make the COVID-19 vaccine at home. A lot of us have come across home remedy messages on family groups and received random WhatsApp messages too. In one such instance, a Congress councillor from Ullal has come up with a novel recipe to tackle the virus.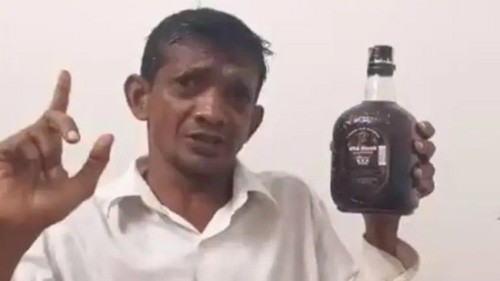 Ravichandra Gatti, a councillor in Ullal is now claiming that he had found a home remedy or COVID-19, the video of the same is doing rounds on social media platform.
Here is what he Ullal said:
"Khodays Rum, many people in Bengaluru and Madikeri drink rum, but I do not drink or eat fish, However, this is the medicine for COVID virus. Add a teaspoonful of ground pepper in 90ml rum and stir it well with your finger and drink it. Eat two half-fried omelettes to ensure that the coronavirus vanishes," said Gatti
He further added, "I tried many medicines for Covid-19 but only rum and eggs worked. I am not suggesting this as a politician but as a member of the corona committee."
Gatti is a well known social worker for nearly 15 years. Congress leaders from Mangaluru area were planning to discuss the matter.
However, this is not the first time politicians have suggested bizarre ways to cure the virus. It may be recalled that in March this year, Assam BJP MLA Suman Haripriya had said, "We all know cow dung is very helpful. Likewise, when cow urine is sprayed, it purifies an area. I believe something similar could be done with cow urine, cow dung to cure #coronavirus."