Bellevision Bahrain members have memorable Tent Party
By Niloufer Quadros

Pics By Ronald Fernandes

Bellevision Media Network


Manama/Bahrain, 24 Feb 2020: What is the best thing to do, when the winter nights have well and truly set in? Yes, fly away, somewhere hot and sunny, with the beautiful sun and smiling people, exotic barbecue scents and music in the air! And Bellevision Bahrain members did just that as they huddled together at Sakhir desert on the blissful, sunny February morning of 21stFebruary for their annual tent party.
With the temperatures hovering pleasantly around 20°C, the memorable event began with the president, Ivan D'souza, welcoming all gathered as he thanked everyone who made it to the tent party. He encouraged all present to enjoy the day to the fullest and make memories, pleasant and memorable enough, to last them for a lifetime! The blessings of the almighty were then sought througha small but meaningful prayer by Pramila D'souza. Necessary guidelines regarding safety were imparted by Joel D'sa.BV members took this opportunity to celebrate the birthdays of two of their fellow members, Arun Castelino and Alban Quadros, by cutting of birthday cakes and wishing the birthday celebrants a lifetime of happiness.Newlyweds Wilroy and Joyce D'souza were congratulated warmly and wished a happy married life.
Spicy barbecued chicken and sausages accompanied by some delicious home-made hummus, salad and Lebanese bread were served before the activities of the day could begin.
The entertainment- in- charge for the day, Steevan Lobo, lined up numerous games and activities like cricket, throwball, ringing the bottle and others that kept everyone entertained and occupied.The highlight of the day was the cricket commentary by Naveen Mendonca and the comical and witty commentary by Thomas Fernandes thatleft everyone in a state of frenzied laughter.
Lunch was an array of delicacies like rice, dal, pork, French bread, veggies, chicken and the birthday cakes for dessert.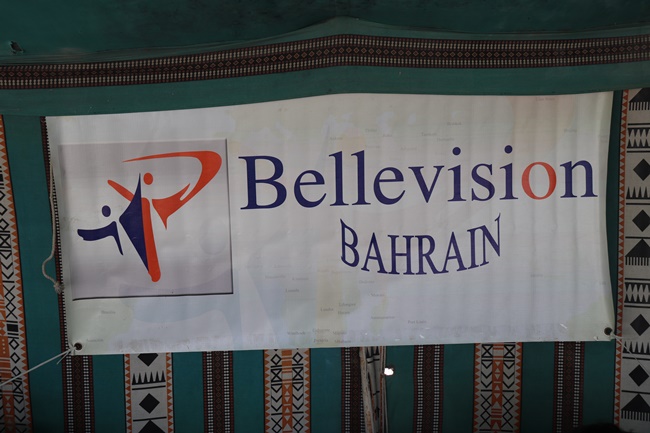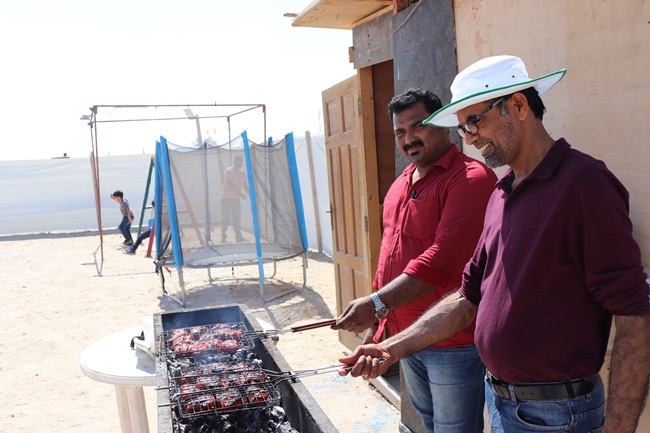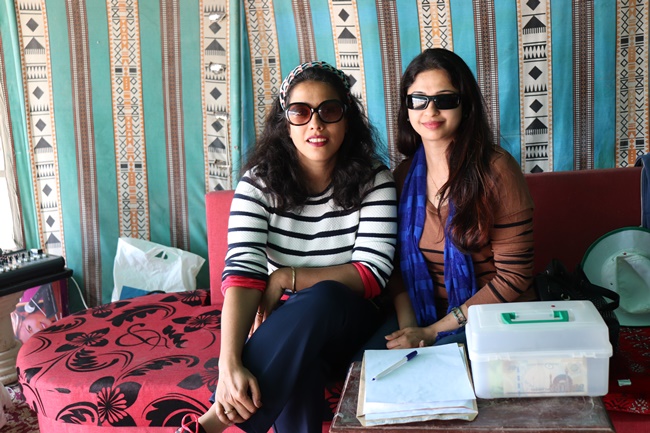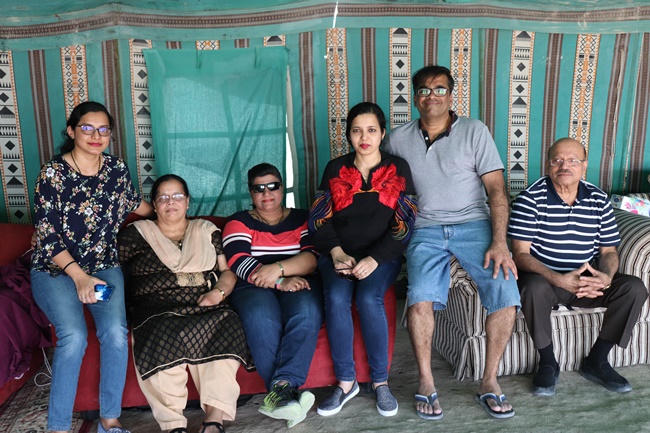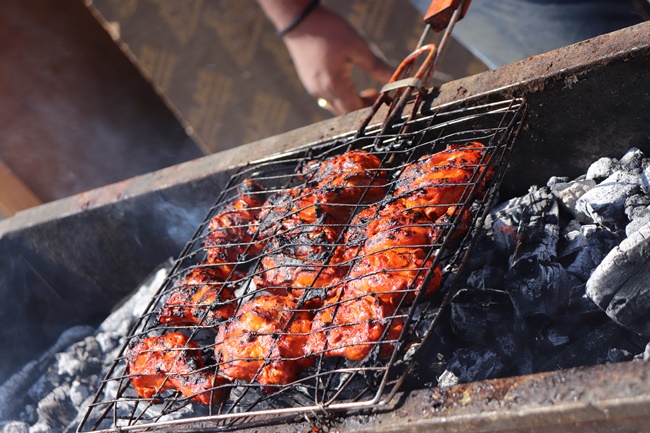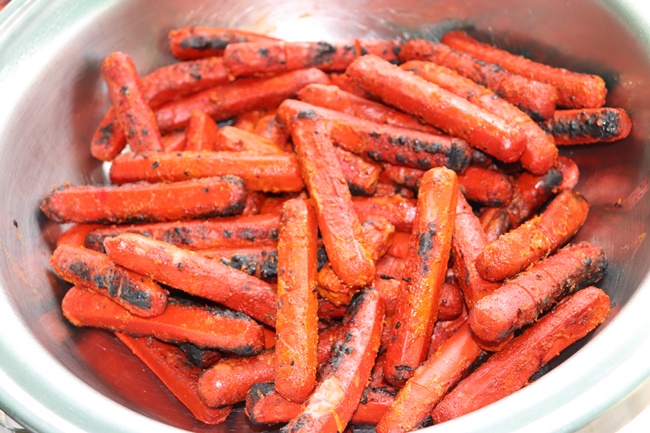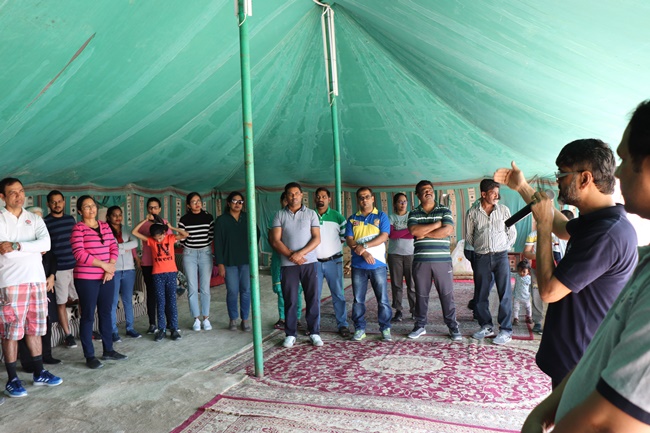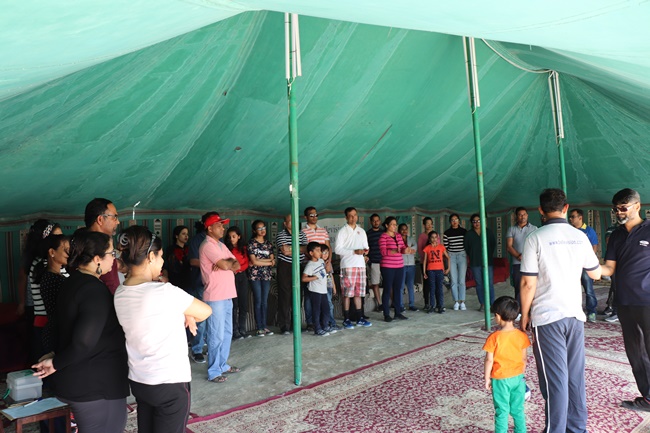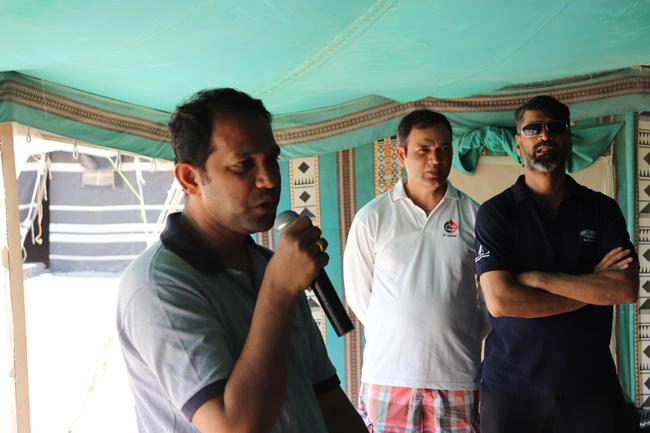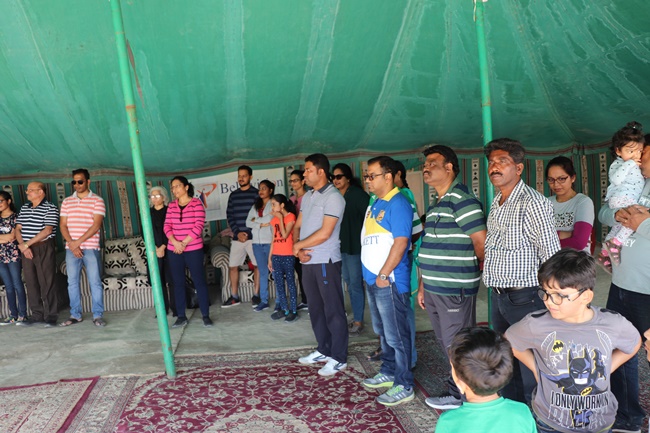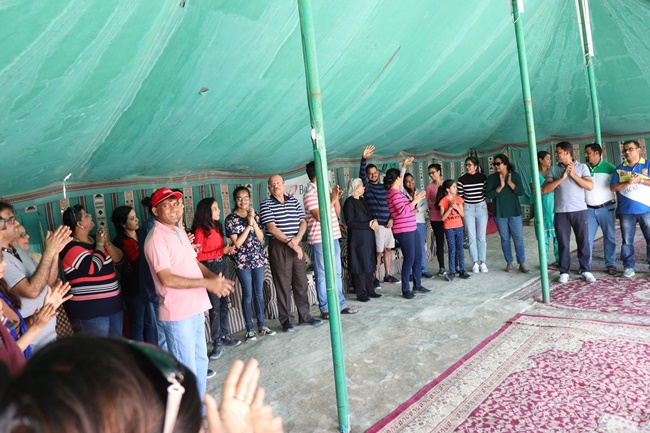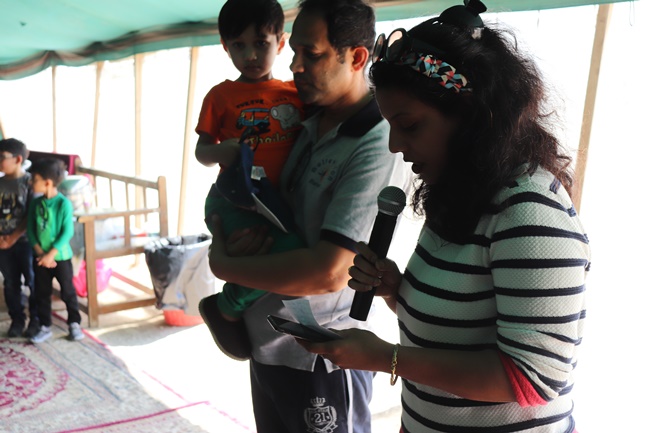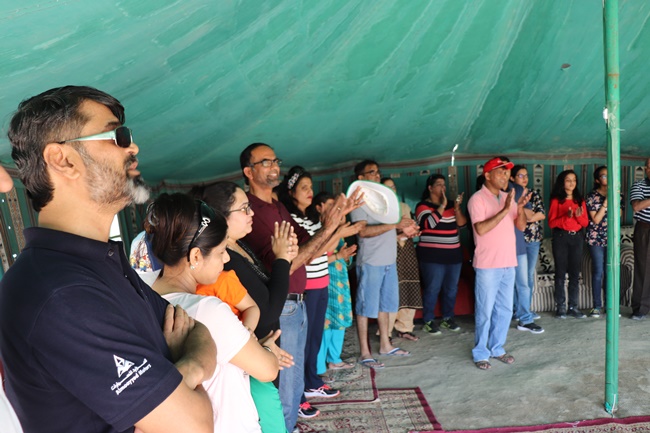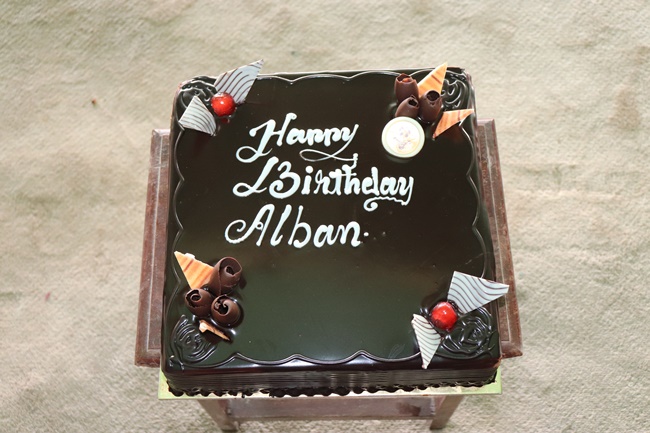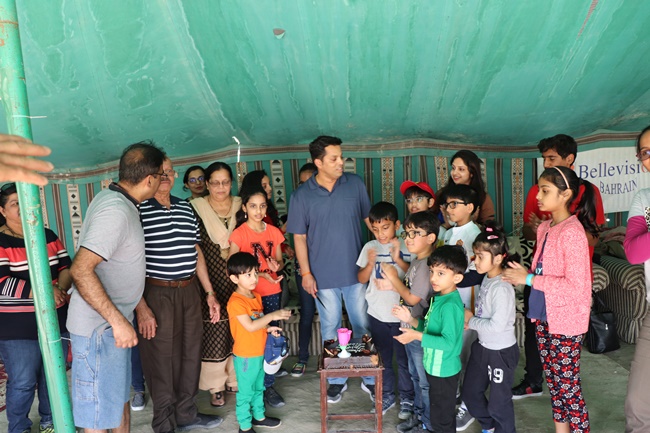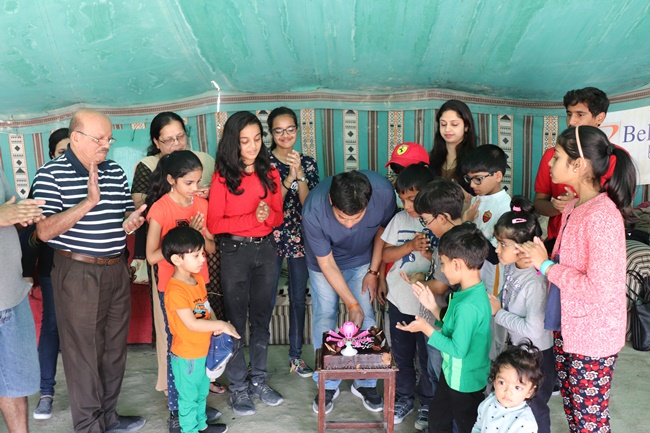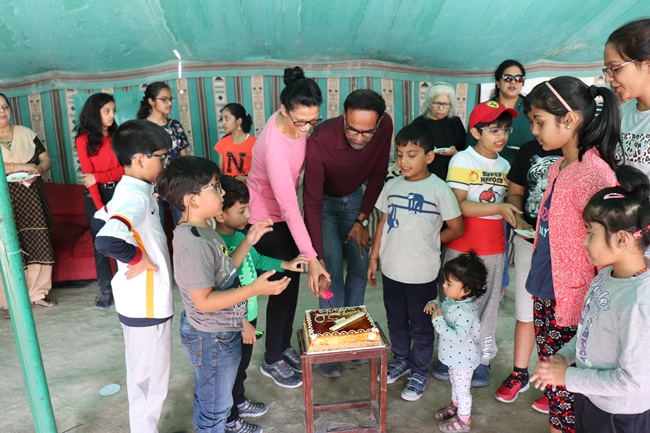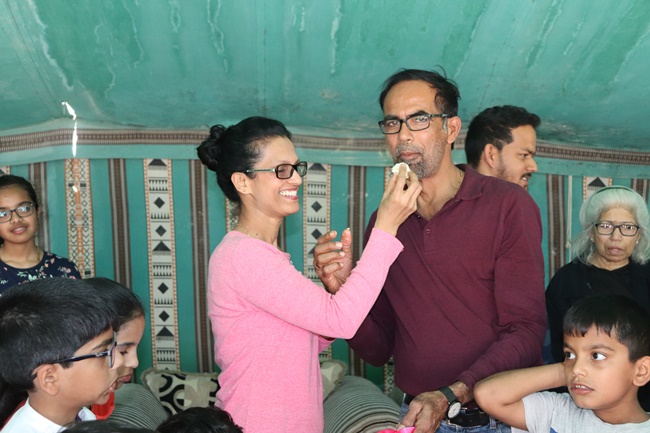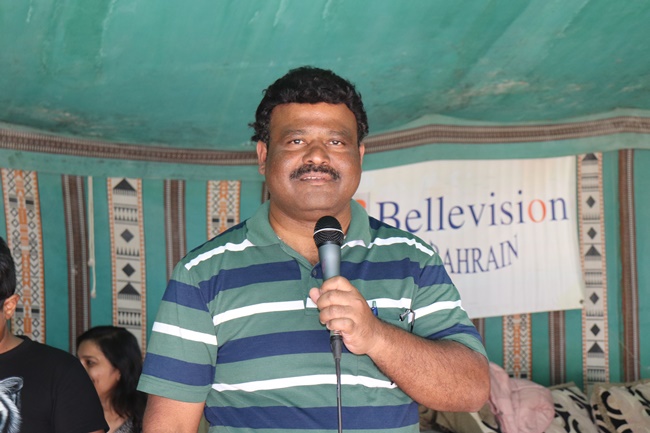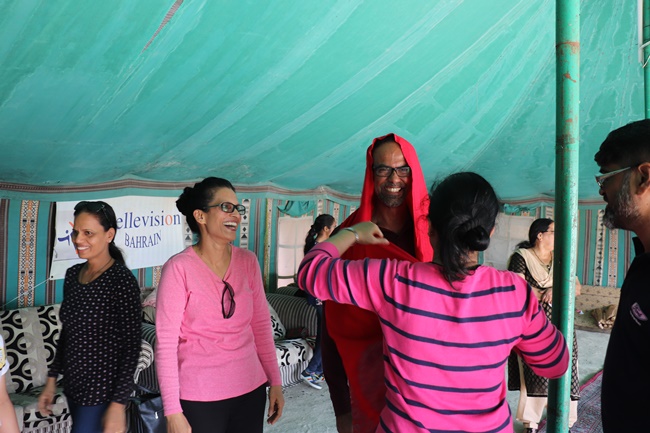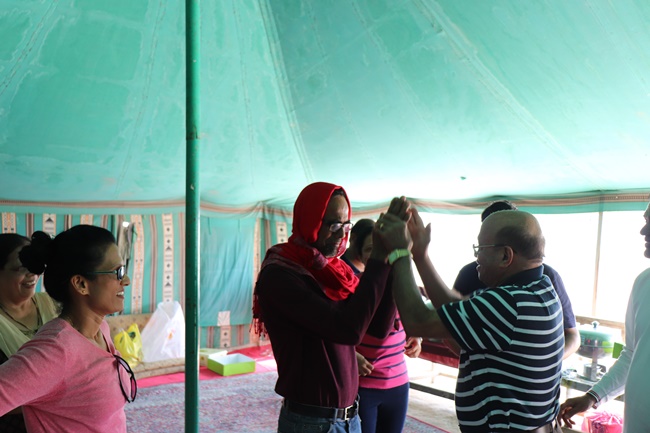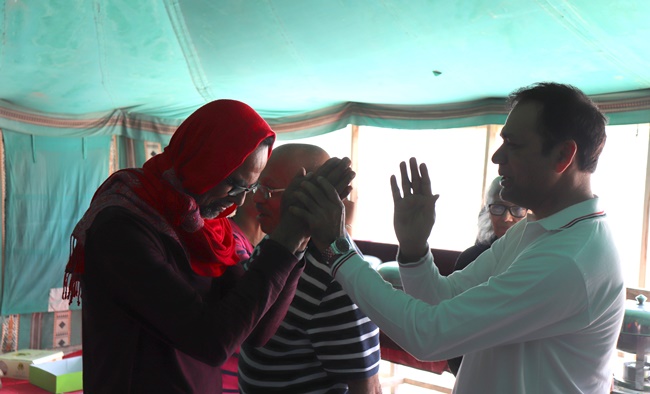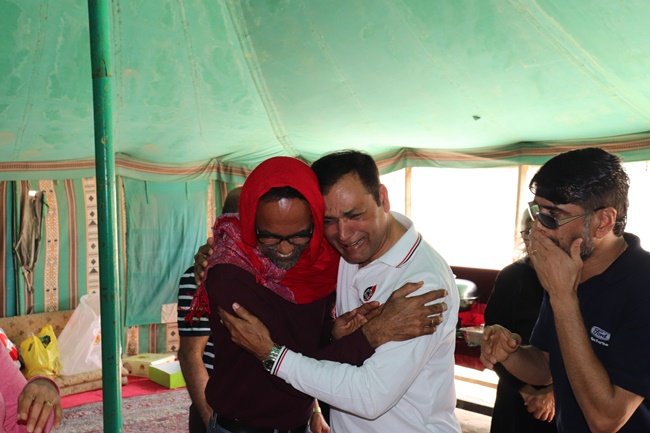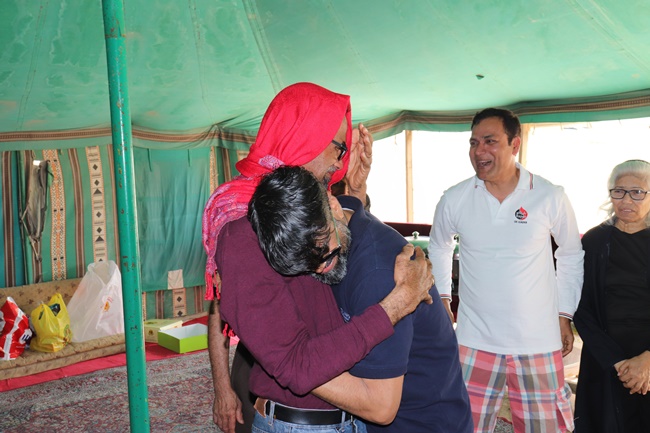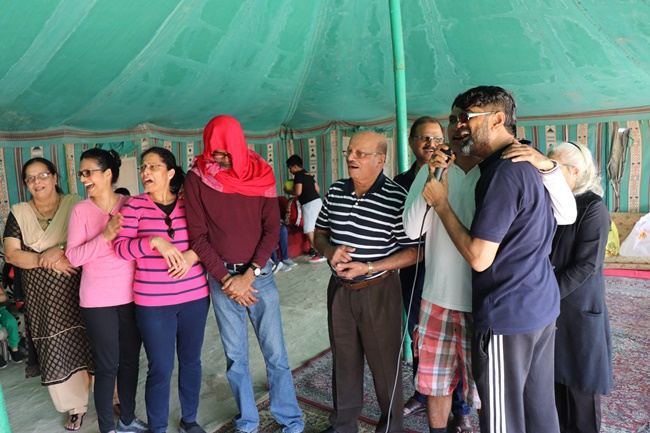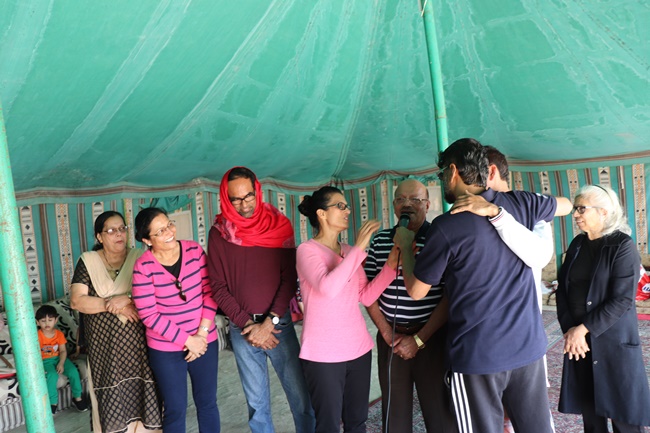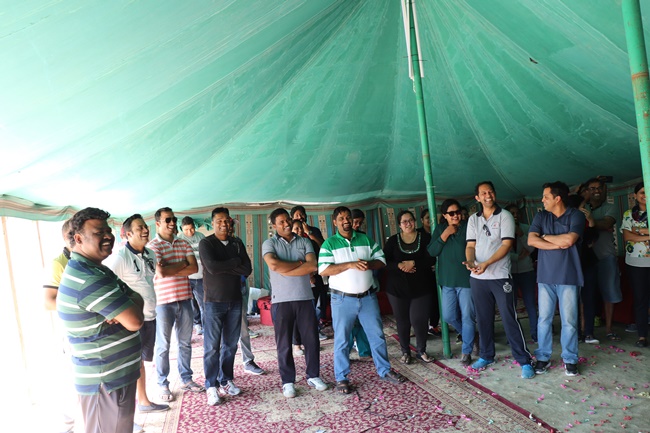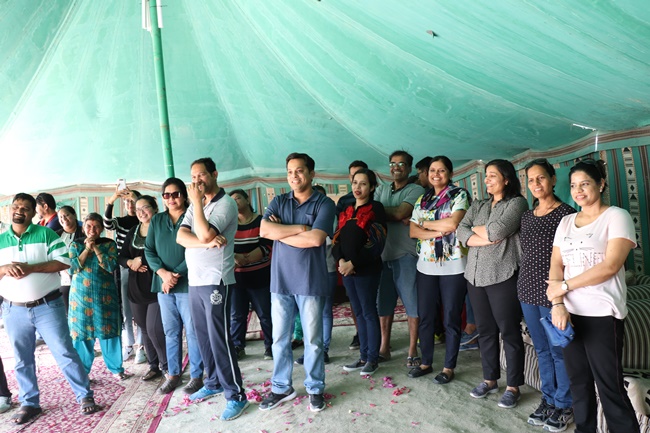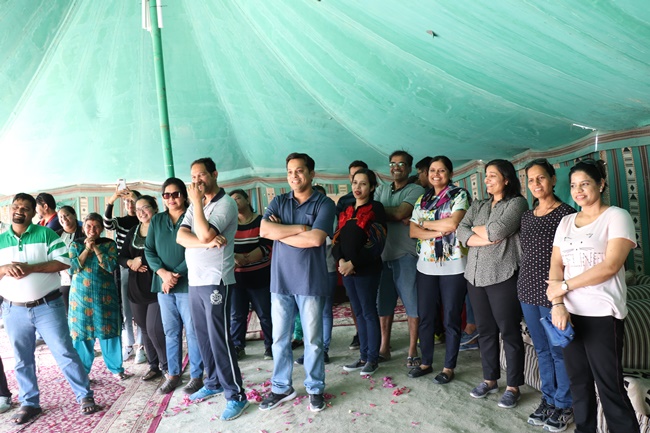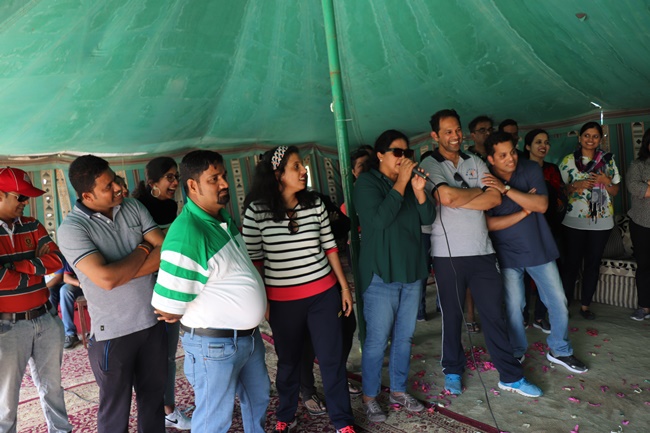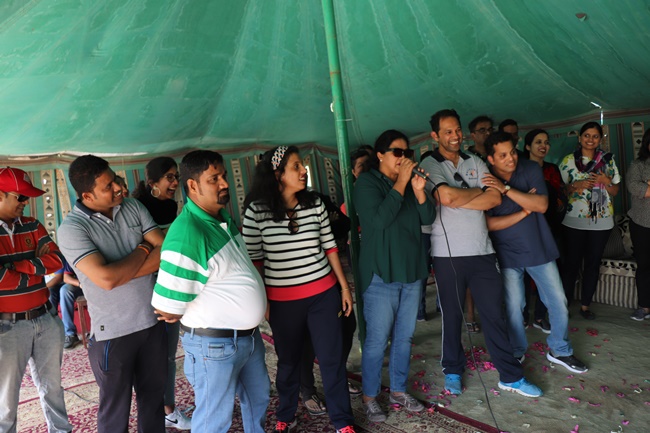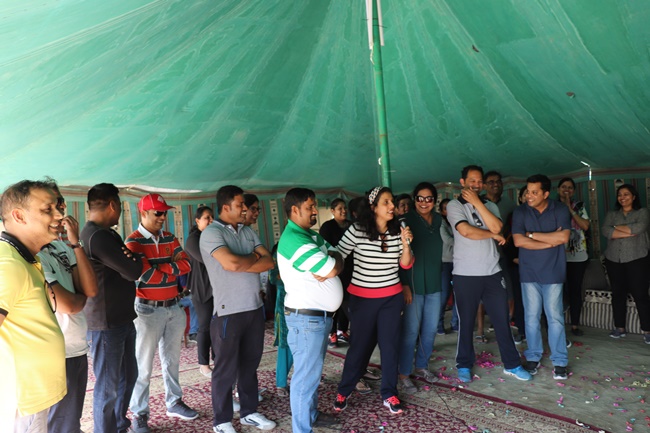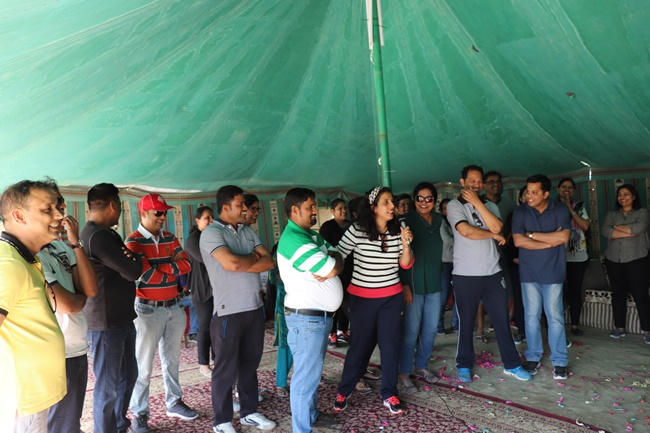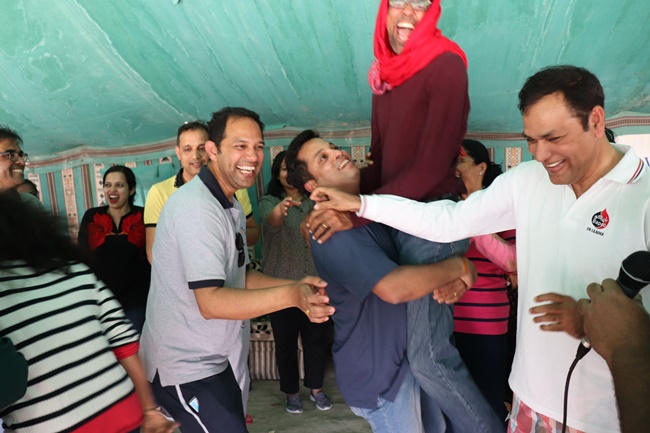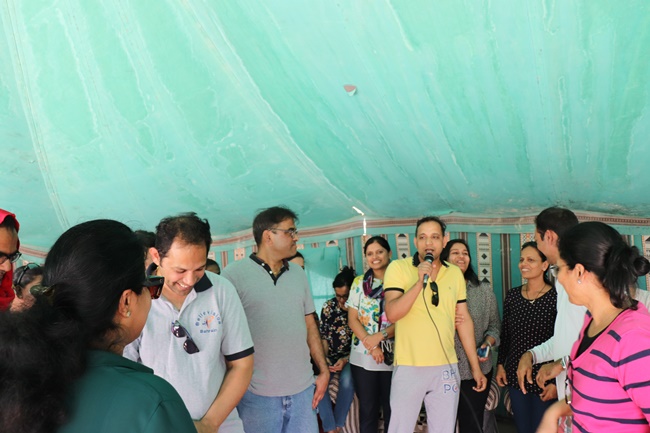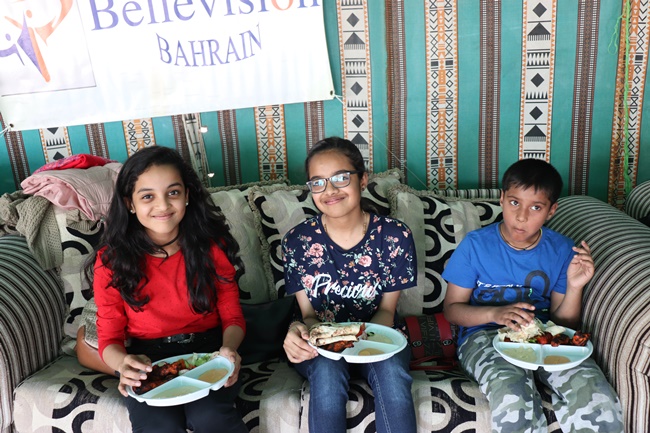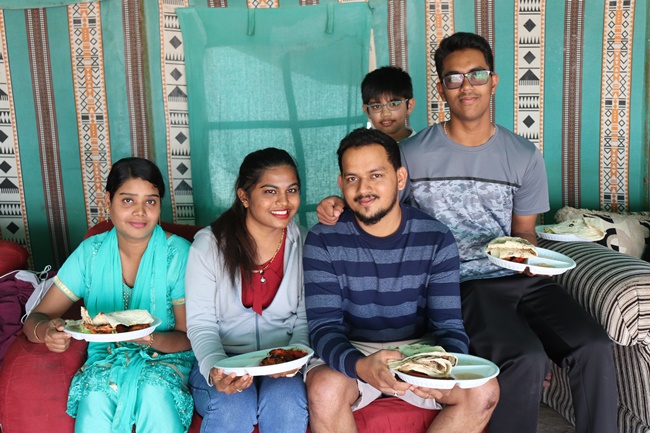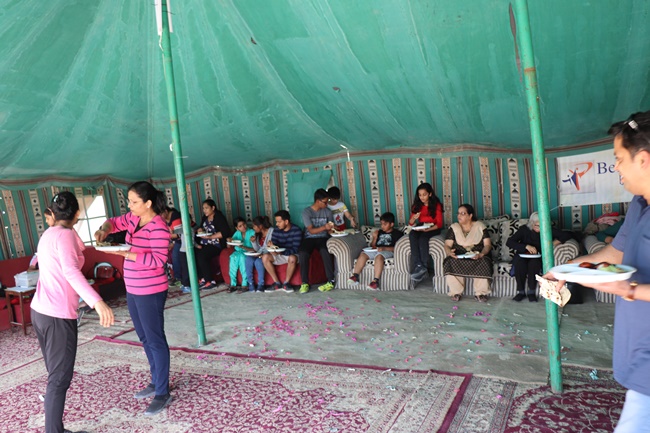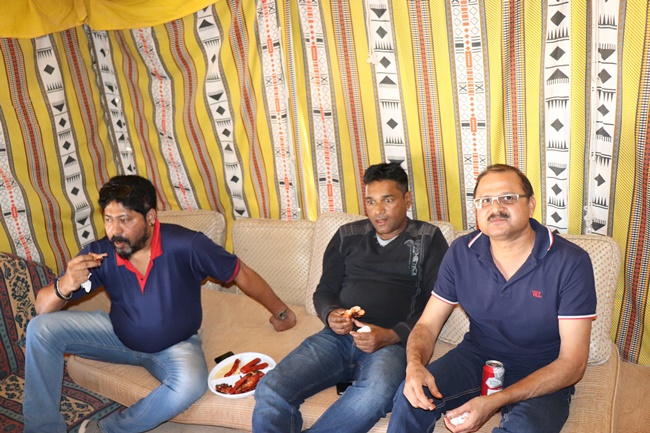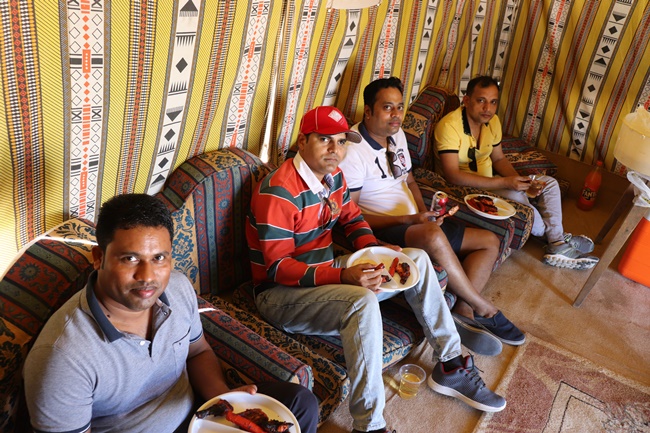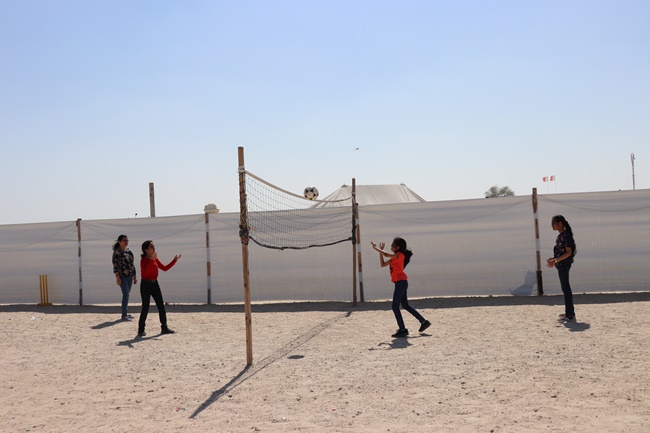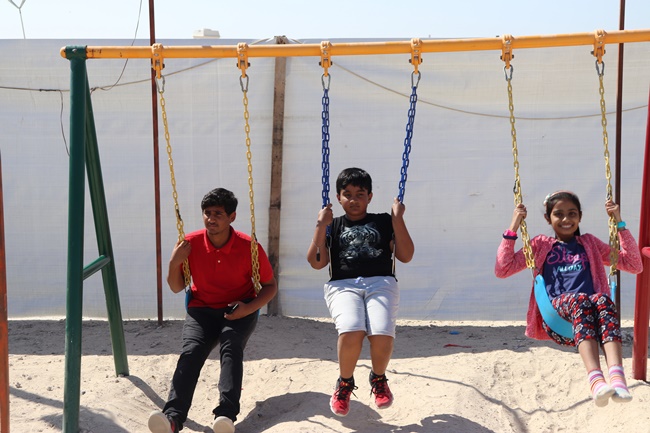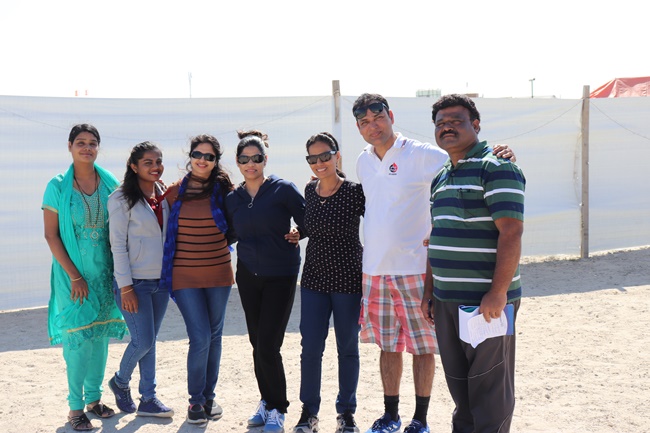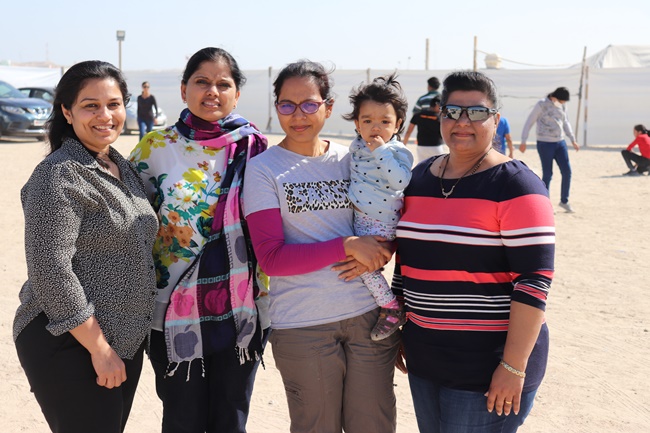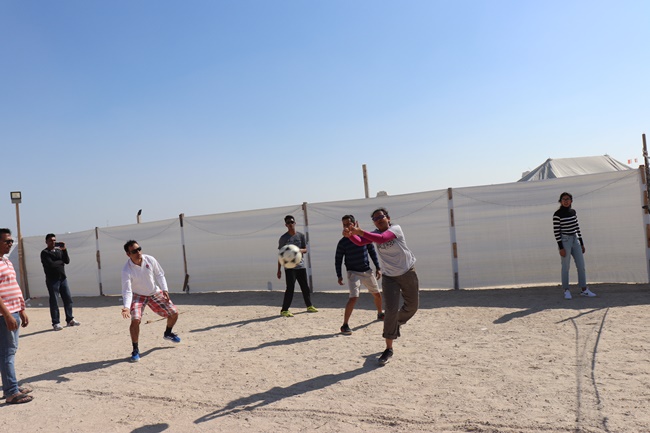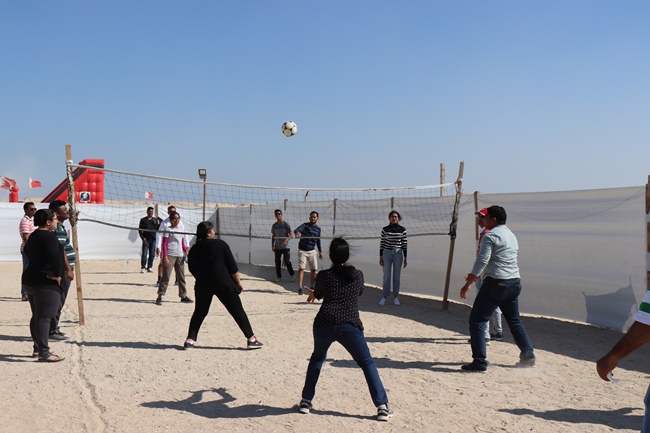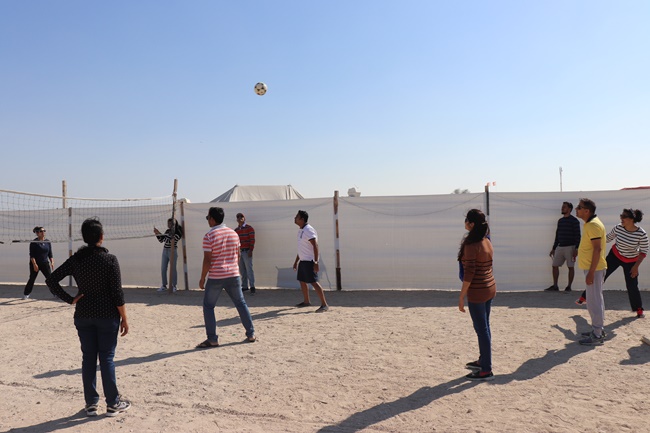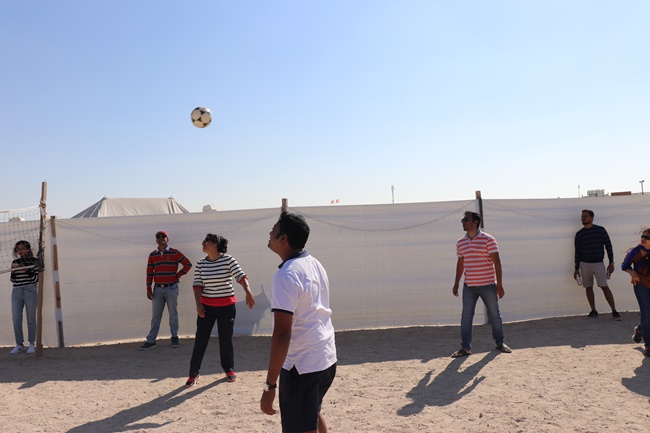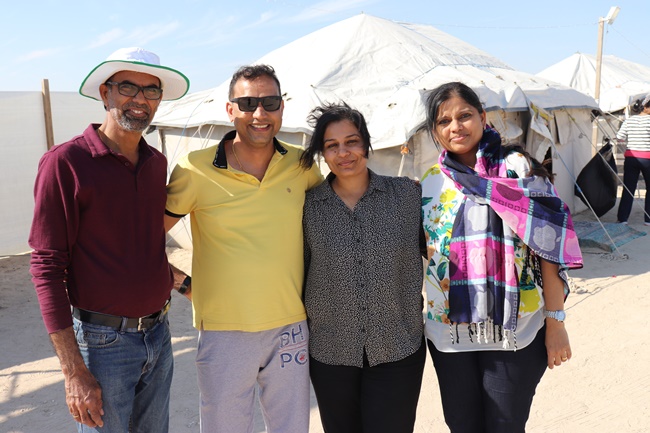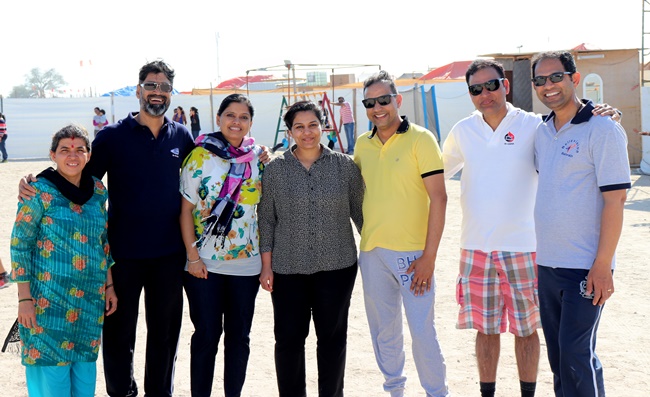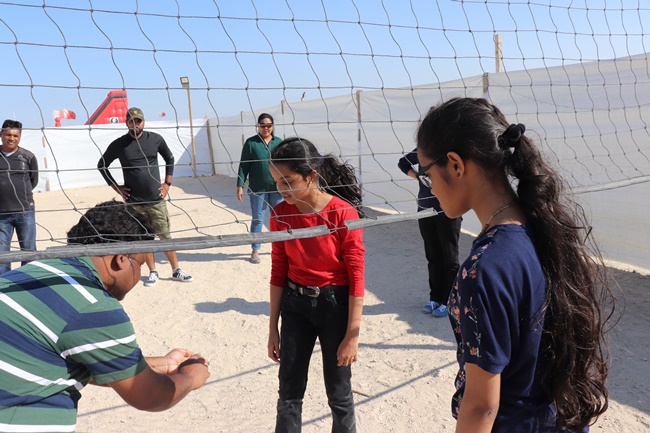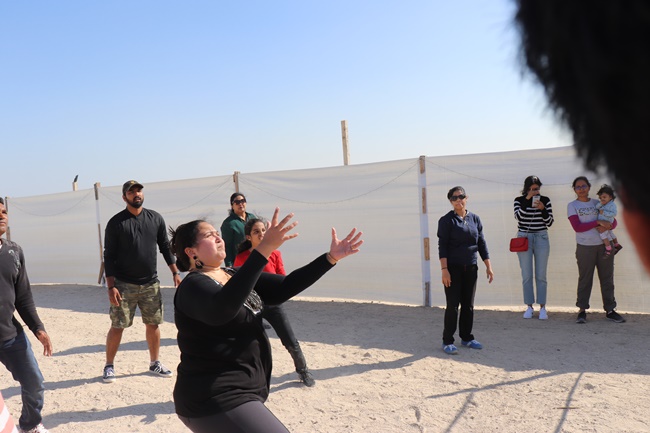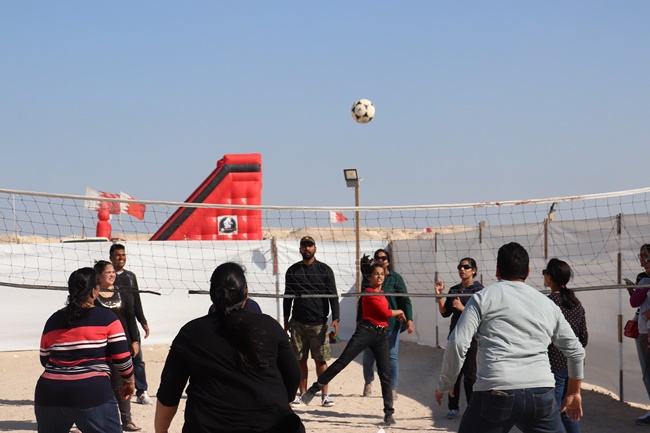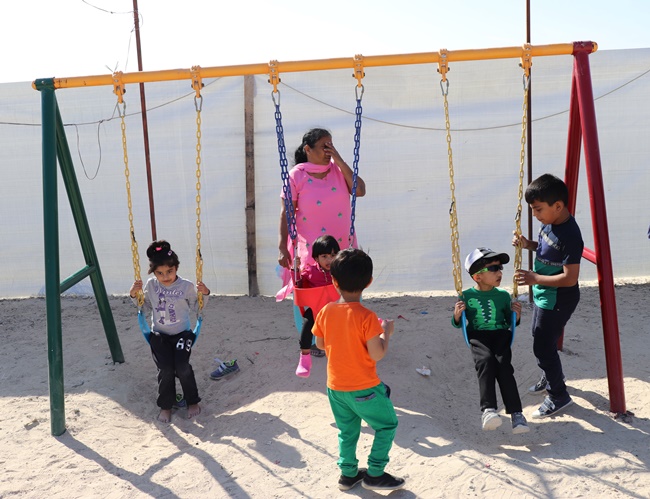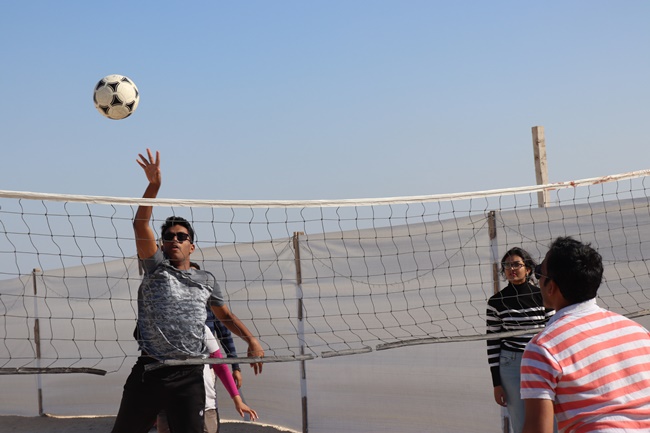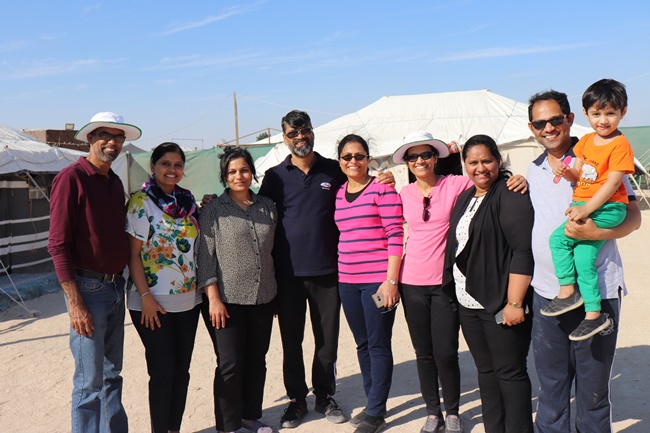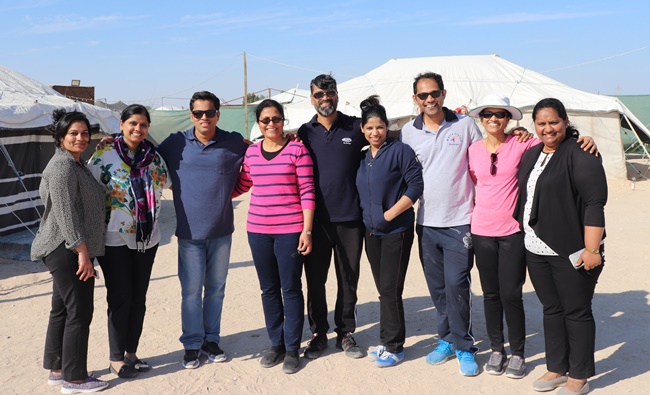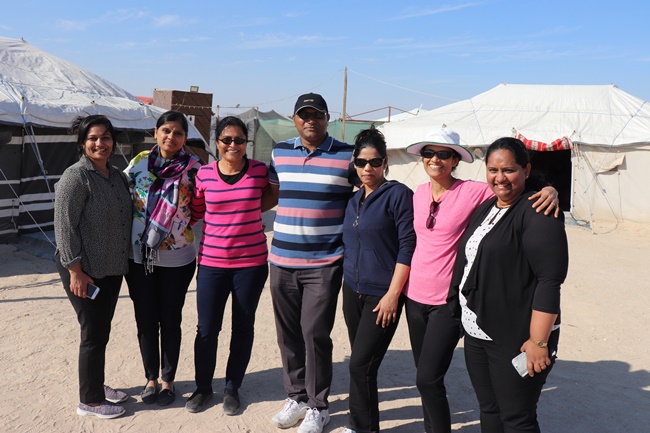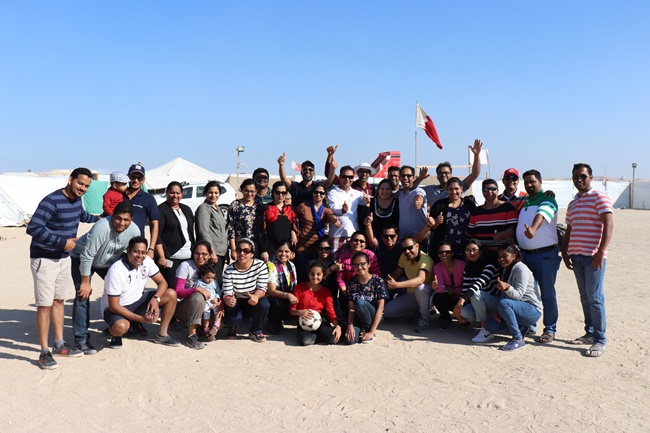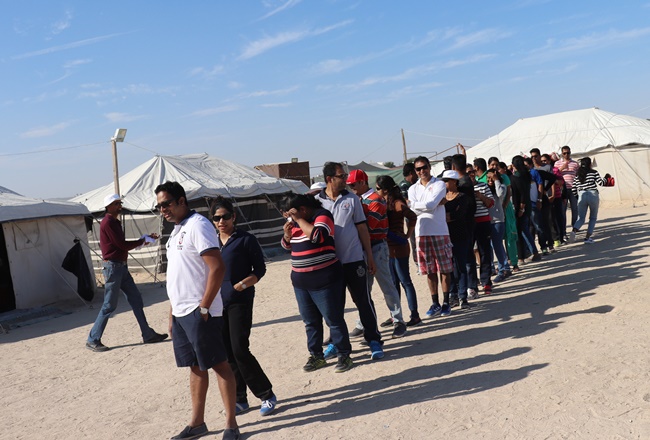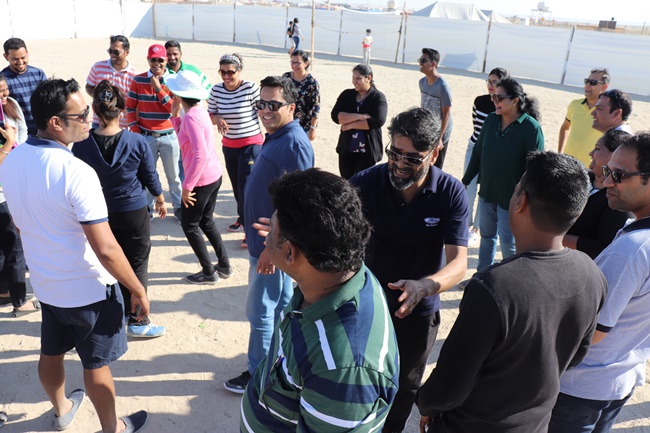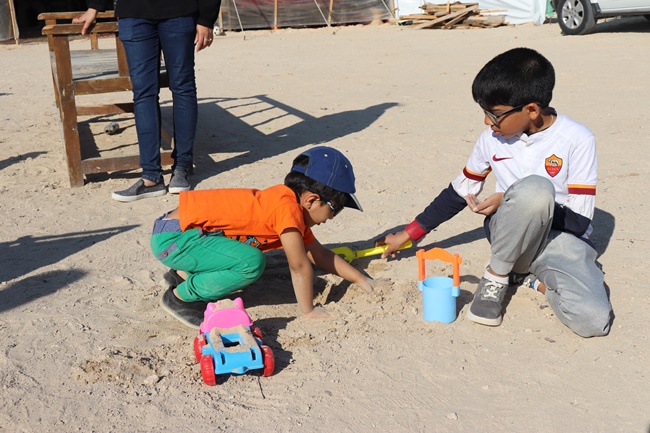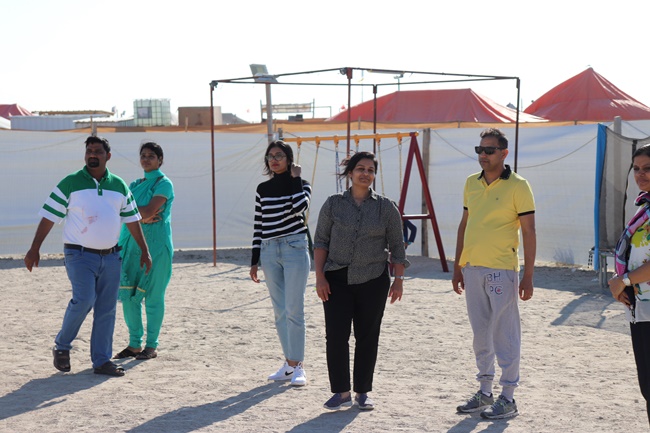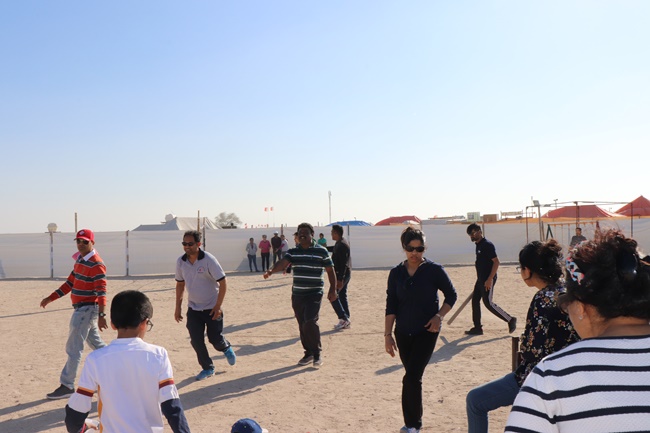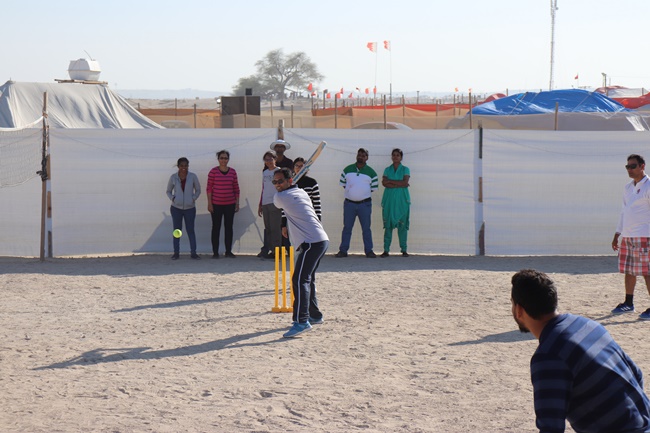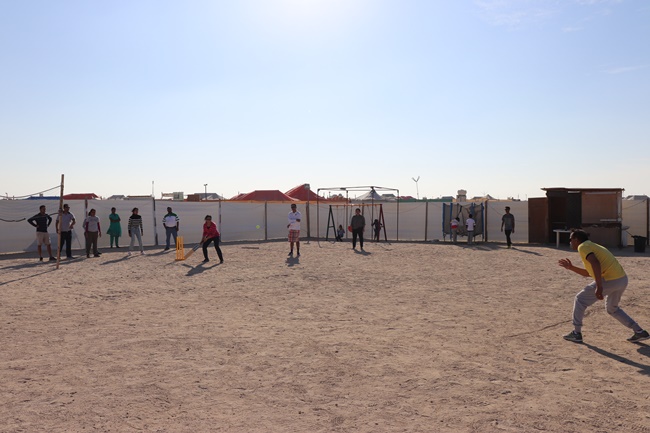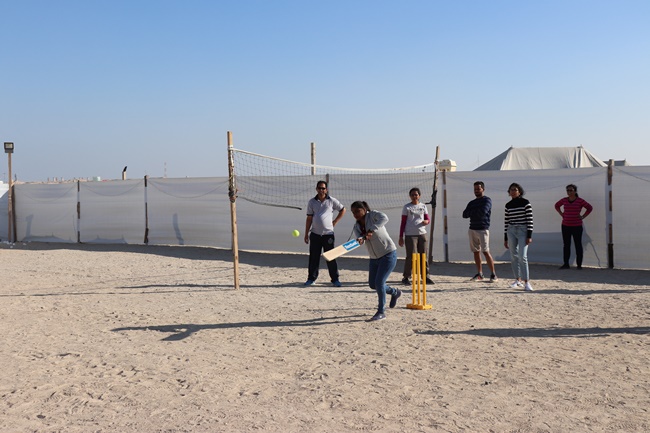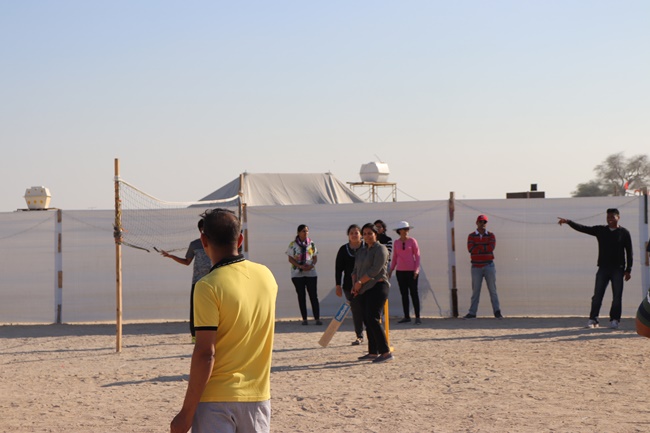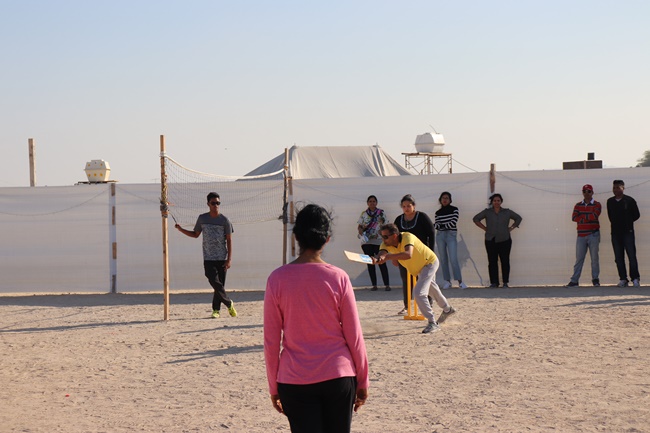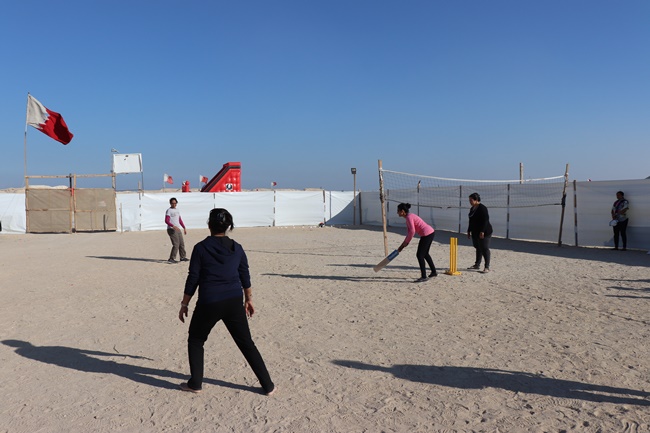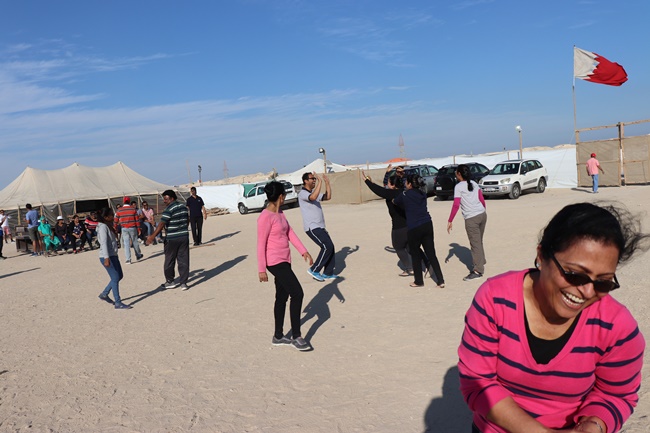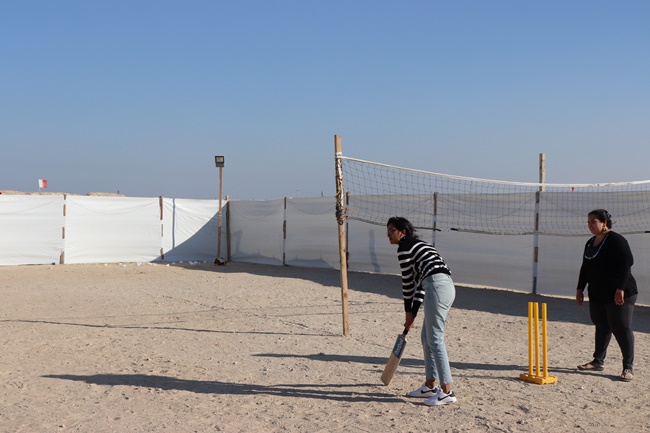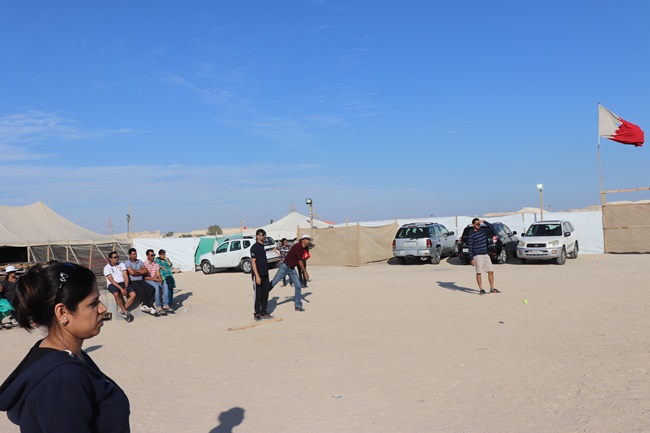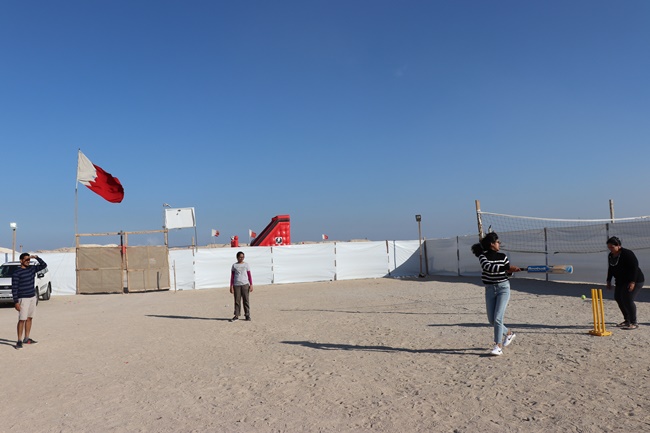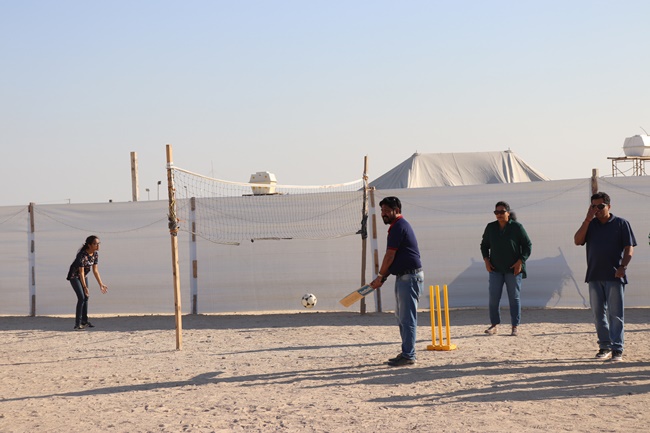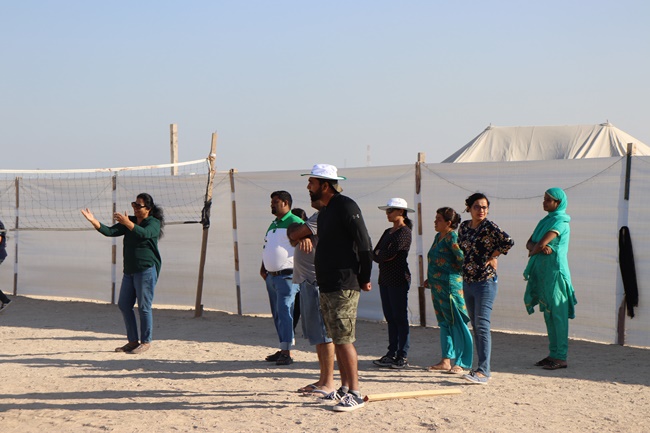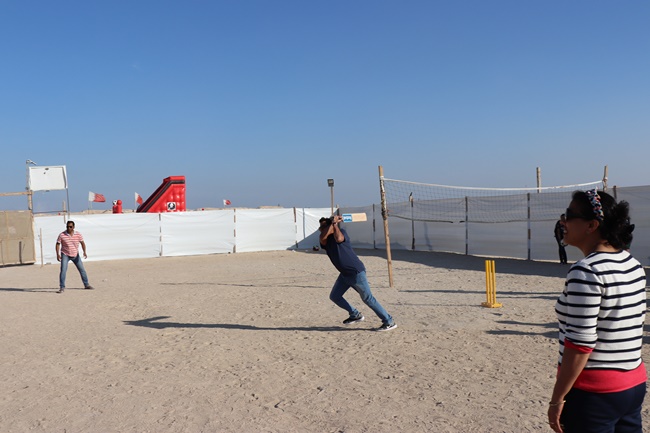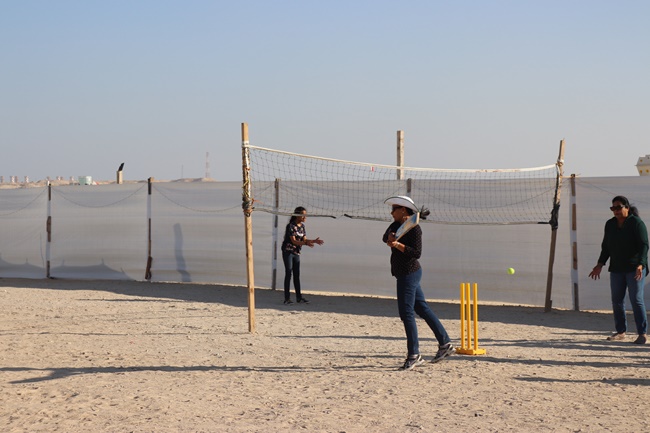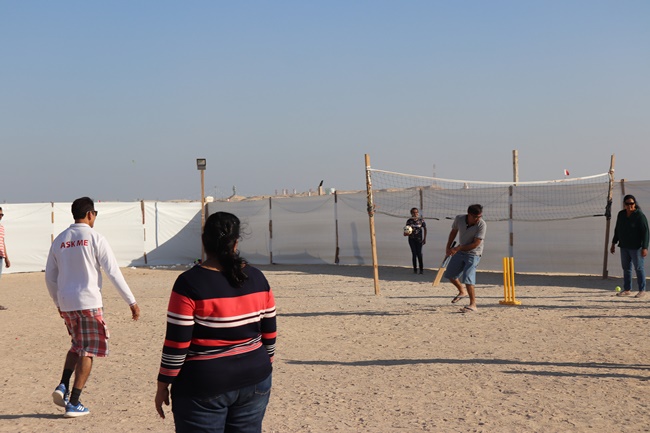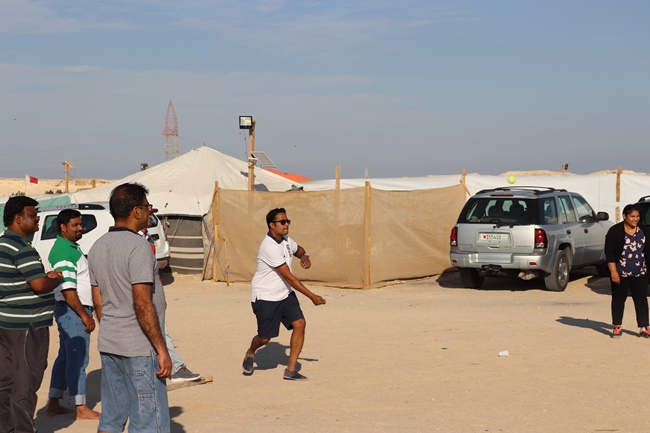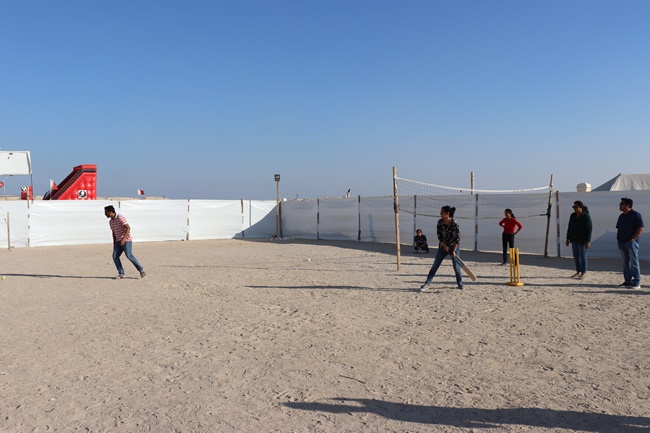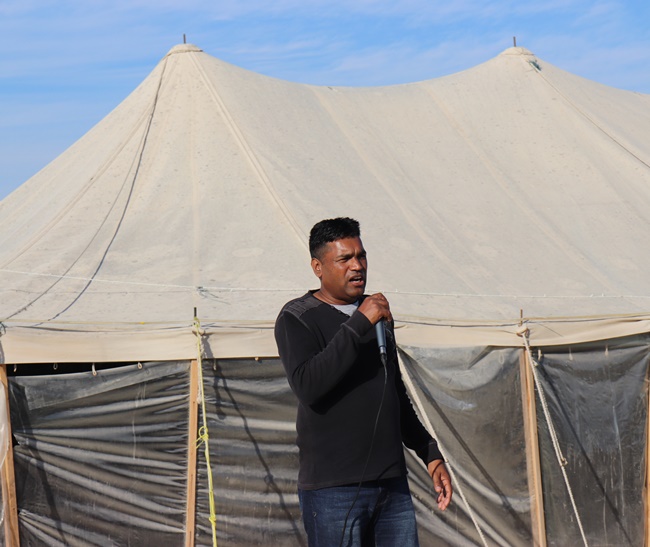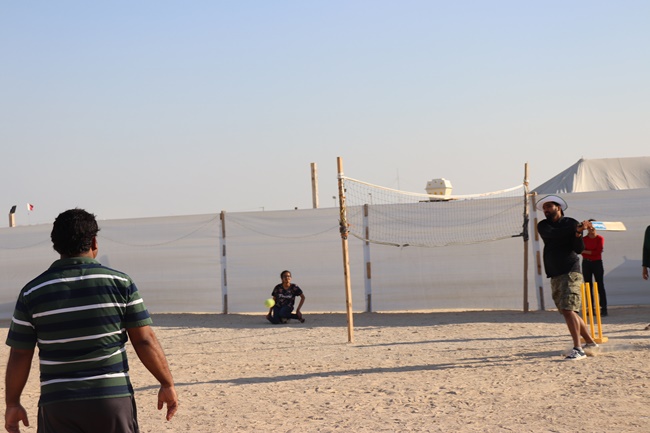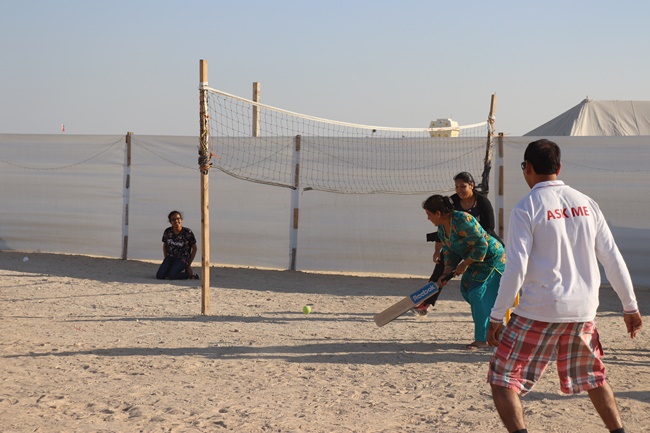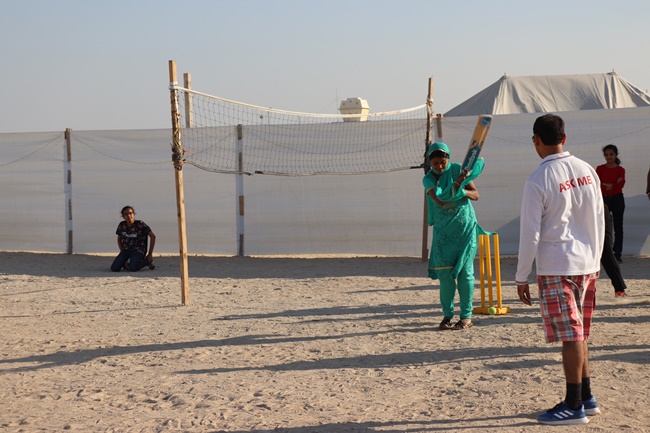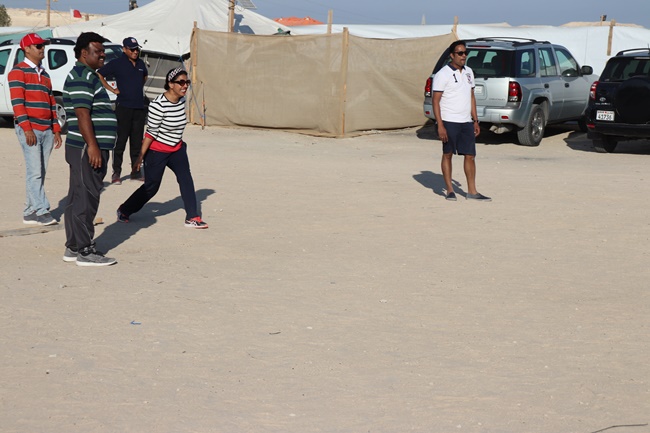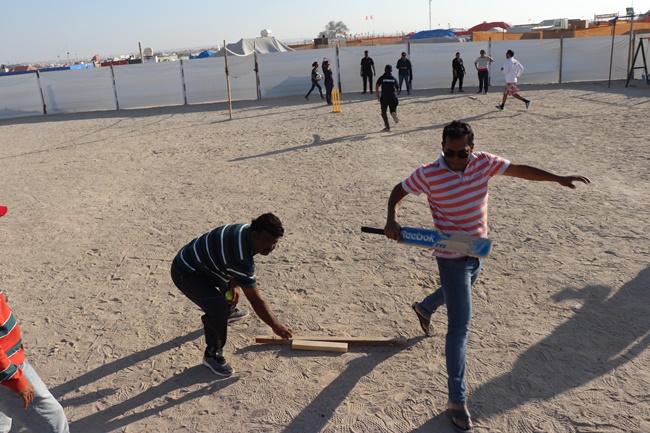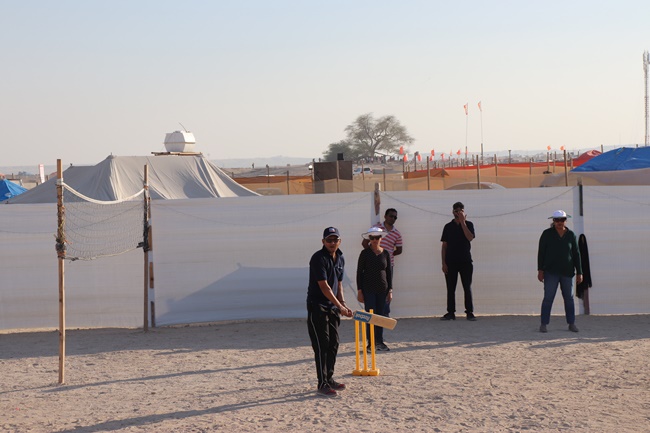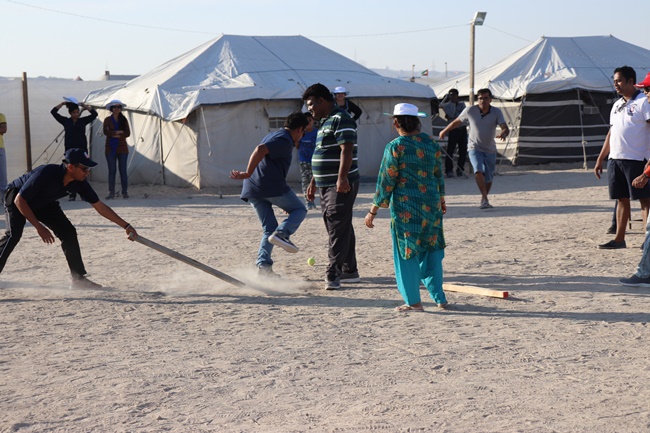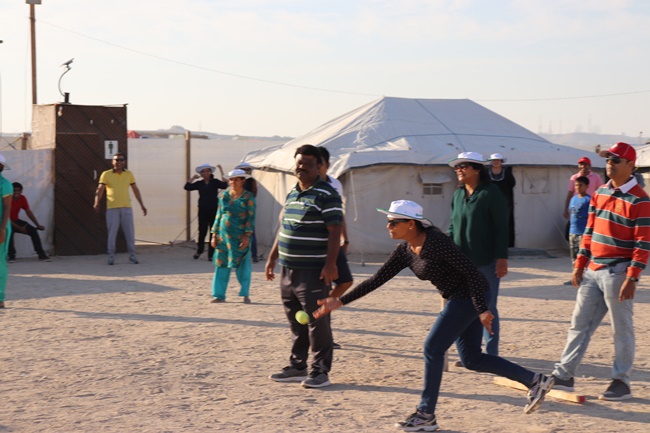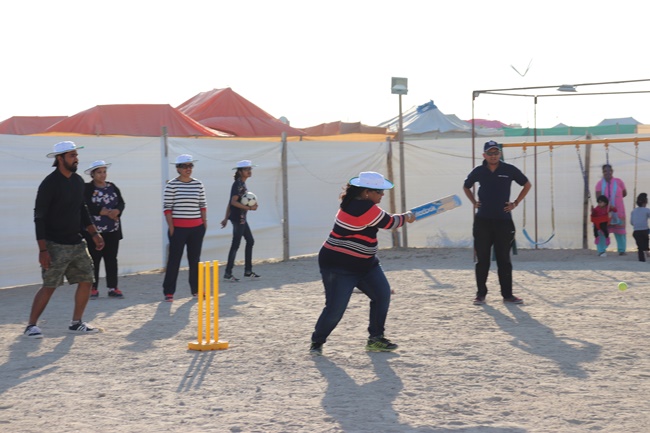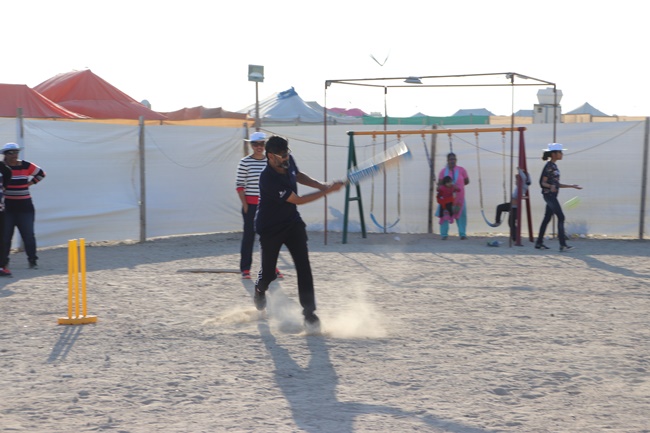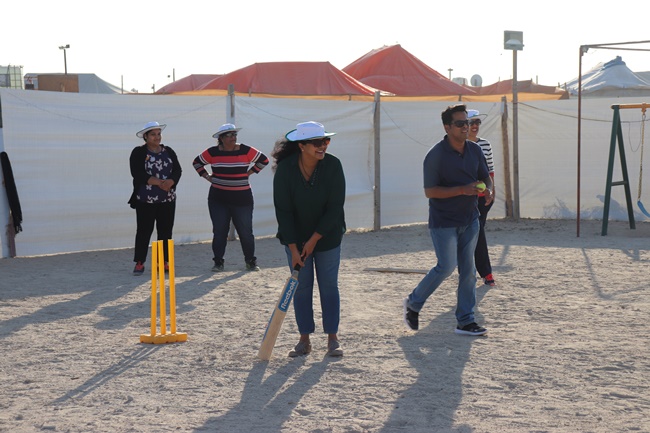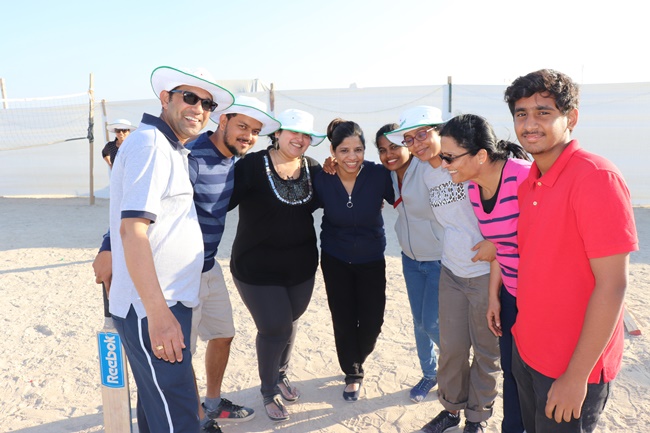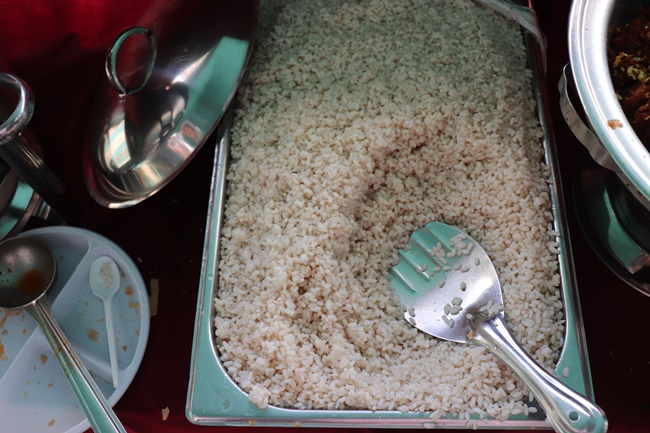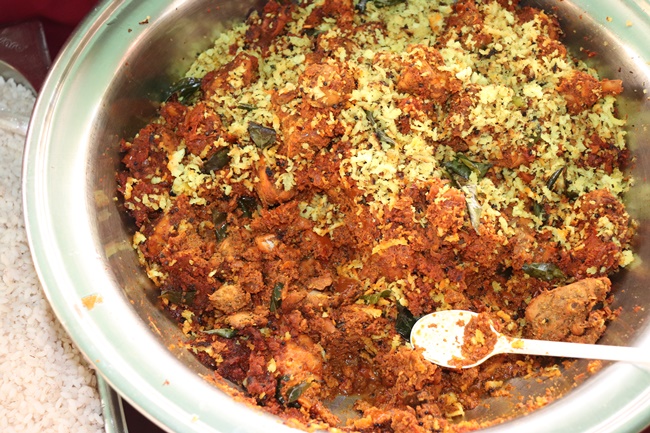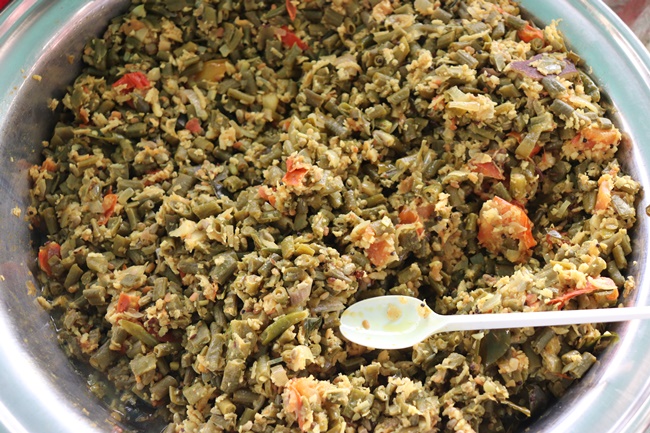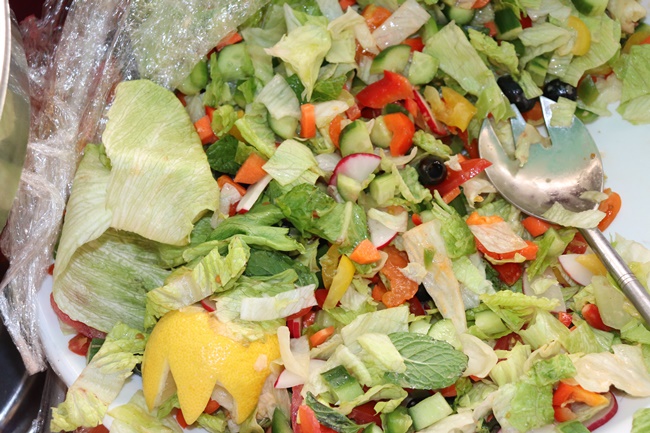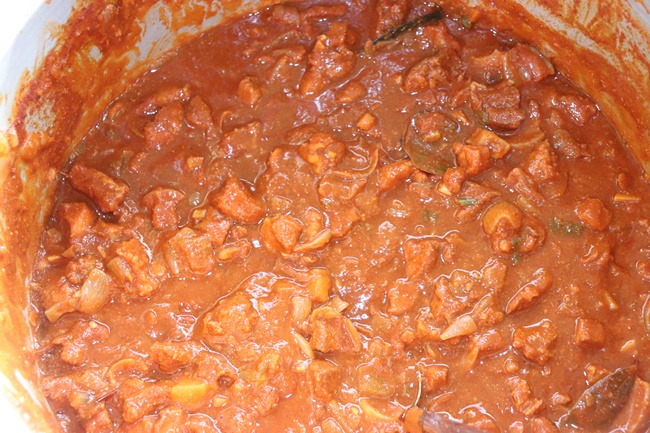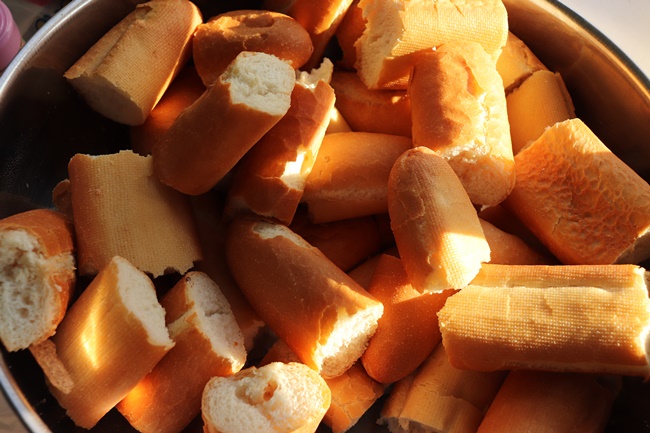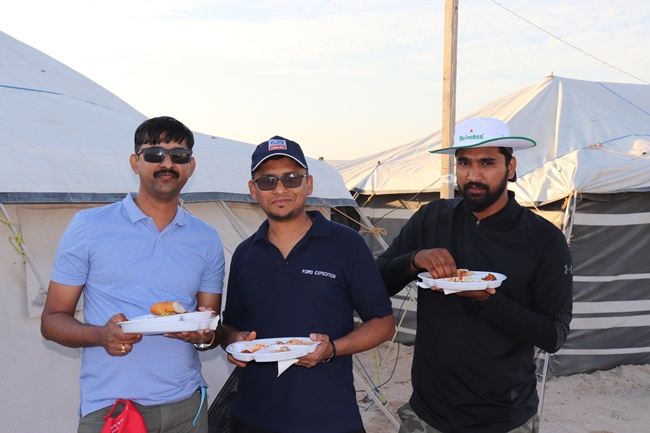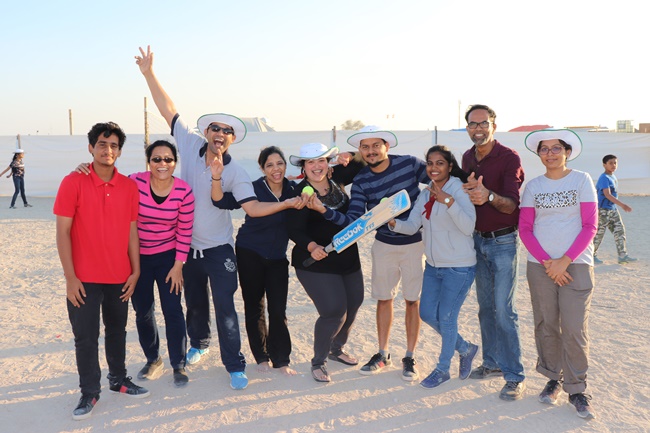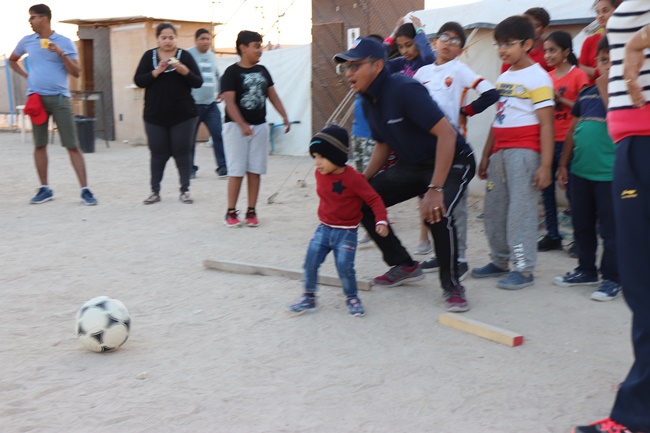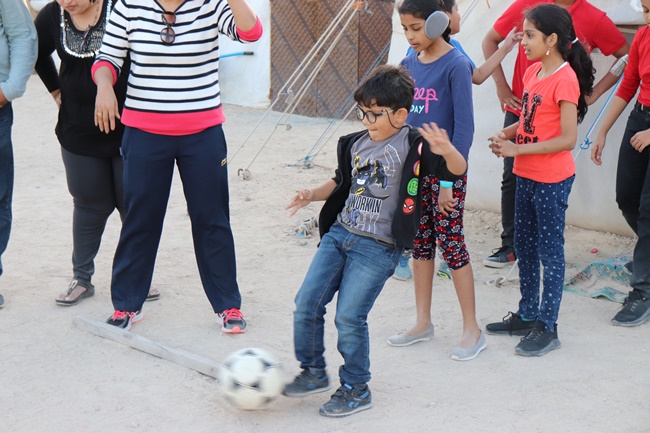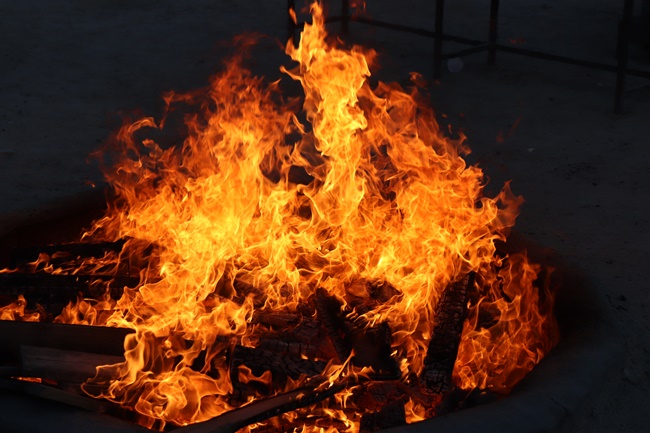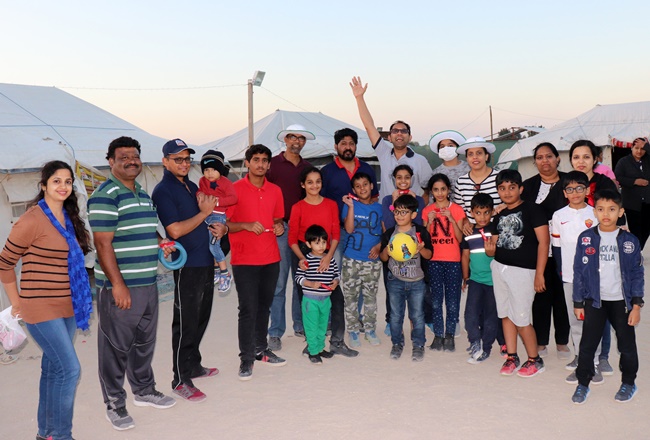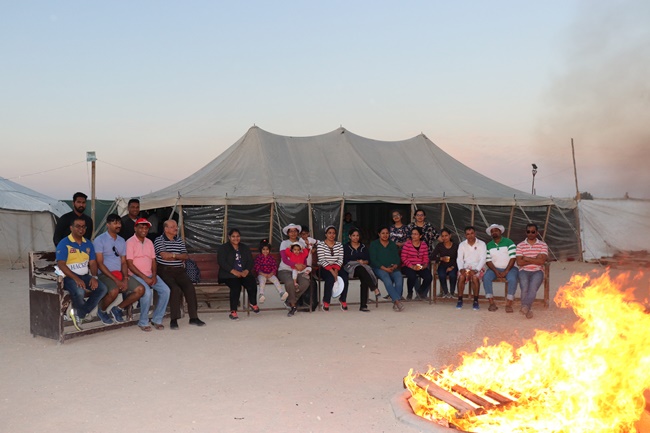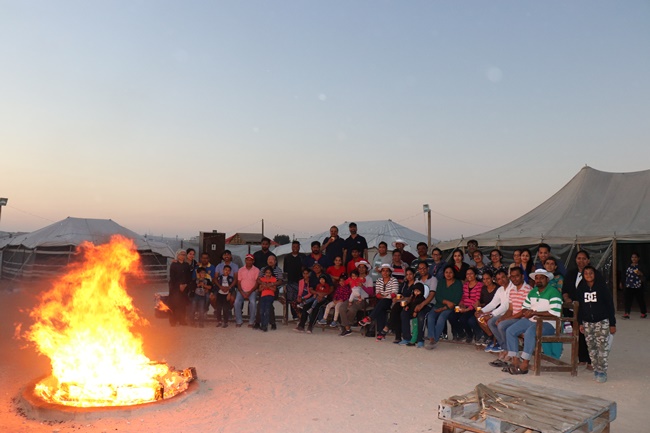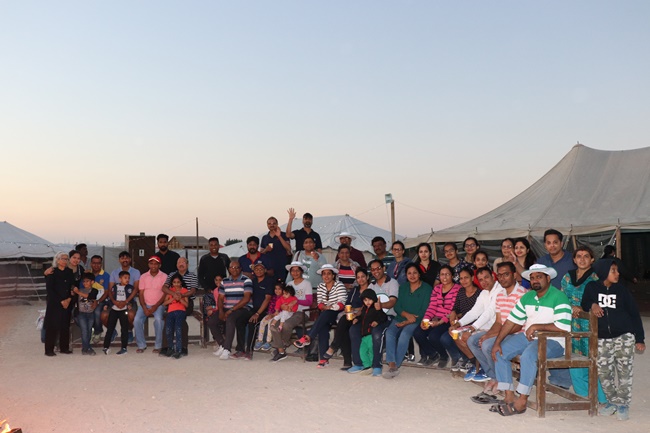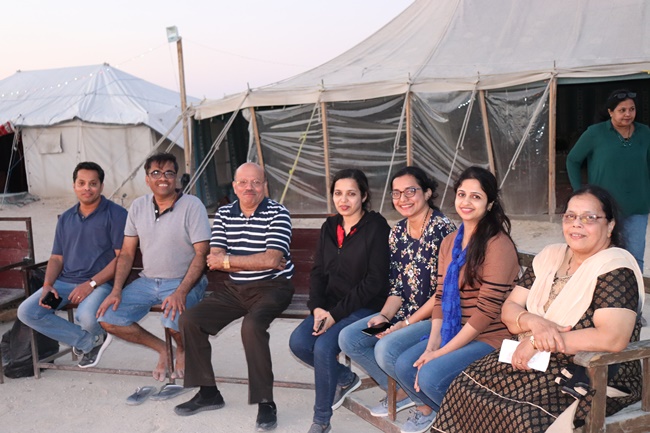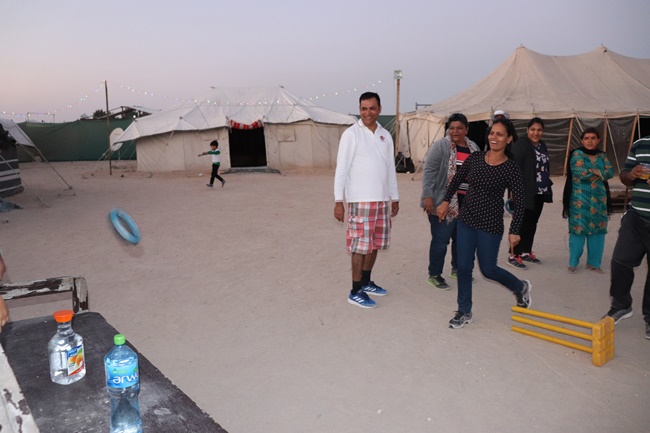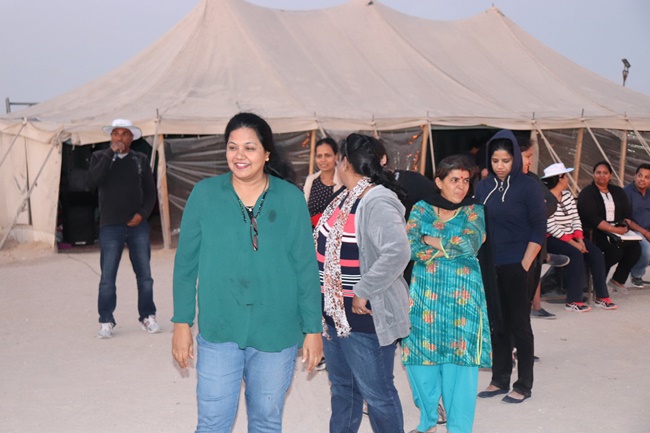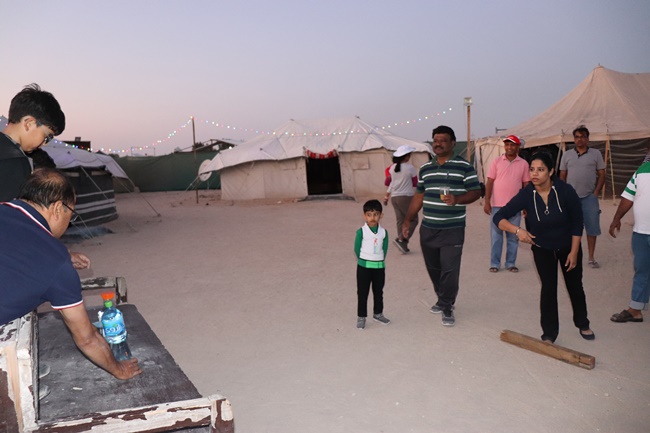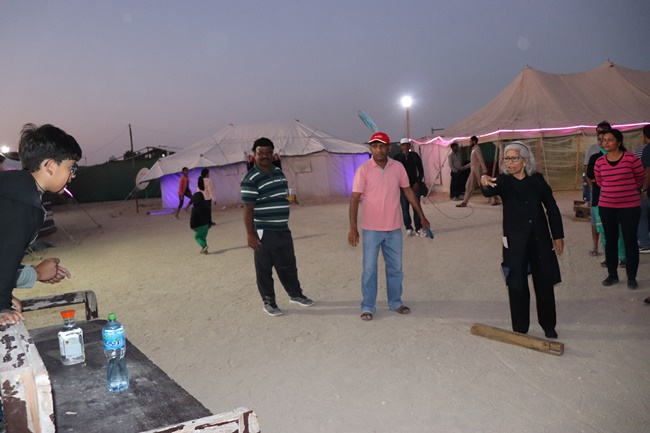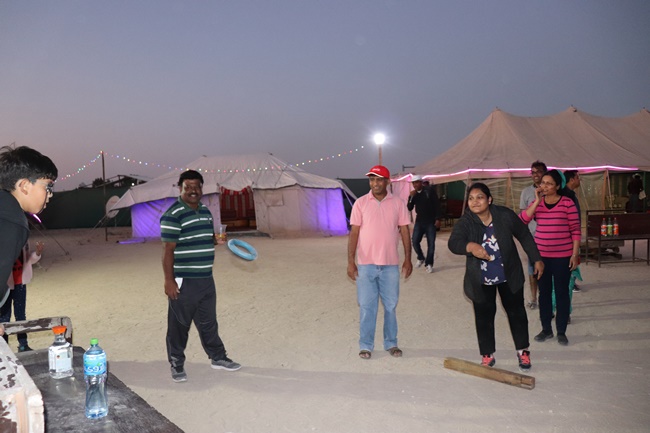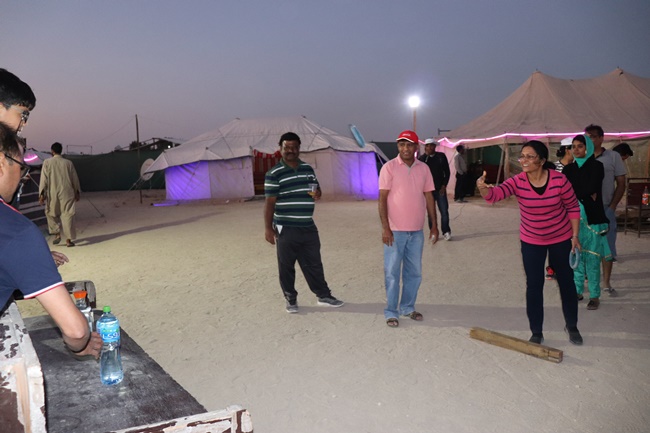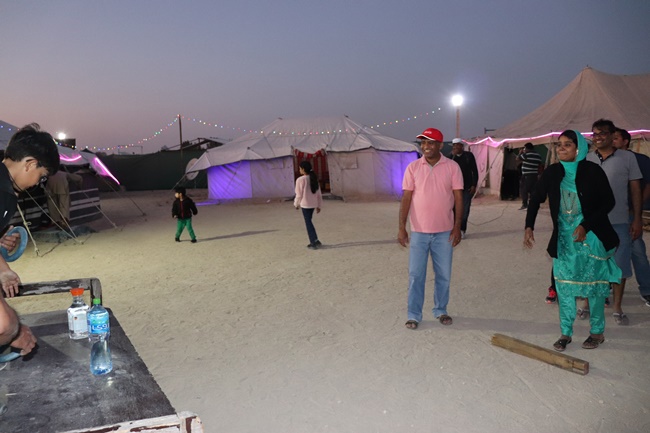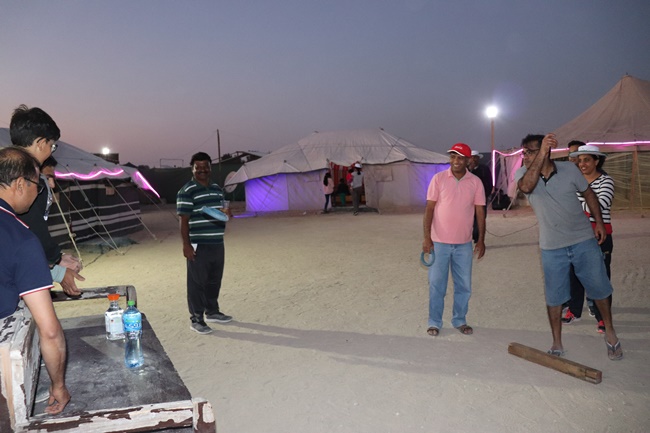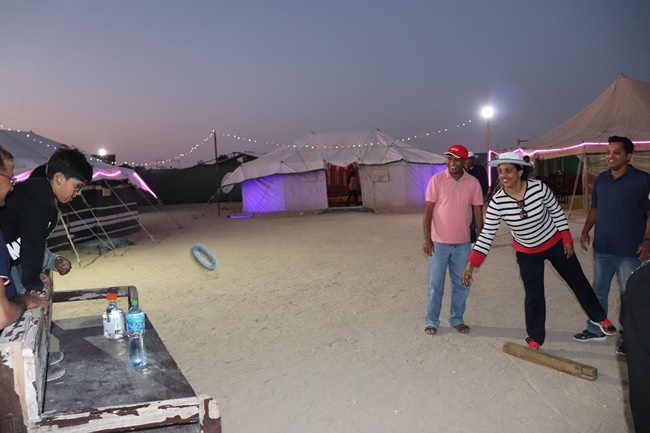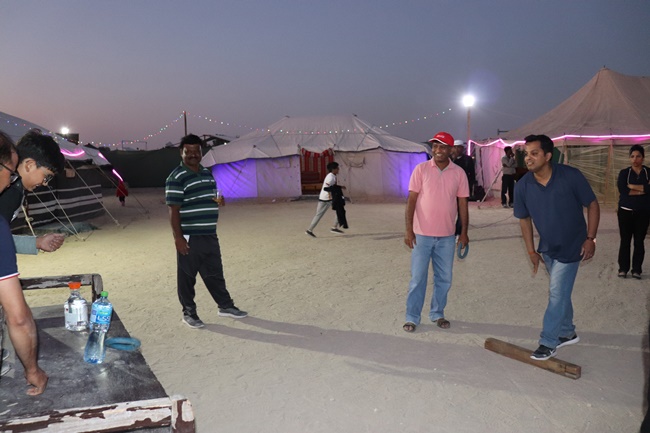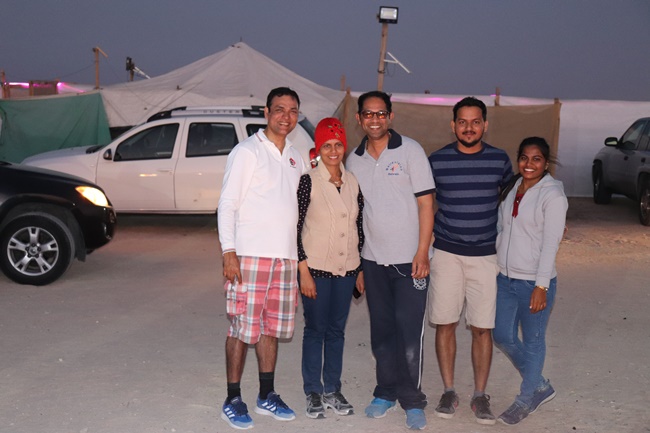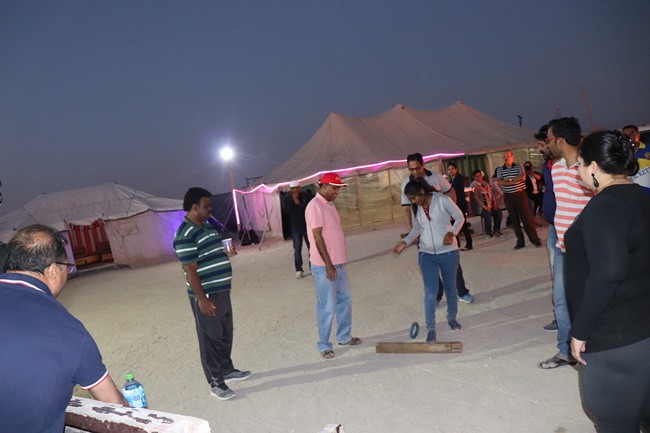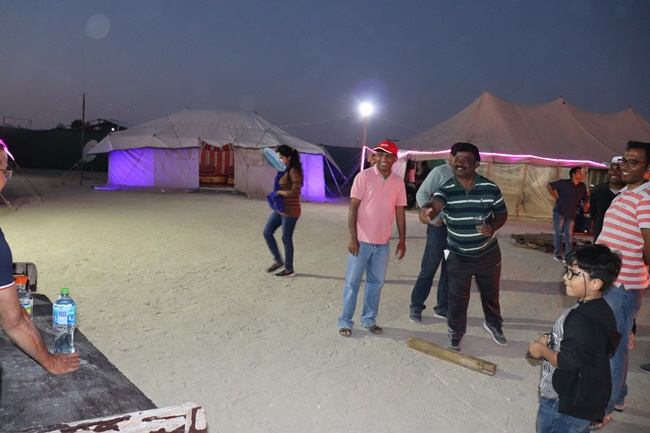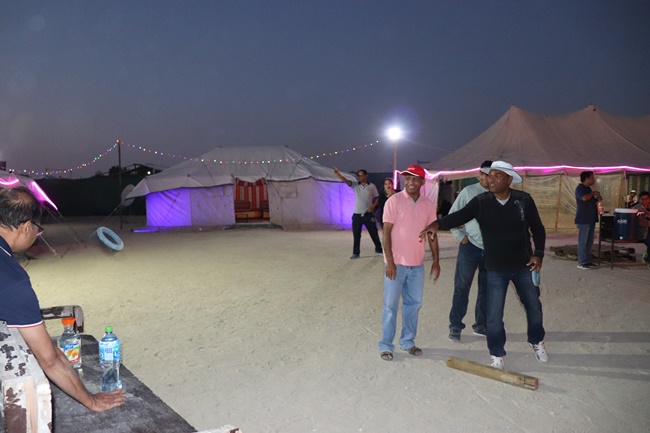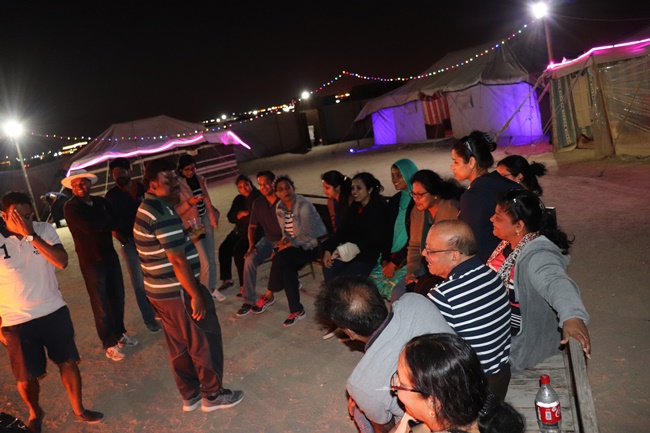 The sunset and the cool evening breeze were welcomed by the lighting of the bonfire and all gathered around it with steaming fresh tea and carrot cakes. Children were given chocolates to munch on and the adults enjoyed some tuneful Antakshari.
As was foretold by the President, the members did have a lot of pleasant memories to take back home and this would not have been possible without the able support and contributions by our generous members, to name a few, Kishore D'souza, Monica Quadros, Edward Fernandes, Joel D'sa and Ivan D'souza. Registration counter was handled by Pramila Dsouza and Niloufer Quadros.Credit for photography and music goes to Rony Fernandes.
Apart from rekindling old memories and acting as tranquilizers on the stressful life that we lead, such tent parties instill a feeling of oneness and unity among all.