Bellevision Bahrain families spend an extraordinary evening for tent party at Sakhir
By Niloufer Quadros

Pics by Ronnie Fernandes

Bellevision Media Network


Manama-Bahrain, 03 Mar: Bellevision Bahrain bade farewell to the beautiful month of February and welcomed March with open arms on the glorious evening of 28th February, 2019 as all members gathered together once again at Sakhir Desert for the much awaited tent party of the year.
Veera Noronha and Niloufer Quadros handled the registration desk. Bellevision Bahrain President Arun Fernandes extended a warm and grateful welcome to all for making it to the event in spite of the day's unpredictable weather. The party began with a prayer led by Joel D'Sa and a feeling of a great evening ahead. Thus began another episode of Bellevision Bahrain fun night as all fervently looked forward to unwind themselves with all the excitement and fun that was to come. The aroma of the delicious starters wafted through the air as everyone helped themselves to the savory barbecued chicken and hot and spicy sausages, Lebanese bread with hummus accompanied with some greens.
The brilliant Adeline then took charge of the crowd and kept them entertained and on their toes with a variety of games. Soon, so engrossed were all in in the games, fun and laughter that no one realized how the evening drifted into the night and lucky winners walked away with prizes.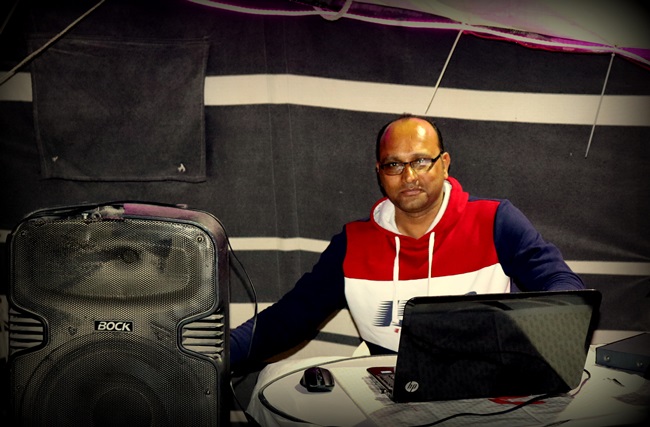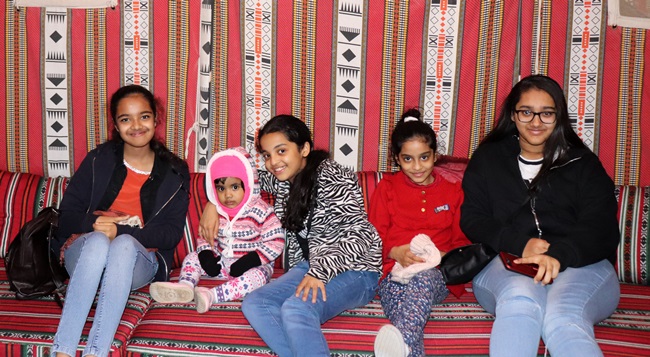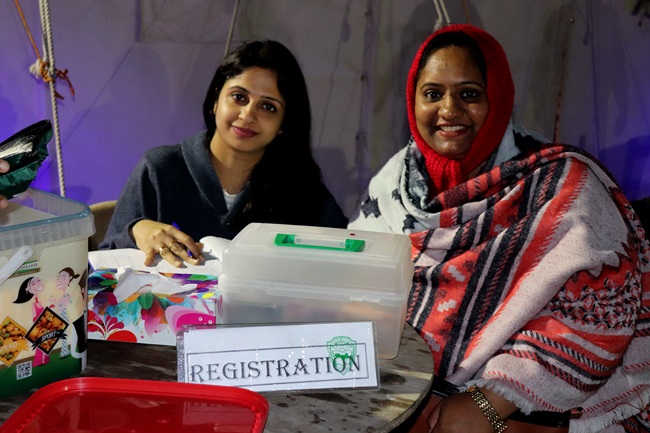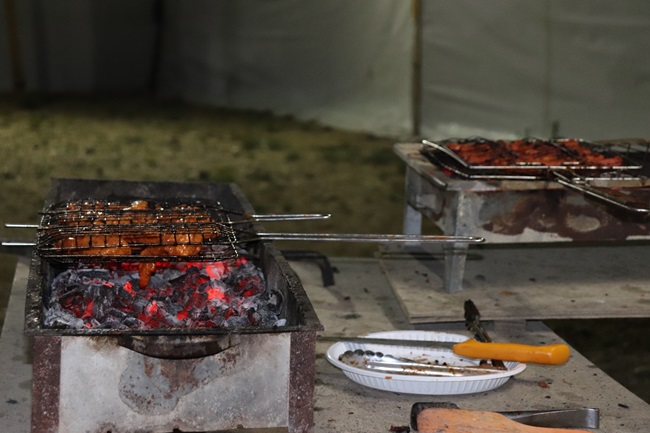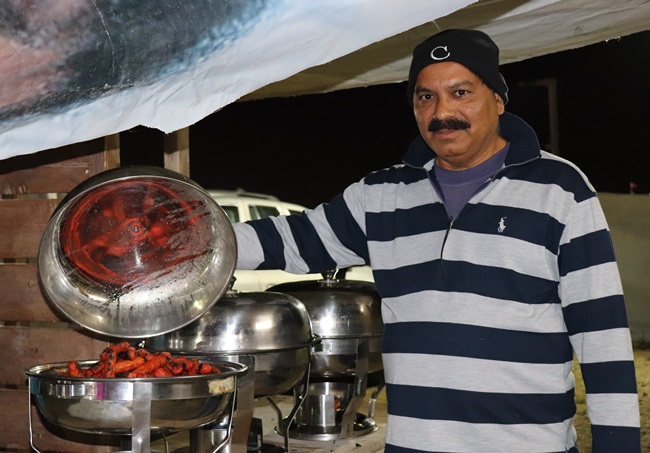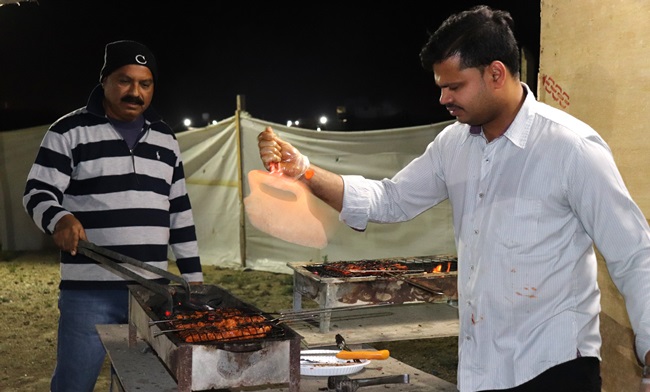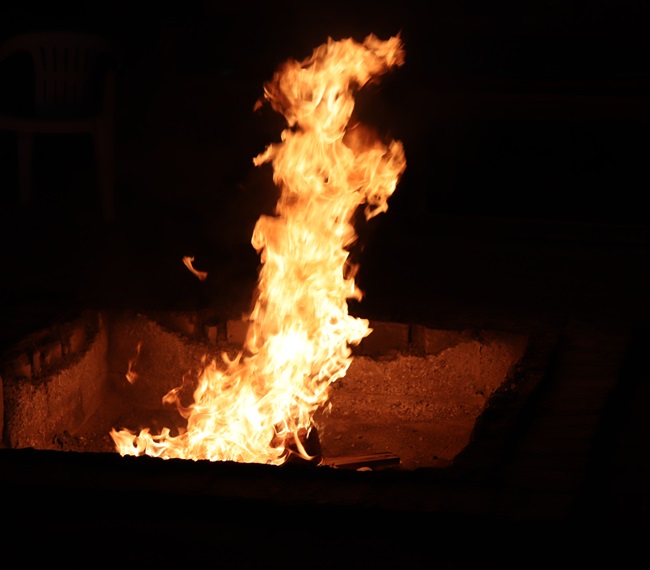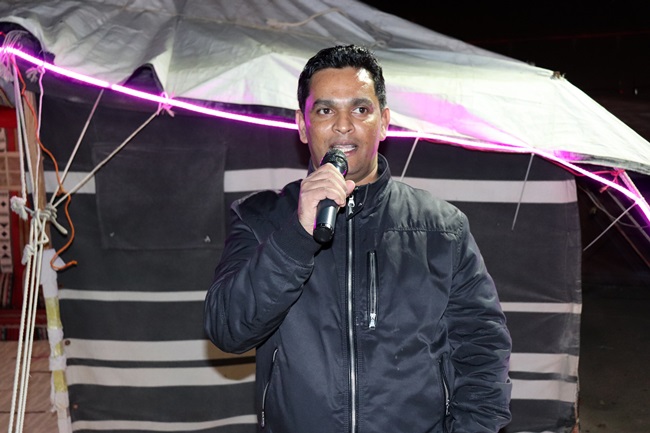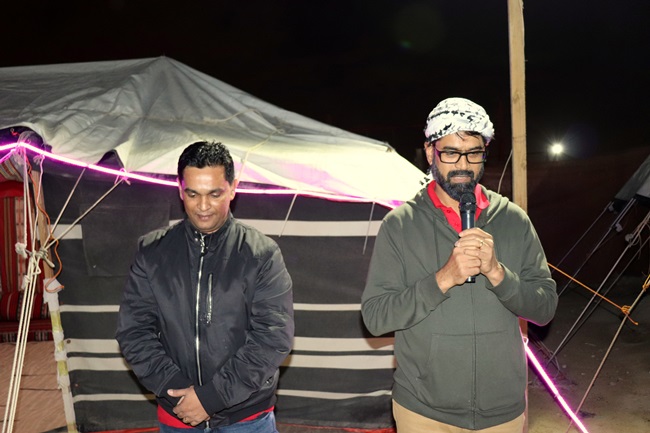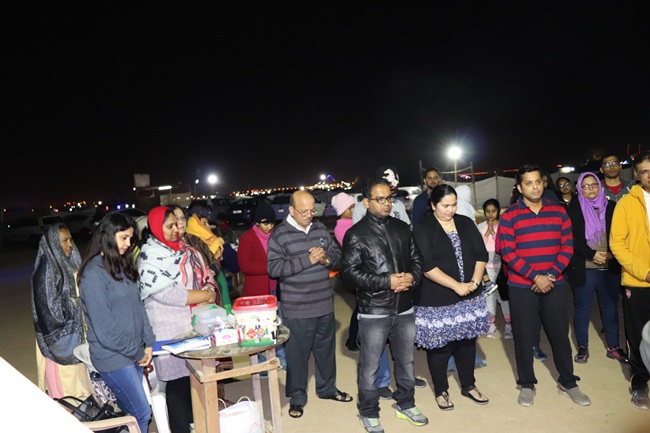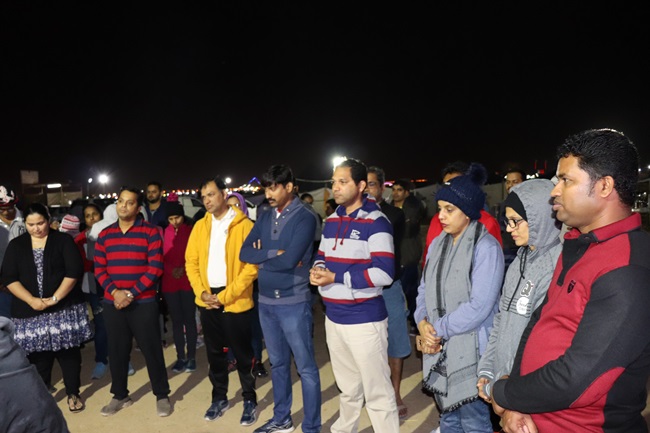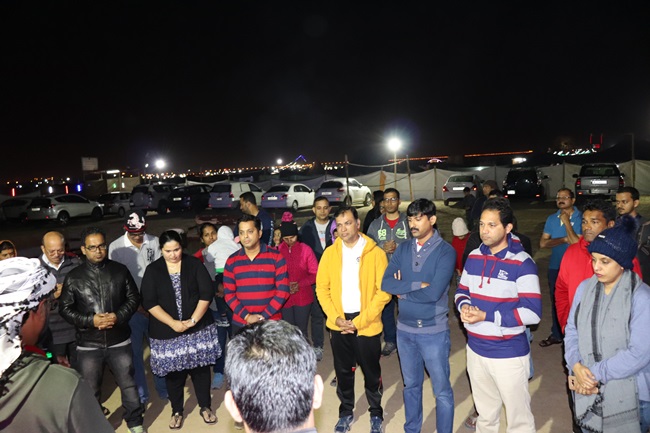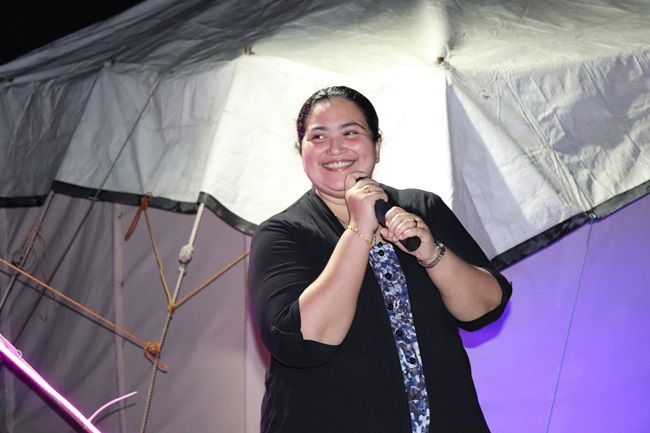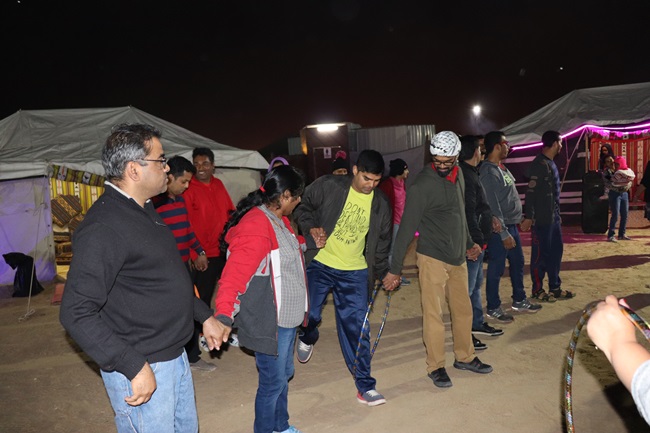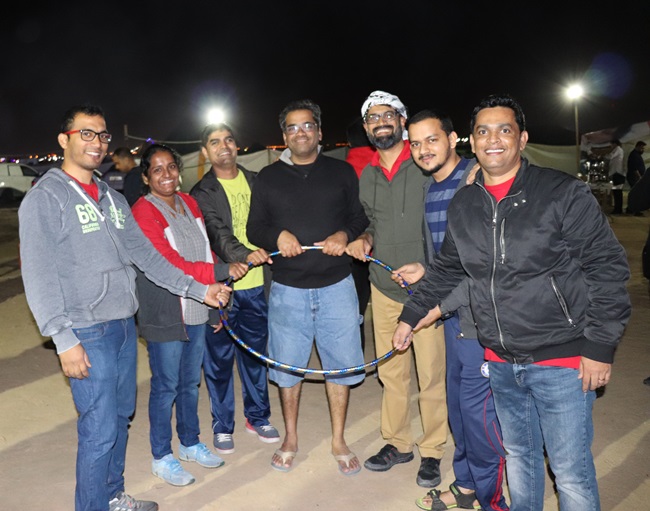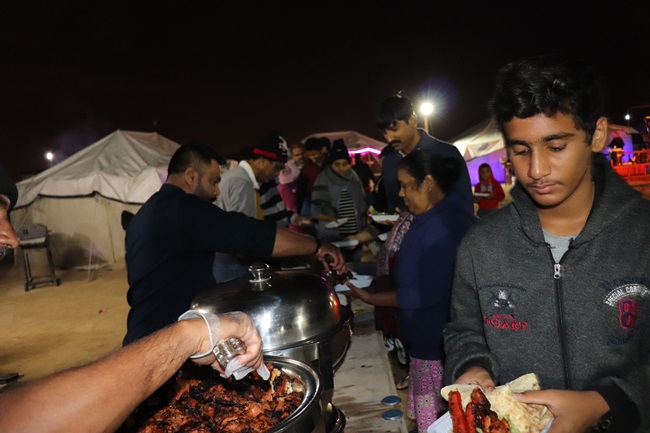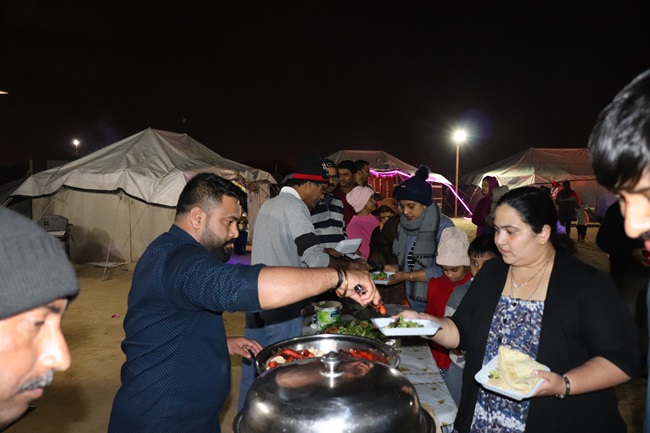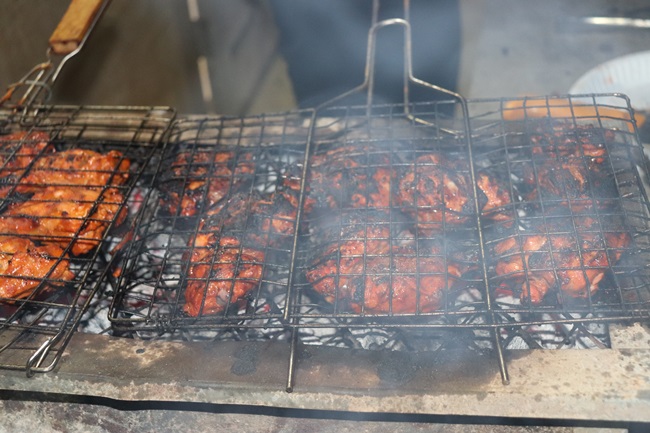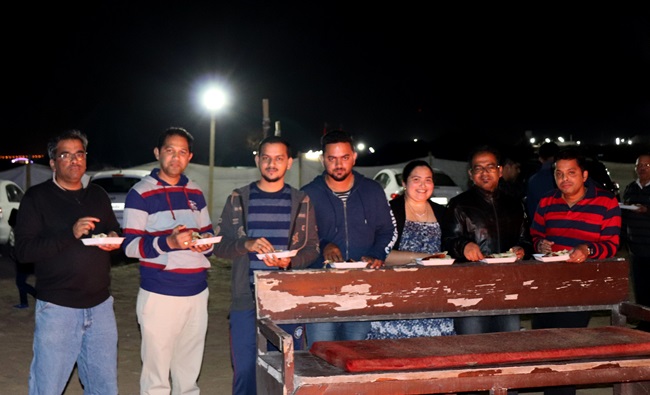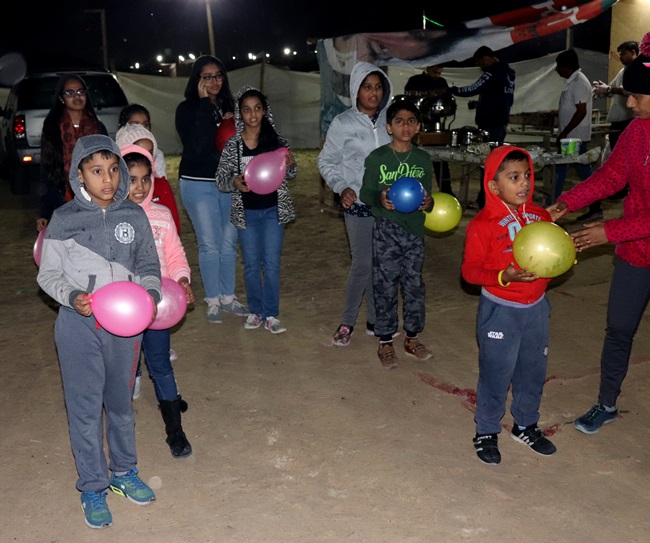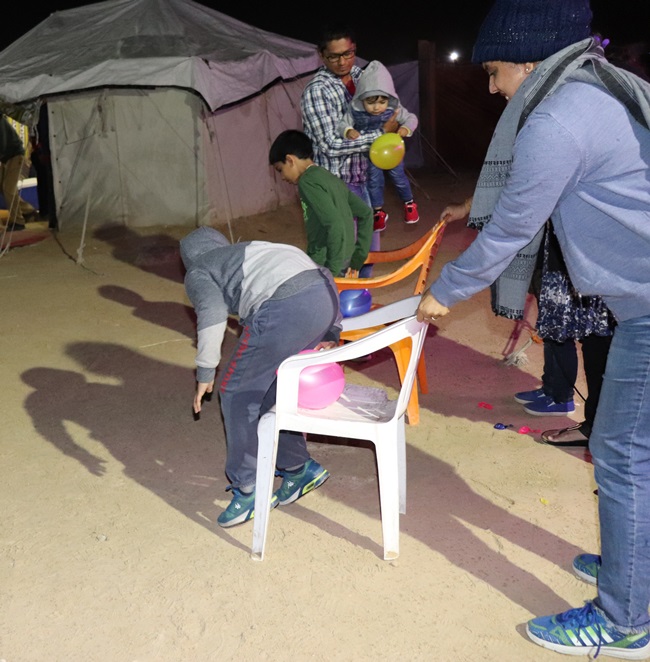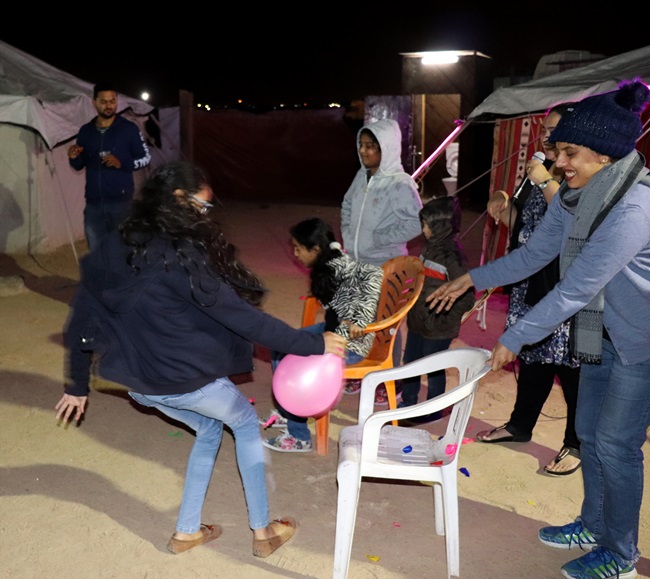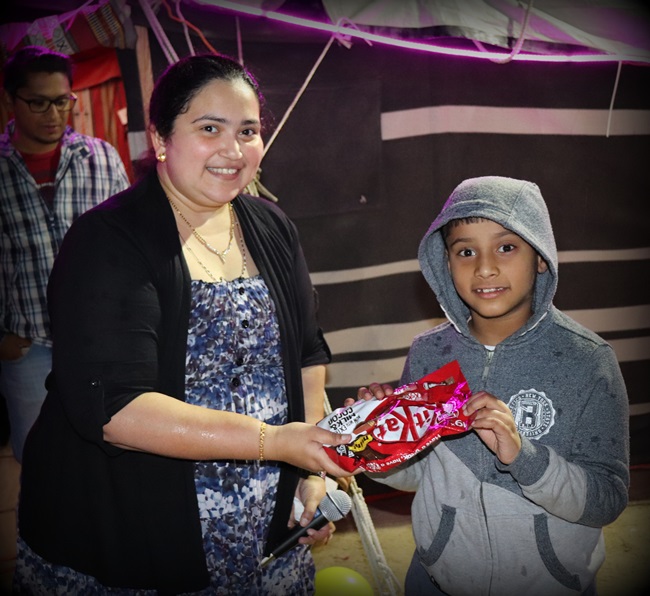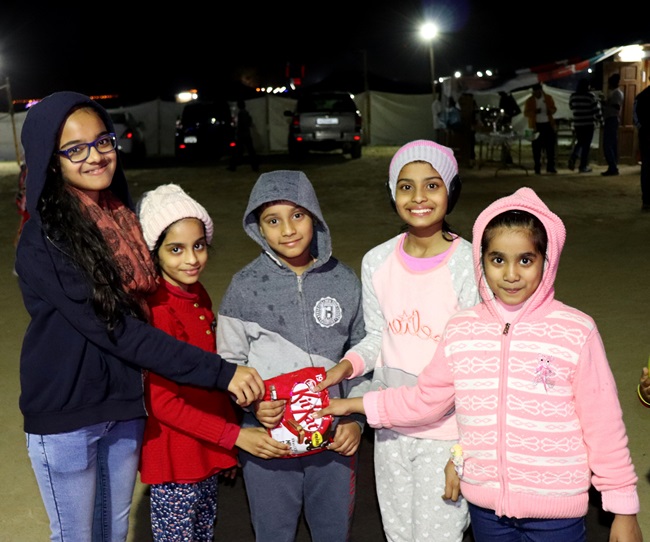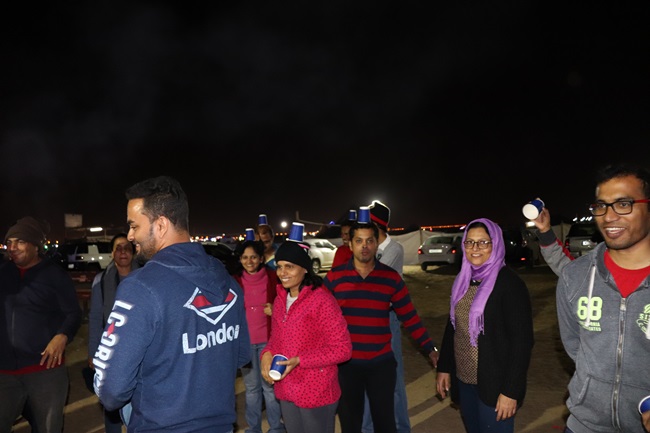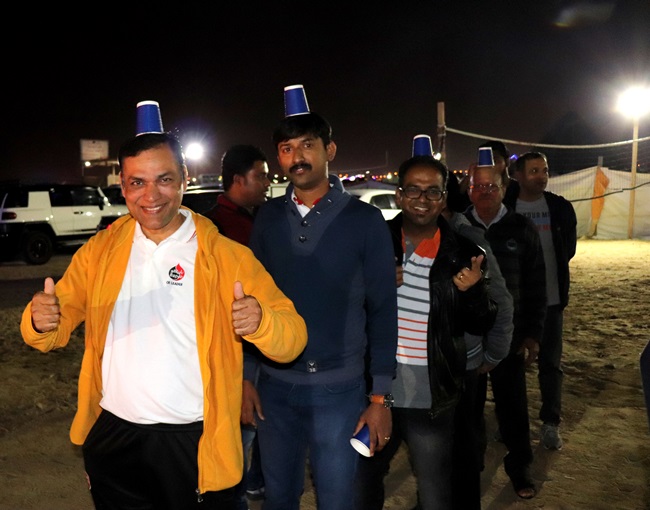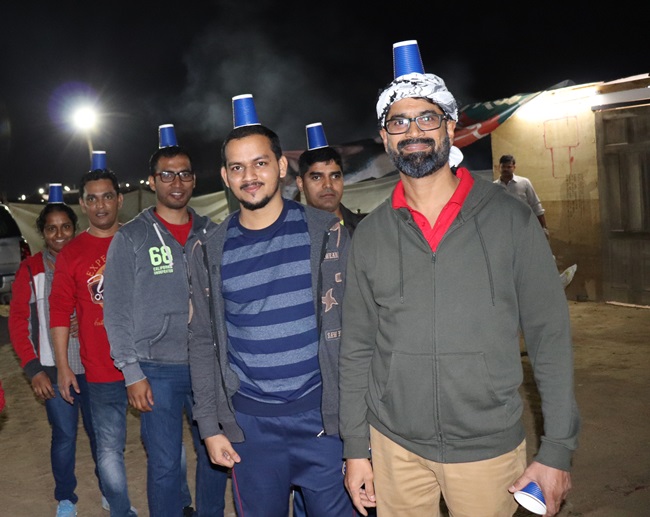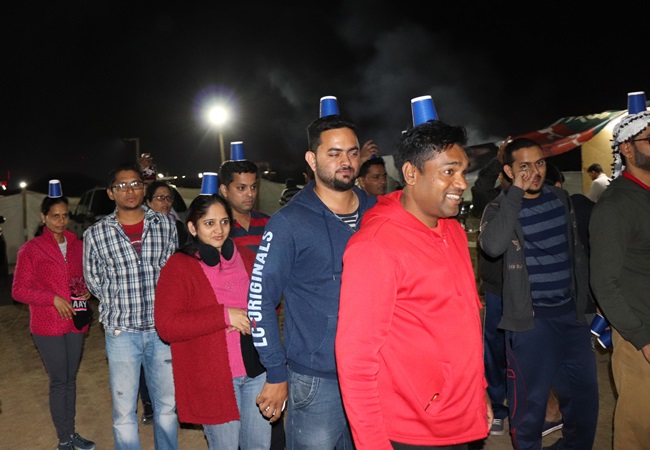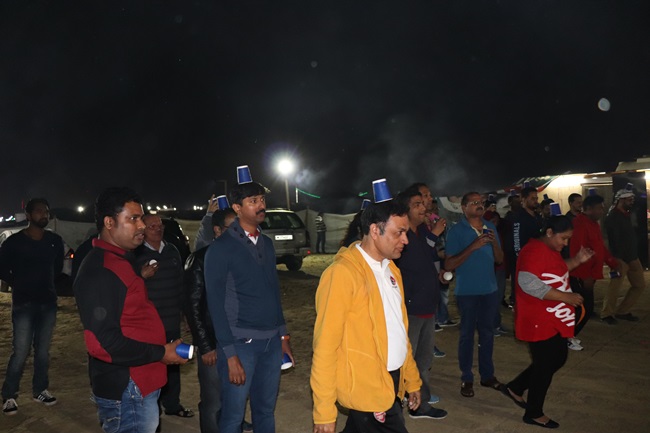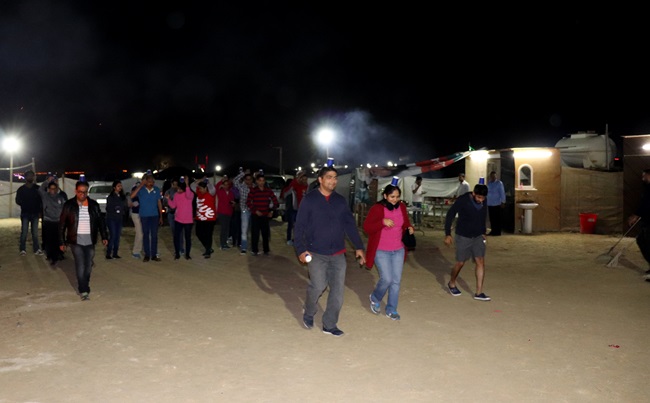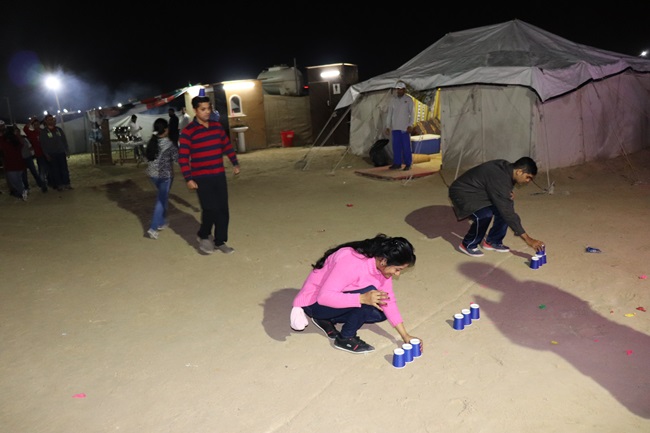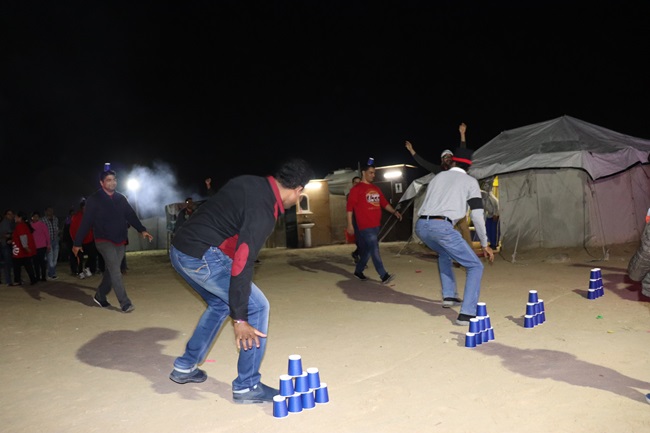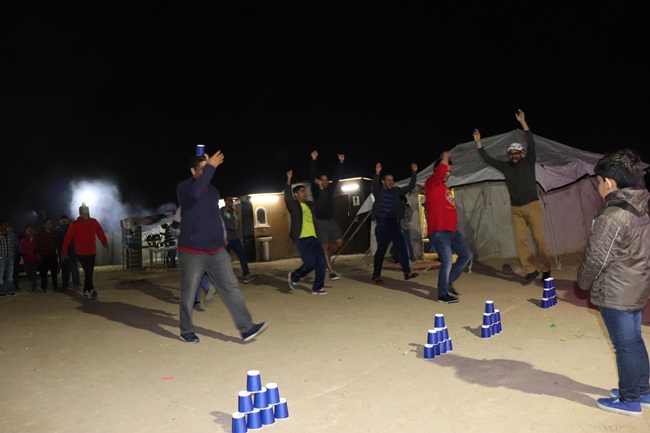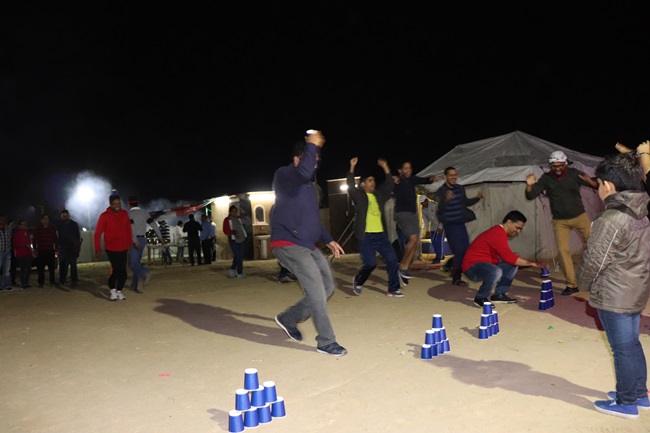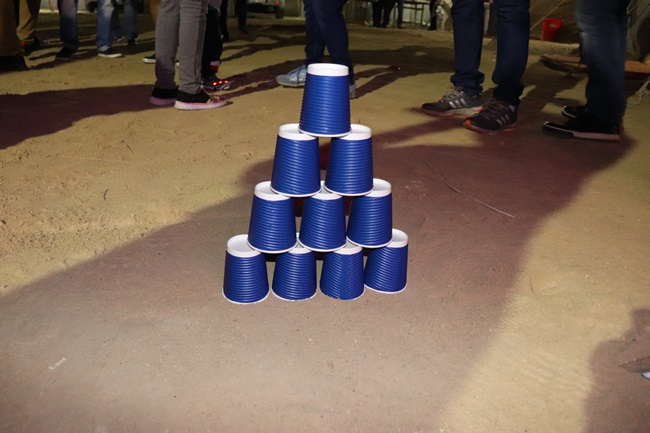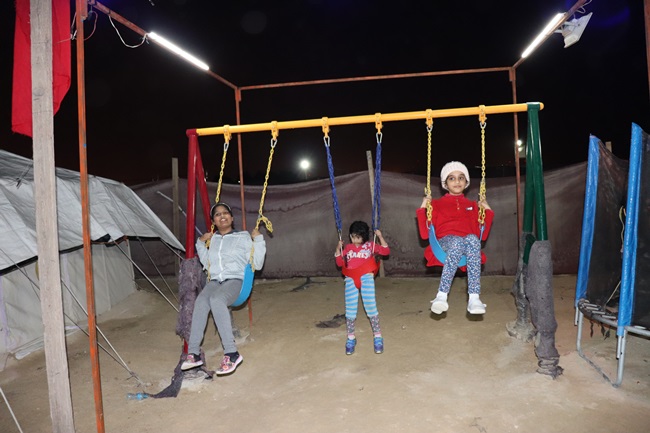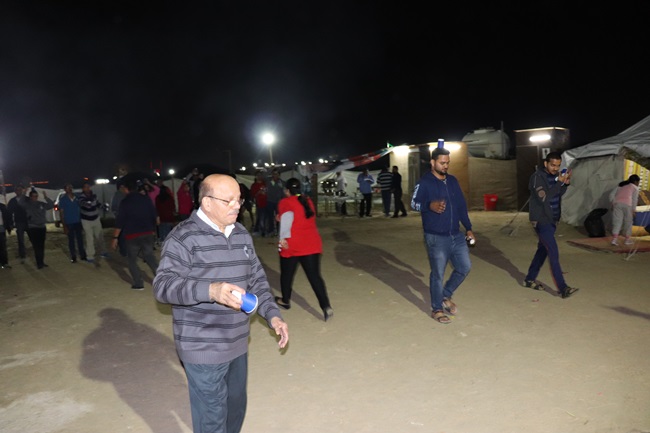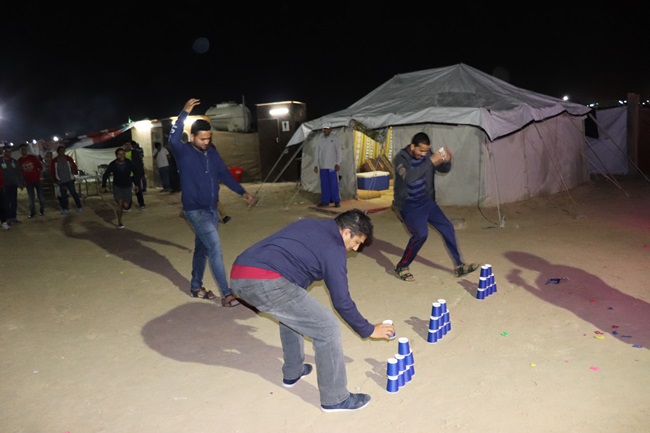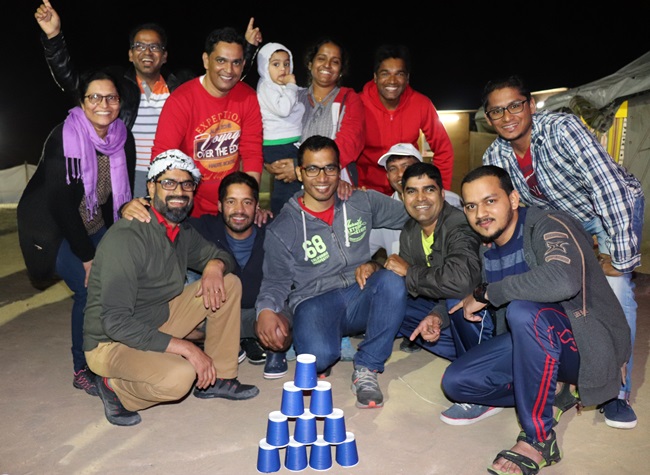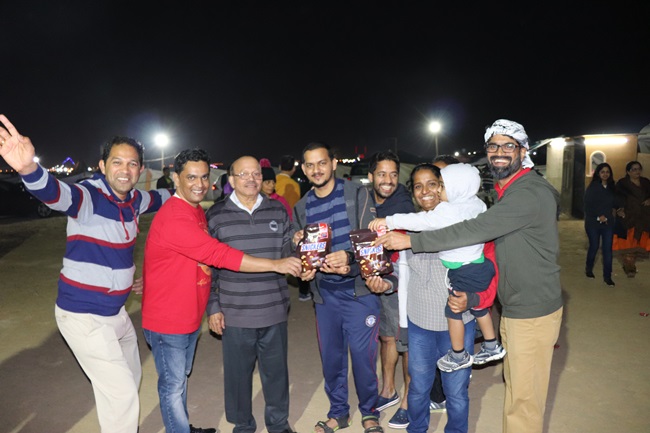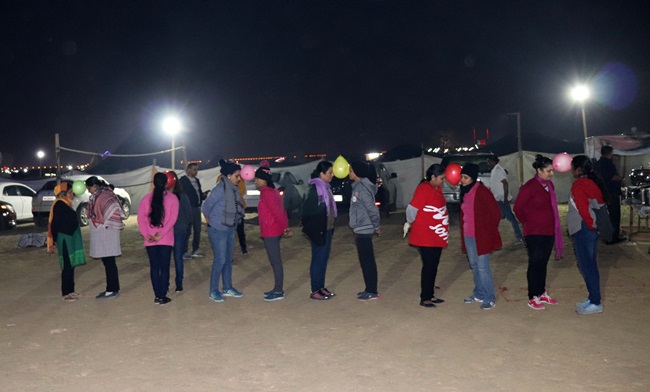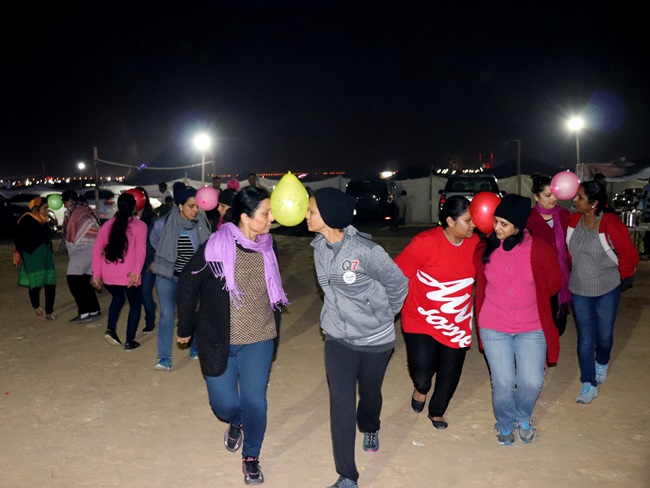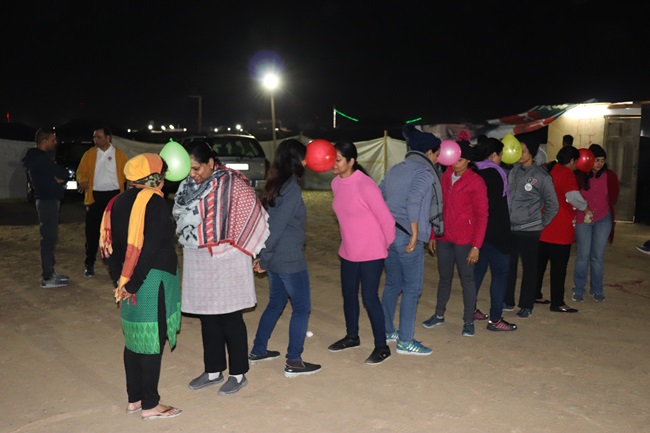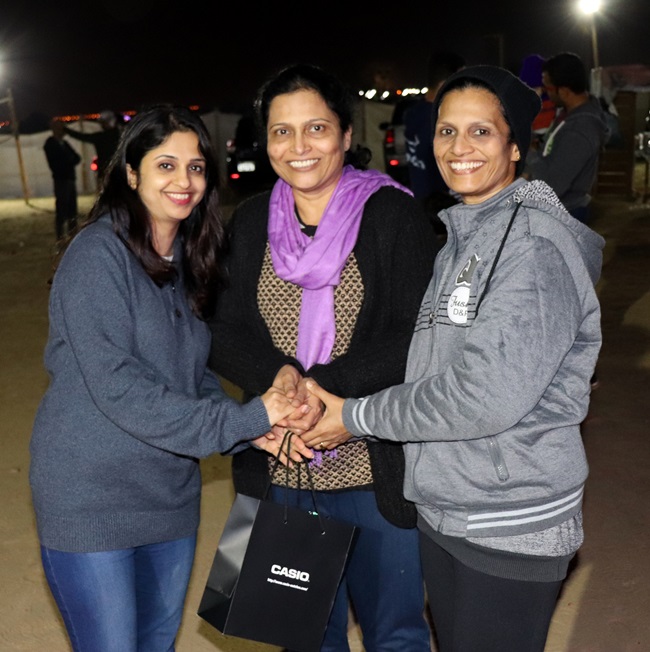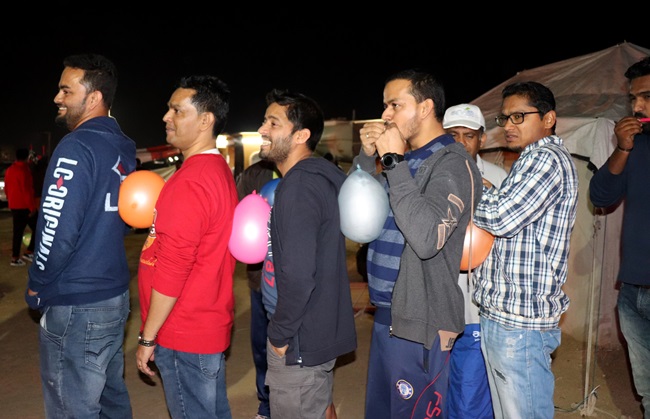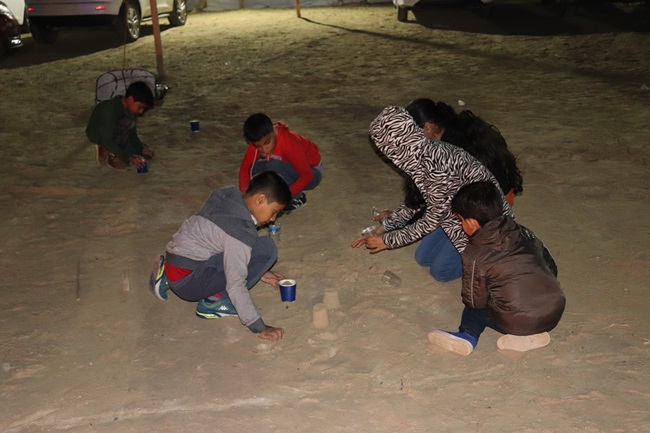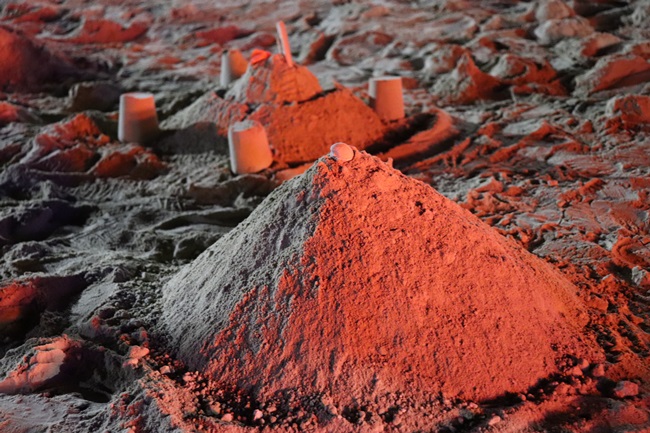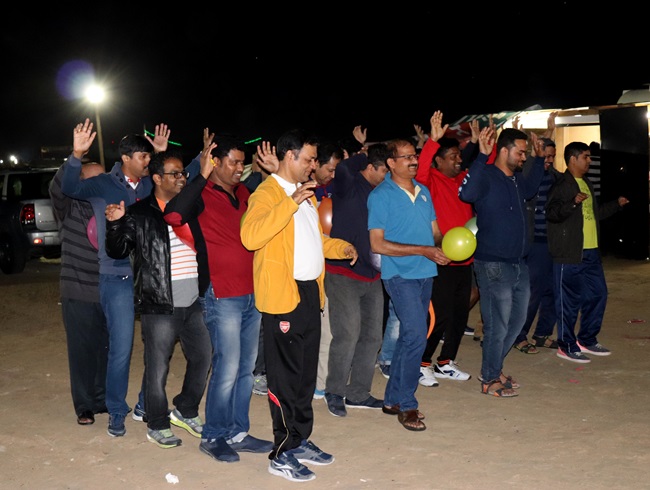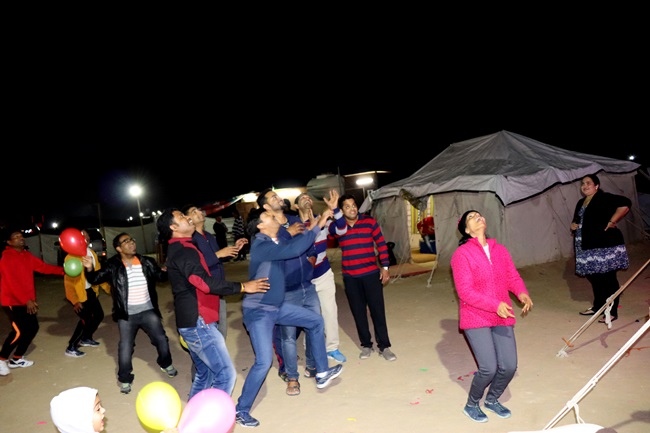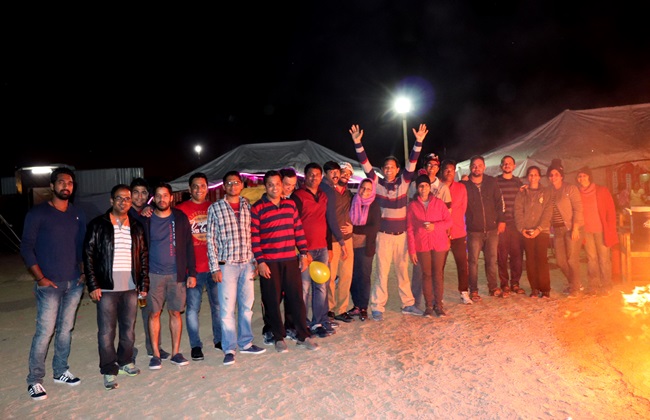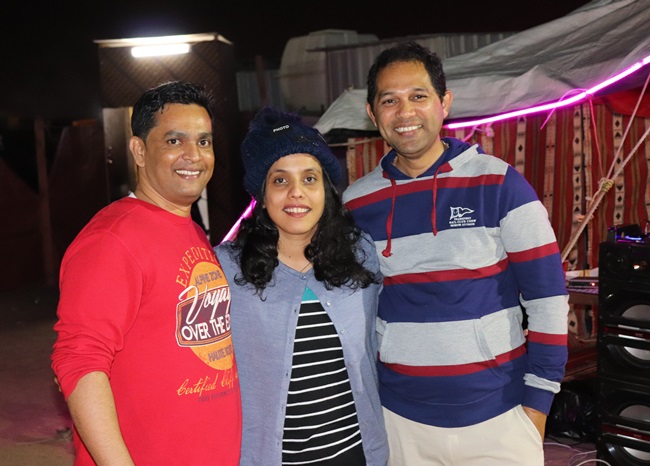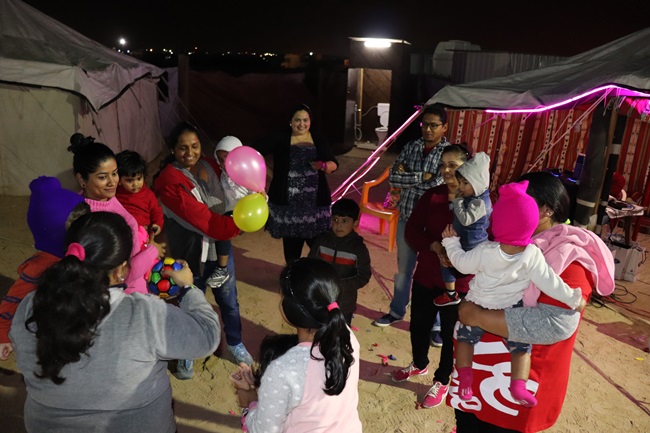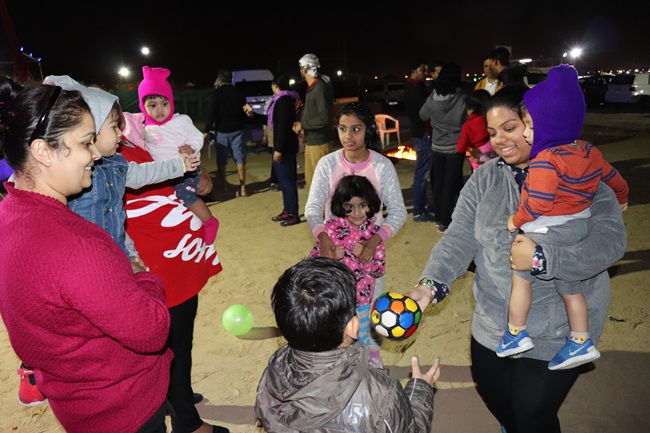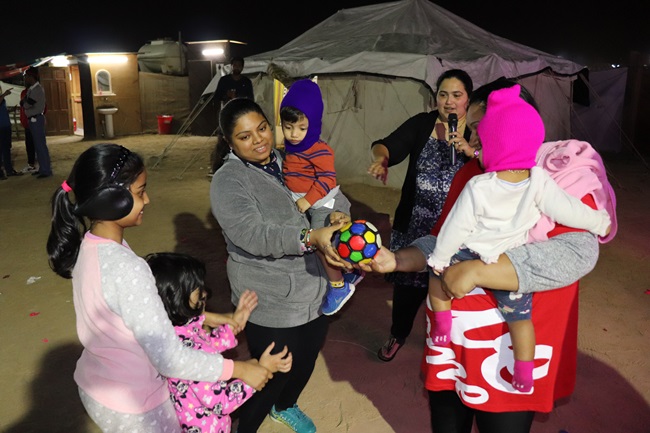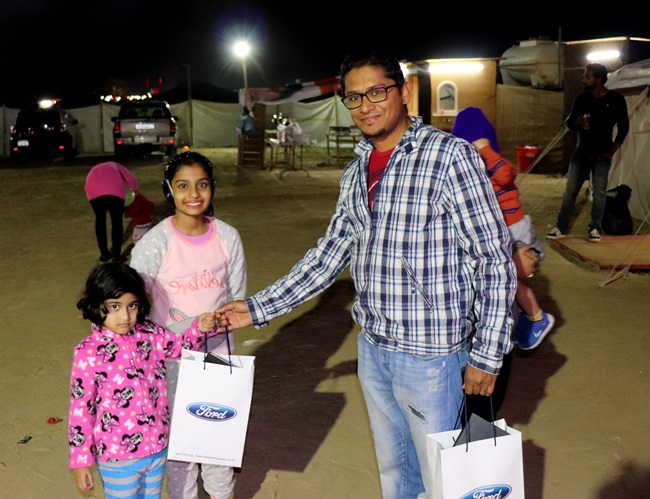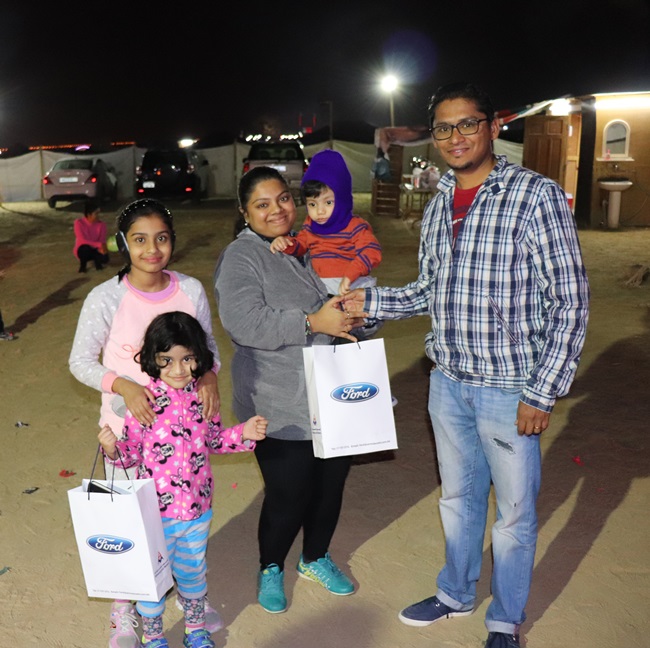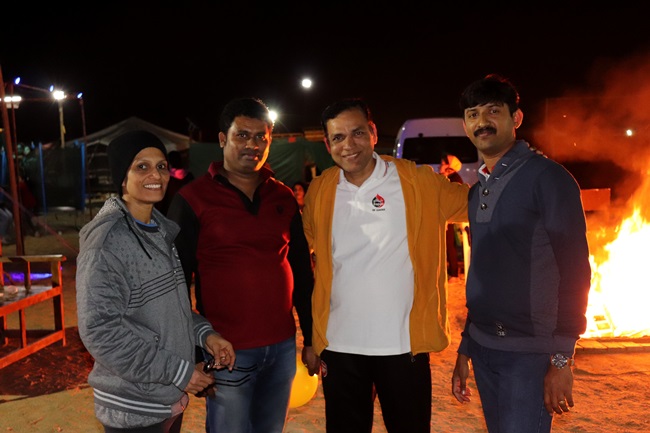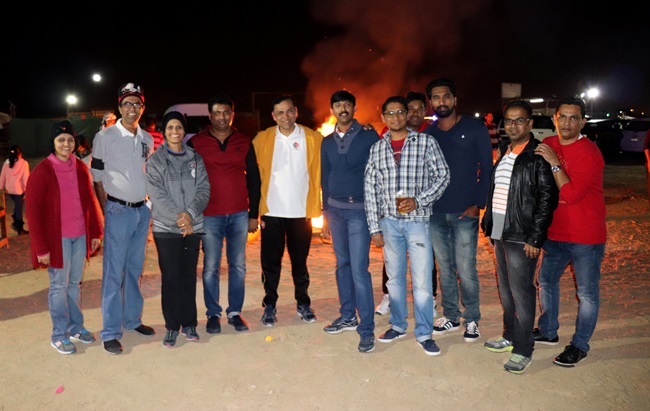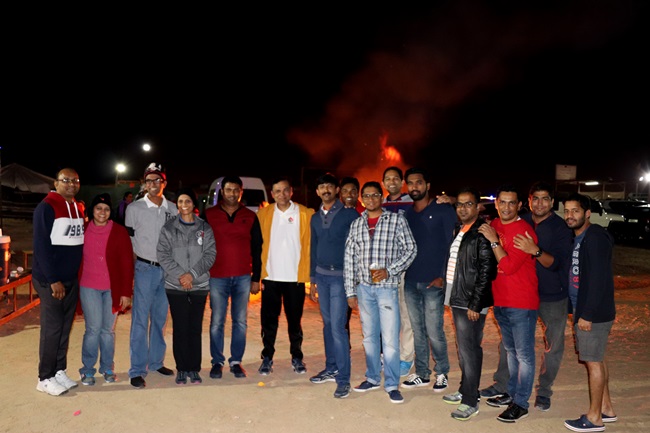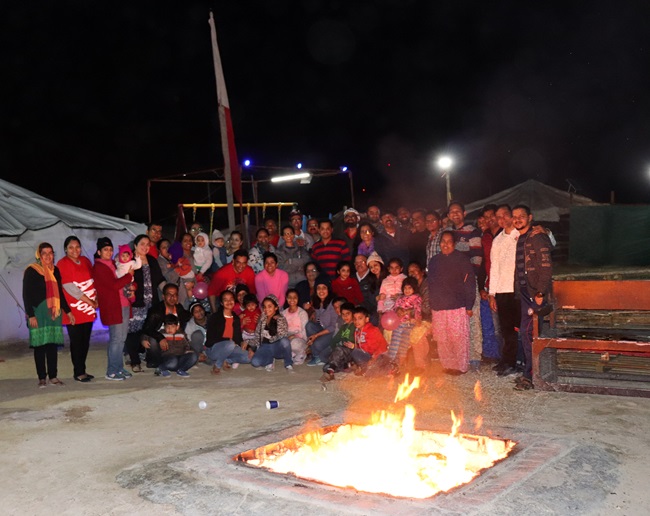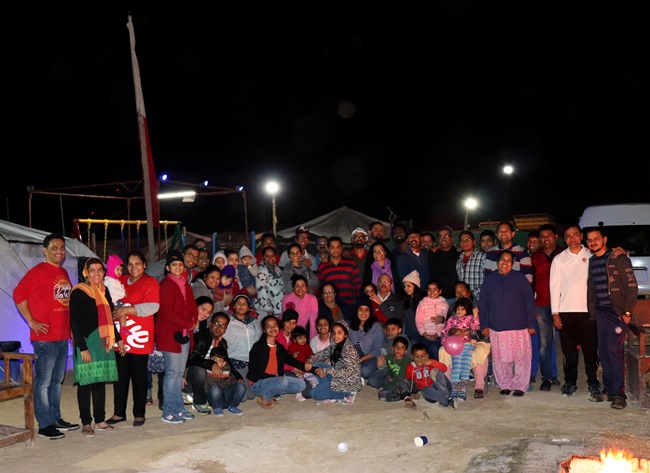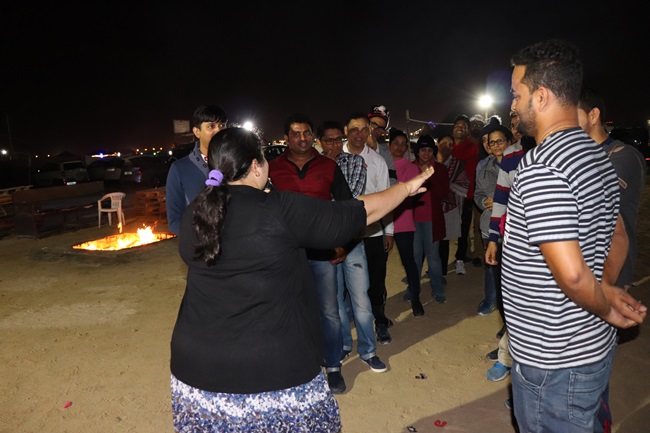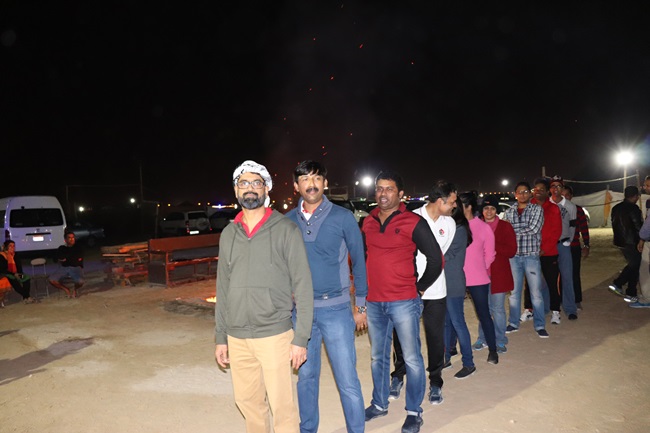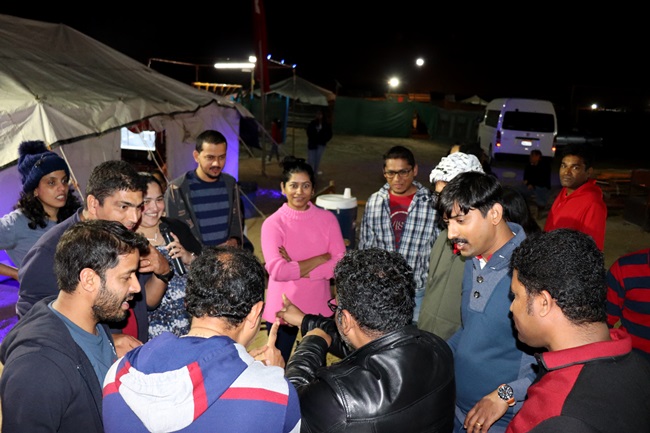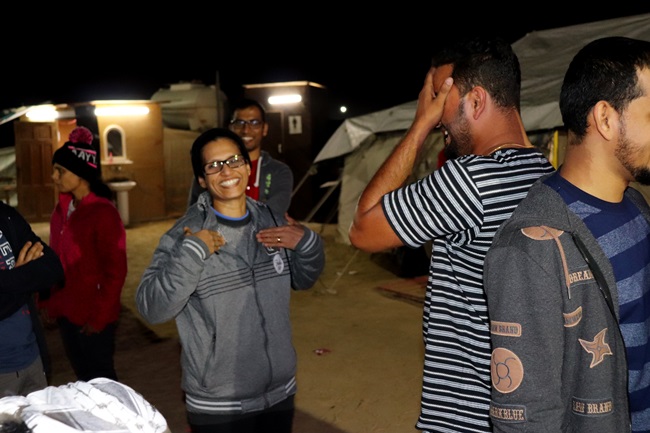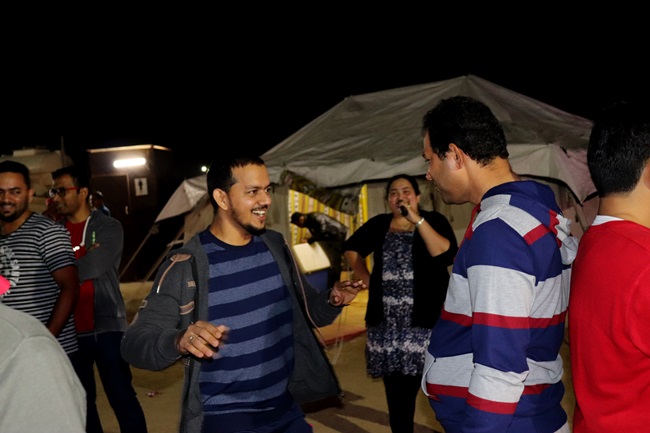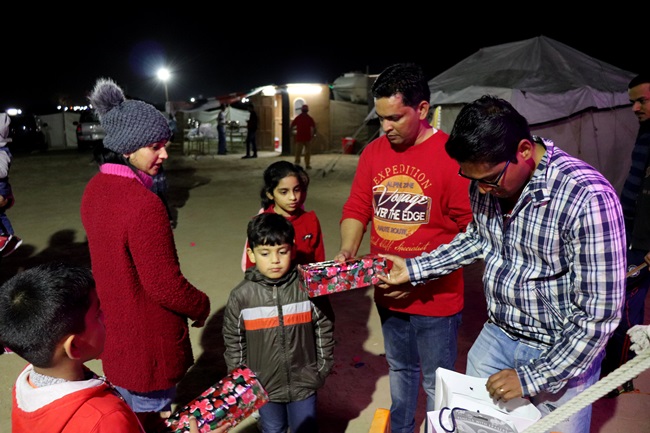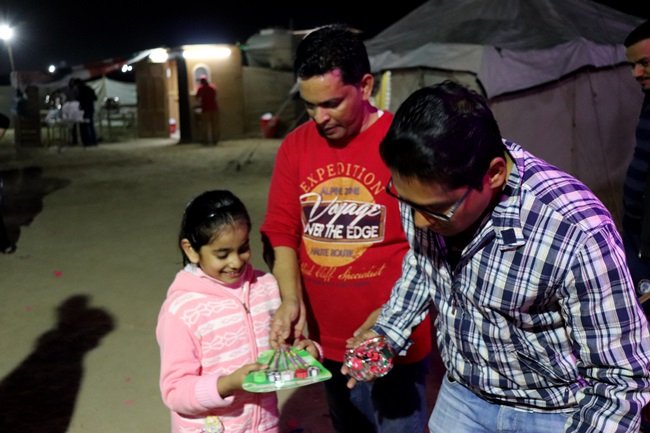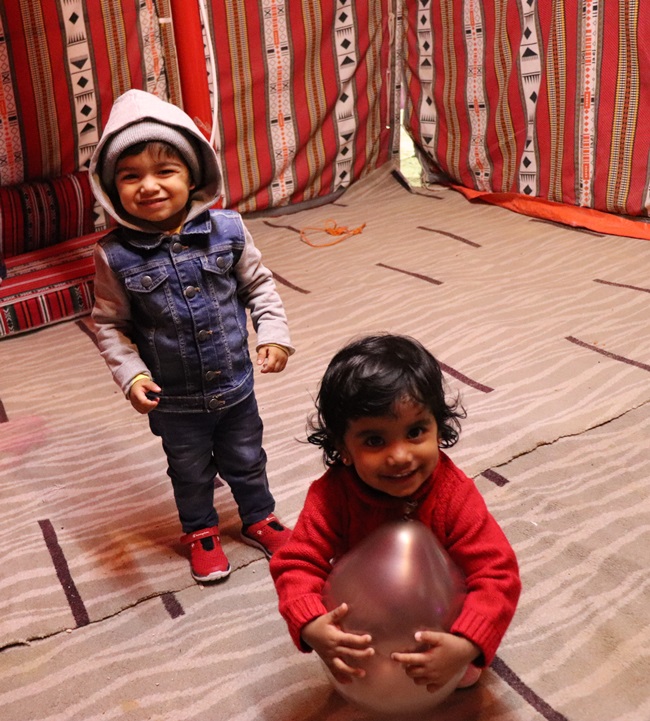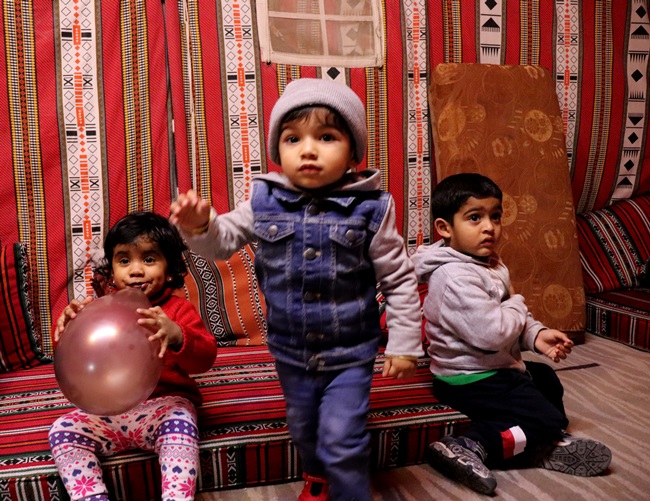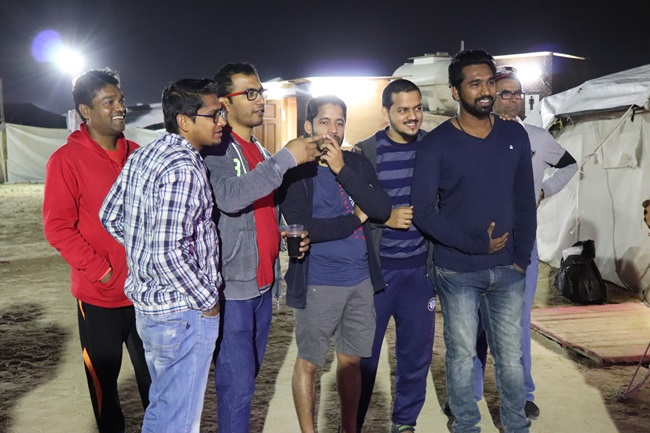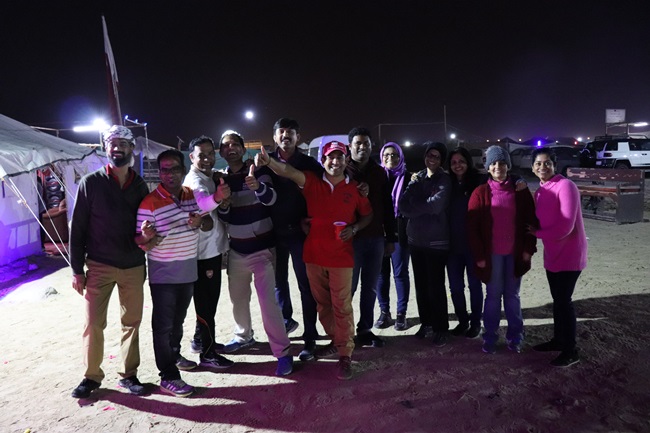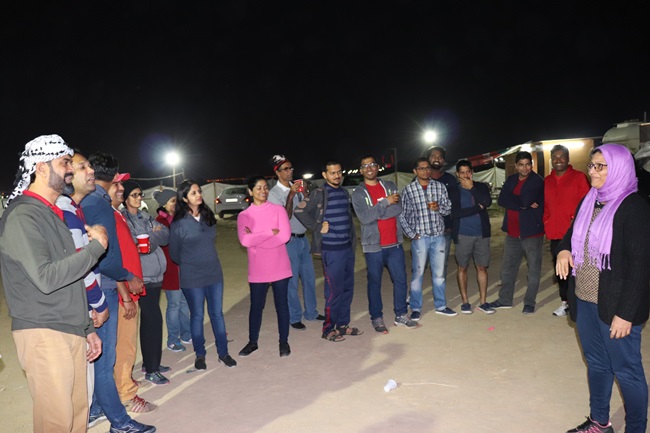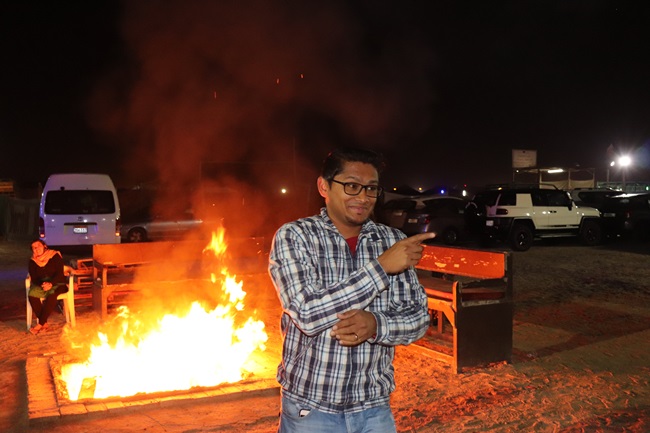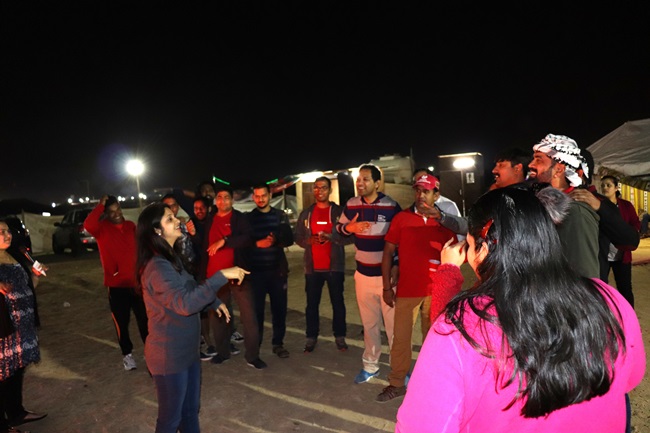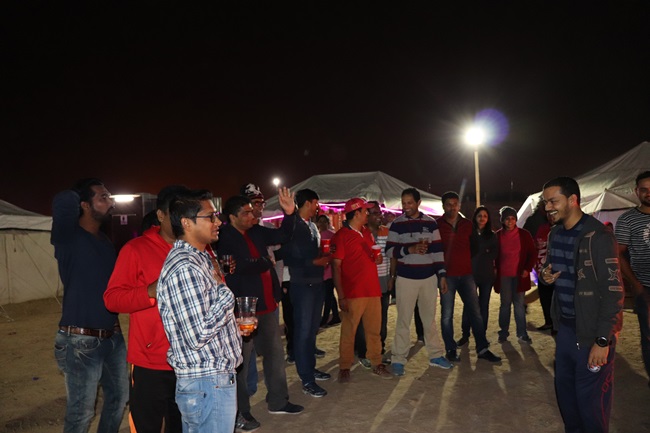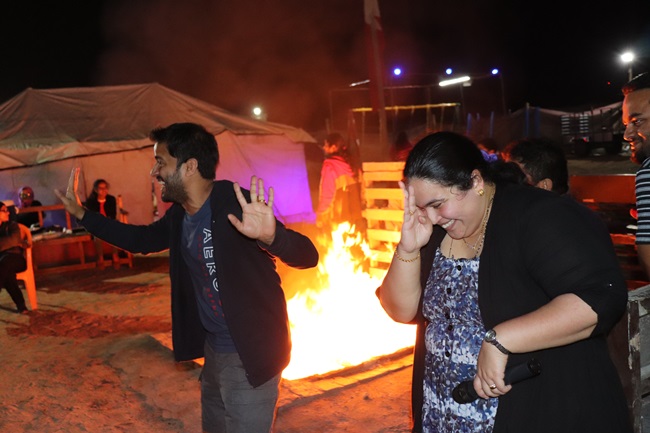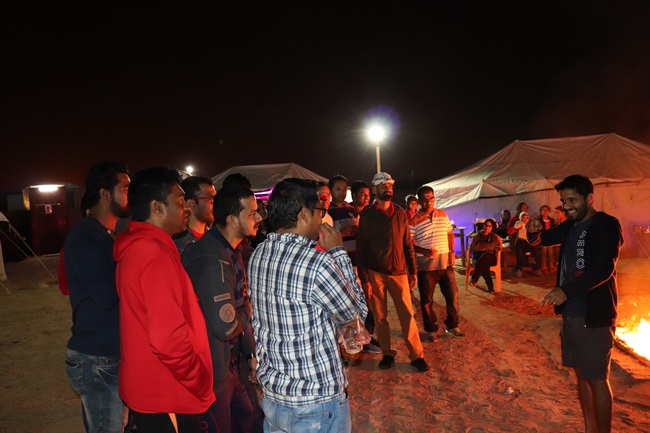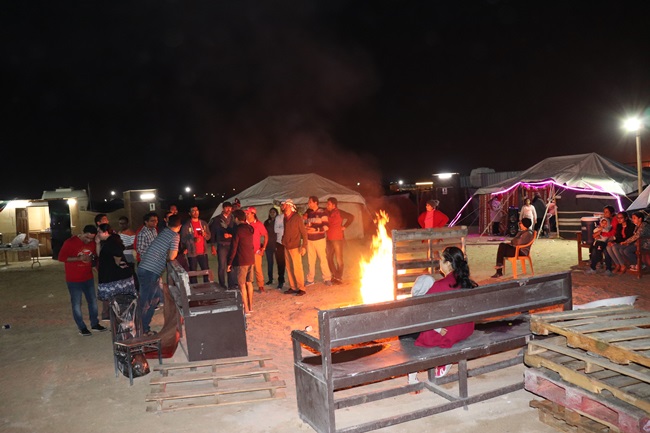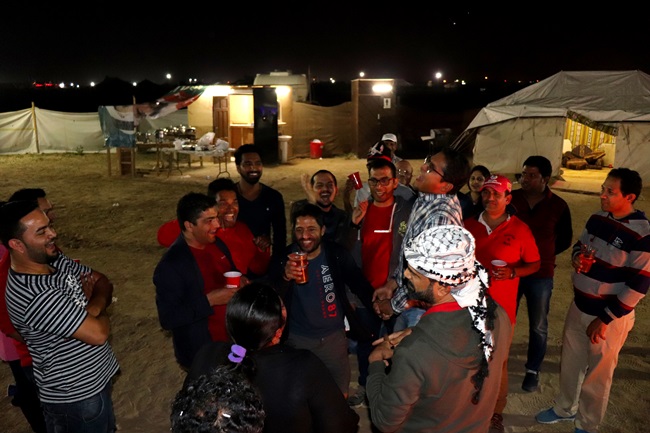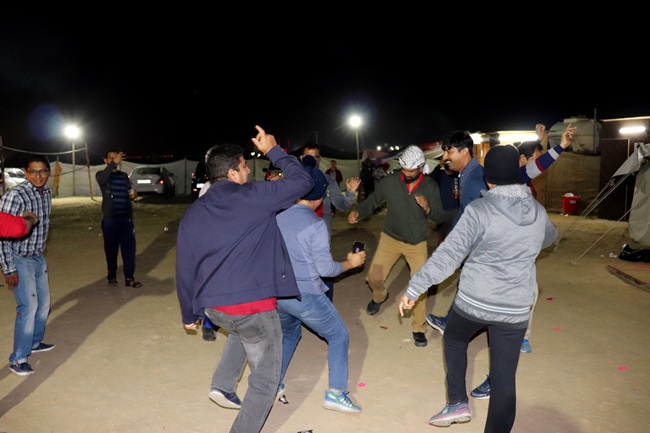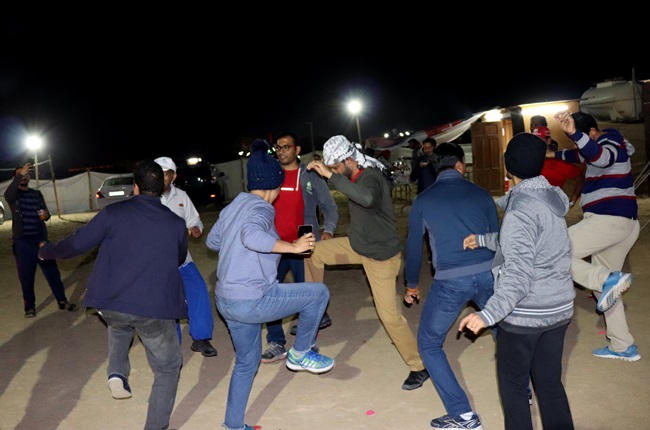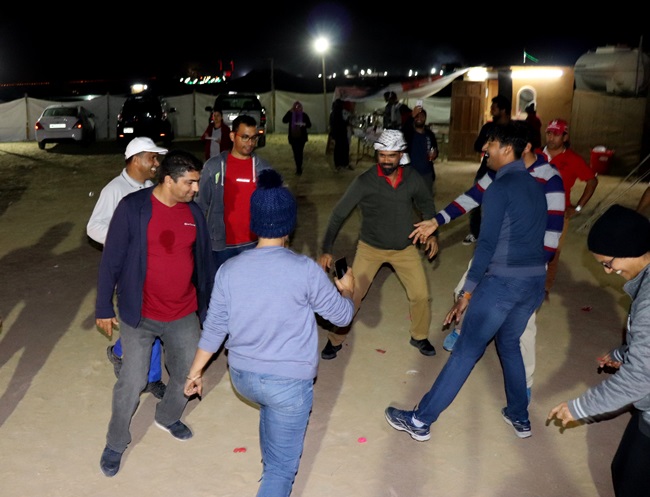 The camp fire which was lit gave a magical aura to the atmosphere and added to the excitement. Dinner was served followed by dessert, which was the delicious chocolate cake baked by Deepika Fernandes.
Children had a gala time and so did the adults. Return gifts were distributed among the little ones. Thus ended the fun filled tent party night, which again, owed it success to the unfaltering unity of its members and volunteers, the precious memories of which, will forever be etched in the minds of the Belleans.
The whole event was captured on camera by Ronnie Fernandes.