Ek Aslya Ek Na to be screened in New Jersey on Oct 9
Media Release


New Jersey, 05 Oct 2016: Mangalorean Catholic Association of the East Coast (MCA-EC Inc.) announces the premier screening of the movie "Ek Aslyar Ek Na" in the USA MCA-EC Inc., one of the largest Mangalorean association in the US is all about "Connecting people and Promoting culture".
"We have a large membership base covering families from all over the East Coast of the USA. We have 3 flagship events each year namely a picnic in June, Monthi Fest in September and the Christmas party in December. Being a very dynamic group, we foster and encourage a lot of group activities especially in our 7 vados and conduct summer programs for members of all ages. Ours is the first cultural association to have introduced the very popular "Empower Me" series held on the last Sunday of every month that features renowned speakers touching various topics such as Health/Medicine, careers, Local and International taxation, exercise etc." says a press release from MCA_EC Inc.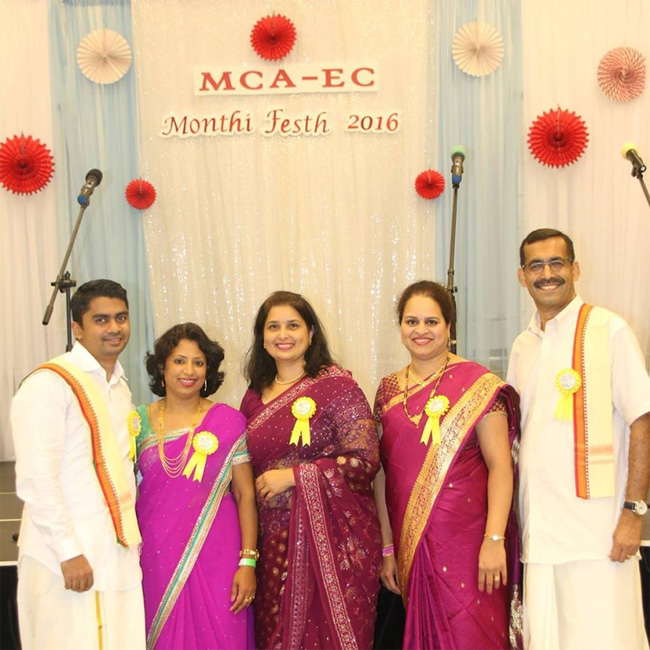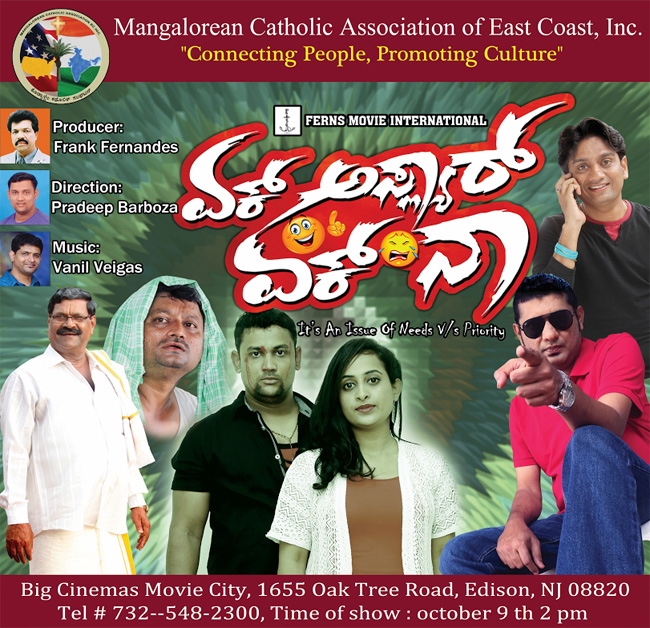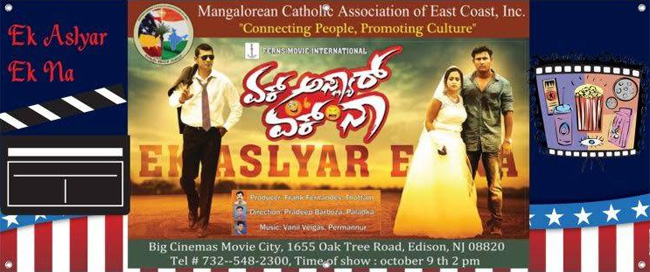 It has served it's mission once again by successfully coordinating the premier screening of the Konkani movie " Ek Aslyar Ek Na" in the USA. It is scheduled to be screened in "Big Cinemas Movie City" in Edison, New Jersey on October 9th, 2016 at 2 pm.
"People may live in the US, but they have not forgotten their roots. The news of this screening has spread all over the US and many other Mangalorean associations are now looking forward to making it possible in their own states. The executive committee has worked against all odds and in conjunction with the laws of the county to making this a reality." the Press note said.