Grand Opening of Konkani Romantic movie 'Ek Ashlyar Ek Na' inaugurated by Bishop Aloysius Paul
By Alphonse Mendonsa

Bellevision Media Network


Mangaluru, 02 Sep 2016: A wonderfully acted Romantic konkani movie directed by Pradeep Paladka " Ek Aslyar Ek Na " premier was inaugurated at Prabhat theatre in Mangalore on Friday 2nd September 2016 attended by a large number of invitees, guests and audience. The movie was produced by Mr. Frank Fernandes a Dubai based businessman under the banner "Ferns International". It's a big budgeted movie and this is the third movie by Mr. Frank. He has also produced one konkani and one kannada movie earlier. The movie also released in Amarashri in Moodubidrei and Big Cinemas in Mangalore. The movie will run daily four shows at Prabhat and other theatres.
The inaugural function was held at 9:30am attended by many guests, namely Dr. Aloysius Paul D'Souza (Bishop of Mangalore Diocese), Mr. Ivan D'Souza (MLC), Roy Castelino (President, Karnataka Konkani Academy), Mr. Frank Fernandes Thottam (Producer), Mr. Pradeep Paladka (Director-Actor-Writer), Dr. AJ Sheety (Chairman AJ Hospital, Mangalore), Wilson Kateel (Poet and Lyricist), Mr. Francis Fernandes Casia (Drama Writer/Actor), and Ek Aslyar Ek Na movie actors Alphonse D'Souza, Alwyn Danthi, Priya Menezes and many other theatre personalities.
Addressing the audience Bishop Aloysius said that Mr. Frank has taken a bold step to promote konkani through producing konkani movies. His love for konkani language is immense and always meets him whenever he is in Mangalore and helps the diocese whatever way he can. He also recommended to watch this movie and support Mr. Frank and his team.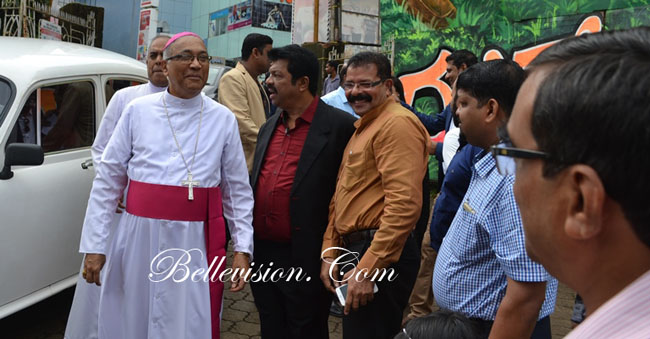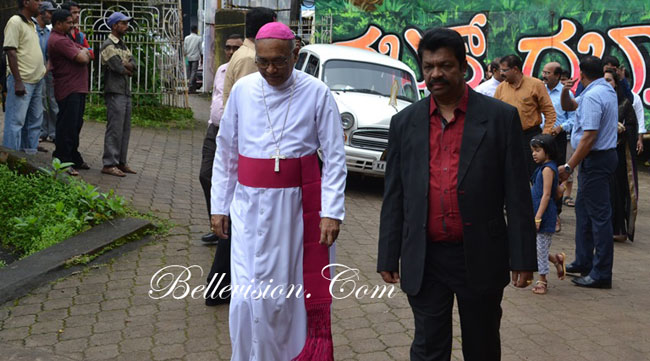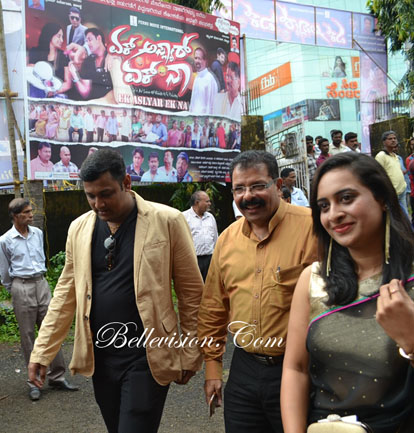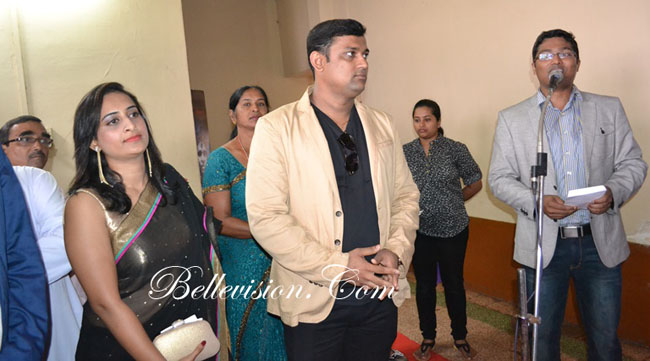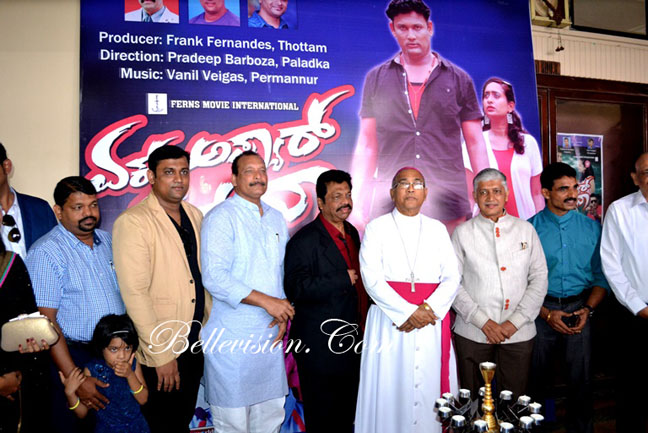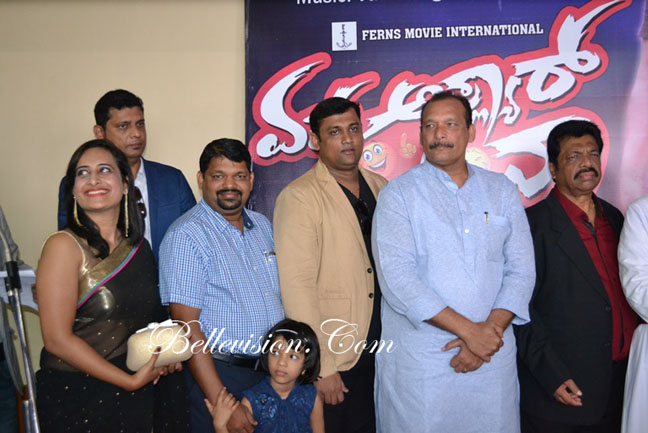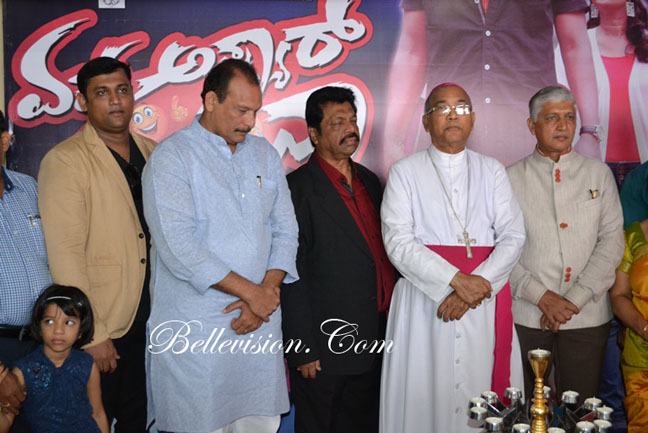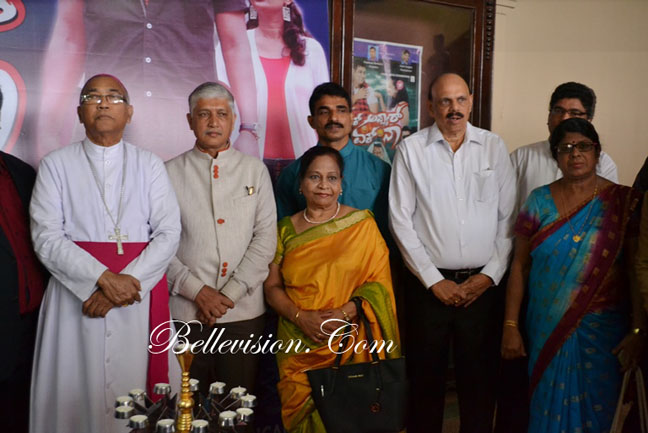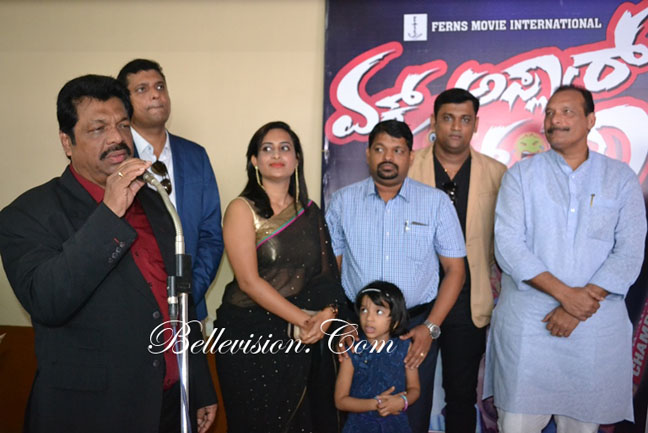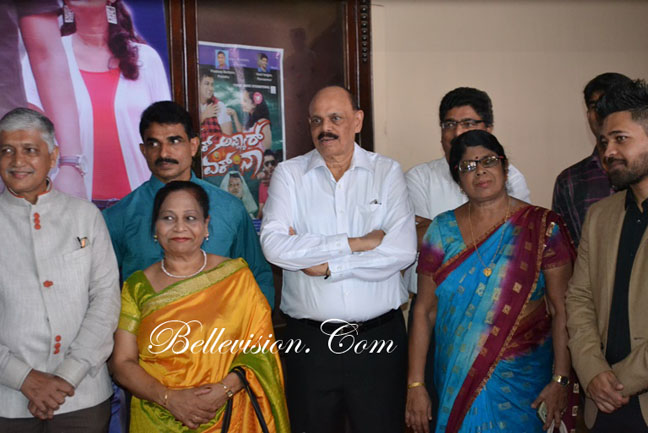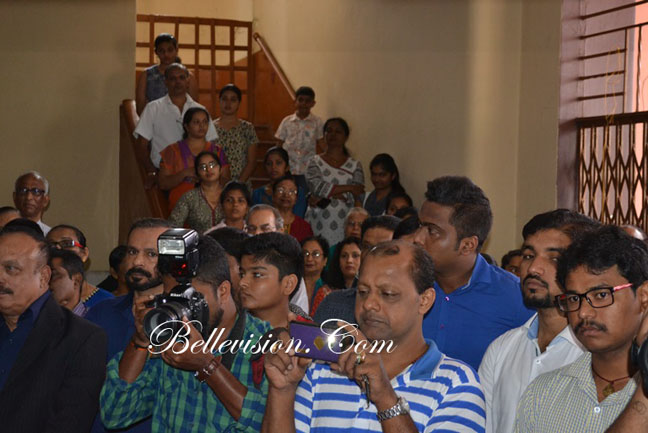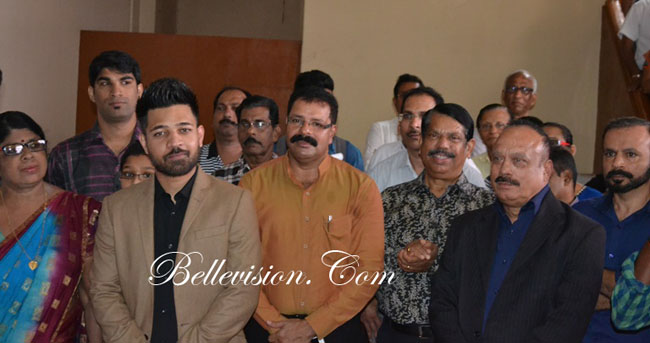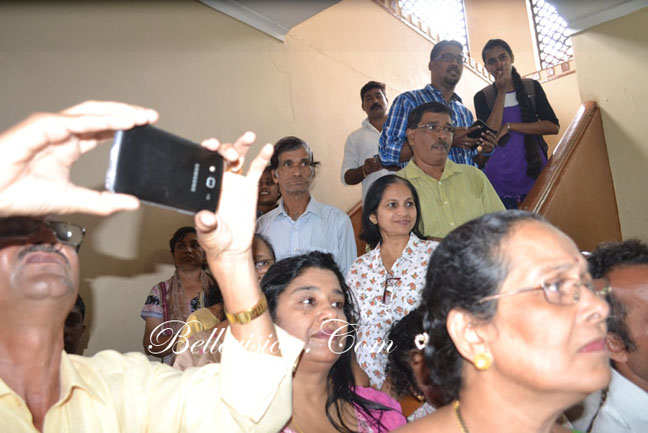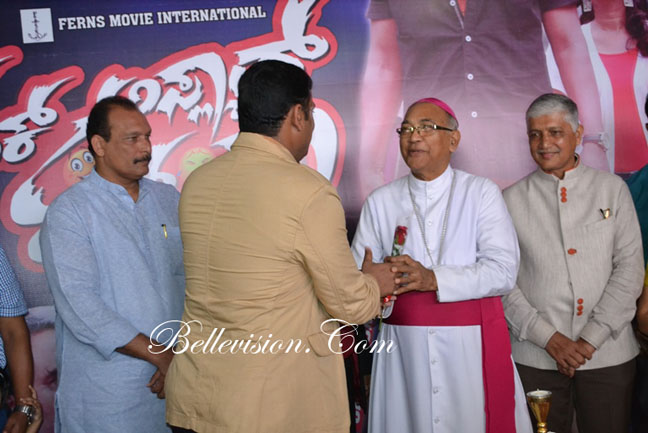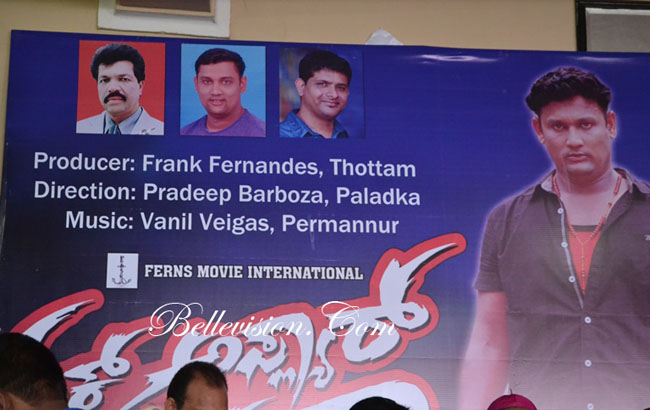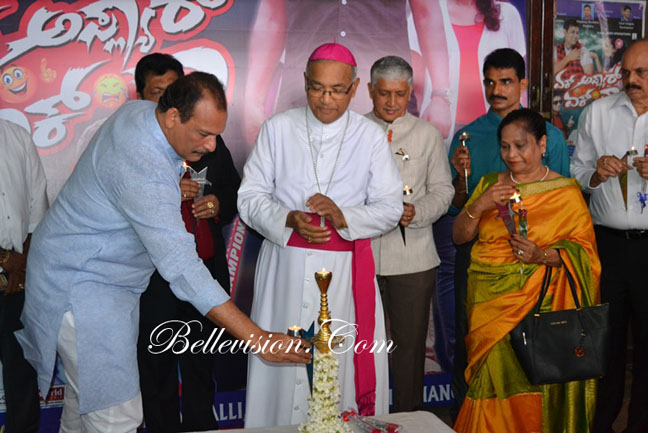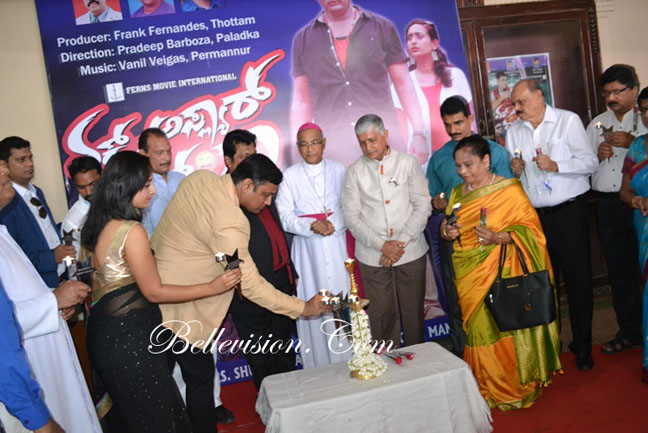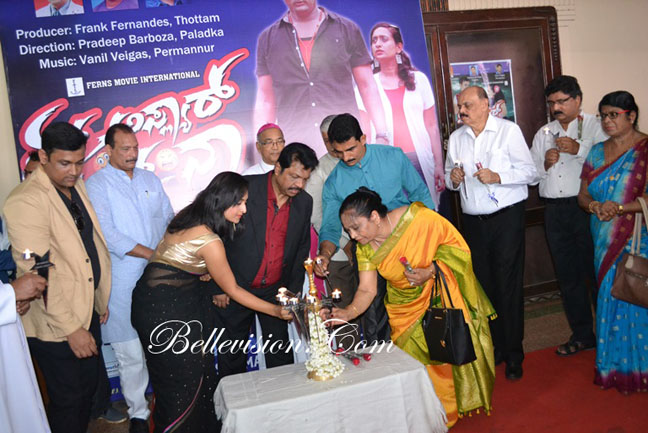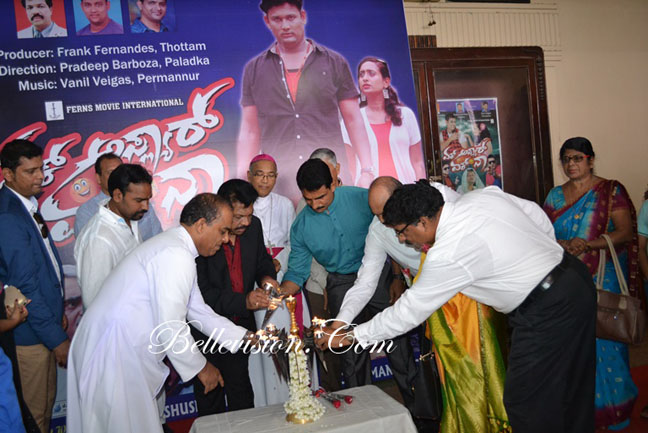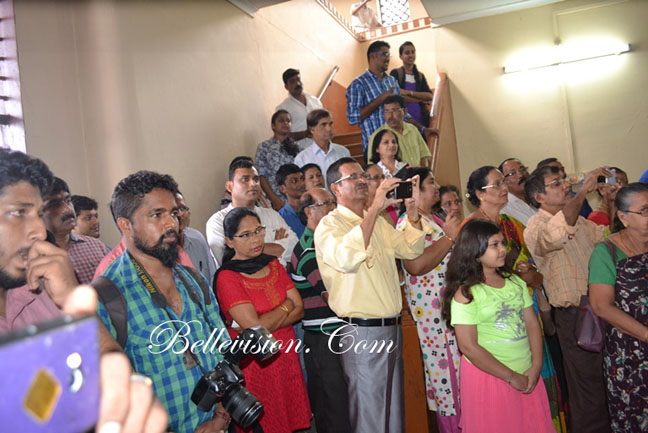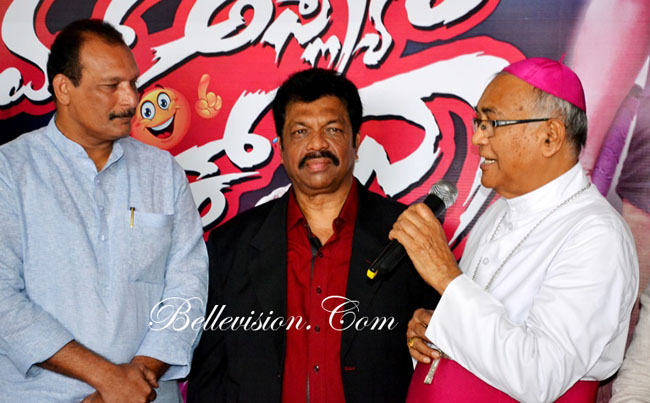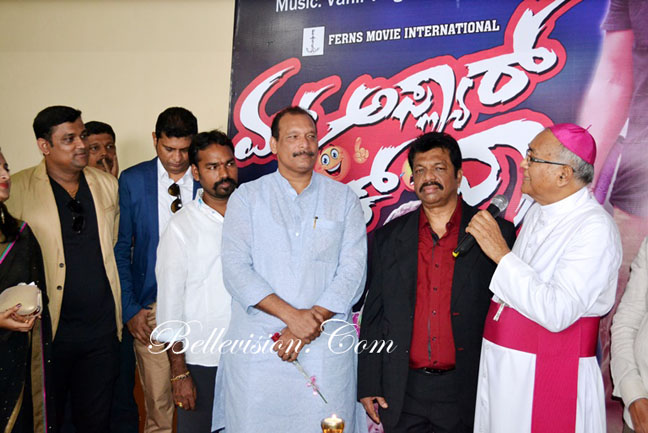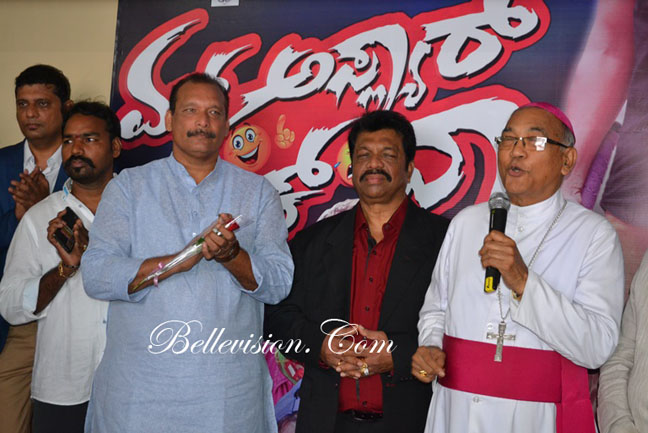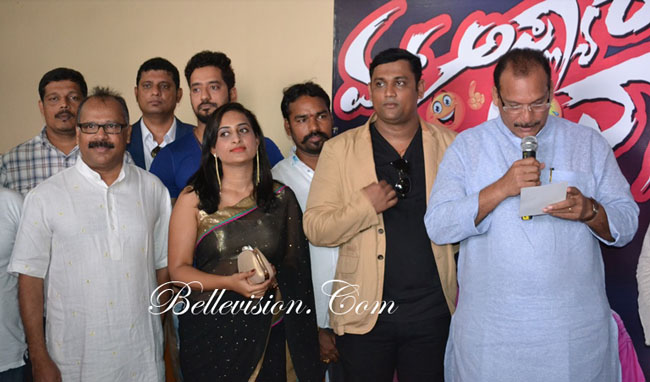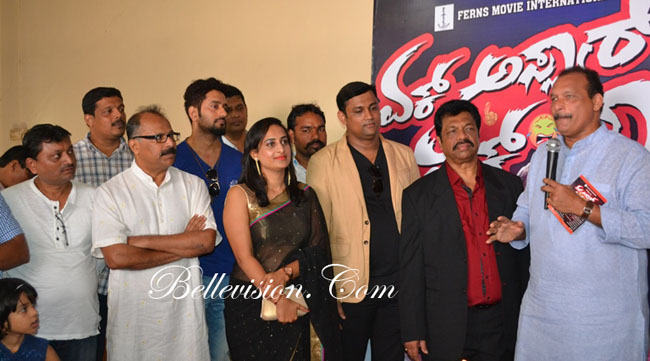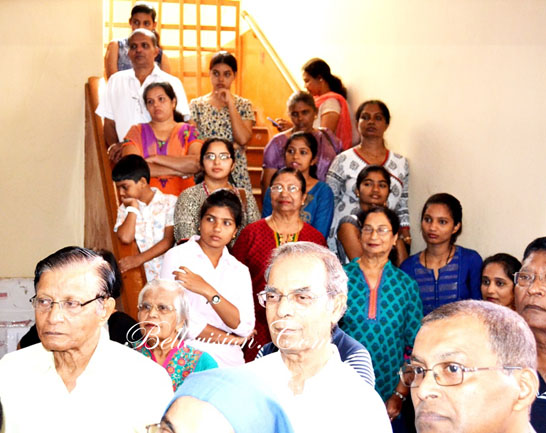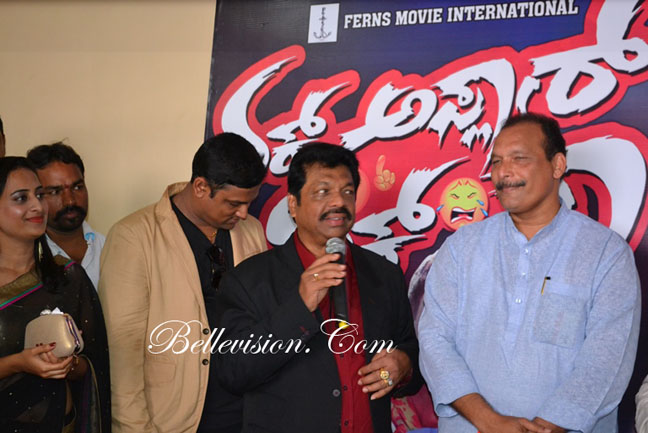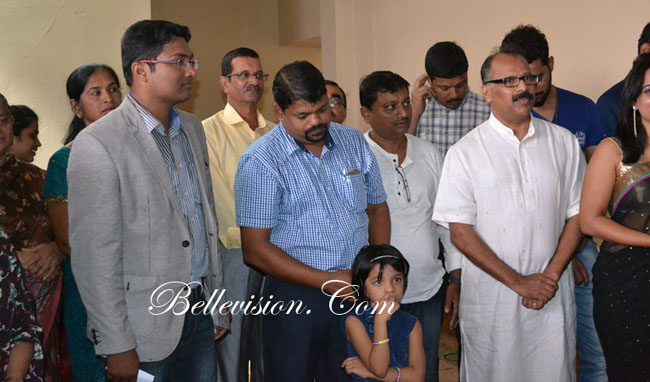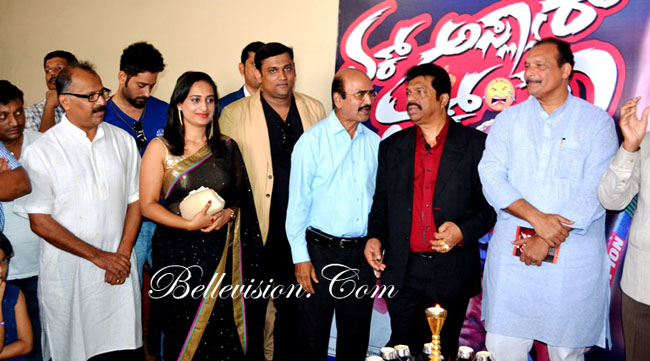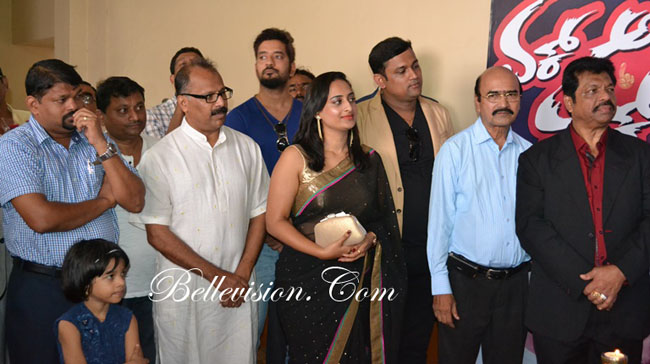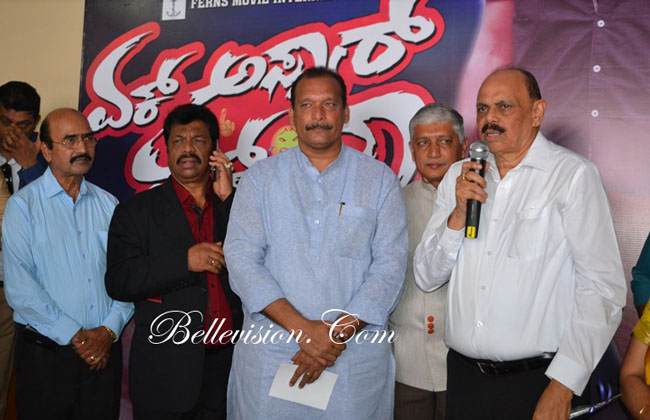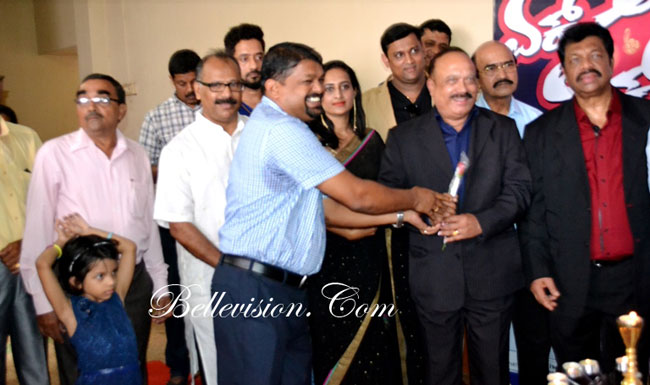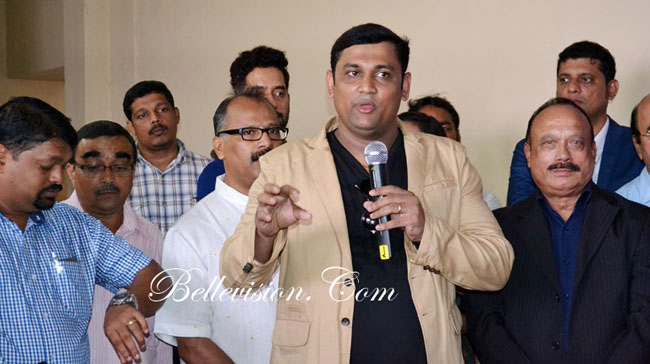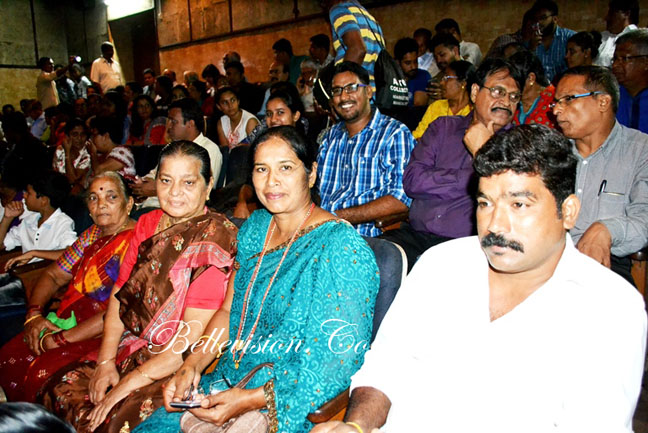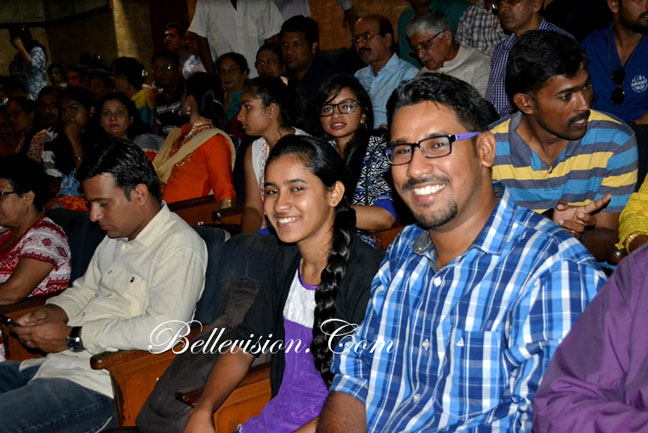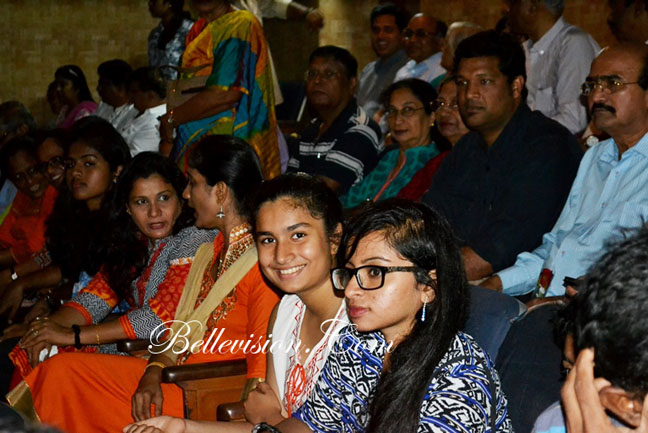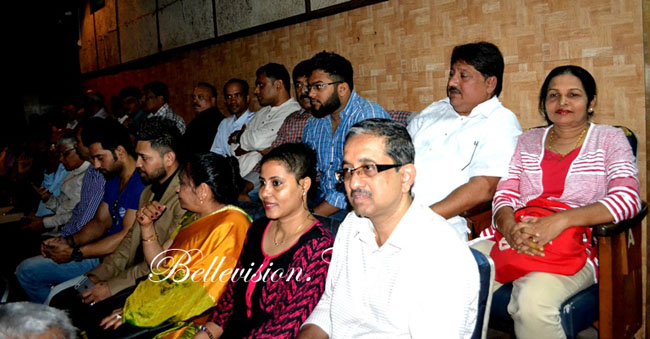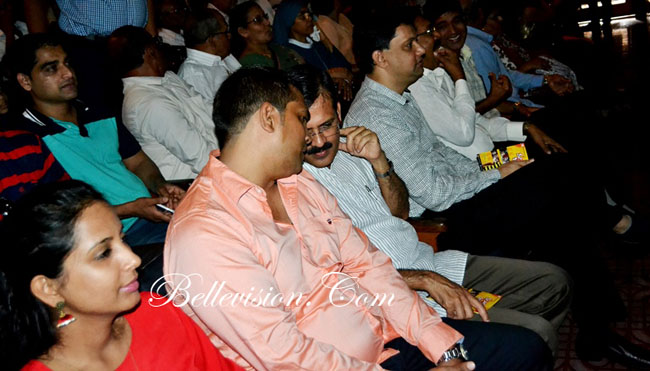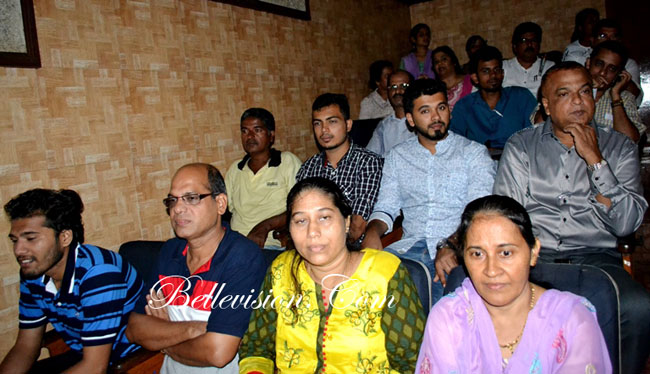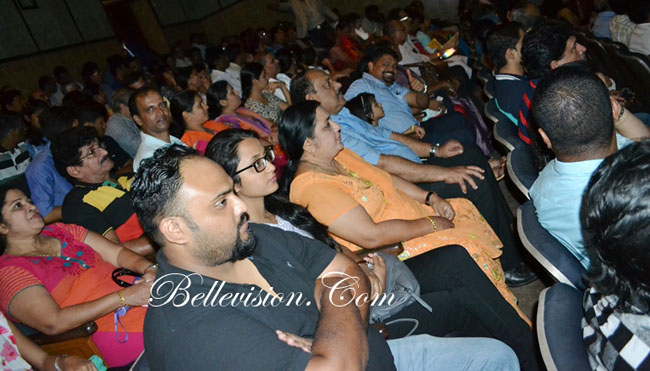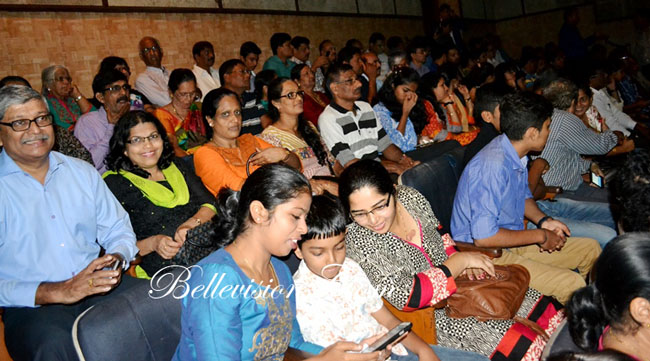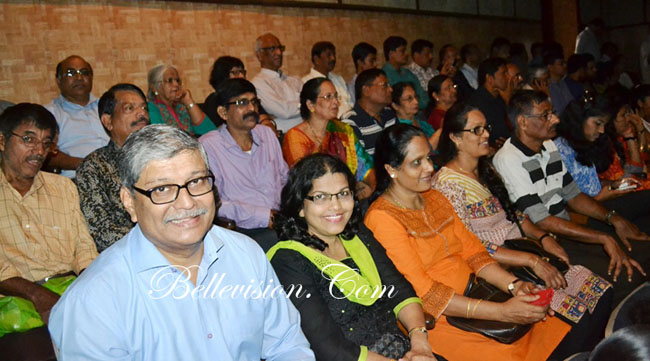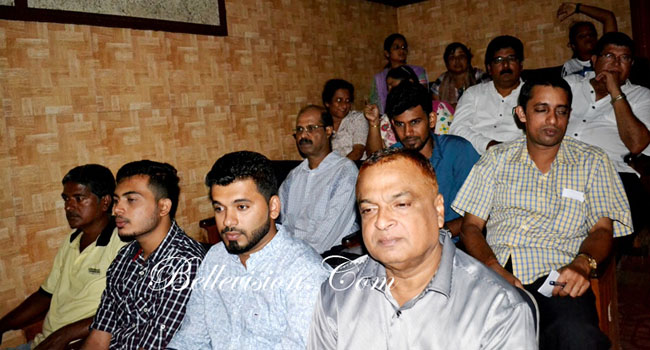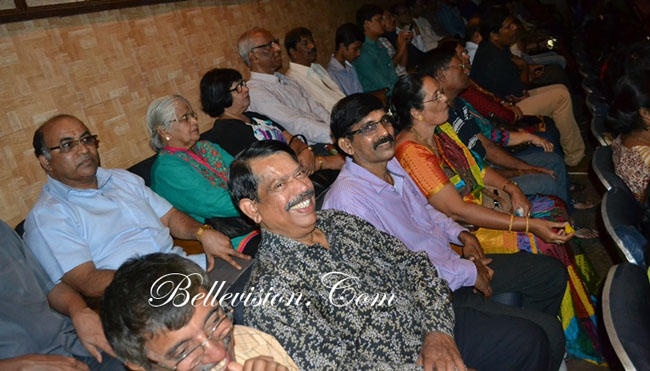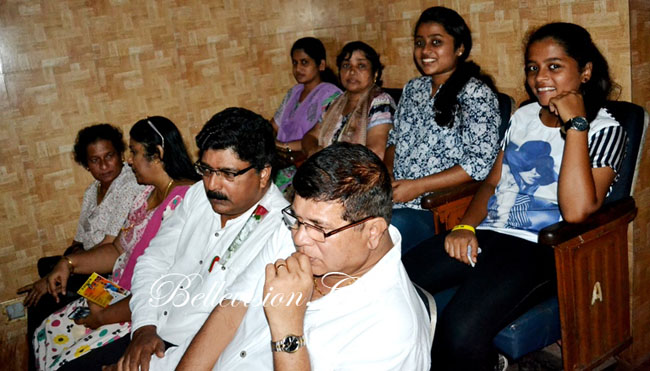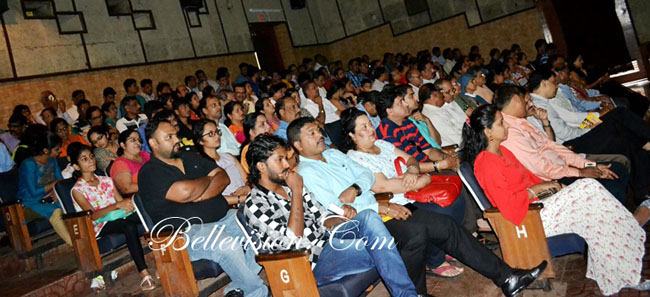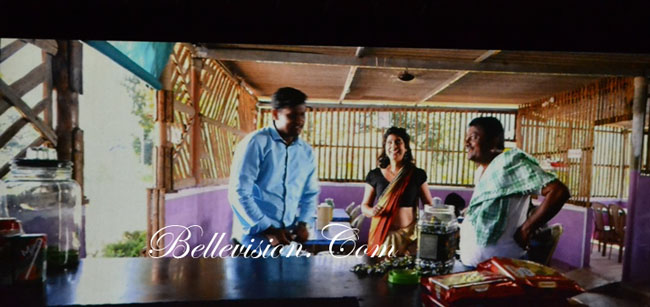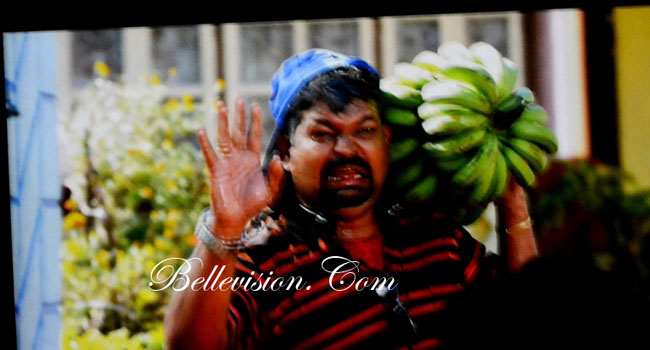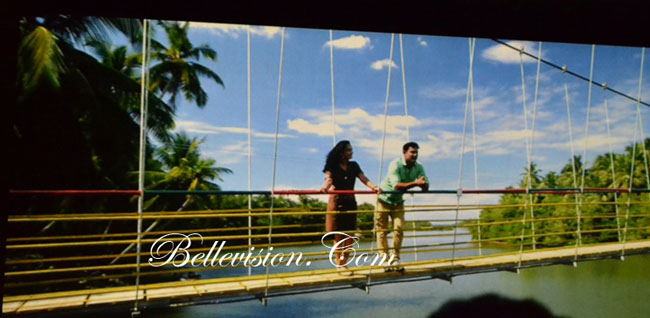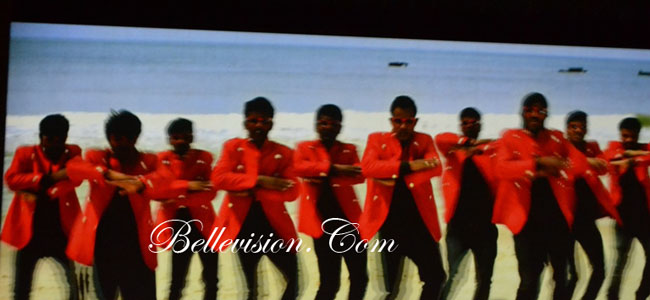 MLC Ivan D'Souza said that Mr. Frank Fernandes and he are risk takers and even if there are failures sometimes they do not worry but go ahead and look for better prospects. He wished Mr Frank and Mr. Pradeep Paladka and their team all the best and good luck for his future movies as well. He further said he has to travel to China but sure when he will watch the movie on his return. He too requested to spread the news and watch this wonderful big budgeted movie.
Also spoke on the occasion were Mr. Roy Castelino, Dr. A.J. Shetty (Chairman AJ Hospital) and Mr. Pradeep Paladka proposed vote of thanks. The movie's premier was held thereafter to the full audience.. It's a great movie mixed with Romantic scenes, drama, wonderful story and supper climax at the end. A great movie recommended all those attended had great satisfaction after watching this wonderfully acted movie by all actors. Well directed and acted by Pradeep Paladka, a great love story which has usual ups and downs but winner at the end.
Pradeep Paladka in the leading role as Hero done a wonderful job also equally supported by Priya Menezes as Heroin. Great acting in Villain role by Alphonse D'Souza – Moodubelle supported by Claudy D'Lima, Shirva. Those who watched this supper hit movie will never forget the great acting, background music, singing, stunts and supper comedy by Deepak Paladka and team, wonderful songs/Lyrics by Wilson Kateel makes this movie most memorable one. Music by Vanil Veigas, Singers Prajot D'Sa, Ashwin D'Costa, Joshna Roshan and Anjana Padmanaba. Assistant direction by Stany Bela and Kishore Moodubidri.
This movie will also be released in Udupi on 16th September 2016 at Ashirwad Theatre and Manipal at Ionex and Nakshatra at B.C. Road
The following actors have starred in the movie: Preedep Barboza, Deepak Paldka, Alphonse D'Souza Modubelle, Alwyn Danthi Pernal, Priya Menezes, Claudy Dleema Shirva, Godwin Castalino, Pratap Menezes Lavina, Fernandes Pangla, Lucy Lobo Melwin D Almeida, Richard Sequiera and Rons London.