"Ek Aslyar Ek Na" Houseful Show in Sharjah - Public Demand for More Shows
Media Release


Sharjah, 25 Jun 2016: The much hyped Konkani Movie 'Ek Aslyar Ek Na' after successful screening in Dubai, Abu Dhabi, Kuwait, Qatar and booking of forthcoming show in London screened a successful houseful show in Sharjah, on June 24 (Friday) in Nova Cinema Screen 1, Mega Mall, Sharjah at 4 p.m. Many people had to return without tickets and the organiser convinced them that one more show will surely be booked next week in Sharjah to accommodate for all those who have already confirmed their seats to have a glimpse of this record breaking movie.
Shodhan Prasad welcomed the audience and also welcomed guests Fr. Maxim of Sharjah Church, Walter Nandalike of Daijiworld, Dayan D'Souza of Daiji Rang Manch and introduced actors Joseph Mathias of Merit Freight, Lavina Fernandes, Pratap Menezes, Godwin Castilino & Deepak Paladka who were part of this famous movie. He also welcomed Ranjith Bajpe, Director of Tulu Films and announced that Producer Frank Fernandes, Director/Actor Pradeep Barboza & Alphonse D'Souza are sharing the theatre release in Qatar same time, hence were not able to be in Sharjah. Shodhan thanked Cynthia Goveas the lady behind the active ticket distribution in Sharjah and also announced that there will be yet another show soon in Sharjah for those who have not been able to make it today. Audience cheered and applauded hearing this.
Later a minute of silent prayer was observed for those little children who lost their lives in the tragic school bus accident of Kundapur. Soon after that Fr. Maxim rendered the prayer and blessed the organisers as well as the audience inaugurating the Sharjah Show.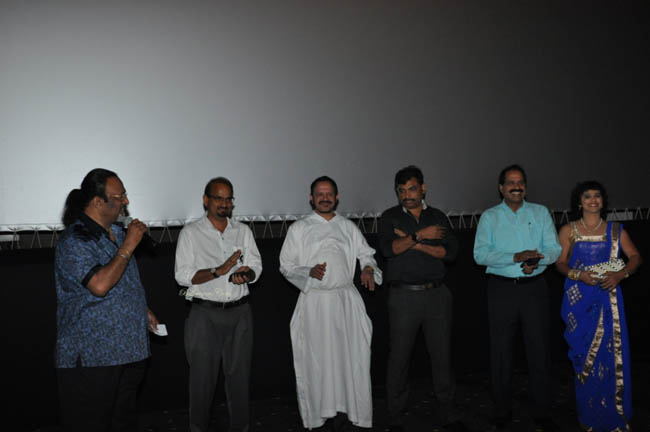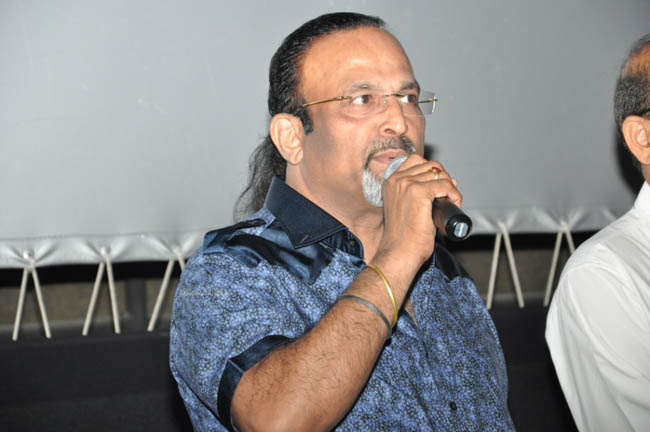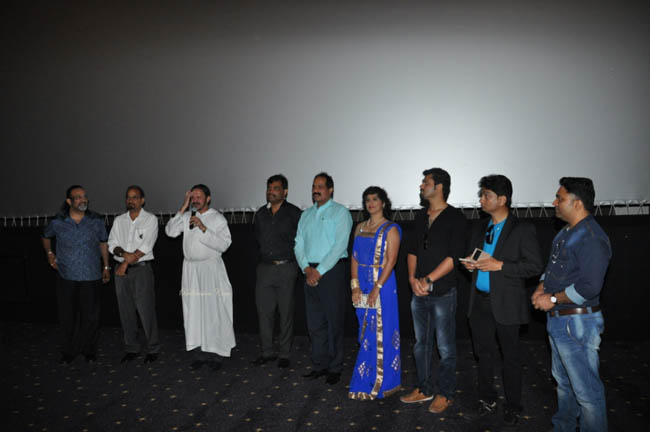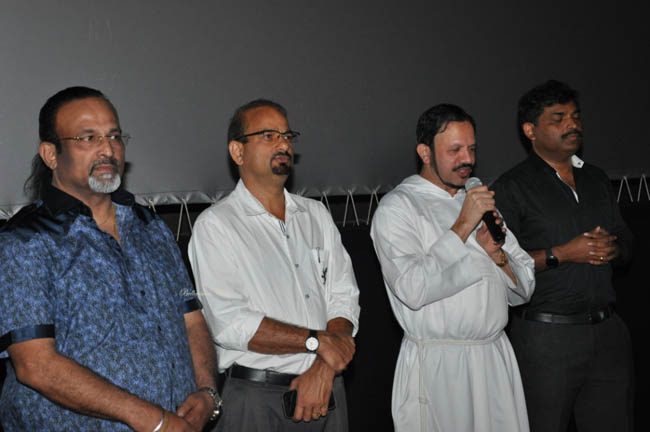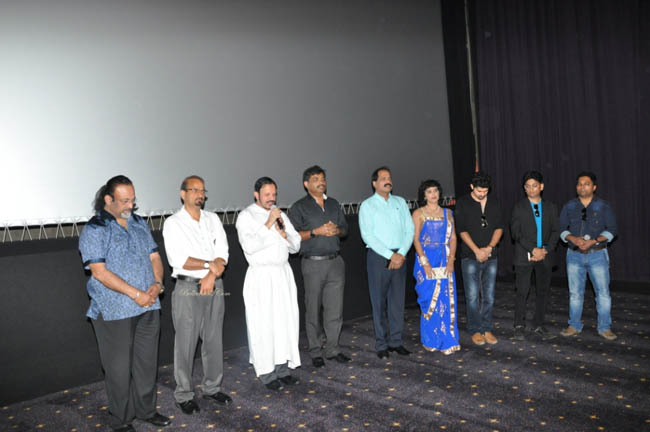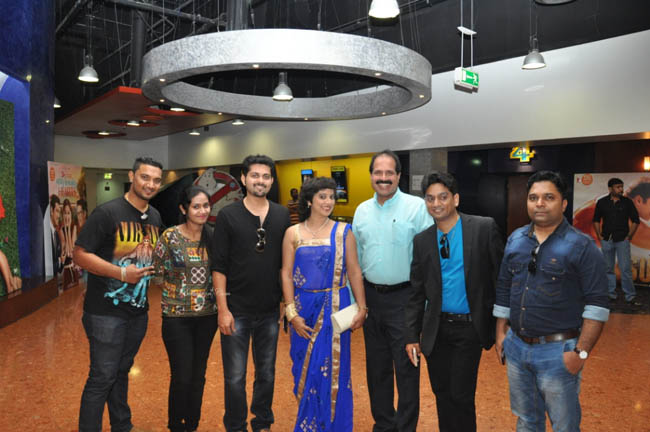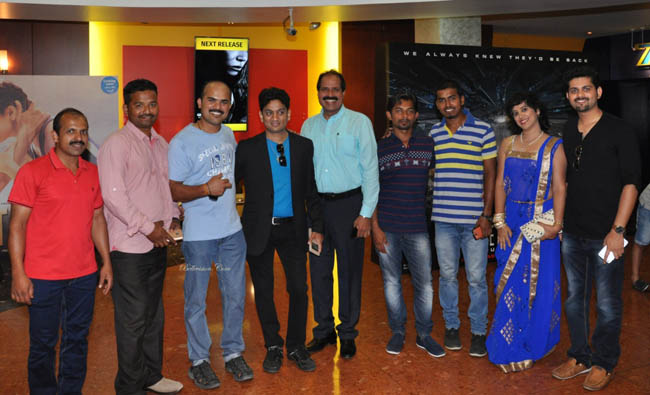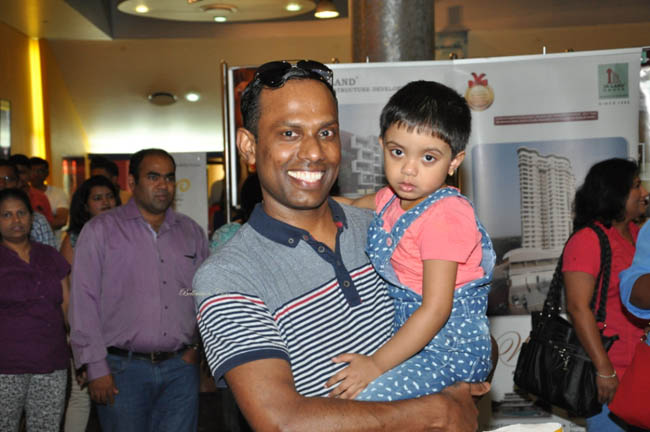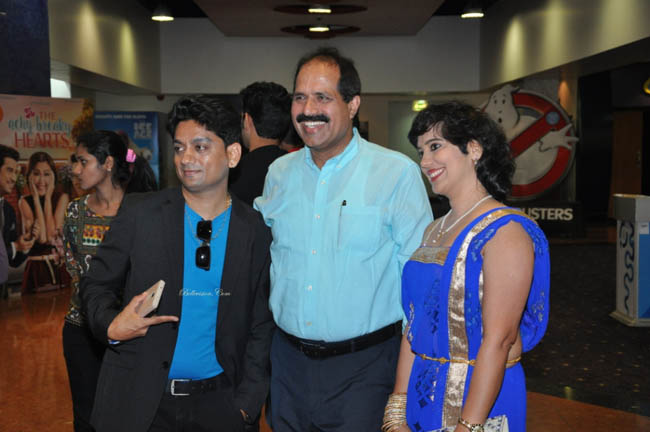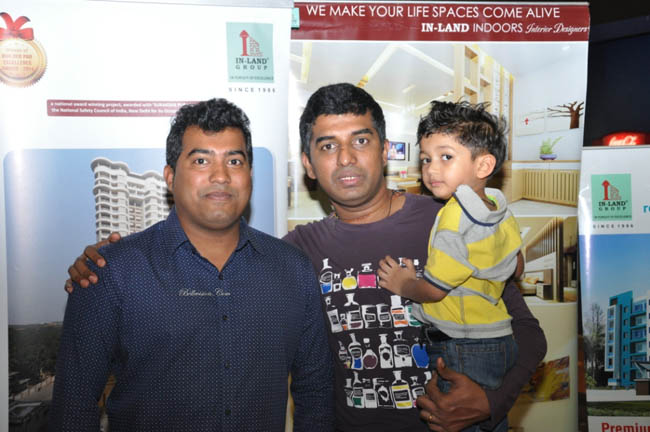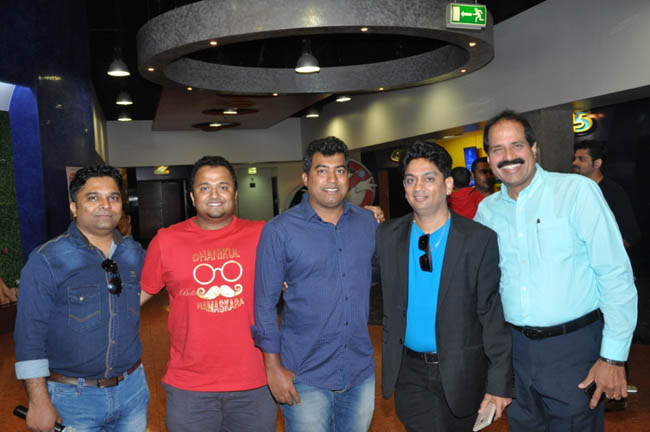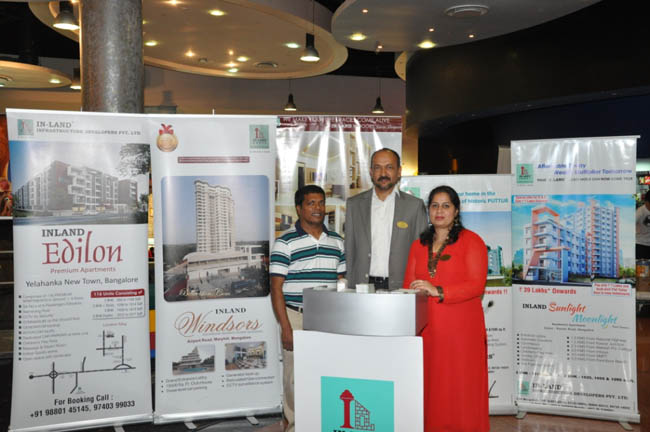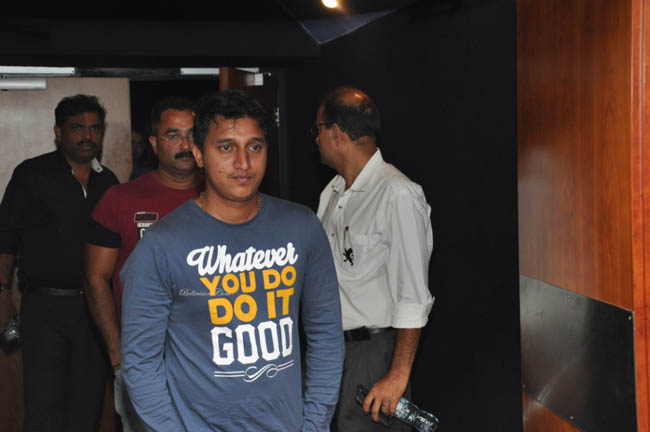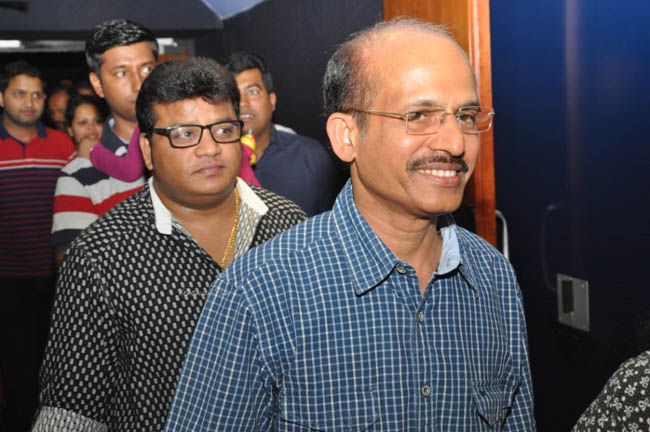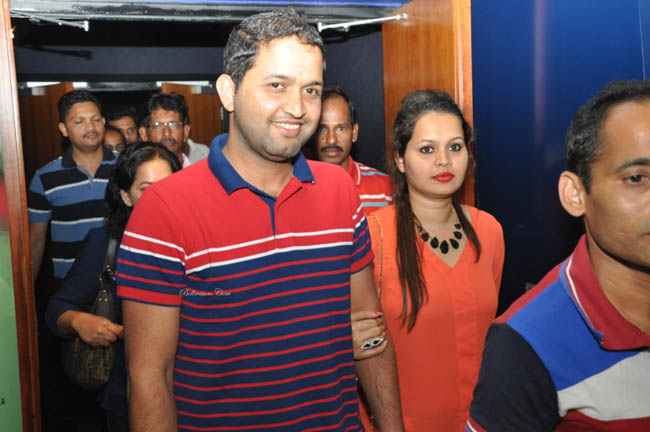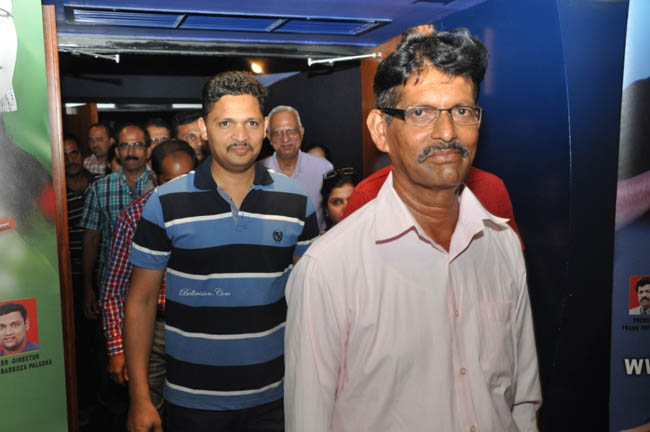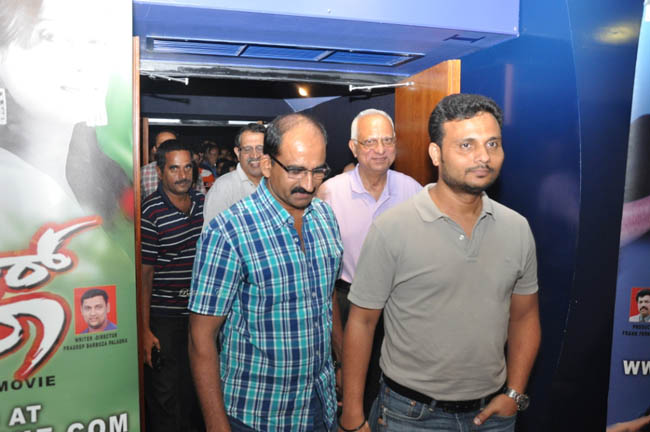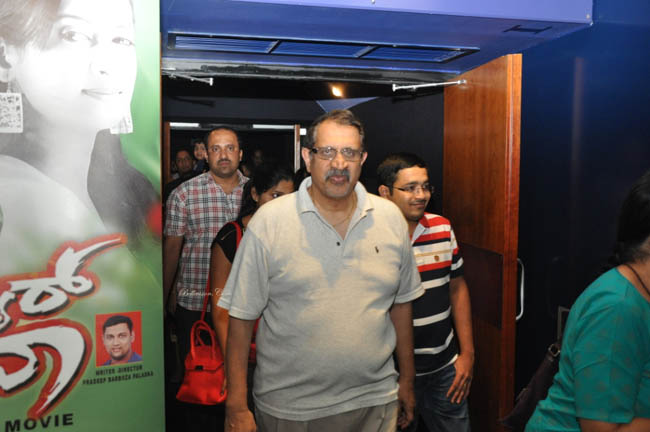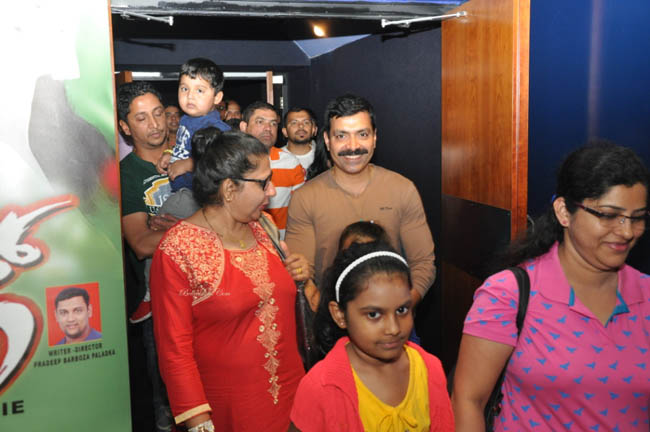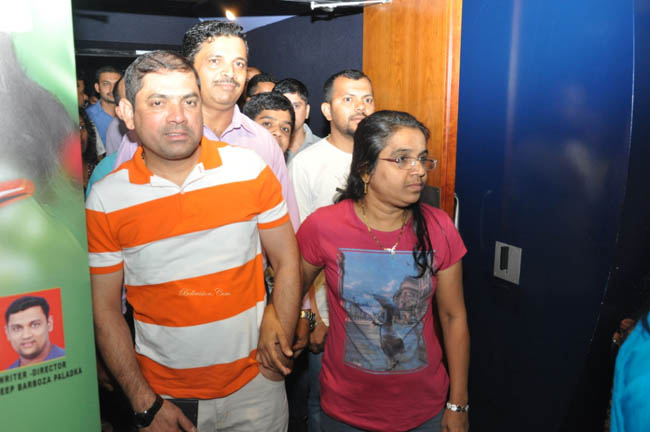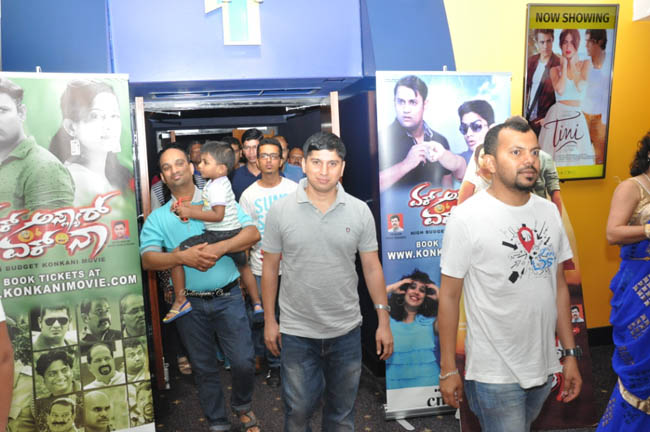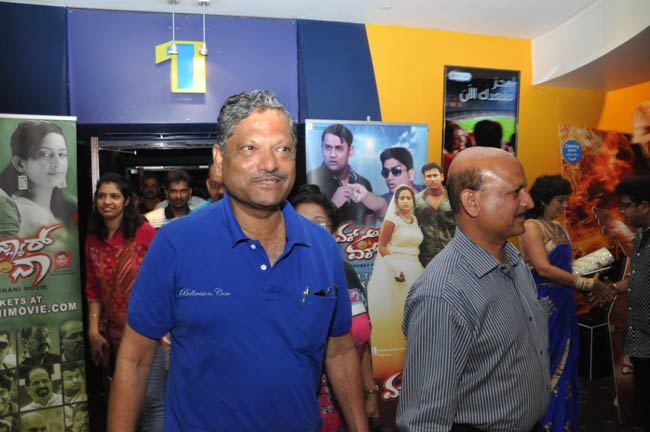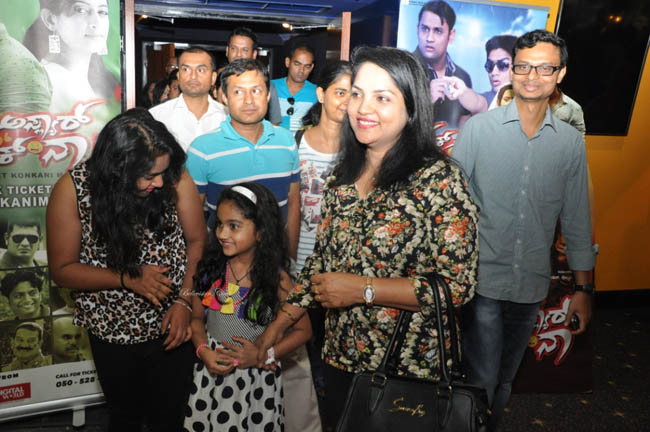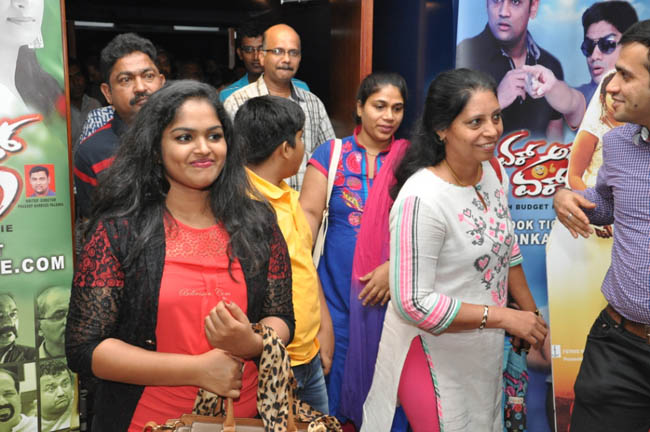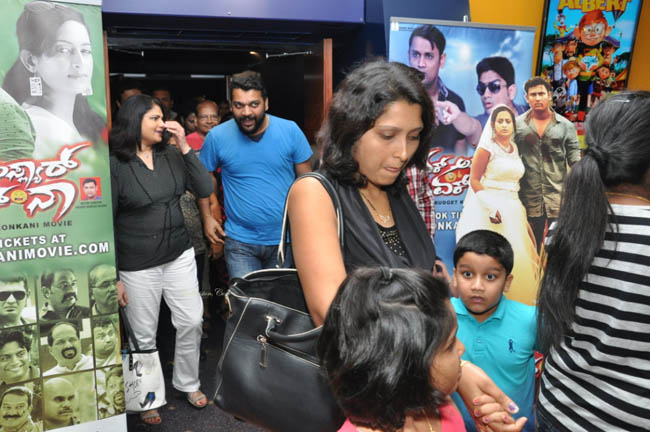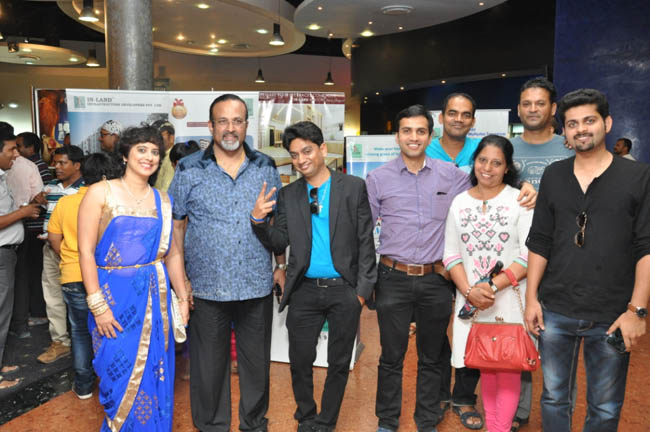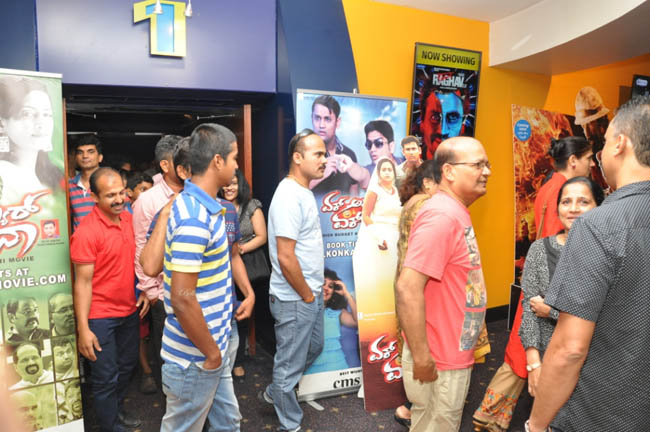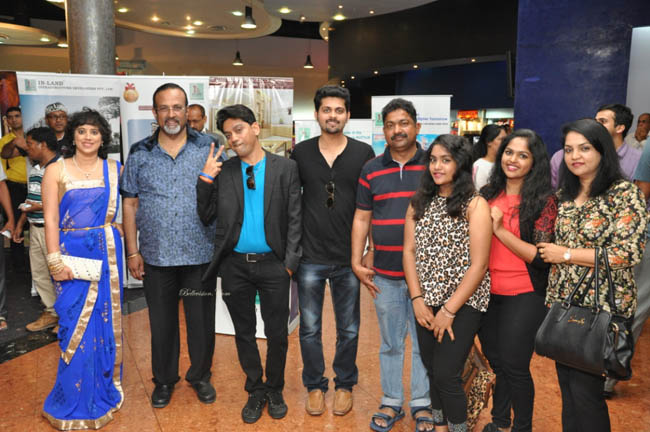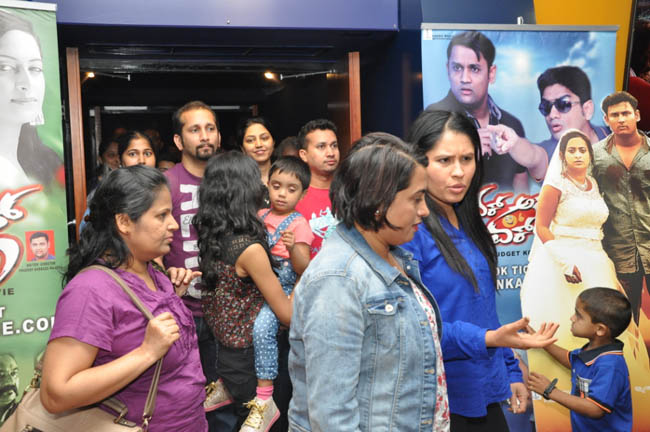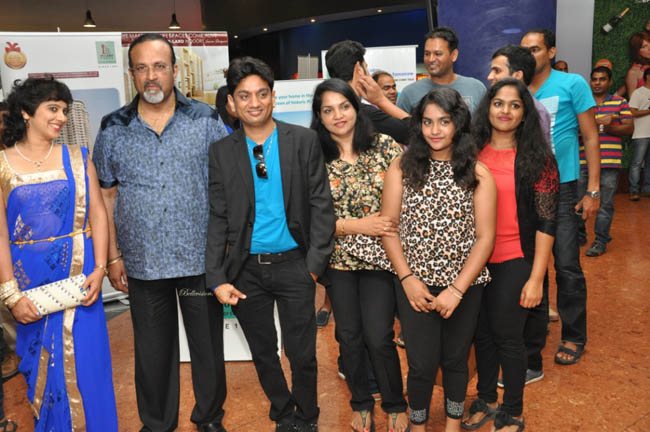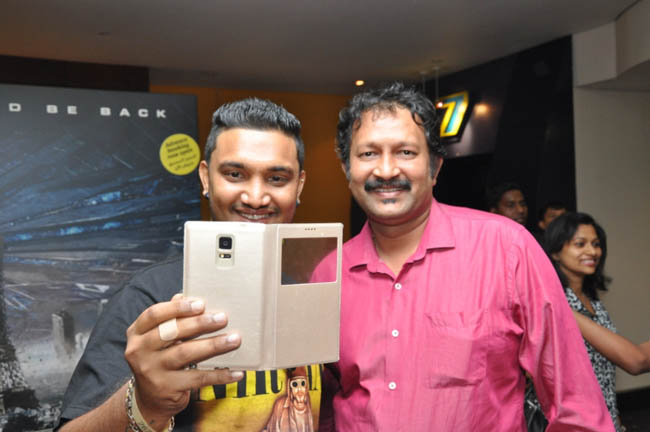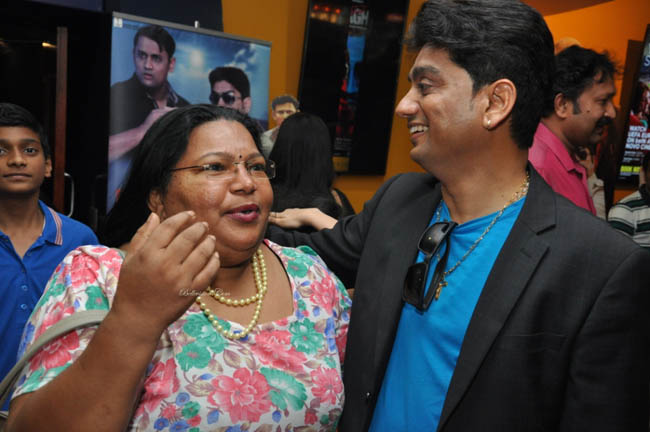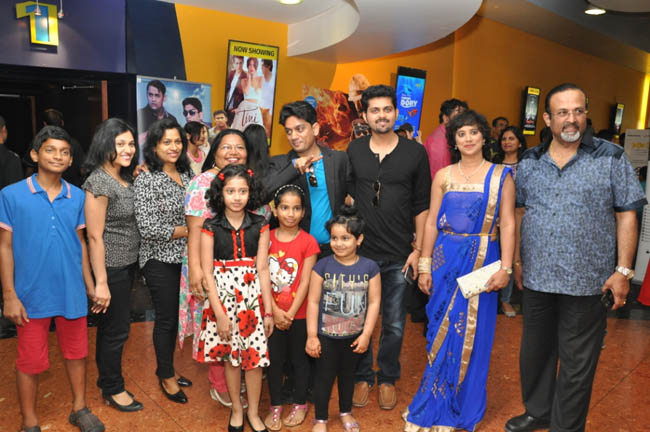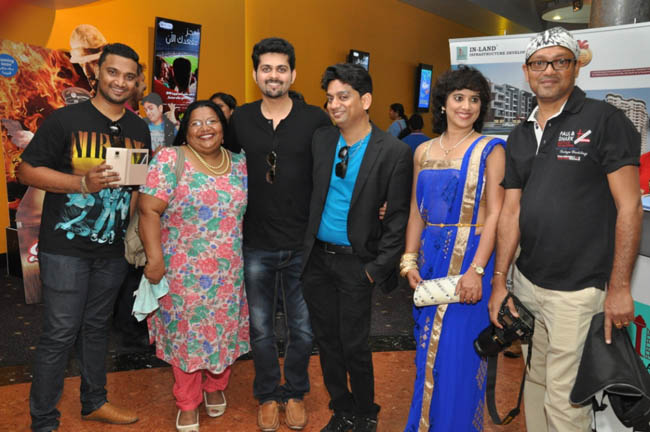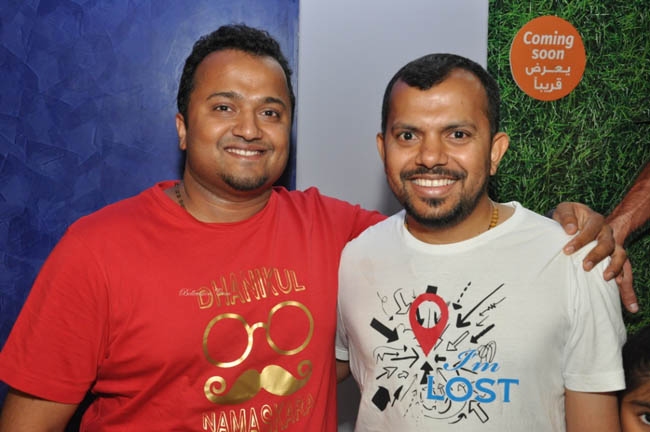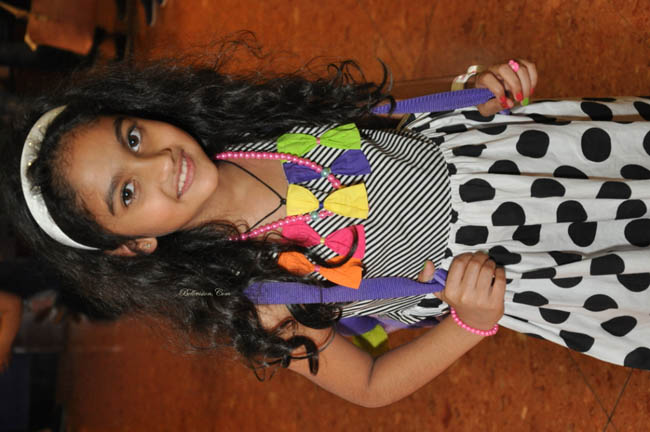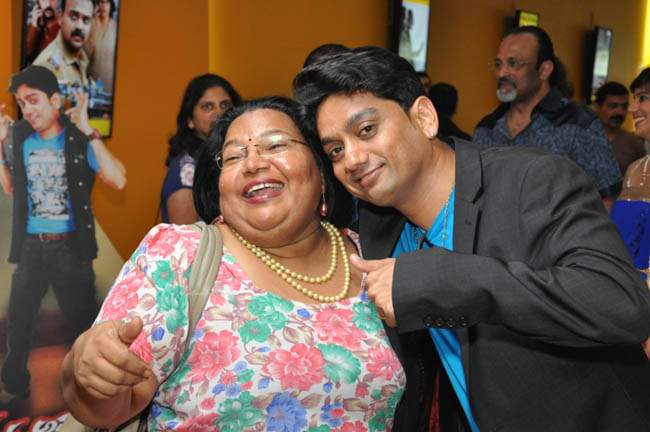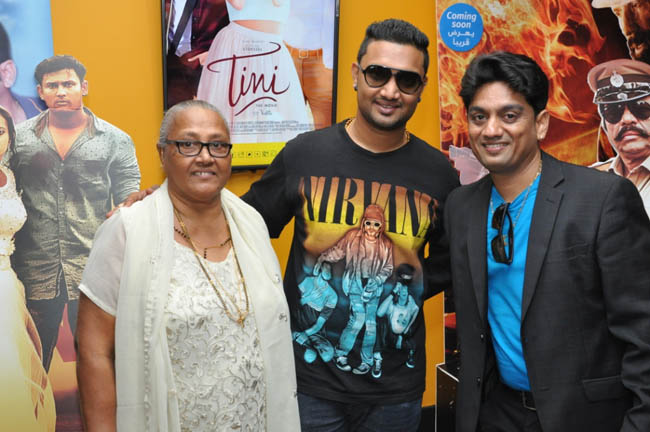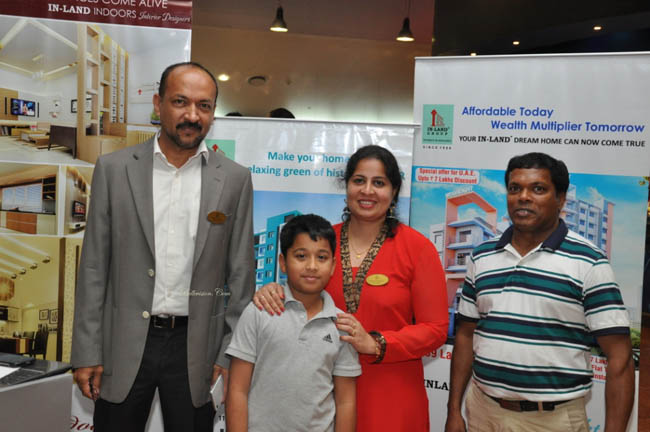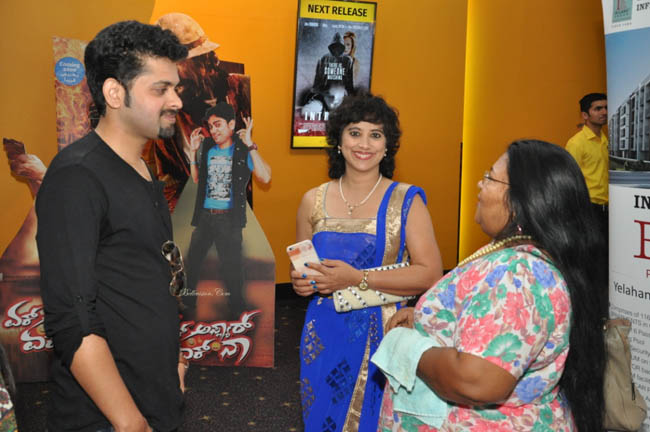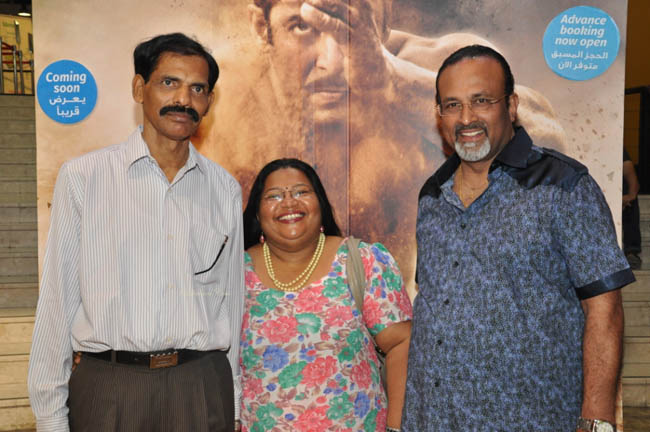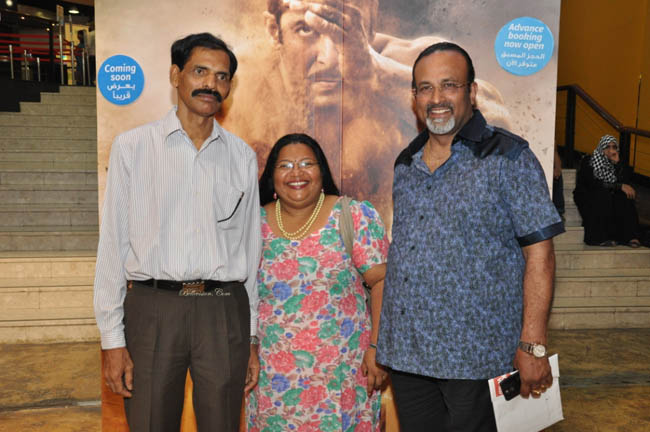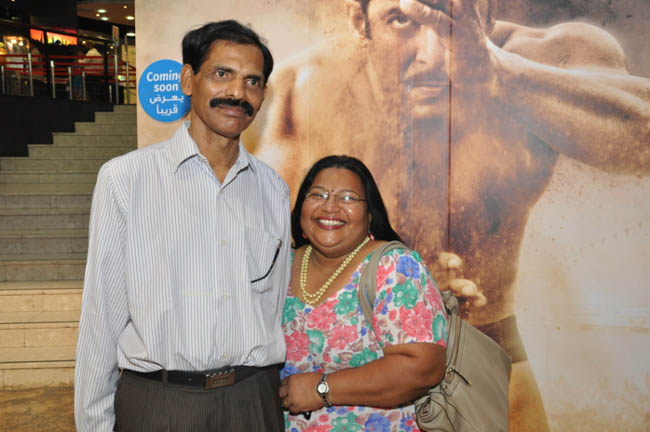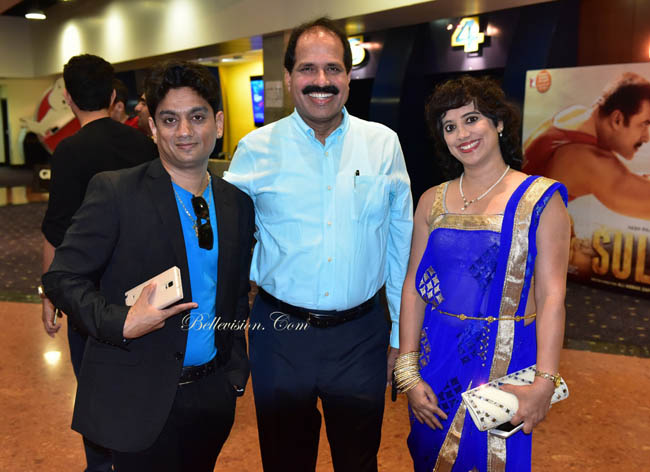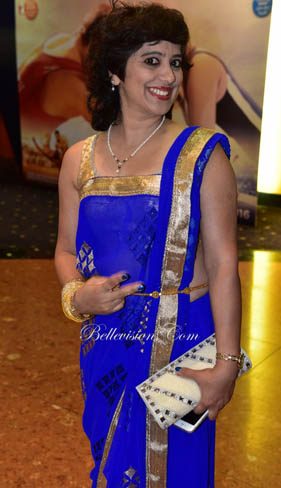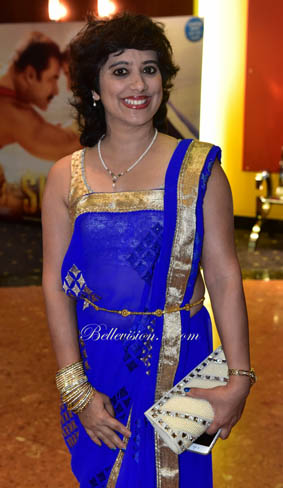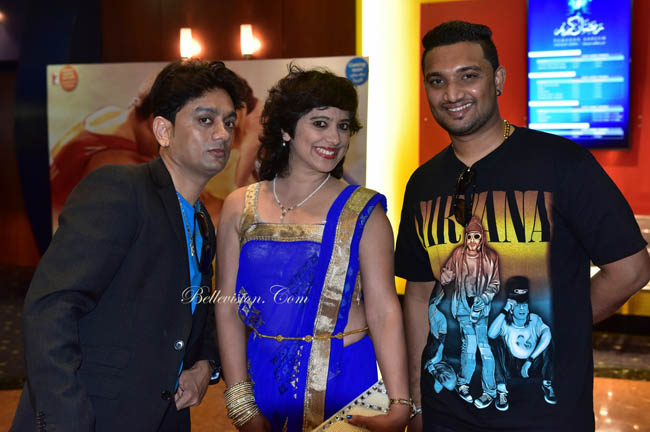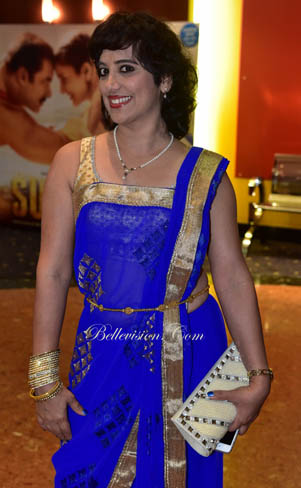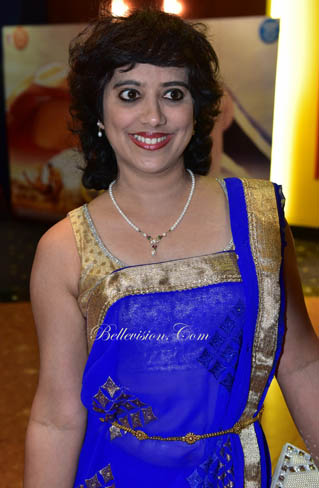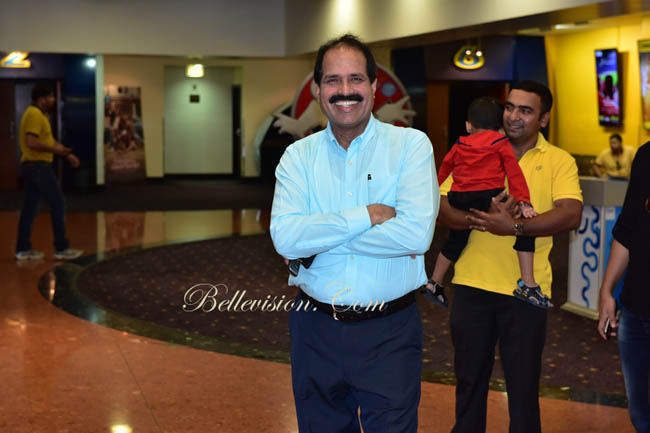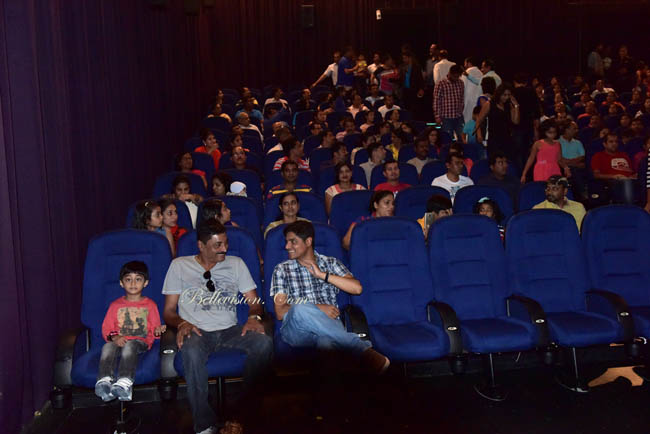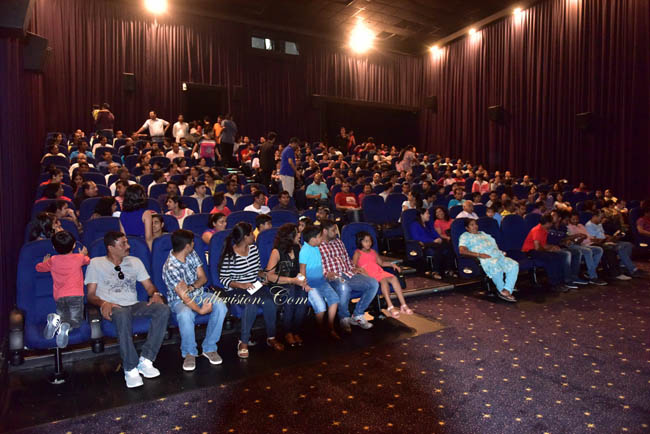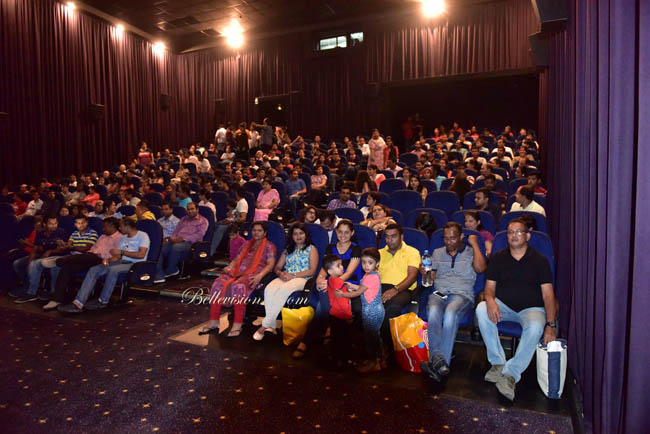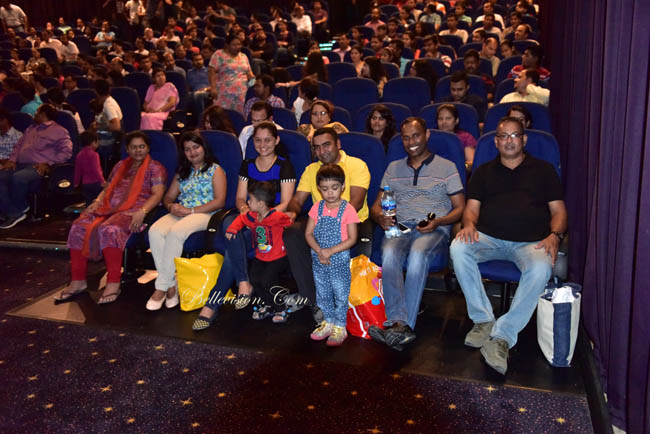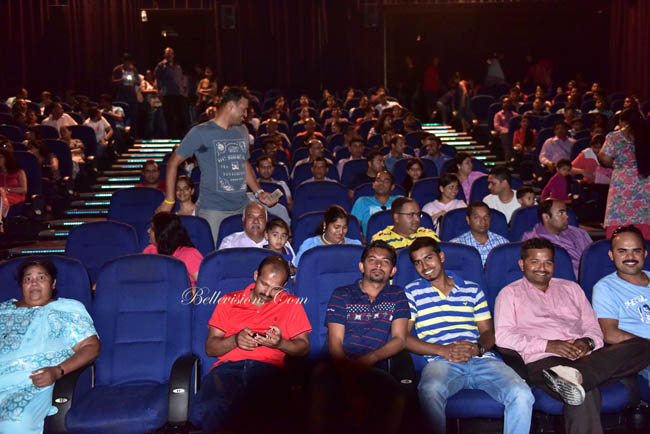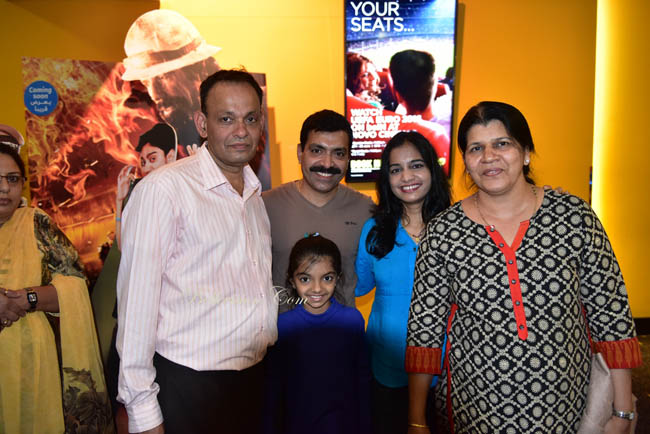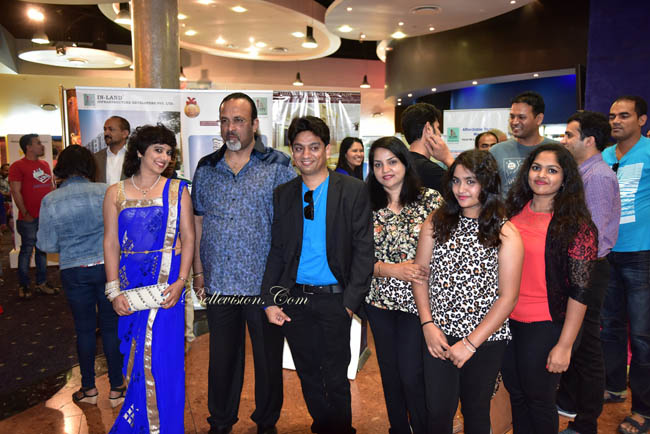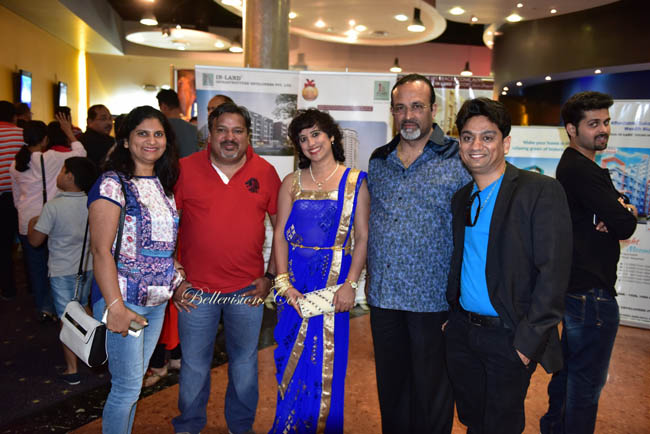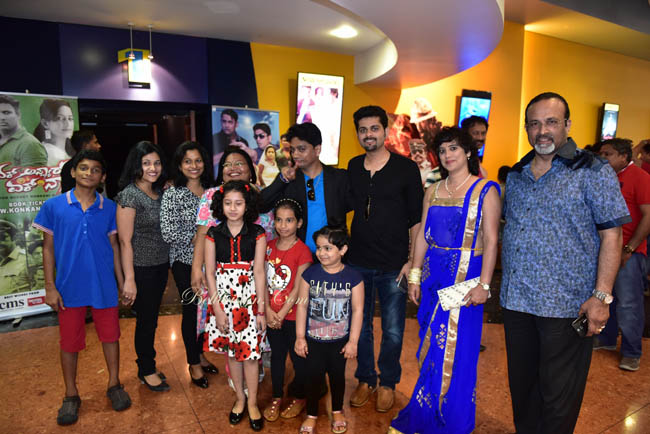 All the audience were happy and conveyed their views through the video recording while some of them admitted watching this for the third time and still want to come and watch again. 'Ek Aslyar Ek Na' created record in Konkani Cinema world as being the first ever Konkani Movie to have success shows outside India wherever it is released and the best part is that the tickets were sold out much well in advance. More shows are on its way and will soon be announced in the media as per Producer Frank Fernandes who have presented a good movie to be remembered to the people of Tulu Nadu.
Shodhan Prasad and Deepak Paladka are taking care of all marketing activities of the movie worldwide supported by Ranjith Bajpe.
Please click on the link below for more information:

Ek Aslyar Ek Na Movie trailer
Dubai Premier Release
Kuwait Special Screening