Dubai: Bunts Dubai wins Throwball Championship While Youngsters Nakre lift Volleyball Trophy
By Alphonse Mendonsa

Pics by Loyan Rodrigues

Bellevision Media Network


Dubai, 30 Nov 2013: As expected Bunts Dubai won both gents & ladies BV Throwball Championship beating Konkans Dubai in a closely contested Matches while Youngsters Nakre showed their supremacy on Ace Spikers and lift the prestigious Volley Ball Trophy held at Wanderers Club Sharjah on 29th November 2013.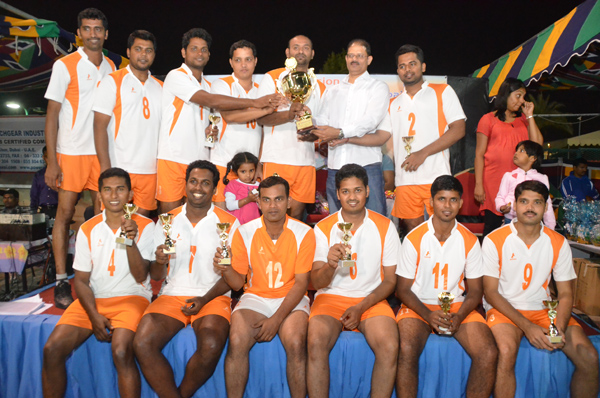 Youngsters Nakre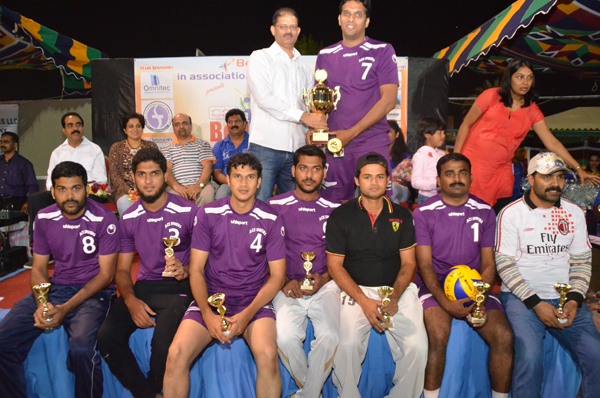 Ace Spikers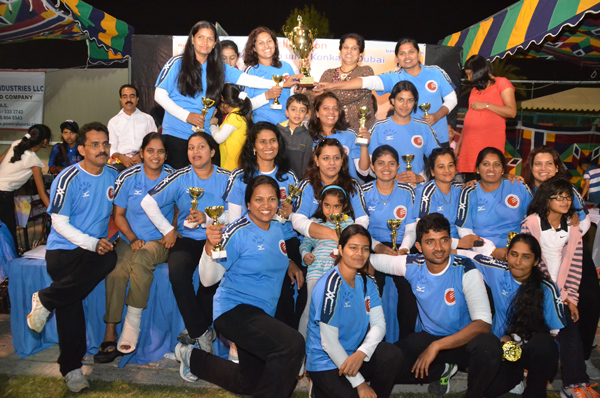 Bunts Dubai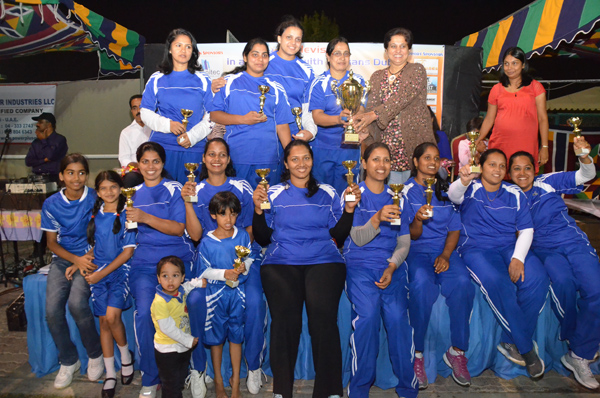 Konkans Dubai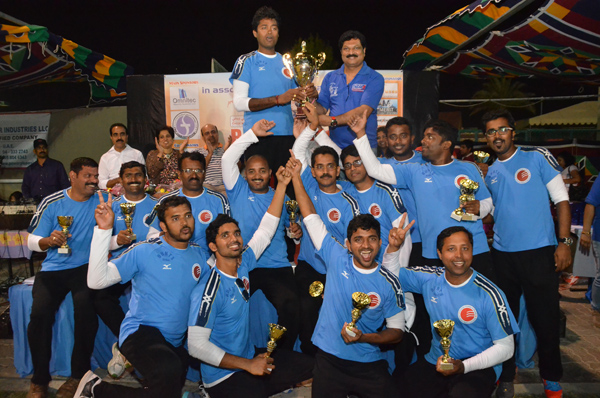 Bunts Dubai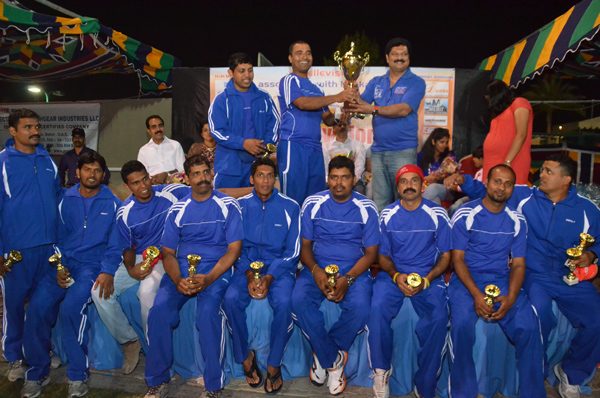 Konkans Dubai
The teams participated were:
Ladies Throwball Teams: Abu Dhabi Karnataka Sangha, K C O - Abu Dhabi, Bunts Dubai, Mogaveers UAE, Konkans Dubai, SMMKC Sharjah, Mangalore Konkans, Dubai, United Friends, Chilly Willy andKanarites Dubai.
Throwball Gents Teams:
SMMKC Sharjah, K C O - Abu Dhabi, Abu Dhabi Karnataka Sangha Bunts Dubai , Mogaveers UAE, Konkans Dubai, Mangalore Konkans, United Friends andKanarites, Dubai
Volley ball Teams:
Saifa Chilly Willy, St. Lawrence KarwarA& B, Ace Spikers, Youngsters Nakre, Seamen Friends, Red Boys, BKSS Dubai, Karawal Milan, Zaman Boys and Star One Tech.
The much awaited tournament began with introduction of special guests Mr. Harsha RJ and he welcomed all the guests, sponsors and teams. RJ Harsha then took over from Godwin and invited all the distinguished guests on the dais namely: Mr. SatishVenkatramana (MD Chilly Willy) the main sponsor of the tournament, Rev. Fr. Lawrence D'Souza, Director St. John's Medical College Bangalore, Mr. Wilfred Menezes – MD Omnitech Security Services LLC, Mr. Joseph Mathias (MD Merit Freight Systems Co. LLC), Mr. LancyMadta (MD Integrated Freight and Logistics), Ms. Renita D'Souza President Bellevision and Mr. Valerian Fernandes – Main Sports Co-coordinator of the BV Tourney.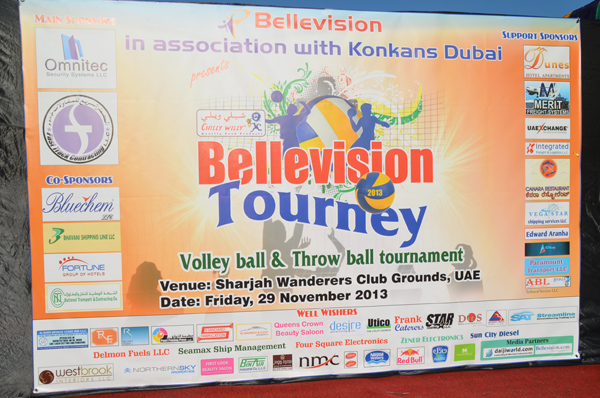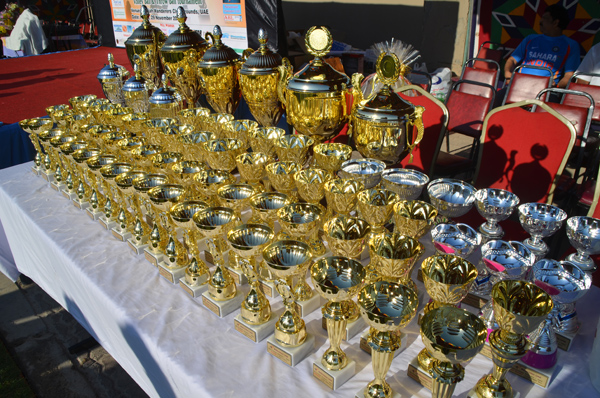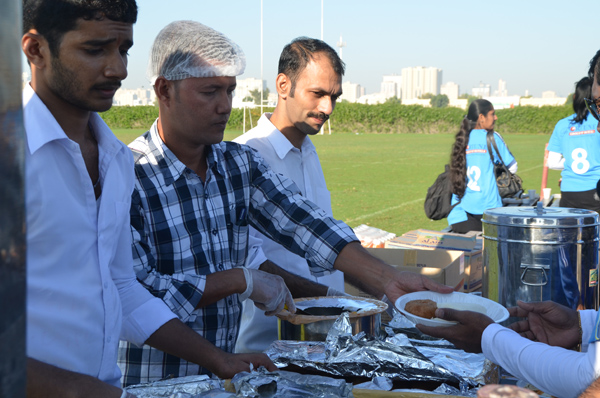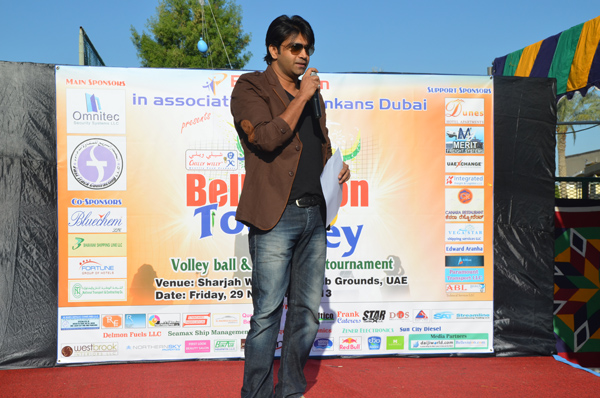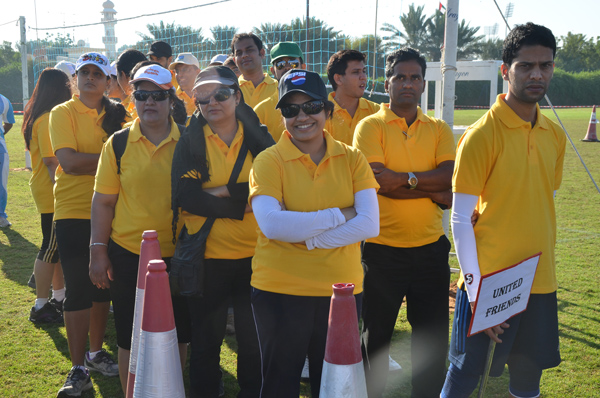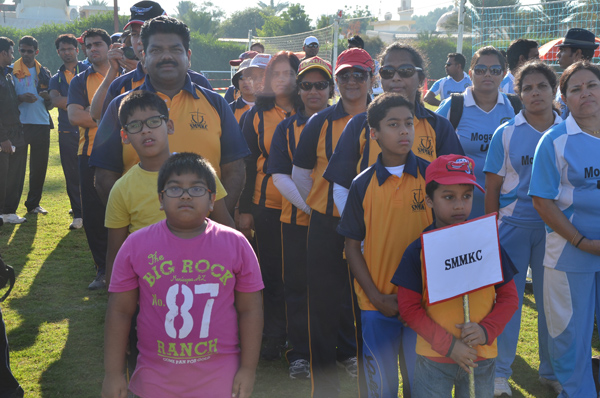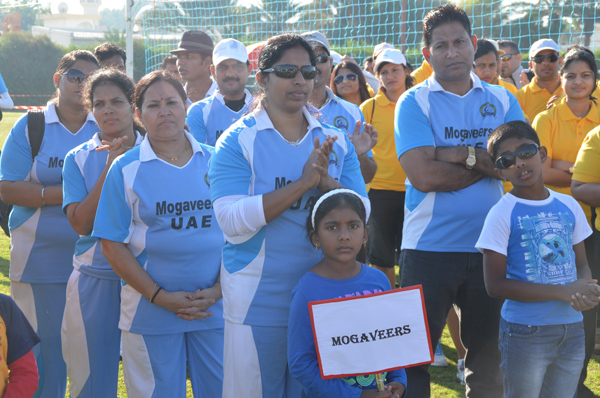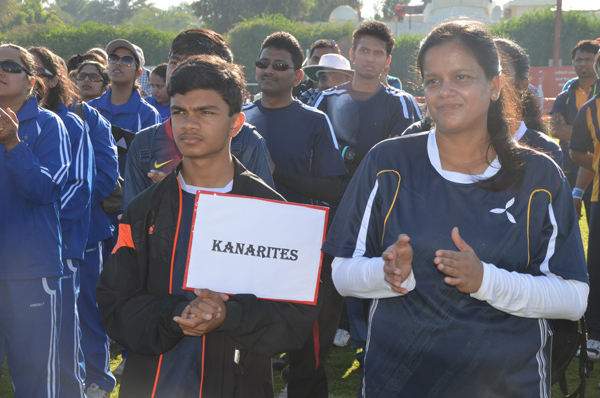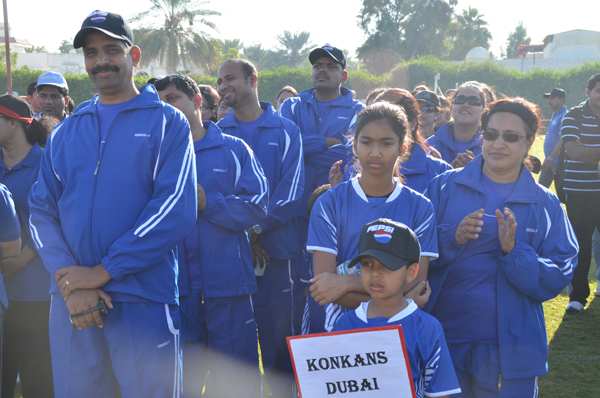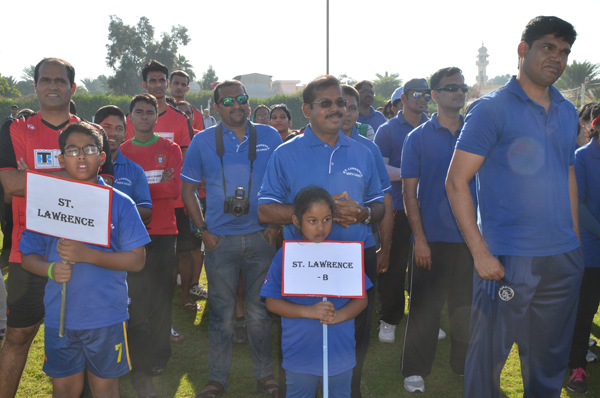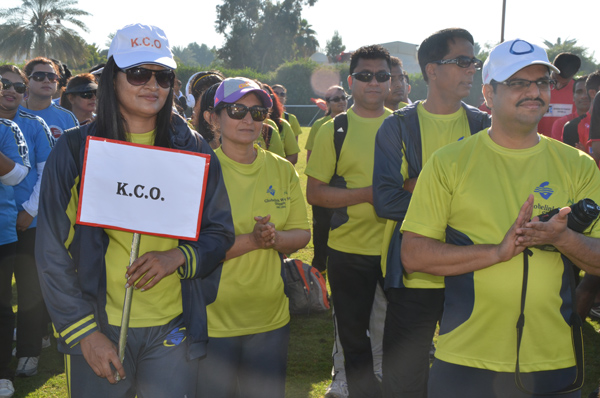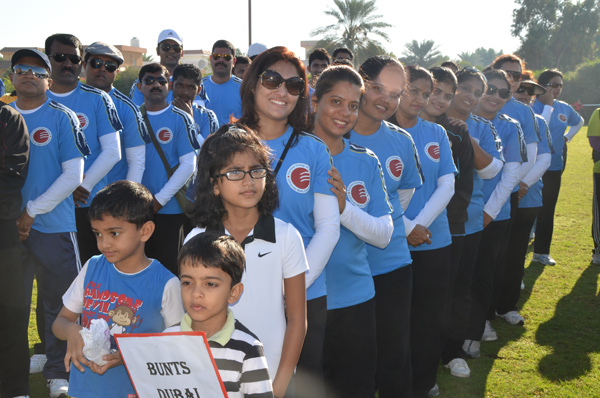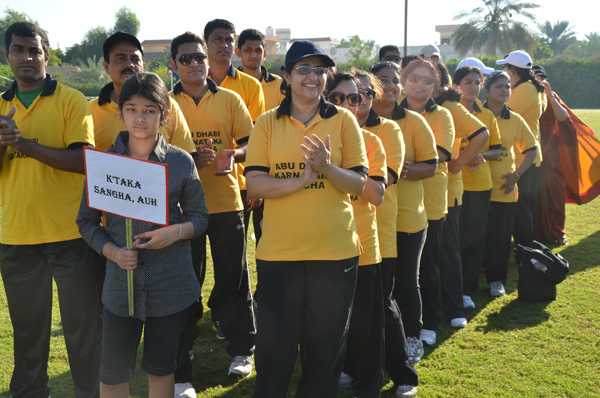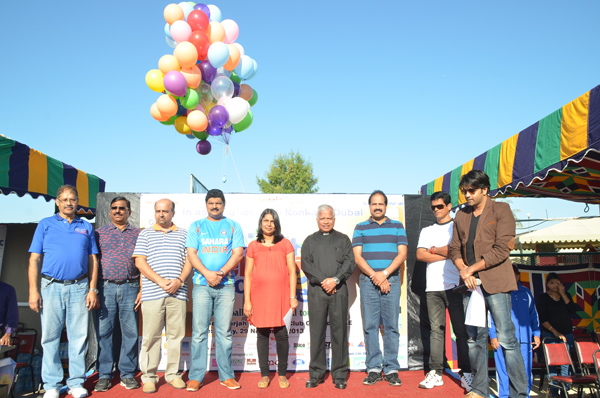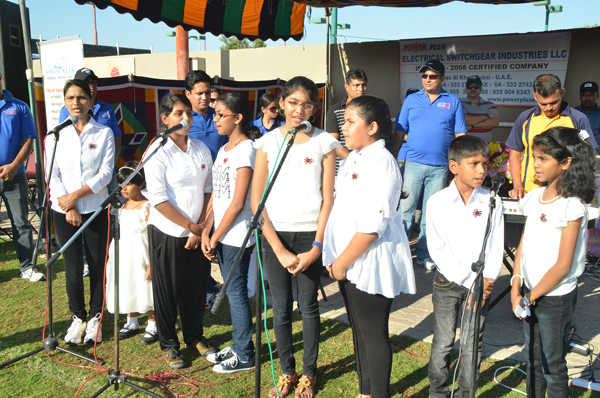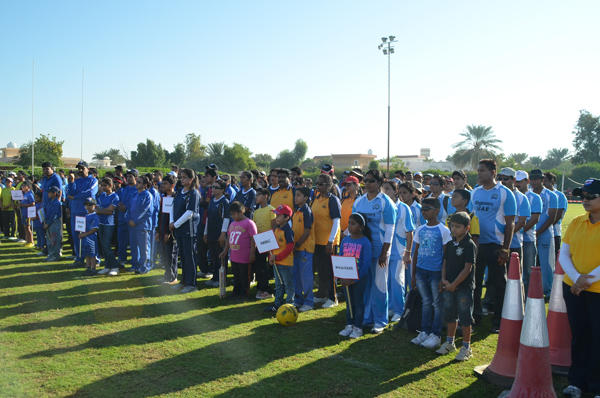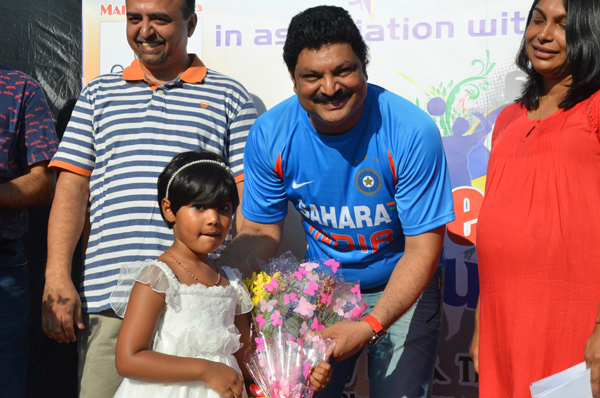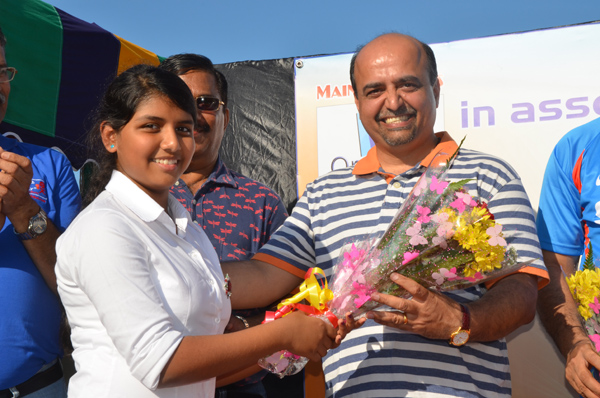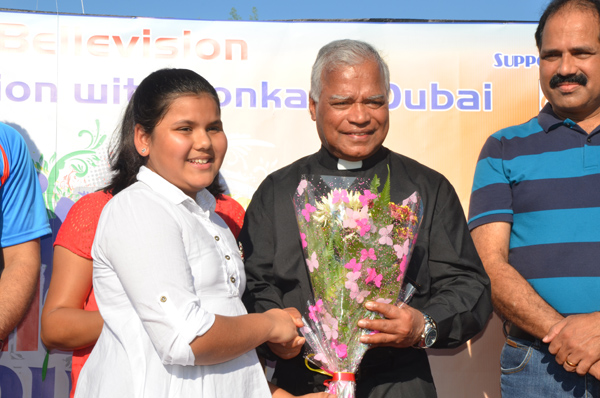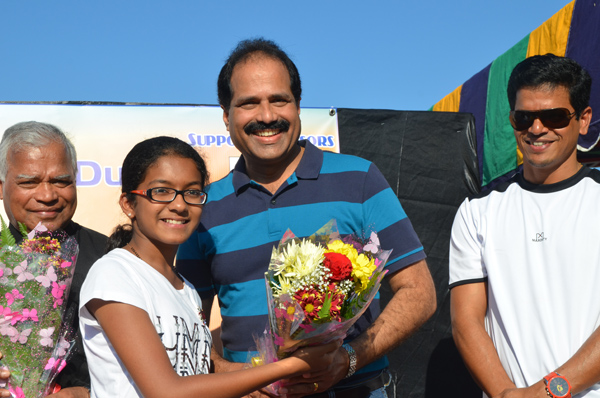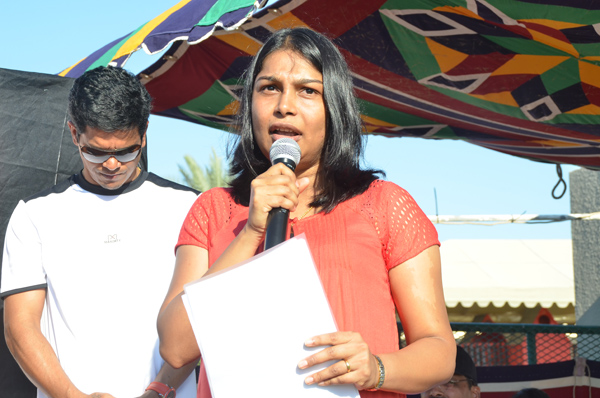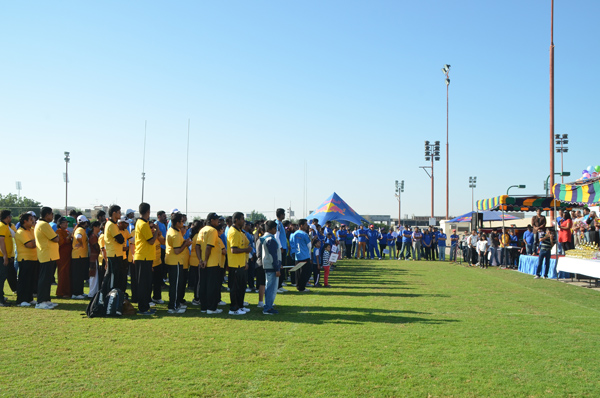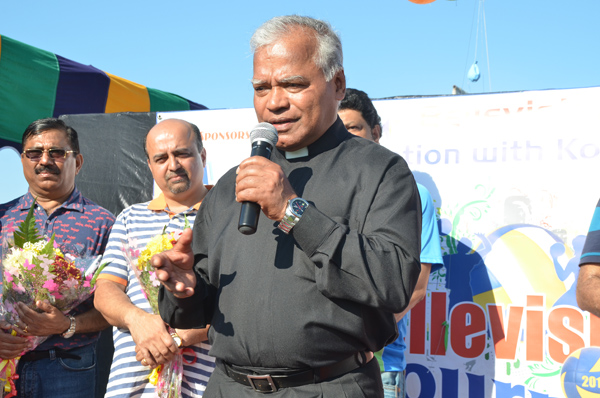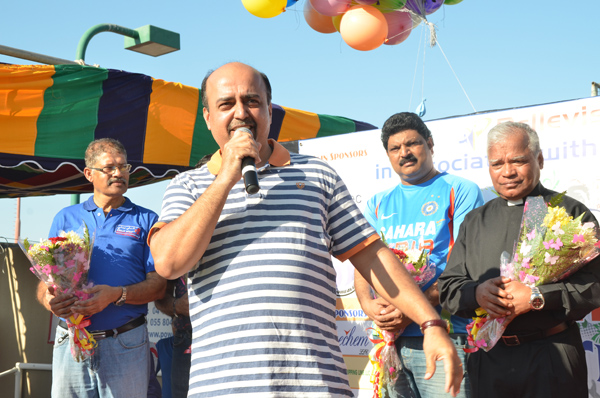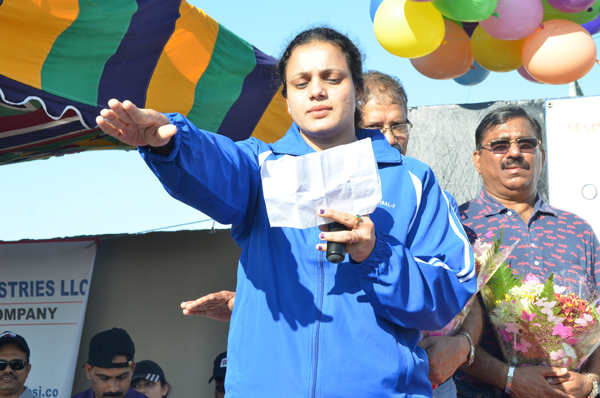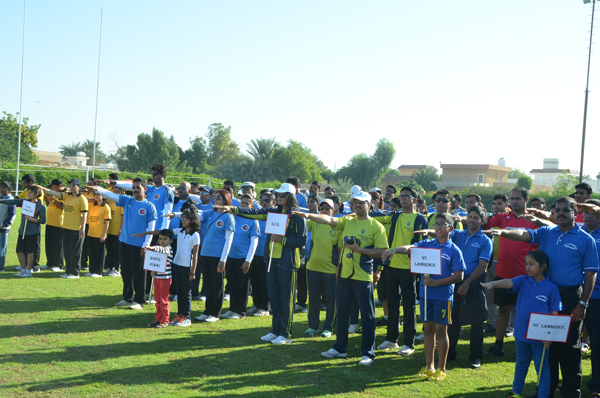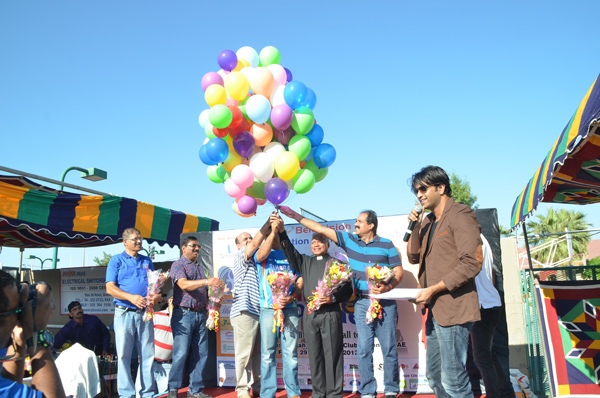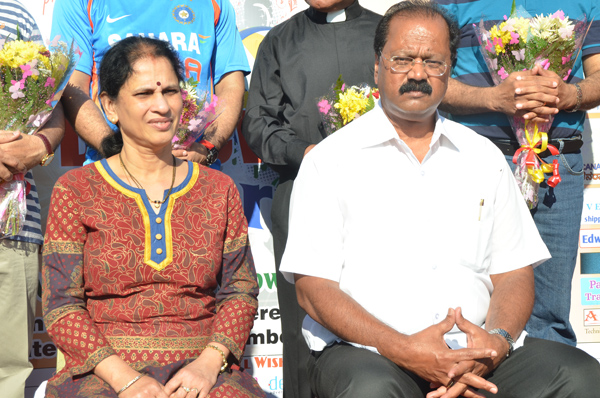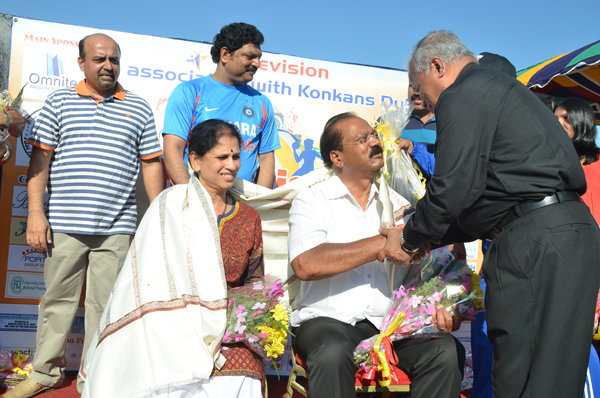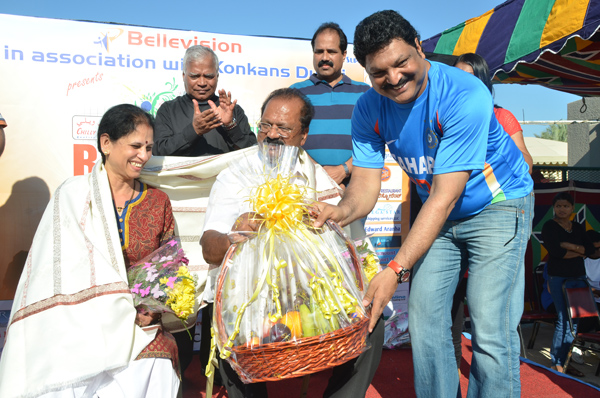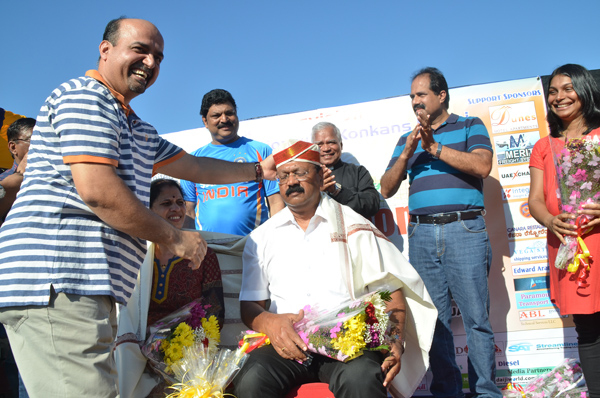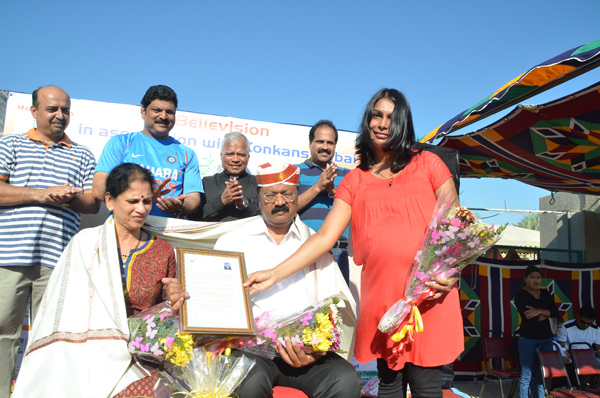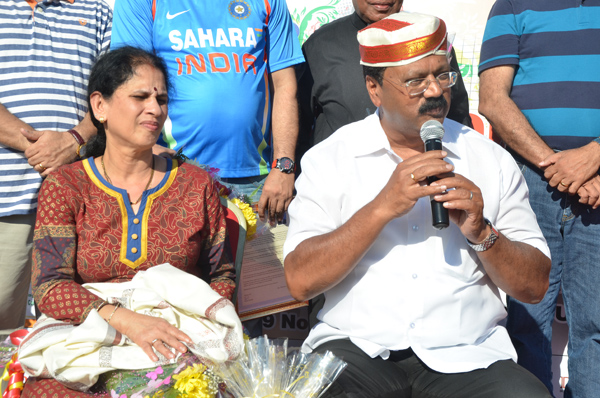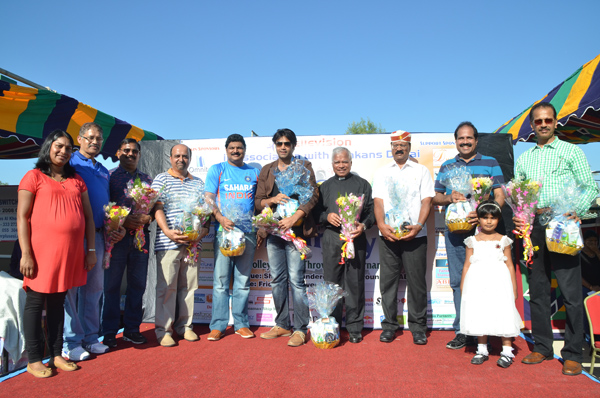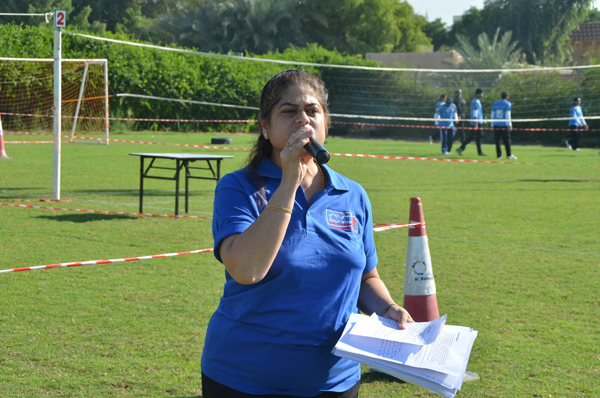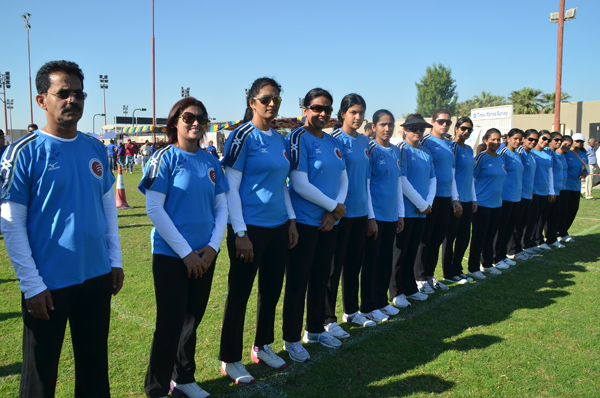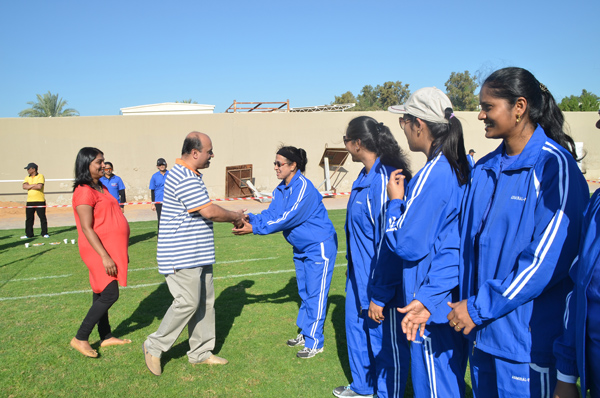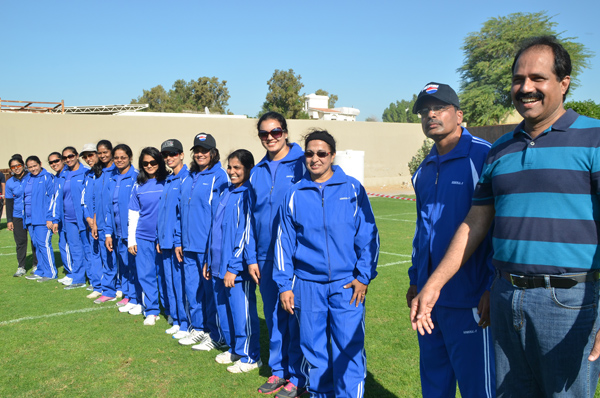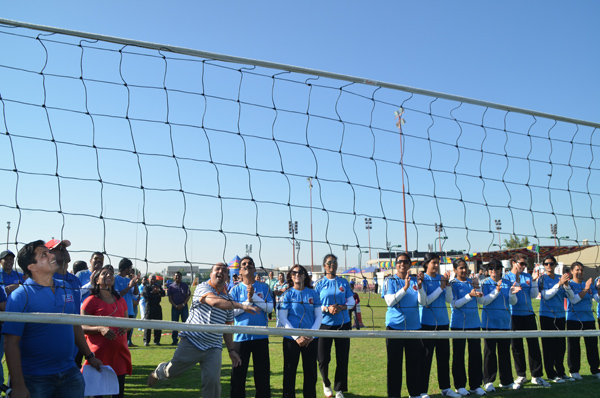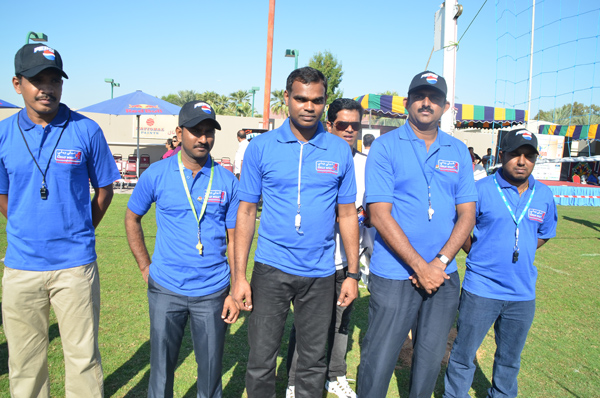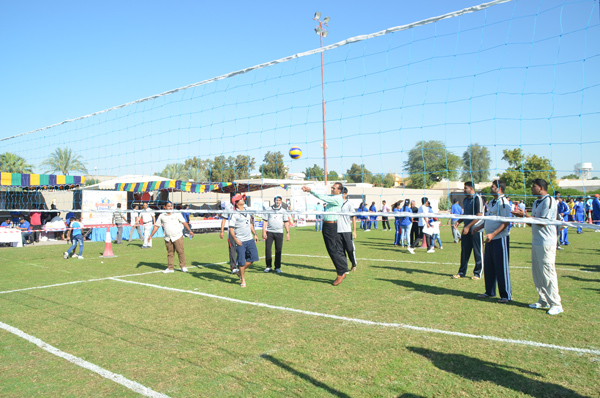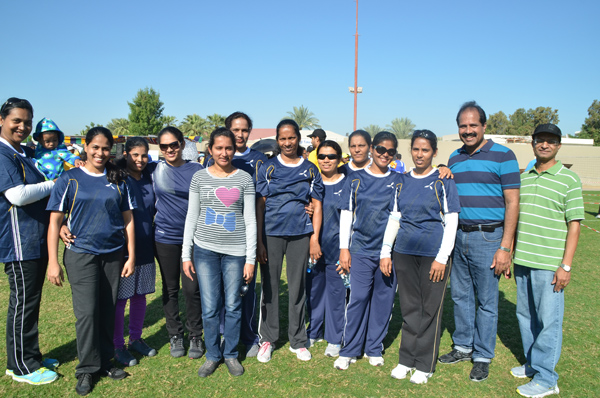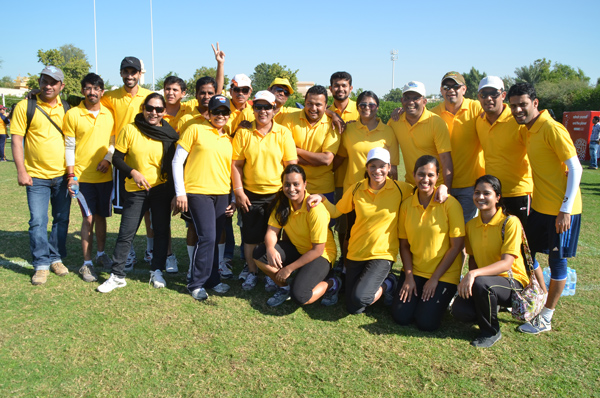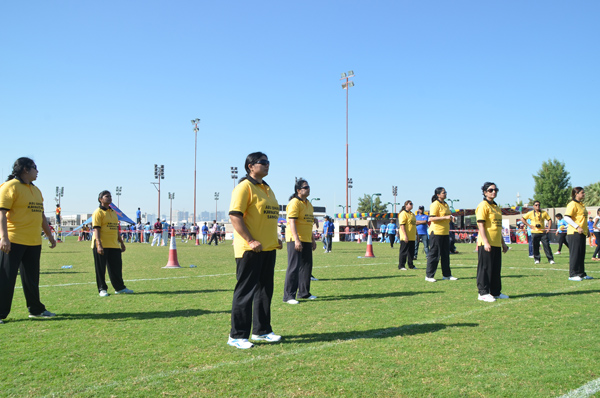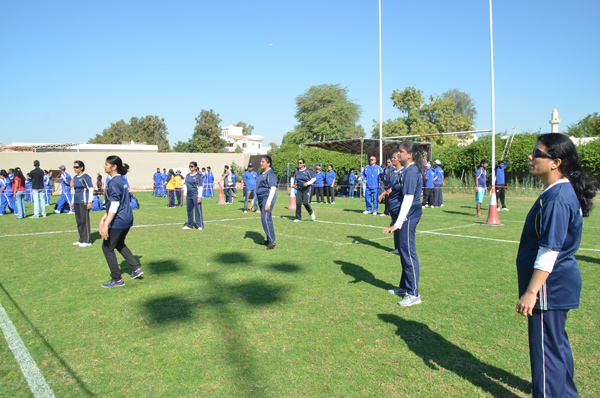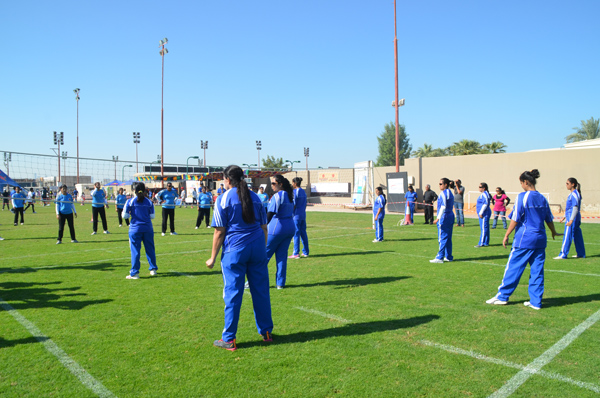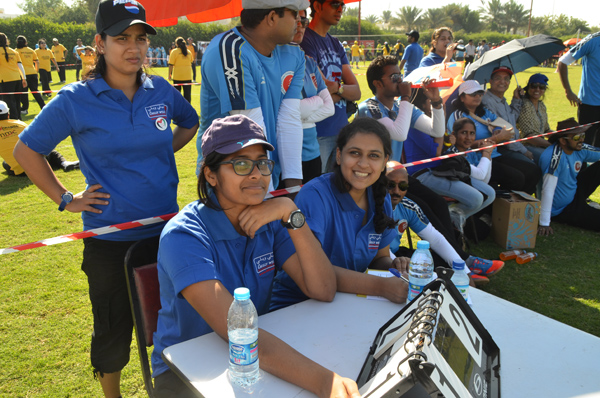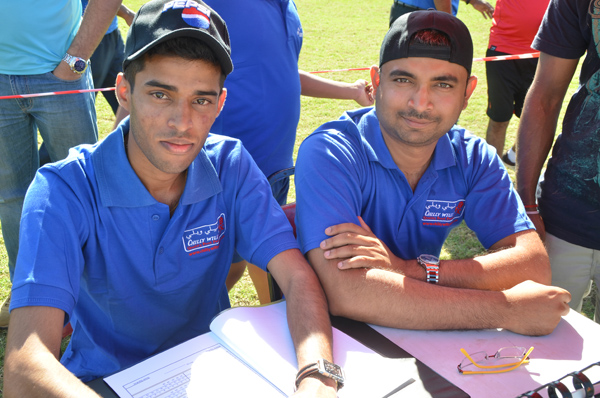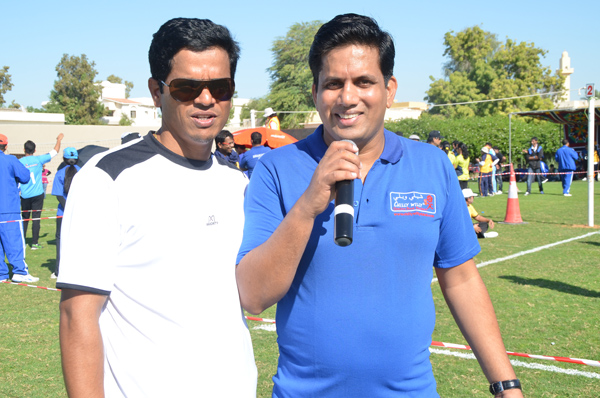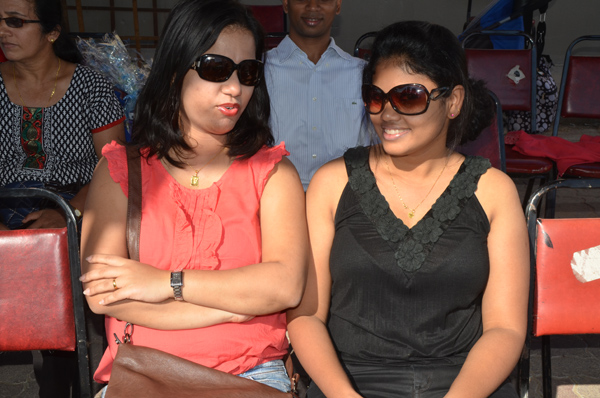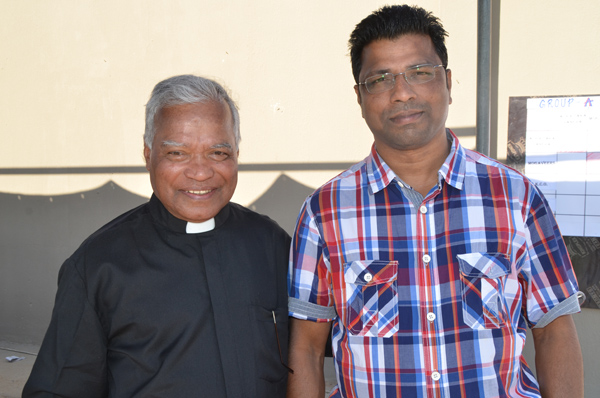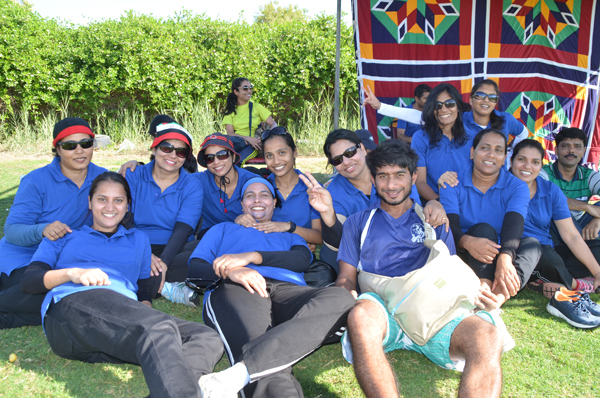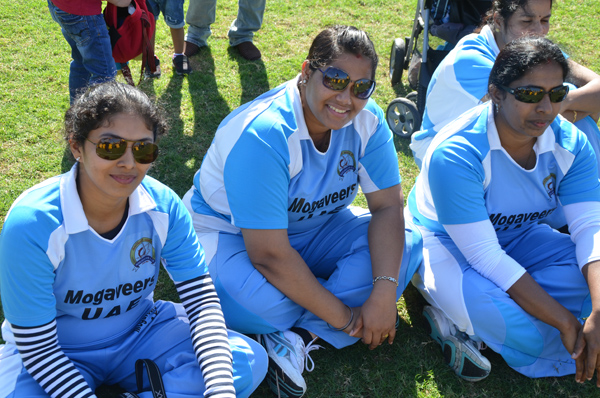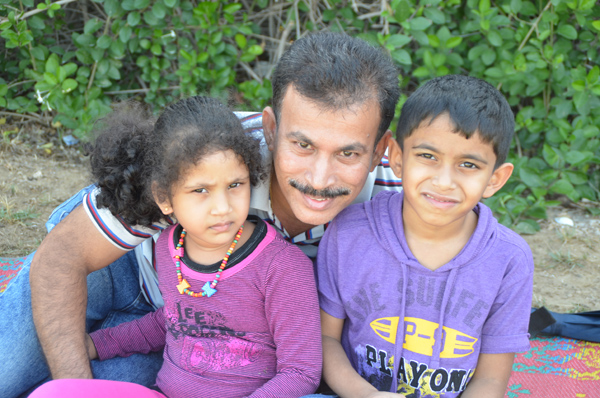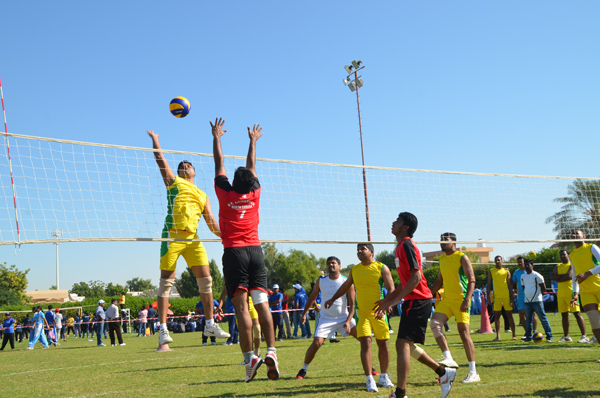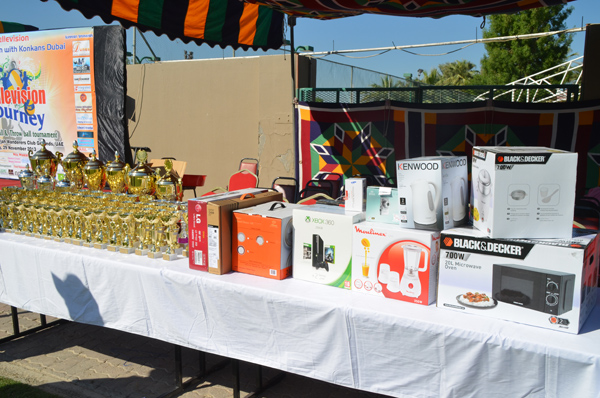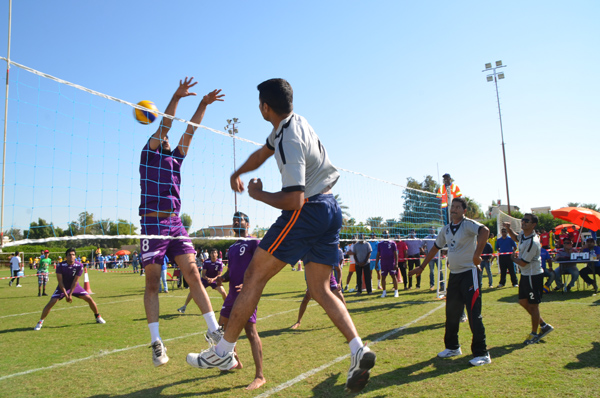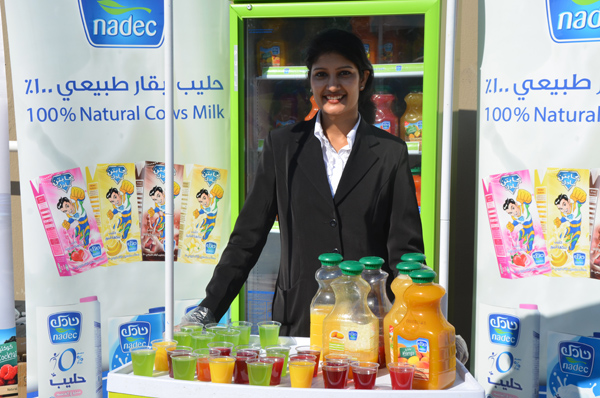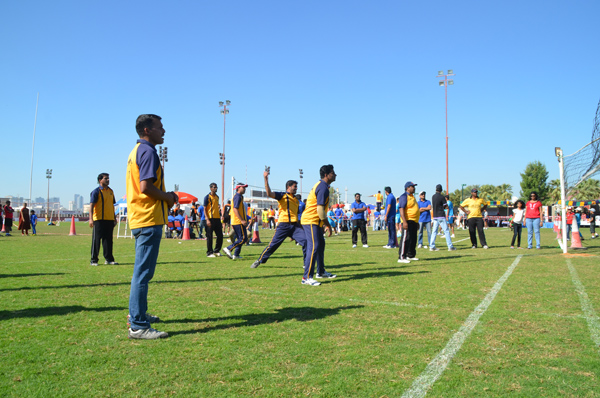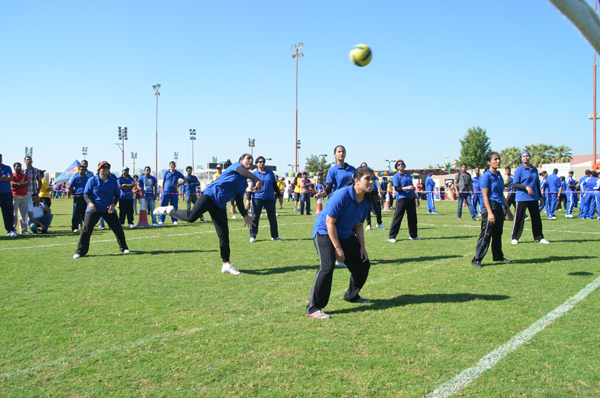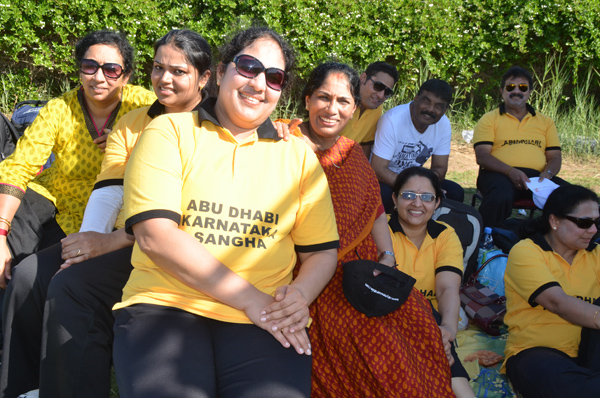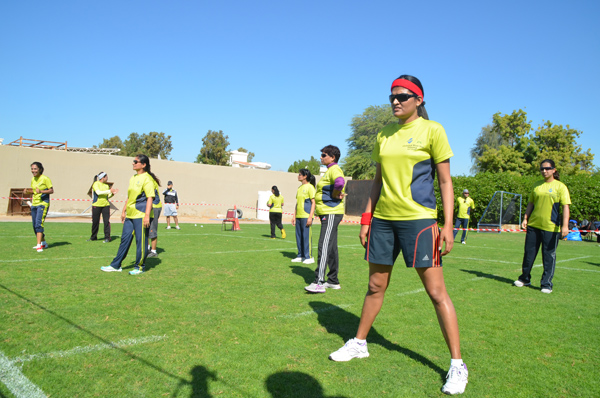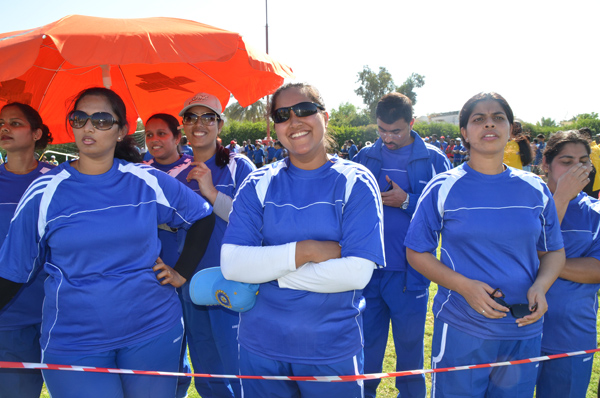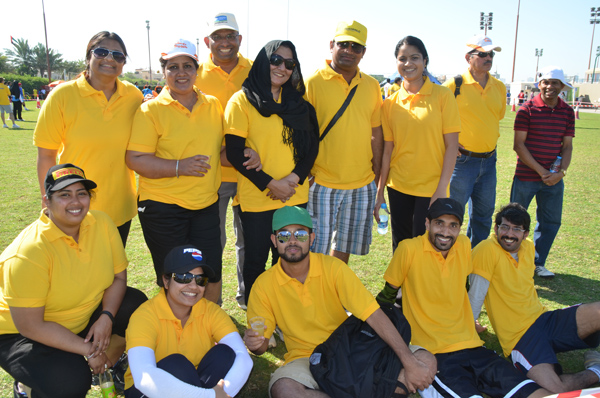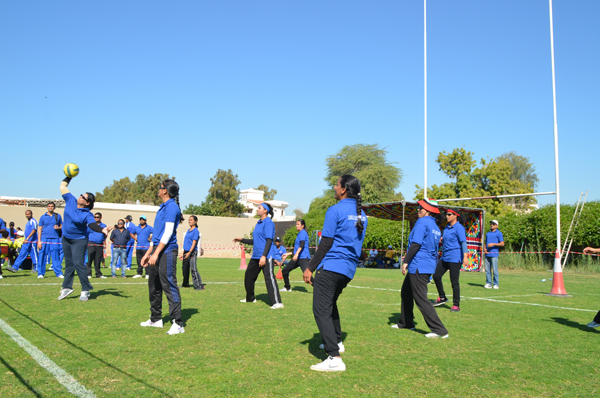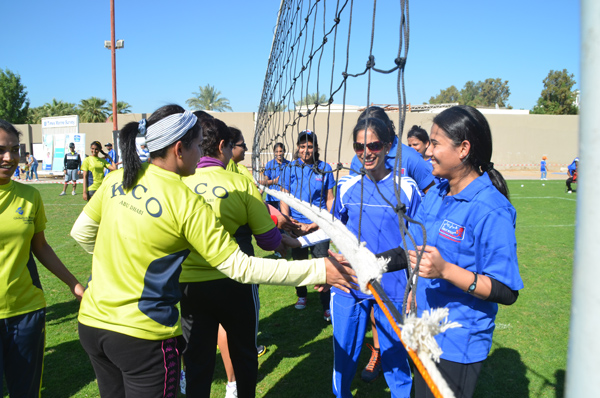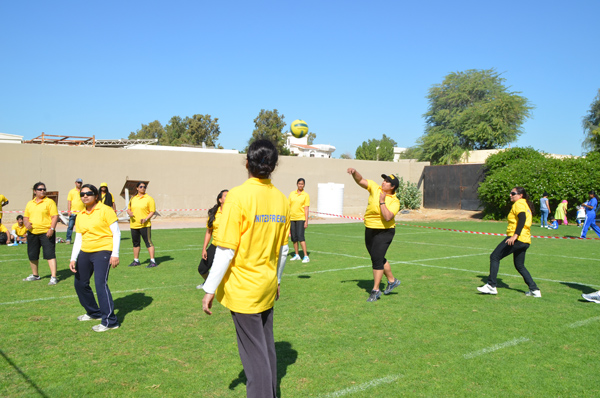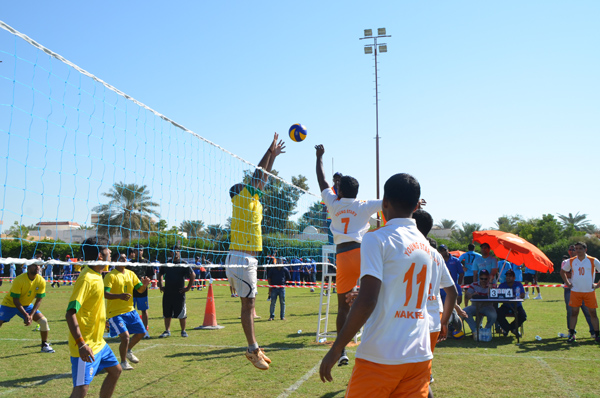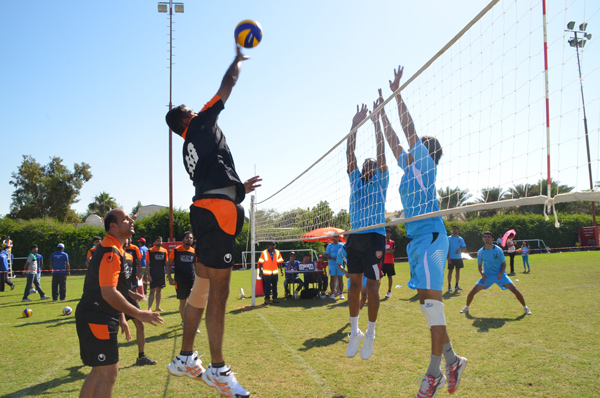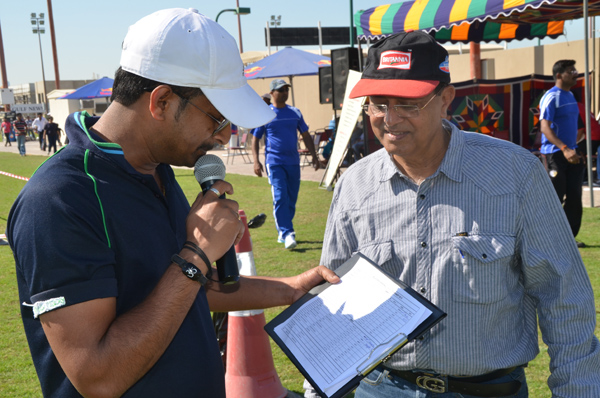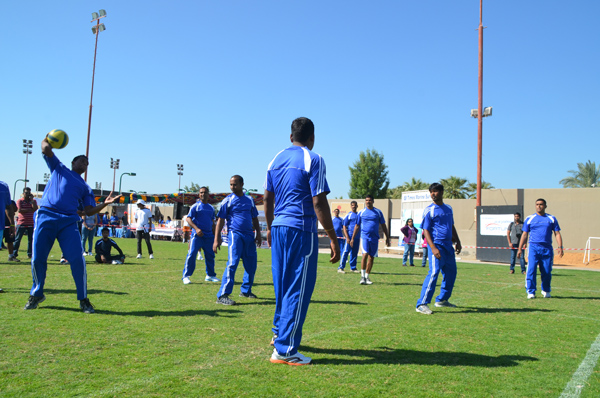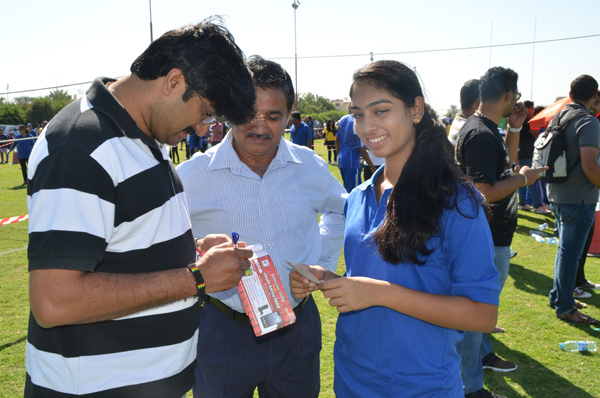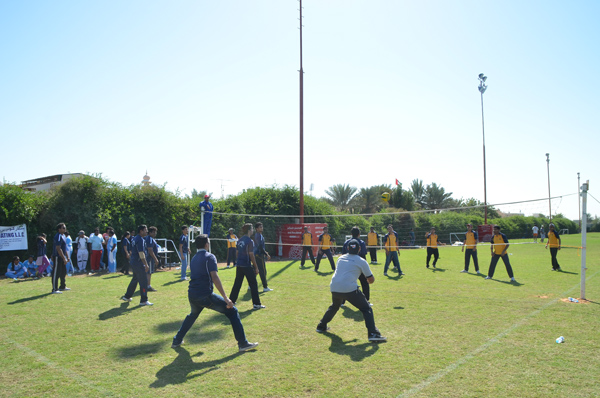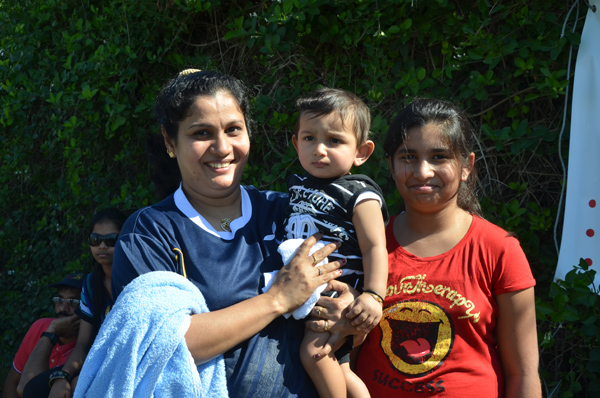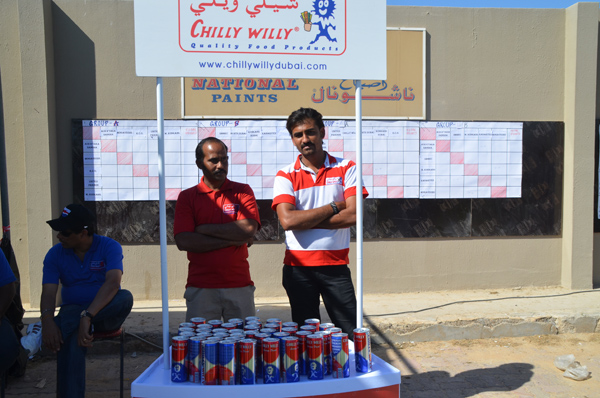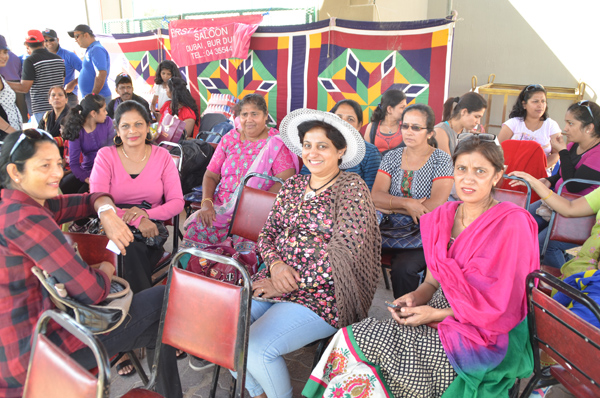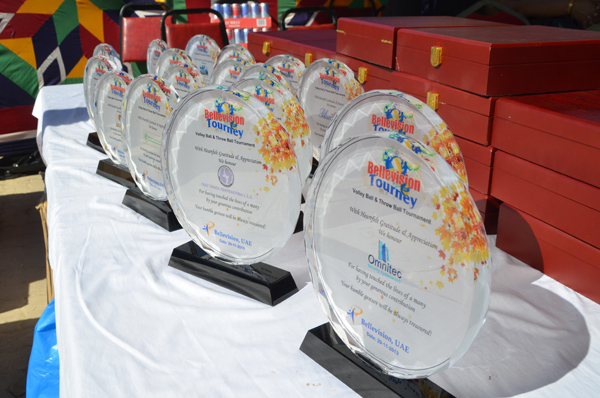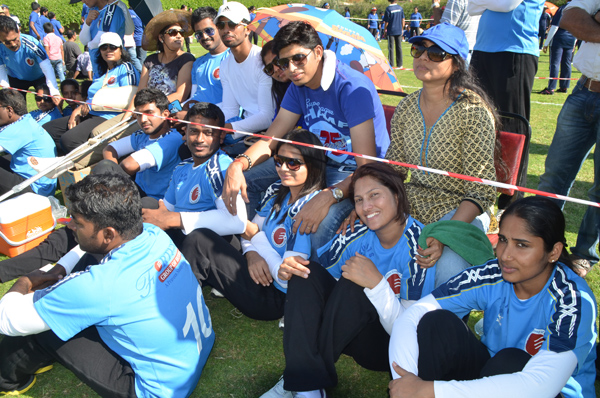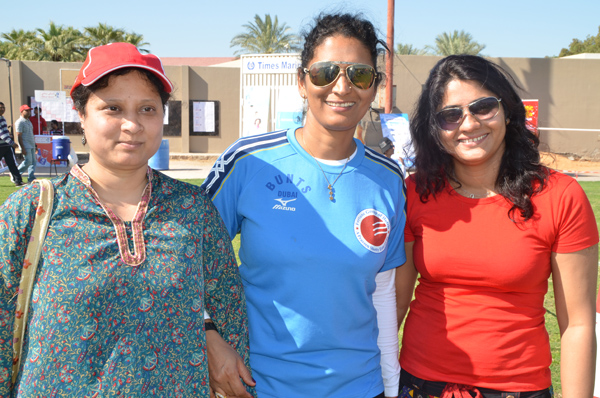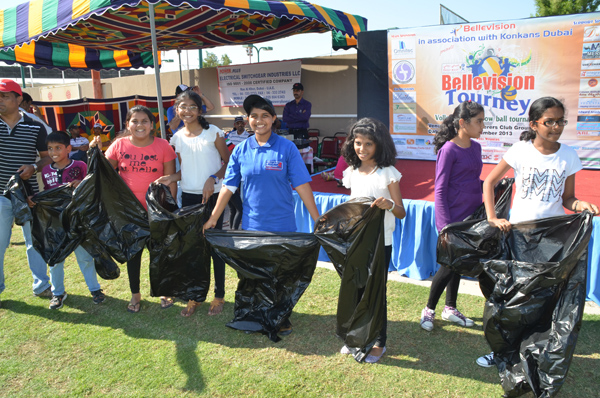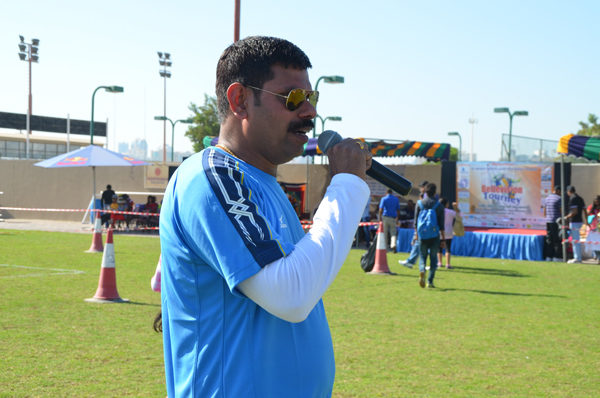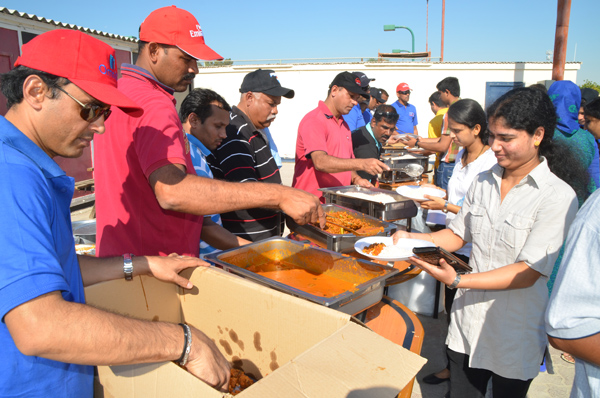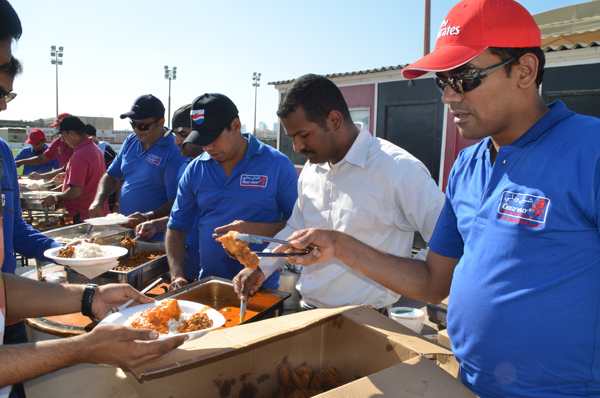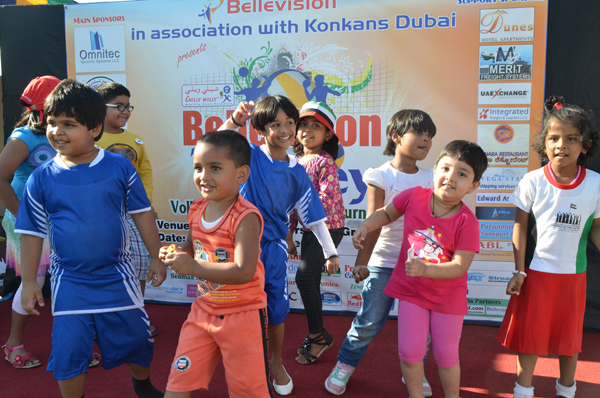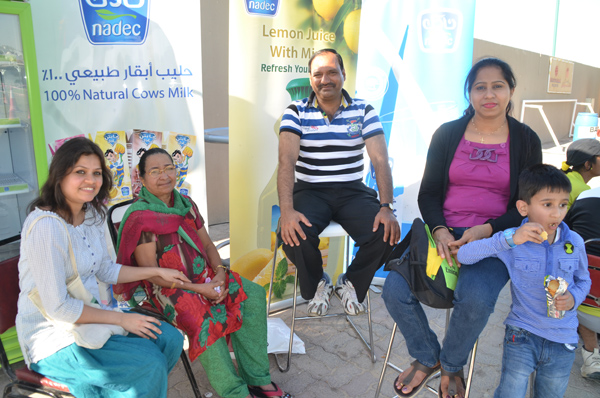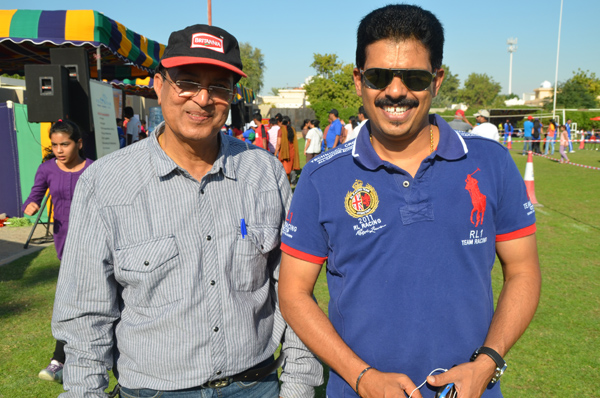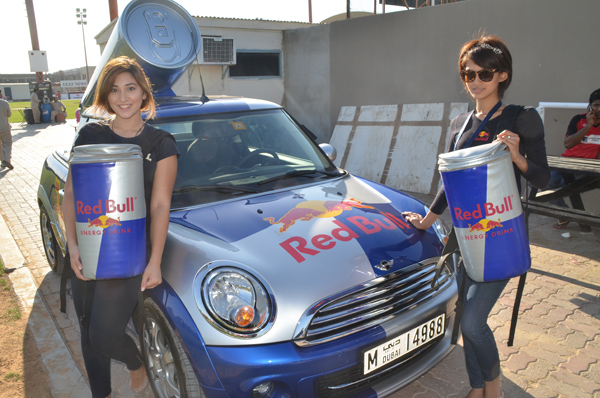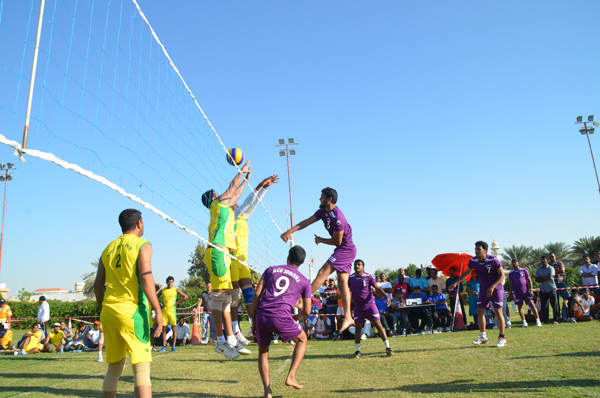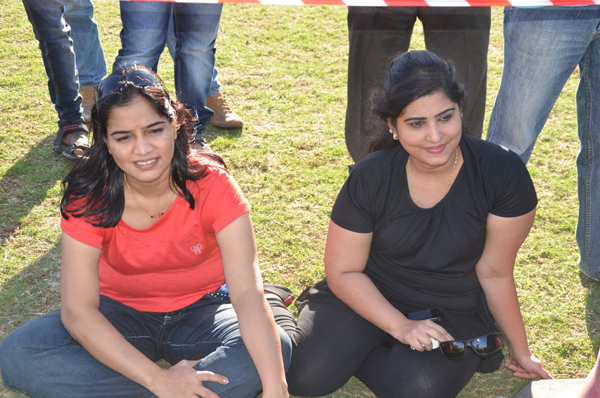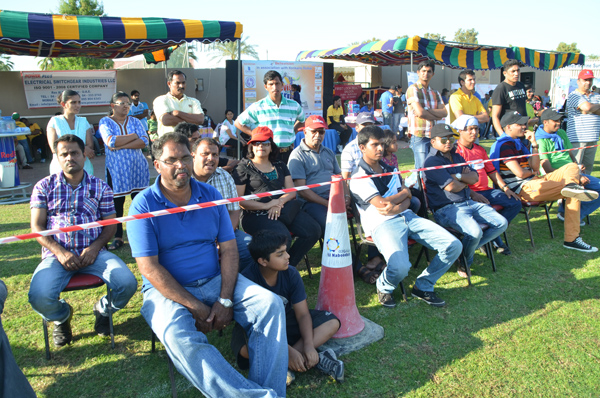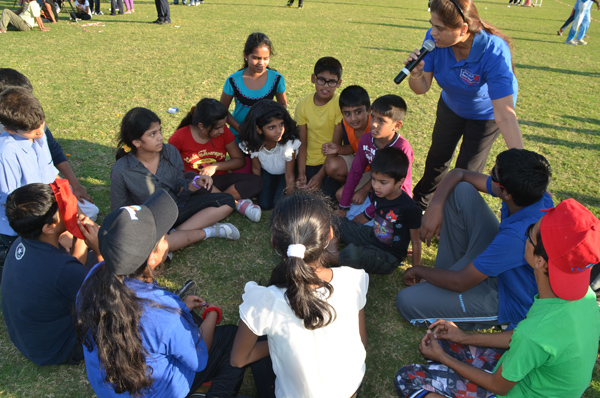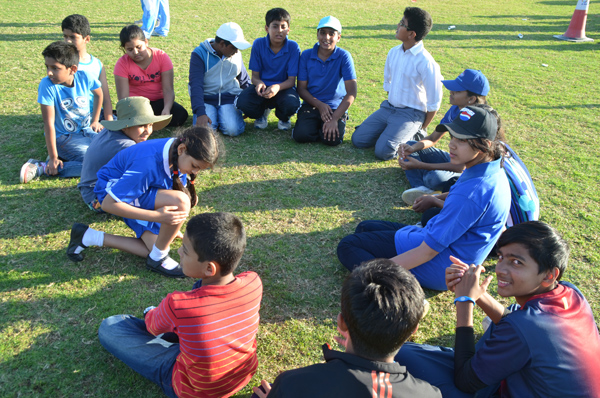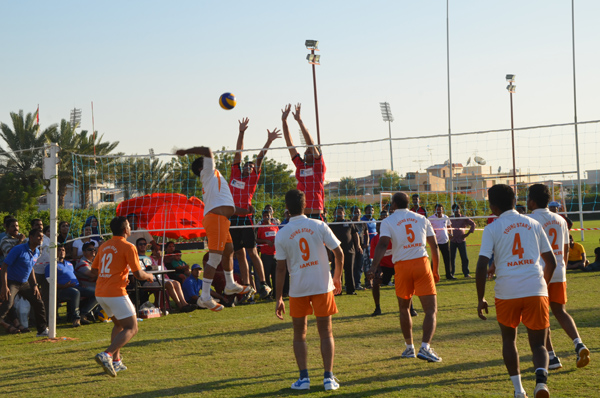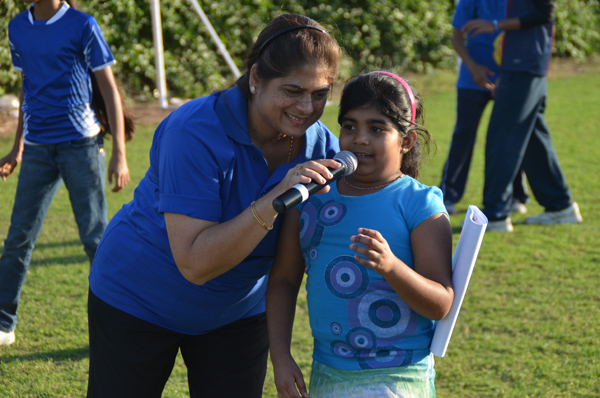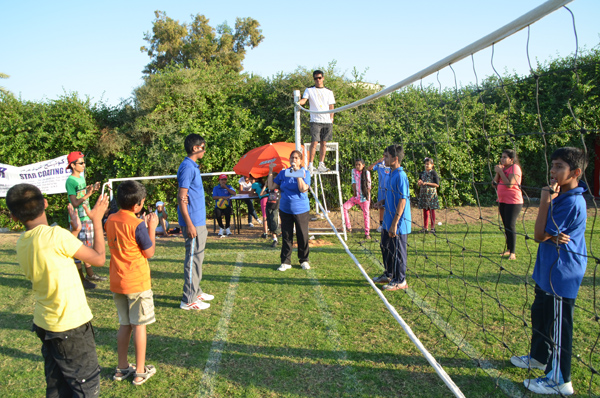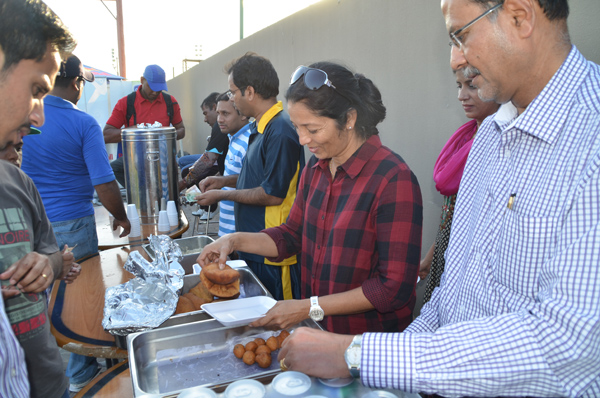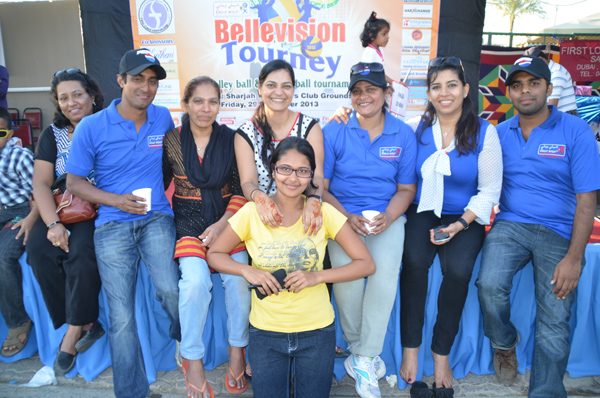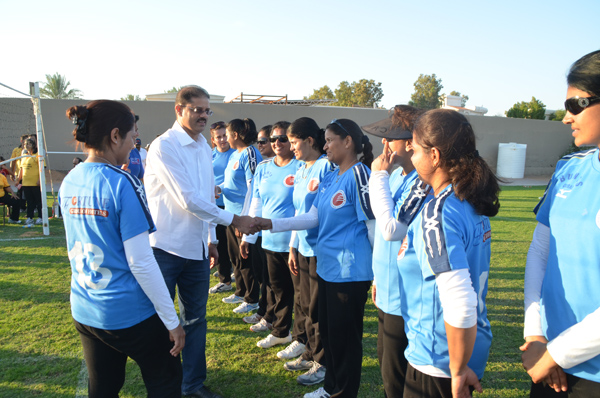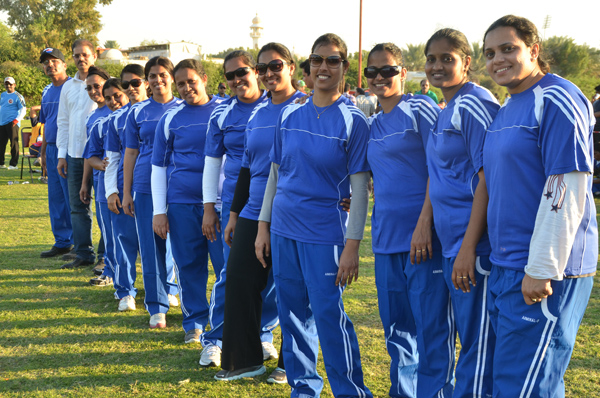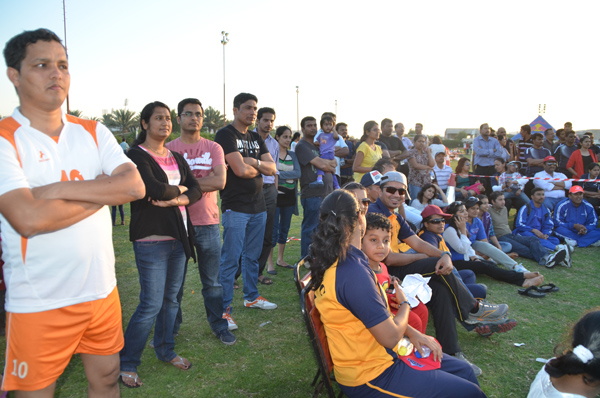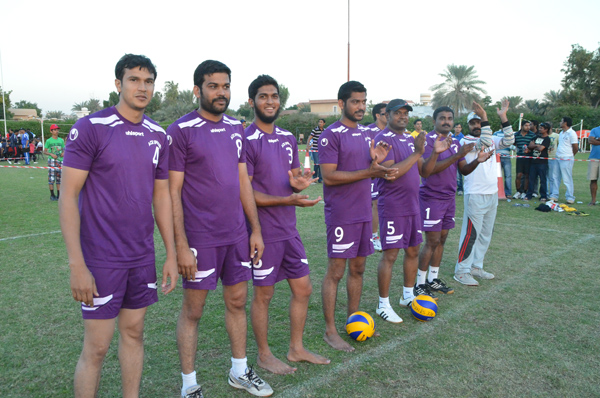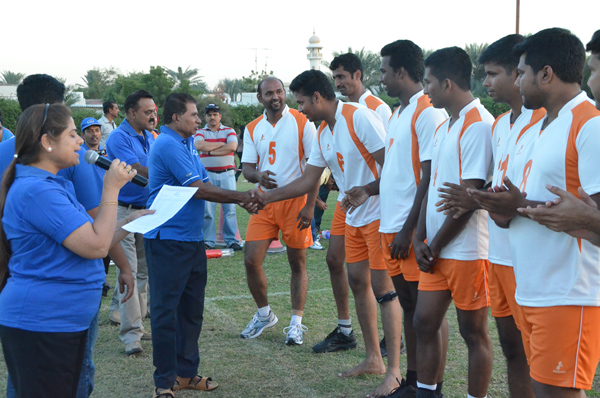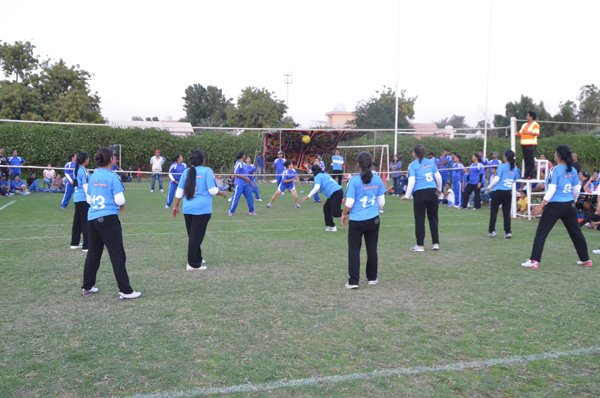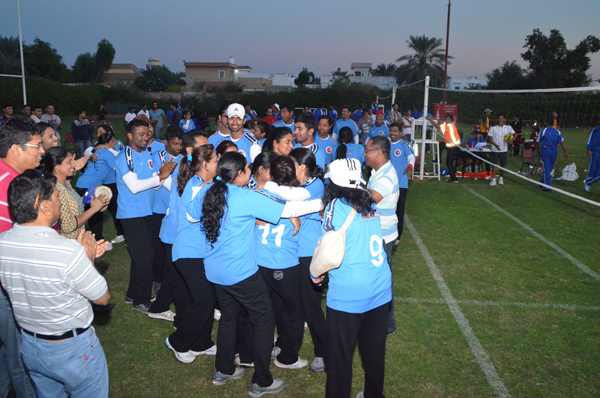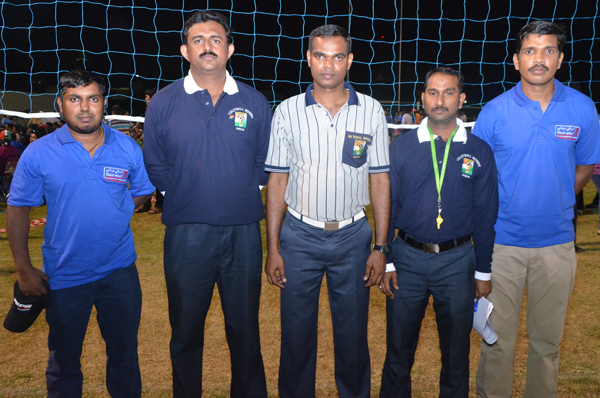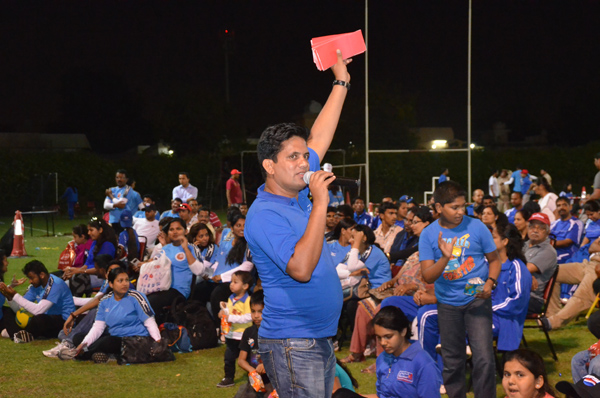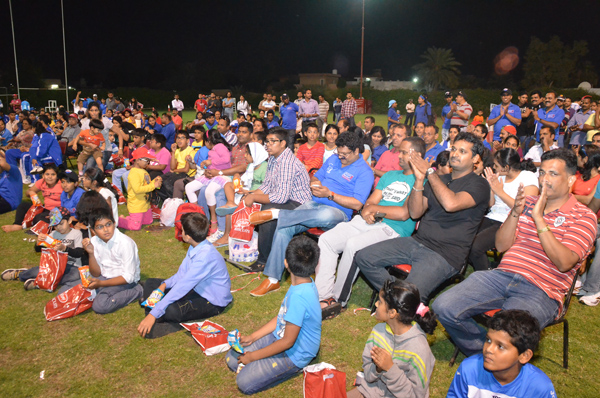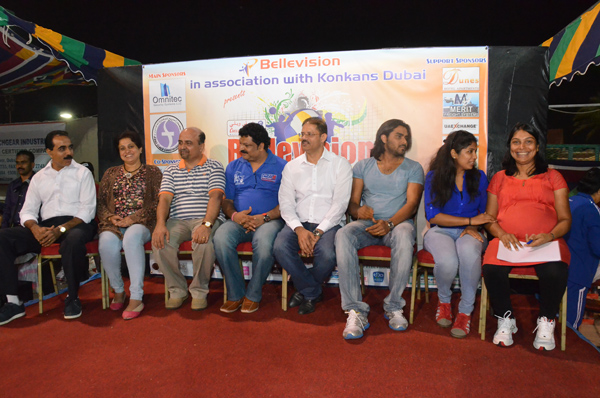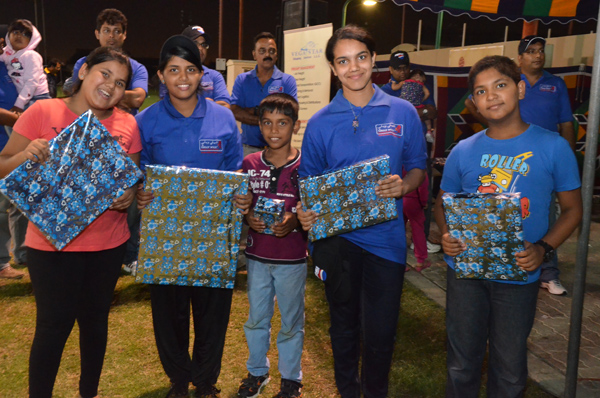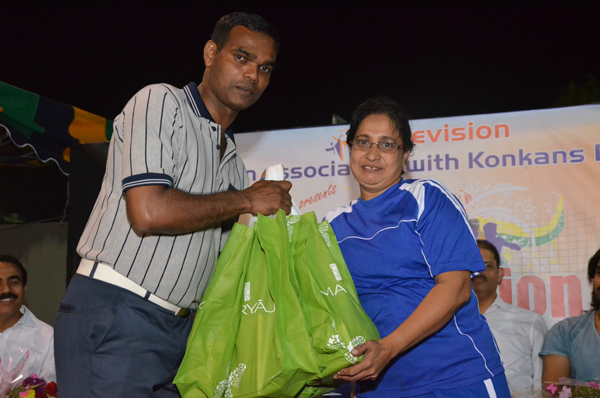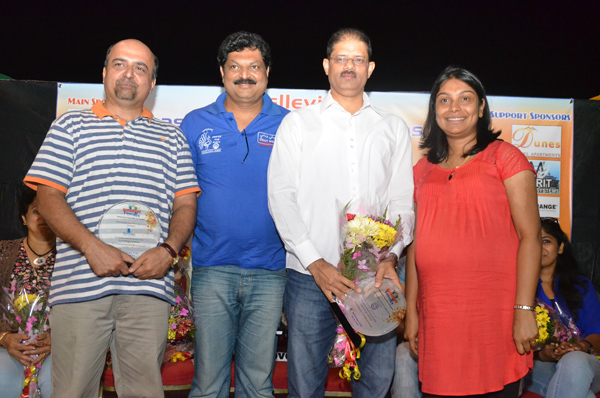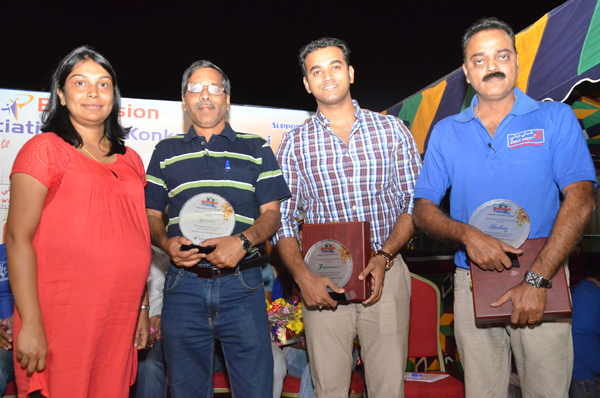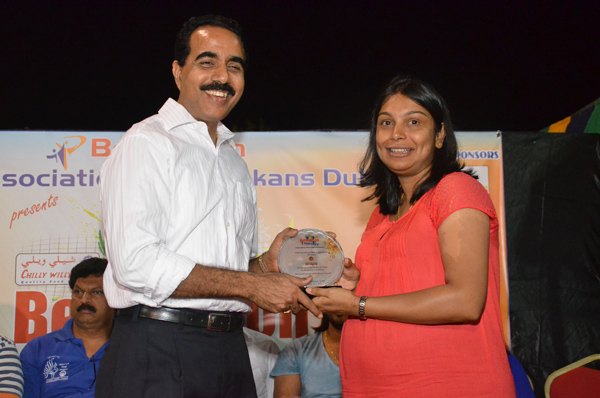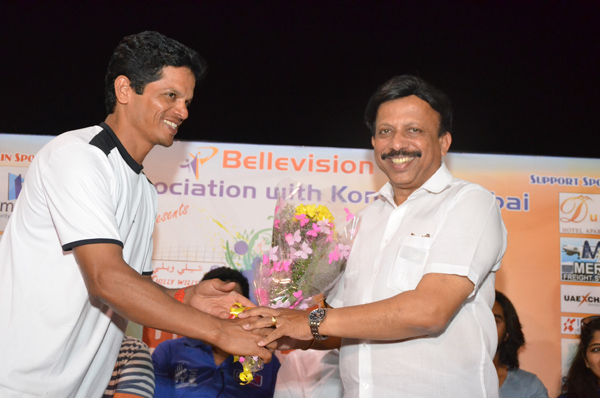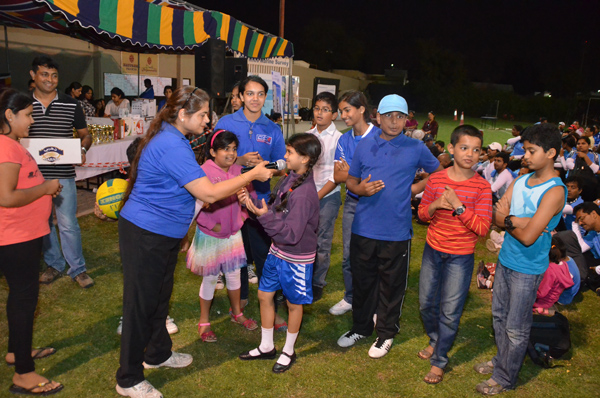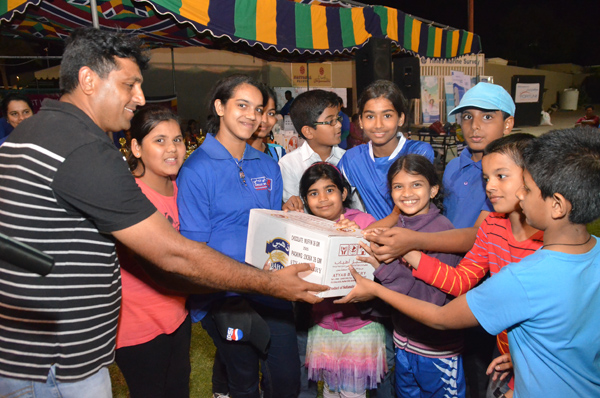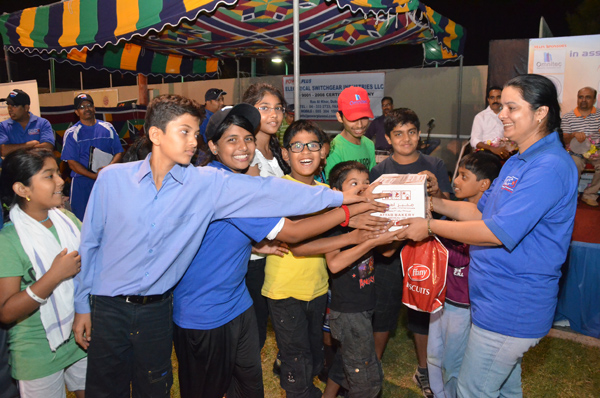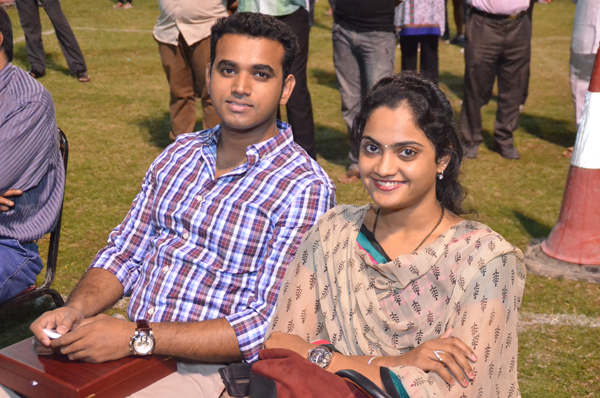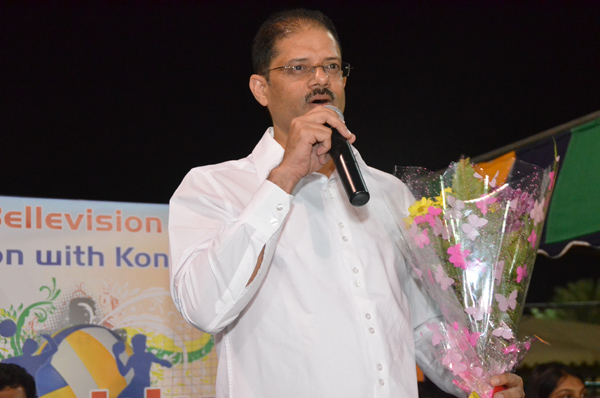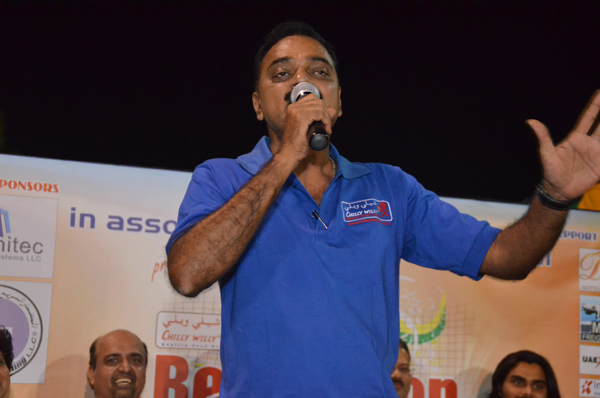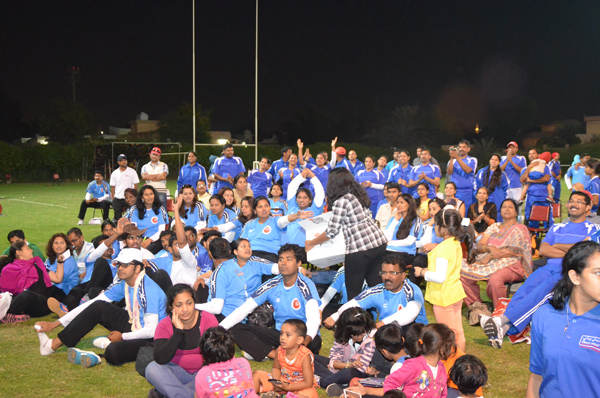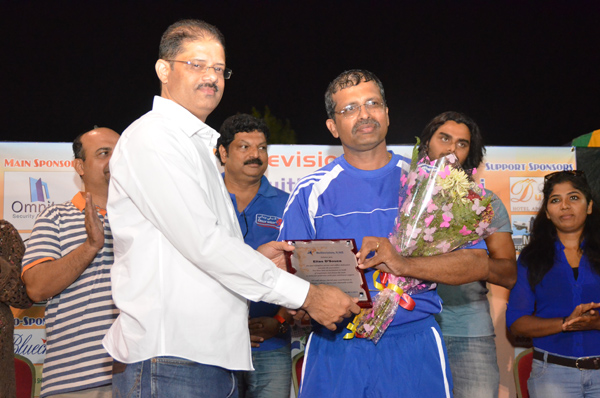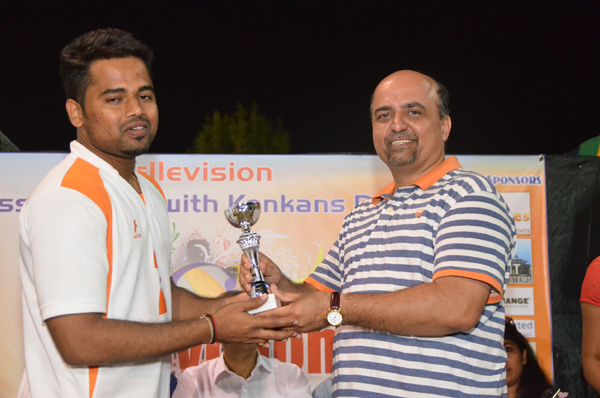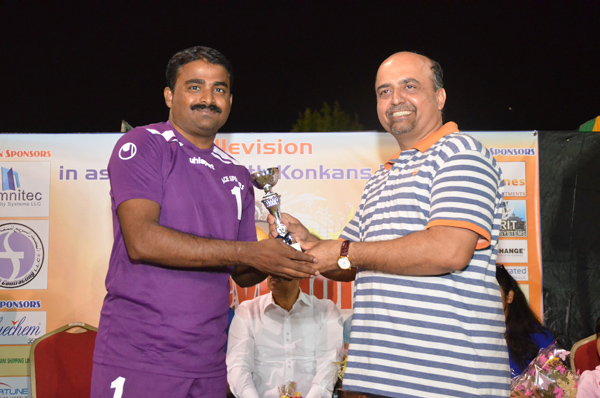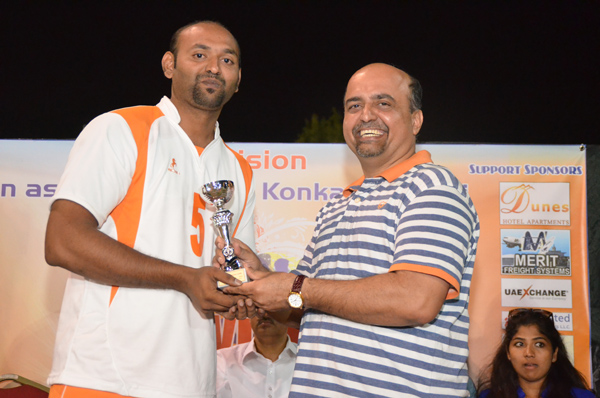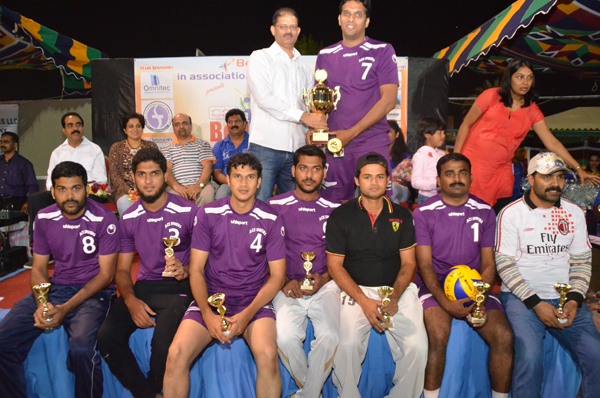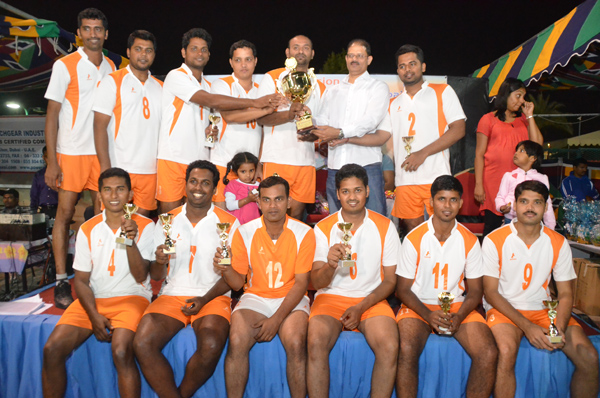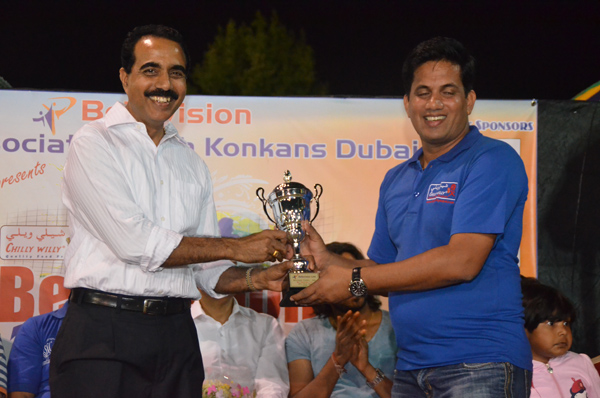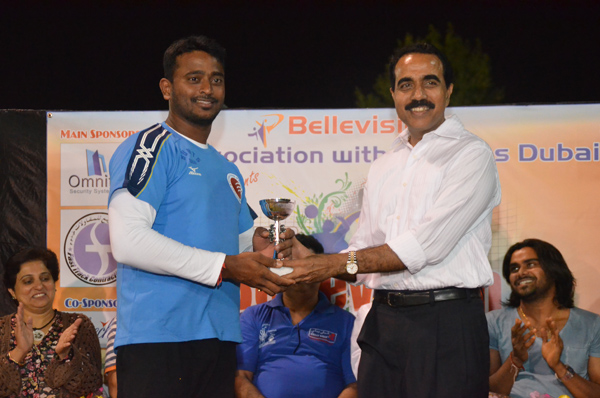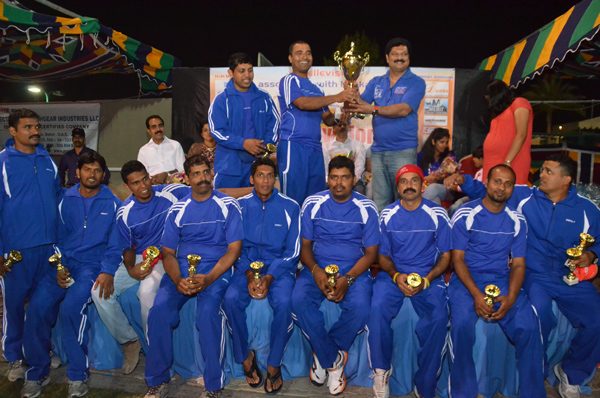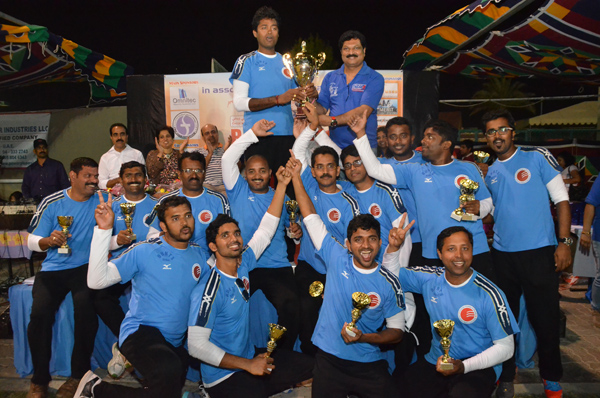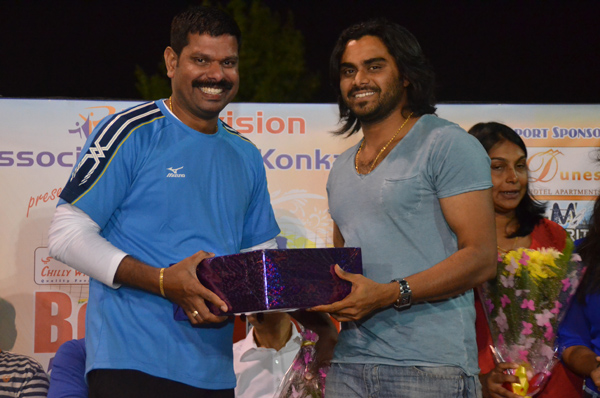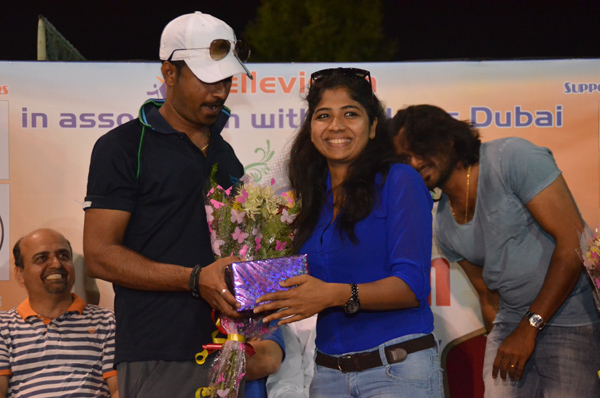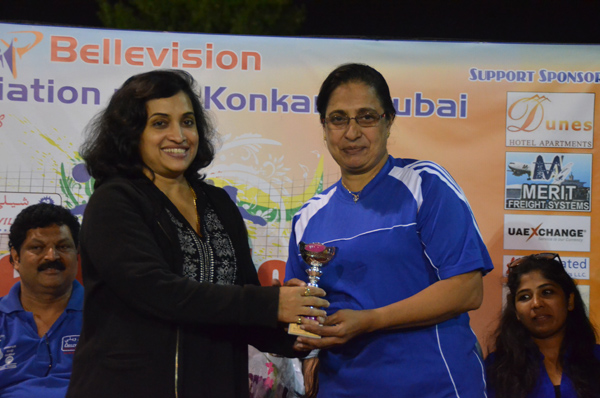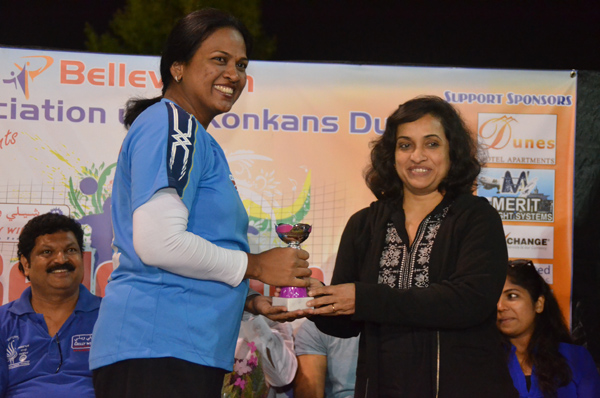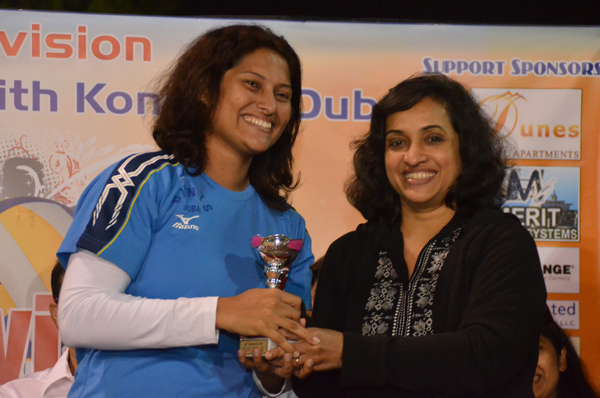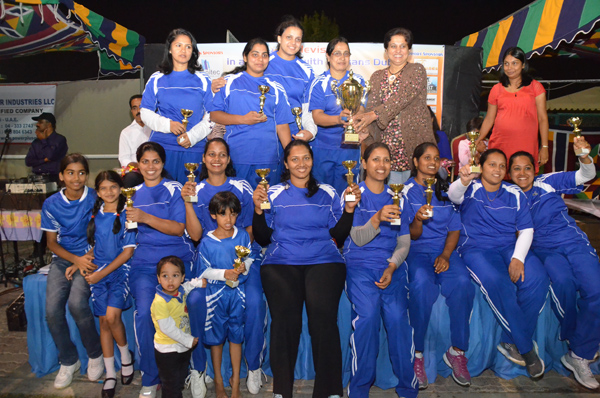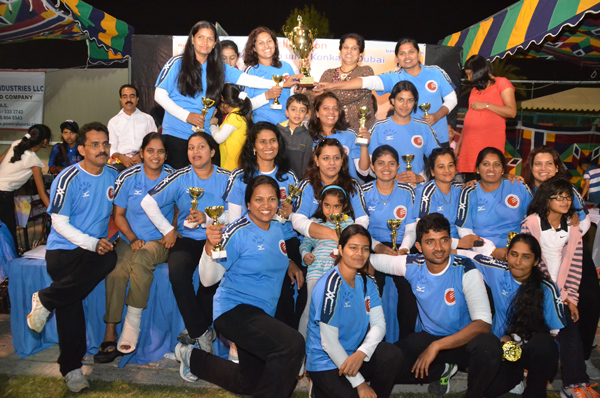 A short prayer song in Kannada was sung by Godwin and team to invoke God's blessings for the success of the tournament. All the distinguished guests were then felicitated with floral bouquets. Ms. Renita D'Souza delivered presidential address and wished all the teams a grand success. The chief guest of the day Fr. Lawrence D'Souza spoke encouraging words to the teams.
He said participating in the tournament itself is a reward. Further he said you have been blessed with talents and good deeds, share them with others and make this day beautiful and wished them all best of luck to the tournament. The messages for the players were also delivered by Mr. Wilfred Menezes and Mr. Ronald Sabi D'Souza wishing all the teams with best wishes. The national Anthems of both U.A.E. and India were sung on the occasion and oath was taken by all players led by Ms. Reshma D'Cruz (Konkans Dubai team). The tournament was inaugurated by releasing the balloons in the air by all distinguished guests on dais.
On the occasion a special event took place that was honouring of Mr. Sarvotham Shetty (President, Karnataka Sangha Abu Dhabi) and founder of Ladies Throwball tournament for his outstanding service to all associations of Mangalore Origin, outstanding achievements in many fields, organizing all the major tournaments, programs, sports events and cultural programs.
Mr. Sarvotham Shetty was invited to the dais along with his wife Ms. Usha Shetty by RJ Harsha(89.1 Radio 4 FM) for the felicitation. A citation was read by Mr. Manoj D'Souza highlighting his greatest achievements here in U.A.E since last 35 years, his Yeoman Service to the community and associations etc. He was felicitated with a traditional shawl by Fr. Lawrence D'Souza, Floral bouquet, Fruitbasket by SatishVekataramana and Citation by Ms. Renita D'Souza.
In response Mr. Sarvotham Shetty appreciated kind gesture by BV for honouring him on the occasion and grateful many past and present leaders of Bellevision. He also said that he had started the Throwball tournament twenty-two years ago and this is the first time he has been recognized for his achievement and once again thanked the organizers. He said that the honour he received today was not for him but for each participant present here to participate in the tournament and wished them good luck and promised his full support in the years to come.
All the league matches were then played in the morning and finals were played in the afternoon. After well contested league matches the following teams entered the semifinals.
Throwball Ladies
Bunts Dubai won against Mangalore Konkans Dubai
Konkans Dubai won against Kanarites Dubai
Throwball Gents
Konkans Dubai won against Abu Dhabi Karnataka Sangha
Bunts Dubai won against Mangalore Konkans
Volley Ball
Ace Spikers won with Star One Tech
YoungstersNakre beat St.Lawrence B
All the exiting finals matches were a treat to watch that too high voltage match between Gents Bunts Dubai vs. Konkans Dubai wherein Dubai bunts finally beat Dubai Konkans in two straight sets. In another exiting Ladies match once again Dubai Konkans lost to Bunts Dubai with a very narrow margin. In the Vollyball Match between Youngsters Nakre and Ace Spikers was a neck to neck match played in three sets and eventually Youngsters Nakre played a supreme match and clinched Volleyball trophy beating a prominent strong team Ace Spikers.
Prize distribution ceremony was held after all matches were concluded. Ms. LeelaD'Souza who was the emcee of the entire tournament took charge of the prize distribution ceremony as well and once again invited all the distinguished guests on the dais namely Mr. Ronald Aranha, Mr. SatishVenkatramana, Mr. Wilfred Menezes, Mr. Leo D'Souza (MD Canara Restaurant), Ms. Jenifer Mascarenhas (SMKC).Mr. San Poojari (Producer Nirel) Ms. Deepti (ActressNirel) and were felicitated with floral bouquets. Prior to the prize distribution ceremony auction of the Raffle tickets were held and the remaining tickets were won in a bid by Ronald Sabi D'Souza. The following winners of the Raffle tickets were declared and for those who were present the valuable prizes were distributed and those who have not collected them, they are requested to collect them from the organizers:
| | | | | |
| --- | --- | --- | --- | --- |
| | Item | Winning No. | Name | Mobile |
| 1 | Apple ipad | 14726 | Praveen | 055-2011095 |
| 2 | Lenovo Laptop | 9501 | Juliet | 050-2838801 |
| 3 | Xbox 360 Gaming Console | 7004 | | |
| 4 | Samsung Galaxy Smart Phone | 1259 | Shaina Pinto | 050-4960636 |
| 5 | Cannon Digital Camera | 14709 | Melwyn | 055-8393702 |
| | | | | |
| | Consolation prizes | | | |
| 1 | Black & Decker Microwave Oven | 5185 | Job Alva | <p class="MsoNormal" style="text-align: ju |