M'lore: Diocesan ICYM Holds Protest Rally against Proposed Ultra Mega Power Plant in Niddodi
By Ashritha DSouza

Bellevision Media Network


Mangalore, 29 Sep 2013: The Indian Catholic Youth Movement (ICYM) unit of Mangalore diocese staged a stir, in front of the office of Deputy Commissioner (DC) here on Saturday September 28, urging both union and state government to drop the Niddodi power plant project.
Earlier, a protest-rally was flagged-off near St Sebastian's parish, Bendore, here, passing through Dr Ambedkar roundabout, Balmatta, Hampankatta and concluded in front of the office of DC where a public meeting was held.
Addressing the protesters, advocate and Ancho Yuvak, monthly bulletin editor Daryl D'Souza said, 'We are not against the system or any individuals but we are strongly opposing the UMPP plant coming up in Niddodi. Now-a-days, it is very rare to find parents advising their children to do agriculture, most of the parents want their children to become doctors and engineers. Even our government, in the name of development is destroying fertile land setting up industrial projects which effect the farmers who totally depend on agriculture,' said Daryl.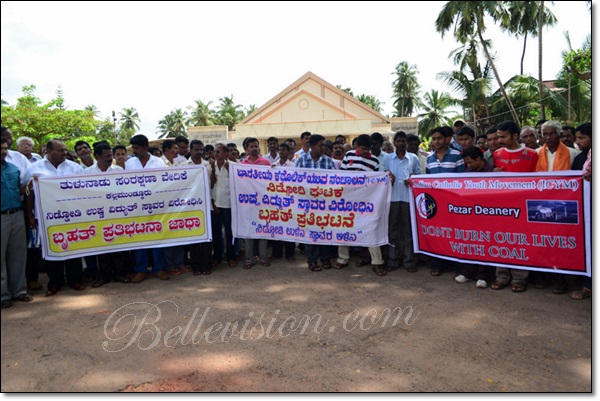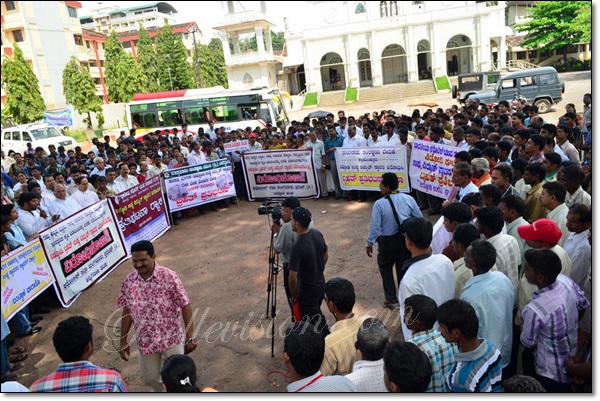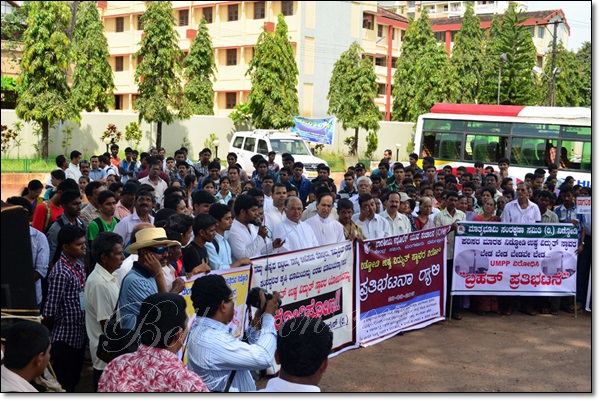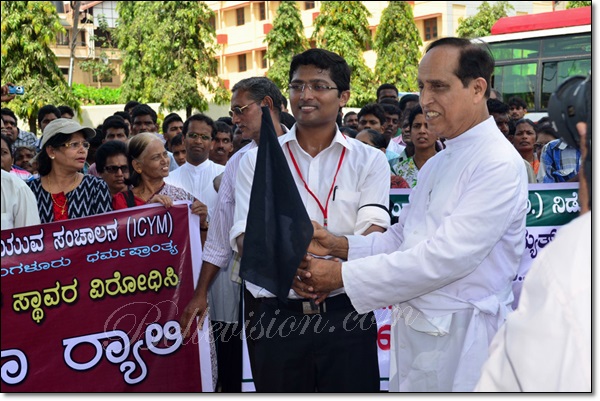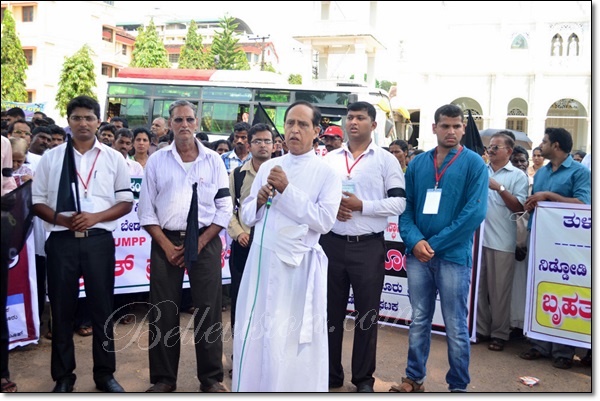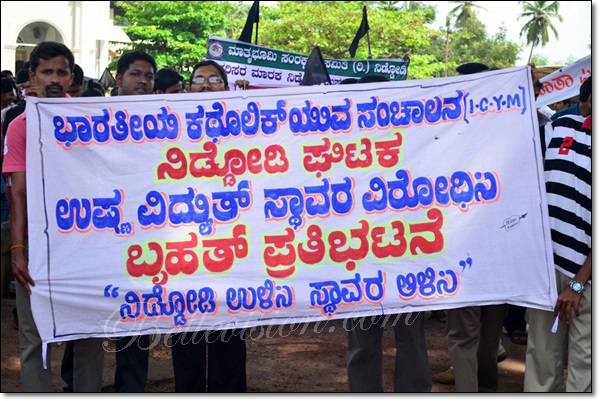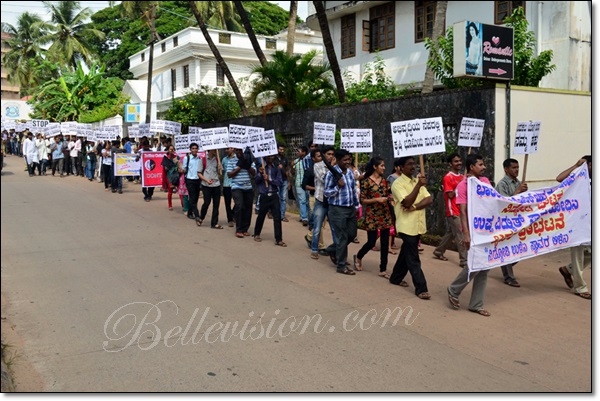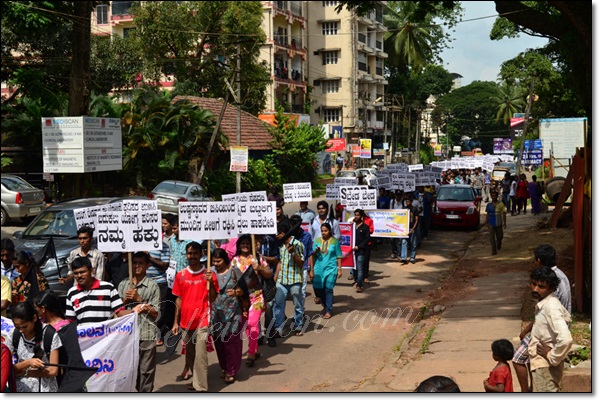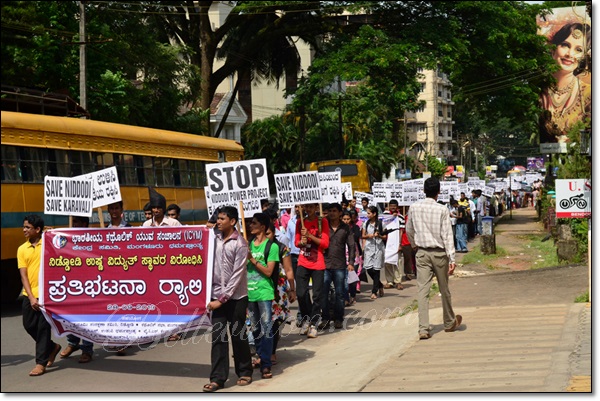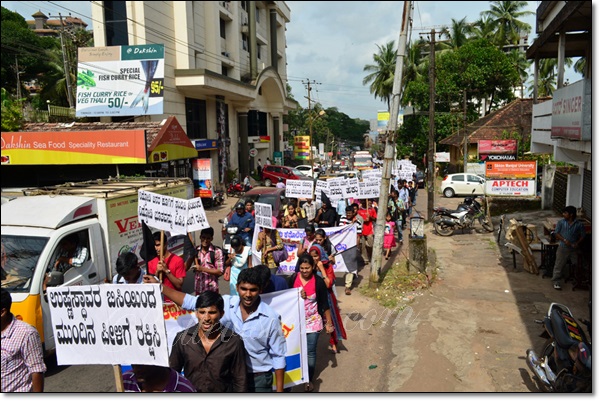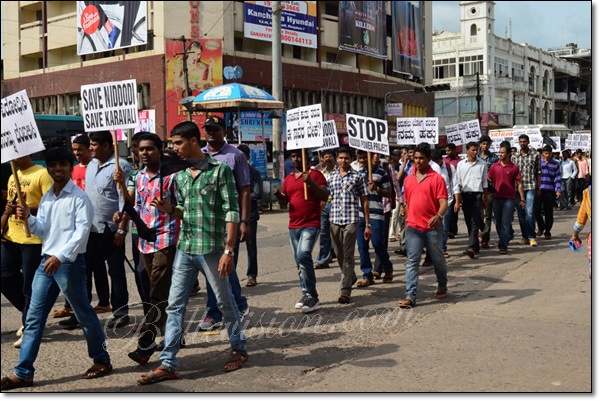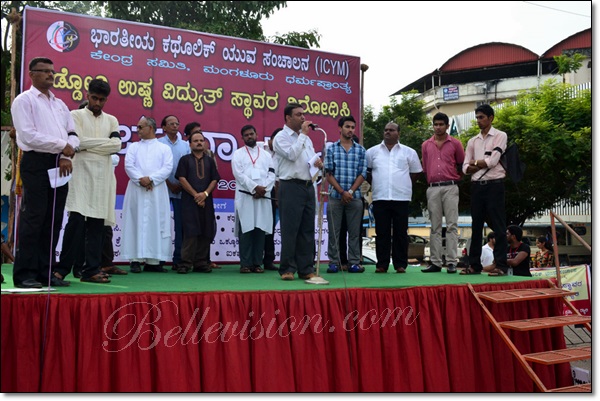 Daryl further said that Mangaloreans are well educated and love peace. If the government thinks that it can take advantage of our silence, then it is their mistake. We will never allow the plant to come up in Niddodi. If the government will start the plant work we will intensify our protest and stop the project from coming up, cautioned Daryl.
Matrubhoomi Samrakshana Samiti convener Kiran Manjanabail said that the central government has decided to start the 4000 mega watt ultra mega power plant, which is catastrophic to the entire region including the peasants living in Niddodi. The state government has already discussed with the central government about starting the work for the power plant in Niddodi, said Kiran.
Kiran stressed that the proposed plan of ultra mega power plant project should be dropped. The land which the officials have marked to start the power plant is agricultural land and most of the people residing in the area depend on agriculture for their living. When there was a survey by the central government, the state government officials showed it has barren land. If the plant will come up in Niddodi, people who depend on agriculture will be in trouble. If the government will start UMPP in Niddodi, farmers will face severe problems. We will not allow the plant to come up in Niddodi, said Kiran. The planned ultra mega power plant project is a bigger project than the Udupi Power Corporation Limited (UPCL), which has already functional in Nandikoor with devastating effects on jasmine sericulture, plantations, health of farmers, polluting water bodies, stressed Kiran.
Eric Ozerio ICYM former president Nigel Pereira and Fr J B Crasta also spoke on the occasion.
Ashwini D'Souza, Fr Ronald D'Souza, Lydia D'Cunha, Sheldon Crasta, Alphonse D'Souza and others were also present.