The inevitable transformation of land and people: Niddodi
By Philip Mudartha

Bellevision Media Network


Udupi, 10 Sep 2013: Once upon a time, there were seven islands, inhabited by three or four tribes engaged in fishing activities: Kolis. They caught enough fish, ate and drank their home made liquor, and lived happily worshipping their animist gods. Until, they came: the marauders from the mainland to the east, north and south. They were superior warriors. They conquered and established their hegemony as rulers. They brought in skilled people from their kingdoms. Others came by the sea, vanquished the rulers with their superior armory and built powerful empires.
More people came, the fishing village became a city, the islands and marshes gave way to a massive reclaimed land, today known as Greater Mumbai. If only the Kolis had organized themselves under the banner of Save Seven Islands, ShilpaShetty would never become a Bollywood Star. Instead, she would be dancing Kola and Nagardhane at Niddodi.
Industrialize or Perish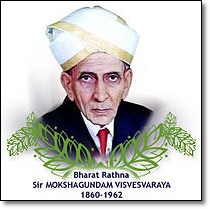 Not too long ago, a venerable engineer named Sir M. Visvesvaraya, the Deewan of Mysore Princely State, gave a vision, to which the citizens pay lip service once in a year honoring the karma veer. His brainchild, christened as Karnataka Industrial Areas Development Board (KIADB) vows by his vision of a highly industrialized and infrastructural advanced state. KIADB is the nodal agency which provides land to both central and state projects of industry, roads, railways, ports, high speed mass transit systems, airports, Special Economic Zones (SEZ), and sensitive projects including strategic crude oil reserves, naval yards etc.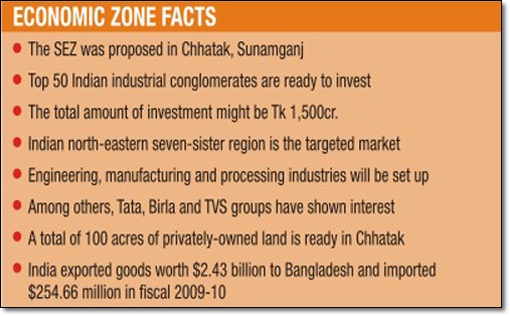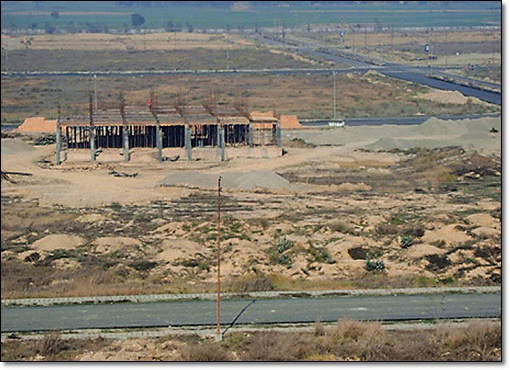 Its mission is sanctioned by the Karnataka Industrial Policy 2009-2014 approved by State Cabinet meeting of 28 February 2009 to increase the share of industry in State Gross Domestic product (GSDP) to 20% from 16.5%. The objective is to create 10 lakhs jobs in the industry. In other words, the agriculture, animal husbandry and related primary occupation should per capita increase productivity, by reducing under-employed and idled labor into higher productive occupations in industry. This is good, though not a big dream!
I would like my readers to know that the industrial policy is a tri-partisan document. Congress, BJP and JDS, which command 95% of popular vote agree and approve it. Do not believe their public postures; go by their votes in the assembly and notes written to various state and central ministers.
Industrialization of state is okay, but why coastal districts?
As on 31 March 2010, the investment in big industries in undivided DK district stands at 10,941 crore, a 12.9% of state total. These industries employ 10,321 directly. Remember that these big factories create ancillary small scale industries (SSI) which employ larger numbers of semi-skilled and unskilled people. As on 31 March 2011, SSI employed 1, 69,395 people, with investment of 987.5 crore in the undivided DK district. With a population of 30 lakhs, the working age labor market is 20 lakhs. If only 2 lakhs are employed in industry, where shall the 90% go? Primary activities of agriculture and related has near broken down, with people being namesake farmers (most are pendulum emigrants, meaning working in cities in the state, nation and Arab Gulf in service sectors).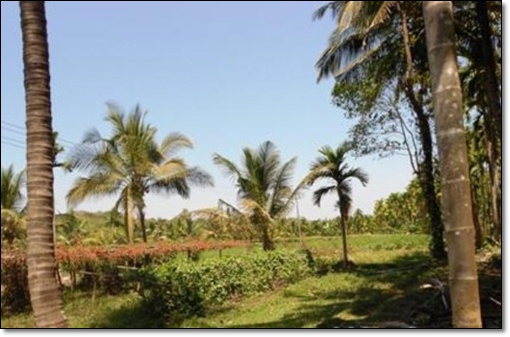 The services sector is booming partly due to money flowing in as remittances. When the stream of remittances dries up, what will the people do? For this reason, the state leadership is on right track for promoting big industry including mega power projects in the district. The only problem is they do not have the honesty to admit it publicly. Go, get some guts: district MPs, MLAs, MLCs, and Chairmen of Various Boards with Cabinet ranks.
The reality in regions near Niddodi
Two years ago, I went and stayed overnight on a 13 acre areca-nut farm to ring in New Year belonging to an ex- GP president in a village a few kilometers away from PAA. We drank duty free imported vodka, ate chicken kebabs, and danced to music. This poor farmer is registered as a BPL household which avails state education on reserved quota and waiver of student loans. It defaults on subsidized farm loans. It gets the benefit loan waivers from state and central government schemes. It does not pay any income tax, even though its total annual income excluding remittances is at least seven lakhs, whereas self-declared agriculture income under affidavit is below Rs.11, 000.Why blame Montek Ahluvalia, when he opines that rural farmers live on Rs 26 a day!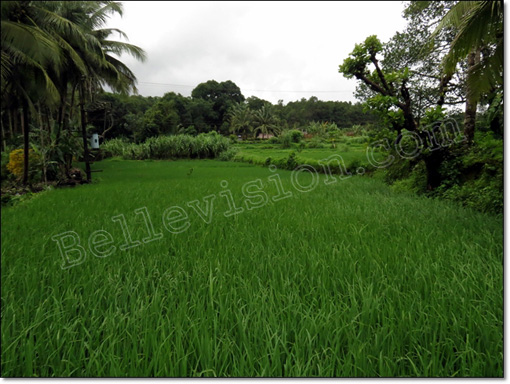 How can I blame the government agencies for classifying the land as barren and non-productive? Now, ask the areca-nut wholesalers in Shimoga who visit these farmers and buy the produce lock, stock and barrel about the real income? I ask the Niddodi and DK farmers to declare their real income and tell the government agencies that the land sought to be acquired produces a lot more than the power tariff earned per acre of land. Will they? Globally, the land prices are arrived at by a formula linked to annual returns from it. In the USA, where farmers who have sold their land to Shale gas extractors, have got millions of dollars because they have never lied on their agricultural incomes.
The UMPP is required for the state
Karnataka is a landlocked state, if new state of Tulu Nadu is formed as a separate state, with three coastal districts and parts of Kasargodu. The state of Karnataka and especially the dry regions of North Karnataka, Old Mysore, and Kodagu need power to be fed into the grid from the water-rich coastal region. The coastal districts have all the ports including the major port at New Panambur to provide the water and logistics required for thermal, nuclear and geo-thermal power plants.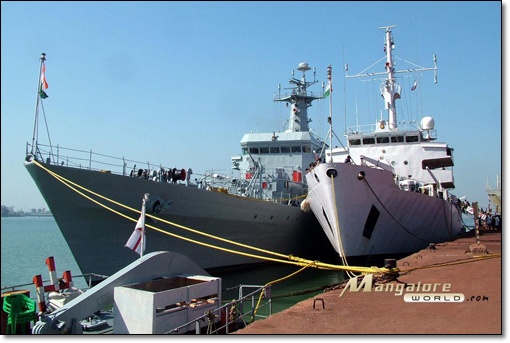 A 4000MW super critical UMPP power plant requires at least 35,000MT of thermal coal each day. Let us assume that a 20-day feedstock is held in inventory as minimum to provide for lead time of shipping high grade, low ash, low sulfur and low metallic poison coal from either Indonesia or South Africa. Such bulk cargo shipping needs port berths that can dock Cape vessels of 165, 000 MT or more with adequate draughts of not less than 15m deep. The discharge rate should be at least 40, 000 MTPD. Which port in Karnataka other than new Panambur can provide with such logistics? Tadri in Uttara Kannada? Where?
The process of site selection
There is an elaborate process for site selection which has taken about ten years already for this project. The central power ministry acting upon the Planning Commission 5-year plans calls for tenders from qualified professional contractors to assist in site selection. Those who get the contract, private or government enterprises with necessary tools and technology, use remote sensing data and satellite imagery to short list sites without going out of their air-conditioned offices. Today, we can detect a car traveling at 100 miles per hour on a road anywhere in the world and direct a rocket at it from space. Once preliminary targets are fixed, another agency takes over and makes further surveys, both aerial and ground-based. The final decision is left to state agencies, in this case, the KIADB.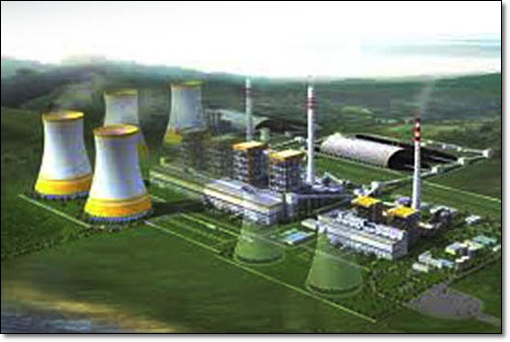 Niddodi was chosen by KIADB at least four years ago and recommended to state cabinet and its arms, including the people's representatives? Why Niddodi, why not villages around Panambur, Hale-Angadi, Mulki, Yermal, Padu-bidri along the Konkan Railway network? The KIADB chief executive engineer and his bosses know better. Ours is a highly opaque government, non-transparent and arbitrary. The beneficiaries of such secrecy and double-speak by politicians, even at GP levels, are the land mafia.
There are too many playing the game
People of the district have not forgotten the political, religious and social leaders engaged in UPCL project. One example is the behavior and antics of a NGO named Jaya Shree Krishna Samithi and its Mumbai based leader before, during and after it was announced. Remember somersaults by late V S Acharya and his followers, Pejavara Seer, Bishops and local priests and others. They hold their umbrellas in the direction of which wind is blowing. They do not have guts to take a principled stand.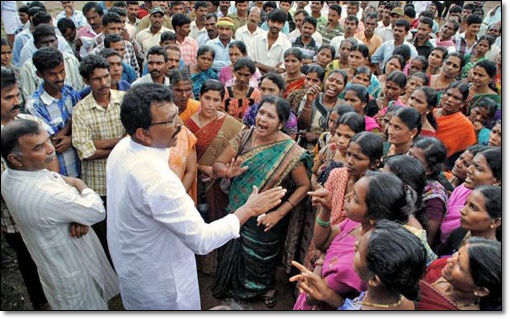 Of course, the agitations will delay the project for decades till the generation which is in their fifties having passed away and their emigrant children unwilling to return to farming. The investors in real estate like the save Niddodi leader who bought 38.5 acre land a few months ago (confirmed by him) will sell out to the government at the right time. Last week, I heard rumors that a Bahrain based Very Very High Net Worth Individual (VVHNI) has acquired the Brahmavara Co-op Sugar factory land. The concerned MP and MLA/MLC would either confirm it or deny it? Does it fall within the Suvarna Corridor Project by any chance?
Answer to Query of Anand Alva
No doubt environment impact study is commissioned to the best brains in the profession and crores will be spent over many years in obtaining regulatory clearances from hundreds of agencies including forests, fisheries, pollution control, defense and naval agencies, and not the least from culture, heritage and religious endowments etc.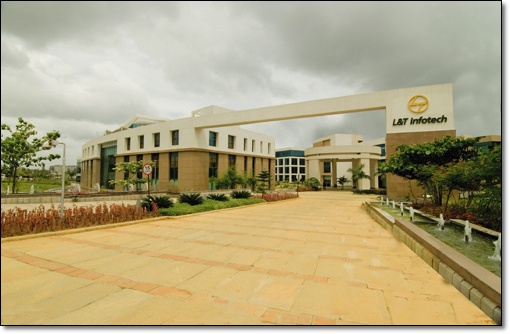 Elaborate plans for disbursal of land and property compensation, re-settlement of PDP, compensations to PAP, and reservation of jobs (50% as demanded by a Mumbai based NGO from the region) will be announced and special officers will oversee them. It will be perfect at least on paper. The licenses will be issued to the power company in public sector to build, operate and sell power to Escoms.
The only doubt in my mind is enforcement of our laws, rules and regulations. The only doubt in my mind is the compliance by industry in private or public sector to the pollution control and environment impact management criteria. The only doubt is on our rotten conscience and absolute lack of moral values. The only doubt in my mind is our unstinting and un-satiating greed for riches at someone else's expense. The only doubt is about the rot of corruption in every level of our society including the 'poor' farmers withannual income exceeding several lakhs but declaring a few thousand!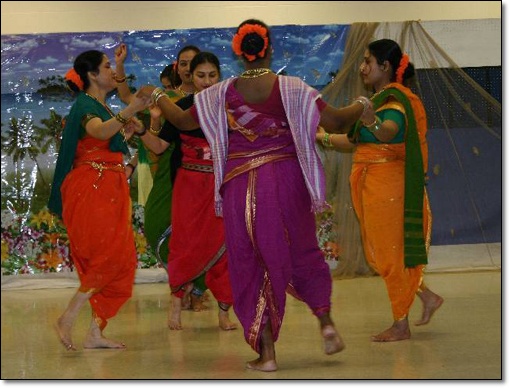 Kolis of Mumbai, why were you a naïve and innocent folks happy in fishing and not bothered to protect your culture? Why did you let your seven islands be taken away from you and transformed into Greater Mumbai over two hundred years? How do you still survive and thrive while your lands feed today more than ten crores of Indians? Niddodi or a substitute cluster of coastal villages near the major port can transform Mangalore into a Greater Mumbai only if the residents of neighboring villages were naïve like you or they were ruled by a foreign power like you then were.
Also Read
Part - 1 : Understanding Power Equations: Background for Niddodi Thermal Power Project
Part - 2 : All you wanted to know about Niddodi Power Project