All you wanted to know about Niddodi Power Project
By Philip Mudartha

Bellevision Media Network


Udupi, 29 Aug 2013:
Project Area and Affected Area
A few hundred hectares of land within the cluster of villages lying east of SH67, north of SH101, west of SH13 and south of SH70 will be referred as Niddodi Power Project Area (PPA) in this article. A wider area consisting of localities within Aikala, Kondemula, Badagayekkaru, Tenkayekkaru, Paduferar, Mooduferar, Kompadav, Muchur, Tenkamijaru, Badagumijaru, Puttigeand Niddodi fall will be defined as Project Affected Area (PAA). Pavanje Estuary originating in Kambettu of Mijaru meanders through the PAA, flowing from east to west and merging into Shambavi River near Mulki.
Religious Worship Places
Those going from Moodubelle to Bajpe on SH67 cross this estuary at Kateel. Kateel Durga Parameshwari temple is the famous landmark on the edge of PAA, while Muchur Durga Parameshwari temple, Nellitheertha Sri Somanatheswara Swamy Guha Temple, Mookambika Temple, and Seeth aRamachandra Devasthana fall within PAA. Three churches belonging to parishes of Ferrar, Neerude, Niddodi Kallamundkur, are within PAA. Kateel and Sampige Churches, like Kateel Temple, sit right across the boundary. Two mosques, Handel and Badriya Juma, in the PAA, can be spotted when going from Moodabidri to GurupuraKaikamba on SH70. The PAA is reportedly home to several backward communities, household belonging to Scheduled Castes and Scheduled Tribes. These communities are known to practice their own religious practices and traditionally worship in forests and banns.
My latest glimpse of the area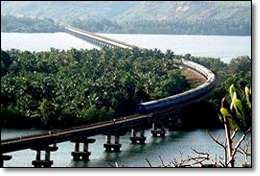 I often use SH67, 13 and 101, but seldom use 70 when I travel in the district during my annual vacationing. About three years ago, without prior warning, I found the express bus I was in on SH13, took a detour near Thodar to merge back into SH13 near Ganjmutt. I had a personal sightseeing experience of the PAA. I endured this eight times in 12 days as I shuttled between Karkala and Mangalore. I thought to myself: The Thomar Bridge, a bridge anyone could rebuild within a week, had collapsed. Abhayachandra Jain was chief opposition whip in the state assembly. Alva's Virasat is only a stone's throw away. Yet, the minor bridge, size of my underwear, could not be re-installed immediately!
My trips were between Christmas and Early January. The paddy fields were lush green; late suggi? The rolling plains nestled beneath the rising and falling hills adorned with areca and cashew trees. Despite the beauty, I would not set up my household here. How would I earn a living here? I could see that the communities were poor. Probably there are 5000-plus households within the PAA. Within PPA, there cannot be more than 1000. I wish someone conducts a socio-economic survey of households and publish the findings.
My guestimate is communities live and thrive on remittances from emigrants. Those without access for remittances or have no skills to benefit from spending of remittances by dependents of emigrants survive as daily wage unskilled workers. But this wild assumption is by looking at houses from outside. It has to be validated.
Hunting for Real Estate Bargains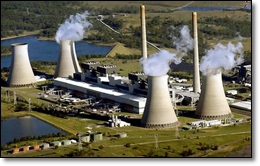 About five years ago, a few expatriate friends of Kerala-origin working in Bahrain as High Net-worth Individuals (HNI), invited me to join in their real estate bargain hunt. They have invested in Mangalore on a SIP basis since many years. The offer lured me with free sightseeing, lunch and coconut water. I readily agreed. Guided by a Bajpe-based real estate agent, we toured not only the PAA, but Yedapadavu, Kuppepadavu and interiors until we landed in Hosabettu.
I saw many agricultural fields lying fallow; I saw mud houses uncared for and a few in collapsed condition. In several homes I visited, old men and women lived and raised cash crops on fraction of their inherited lands. I met people who wanted to sell their lands for Rs 3, 000 a cent onwards right up to a maximum of Rs 50, 000 depending on access to paved roads and state highways. But none of their ownership title papers were clean. I heard rumors that the lands will be requisitioned by government for some unknown projects and the compensation expected is Rs 1, 000 a cent! Are there any contacts within MUDA, KUDCEMP and relevant GPs, from whom we can source privileged information? After all, we can't throw away our hard-earned cash and fall in a trap!
The great local culture and environment
As the real estate men worried, I used the opportunity to take in the sights, talk to local people in Tulu, watching men in mundu and lungis gamble by bashing coconuts head on. (This is an imitation sport of cock-fighting. The unbroken coconut is winner). When I tried to take photographs, they would not give permission. Was I a policeman in mufti? Was I a pressman? If latter, give us Rs100 per photo. They whiled away their time gossiping, chewing paan, and getting drunk on cheap liquor, when their women-folk wandered looking for dry tree branches as fuel in their wood stoves. They cooked and waited for their men to come and eat first. The women will eat the left-overs!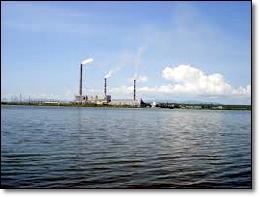 As a teenager, I have watched cock-fights at village centers and junctions. The Kambala, Kolaata, Bhoota-Preta dances and other rituals of the Kudubi community, toddy tappers, and many low caste Hindus. They were the only ones who will let me eat in their homes then; not the Brahmins. Where would these poorly skilled lazy men go, if the project came and they were separated from their lands, road junctions, market places? What would they do if they were not allowed to live as they have lived for decades enjoying the pure bliss of poverty and eking out a living at subsistence level? Their traditional vocations like pottery, making of agricultural implements from trees, collecting honey and gum from forests, weaving baskets and manufacturing kitchen-ware, smelting iron-smithy tools, toddy tapping are long dead. The markets for them simply do not exist.
Engineering and Technology Institutes Abound
After a hearty lunch eating fried fish, fish curry and boiled brown rice at "Village" restaurant on Airport Road near Yeyyady in Mangalore, I meet some influential local men and women to get privileged information about future of the area. Keep off the real estate in the region, came the advice. I got the message; passed it on to my rich friends and moved on. Four years passed since this trip and what do I hear before leaving Qatar a few months ago? A Very HNI has bought 100 acres in the vicinity. Another prominent leader associated with Save Niddodi Agitation is heavily invested in real estate inside PAA. Are these rumors true? Is the opposition to the project and land acquisition genuine, altruistic, and people driven? Is it only for preserving the culture of Kudubi, OBC and poor communities?Is it only about saving religious worship centers?Is it only about saving fragile ecology and environment?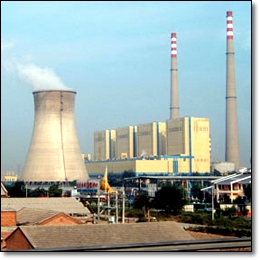 Please alight at any of these Engineering and Technology Institutions dotting the State Highway 13. Wait at the bus stops and watch as students pour out of schools, colleges and institutes. Watch them board dedicated school/college buses, walk around, and board public buses. Tell me if you find them to be local girls and boys. Watch the nurses and their vans and buses. Where are the Kudubi, OBC and SC/ST? Why aren't they in them and transforming themselves? Why aren't they learning new skills and liberating themselves from their culture and lands?
I began with a title, all you wanted to know about Niddodi Power Project. But I told nothing about power generation technology, selection of raw materials, resource requirements including size of land for a 4000MW Ultra Mega Power Project (UMPP), cooling water, environment impact assessment studies (EIAS), criteria for site selection, criteria for re-settlement of project displaced persons (PDP) and project affected persons (PAP)and a host of issues. I did not take a position supporting the farmers. I did not take position explaing why the project must come to Niddodi.
I will; but, after I have stirred emotions sufficiently and polarized the readers. After I have made them think for themselves.
I will leave you with some information. This project was in the planning stage for a decade. It was pushed into 12th 5-year plan by Planning Commission during Vajpayee-led government. The UPA government in 2006 approved phase-1 planning. After planning the project for years, a cluster of villages near Tadri Port in Uttara Kannada were short-listed as preferred site. Then, the state government, then led by BJP, chose Niddodi and promised to acquire 700 hectares of land immediately. It urged UPAII-ledcentral government to expedite phase-2 of project. The tables have turned in Bangaluru. They will turn in Delhi soon.
Now, it is the turn of BJP and Congress supporters among my readers to play the blame game. I will write a sober sequel during the recess.
Also Read
Part - 1 : Understanding Power Equations: Background for Niddodi Thermal Power Project