Mumbai: Ice & Snow Ganpati's city "Snow World"
By Rons Bantwal

Bellevision Media Network


Ganpati Bappa Morya, Ice Ganpati bagayla ya
Mumbai, 10 Sep 2013: The city is immersed in the holy mood of colours, music, dance and breathtaking idols of Ganesha in different avatars and different themes. The creativity is reflecting in the city showcasing mythological stories, current affairs etc and in-between all of these we have an emerging & very innovative Ice Ganpati for the Mumbaikars in snow world with the temperature of minus 10 degrees.
This spirituality with innovation comes from one amongst reputed business tycoons of the city, the Director of Freezing Rains at Snow World in Kurla, Mr. Rajendra Jain. "I am a devout believer of Lord Ganesha. The Ice Ganesha is my way of paying homage to the Lord. We started the concept of Ice Ganesha from last year, where we had a theme of BAL Ganesha. This was well received by the devotees of Lord Ganesha and thousands of devotees took the darshan of this Ice BAL Ganesha. This year we have already started receiving calls from the public enquiring about Ice Ganesha and seeing their excitement we have decided to keep two Ice Ganesha at Snow World."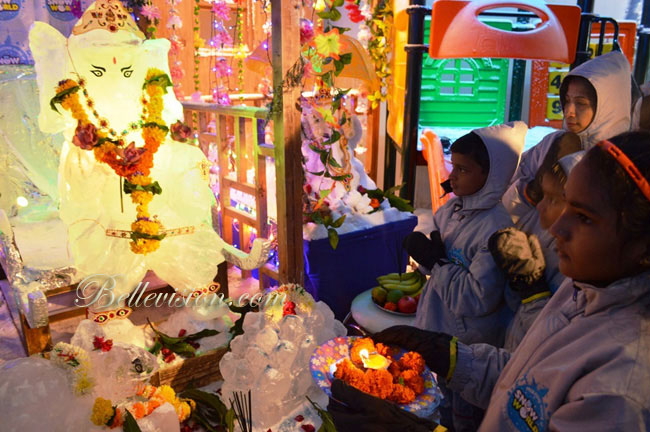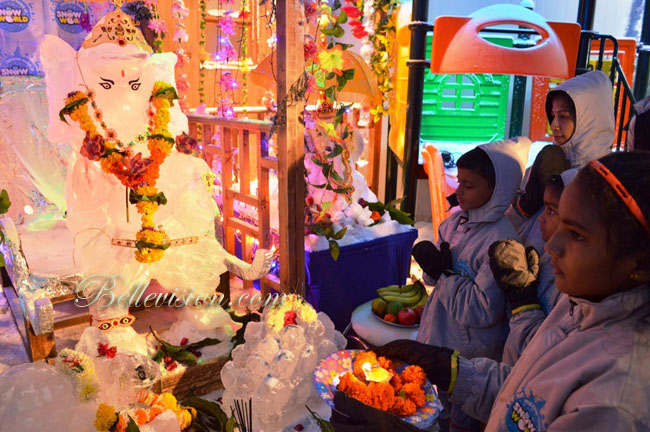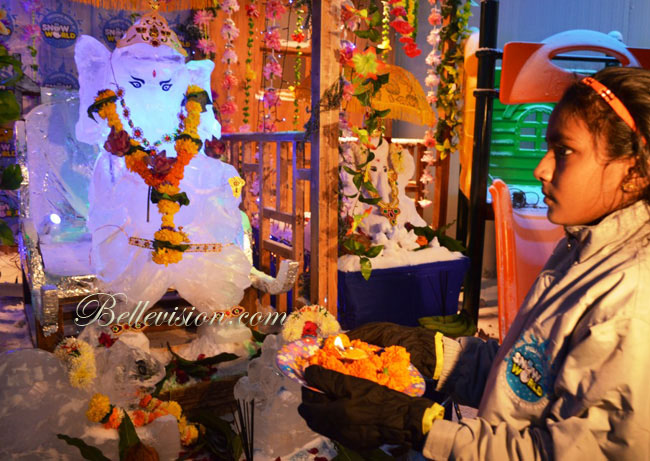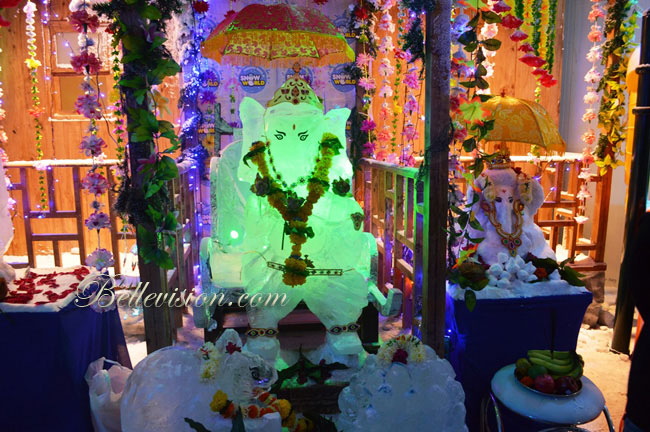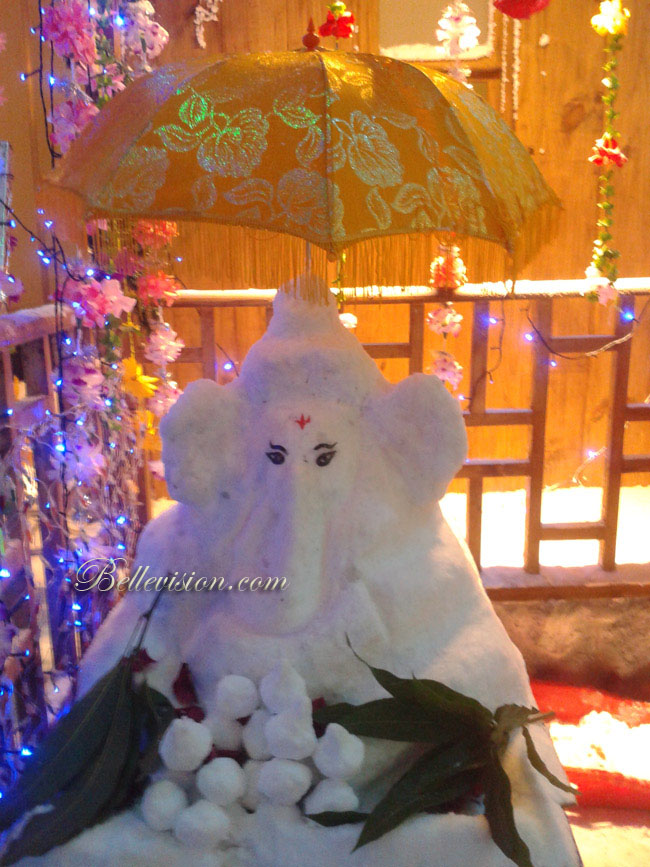 This is only possible due to the available infrastructure at Snow World.
Mr. Jain said that this year we have 3 different types of ganesh idol each 4 feet tall is made of 600 kg of ice and 50 kg snow. The idol is illuminated with special lighting as well as gold ornament following with garlands. A puja with traditional diya and kapur will be done.
"Freezing Rains at Snow World" spread across 20000 sq feet is located at Phoenix Market City, LBS Marg, Kurla (West). It is one of the best such property in Asia with facilities of ice skating, snow play area, Ice slide, Type of sledging frozen waterfall, Tunnel, Igloo and many more attractions that too in a city like Mumbai where youths can learn as well as master the skills of snow sports. It freezes down to two things: the quality of snow and space. Management made a deep study on the natural process of snow making. The snow is made from water copying the natural process through Canadian machines, which gives a natural experience and it is soft and clean. The snow world has a capacity of 250 people and to protect from freezing cold inside, it provides jackets, gloves, boots, hood and other accessories which is complimentary.