Moodubelle: Ganesh Utsav begins with grandeur in Gita Mandir
By Eugene DSouza

Pics by Anil Alva

Bellevision Media Network


Moodubelle, 09 Sep 2013: Sarvajanik Shri Ganeshotsava Samiti in its 34th year inaugurated the three days long Ganesh Utsav in the Gita Mandir, Santekatte by installing the beautiful idol of Shri Ganesh on Monday, September 9, 2013 at 12 noon in the presence of the Samiti office bearers-Mukunda Puranik and P.D. Kamat-Honorary Presidents, Sudhakar Amin- President, Devdas Hebbar-Chief Secretary and other Samiti members and the villagers.
Prior to the installation of the Shri Ganesh idol, Ganahoma was performed by the priests along with Devdas Hebbar. The Melpete Friends brought two bells and the enlarged silver crown which they have donated to the deity in a procession. The total cost of these items along with the canopy at the Ganapana Katte is around Rs.75,000 that was borne by the Melpete Friends.
Geeta Mandir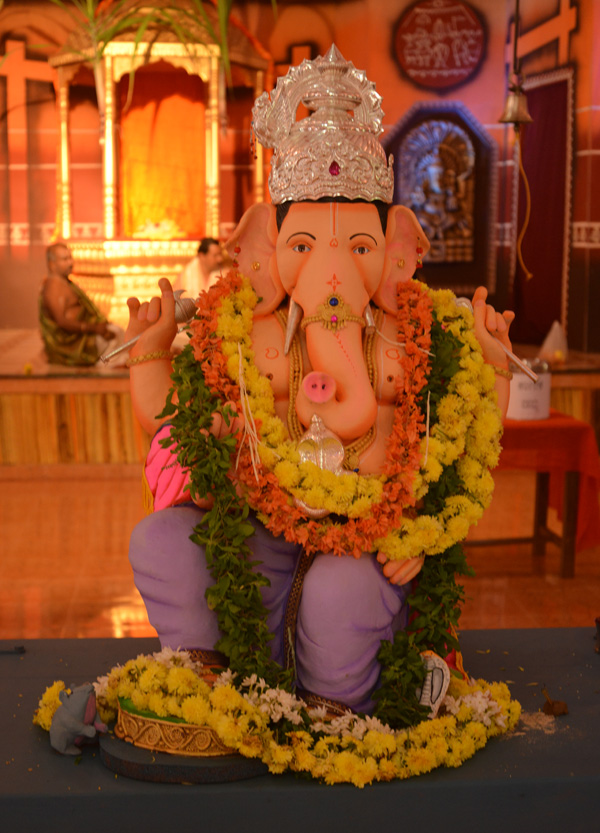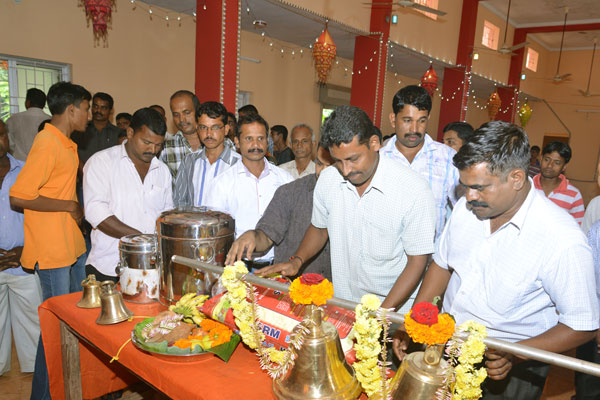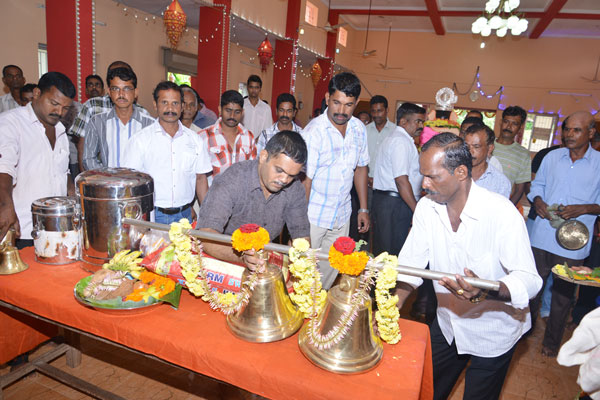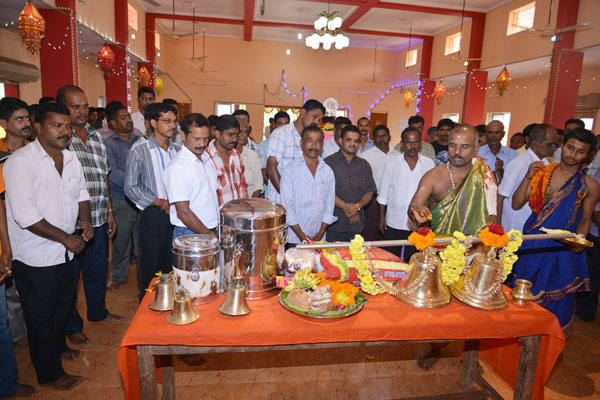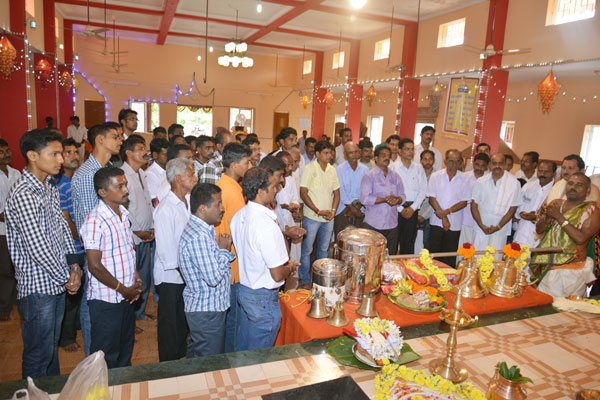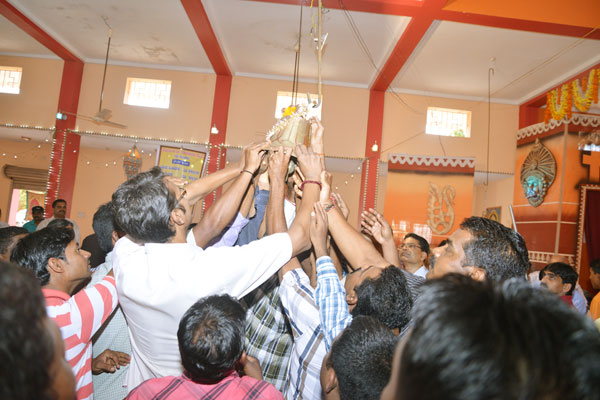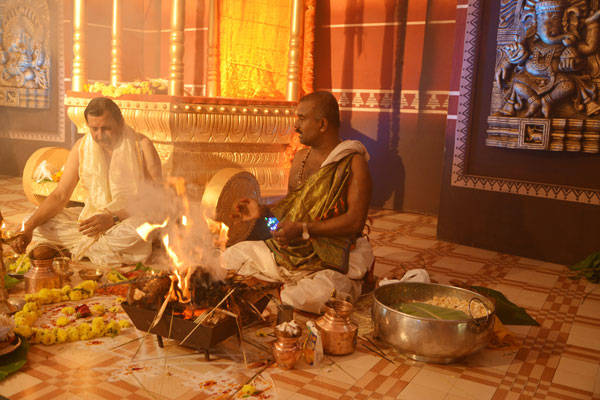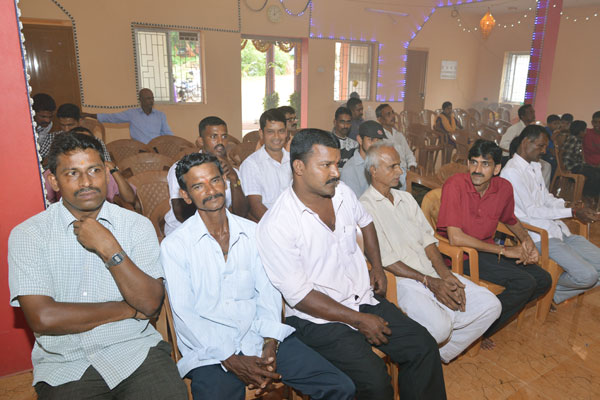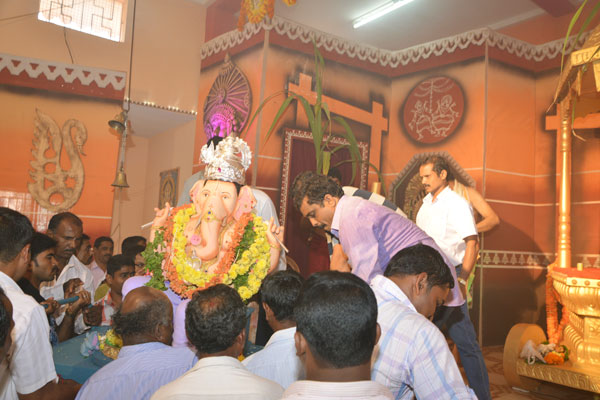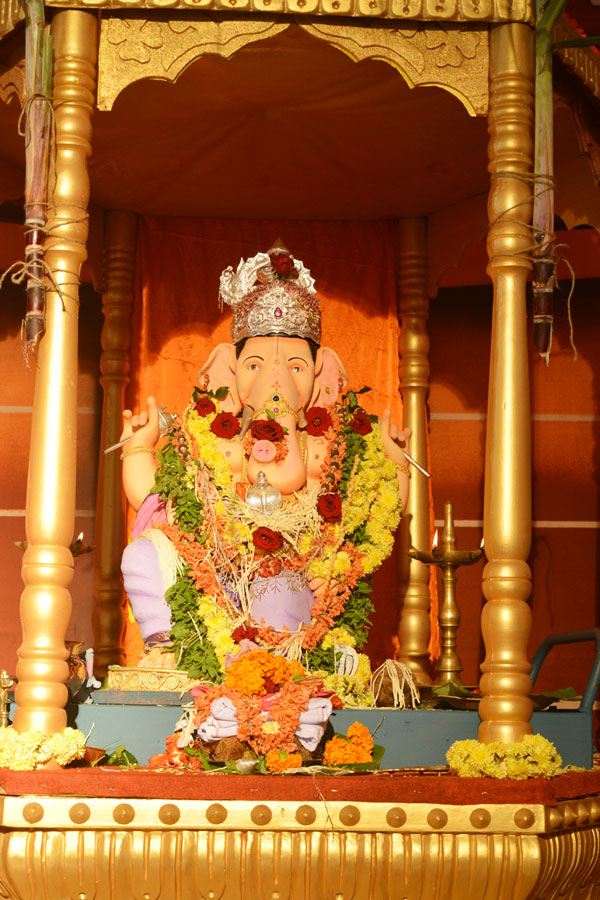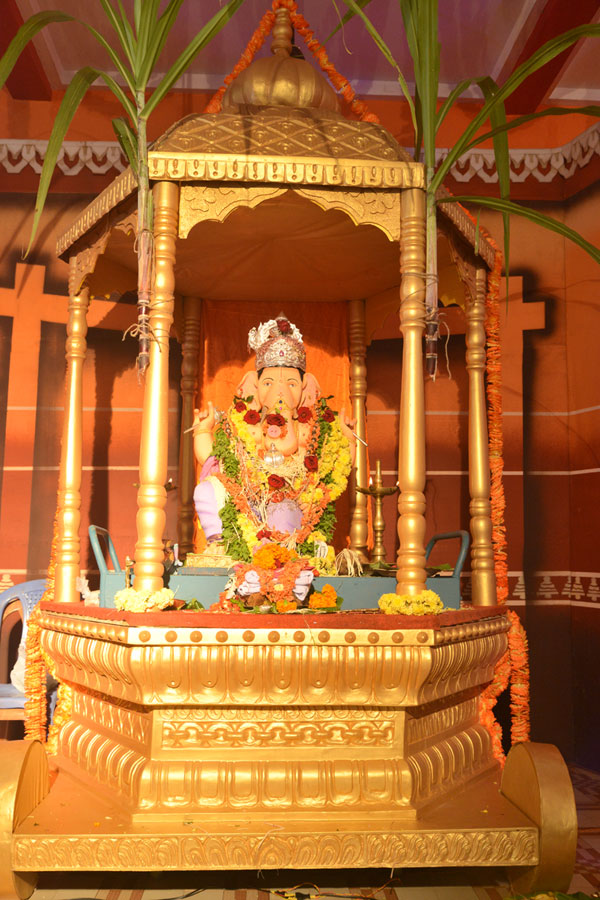 The three dsays long Shri Ganeshotsava festivities include religious and cultural programmes. Besides the Ganahoma and poojas every day, there would be music, dance, mimicry, folk dances, games and other variety entertainment programmes in order to promote local talents. There will be a long Tulu Play titled "Erend Panodchi---" on Tuesday, September 10,2013 at 10 pm. The play is written by Dinakara Bhandary, Kanajar and directed by Prabhakar Acharya, Edmer. Maha Annasantarpane will be at 12.30 pm on the same day.
Following the Mahapooje on Wednesday, September 11, 2013 at 4.30 pm, the procession carrying the idol of Shri Ganesh will commence at 5 pm which will proceed to Ganapana Katte and thereafter return to the pethe and proceed to Thirlapalke where the idol will be immersed at 8pm.
The Gita Mandir has got a new get up with bright colour and extended annexture with permanent roof and interlocked bricks so that cultural programmes could be presented in a more comfortable environment. According to P.D. Kamat, the Honorary President of the Samiti, the cost of the extension and facilities provided is around twelve lakhs of rupees. The Samiti also intends to construct kitchen and sanitary facilities in the near future. With these facilities, the premises of Gita Mandir can be made available to the villagers for various functions including marriages.
Residence of Late Baburaya Kamath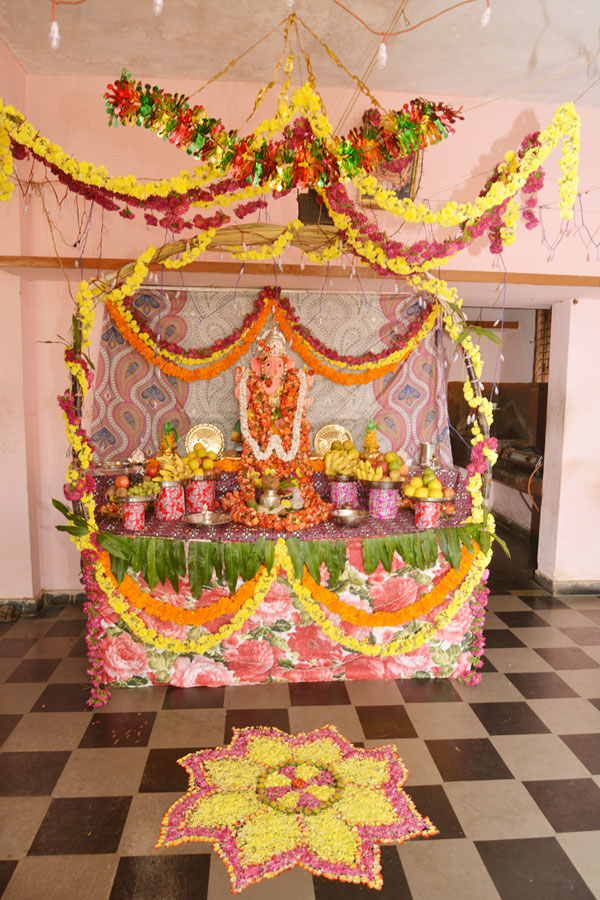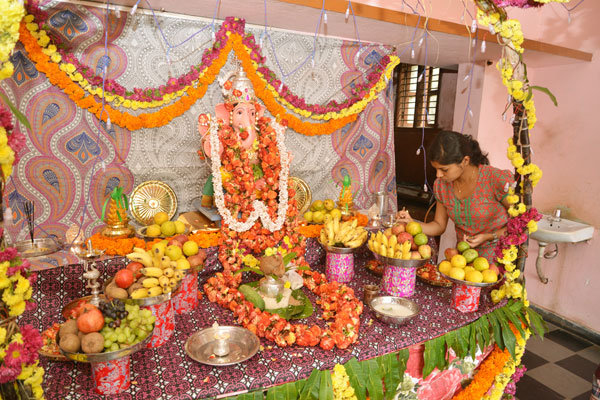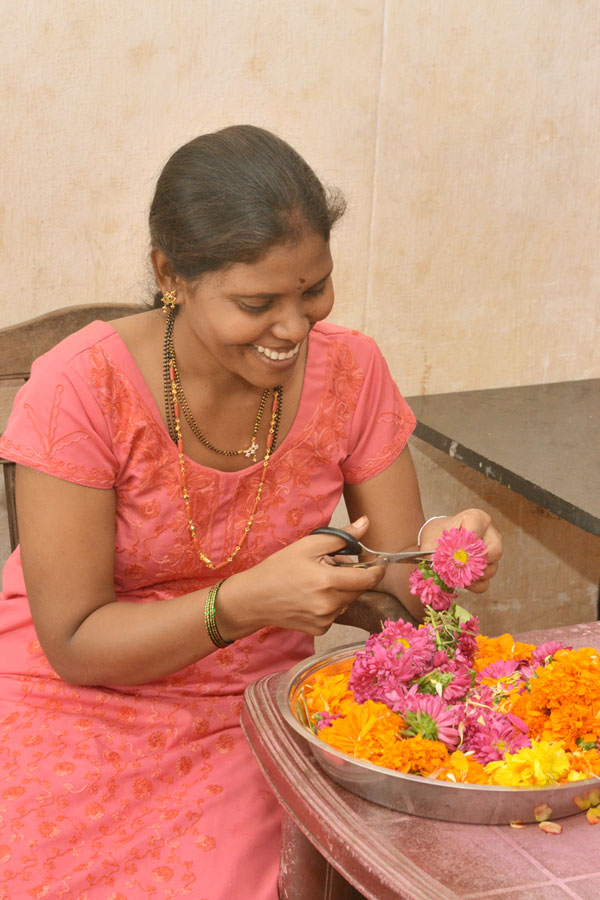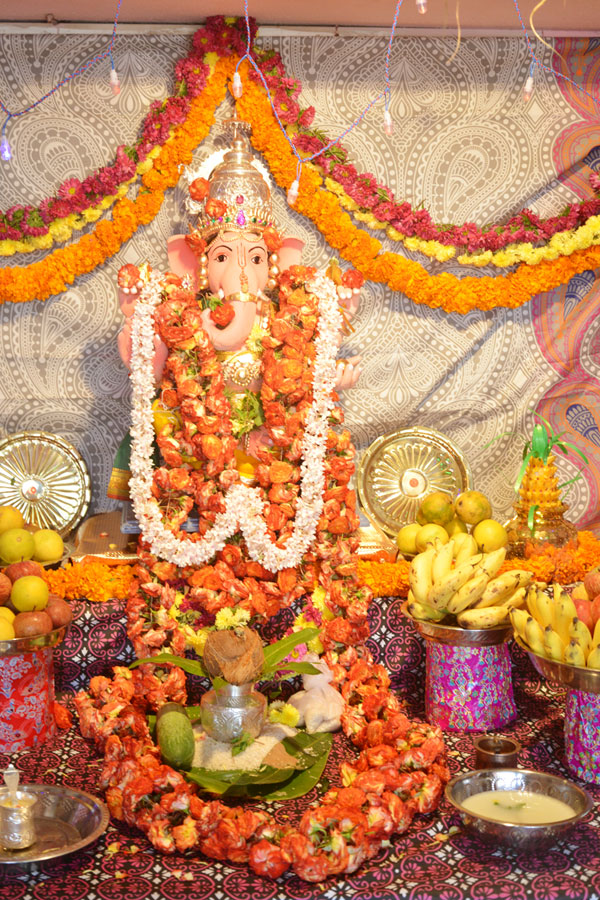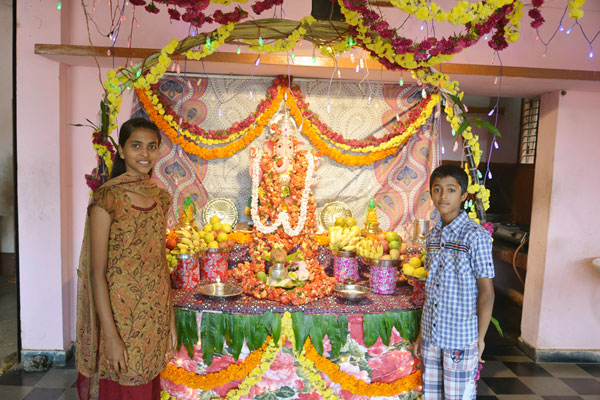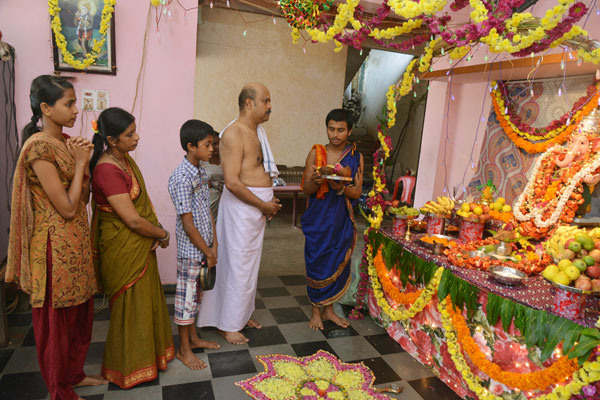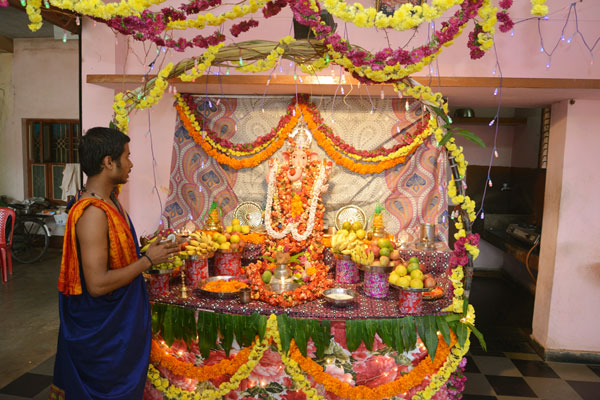 Residence of Late Vitala Das Kini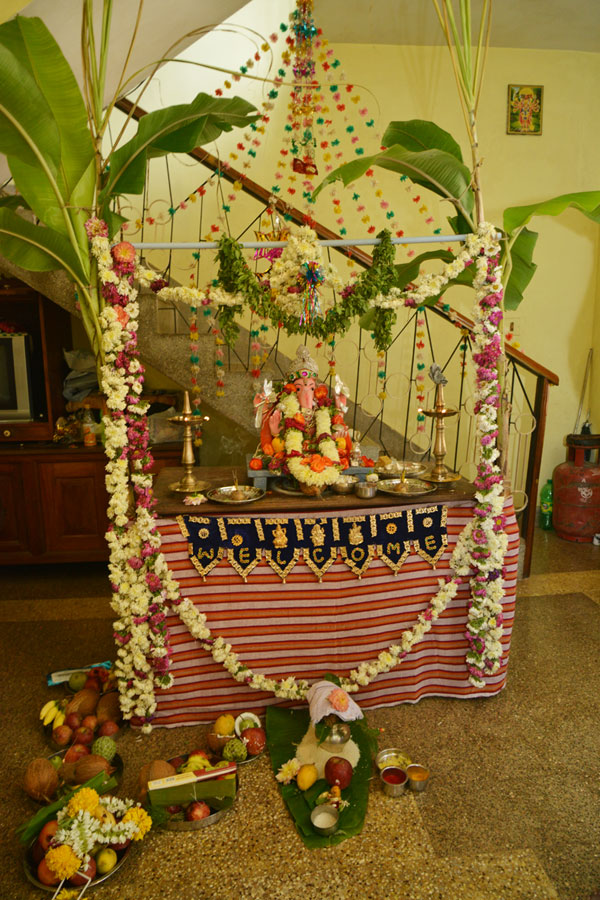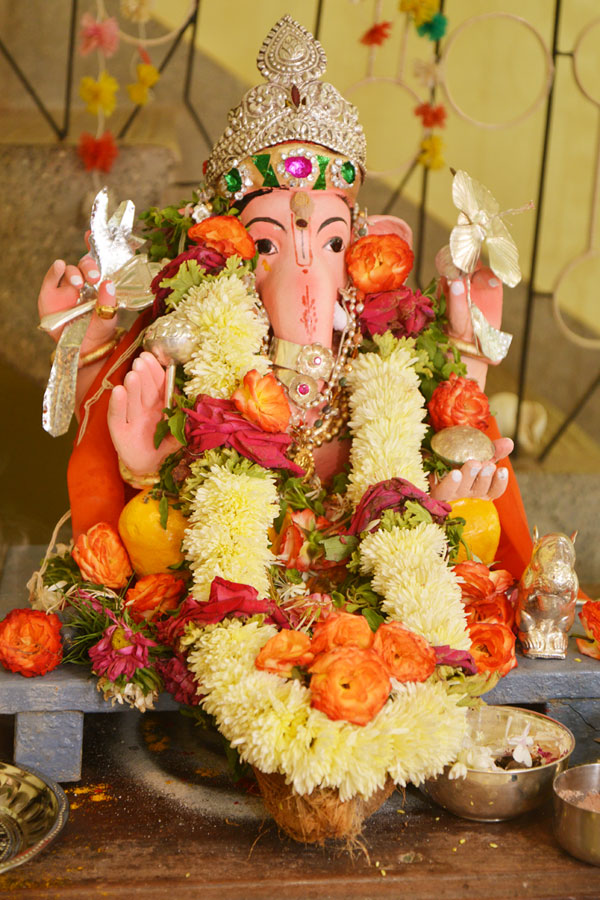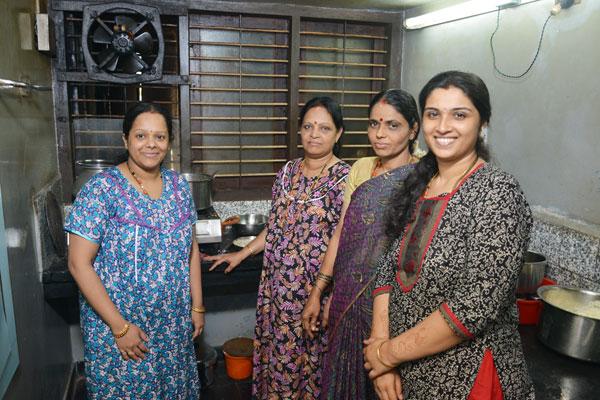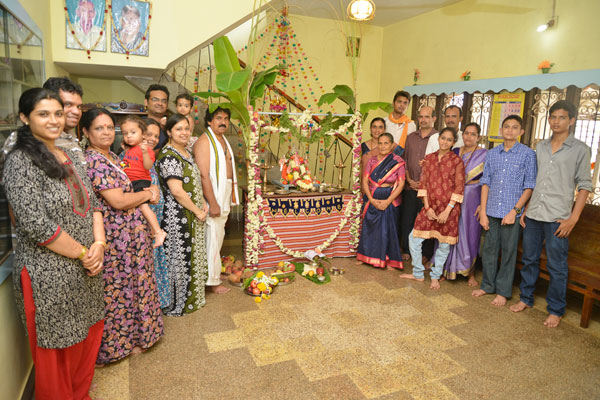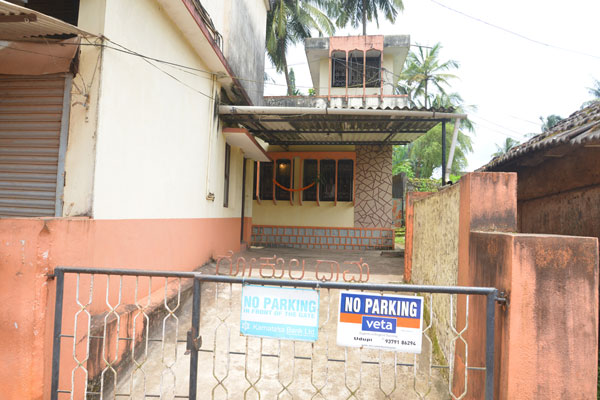 Melpete Friends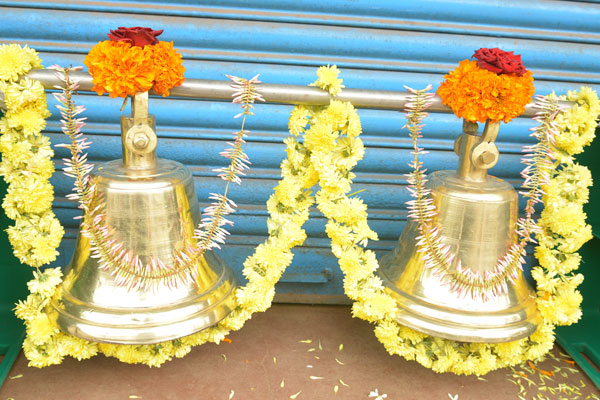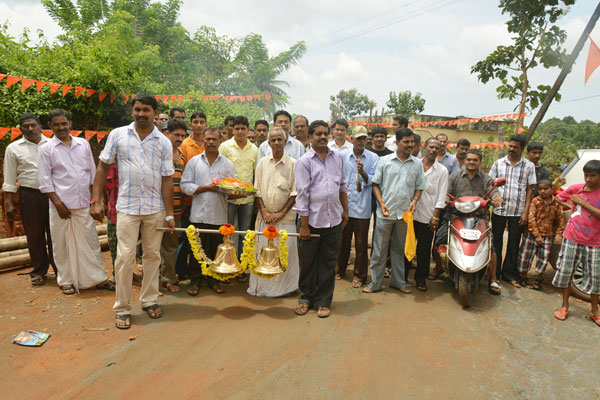 Residence of Late Narasimha Nayak & Late Subbanna Nayak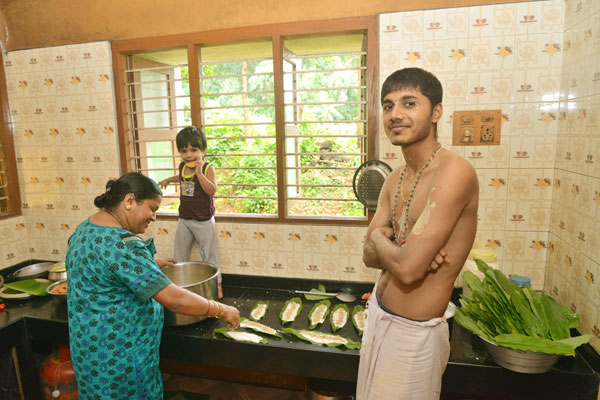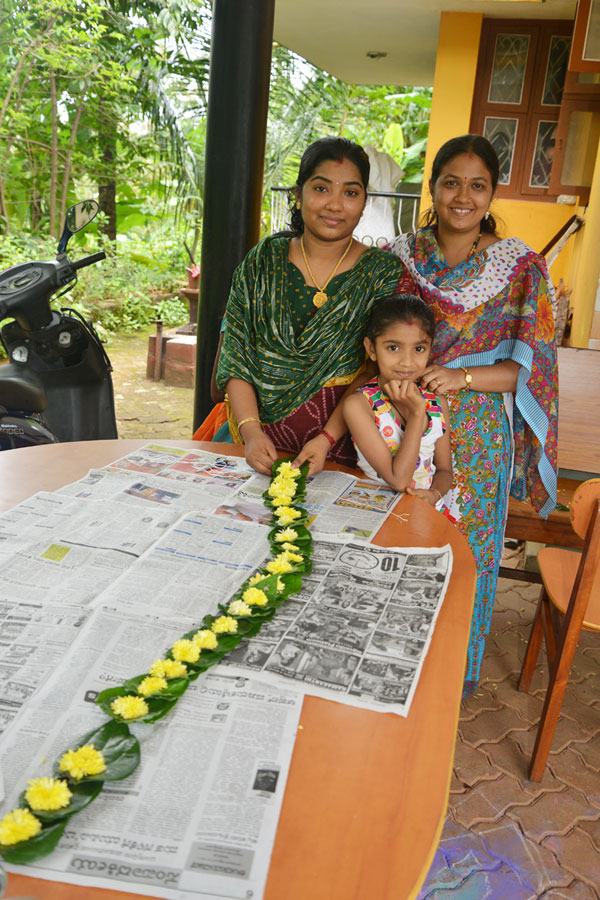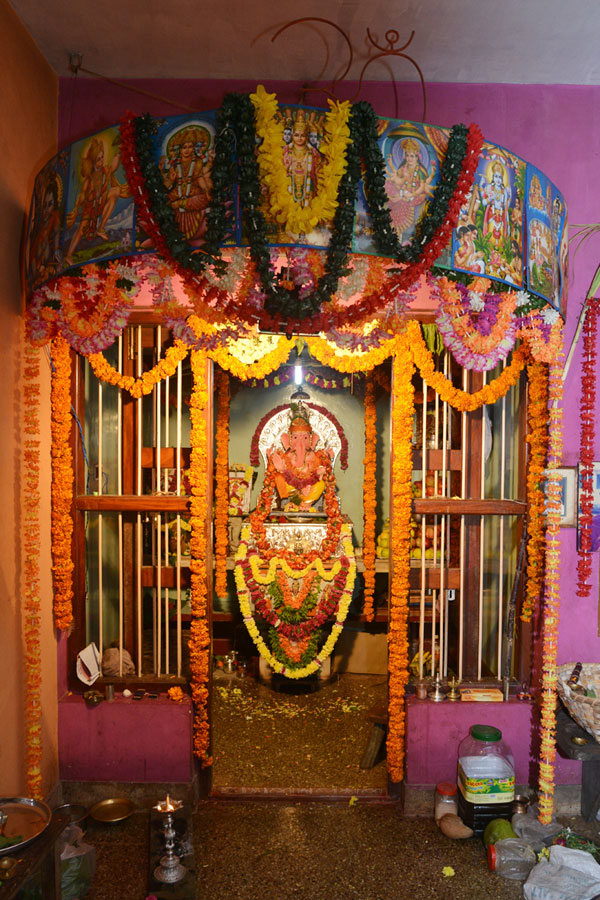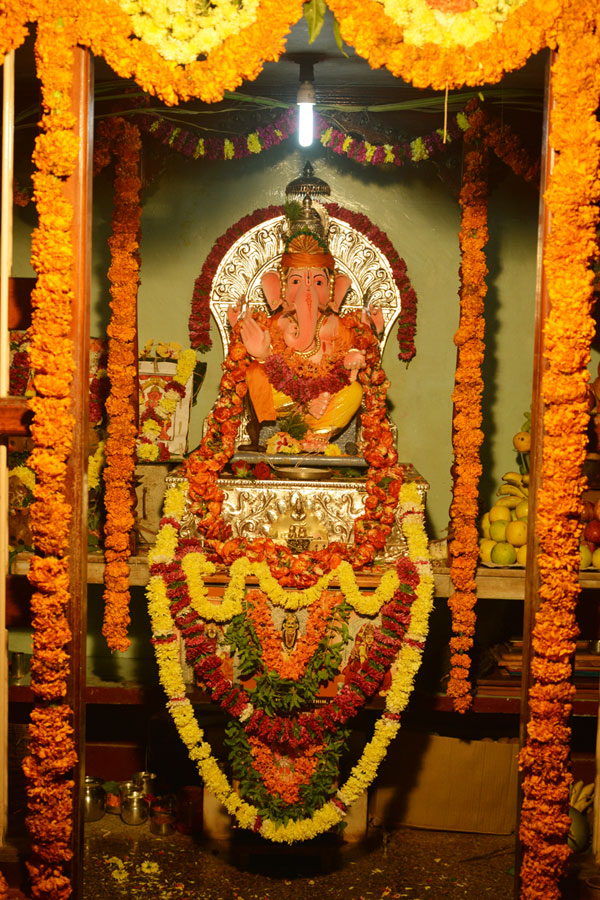 As in the past, Ganeshotsava is being celebrated in some of the households in Moodubelle. In the home of late Vithaldas Kini, Ganeshotsava is celebrated for the past 45 years. Presently Vasudeva Kini continues the tradition.
In the residence of late Baburaya Kamat, Ganeshotsava has been celebrated since 60 years. His son Diwakara Kamat is presently carries on the custom.
In the house of late Narasimha Nayak Ganeshotsava has been celebrated since the last 95 years. Presently, Pundalik Nayak and his brothers carry on the tradition.