Moodubelle: Stage is set for the grand 'Kavita Fest-2012
By Eugene DSouza, Moodubelle

Bellevision Media Network


Moodubelle, 07 January 2012: Hectic preparation were going on since the morning of Saturday, January 7, 2012 for the grand 'Kavita Fest-2012' that will be held on Sunday, January 8, 2012 at Mudartha House, Kattingeri, Moodubelle.
The stage was already erected on Friday evening. Volunteers had gathered since the morning of Saturday to decorate the venue as the pandal was being put up. Meanwhile, various traditional artefacts associated with day-to-day life such as agriculture and domestic use have been collected to for a small exhibition. Ronald Saby D'Souza and Elias D'Souza of Bellevision as well as Sannu Monis supervised the stage preparation and decoration in the pandal.
The folk dance group from Assam has already arrived in the morning on Saturday. Ramesh Veluskar who will be inaugurating the Kavita Fest-2012 has also arrived by noon. A group of around 50 guests from Goa are expected to come by evening. Guests are also expected t arrive from Mumbai and Kerala by Sunday morning.
The day-long Kavita Fest will be held from 10 am to 8 pm and will be inaugurated at 10 am by Ramesh Veluskar, eminent Konani poet. Dr Kiran Budkuley, Prior to the inauguration, there will be a grand procession from the entrance at the Naalku Beedi to the venue of the Kavita Fest in the Courtyard of the late Monnu Master's Residence with Chende beats and folk dance by the local Marathi community members.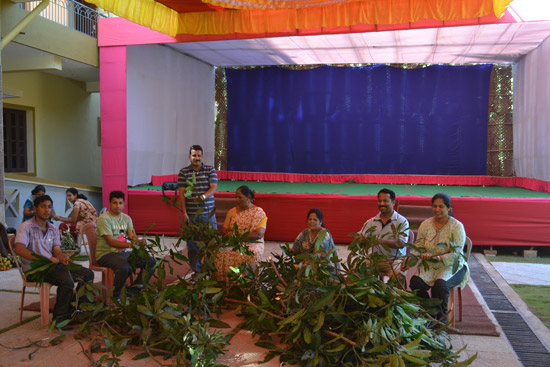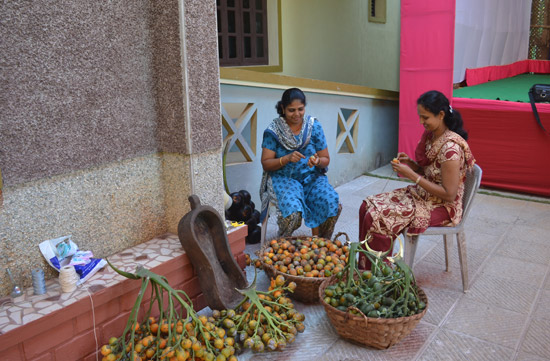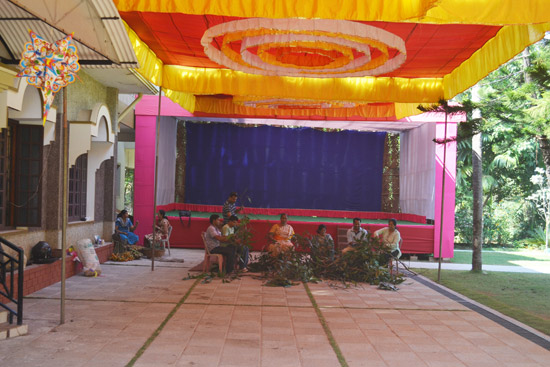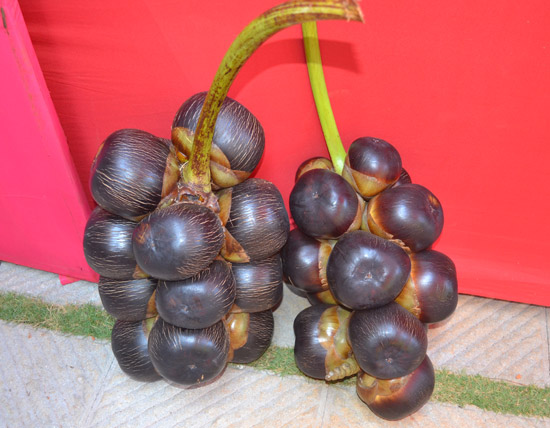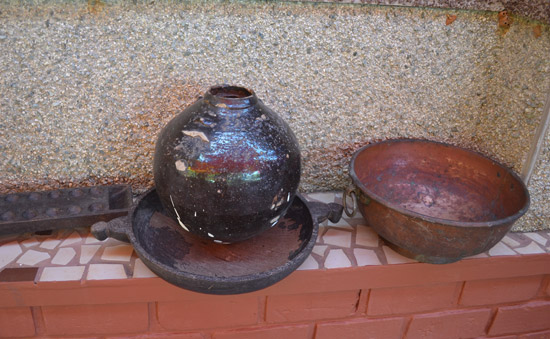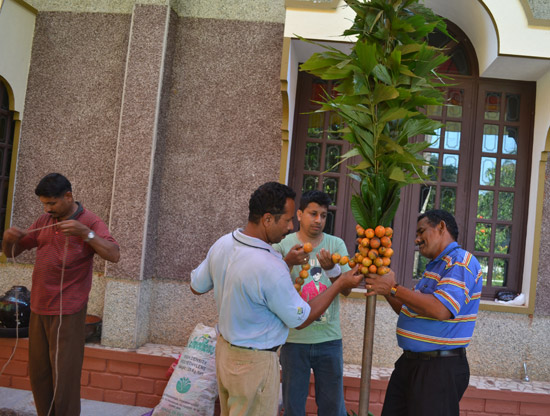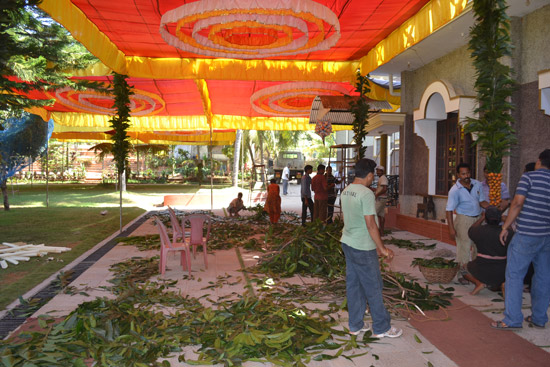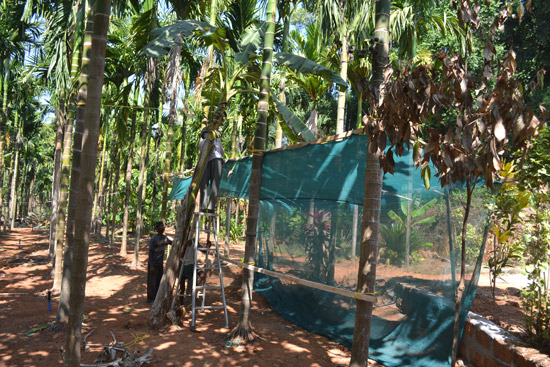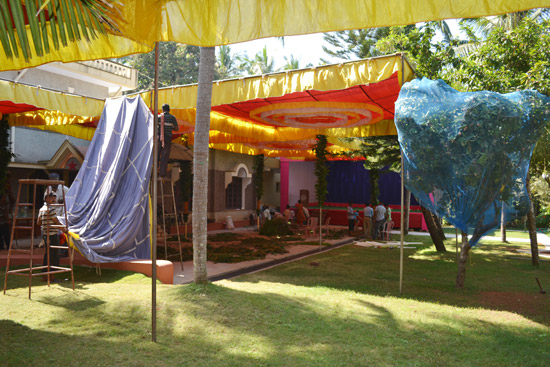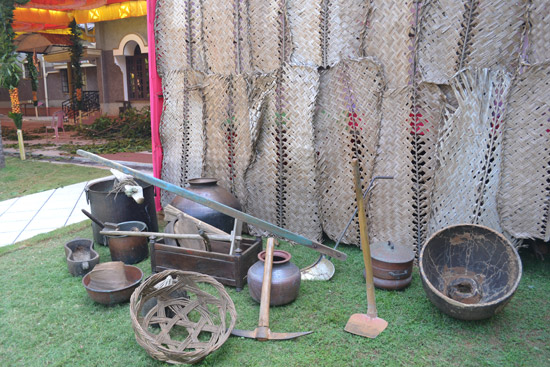 Following the inauguration, a symposium on poetry will be held at 10.30 am followed by poetry reciting competition at 11.30 am. After the lunch at 1 pm, poetry reading session will be held from 2.30 pm followed by stage programme for which. Dr. Kiran Budkuley, Associate Professor of English, University of Goa, will be the Chief Guest. Lavita Monteiro and Rohan Monteiro of Property Infra Tech India Pvt Ltd., will be the Guests of Honour for the Fest along with the hosts Regina and Bernard D'Souza. The last programme of the Kavita Fest-2012 will be Bihu Songs and dances by Ranjit Gogoi and Group from Assam.
Other highlights of the Kavita Fest-2012 include release of poetry collections of Aruna rao's 'Sakshatkar' and Sannu Monis' 'Abolim'; prize distribution of the late Charles and Theresa Rodrigues Memorial Poetry Writing Competition; prize distribution for Rohan and Lavita Monteiro-All India Konkani Poetry reciting Competition and the symposium on 'Poetry and Art', moderated by Sridhar Kamat Bambolkar and speakers will be William Pais and Rakhi Amonkar; and presentation of Mathias Family Poetry Award 2011 to Shivananda Shenoy of Kottayam.
Bellevision, which has joined Kavita Trust to organize the `Kavita Fest 2012', has been working zealously to make the Kavita Fest a grand event befitting its growing stature and popularity. They have formed an organizing committee to share the responsibility pertaining to the preparations for the Kavita Fest-2012.