Udupi: SSLC Exam Invigilator's Mistake –Glenita Reema Pinto Second Topper in District
By Snehalatha, Udupi

Bellevision Media Network


Udupi, 10 May 2013: Two students of St Mary's High School, Shirva who have appeared for SSLC exam at last got justice for the mistake of invigilators in awarding marks.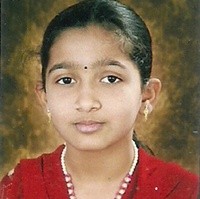 The students Glenita Reema Pinto and Sheetal Lisha Renjal were awarded 138 marks out of 125 in Kannada! The Karnataka Secondary Education Board has withheld the results of these two students causing agony to both of their parents.


Meanwhile, the invigilators awarded 124 marks out of 125 to both, with this total marks earned by Glenita Reema Pinto was 612, thereby she was qualified to be second topper in Udupi district.


The teaching-staff of St Mary's High School, the parents of both the students are thankful to the Board in resolving the issue at the earliest.