Mangalore: Those throwing plastic waste in public places to be fined from December 1
Mayor to hold meeting soon to discuss problems of cooking gas consumers
Mangalore, 01 Nov 2012: Mangalore City Corporation Commissioner Harish Kumar K. said on Wednesday that the corporation would take action against those who threw plastic waste in public places from December 1.
At the monthly meeting of the corporation council here, he said that the district administration had banned use of plastic carry bags, cups and sheets used on dining tables in Mangalore taluk from November 1. It was on a direction by Minister in-charge of Dakshina Kannada C.T. Ravi. The civic body would wait for a month for the people to get accustomed to the ban. Later, the corporation would impose fines on those who threw plastic waste in public places.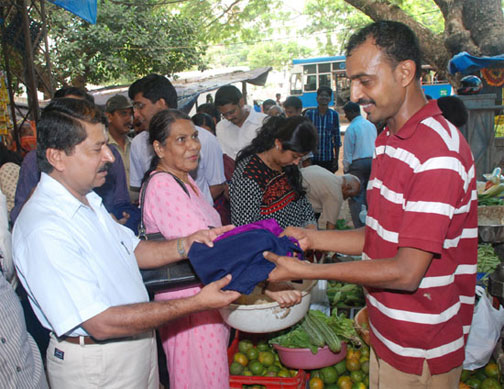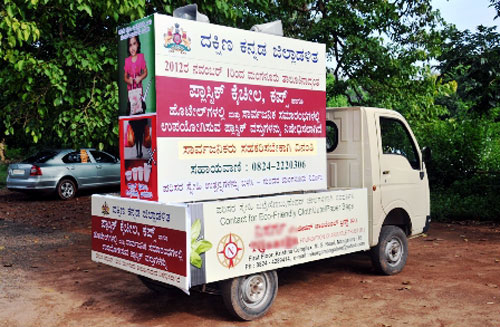 Councillor Harinath and other councillors welcomed the ban on plastic carry bags. Mr. Harinath said that there was a need to check the growing plastic menace in the city.
He said the corporation could reserve an acre of land in each ward for disposal of solid waste.
Mr. Kumar said that 92 per cent of work on the underground sewage network and associated facilities taken up with loans from Asian Development Bank (ADB) had been completed in the city. The deadline for completing the work under Karnataka Urban Development and Coastal Environment Management Project (KUDCEMP) was December-end.
The former Mayor M. Shankar Bhat said that the underground water supply line between Kottara and Kottara Chowki had been leaking since last month. The Commissioner said that the only option for it to put a separate pipeline as the road had been concreted. Bids had been invited for the purpose, he added.
When Mr. Bhat sought to know the status of a proposal to construct a bus stand at Pumpwell, the commissioner said that the project needed an underpass on NH 66. The National Highways Authority of India (NHAI) had stated that it required Rs. 10 crore and if the Union government agreed to bear the cost, it would construct the underpass.
Mr. Kumar said three meetings had been held with the NHAI authorities to sort out issues pertaining to highway widening work within the jurisdiction of the corporation.
To a question, the commissioner said that the civic body had to pay Rs. 17 crore to contractors.
Mayor Gulzaar Banu said that she would convene a special meeting in a week to discuss the problems of cooking gas consumers and issues pertaining to distribution of ration cards.