Udupi: Easter-the feast of the Risen Christ celebrated with solemnity and devotion
By Eugene DSouza, Moodubelle

Bellevision Media Network


Udupi, 20 Apr 2014: Following the period of Lent which marked the period of penance, sacrifice and prayers, Christians all over the world celebrated Easter with solemnity and devotion as well as festivity. Easter is considered to be one of the most festive events among Christians worldwide, and is thought to be the most significant day as it commemorates the day when Jesus Christ resurrected from death.
Many Christians view Easter as the greatest feast of the Church year and is marked as a day of joy and celebration to commemorate that Jesus Christ has risen.
The Easter Vigil began in St. Lawrence Church, Moodubelle on Saturday, 19 April 2014 at 7 pm. The Easter Service was conducted by Rev. Fr. Robert Lasrado(OFM Cap), Superior of the Assisi Nilaya as the chief celebrant along with Rev. Fr. Joswey Fernandes and Rev. Fr. Paul Sequeira.
The service began with the blessing of the new fire during which all the lights within the church were switched off. Rev. Fr. Paul Sequeira blessed the new fire and lit the Pascal Candle and carried it inside the church and placed it on the pedestal in front of the main altar. Thereafter, he sang the Exultet. This was followed by four readings from the Old Testament of the Holy Bible.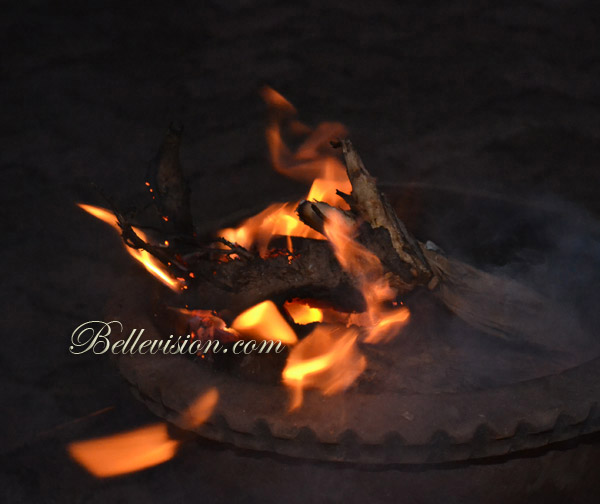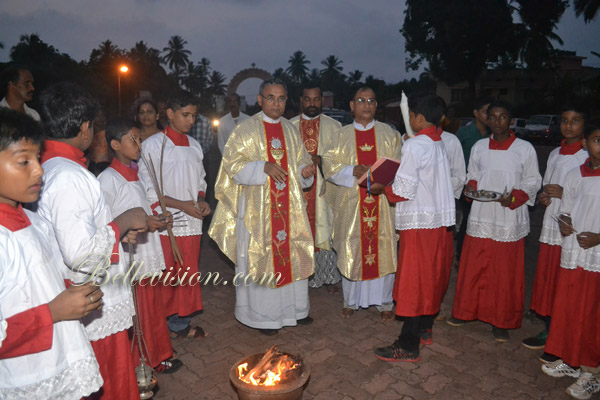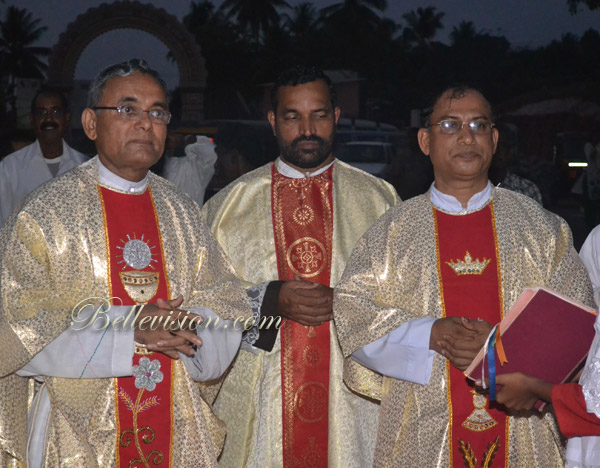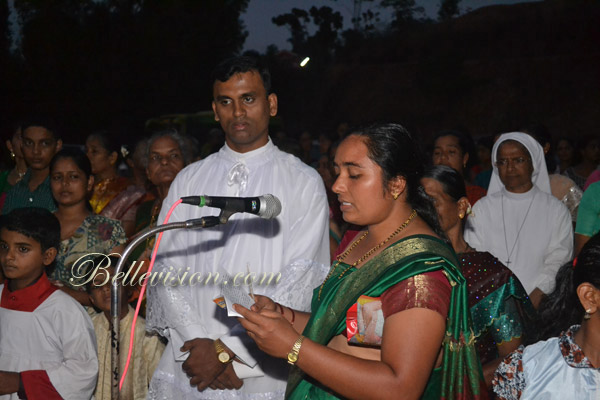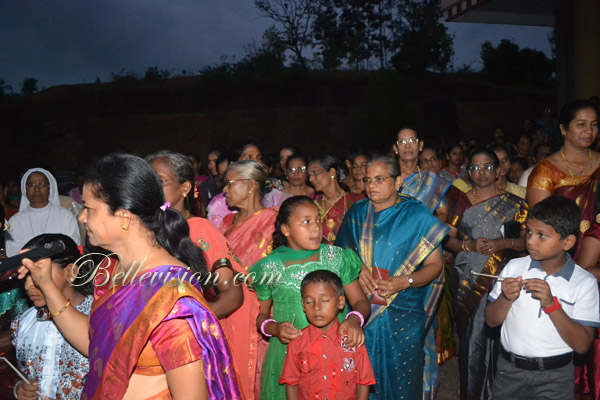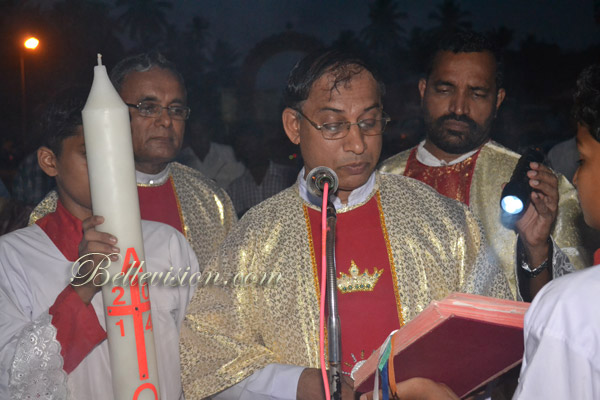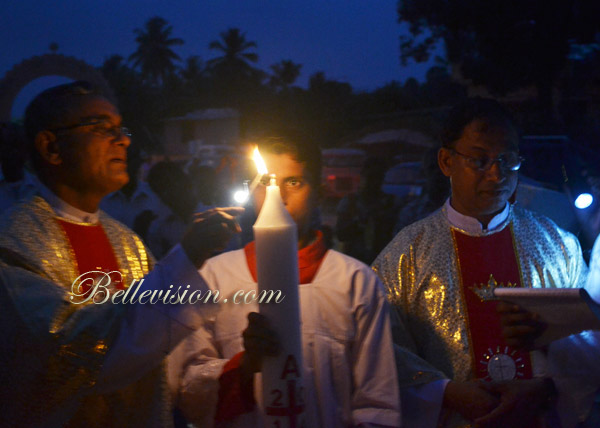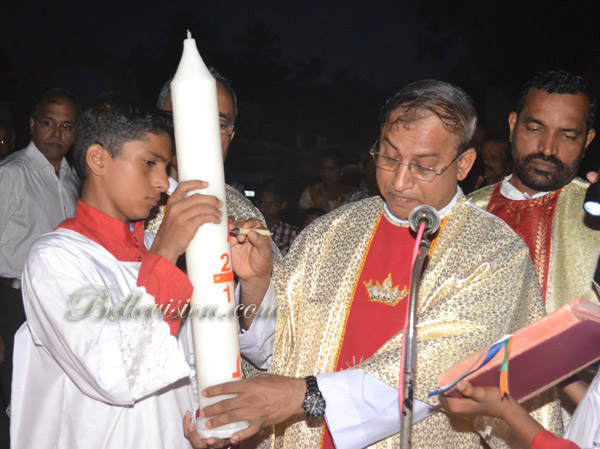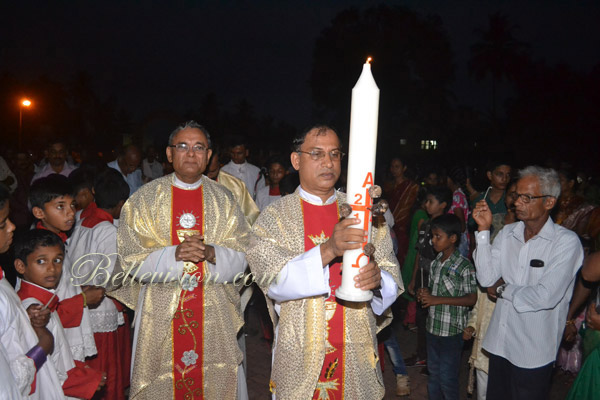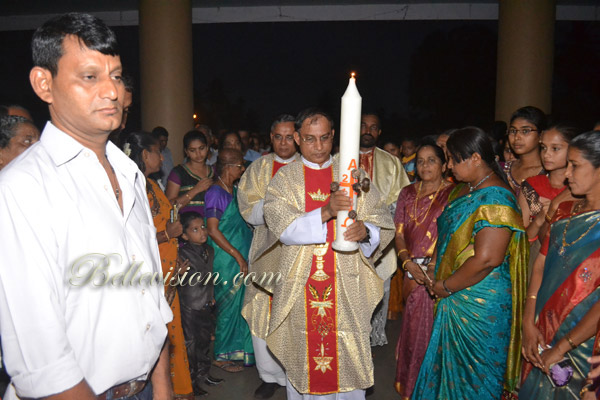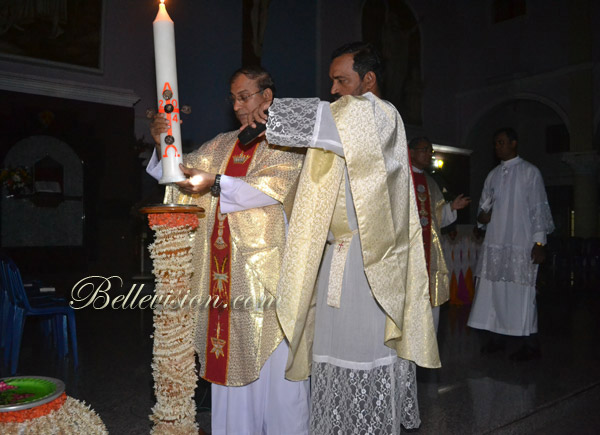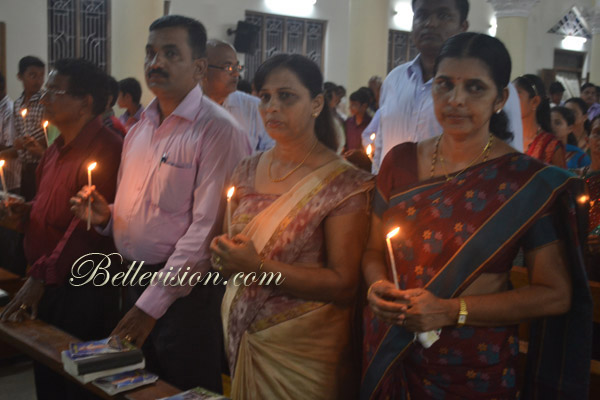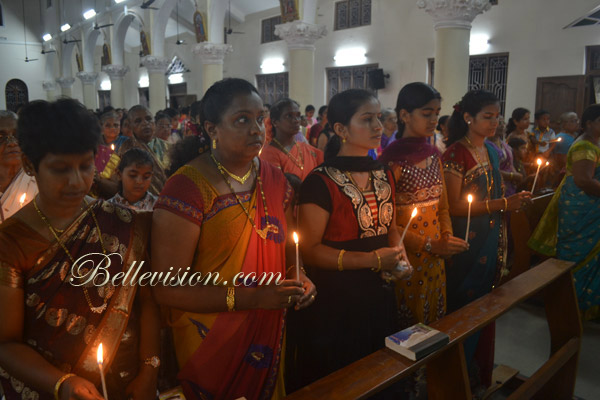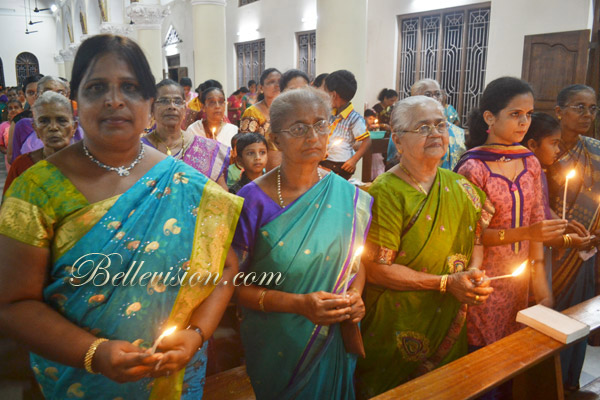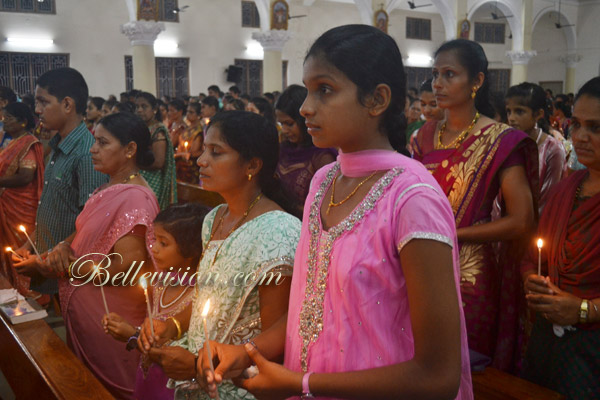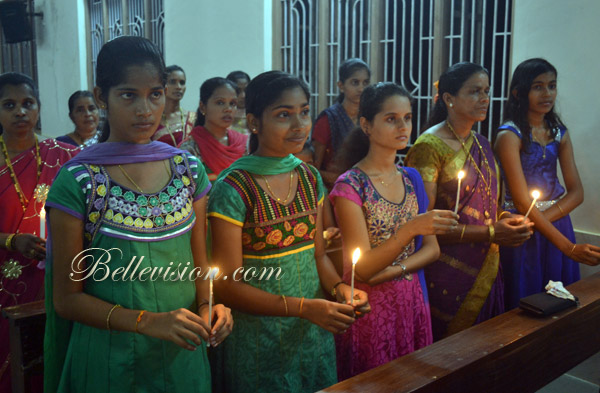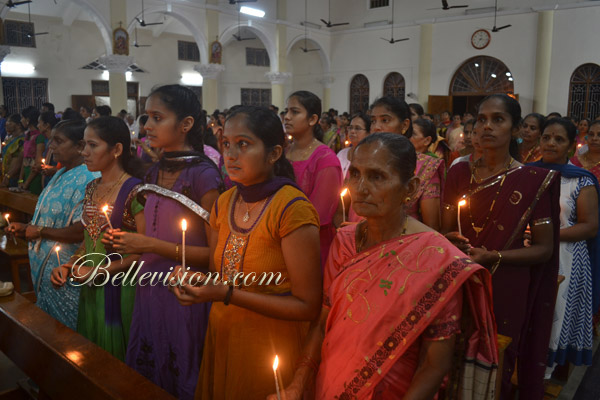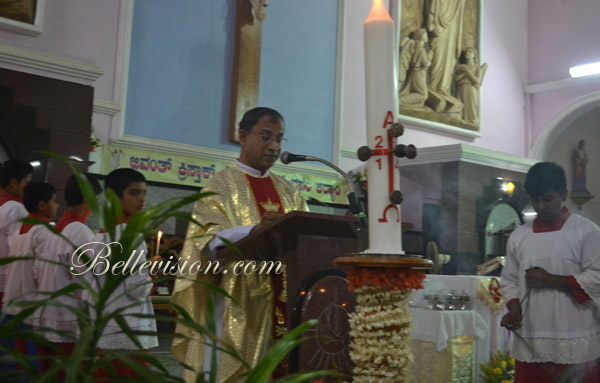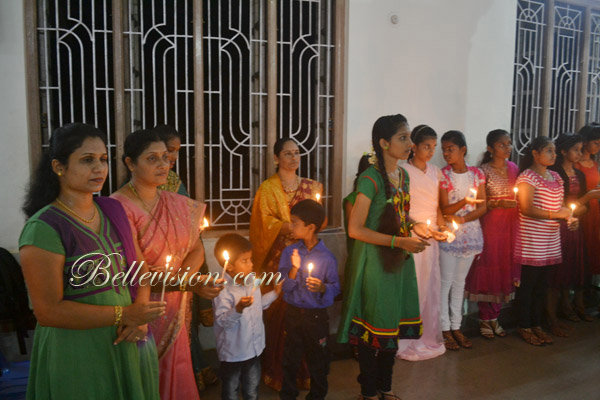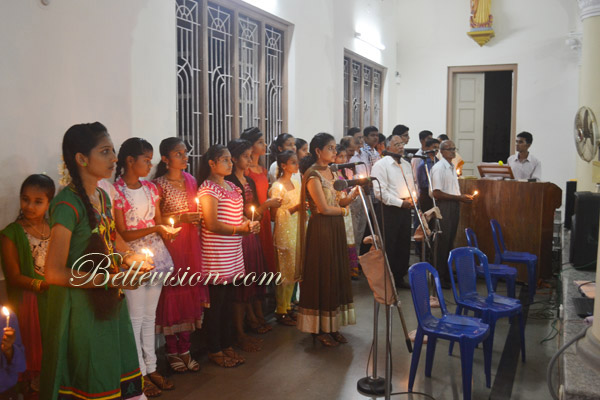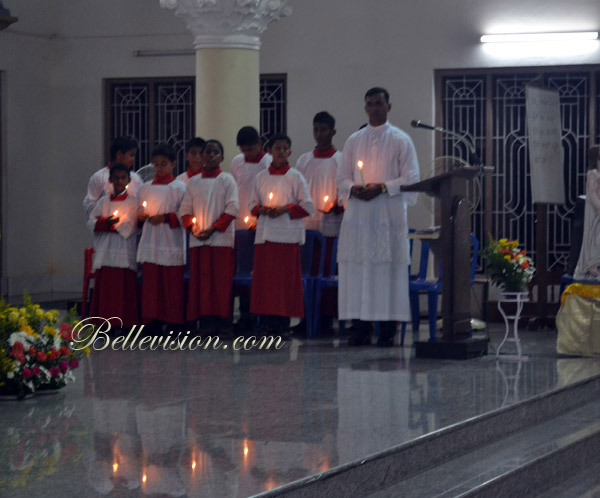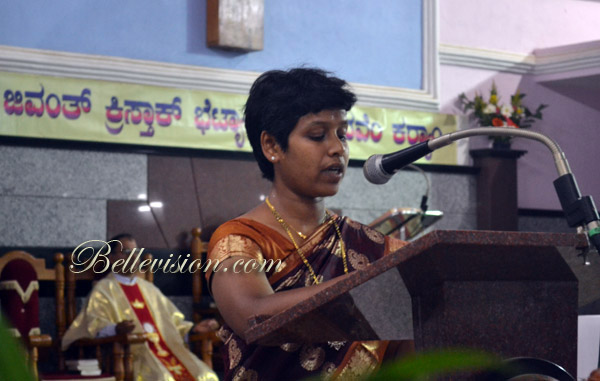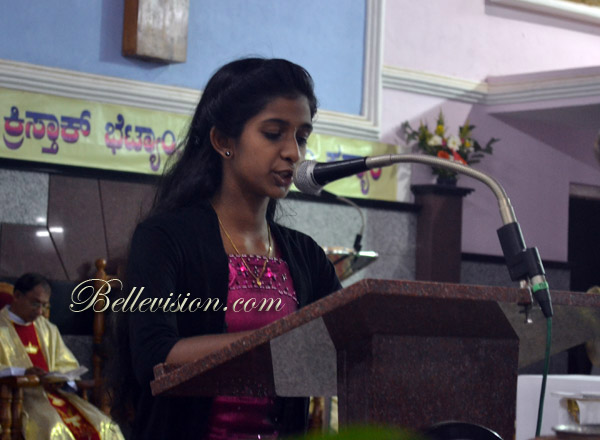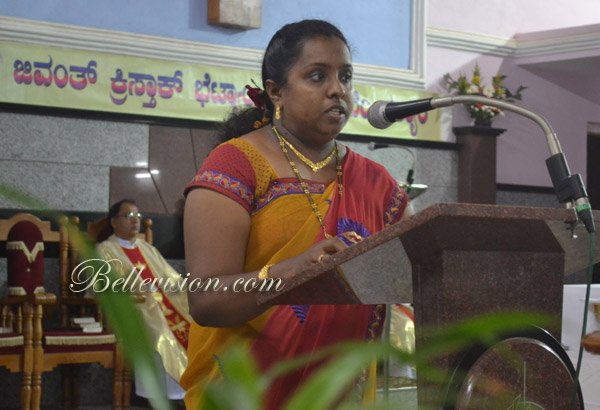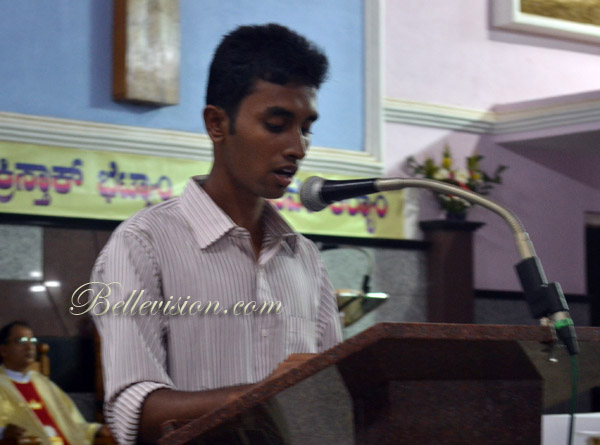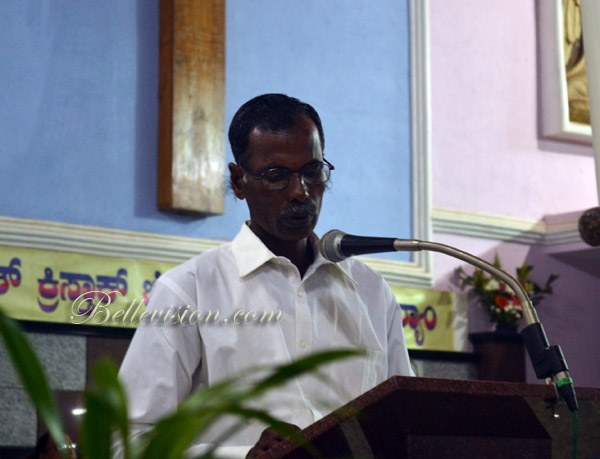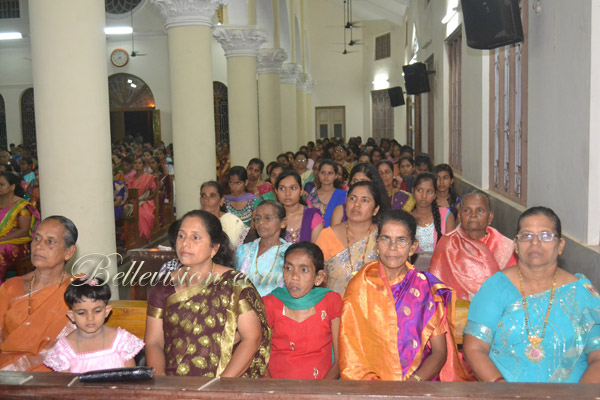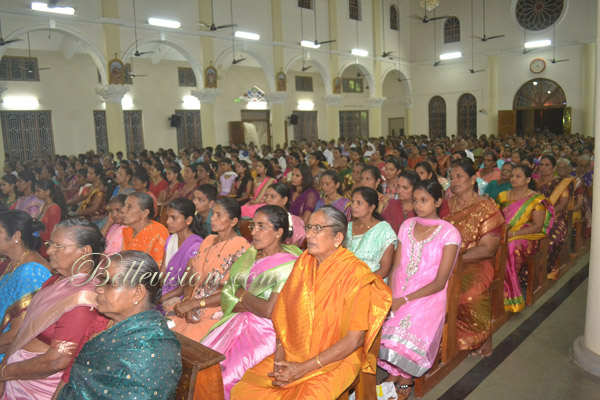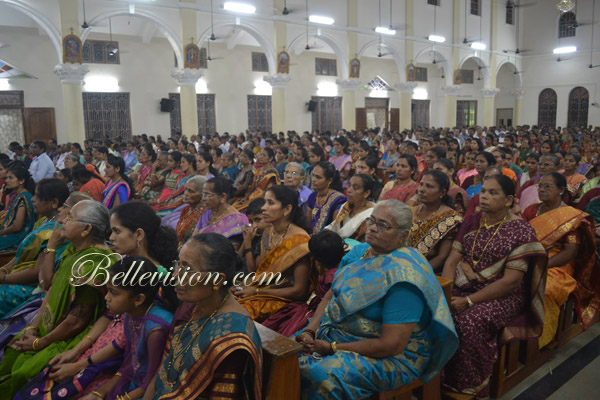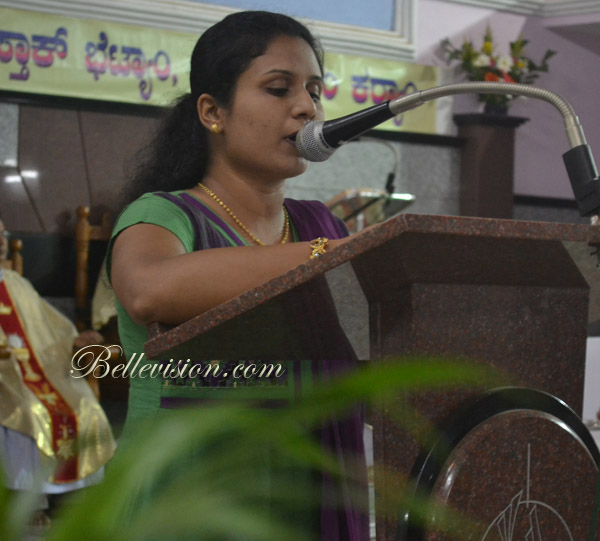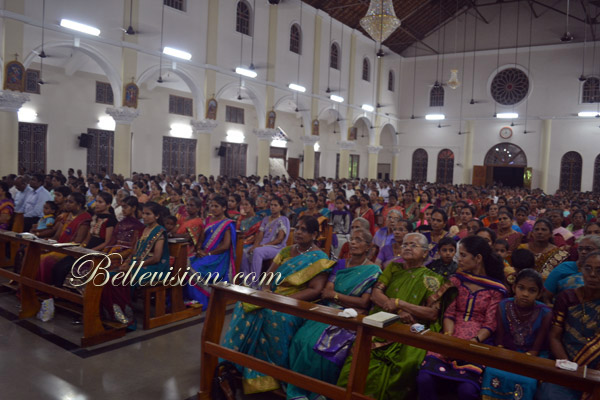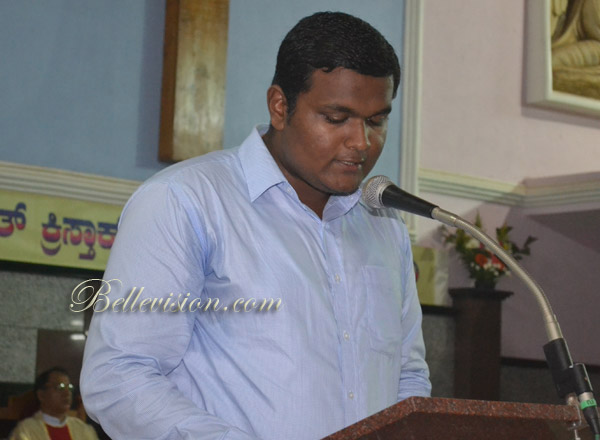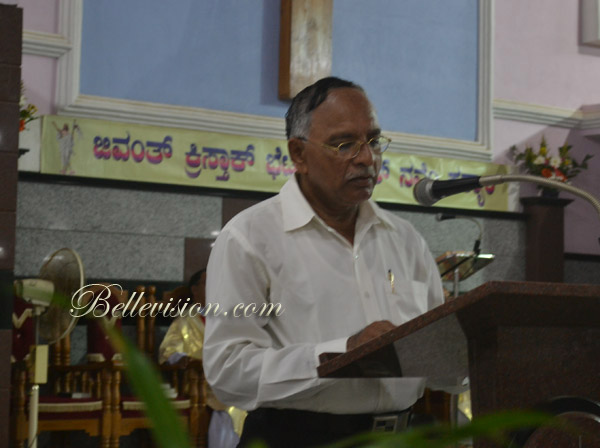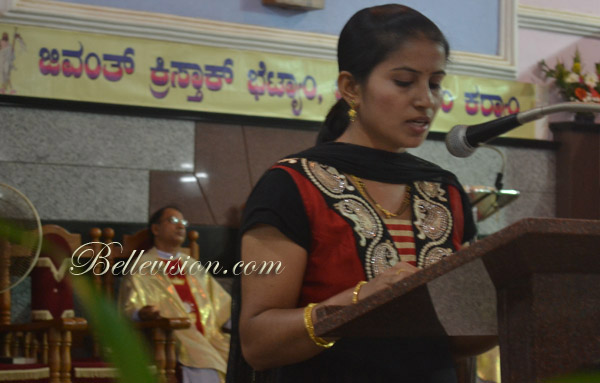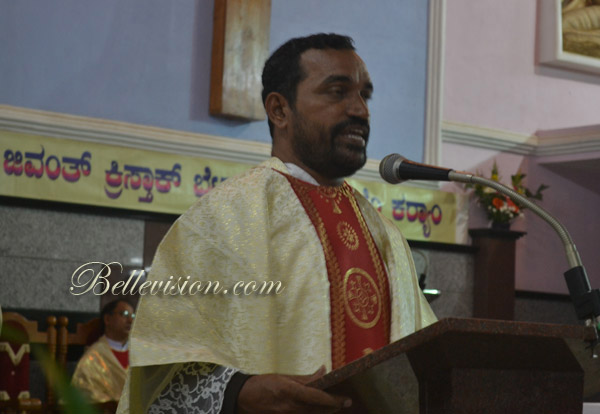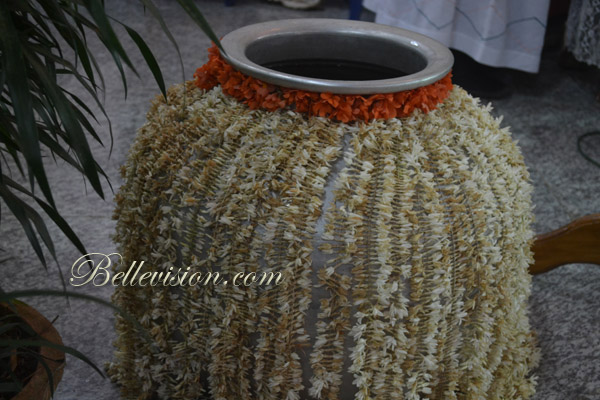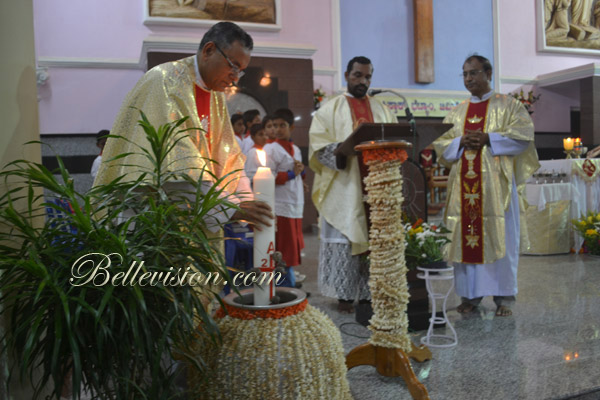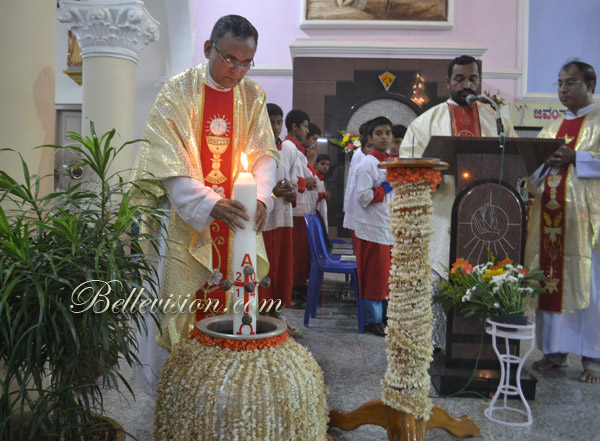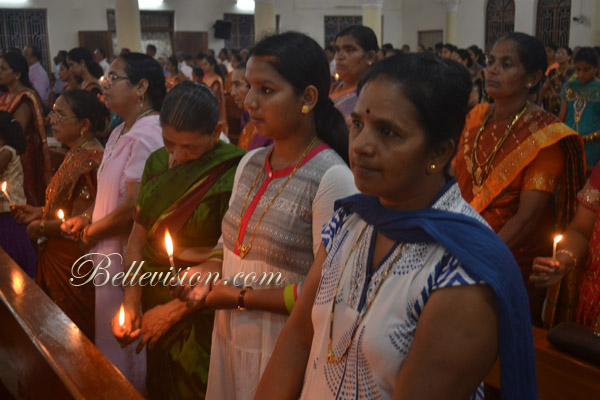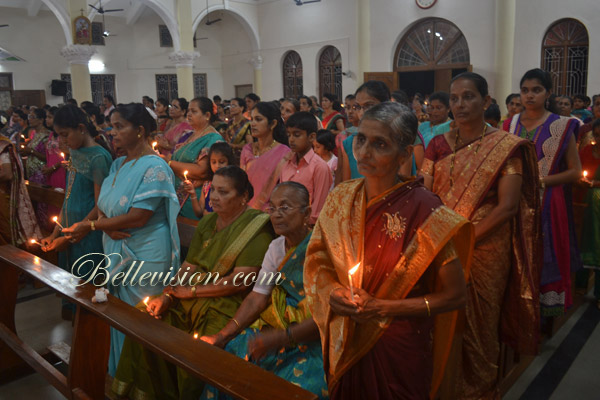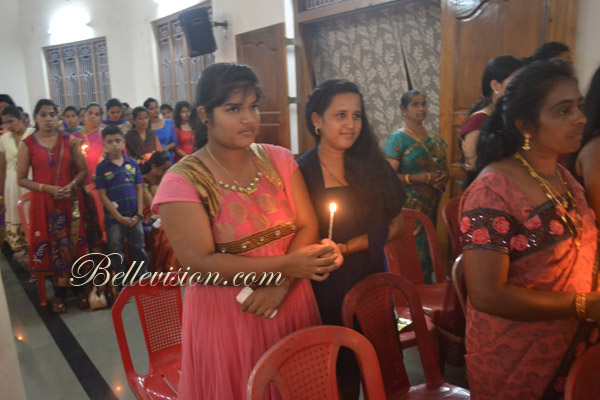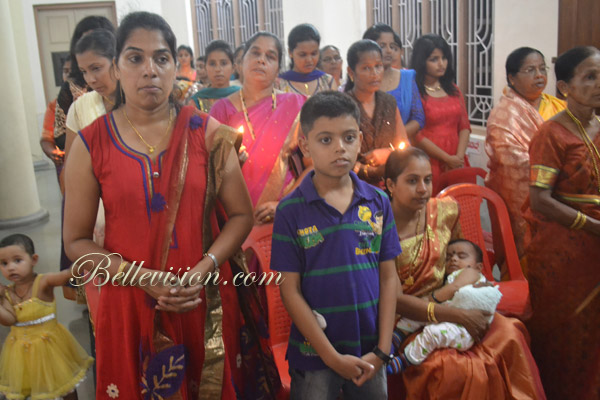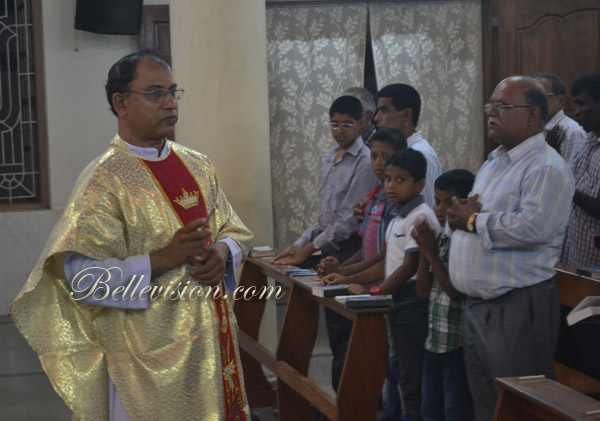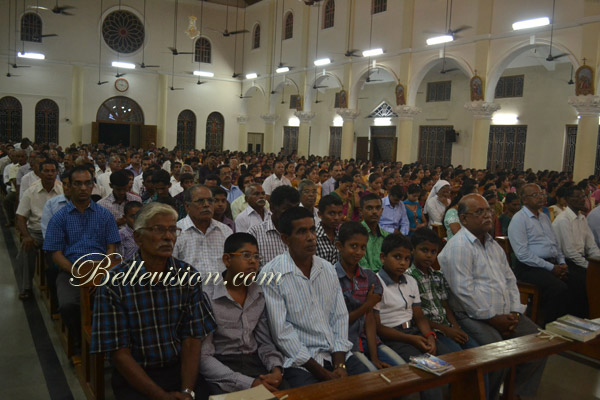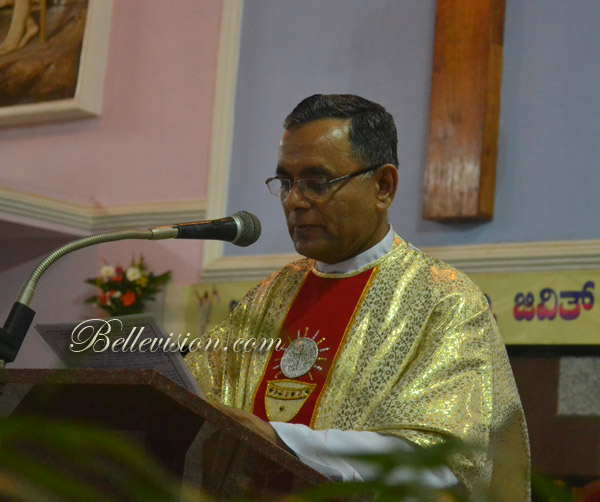 As the Mass proceeded during the Gloria bells were rung and the decorative lights were switched on to mark the resurrection of Jesus Christ.
In his homily, Rev. Fr. Robert Lasrado highlighted the importance of Easter and Risen Christ through a number of examples.
As an important part of the Easter Service Water was blessed, Baptismal promises were renwed and the faithful were sprinkled with the newly blessed Holy Water.
The solemn Easter Vigil and Holy Mass ended at 9.30 pm. Rev. Fr. Joswey Fernandes wished the faithful Happy Easter and thanked all those who had helped in conducting liturgical and other supporting services on Palm Sunday, Holy Thursday, Good Friday and Holy Saturday.
Br. Roy Lobo anchored the liturgical service during the Easter Vigil and Mass. The contribution of choir during the Holy Week was excellent with beautiful singing of hymns. The main altar was elegantly decorated under the able guidance Sr. Irene, Superior of the Loreto Convent.
Bellevision.com wishes Happy Easter to all its readers and supporters.