Easter Vigil in St. John the Evangelist Church
By John Rodrigues

Bellevision Media Network


Udupi, 20 Apr 2014: The Easter Vigil began in St. John the Evangelist Church, Shankerpura on Saturday, 7 pm in the church Presmises Blessing of the fire and frankincense was done by Rev. Fr. Leslise C. D'Souza, Parish priest along with Rev. fr. Vincent Coelho & Rev. fr. Lawrence Mendonca, As the Mass proceeded during the Gloria bells were rung and the decorative lights were switched on to mark the resurrection of Jesus Christ. Pascal candle was lit and exultate was sung by fr. Vincent Coelho.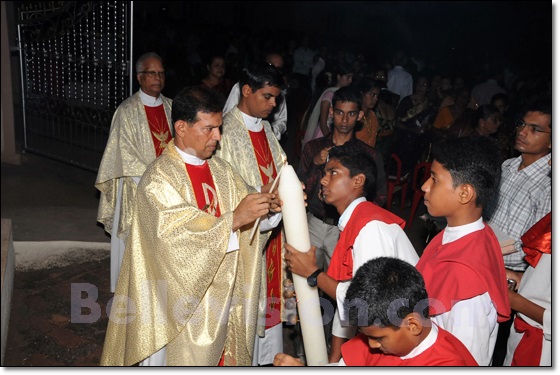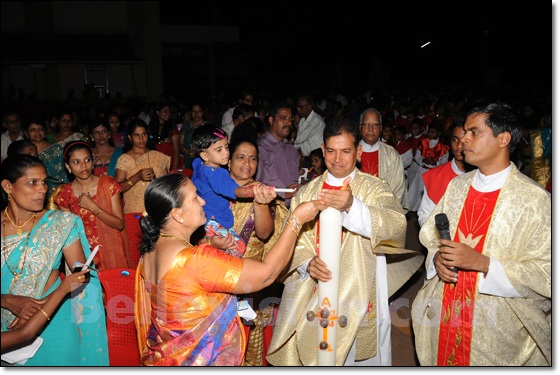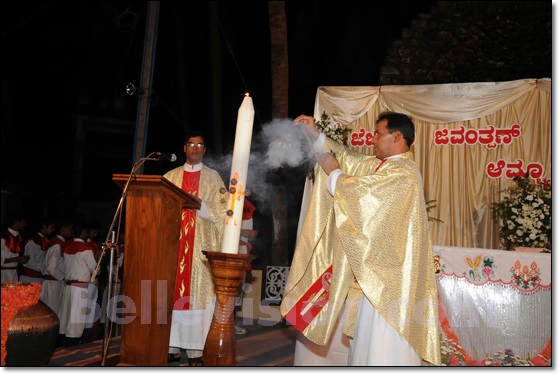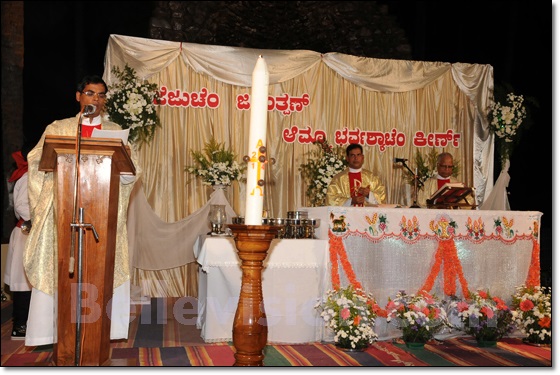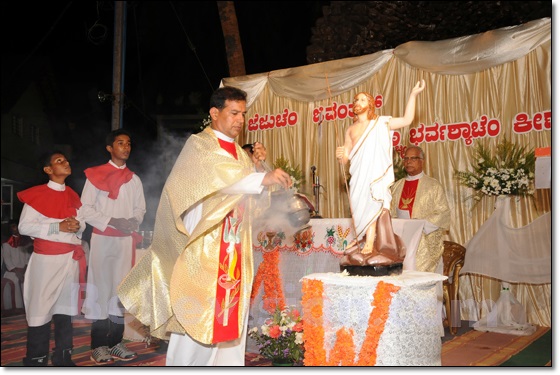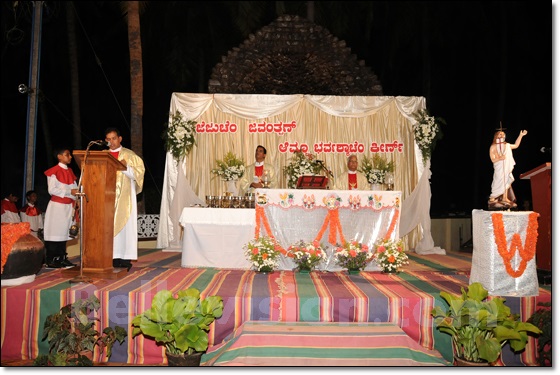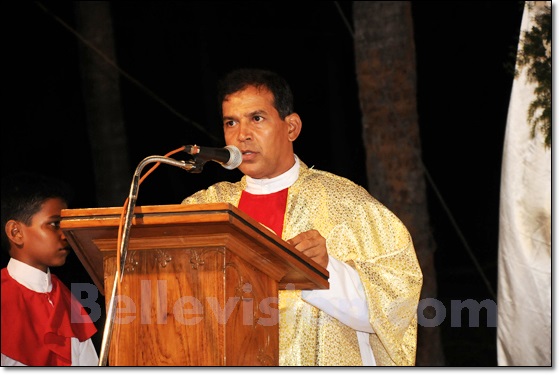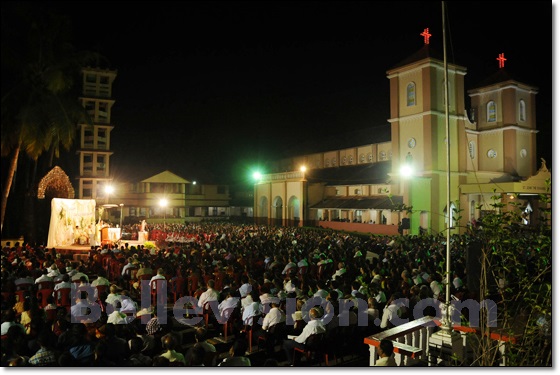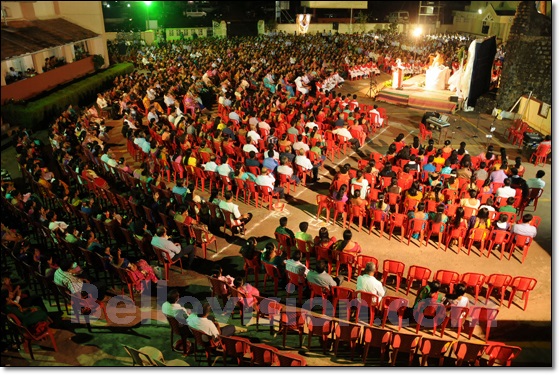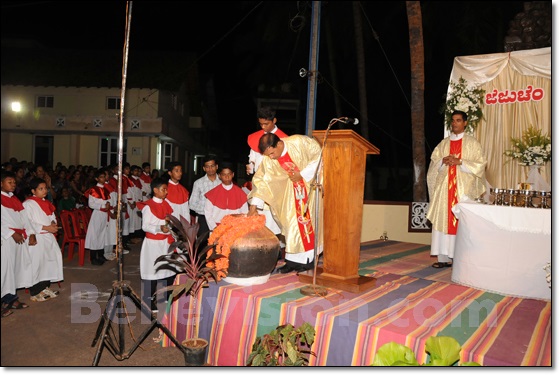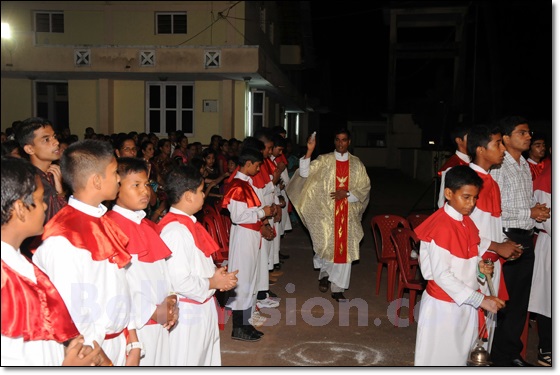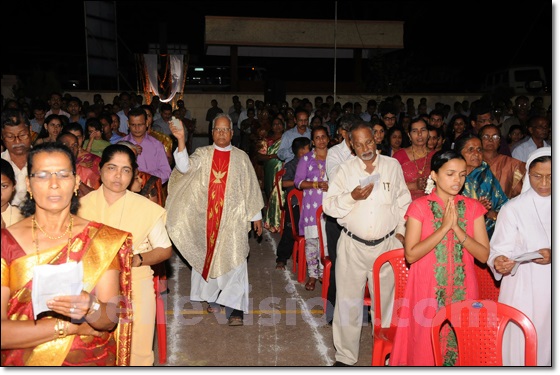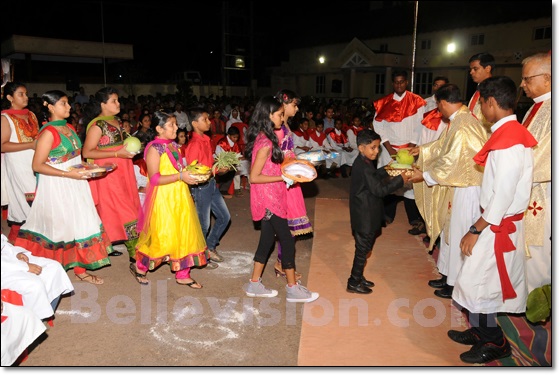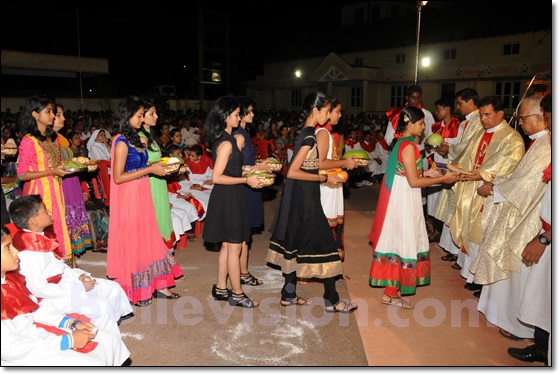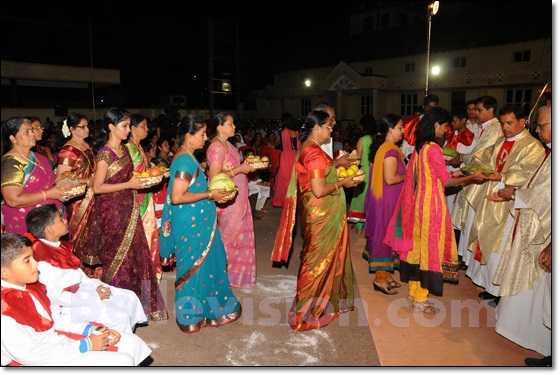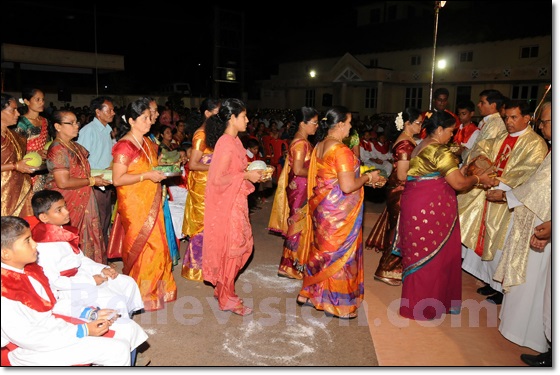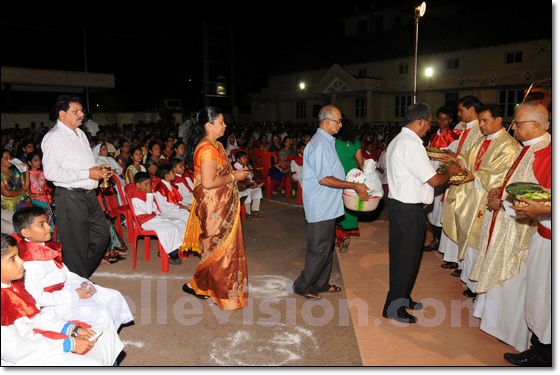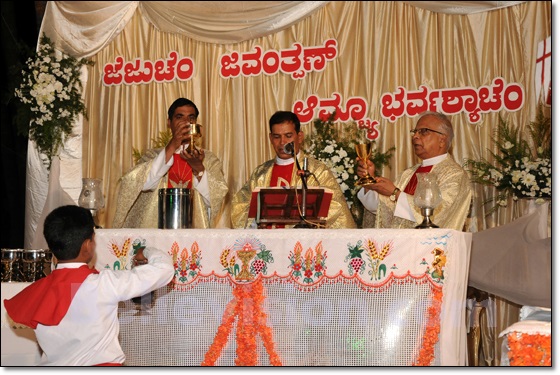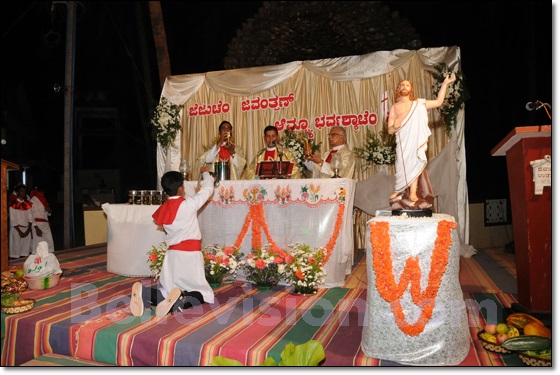 The reading were read and Rev. fr. Dr. Leslie D'Souza gave a meaningful reflection on this auspicious evening, followed by blessing of the holy water and Baptismal rite was renewed by the faithful of the parish and the faithful were sprinkled with the newly blessed Holy Water. The solemn Easter Vigil and Holy Mass ended at 9.10 pm.
The Parish Priest wished the Easter wishes to all and thanked all those who had helped in conducting liturgical and other supporting services at holy week he also thanked the choir group for their beautiful singing, The entire parish community participated meaningfully on this Eucharistic celebration.