M'lore: Amline D'Souza bagged the Kavita Fest 2014 Konkani Poetry Reciting Competition Award
By Alphonse Mendonsa

Bellevision Media Network


Mangalore, 13 Jan 2014: Amline J. D'Souza was awarded the 3rd Rohan and Lavita Moteiro All India Konkani Poetry Reciting Competition held at the Town Hall, Mangalore on Sunday the 12th January 2014 while Sushmita Pai Kane and Jaison Sequeira won the 2nd and 3rd place respectively in a whole day Kavita Fest 2014. There were 30 participants for the poetry competition and all the participants did a wonderful job by presenting and reciting their meaningful poems and the competition was really tough. The audience had a good time listening to their beautiful recitation with good physical postures, singing and wonderful expressions displayed by all.

The eight edition of Kavita Fest 2014 began at 10.00am with a procession led by traditional band and accompanied by all the dignitaries, guests and participants of poetry. The procession began from the entrance of the town hall and led thru the streets from side entrance and return from the main entrance of the town hall.

The well-known konkani emcee Eric Soans Barkur welcomed the gathering and the whole day event began with a recital of the prayer song. One of the chief guest of the day Rahmat Tarikere (Kannada Critic) was invited to the dais along with Shri Basti Vaman Shenoy (Vishwa Konkani Sardar), Melvyn Rodrigues (President-Kavita Trust), Kishore Gonsalves (Secretary, Kavita Trust) were invited to the dais and the 8thKavita Fest was inaugurated by them by showering flowers. All the sponsors and benefactors and trustees of the event were also invited to the dais. The second chief guest Vivek Shanbhogue also arrived and joined them on the dais. He was welcomed by Melvyn Rodrigues with offering of a flower bouquet.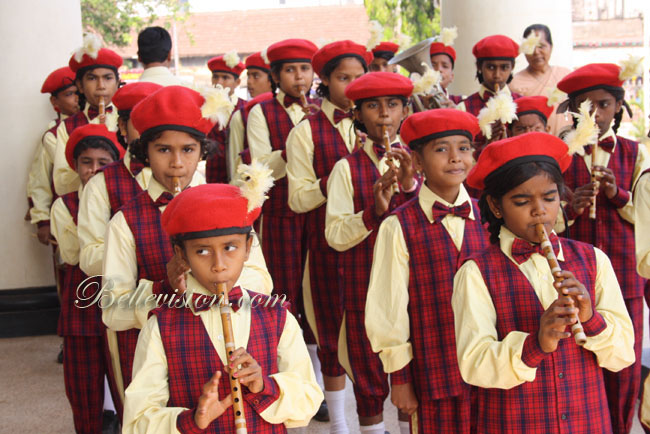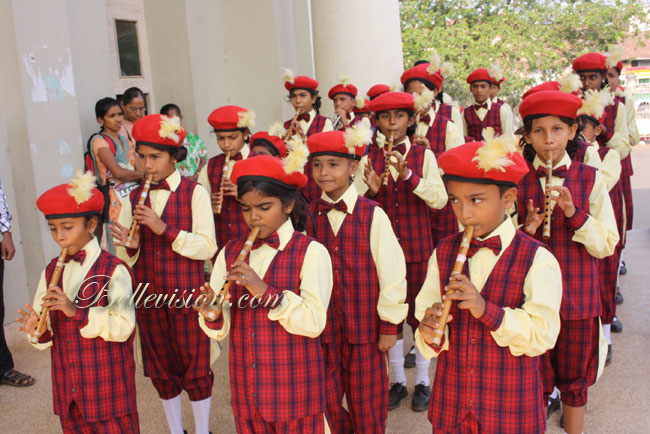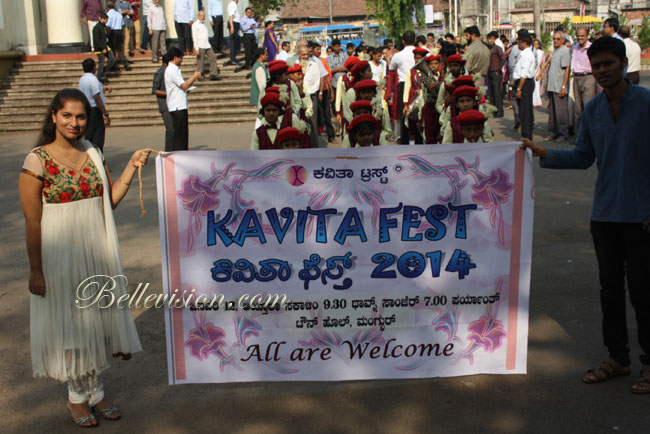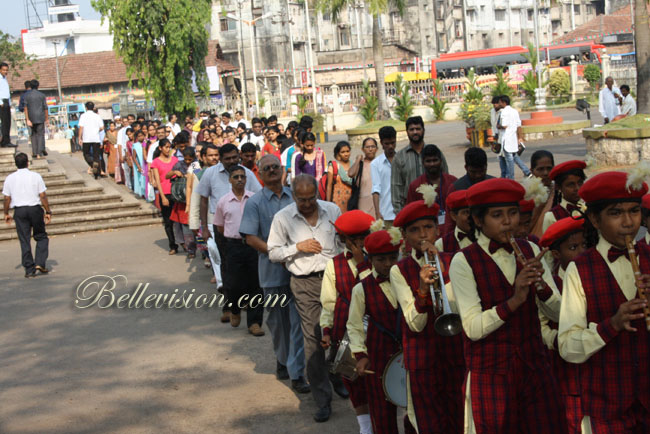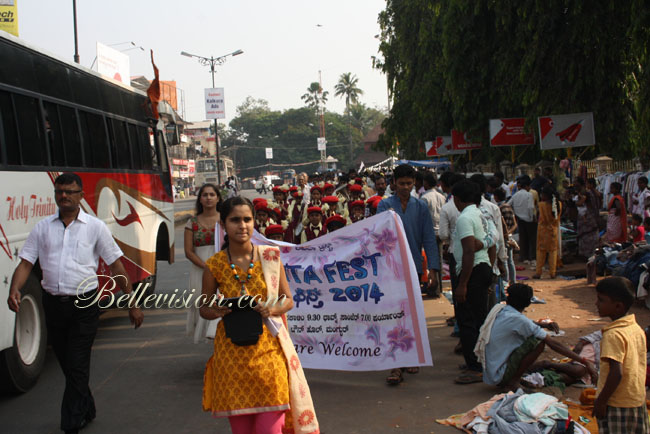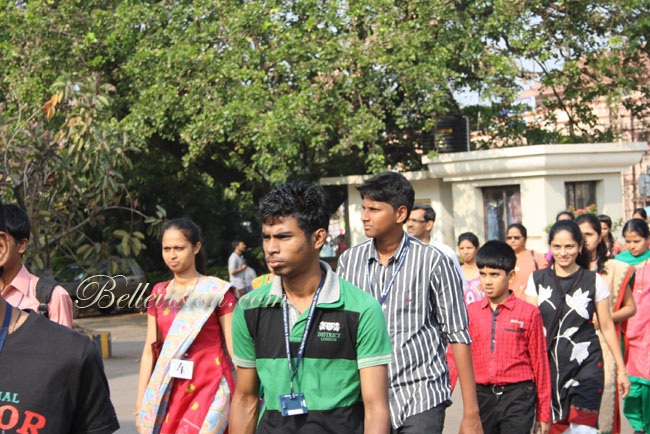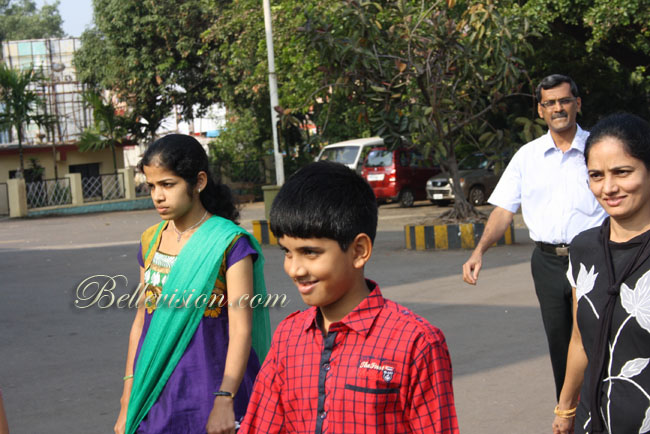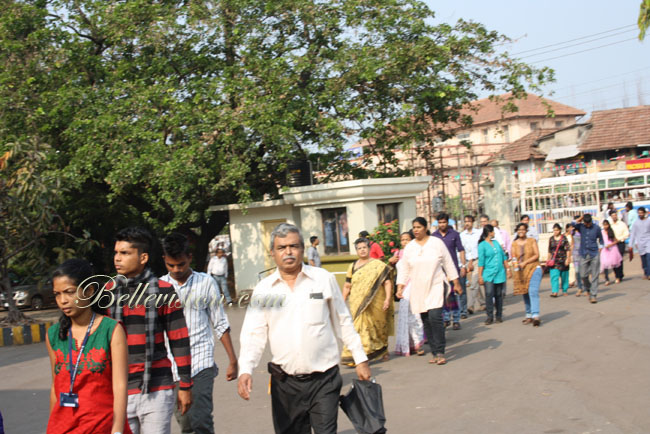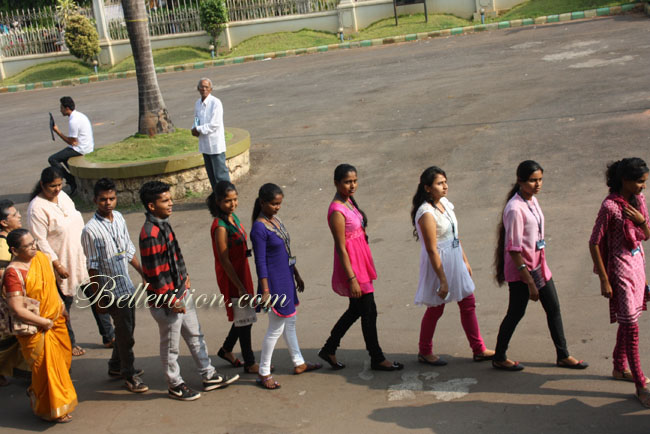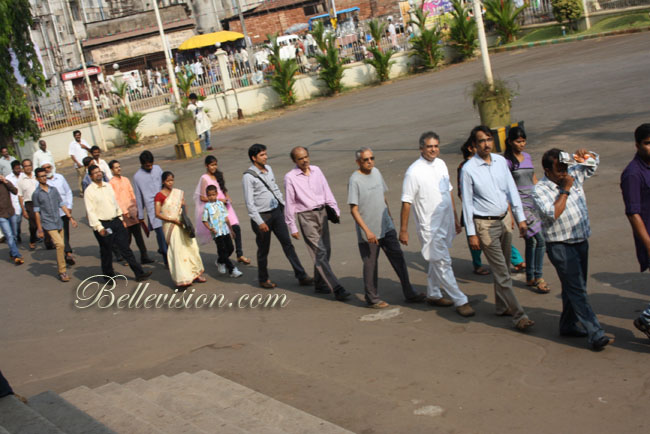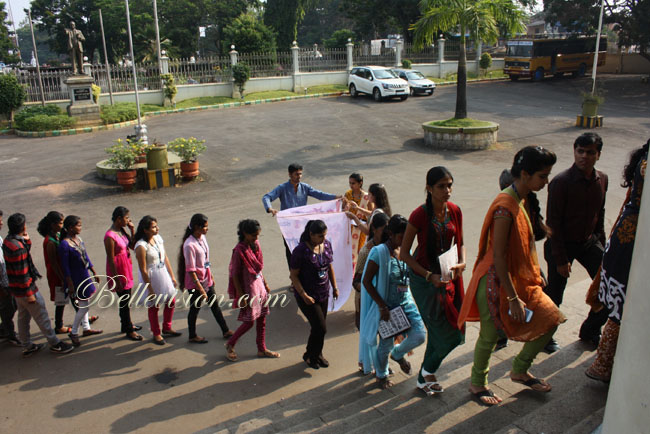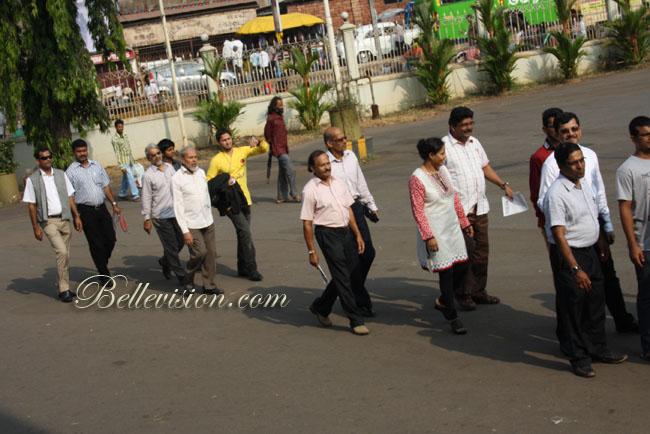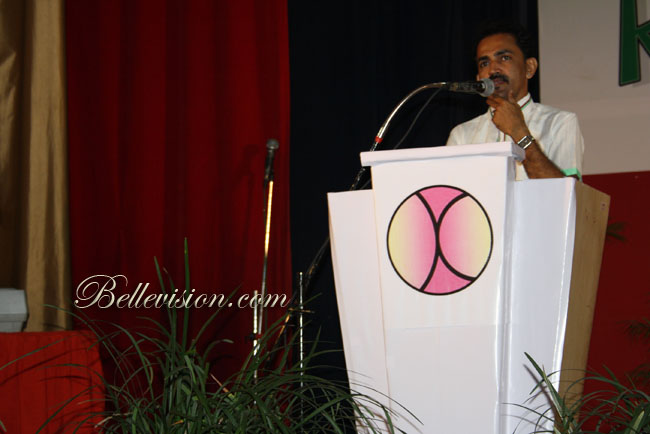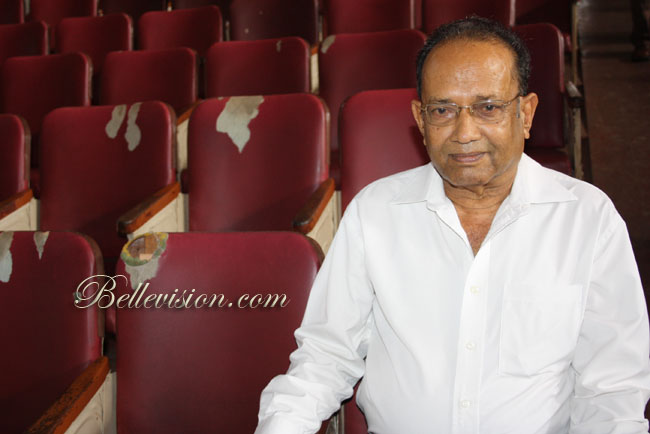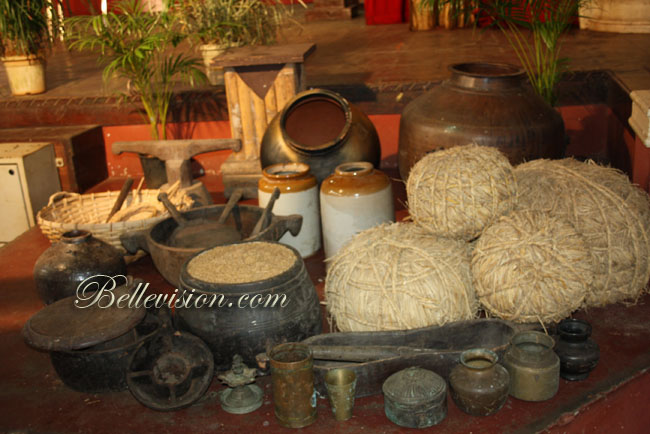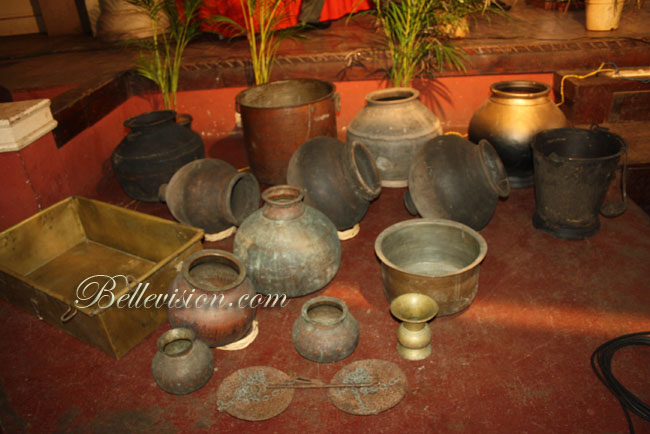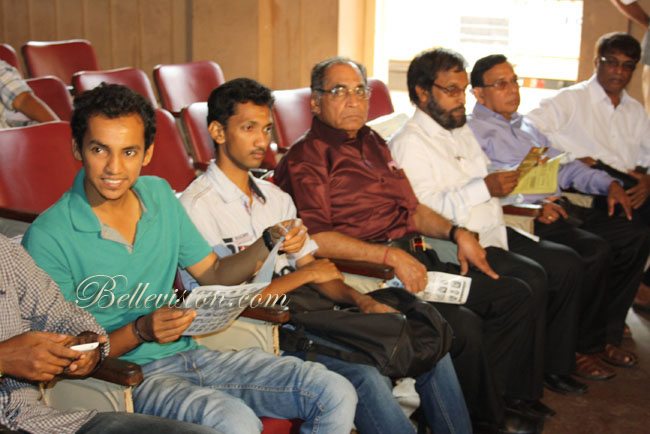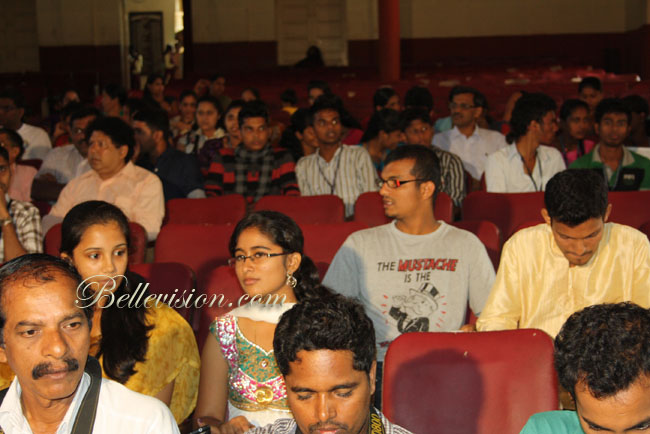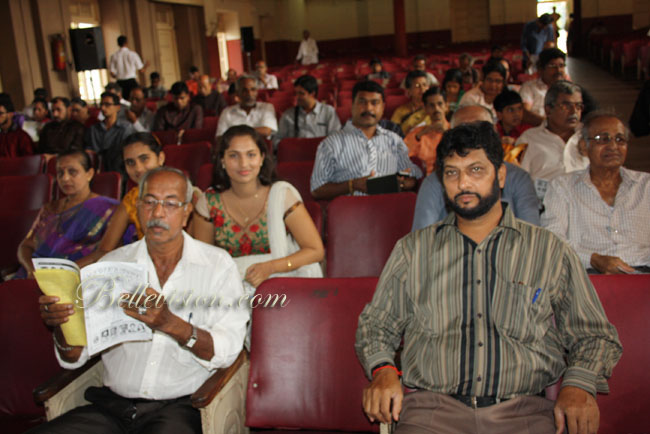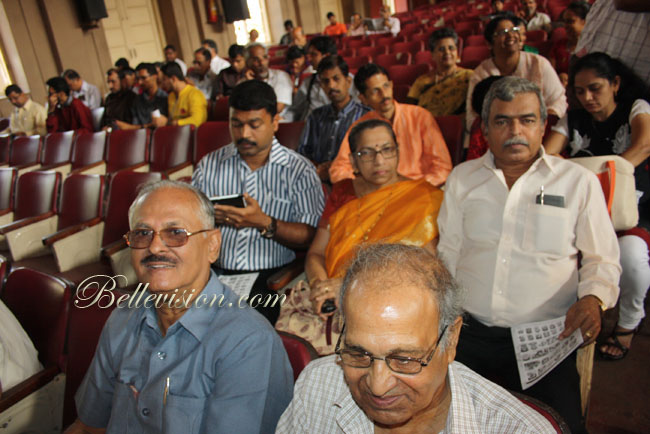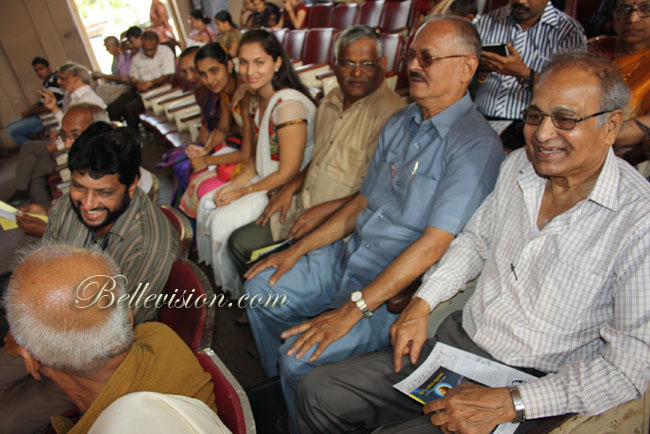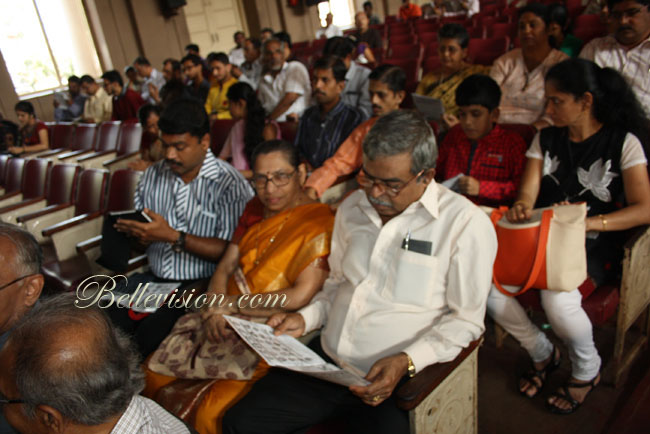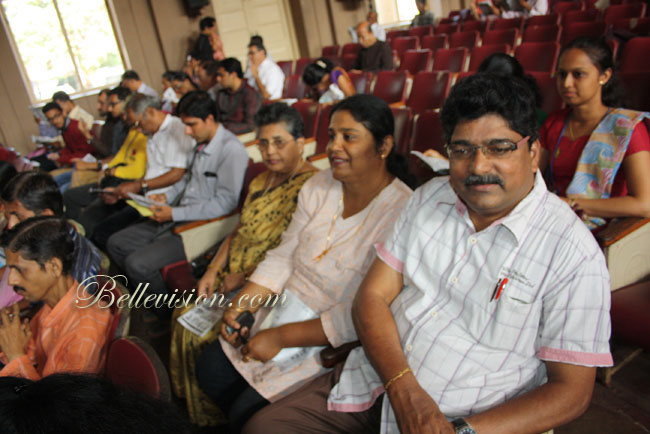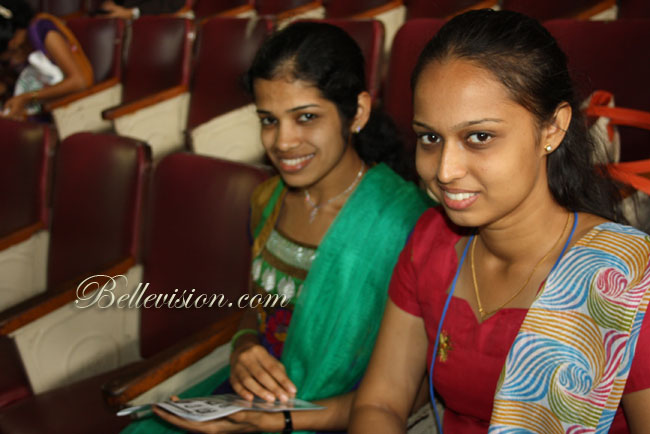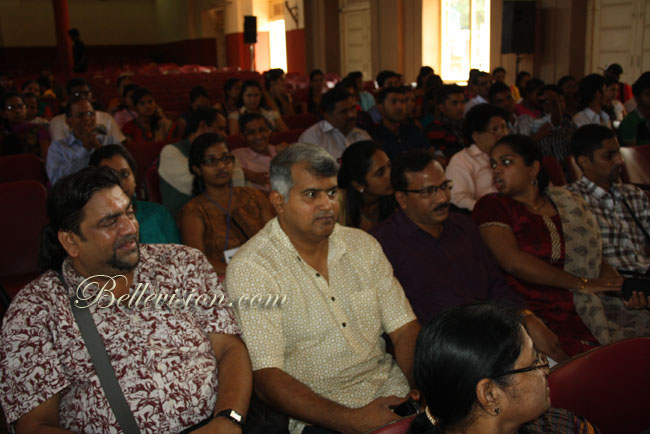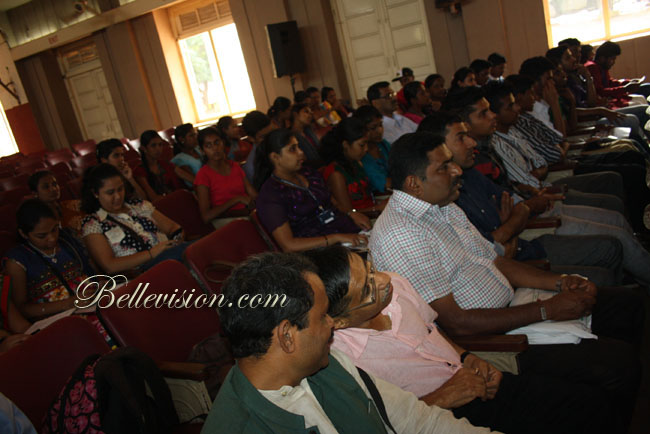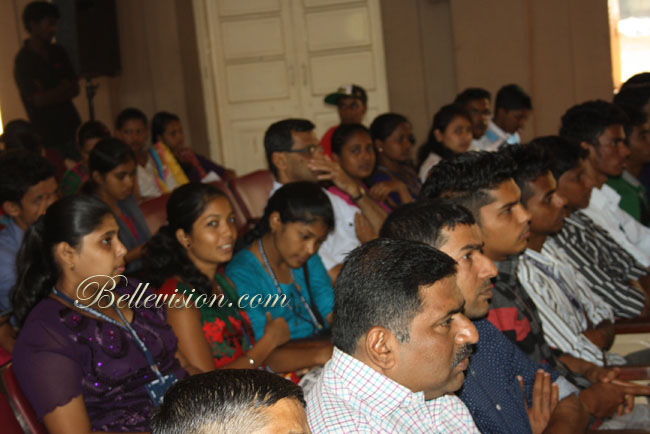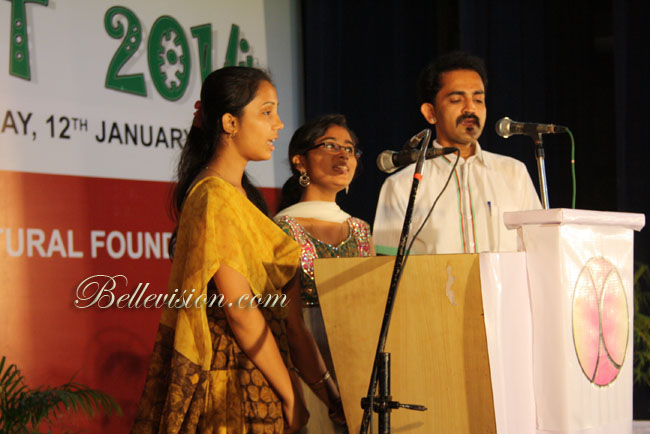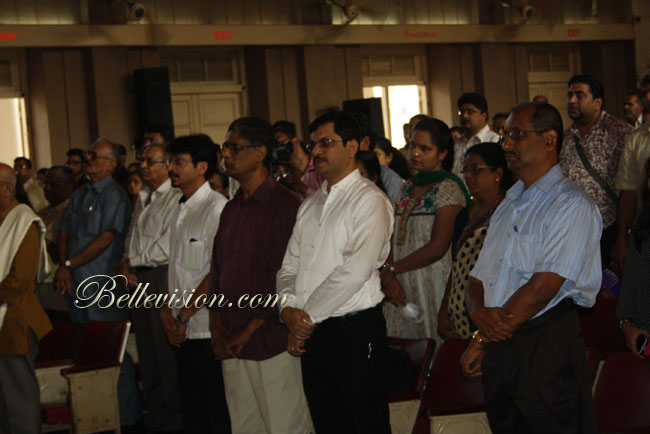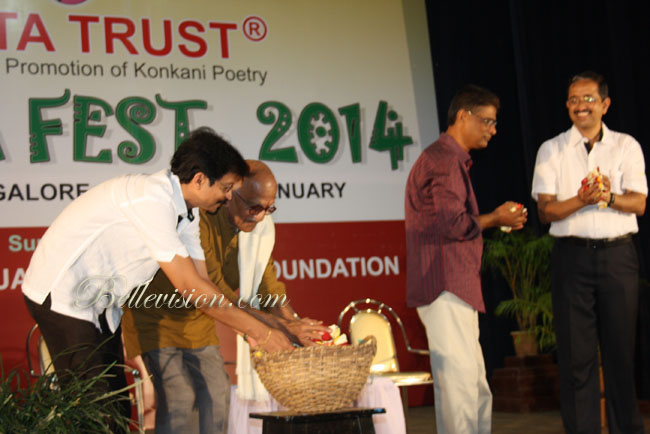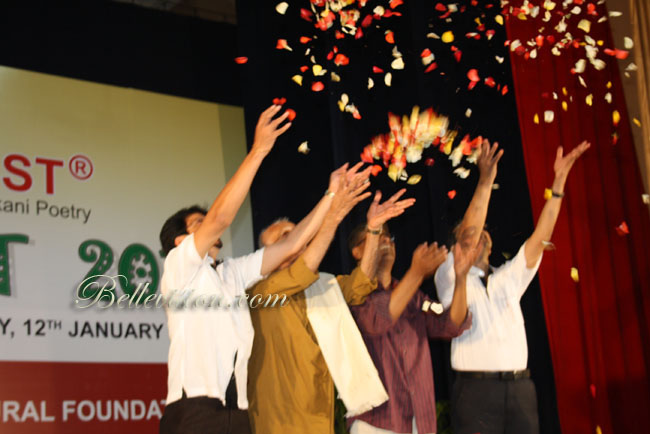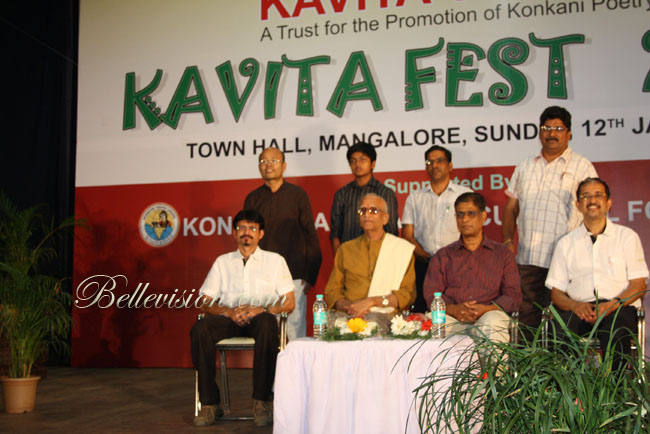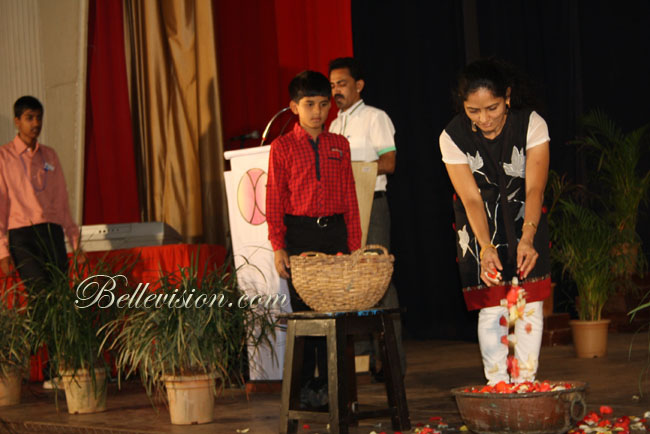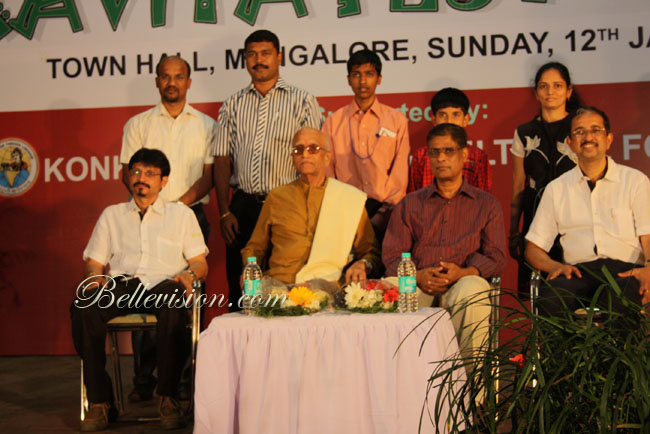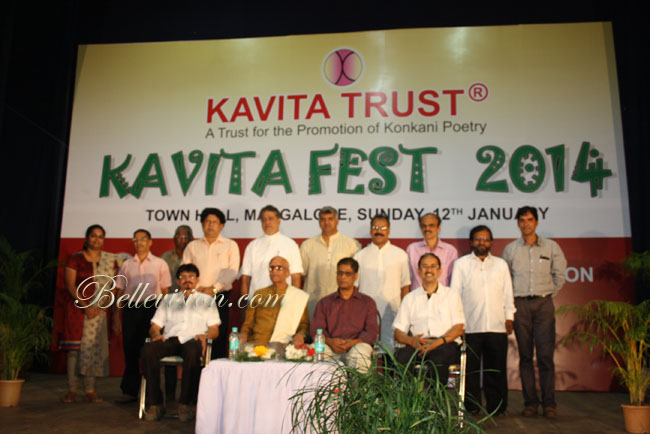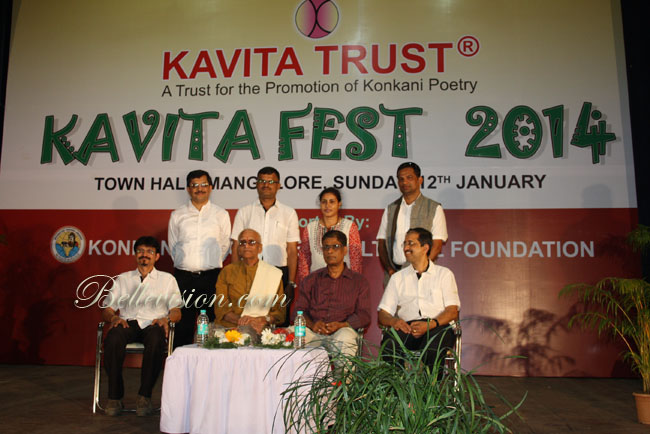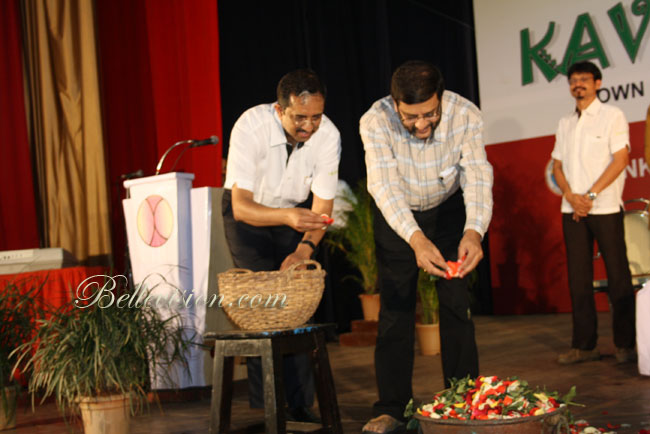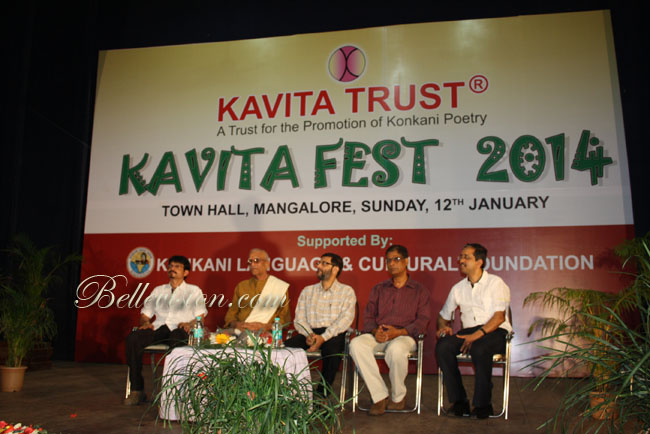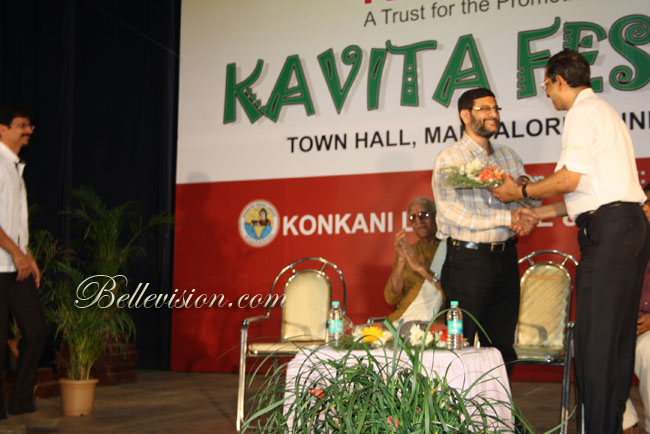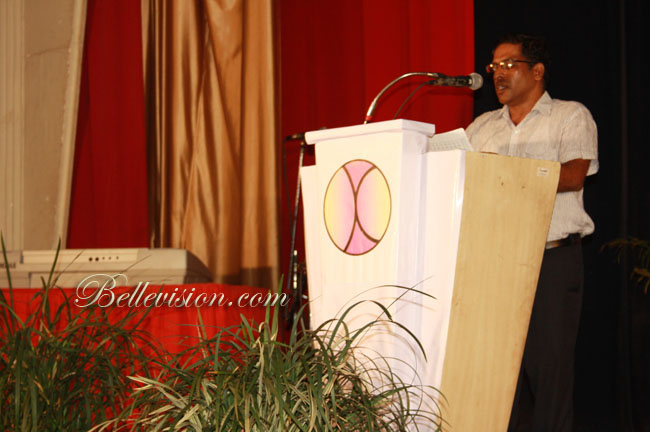 One of the main highlight of the day was release of konkani poetry collection book "Anjuracem Paan "authored by one of the trustees of the Kavita Trust and a well known poet, writer Andrew L. D'Cunha. A brief introduction of him was given by trustee member Vincent Pinto highlighting his various konkani poetry and literary work and his achievements and dedication to the konkani language. The book was released by Chief Guest Vivek Shanbhogue in presence of all dignitaries on the dais and along with wife Shanthi D'Cunha and Son Austin D'Cunha.
Andrew L D'Cunha expressed his heartfelt feelings on the occasion of release of his book which is dedicated to a popular konkani writer Shri Dolphy Cascia who was the inspiration and who initially published his poems in konkani periodicals Mitr and Jello. He was also grateful to Chief Guest Vivek Shanbhogue for releasing the book, President Melvyn Rodrigues, Kavita Trust, all the editors of all the periodicals, Dirvem, Rakkno, HM Pernal of Kittall.com, Daiji konkani forum and other print and internet media. He did not forget to mention special thanks to his wife Shanthi for her unending support through all literary and konkani work and son Austin being with him and supporting him. Also special mention made of Valley Quadras of Ashawadi Publication for publishing his poetry collection " Vallo Vallo Vall Vallya" and all his friends and readers. He made special mention of Phillip Mudarta of his great supporter who arrived from Mumbai especially for attending Kavita Fest.
Also released another book " Chamfo " on the occasion written by Ms. Nayana Adarkar by Chief Guest Vivek Shanbhogue amidst all dignitaries on the dais.
The second session of the day was Sympsium on topic " Freedom of Expression " introduced by VivekShanbhogue wherein he highlighted how the Freedom of Expression can be used and high lighted a notable international authors and incidents and their notable poems.

Also took part in the symposium were konkani Writers: Antony Barkur and Jerry Rasquinha. They too expressed their viewpoints how the freedom of expression can be used and a few questions from the public were taken and discussed and answered by Vivek Shanbhougue and Antony Barkur.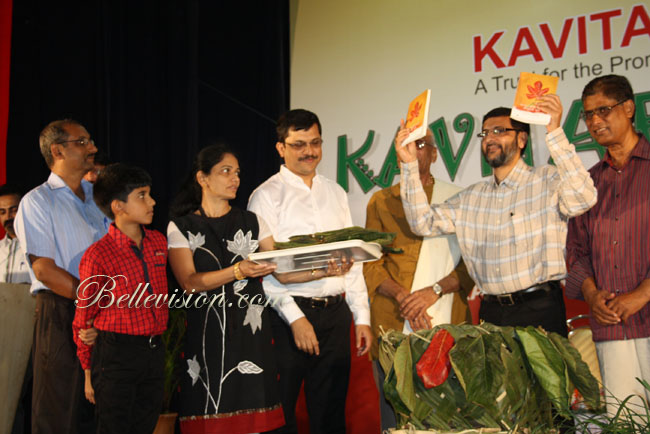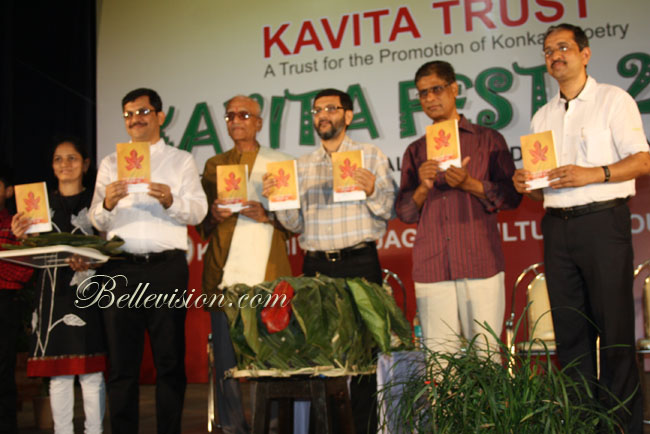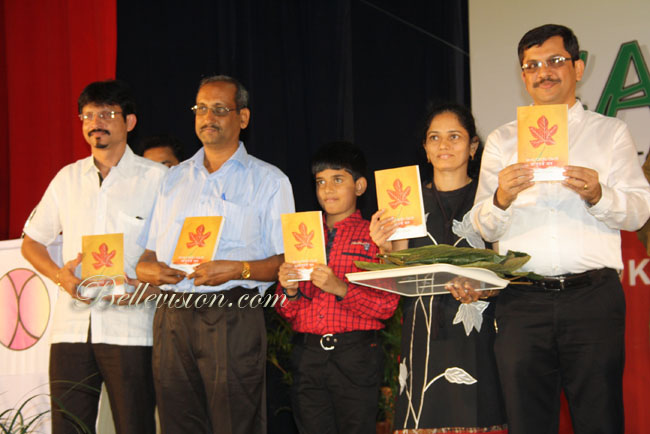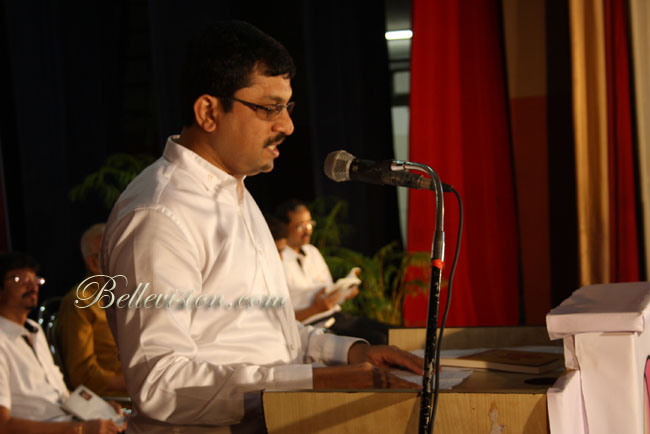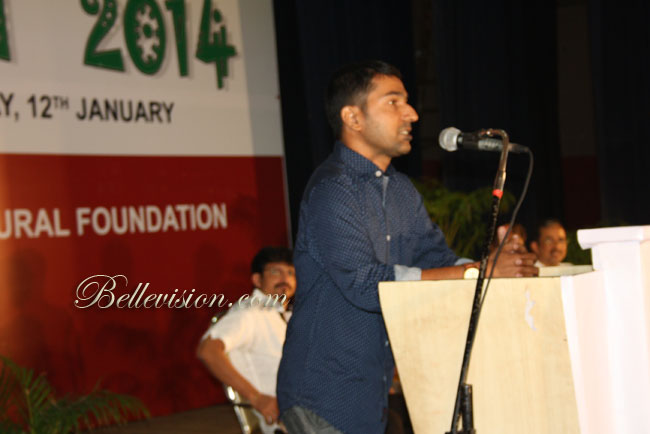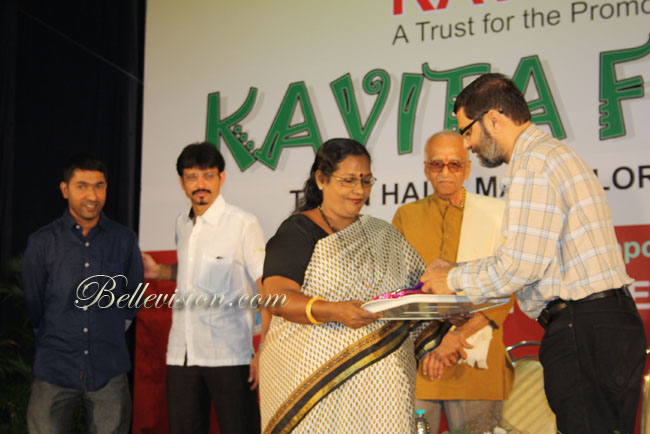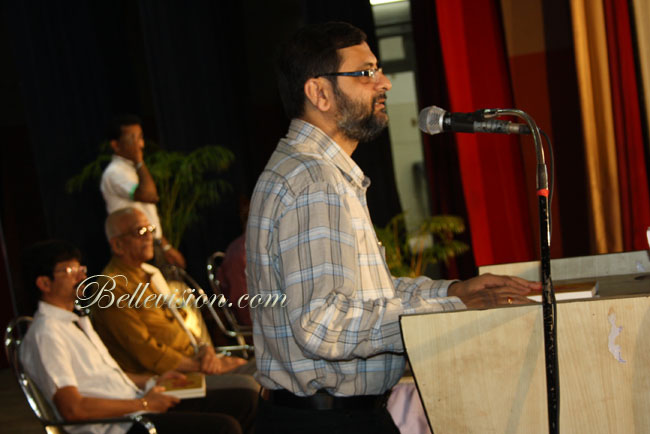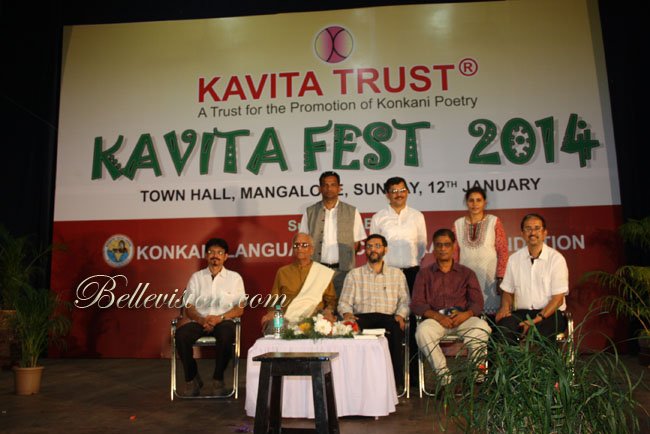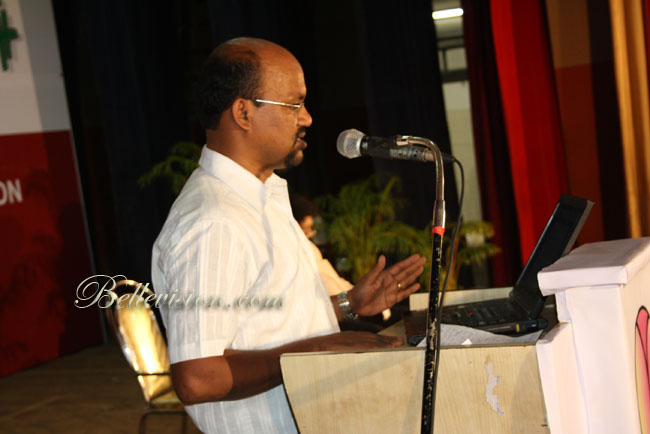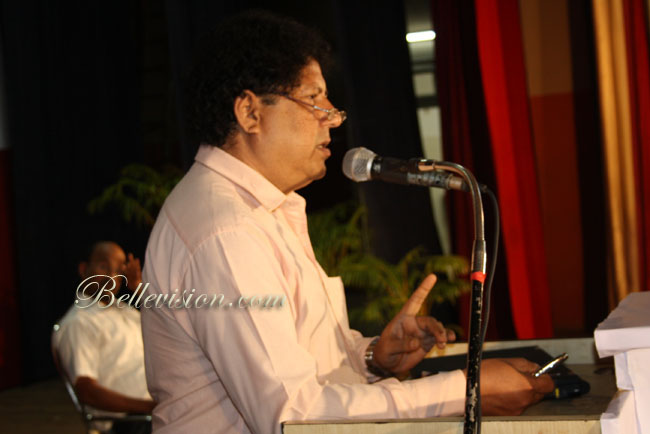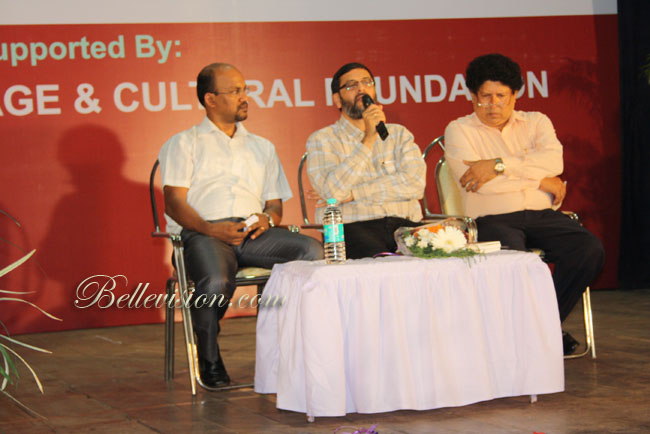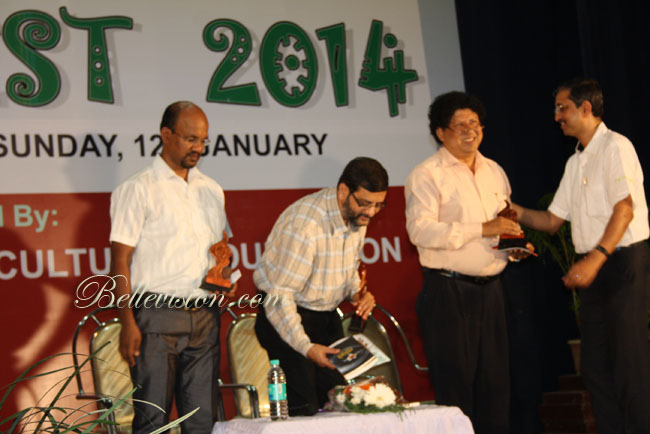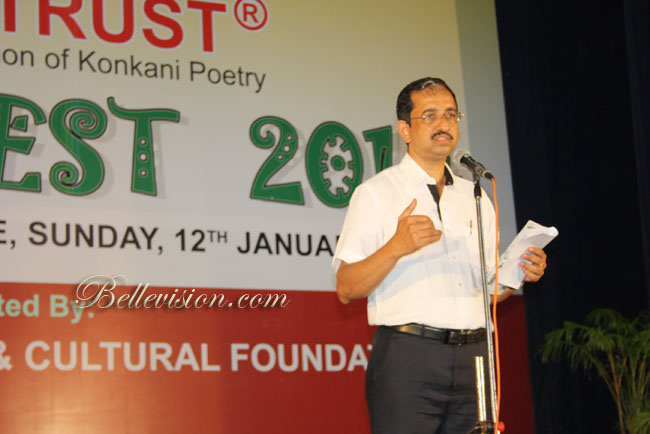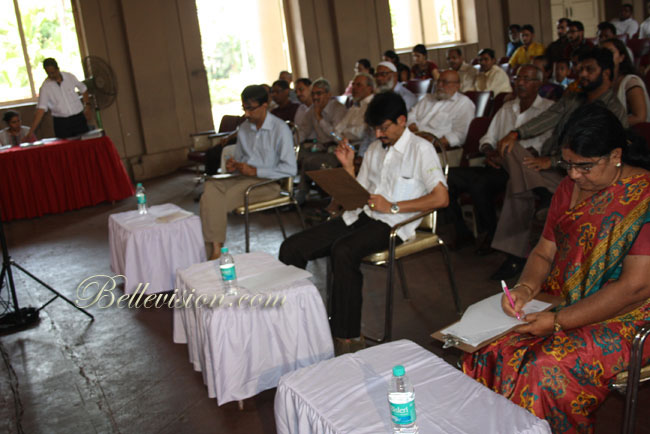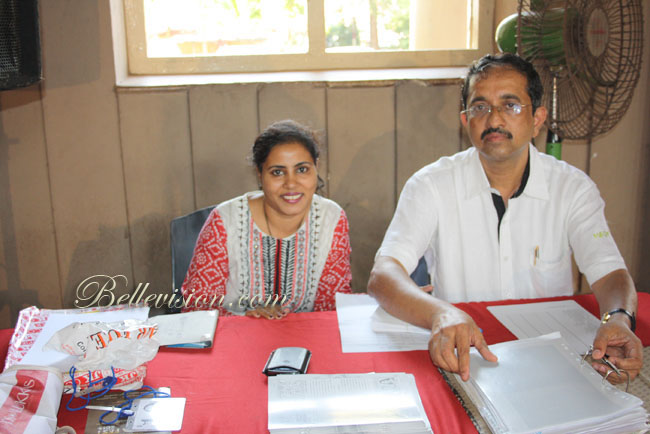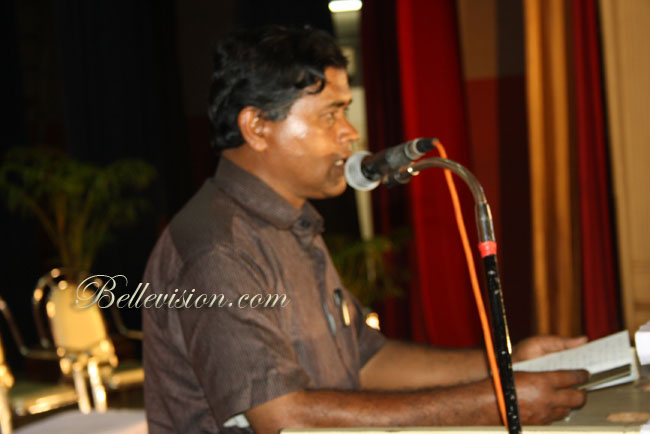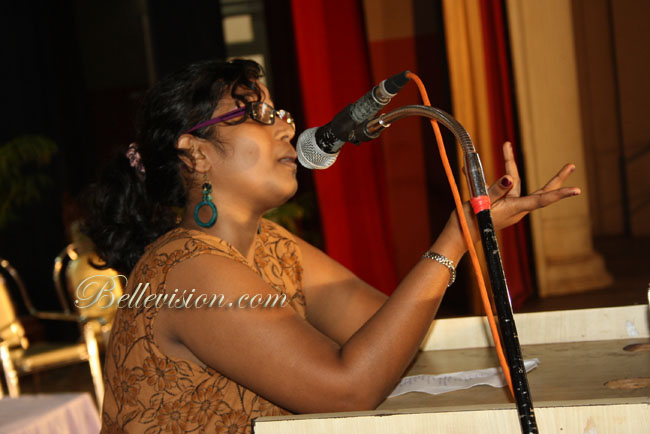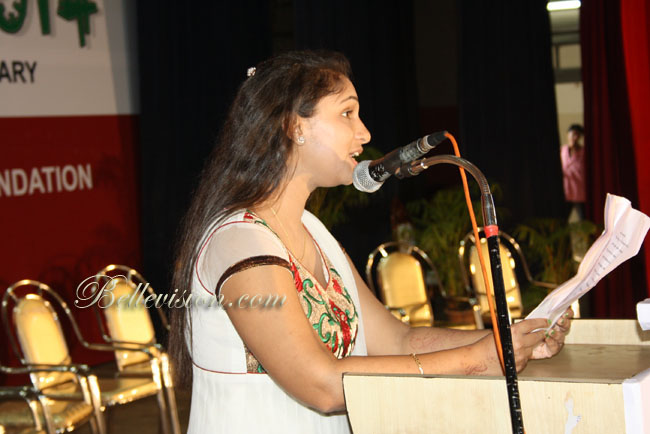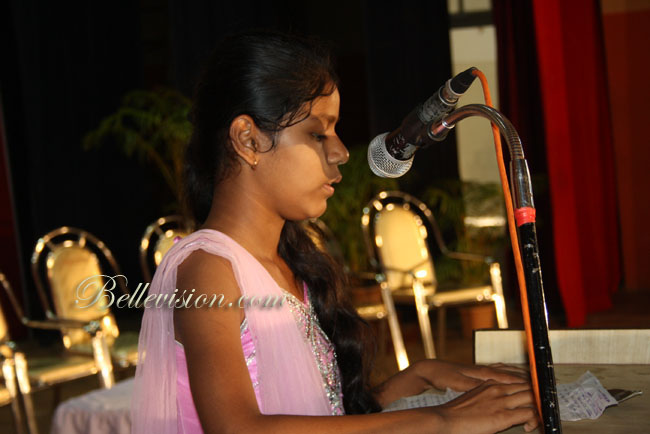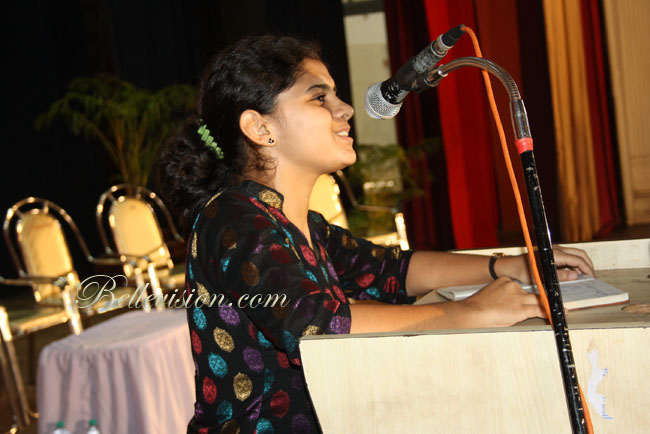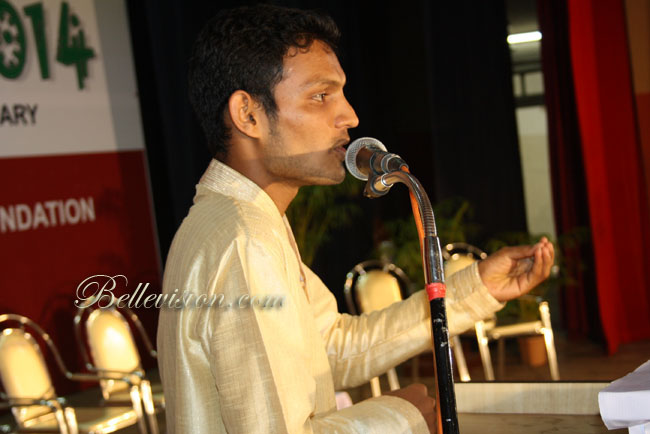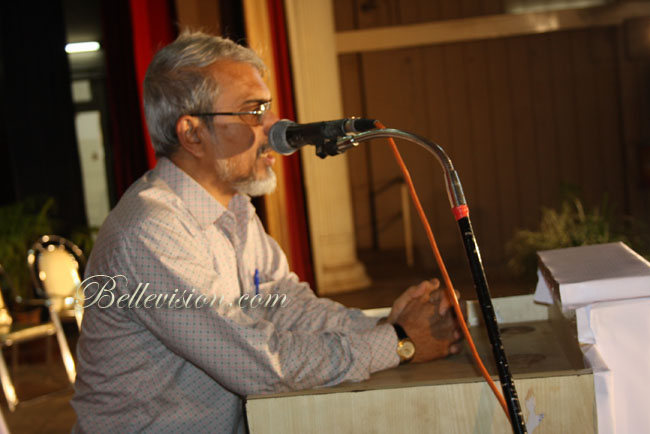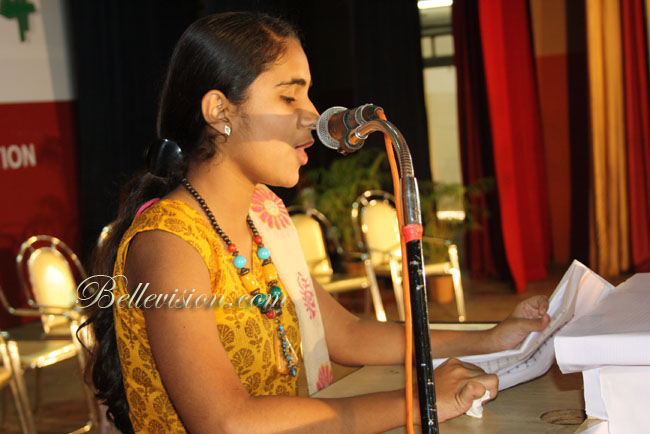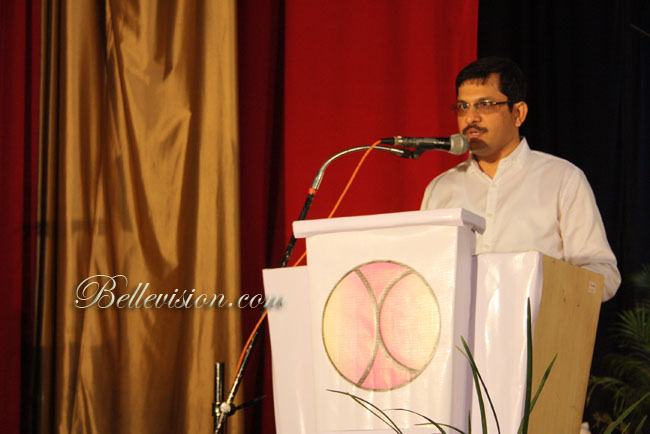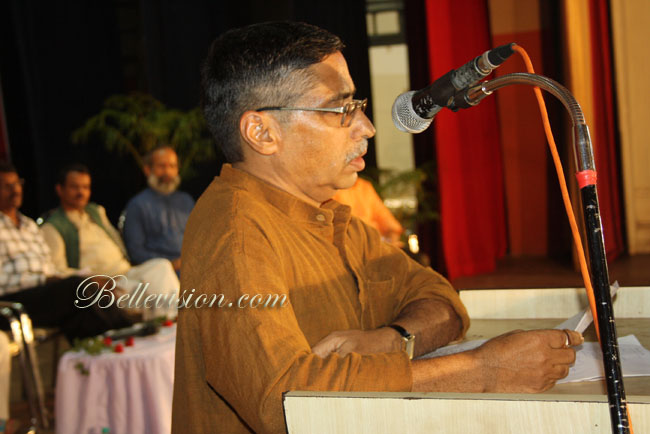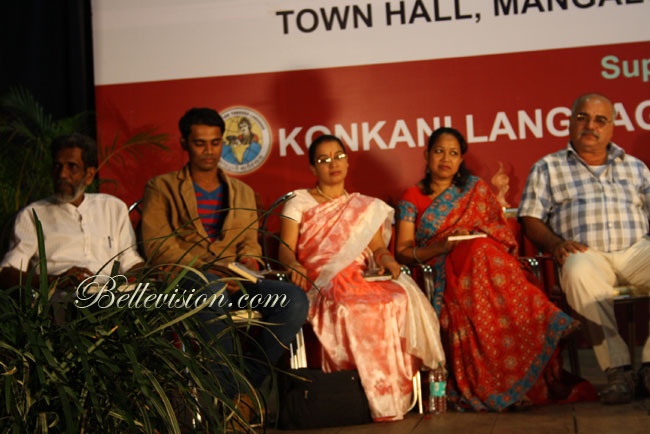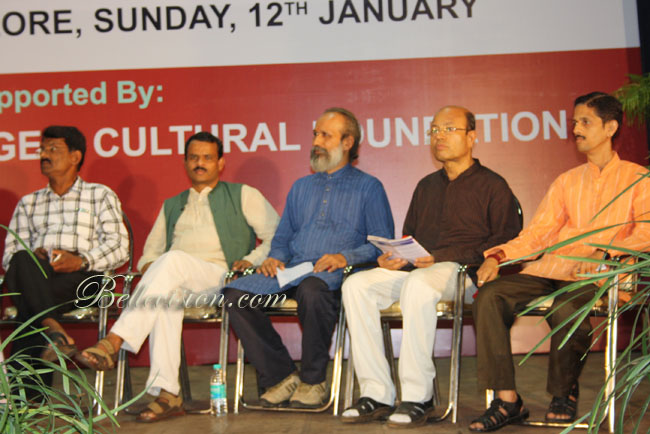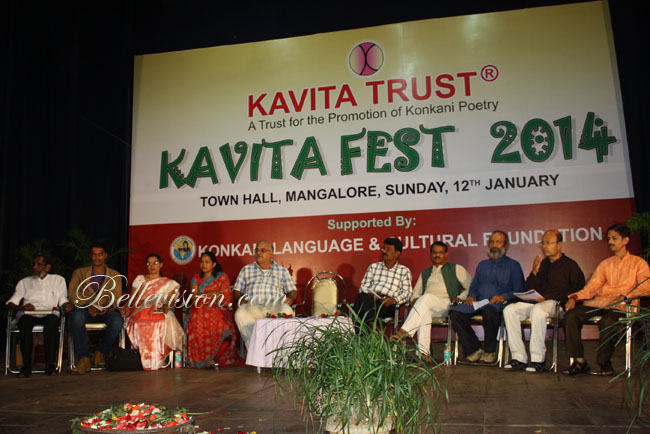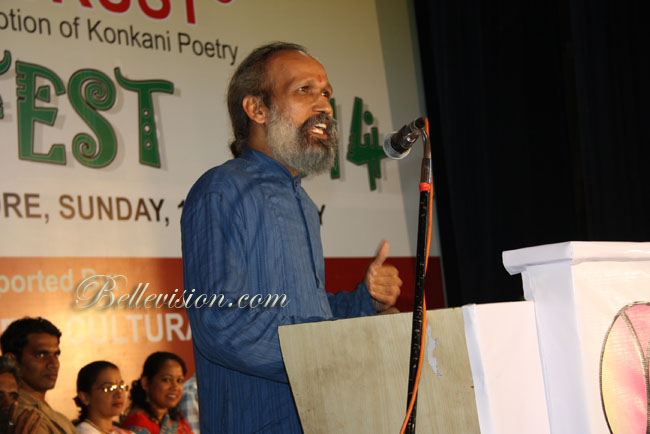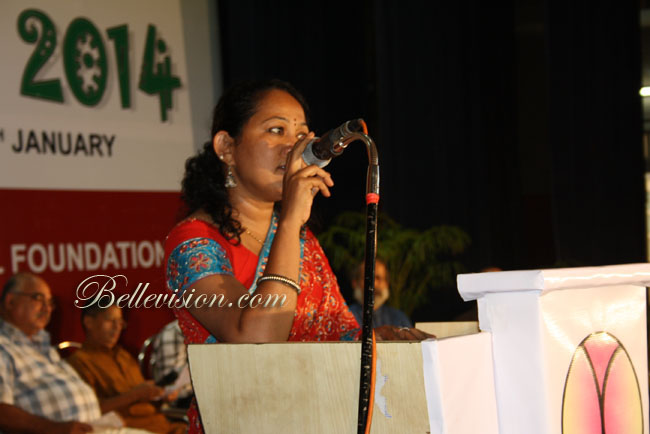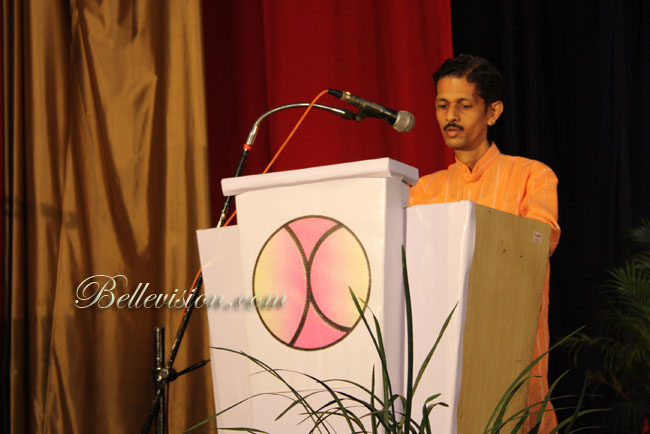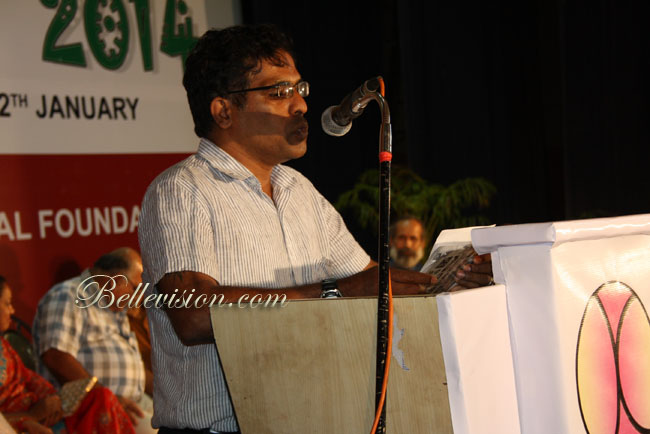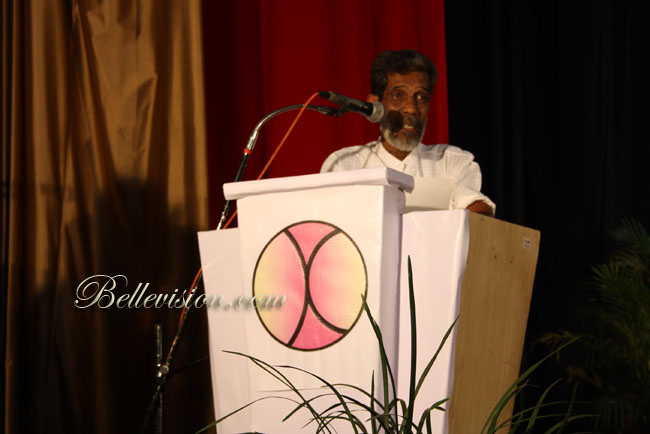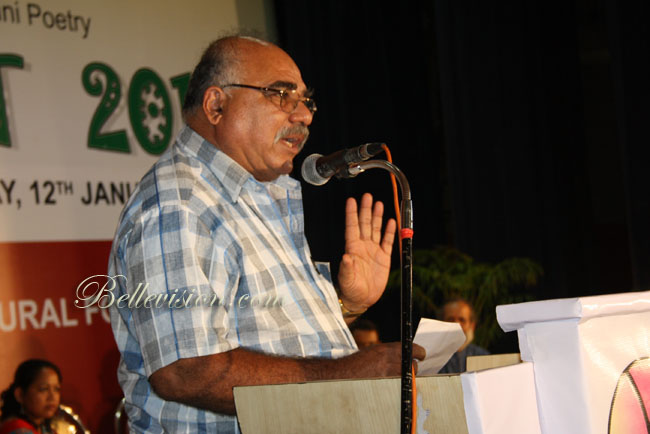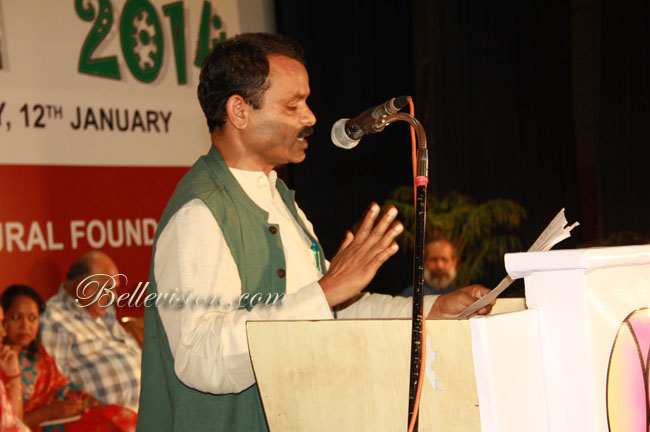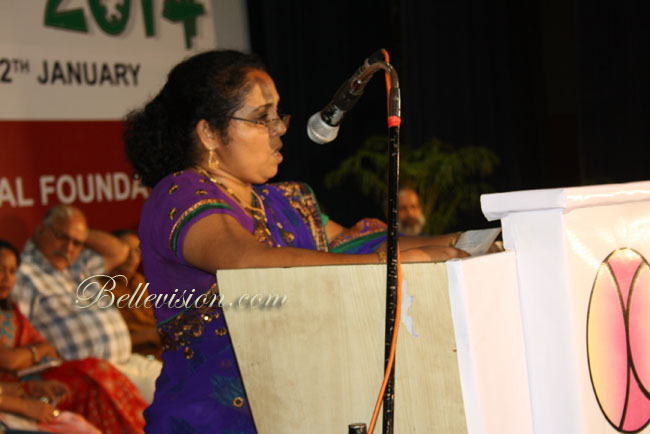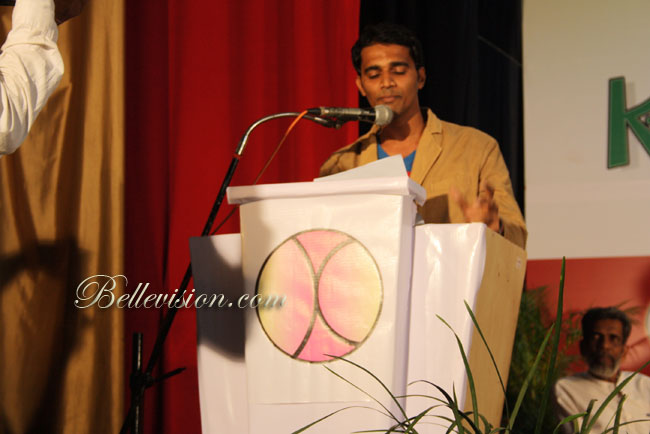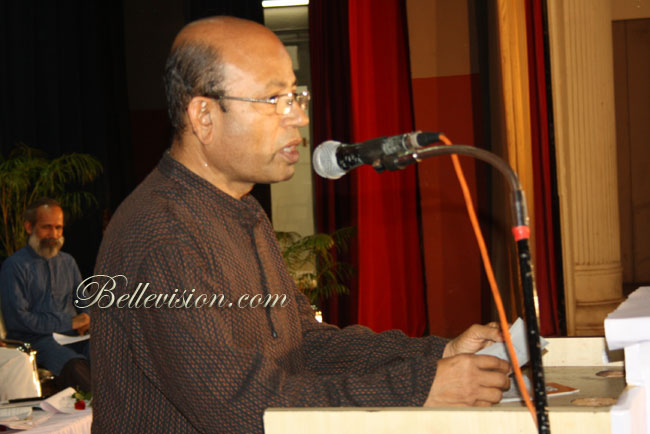 It was time then for the main event of the day i.e. Poetry Reciting Competition. Melvyn Rodrigues read out the rules and regulations of the competition .
The participants who took part in this most memorable and wonderful poetry session were: From Panaji Goa – Ankira Adkonkar, Mitesh Lotlikar, Suvina Palkar, Rohit Naik, Antara P. Bhide, Yuga Adarkar,Akeef Maneger and Saee Mahambre. From Madgaon-Goa; Kanya Pavse, Sushmita Pai Kane, Anjani Naik, Tanvi K. Jambhale, Saidut Kamat, Vasudha Vaigankar, Siddhi T. Shet, Vishwpartap Pawar, Mangesh Harijan, Hyacinta Monteiro and Shreya Bhame, From: Mangalore; Eden J. Sequira, Amline J. D'Souza, Jaison Sequeira, Amora Monteiro, Jokshith D'Souza, K. ChitraShenoy, Joslyn Saldanha and Shwetha Kamath and from Udupi were: Alston D'Souza, MohdYaqub Kola, Lavita Pinto, NoufilDamudi, and Clement Fernandes.
The judges for the competition were: Andrew D'Cunha, KishooBarkur, GurudasBaliga, Shashikala R. Kini and Chetan Acharya. Victor Mathias (Vithori Karkal) was the main co-ordinator of the poetry competition.
All the participants did justice to their poems in recitation, facial expression and physical postures which was well received by the large audience attending the Kavita Fest. It was indeed a very close contested competition and only a few lost on technical grounds but overall it was indeed a treat to watch all the participants.

Soon after the poetry competition, sumptuous lunch was arranged for all by the organizers and the afternoon session began with poem recitals by a few public who recited their own poems.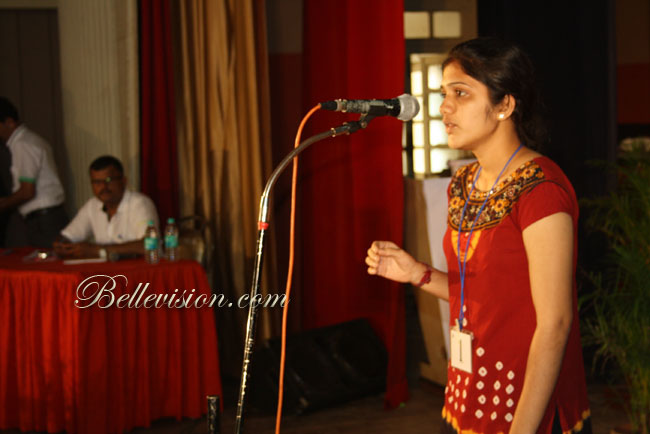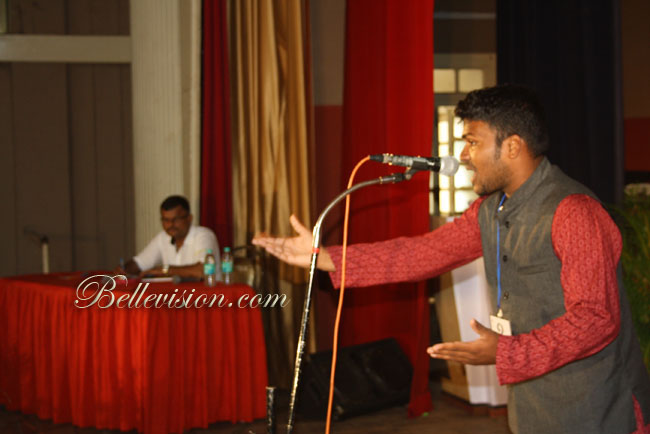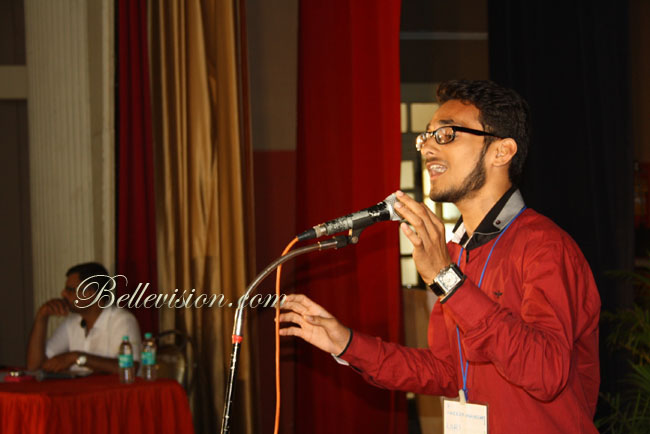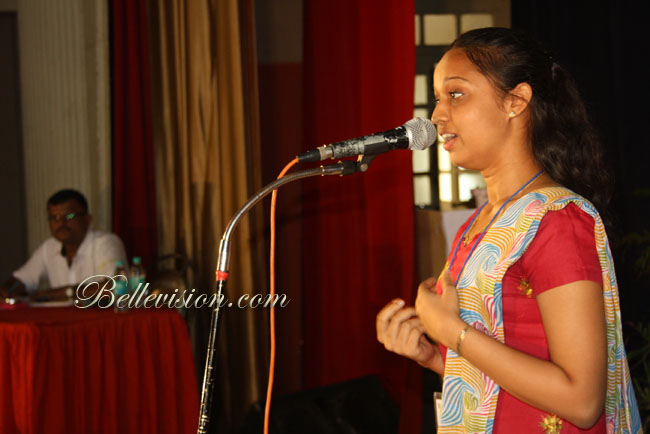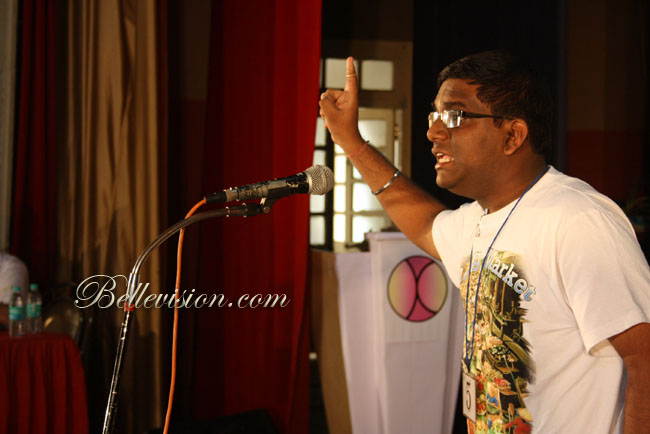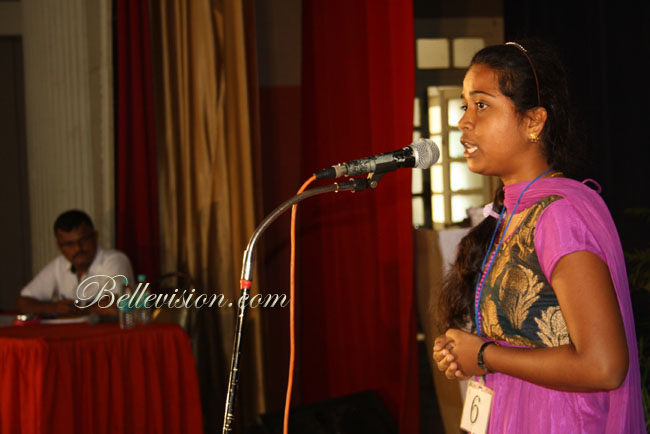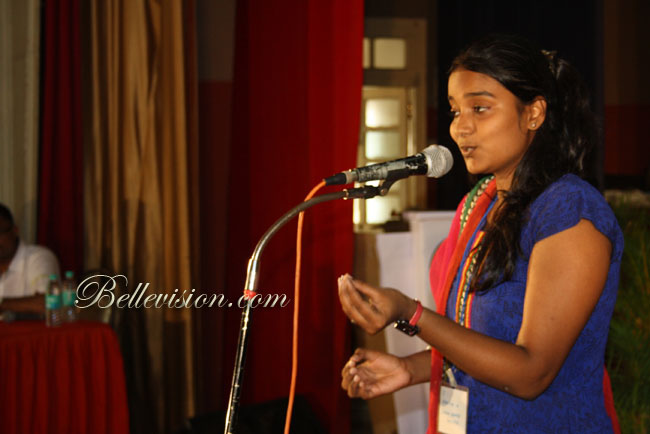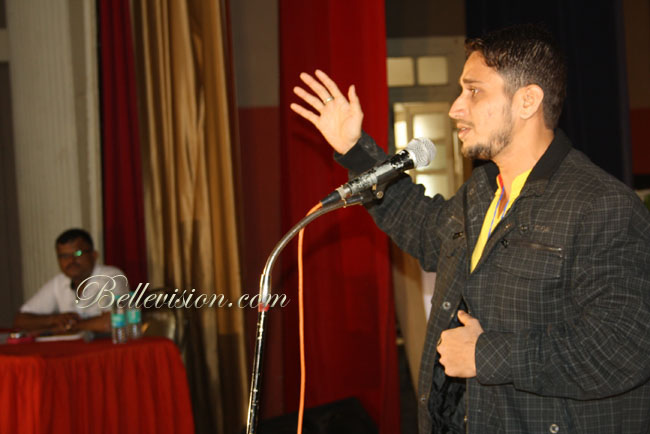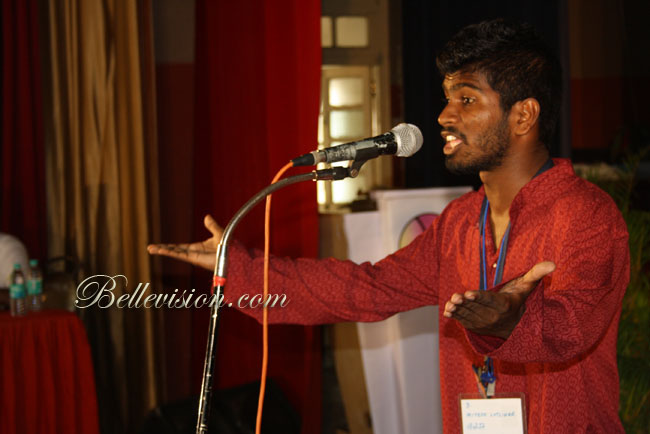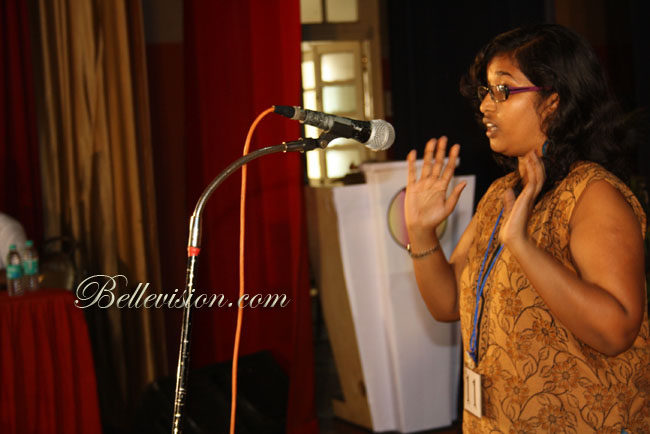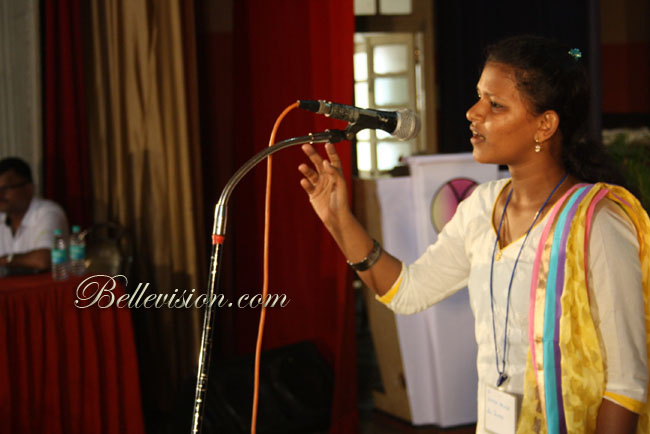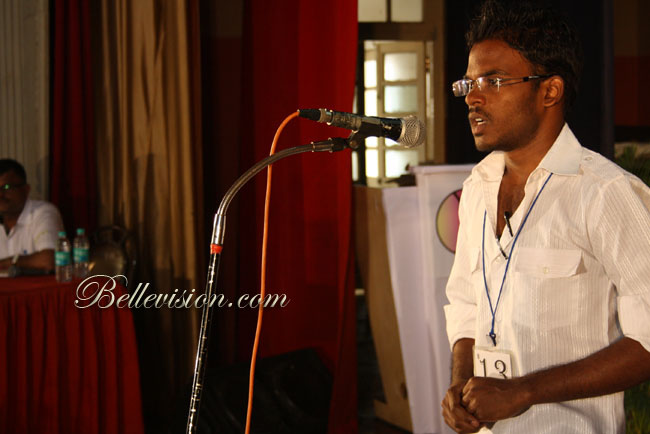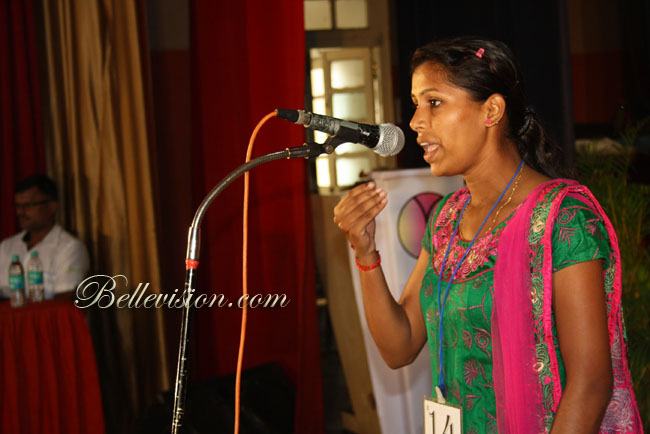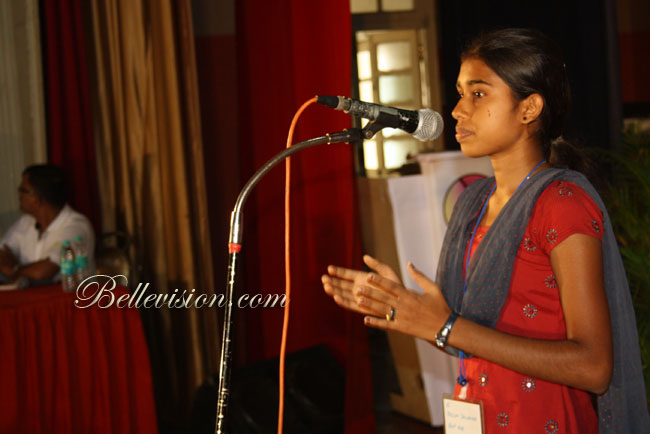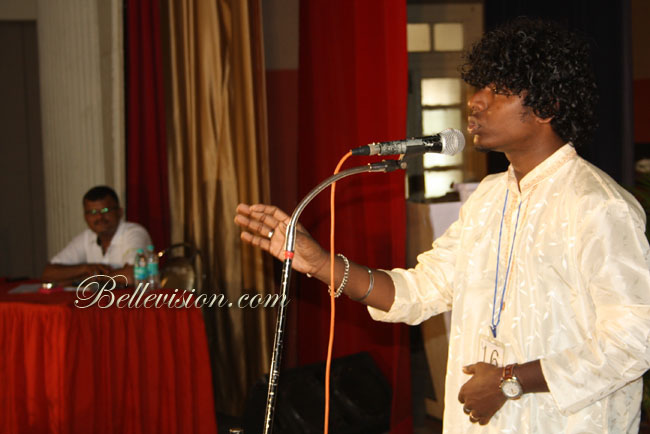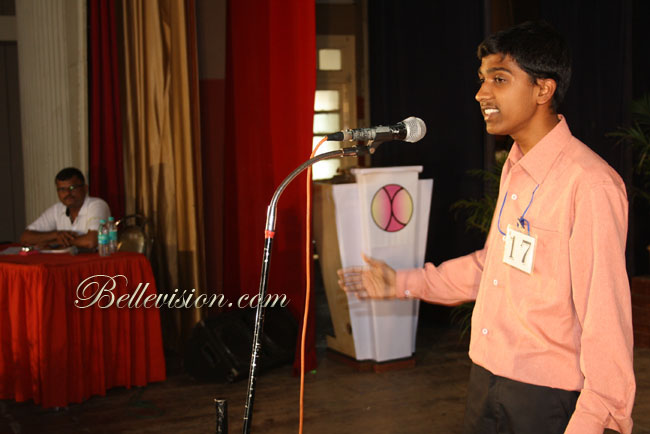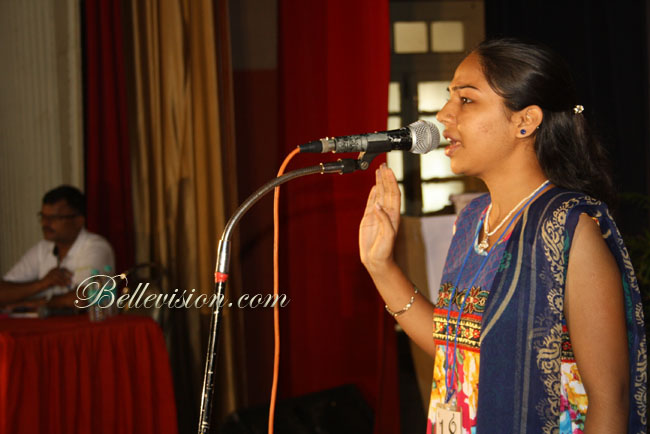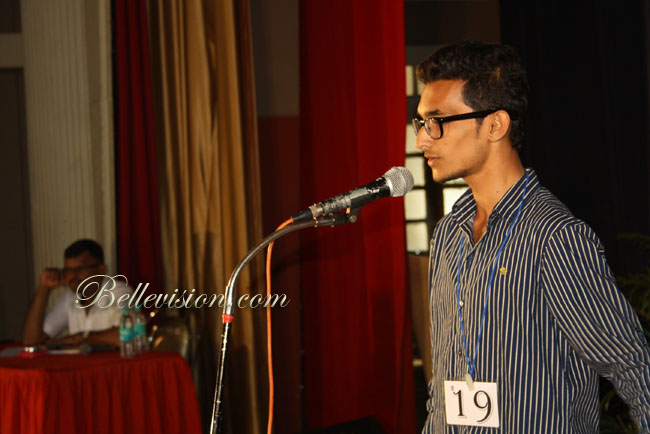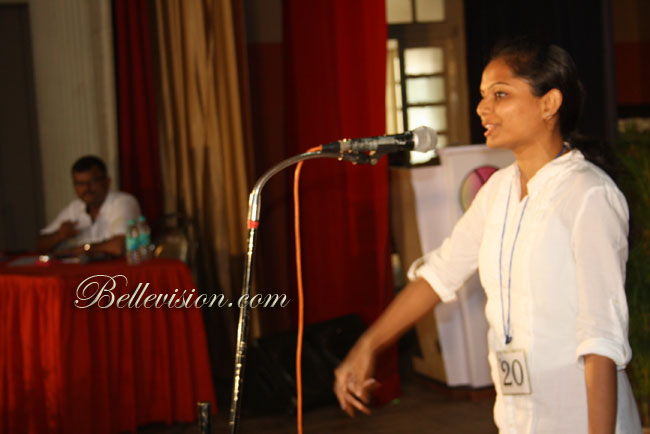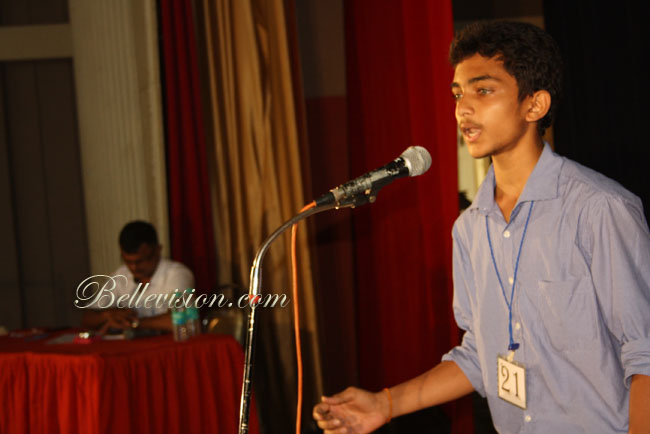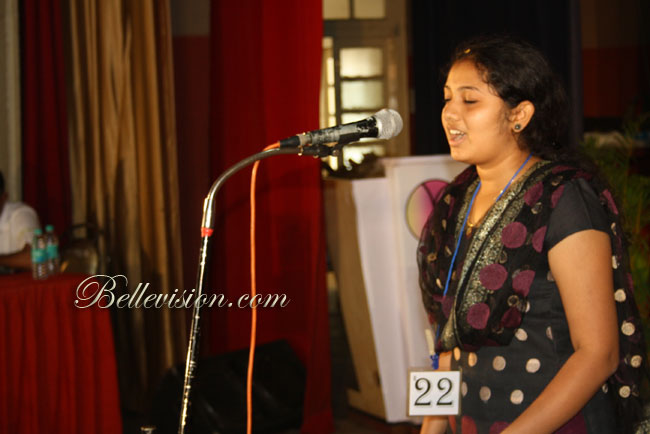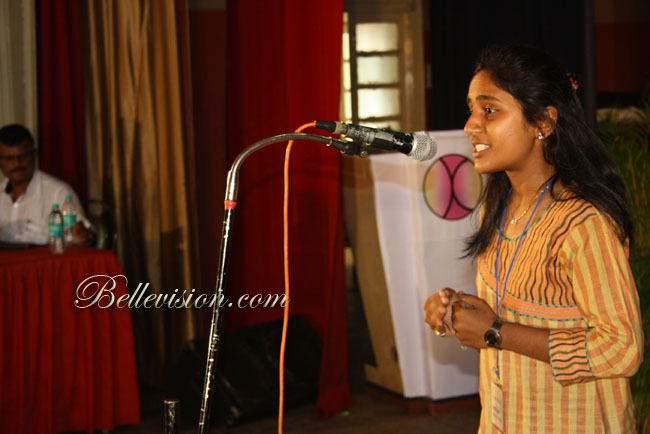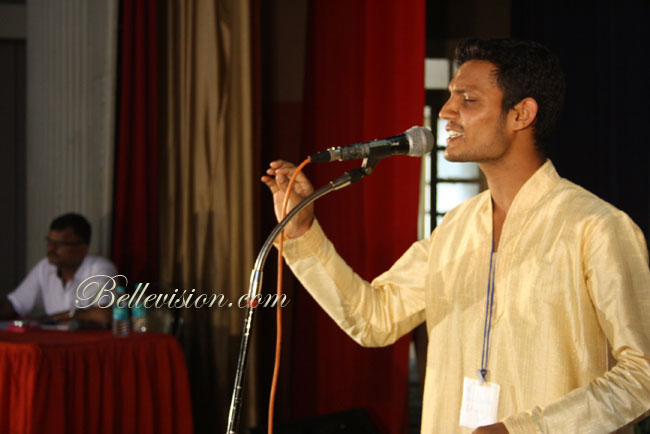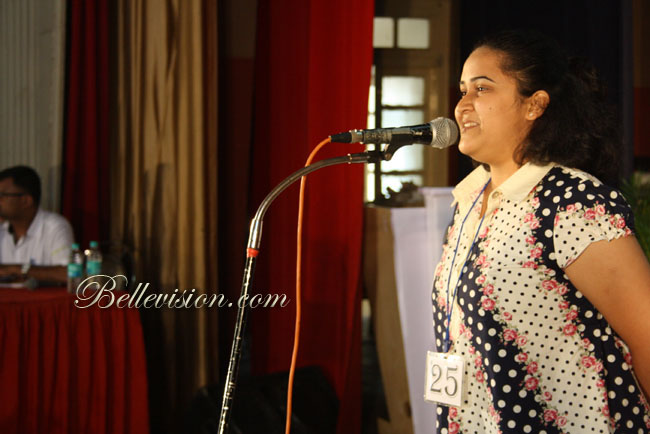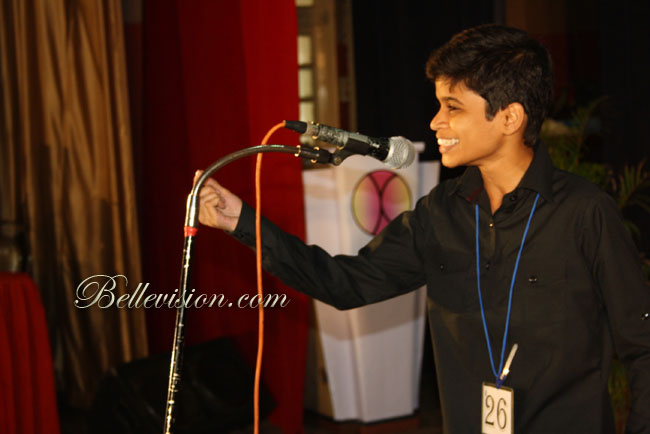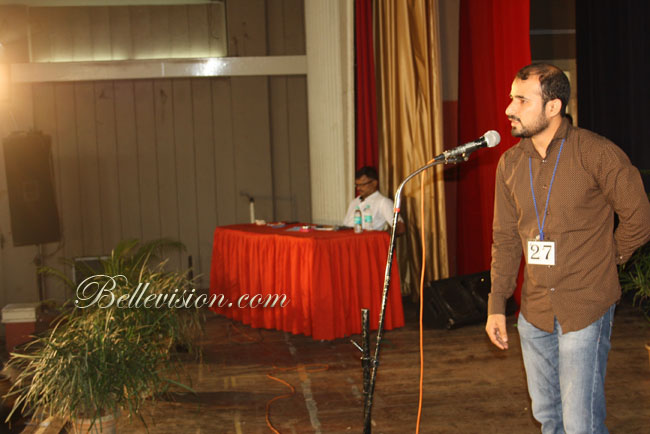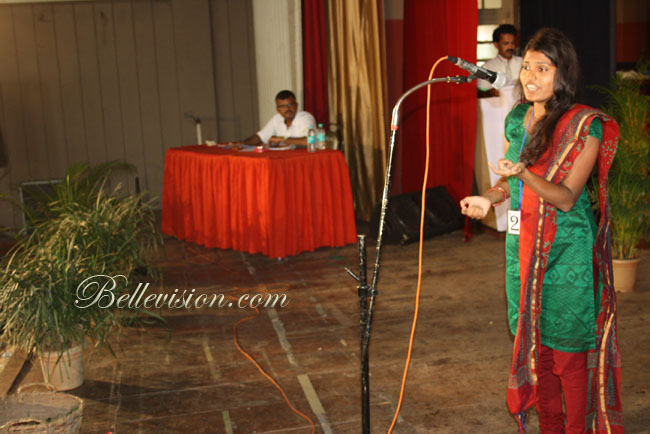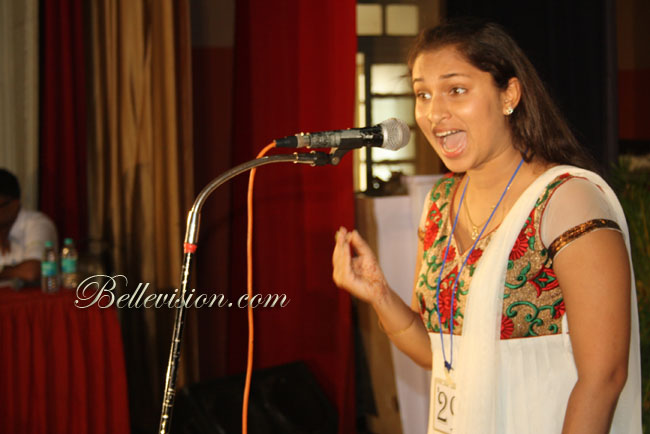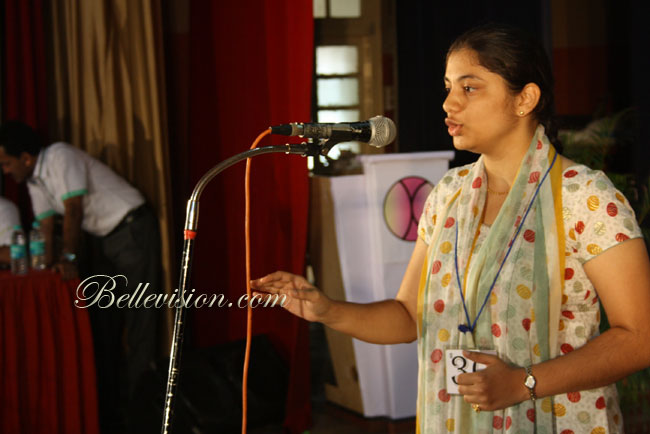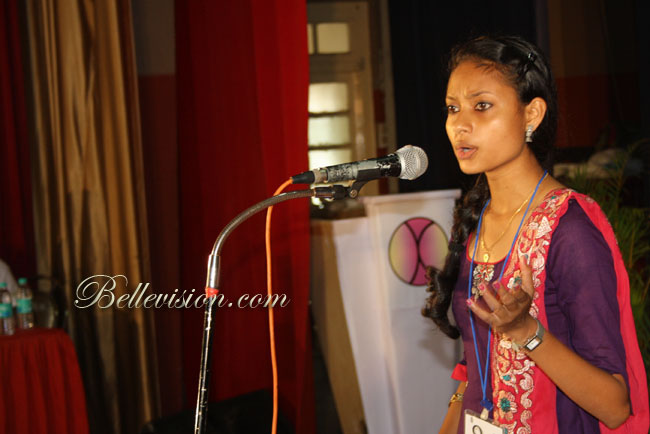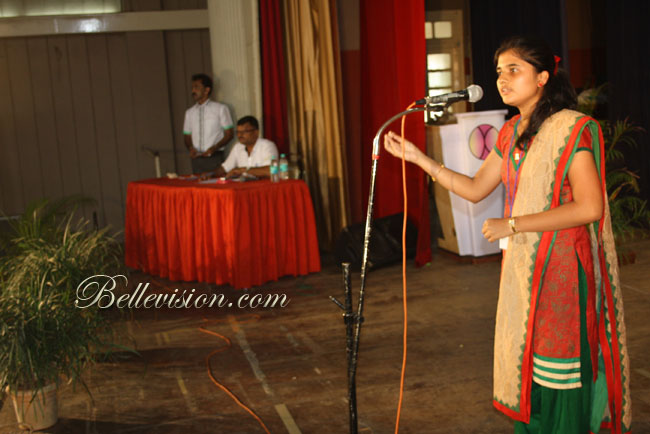 The main event of the afternoon was Maurice & Benedicta D'Souza Memorial Multi Lingual Poetry Session presided over by Sanjiv Verenkar. Andrew L. D'Cunha introducted Sanjive Verenkar to the audience and highlighted his various konkani works and dedication to poetry and other literary works.
Saniv Verenkar also spoke on the occasion and thanked the organizers for recognizing him to conduction the multi-lingual poetry session. He also recited a few of noted poems on the occasion. The participants of the poetry session were; Prakash Parienkar, Ronald Sequeira, Balakrishna Mallya, Dr. Suvarna Gaad, M. P. Rodrigues, Rajshree Sail, Radhakrishna K., Mohammed Baddur, Samiullah Bermaver and Shamsheer Budoli.

The second event of the afternoon session was award ceremony for the winners of the late Charles and Theresa Rodrigues Memorial 7th All India Poetry Writing Competition. The winners along with their parents were invited to the dais and the cash prize and Citation were awarded by the dignitaries Basti Vaman Shenoy, Anant Amembal,and RahmatTarikere. The winners of the prestigious award were: Vaibhavi B. Gawas Goa (1st Prize), Austine D'Cunha Mangalore (2nd Prize), Varun D'Souza Mangalore 3rd Prize and Devashree Kamath Goa (3rd Prize).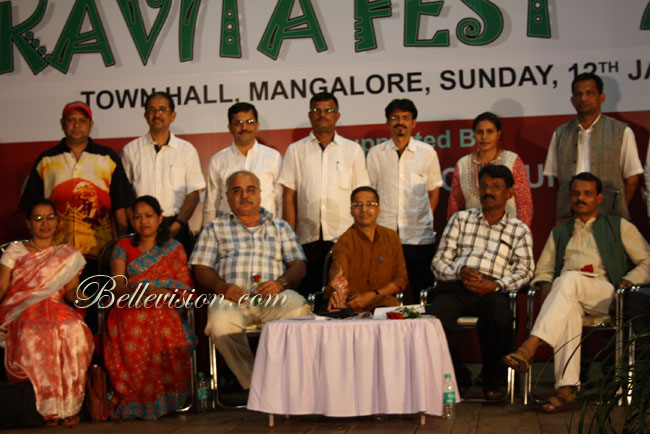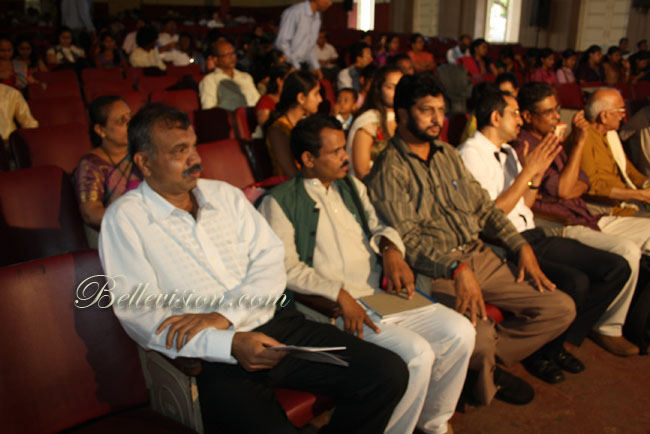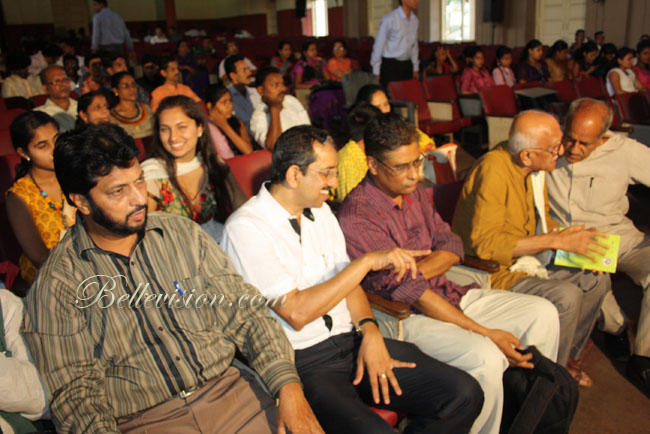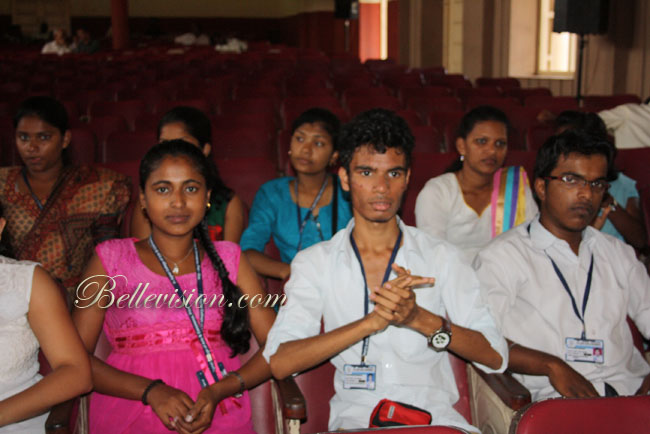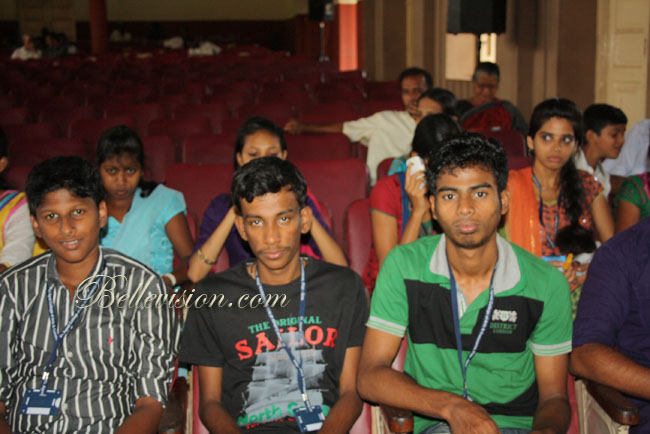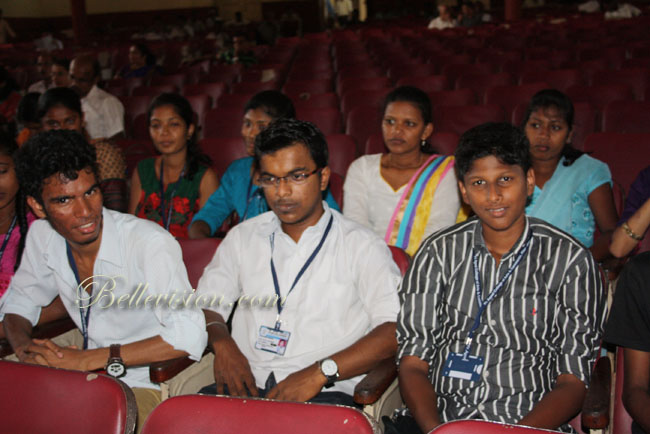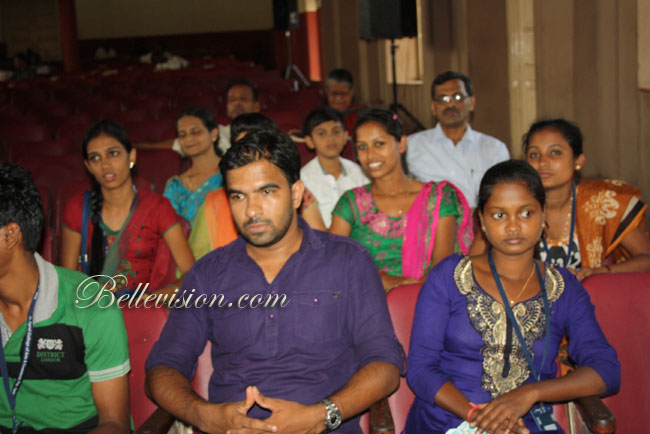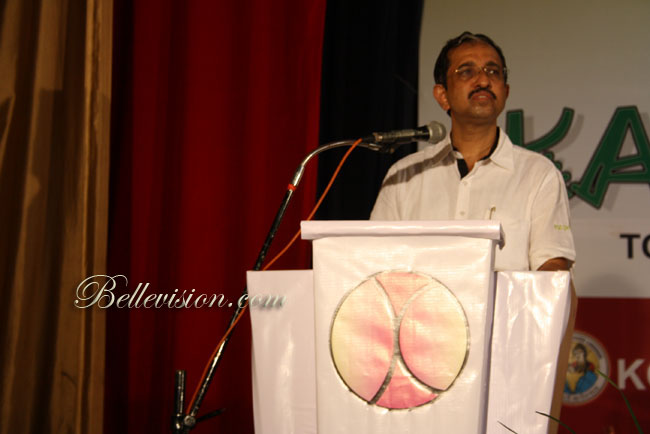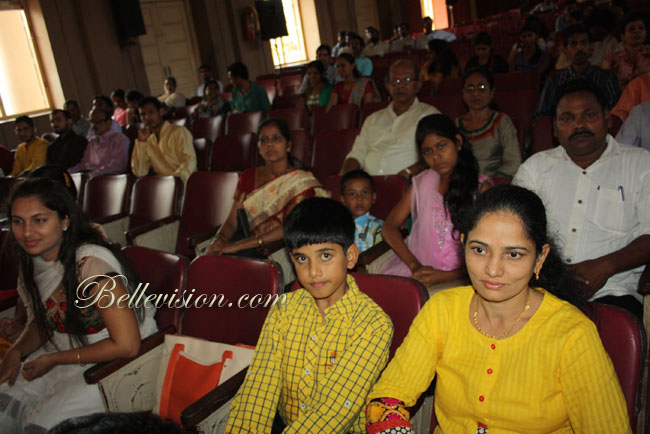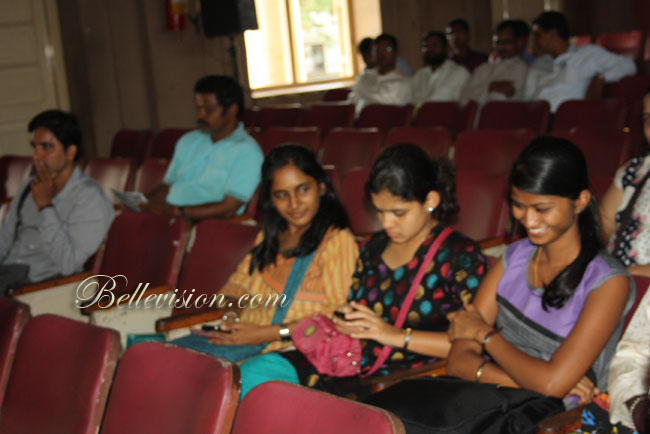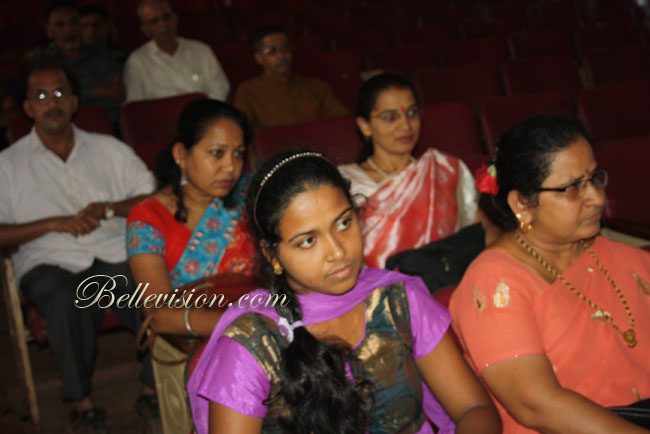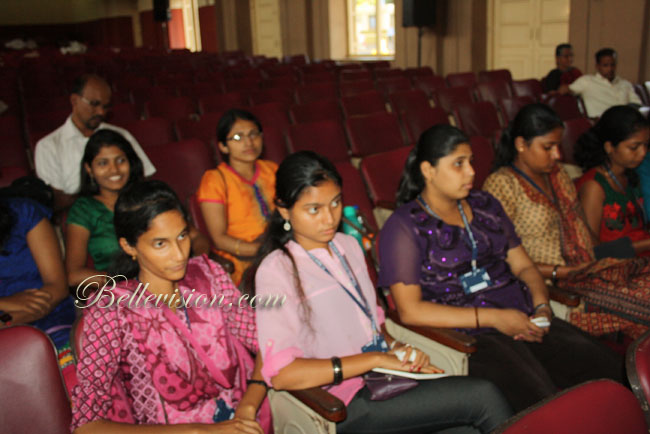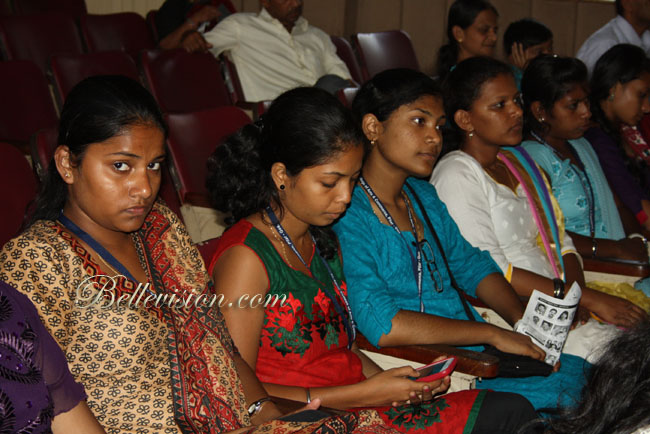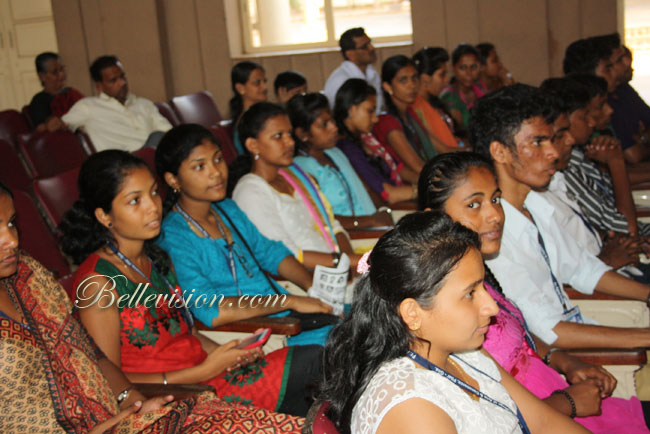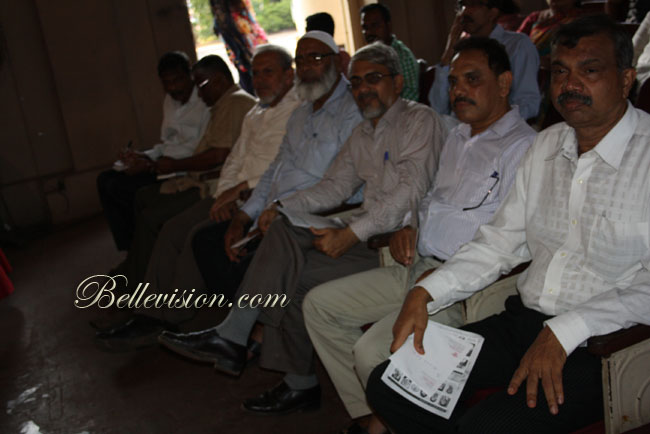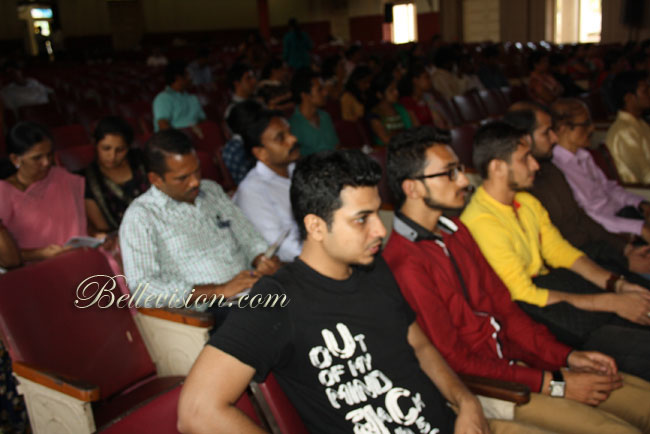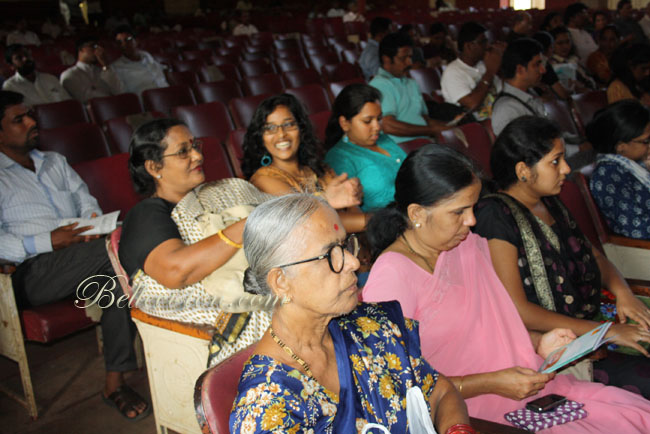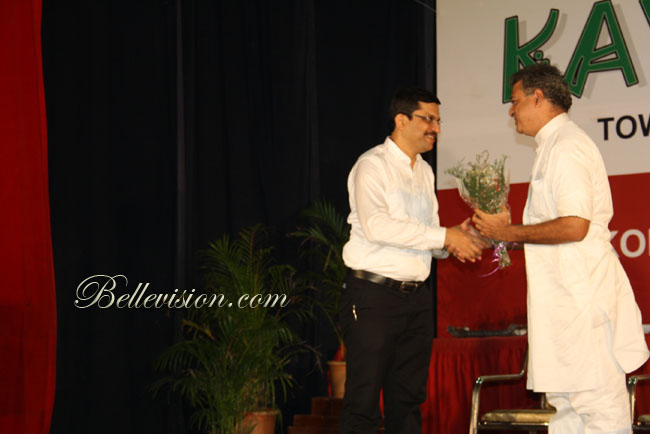 Also on the occasion a popular konkani figure Yusuf Abdulla Sheikh was honoured with Mathias Family Poetry Award 2013 sponsored by Mr. Joseph Mathias (Dubai) MD, Merit Freight and Logistics Services. Yusuf was invited on the dais and Ms. Avrel Rodrigues (Trustee, Kavita Trust) read out the Maan Patr and highlighted his various konkani works. He was awarded with a Citation and Memento by Basti Vaman Shenoy and AnantAmembal in presence of all the trustee members. Yusuf Abdulla Sheikh in response thanked Kavita Trust and Melvyn and all trustee members for honouring him on the occasion and thanked specially Mathias Family members for their encouragement and support.

It was time to announce the winners of the most important event of the day i.e. Konkani Poetry Recitation competition. Prior to that Melvyn said that it was a real good competition and appreciated all the participants for taking time and efforts to participate in this prestigious competition. He further said, participating itself is a great achievement and those who lost not to disappoint but look forward to the future and take part in future competition. Winning or losing is not an issue but participation in these all India level competition is very important. All the participants were invited on the dais and certificates were distributed to all by the dignitaries on the dais.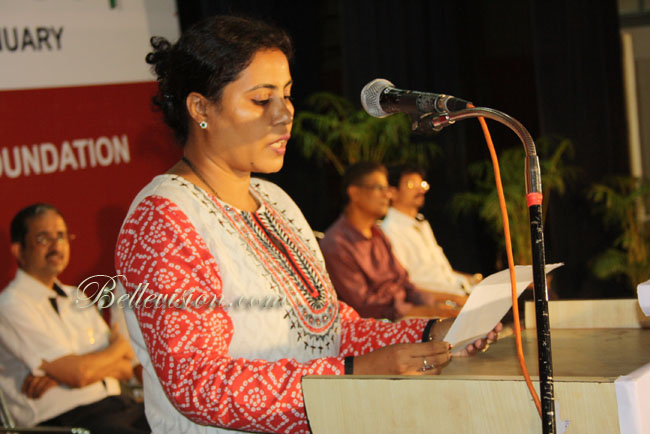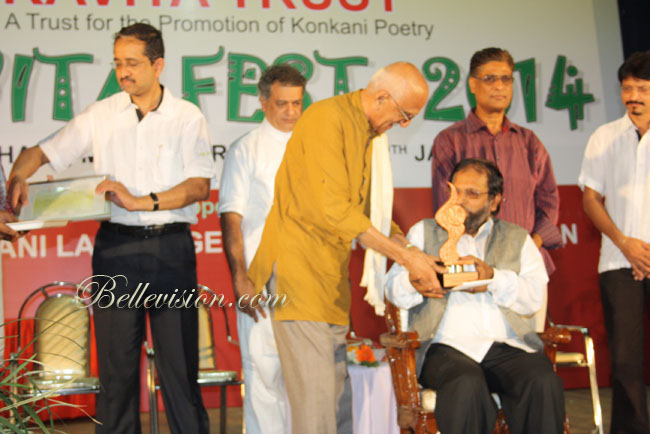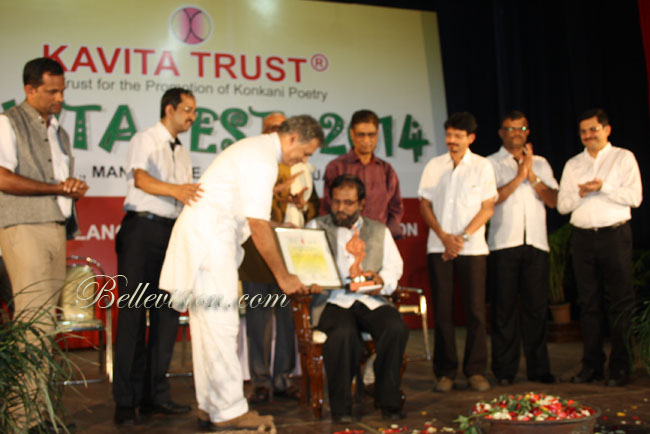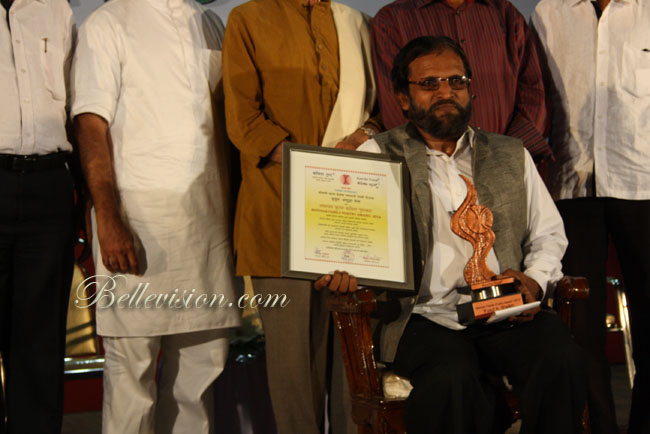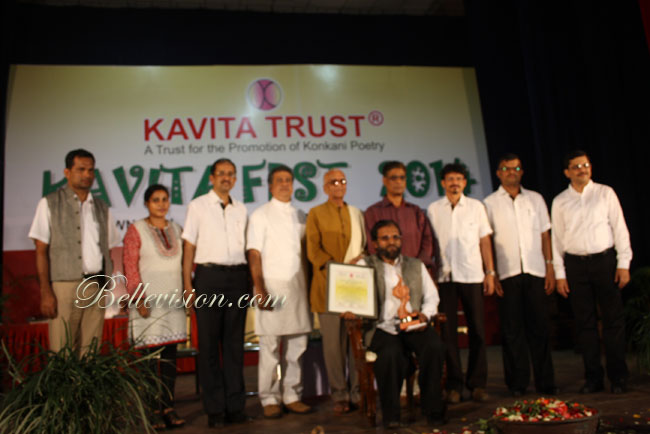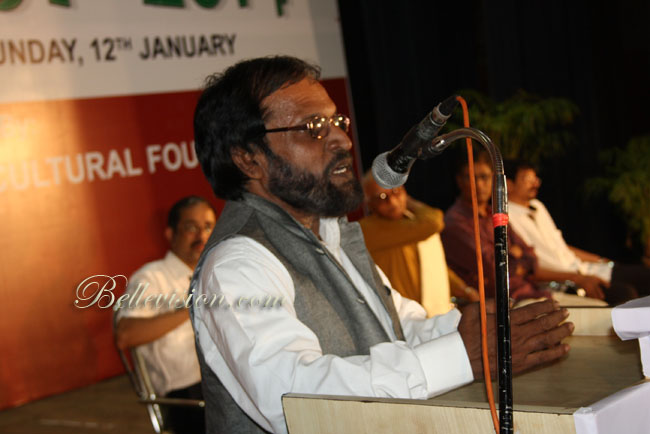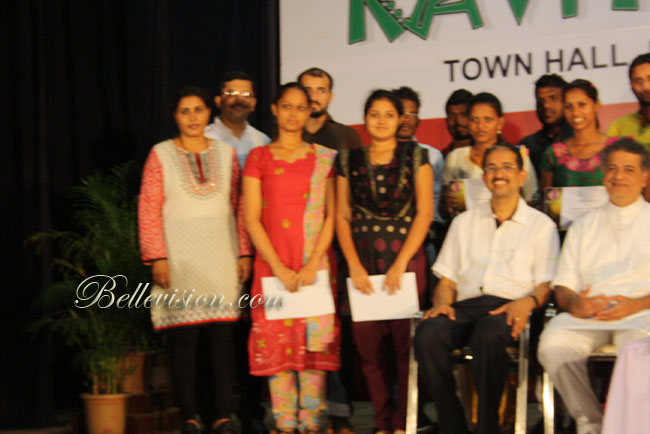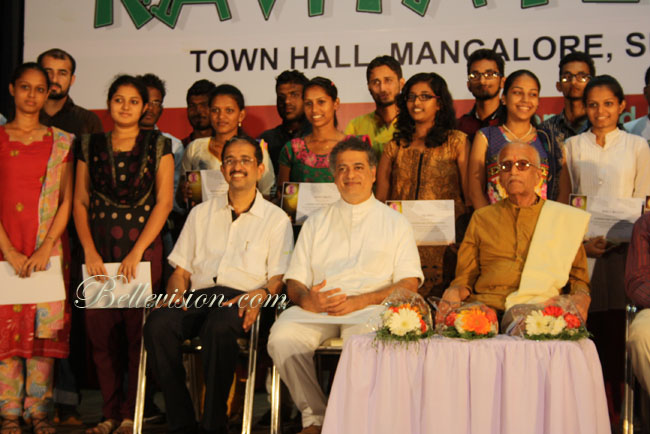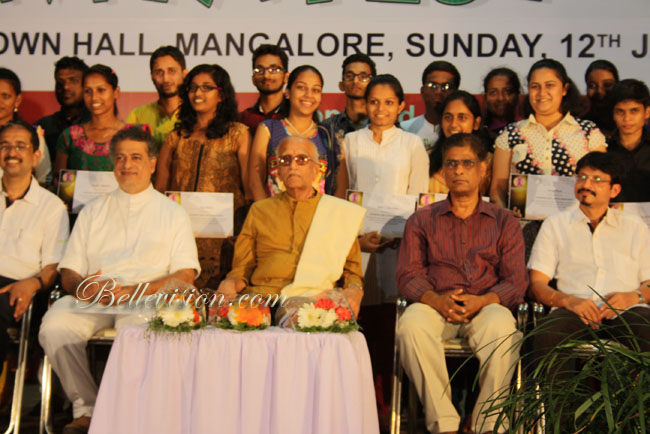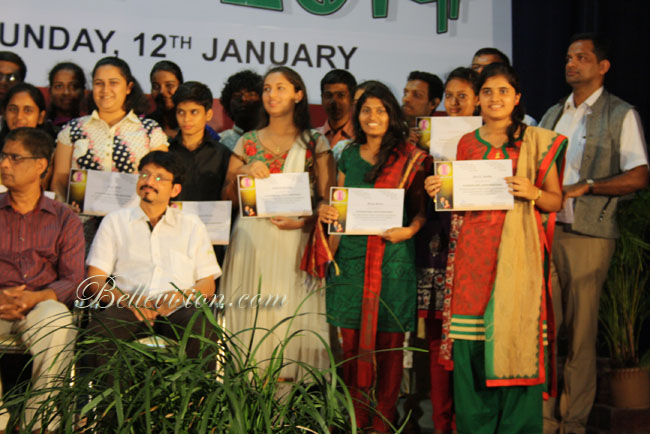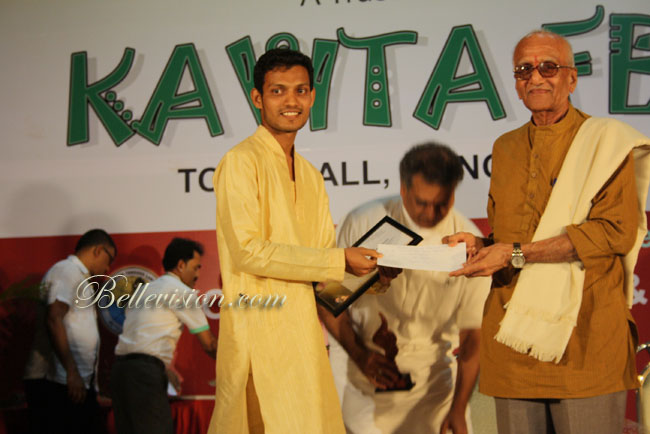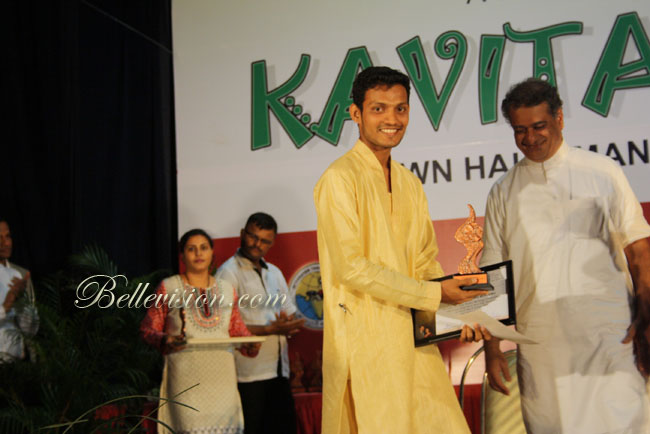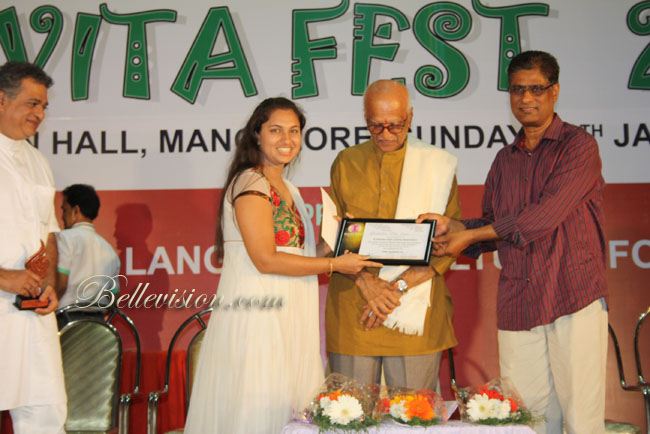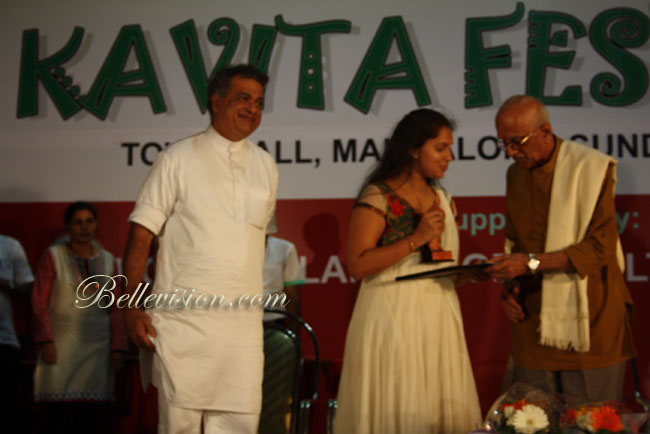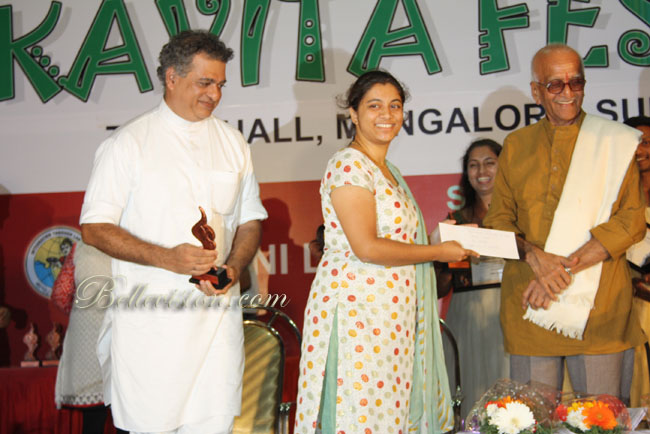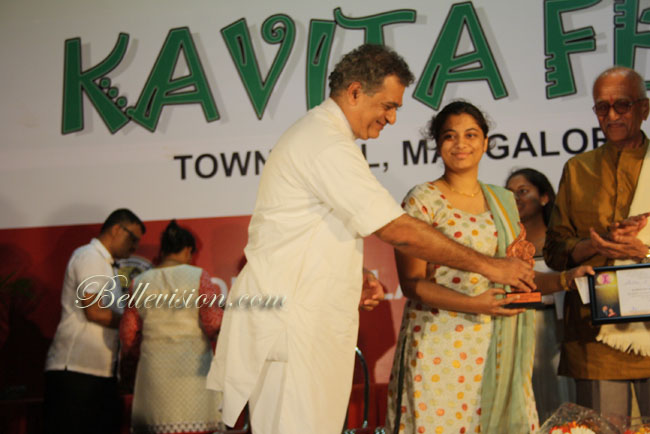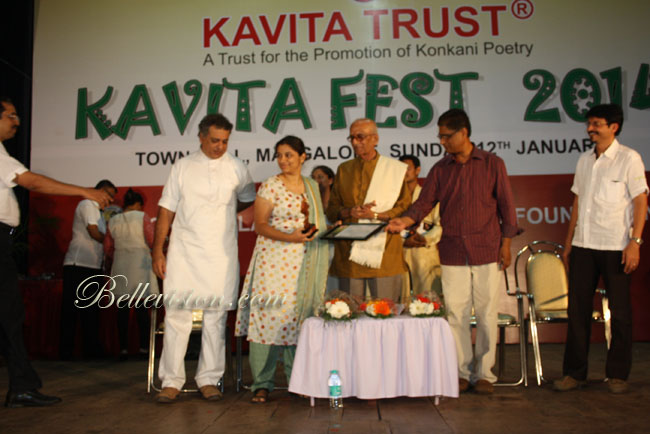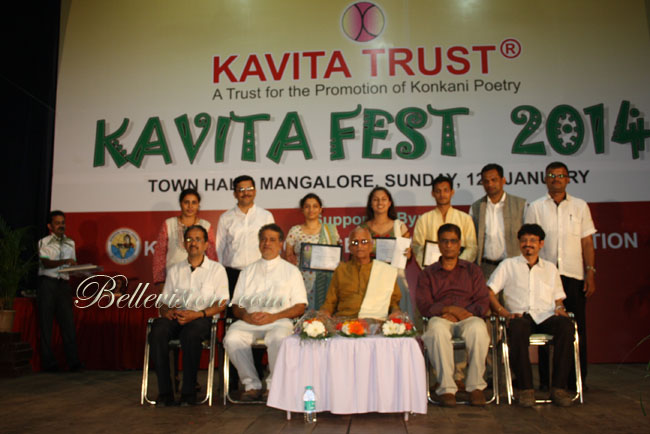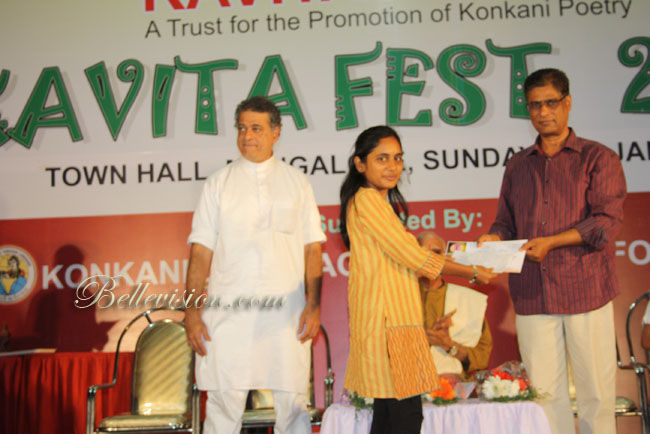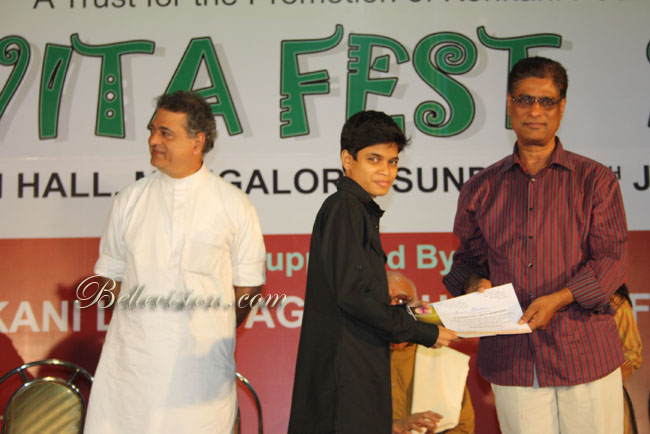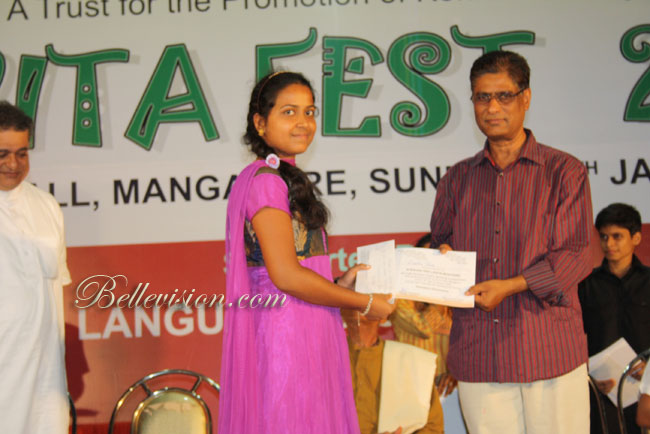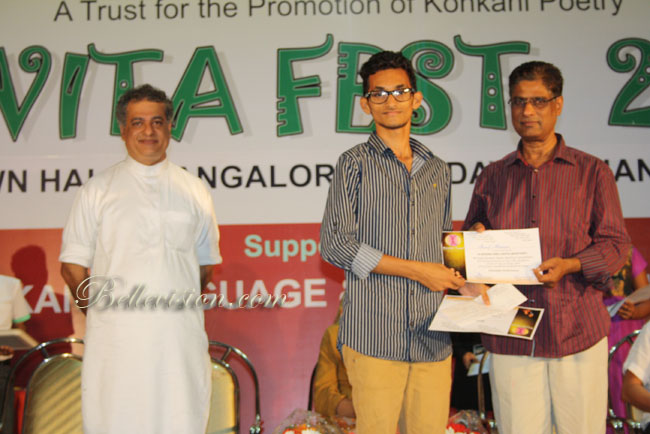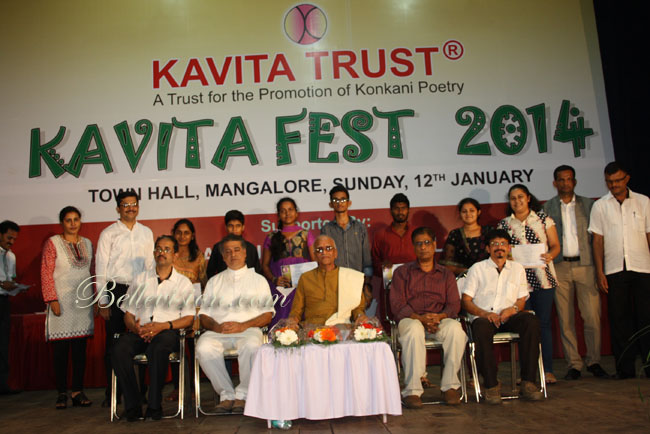 The moment came when all the participants were waiting in anticipation and holding their breath and the final winners were declared by Melvyn himself. There final winners of the the 3rd Rohan and Lavita Moteiro All India Konkani Poetry Reciting Competition were: Amline J. D'Souza from Mangalore and Sushmita Pai Kane from Madgao and Jaison Sequeira from Mangalore won the 2nd and 3rd place respectively. There were also 7 additional i.e. 3 consolation and 4 special prizes were given and the winners were: Consolation prizes went to: Lavita Pinto (Udupi), Antara P. Bhide (Panaji), Amora Monteiro (Mangalore) whereas the special prizes went to: Akeef Maneger, Kanya Pavse, K. ChitraShenoy and Mitesh Lotlikar.

The chief guest of the day Rahmat Tarikere addressed the audience in the final session and highlighted the linguist problems we all are facing as for example konkani language is spoken by six communities in India and it is very difficult to understand by other communities. So these type of poetry sessions and festivals are a back bone to improve in this field. He also suggested compose the poems in multi-language so that other communities such as Kannada, Malayalam people can understand the language. He also stressed on proper translation of literary works or poems from original writers/language directly to Konkani than translating into English and then translate into konkani or kannada as in the process it will lose its originality. He suggested a few other points wherein we can work to improve our languages.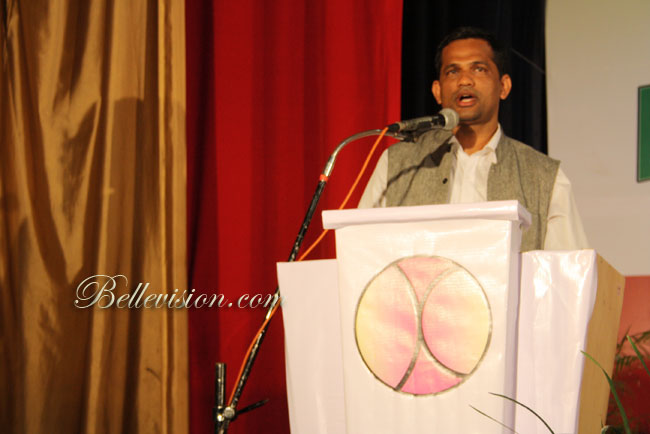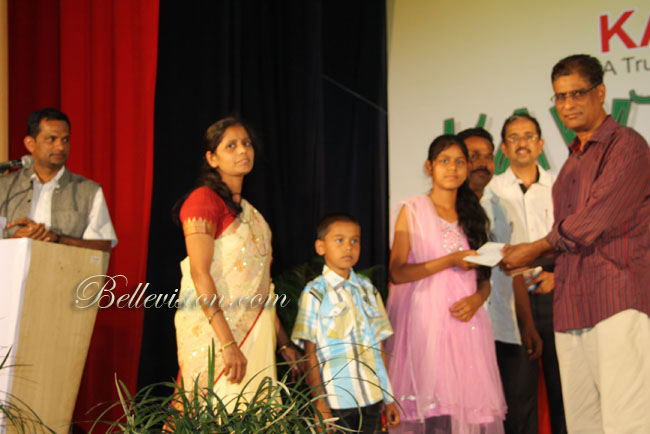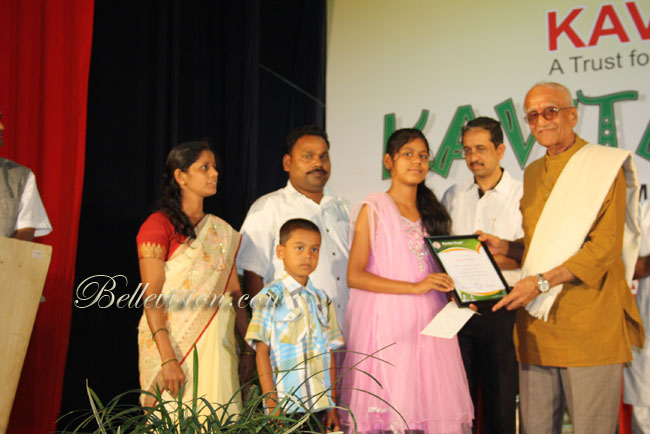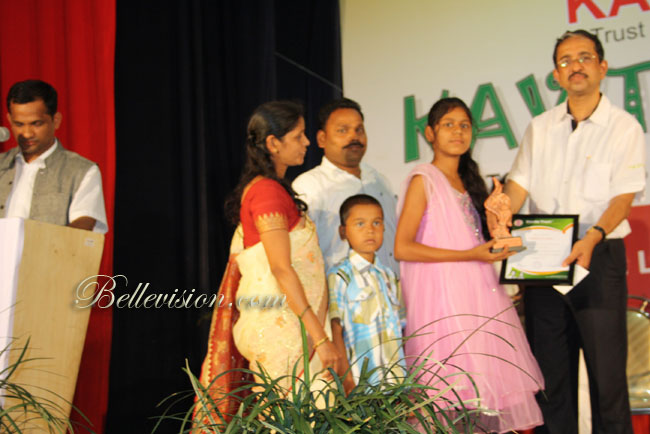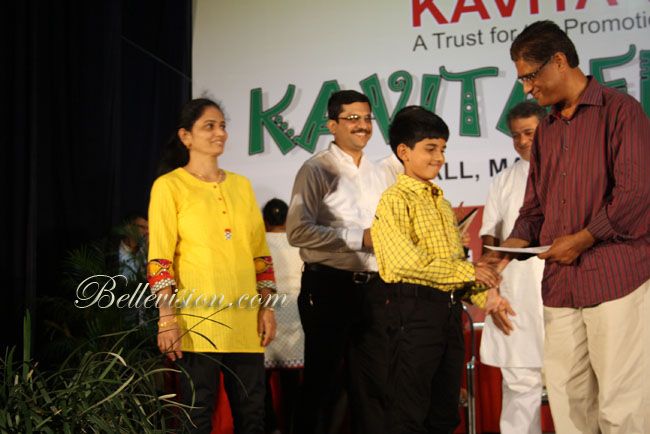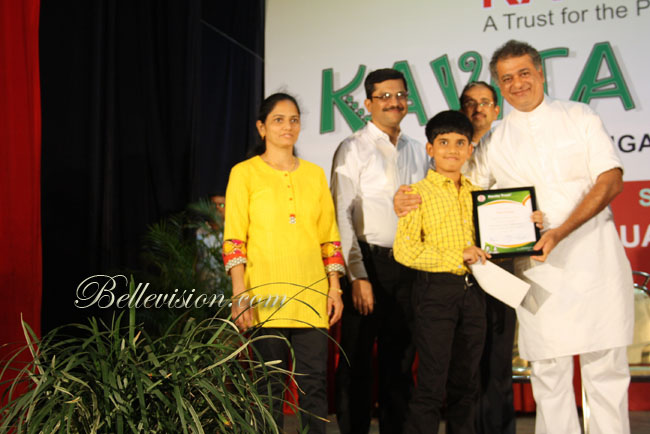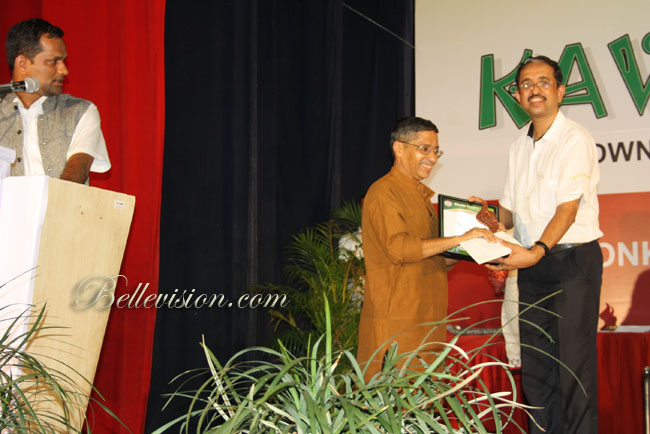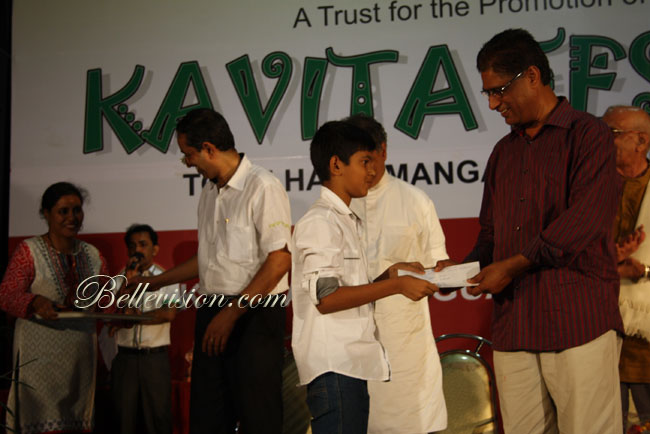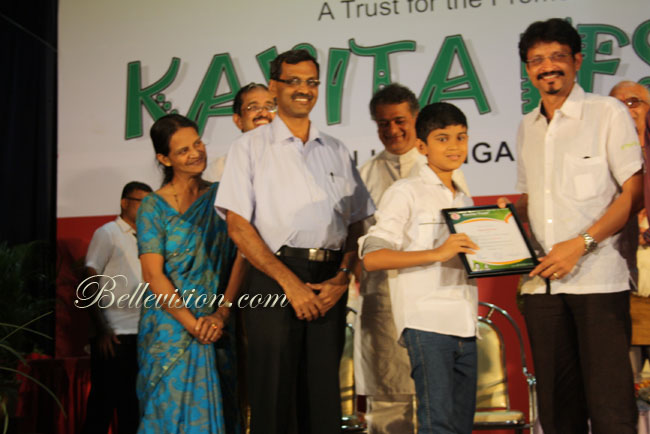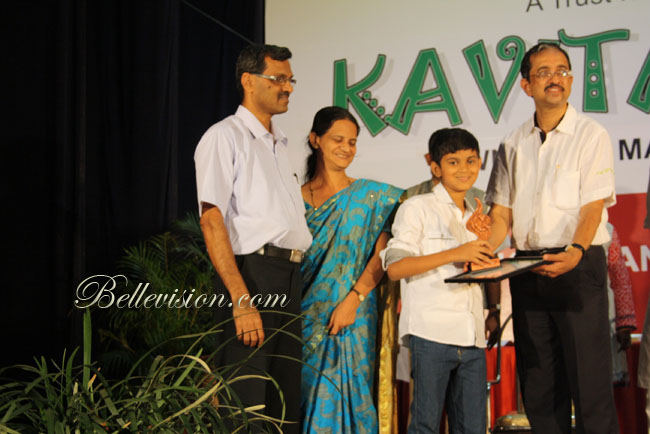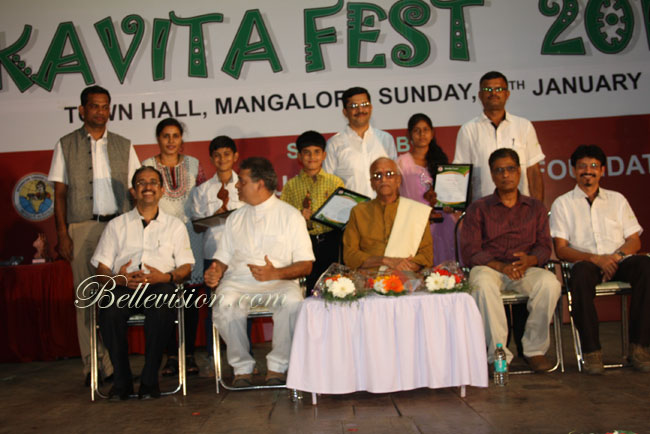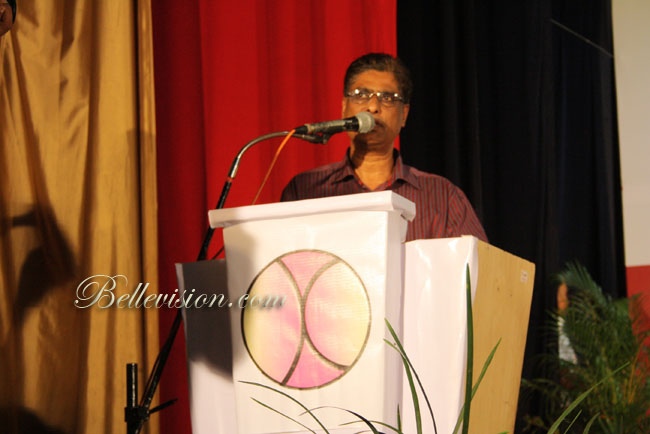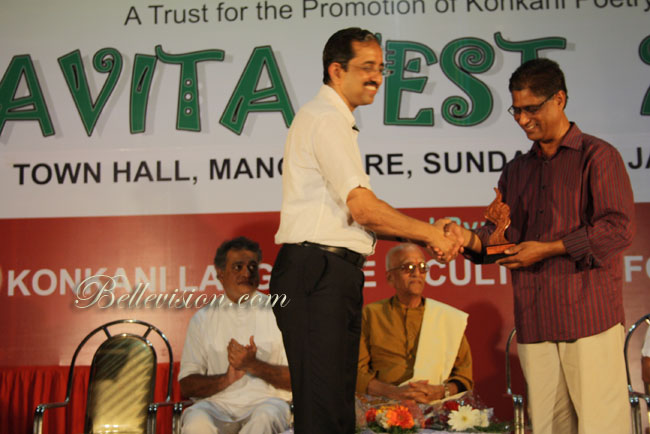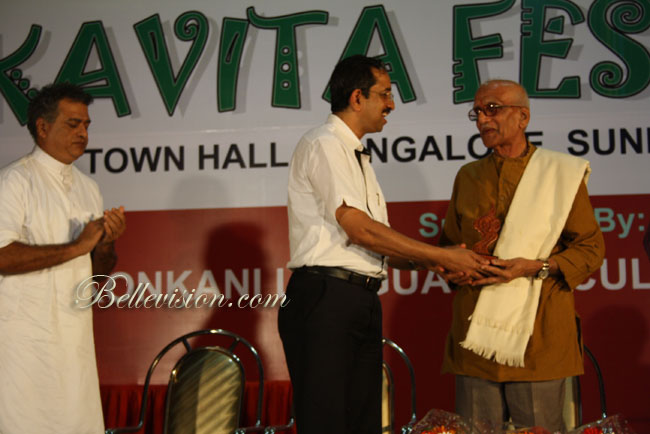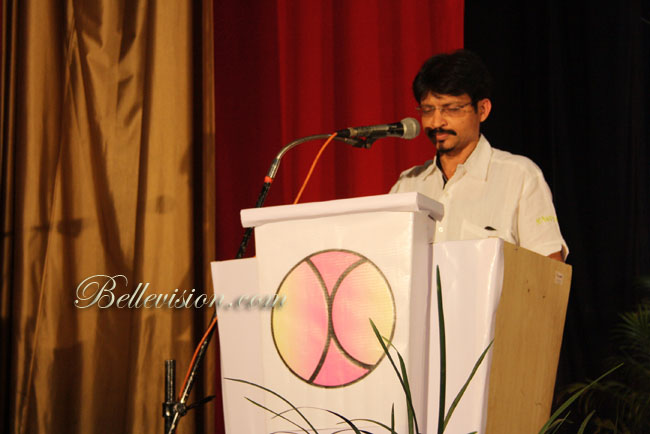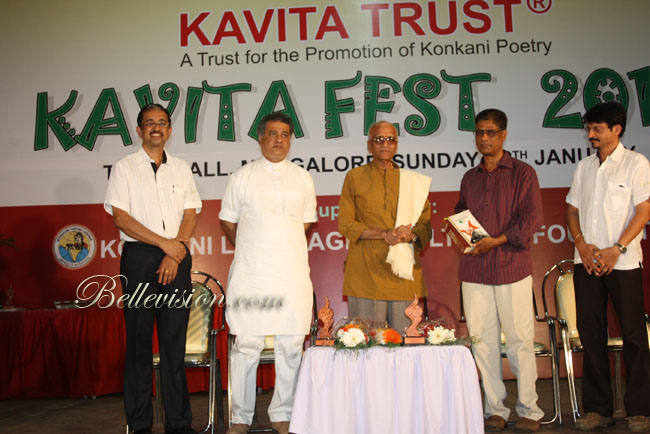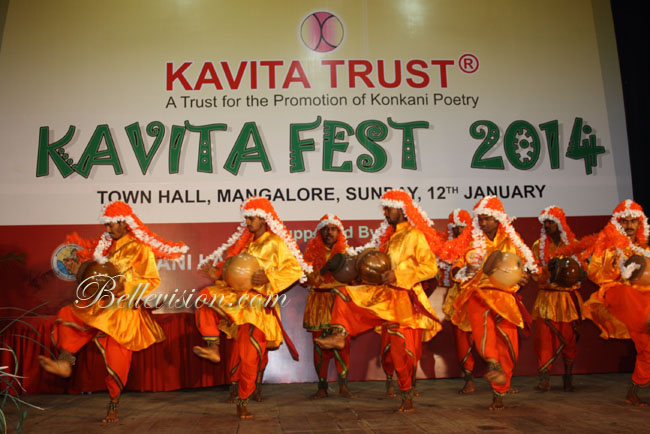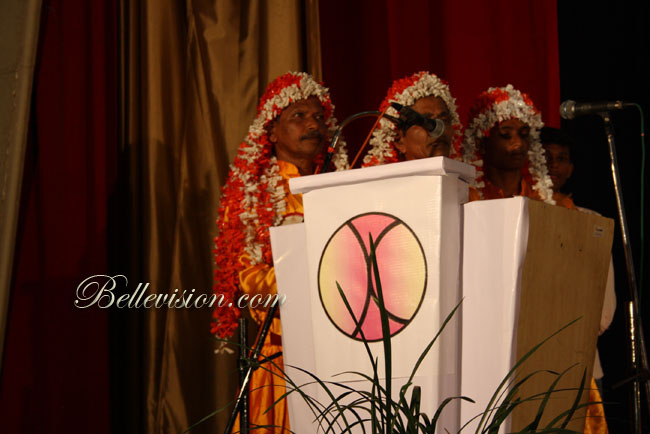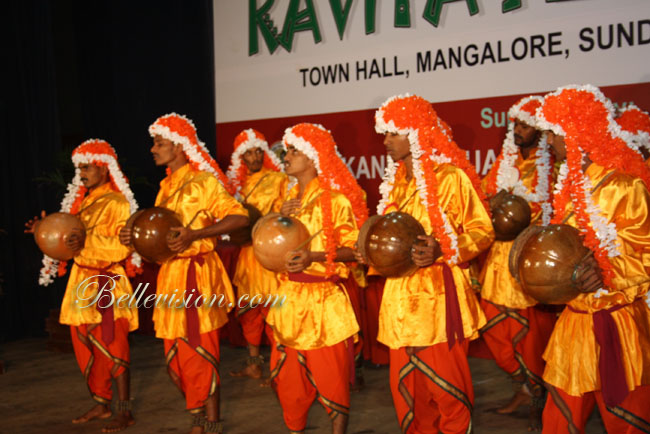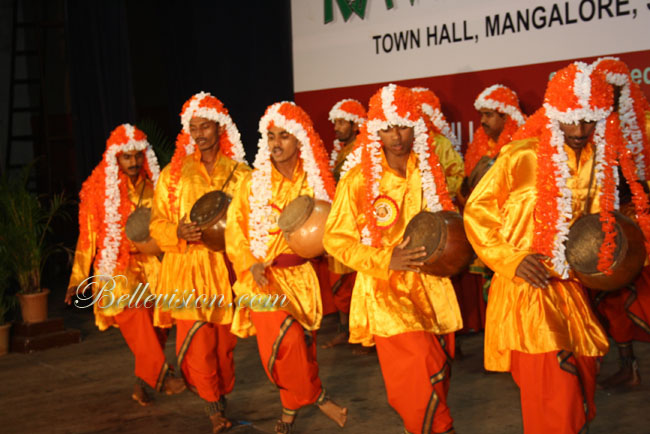 He Congratulated Kavita Trust and its organizers for organizing such a great event which should have been done by or on University level. He appreciated all those are involved with this event and also congratulated all the participants of the poetry competition, sessions and wished them all success.
On the occasion Melvyn Rodrigues honoured the dignitaries namely Basti Vaman shenoy, Rahmat Tariker and Anant Amembal with memento each and appreciated their presence and thanked them.
Vincent Pinto proposed vote of thanks and prior to conclusion a beautiful folk dance from the Kudumbi community led by Yedapadav Gopala Gowda was presented.