Mangaluru: 18 Youth, 14 Children enter finals of Konkani Poetry Reciting Competition
Media Release


Mangaluru, 07 Dec 2014: The final rounds of Konkani poetry reciting competition for youth and children being organized by Kavita Trust will take place on January 11, 2015 during the occasion of Kavita Fest 2015.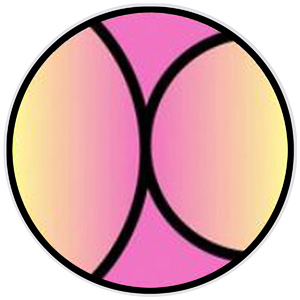 Altogether 18 youth have been selected for the finals of Rohan and Lavita Monteiro, IV All India Konkani Poetry reciting competition. The preliminary rounds of the competition were held at Mangalore, Madgaon, Panaji, Bantwal, Udupi and Karkal wherein more than 100 youth took part.
The 18 selected for the finals - Amora Monteiro, Jaison Sequeira, Nilisha D'Souza, Roshan Crasta, Nikita Bhonsle, Tanvi Jambhle, Yuga Adarkar, Hrishikesh Kadam, Milindra Velip, Mangesh Harijan, Eden Sequeira, Lavita Pinto, Nazeef Manegar, Meghana Kamath, Akeef Manegar, Frew Menezes, Evita D'Souza and Supriya Kankonkar.
This is the first time Kavita Trust has organized Cha Fra DeCosta memorial Konkani poetry reciting competition for children in the name of Nelson and Lavina Rodricks. More than 50 children took part in the preliminary rounds and 14 have entered the finals. They are:
Prithuma Monteiro, Austin D'Cunha, Annalisa D'Silva, Wencita Dias, Merita D'Silva, Shanwil D'Souza, Renwil D'Souza, Esha V Pais, Joslin D'Souza, Vion Lobo, Treenal Pinto, Veenal D'Sa, Chandrima Monteiro and Shyna D'Silva.
Kavita Fest will be held in the courtyard of Stany and Gretta Lewis of Chowlikere, Barkur.
Retired Ambassador Pascal Alan Nazareth will inaugurate the festival, wherein the president of Konkani language and cultural foundation Basti Vaman Shenoy and the president of 'The Expressions,' Barkur Naveen Dias will be the guests of honor.
Madhav Borkar, eminent konkani poet from Goa will be the chief guest for the valedictory function. Fr Valerian Mendonca, parish priest of Barkur church, and M A Rahman, philanthropist from Bhatkal will be the guests of honor.
The organizers have arranged free transport for those from Mangalore who wish to attend the festival. For outstation delegates free accommodation is arranged in Mangalore.