Beltangady: Dharmadhikari Dr Veerendra Heggade accords Grand Welcome to Swami Raghaveshwar Bharati
By Robert D Costa

Bellevision Media Network


Beltangady, 24 Sep 2013: Sri Kshetra Dharmasthala Dharmadhikari Dr Veerebdra Heggade accorded grand welcome to Swami Raghaveshwar Bharati of Ramachandrapura mutt, Hosanagar, when the latter arrived at Sri Kshetra Dharmasthala, near here on Monday September 23.
Swami Raghaveshwar was taken in a 1954 model Dodge car from the welcome arch till Sri Sannidi Guesthouse, where he would stay for a week.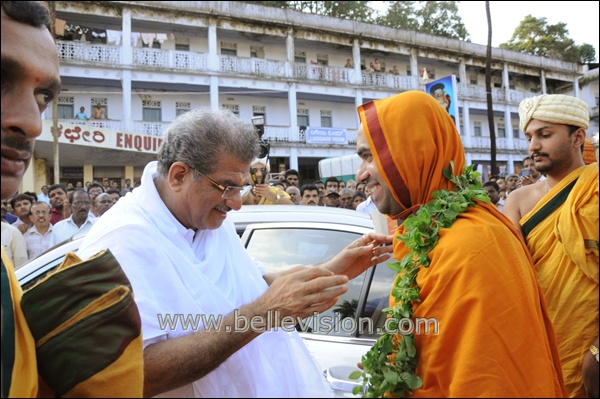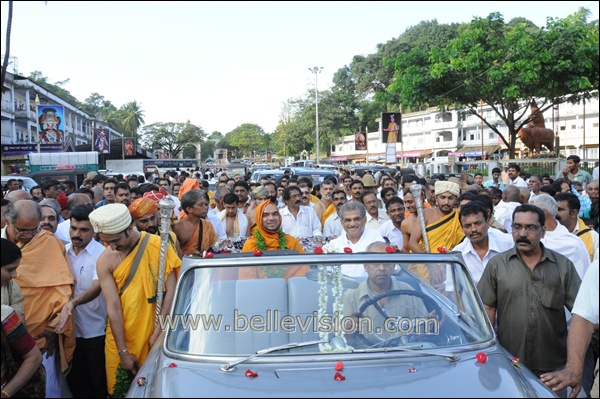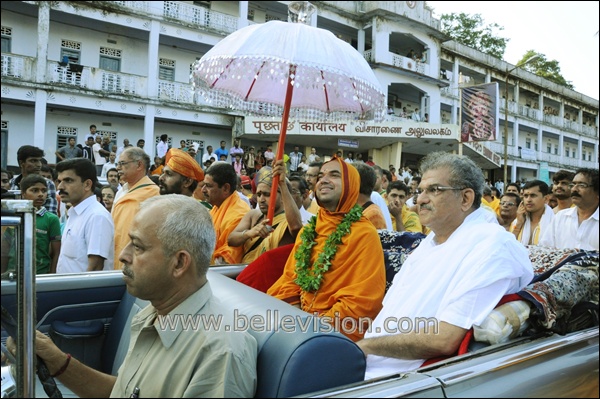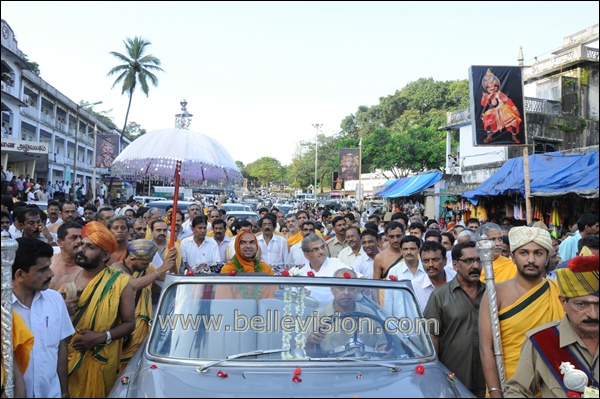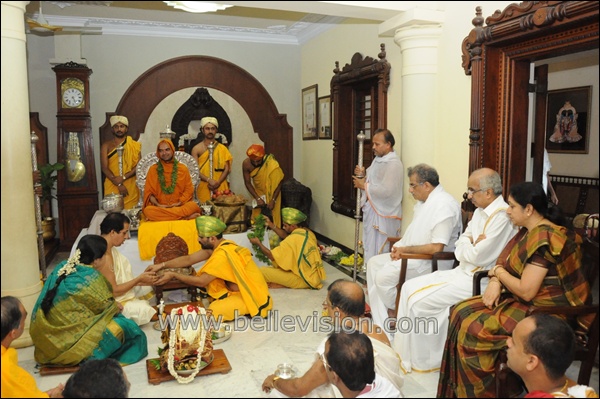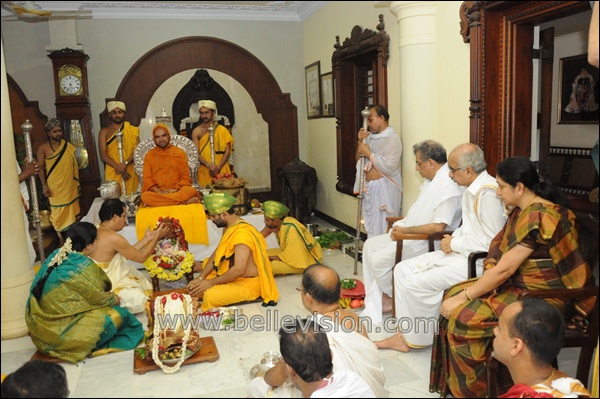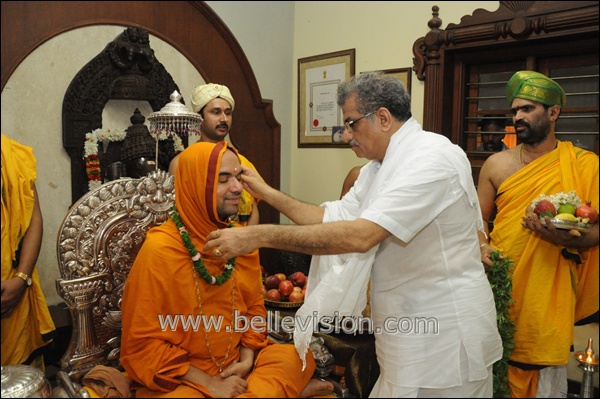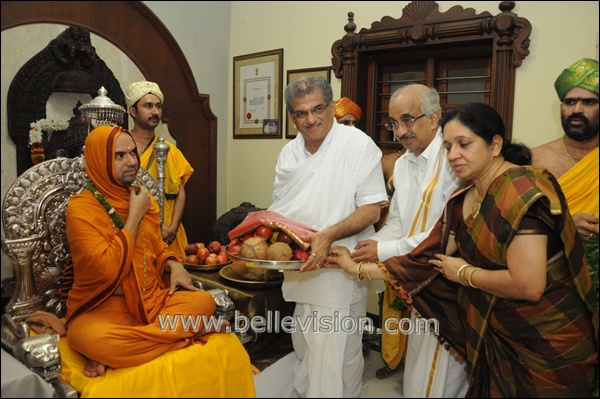 The devotees prostrated to the feet of Swami Raghaveshwar to pay respect to his holiness.
Swami Raghaveshwar will deliver religious discourse on Sri Rama mythological text at Amrutavarshini auditorium of Sri Kshetra Dharmasthala, here from Tuesday September 24 to Saturday September 28 from 6.30pm to 9.30pm.
The devotional singing programme, interactive meet and PowerPoint presentation will be held during the five-day religious discourse.