Wonderful Kannada Yakshagana " Kartaveerayarjuna " staged at ISC Abu Dhabi
By Alphonse Mendonca

Bellevision Media Network


Abu Dhabi,5 February 2013: A spectacular Kannada Yakshagana titled: "KARTAVEERYARJUNA" by famous Badagutittu Yakshagana artistes from Poornachandra Yakshakala Prathistana, Kumbhashi was staged successfully at India Social and Cultural Centure on Monday night for a sizable audience. Even though it was working day a large number of Yakshagan enthusiastic attended one of the most wonderful Yakshagana and experienced a show of great talent from Poornachandra Yakshakala Prathistana Kumbhashi Badagutittu. The show was organized by Mr. Sarvotham Shetty, President Abu Dhabi Karnataka Sangha.
The show began at around 8:00pm with a warm welcome by John Thomas , Hon President ISC wherein he thanked Padmashree Dr. B.R. Shetty, Patron U.A.E. Kannadigas for his total support for art and culture and many charitable and noble causes.
Dr. B.R. Shetty welcomed the troupe and promised his support for cultural events and encouraged more people to attend good show like these and he inaugurated the Yakshagana by beating the Chende (drum instrument).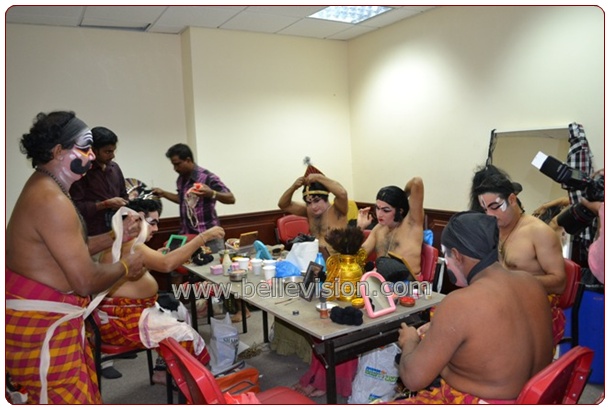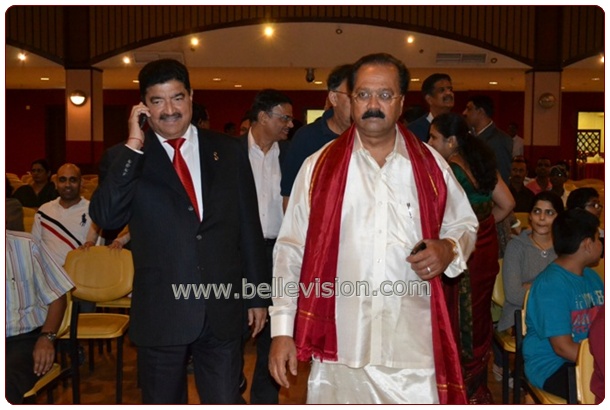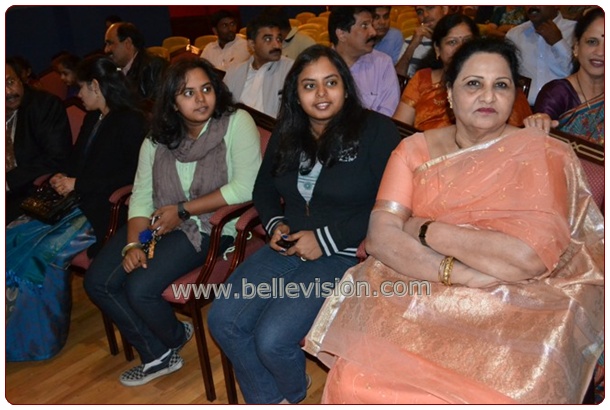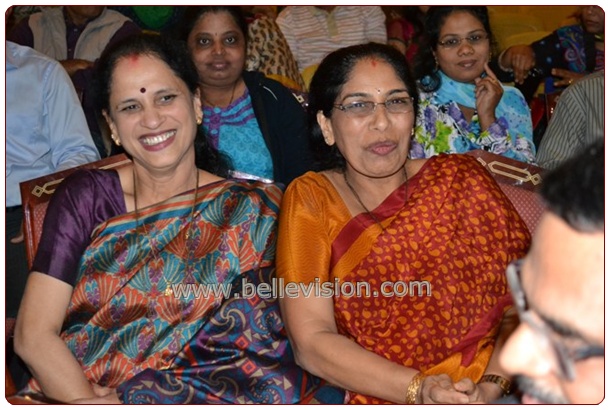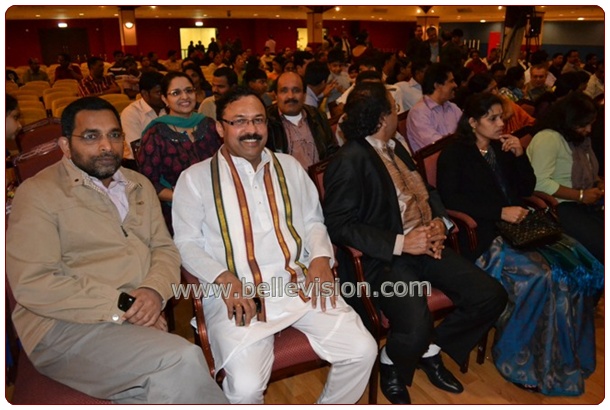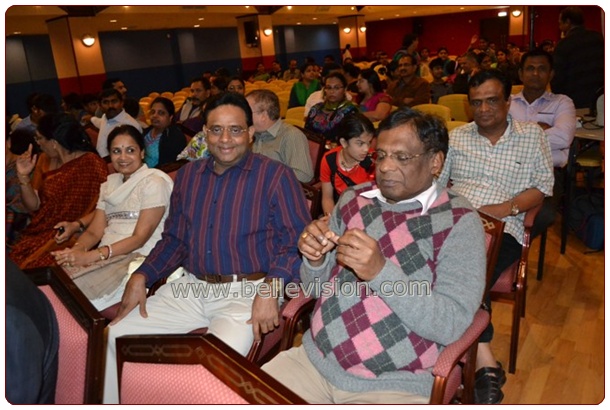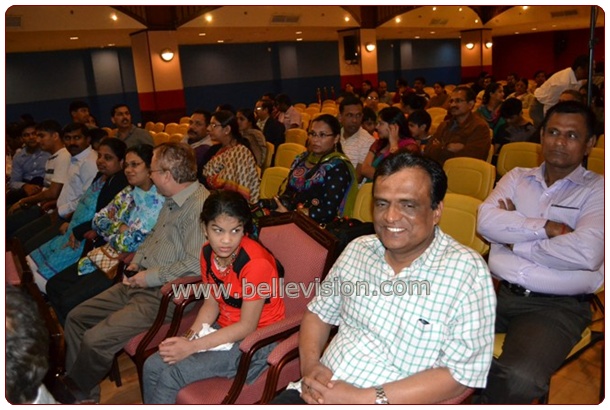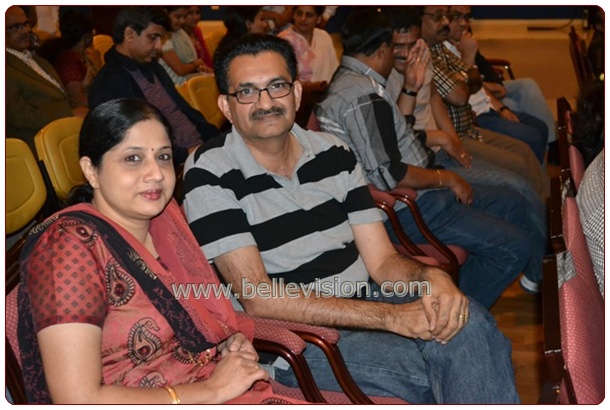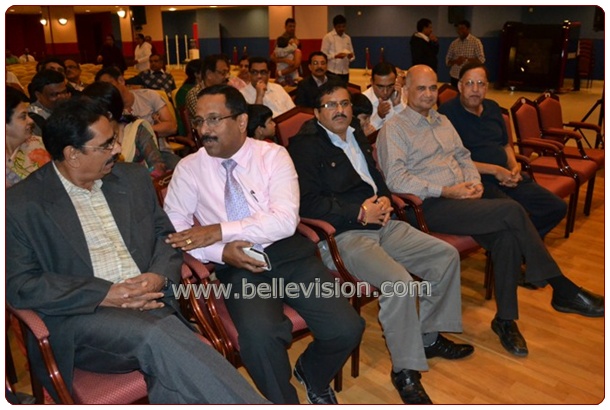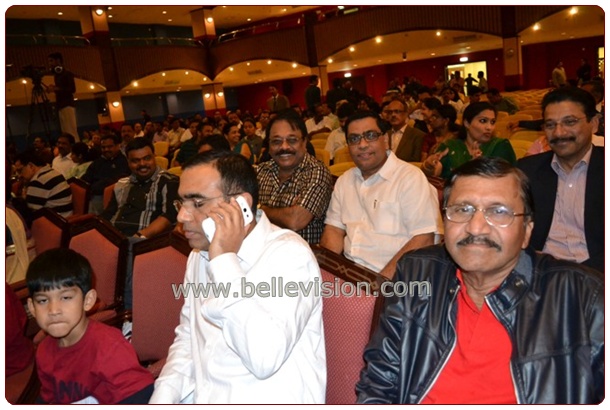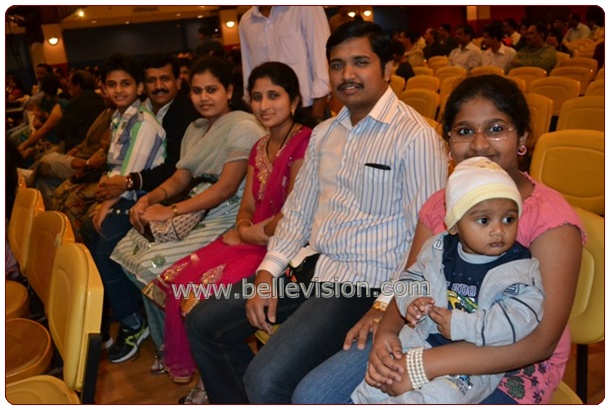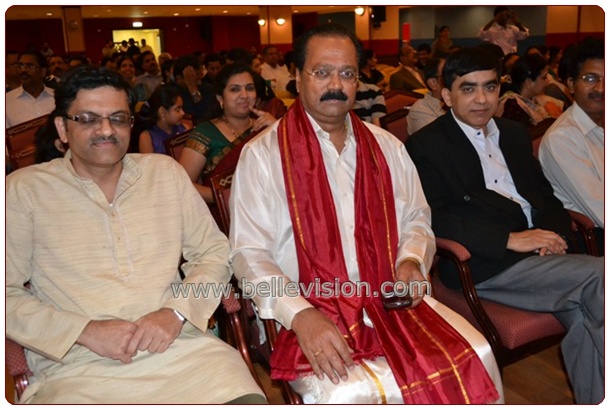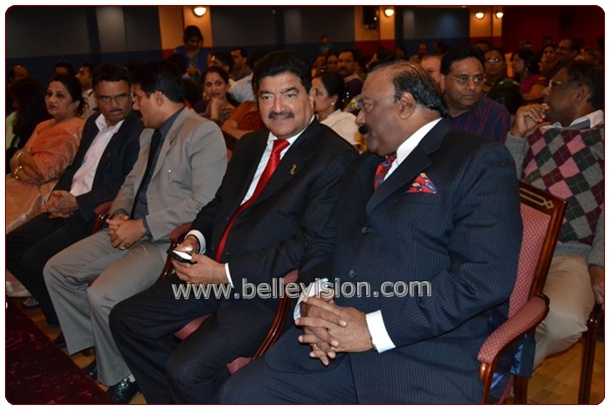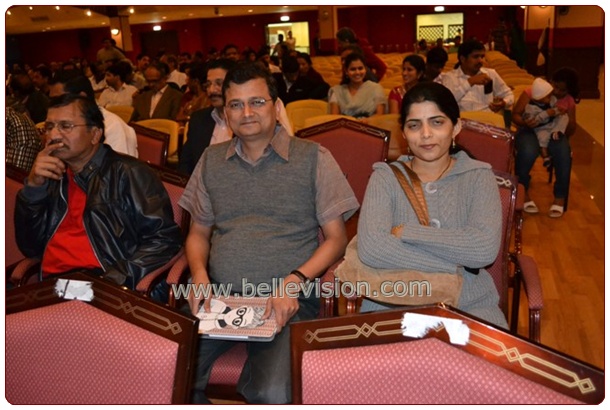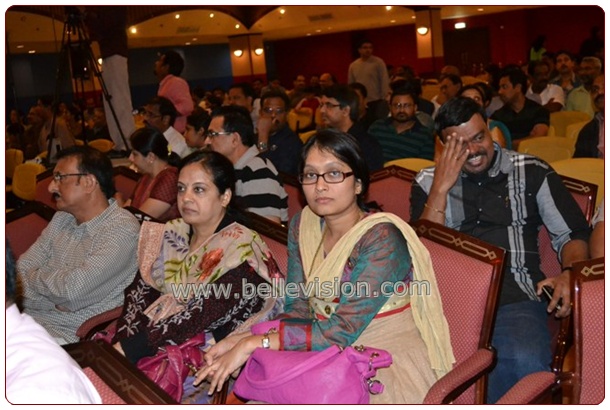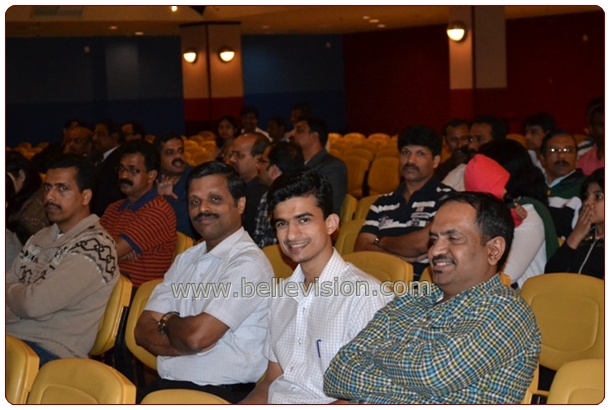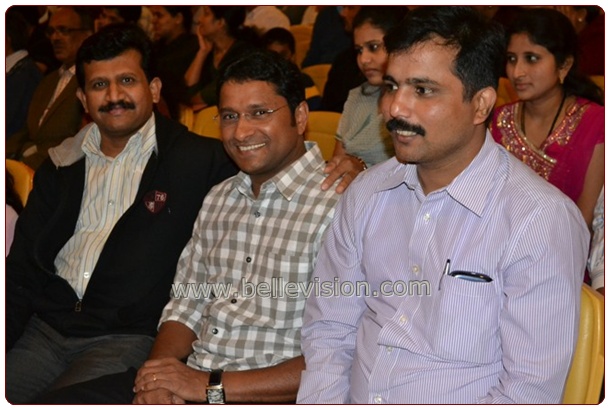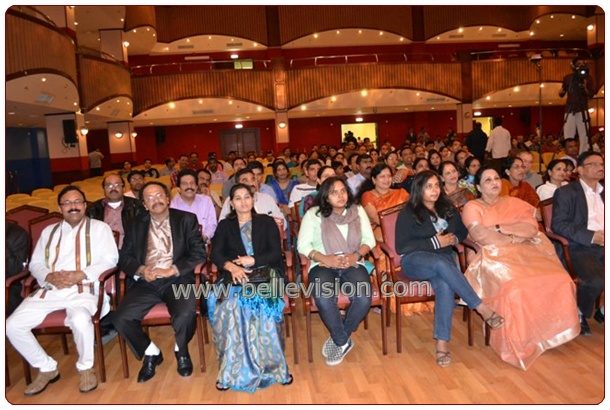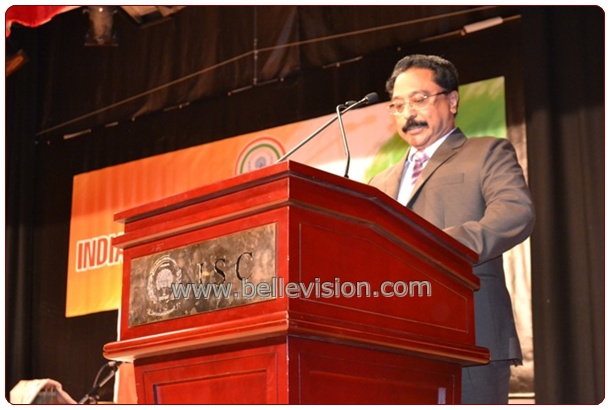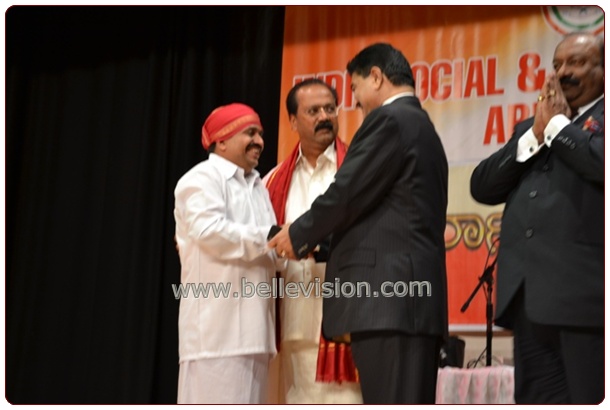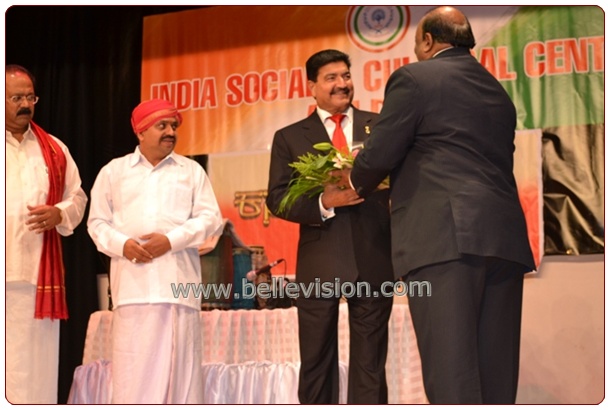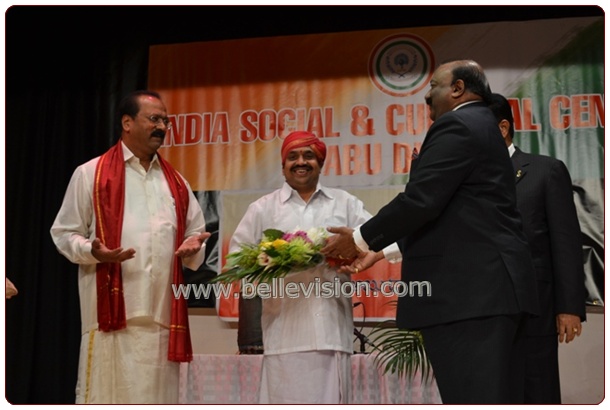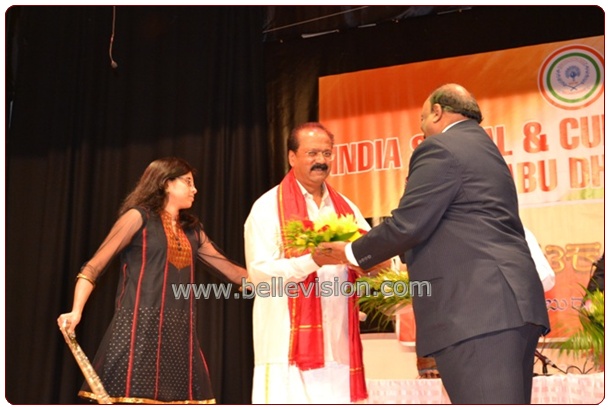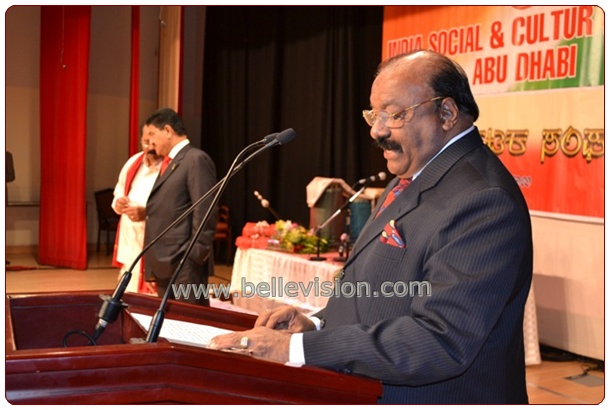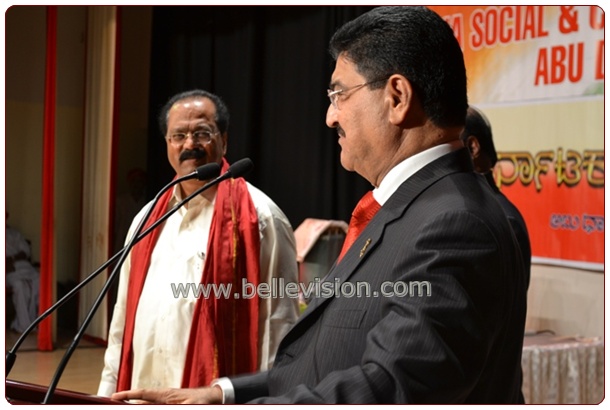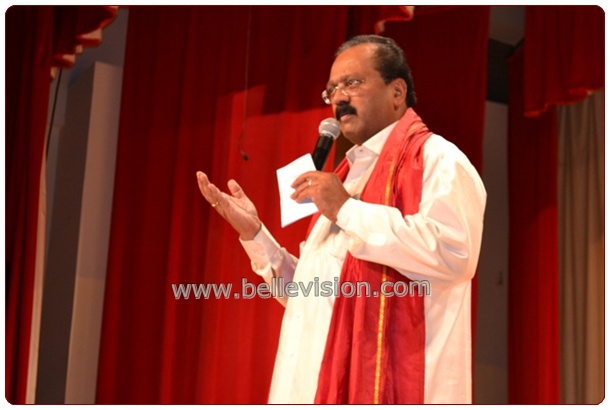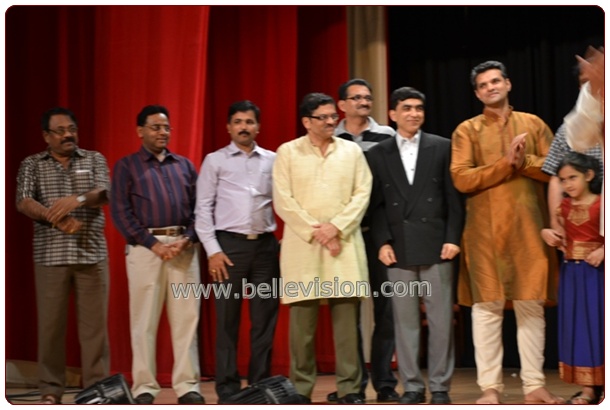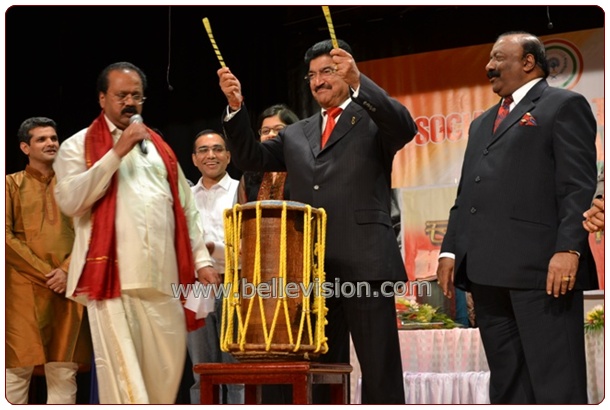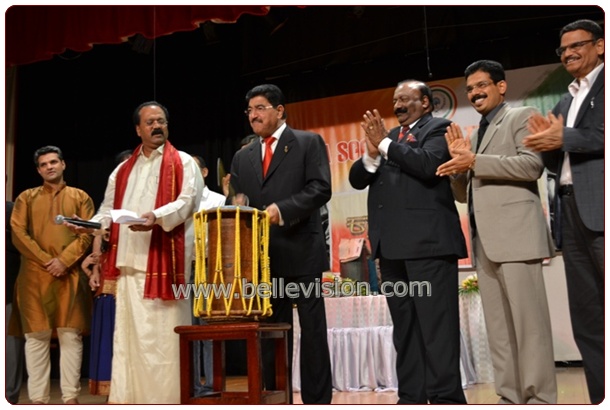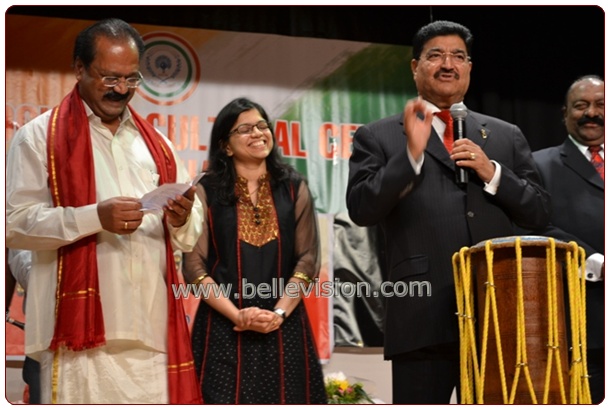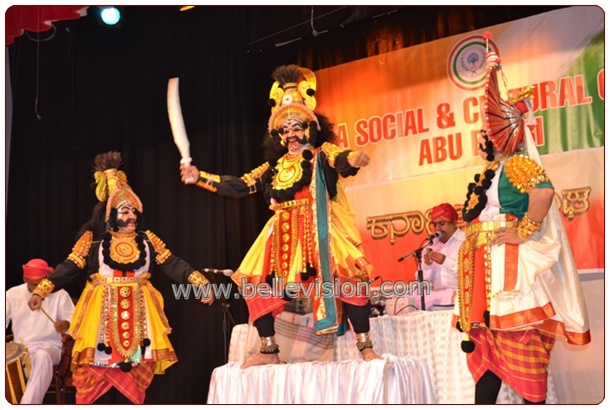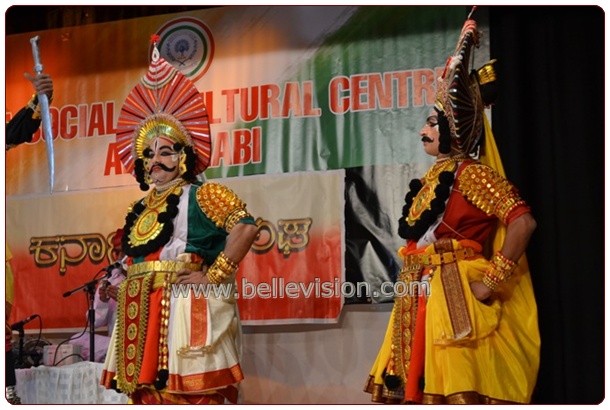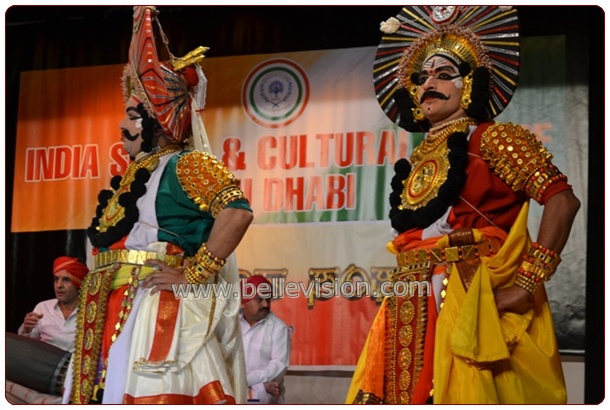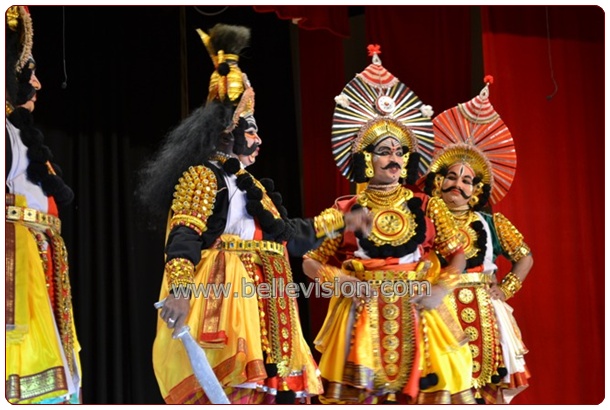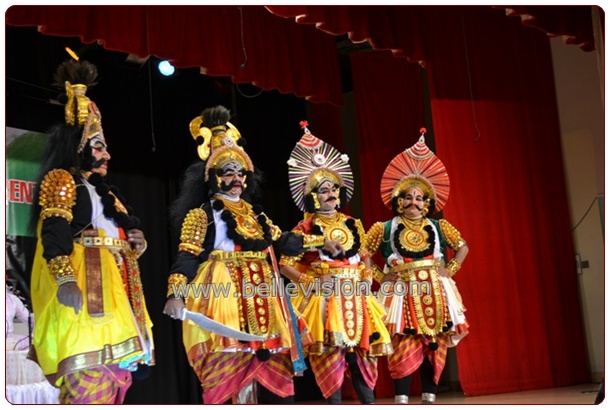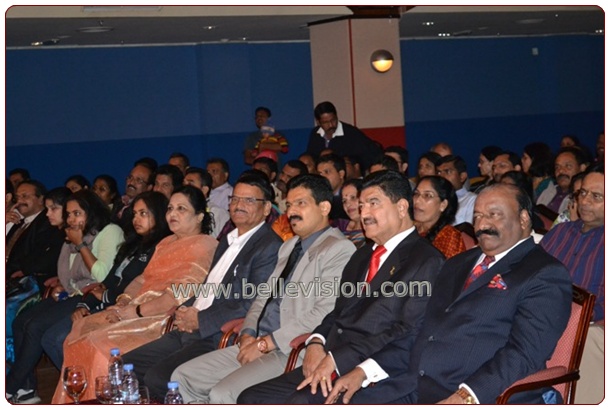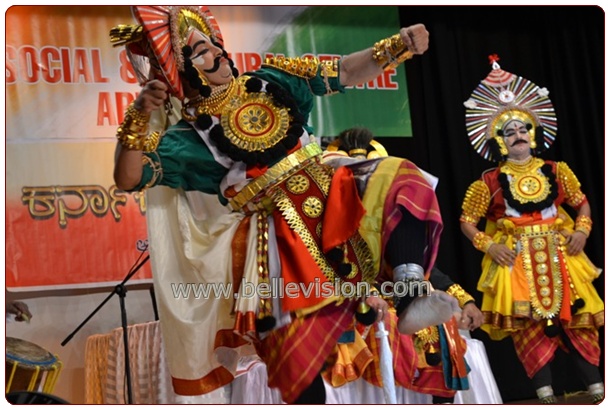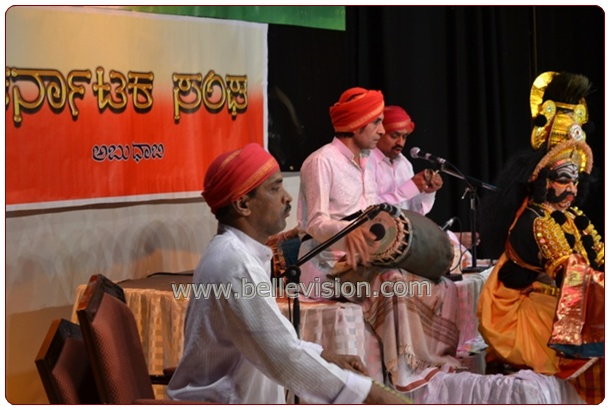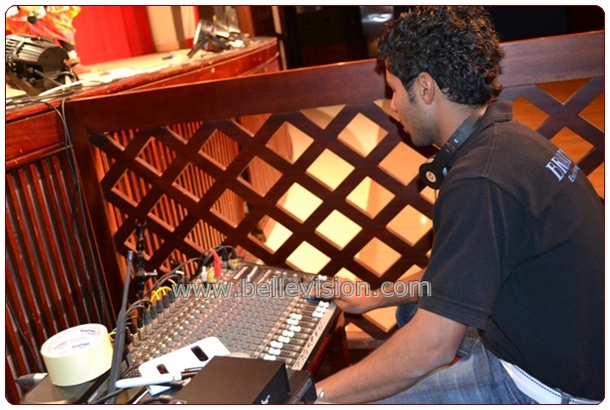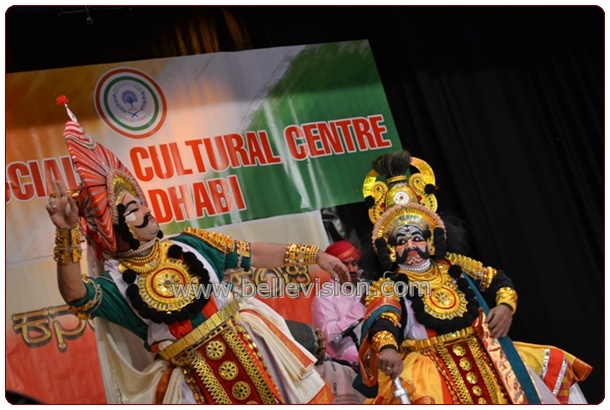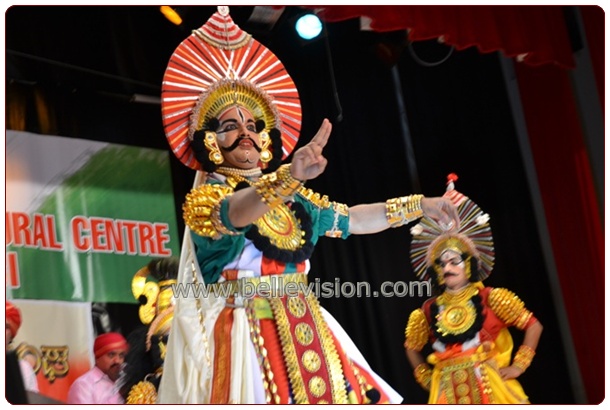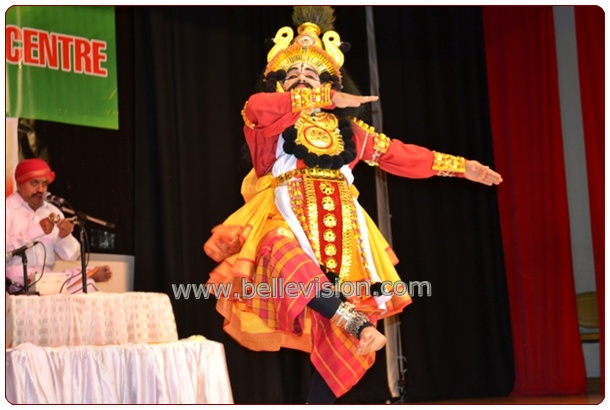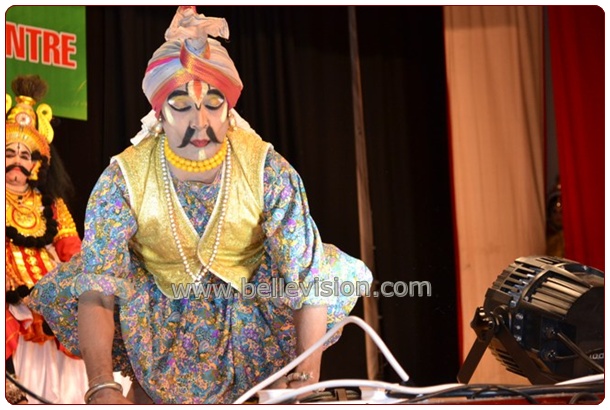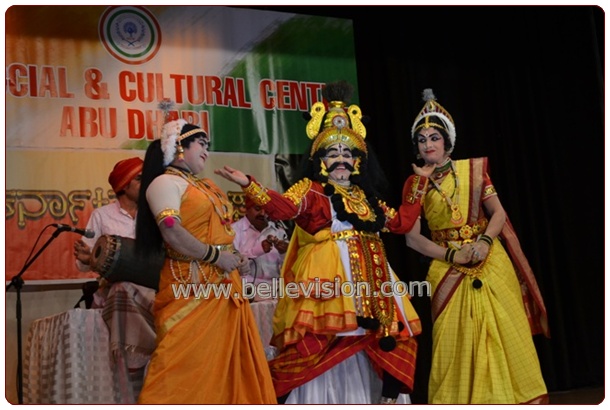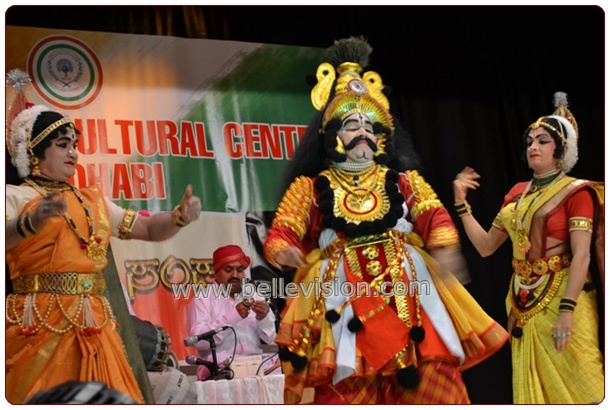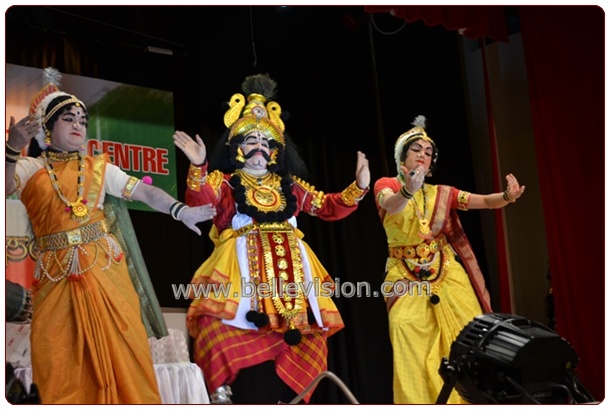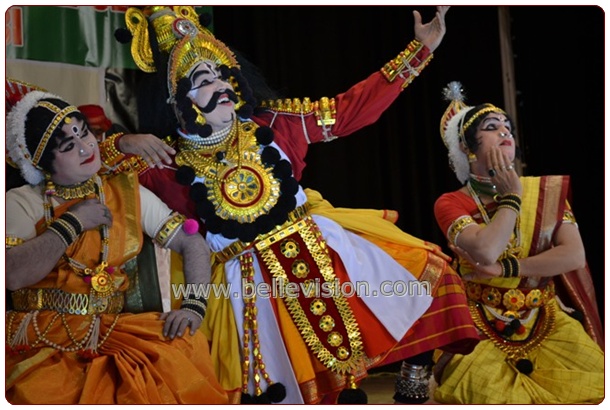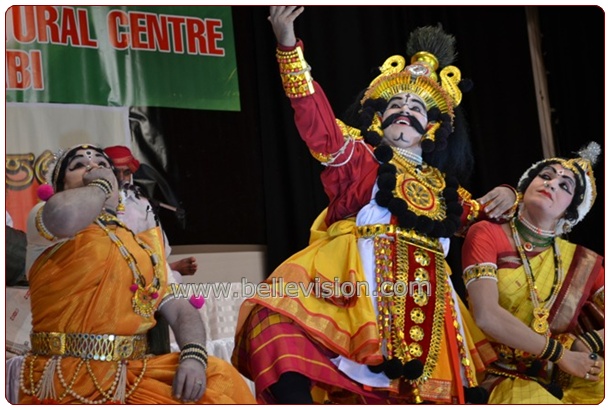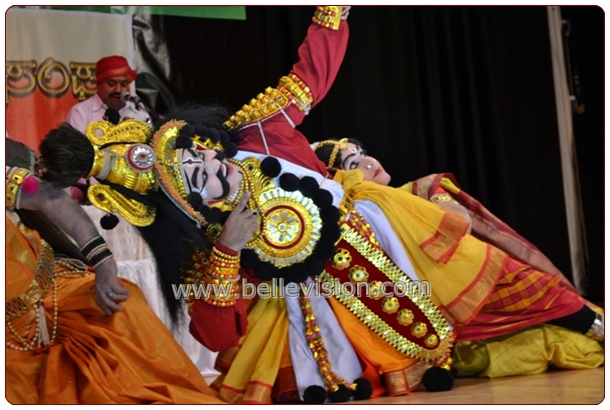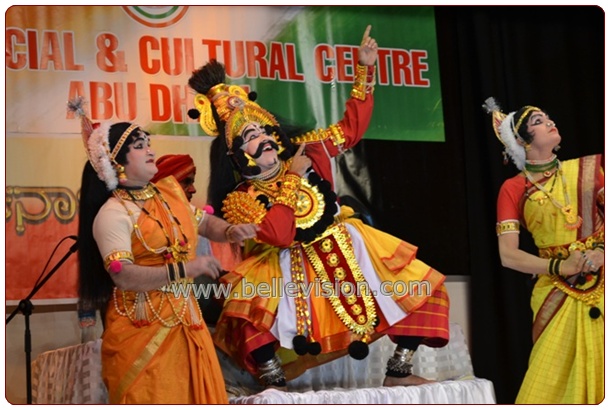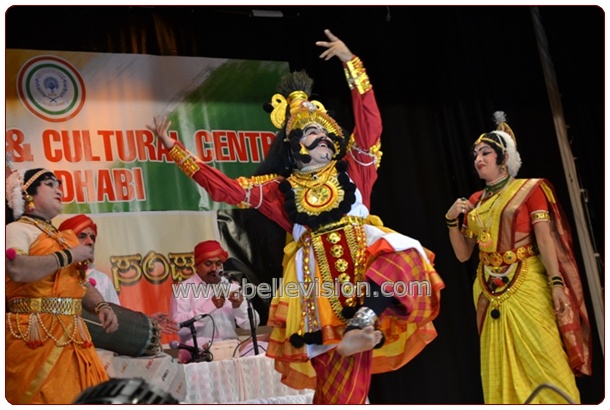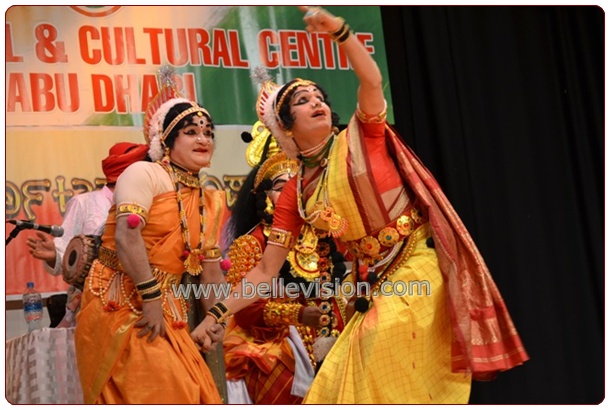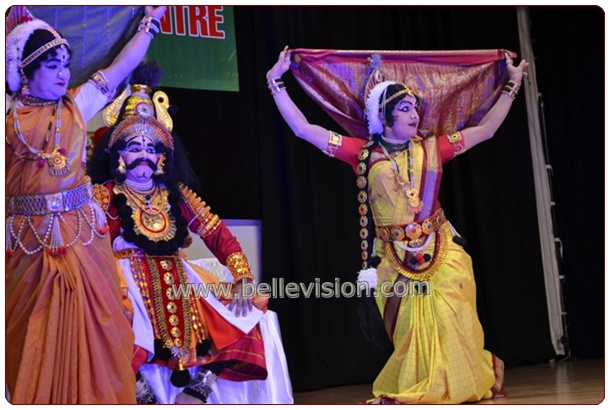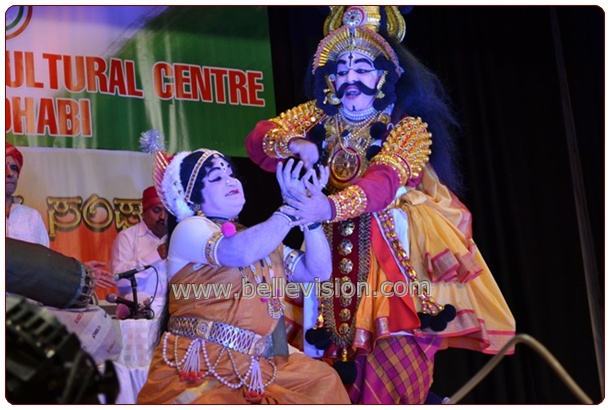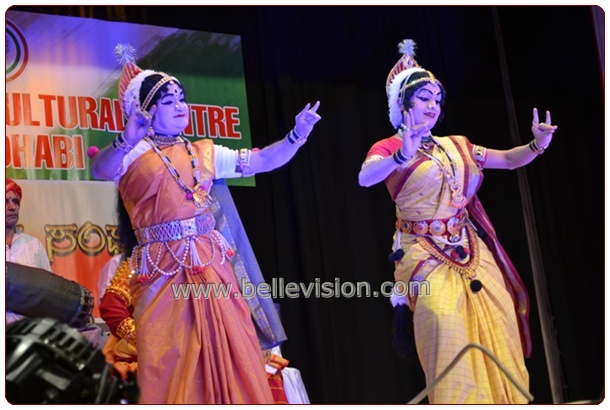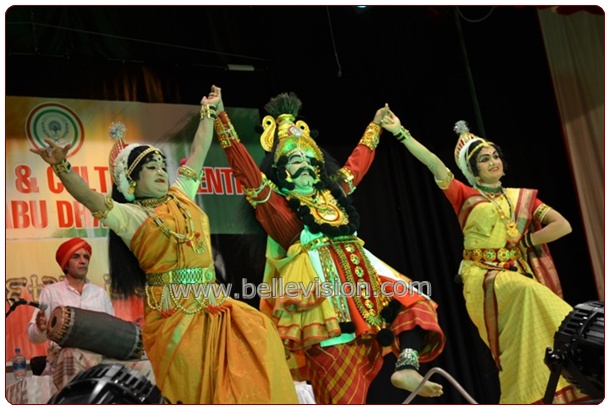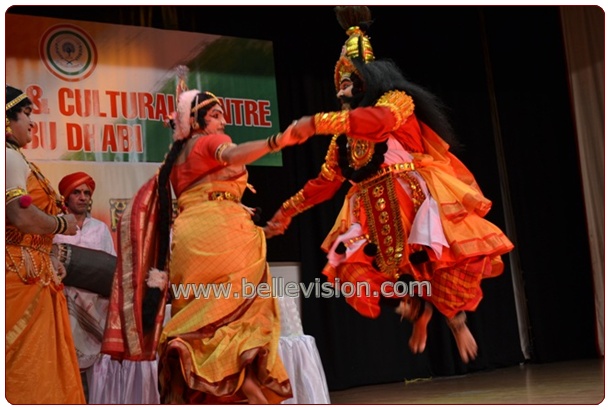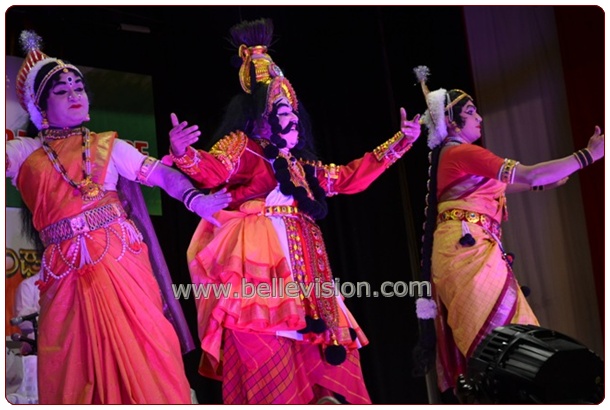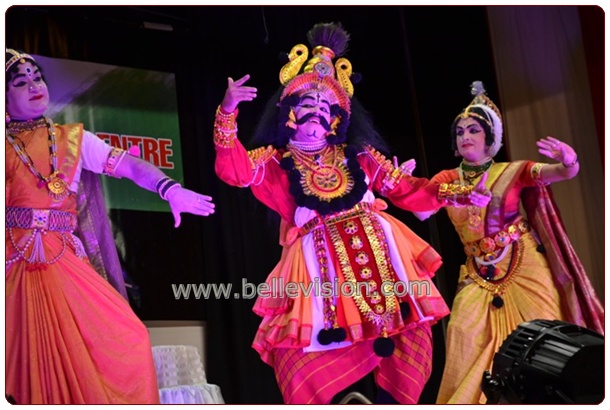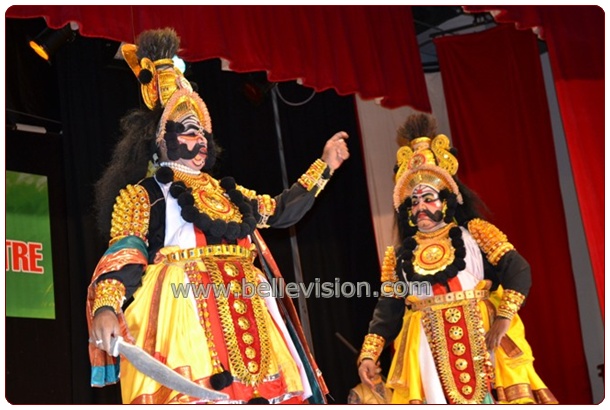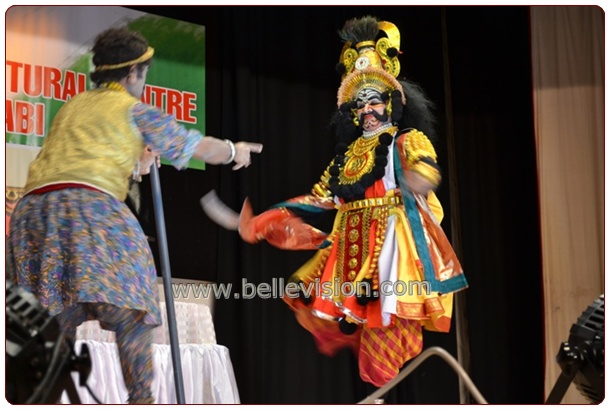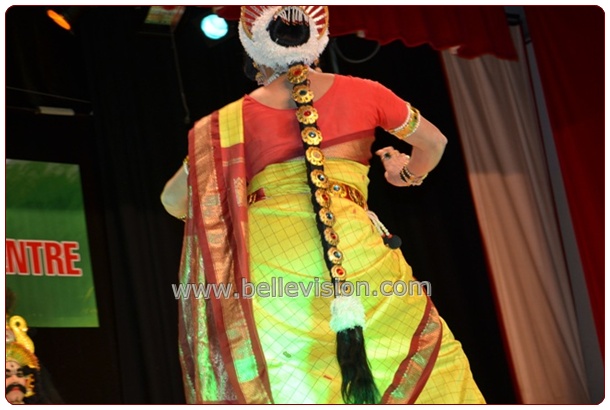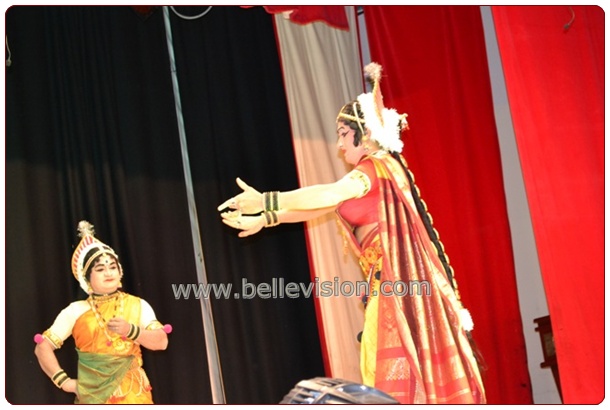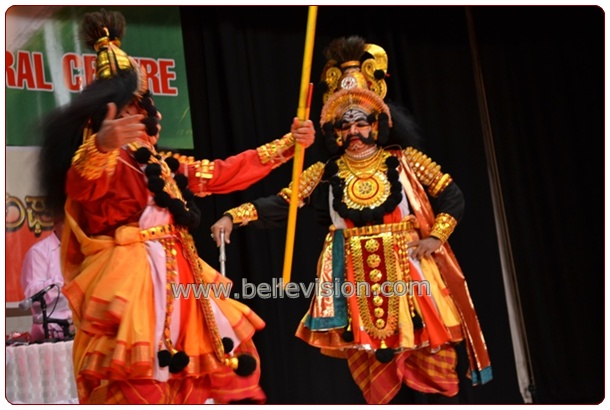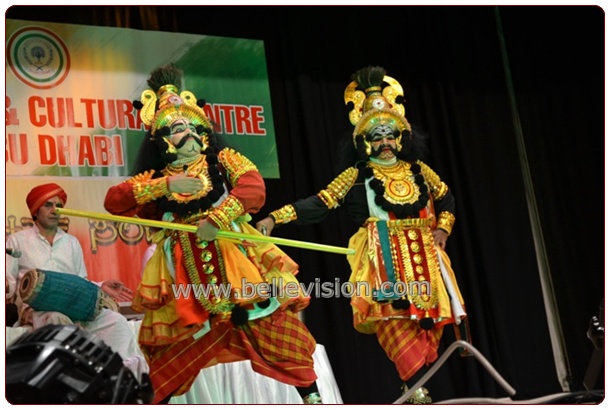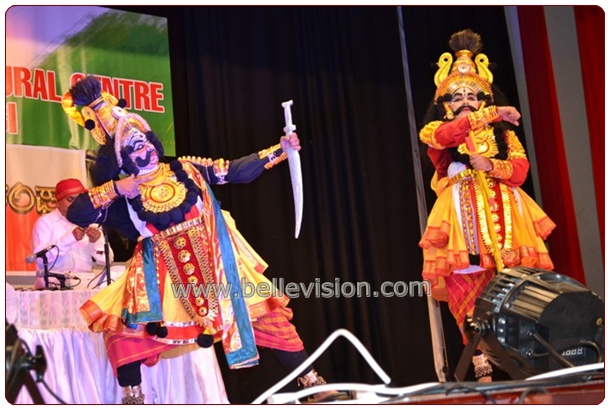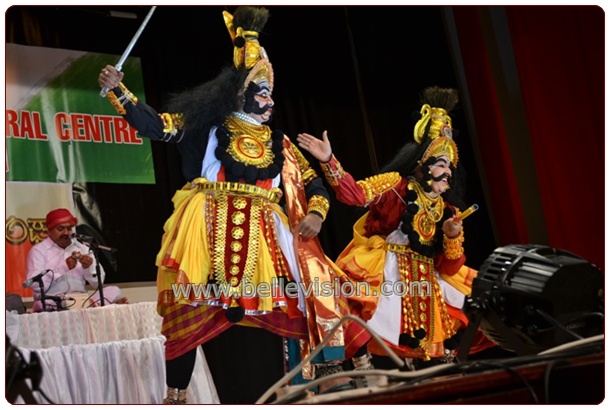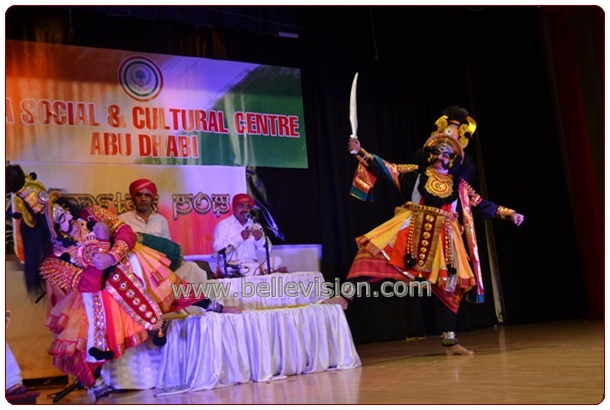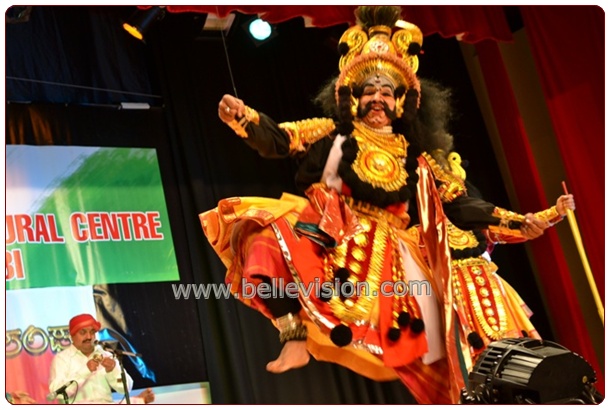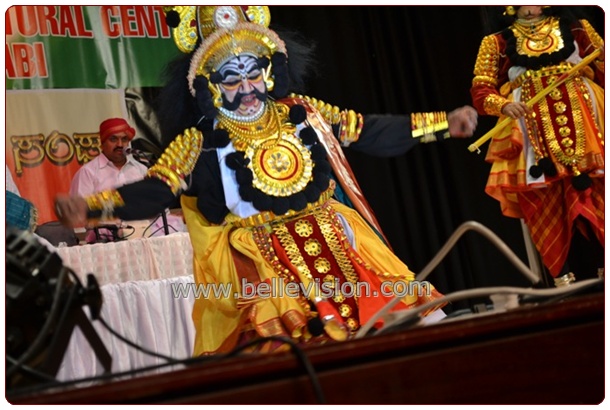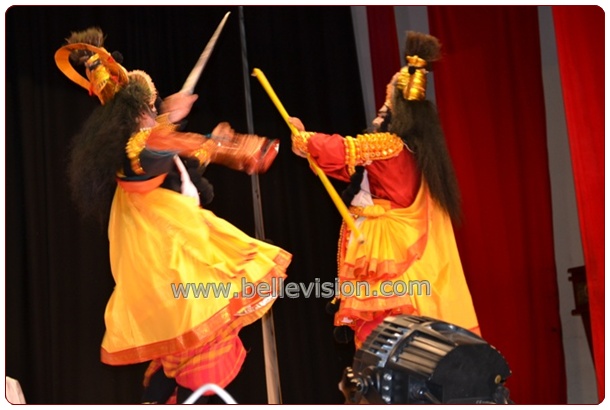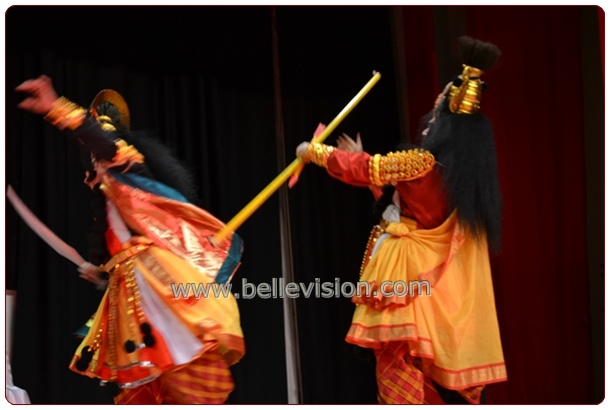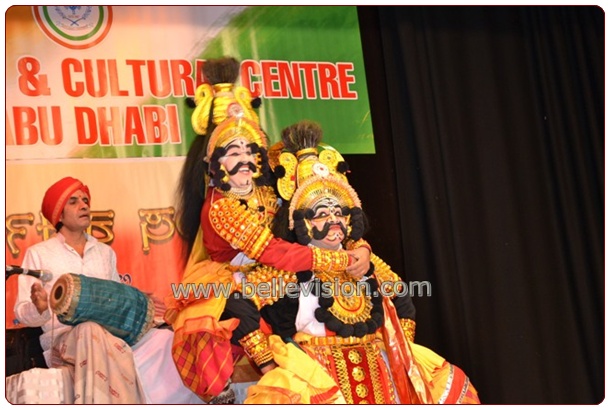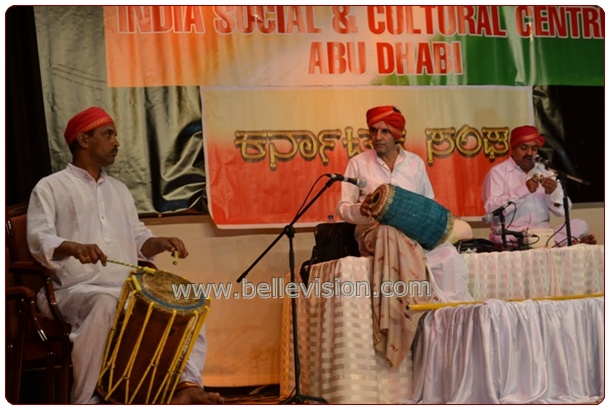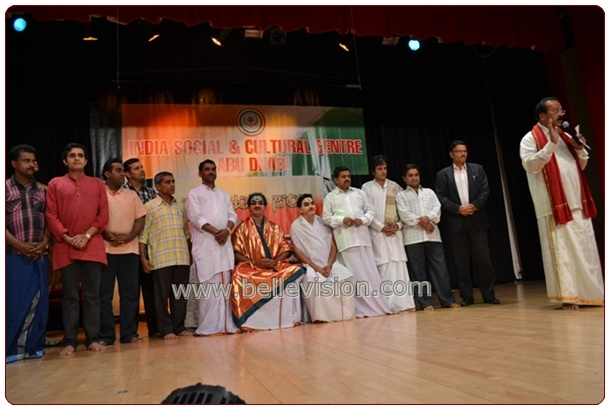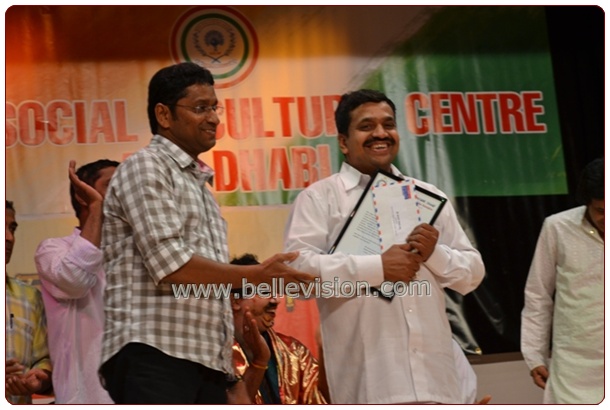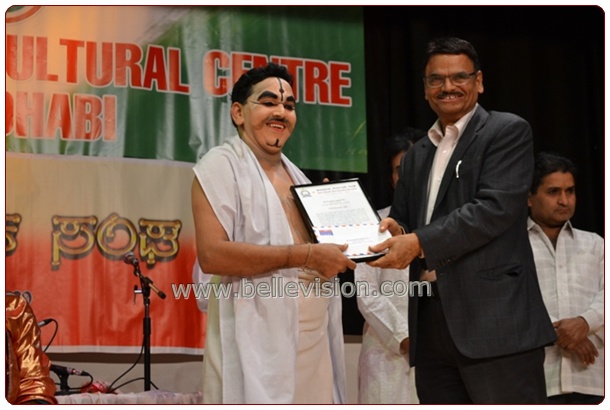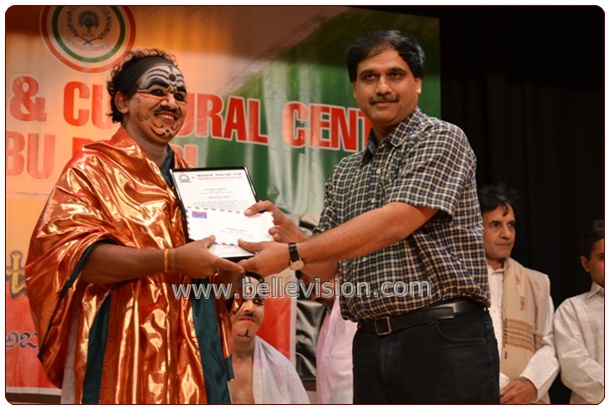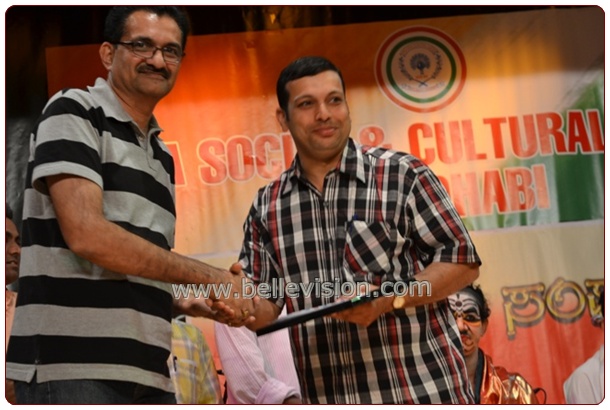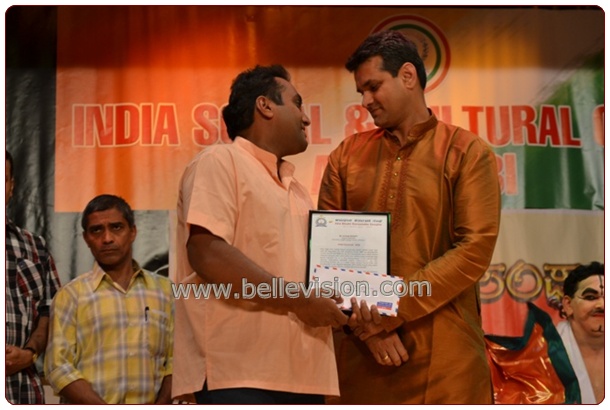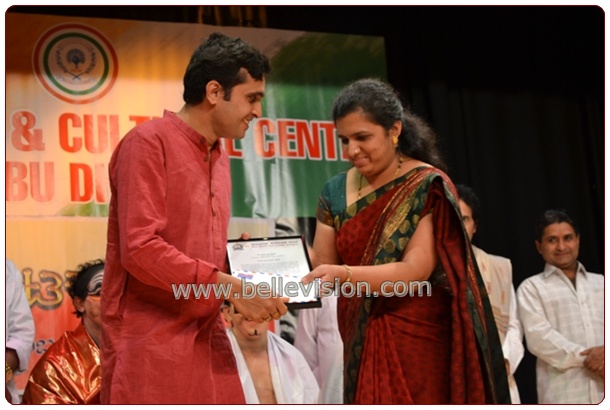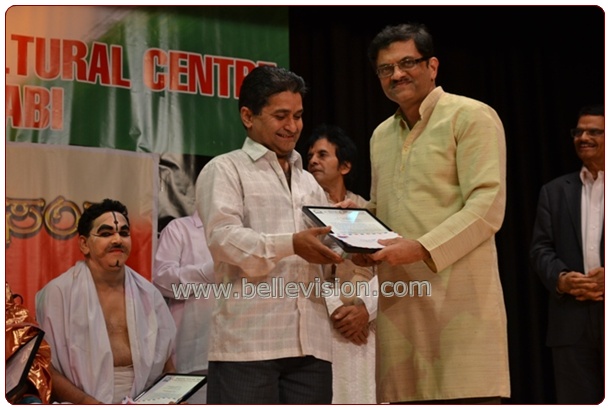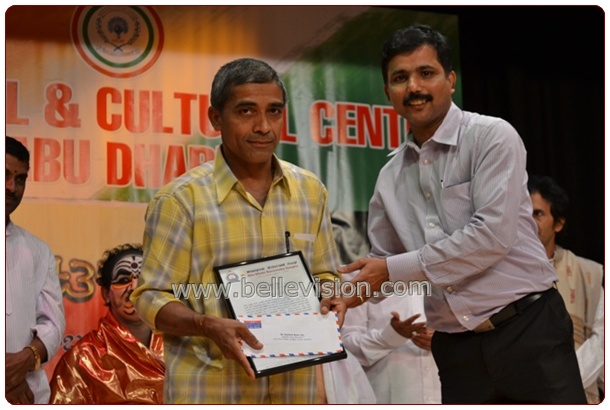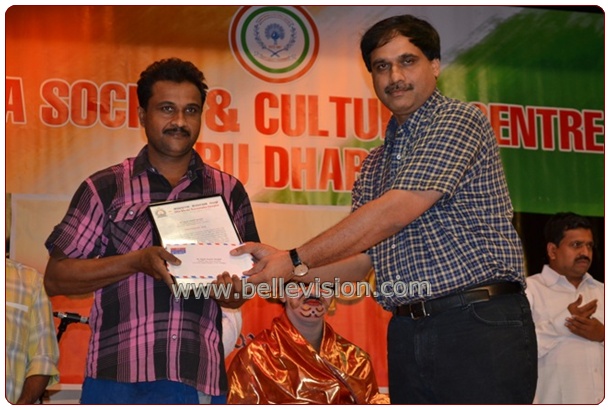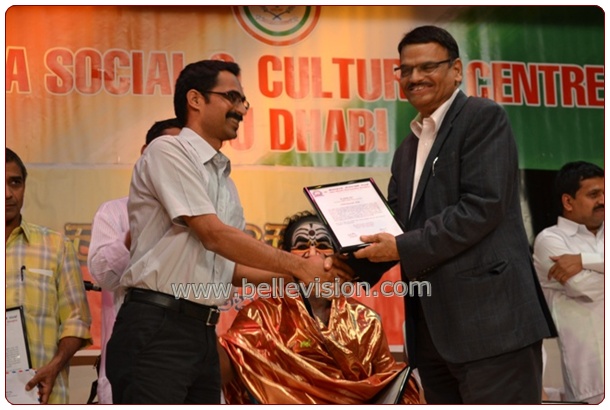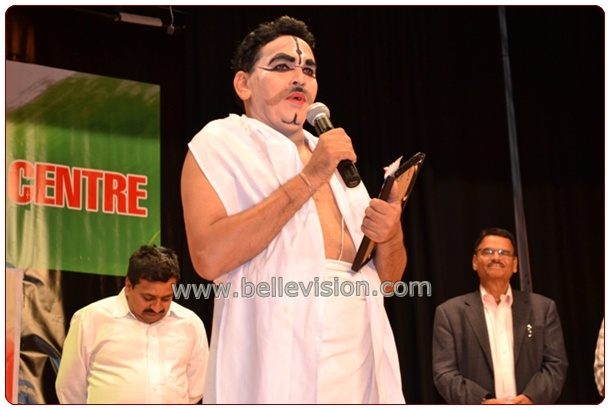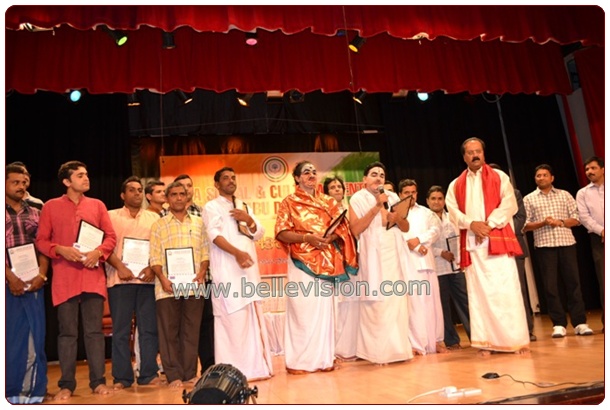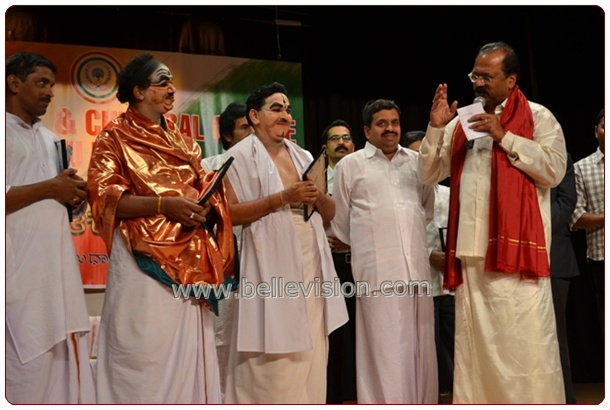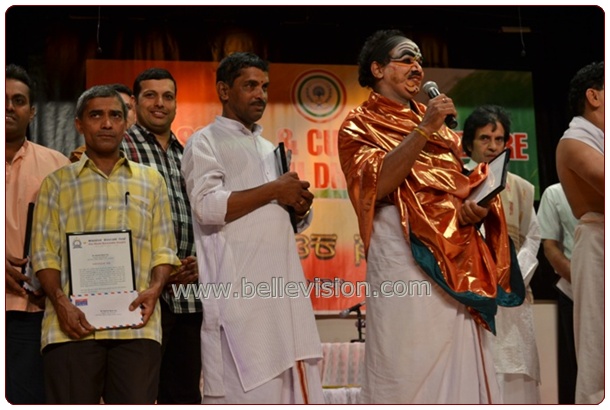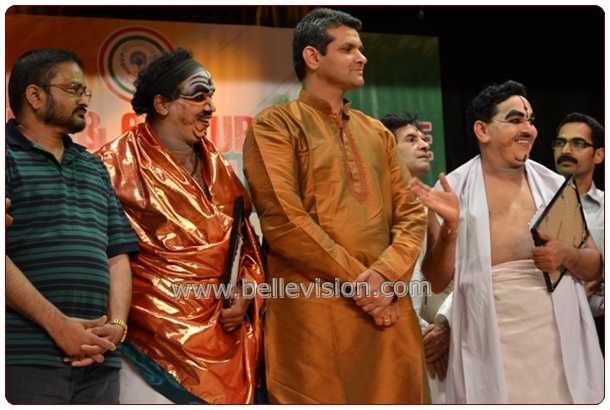 The Yakshagana was truly a great show and show of great talents by leading actors. A simple story where Rawana challenges Kartaveeraarjunna, the delivery of dialogues, the dances, acting was supper and a few comedy between provided total entertainment to the audience.
Mr. Sarvotham Shetty called upon all the artists at the end of show and praised them for coming to Abu Dhabi on his request though they were to return to India earlier day after the show in Dubai on Friday. He thanked them for providing a wonderful show and applauded them for their acting skills. All the artists were presented with certificates of appreciation on behalf of Abu Dhabi Karnataka Sangha.