Dubai: JAKC to hold mega show 'Konkan Dabazo' on February 20
Media Release


Dubai, 18 Feb 2020: The Jebel Ali Konkani Community (JAKC), a close-knit community of members from the Konkan region at St Francis of Assisi Church, Jebel Ali, Dubai are all set to entertain the Konkani community of UAE with their annual spectacular entertainment programme 'Konkan Dabazo 2020'. The mega event with high quality entertainment will be held on the Thursday, February 20 from 7.45 pm onwards at the Parish Hall, St Francis of Assisi Church, Jebel Ali, Dubai.
'Konkan Dabazo 2020' is a fun-filled Konkani entertainment programme filled with Konkani songs, skits, dances and live music presented by the community's very own talent. It is also a platform for the Konkani speaking community to exhibit the art, culture and folklore of their homeland.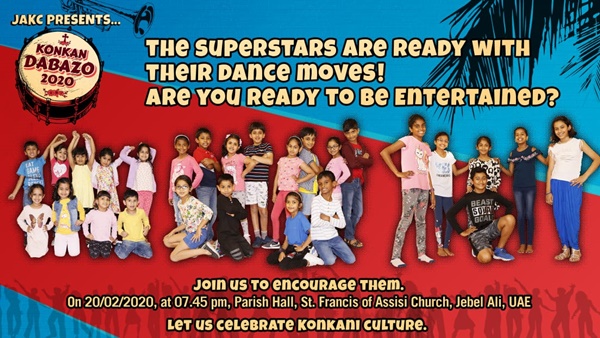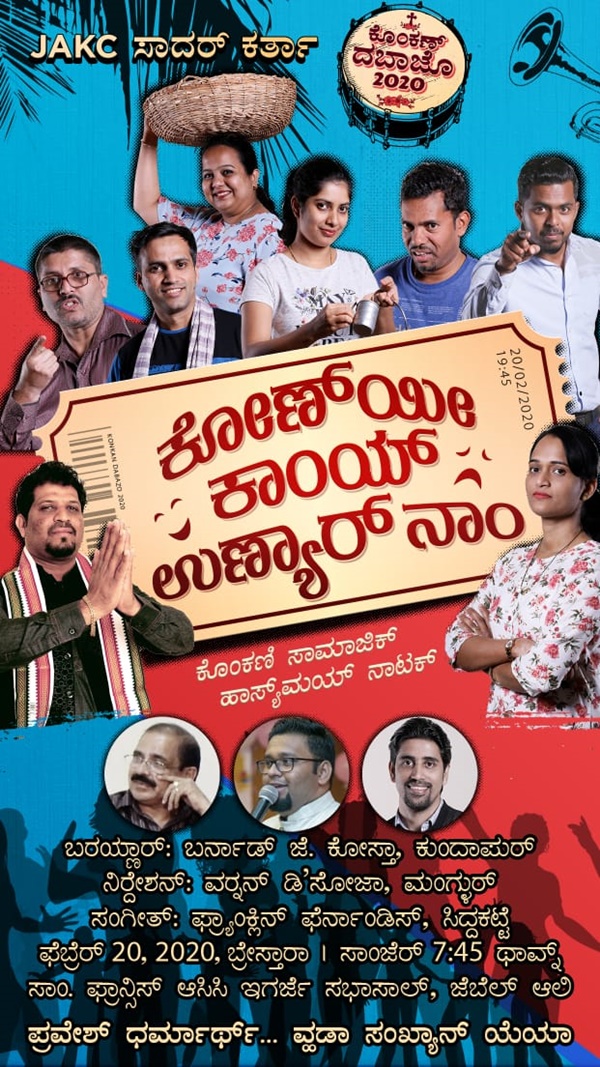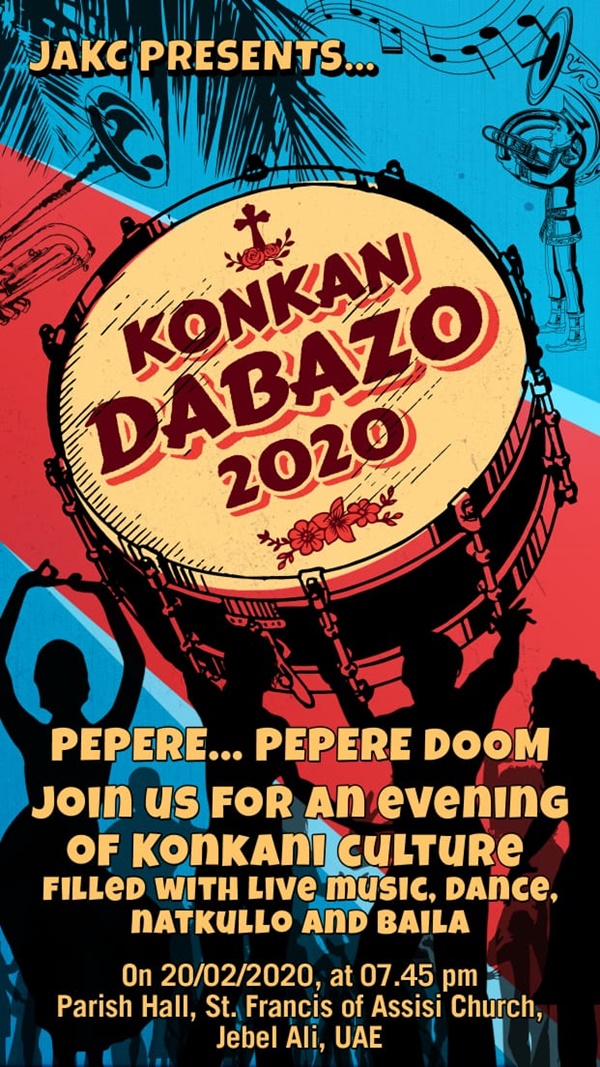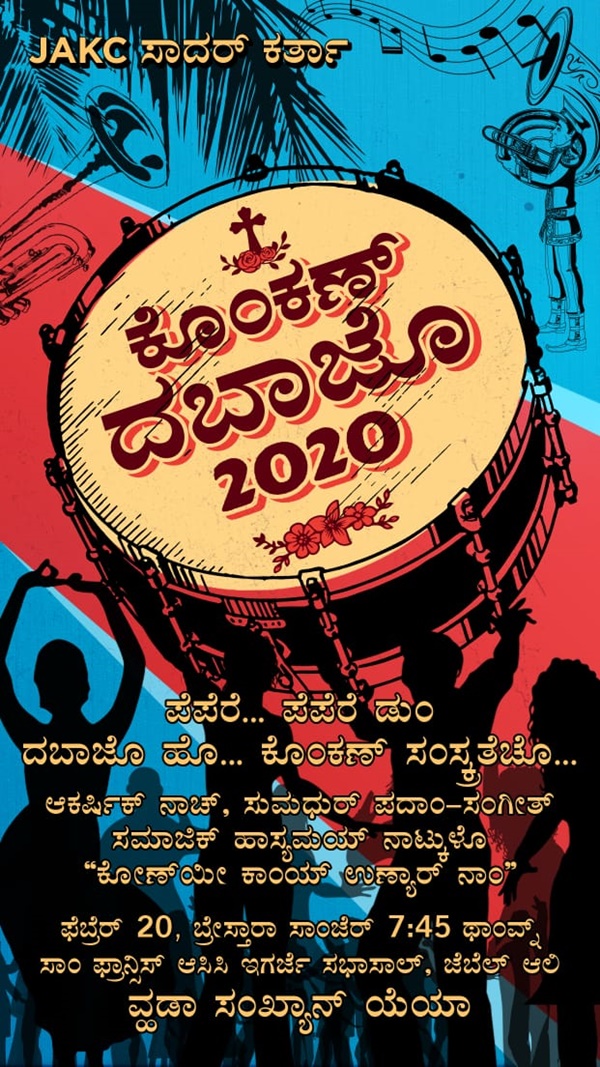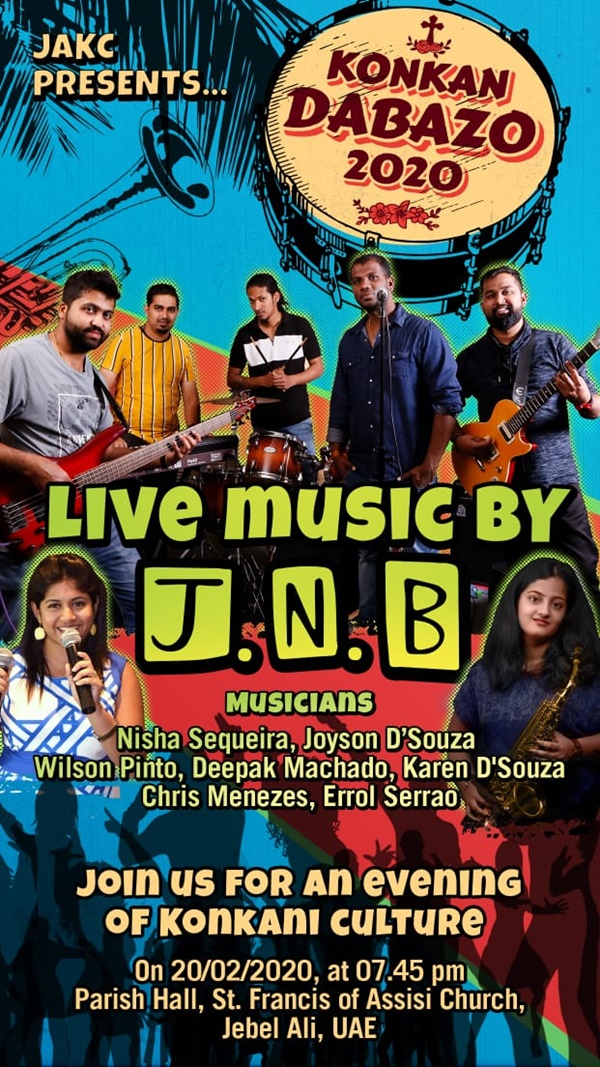 The event will be hosted by well-known MC Lanita Noronha. There will be live music by the band JNB which features renowned musicians Joyson D'Souza and team. Konkani songs will be sung by singers from within the community who are poised to rock the show with their mesmerizing music. There will be variety of dance performances showcased by the children and adults of the community.
One of the highlights of this year's event is a short Konkani comedy play 'Koniyi Kayin Unyar Na' enacted by well-known actors of JAKC. This play is written by Bernard J Costa, directed by Vernon D'Souza and music by Franklin Rodrigues.
Inspired by the success and overwhelming response received from Konkan Dabazo in the previous years, this event is being hosted by JAKC with the sole objective of providing fun-filled entertainment and promoting the rich heritage of the Konkani language and culture.
Konkan Dabazo 2020 is all set to be an evening of spectacular entertainment and performances. JAKC invites all Konkani lovers to be a part of the mega event. The event will be followed by a community dinner. Entry to the event is free.