Muscat: Grand celebration to mark MCCP's 27th anniversary on Aug 31
- Media Release


Muscat, 11 Aug 2018: The Mangalurean Catholic community of Oman in eagerly awaiting August 31 as Mangalore Catholic Centre of the Parish (MCCP) - Ruwi, will march into 27th year through a grand inaugural function on the day. Intense preparations are on the way by the new executive committee (2018-19) of the MCCP who have spun into full form to put forward an entertaining day for the members. The event is expected to have a heady mix of culture and tradition based programmes, bringing in talents from various members of the community.
The events will begin with Holy Mass at Sts Peter & Paul Church, Ruwi, at 10:00 am, which will be celebrated in Konkani with great grandeur by Fr Marian Miranda, who is also the spiritual director of the community, MCCP. This will be followed by a cultural programme from 12:00 noon. It is evident that the Mangalurean Catholic community is all set for a day that would make the 27th year of MCCP a memorable one.
Ajith Walder, a young, dynamic and charismatic leader hailing from Loretto in Bantwal, is the new elected president for the year 2018-19 and the man at the helm of affairs. He is very upbeat and satisfied with the ongoing preparations for the grand function. He, together with his executive committee, extended a cordial invitation to all the beloved community members in Oman, and requested to be present in large numbers to express their solidarity and support to them.
While speaking on the theme for 27 years of 'Sacrifice is our resolution, Service is our motto', Ajith Walder had emphasized their resolution on the dedication, service and commitment that they pledged for the community.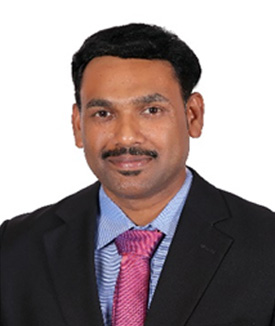 Ajith Walder
"I am looking forward to the 27th year with our continued work in our strategic plan focusing on the four pillars of 'Let's Pray, Let's Learn, Let's Inspire and Let's Shine'," says Ajith Walder. "We have moved down the corridor, and when we have mulled over the thoughts, and the ways of our predecessors, we hope we have taken the path to follow their vision for a better tomorrow for our community in particular, and for the society, at large." he added.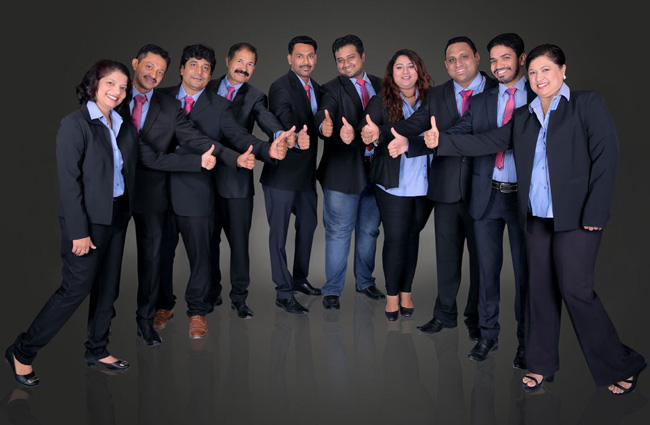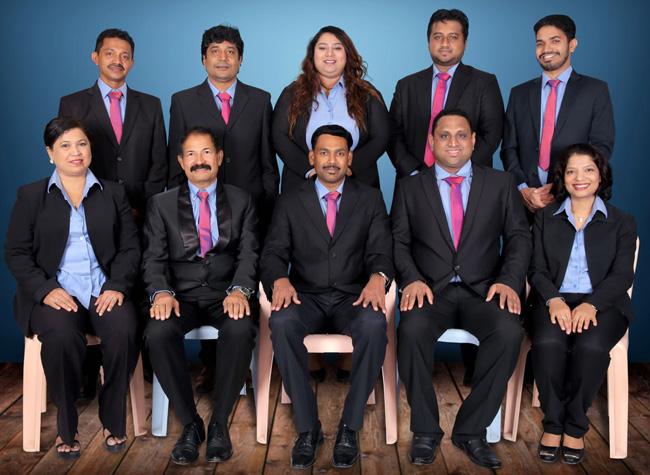 'Team-27'
'Team-27' as it will be popularly known henceforth, consists of members from different professional fields with brilliant ideas, knowledge, experience and abilities have culminated in bringing up a new flavor, and who are bent on to deliver the best of their services to the community during their tenure. It includes Roshan Tellis (Vice President- Finance), Flavia D'Souza (Vice President - Cultural Activity), Melita Alva (General Secretary), Ashok Pinto (Honorary Treasurer), Denzil Sequeira (Internal Auditor), Deepak D'Souza (Cultural Secretary), Walter Mendonca (Spiritual Secretary), Ajith D'Costa (Sports Secretary), and Dynet Fernandes (Community Services Secretary).
"MCCP needs to be able to evolve to be successful and to meet the needs of its community, and while we have always been focused on the same basic mission, we have definitely evolved," says 'Team-27'.
"To craft this event has been a great pride for 'Team-27' who have been collaborative, insightful, and enthusiastic about making every component of the day magnificent," says Ajith Walder. "From selecting sub teams to discussing breakout speakers, choreographing dance and skits, and selecting the theme of the year and fabulous logo, this committee demonstrated a wonderful job. I am continually amazed by the overwhelming support and encouragement pouring in for the inaugural day," he added.
He also requested the community members to actively support MCCP by renewing their online membership registration at their official portal www.mccpoman.com, which is easy and user friendly, and is aimed to broaden the horizons of MCCP. The online membership account will privilege every member to register their interest of participation in all sports, competition and cultural events that will be held in future, he added.