Karkal: Preparation is in full swing for the Proclamation and Dedication of St. Lawrence Basilica
By Eugene DSouza, Moodubelle

Pics by Alphonse Mendonsa

Bellevision Media Network


Karkal, 28 Jul 2016: As the historic event of the Proclamation and Dedication of St. Lawrence Minor Basilica at Attur-Karkala on 01 August 2016 is barely three days ahead, preparation for this mega event is in full swing. The huge pandal with tin roof and white cloth covering the interior top has been already erected and the wide platform for the Eucharistic celebration and public function is getting final touches.
Arrangements are being made for accommodating nearly ten to twelve thousand devotees for both solemn mass and public function. This information was given by Rev. Fr. George D'Souza, Rector of St. Lawrence Shrine during the press conference held in his office on Thursday, 28 July 2016 at 4 p.m.
According to the information provided by Fr. George, besides thousands of devotees, the historic event will be witnessed by three Cardinals, 30-40 Bishops and more than 300 hundred priests and nuns. Arrangements have been made for providing cold drink for all soon after the holy mass and lunch following the end of the public function.
Fr. George further said that in order to provide an opportunity to participate in the Holy Eucharist and view the public function from within the church, LED TVs would be placed at vantage points. More than 450 volunteers would guide the devotees both in the pandal as well as in side the church. Volunteers at the reception and information counter situated at the main entrance of the church would provide necessary guidance and information to the devotees. First aid facility and ambulance service would be available in case of medical emergencies.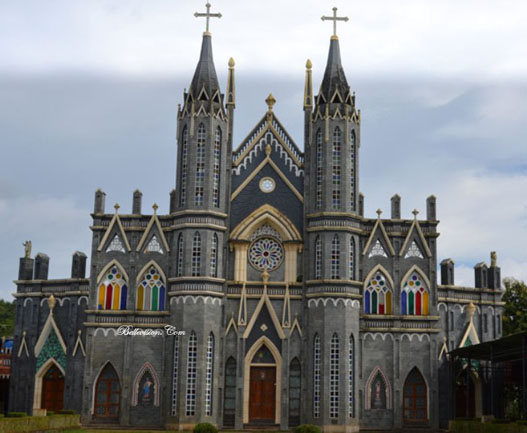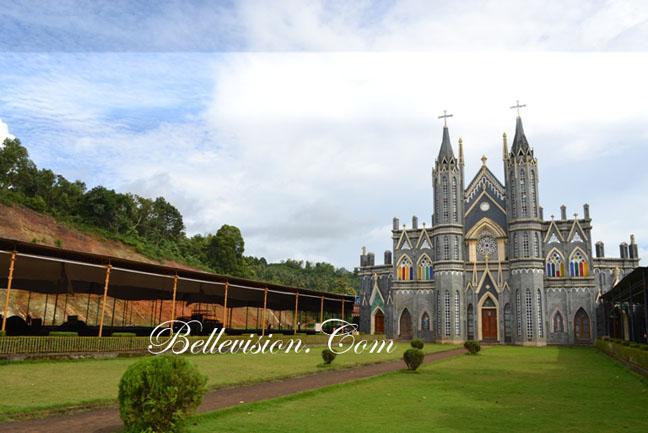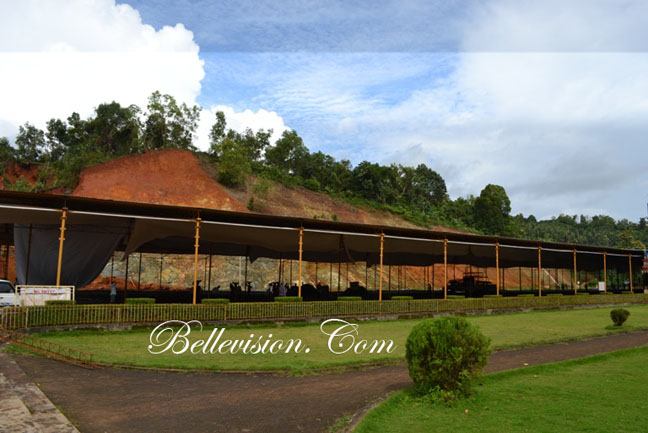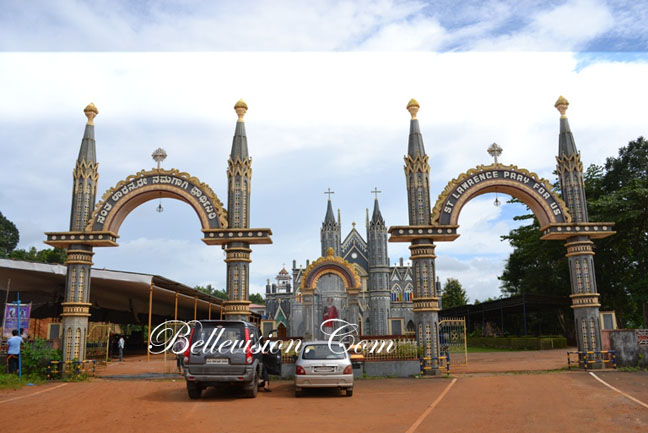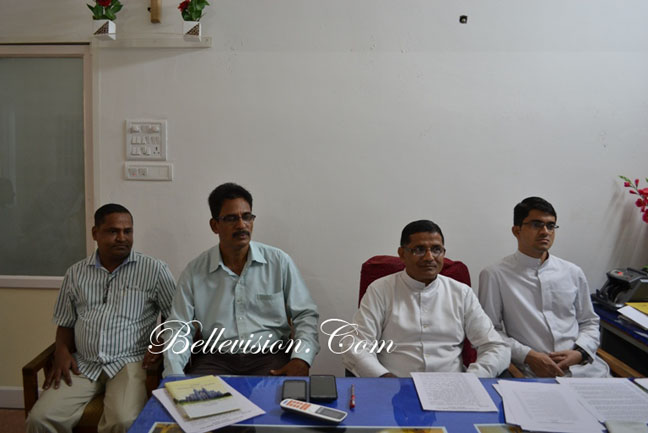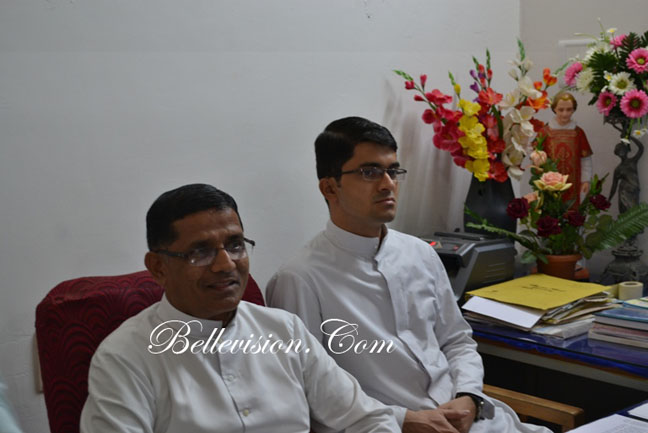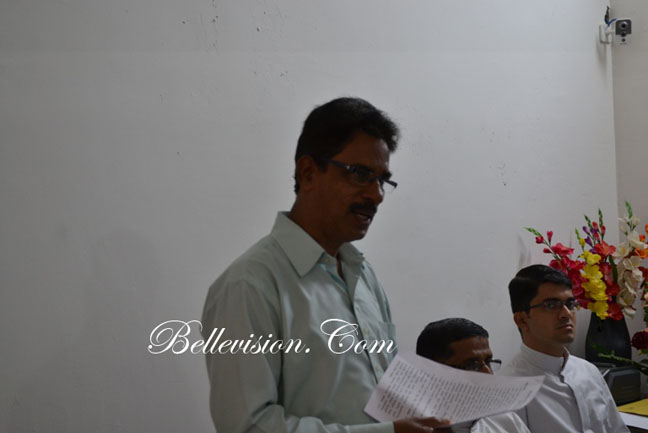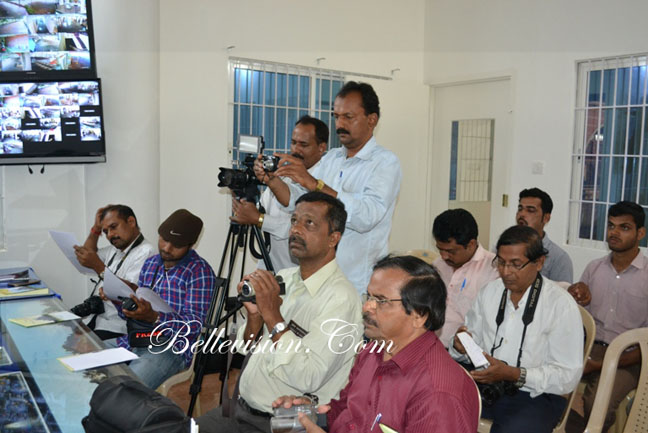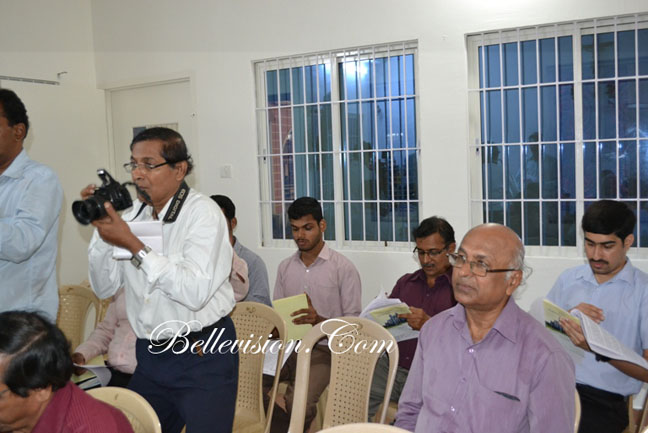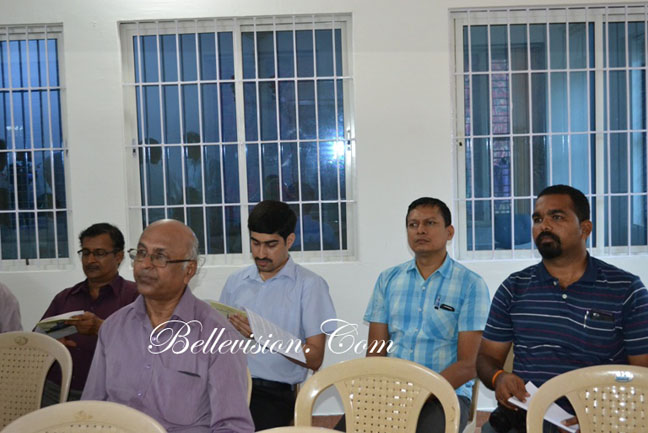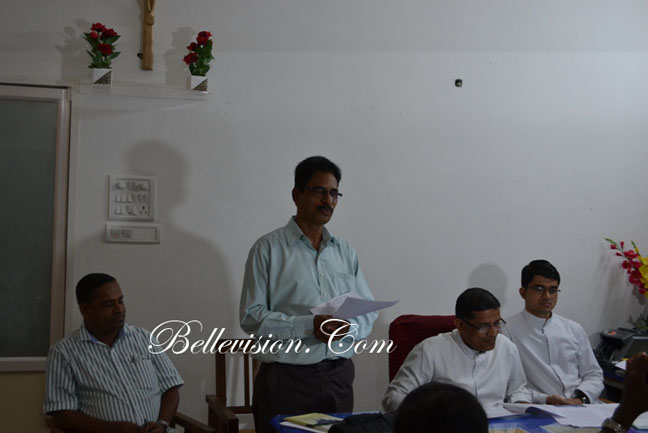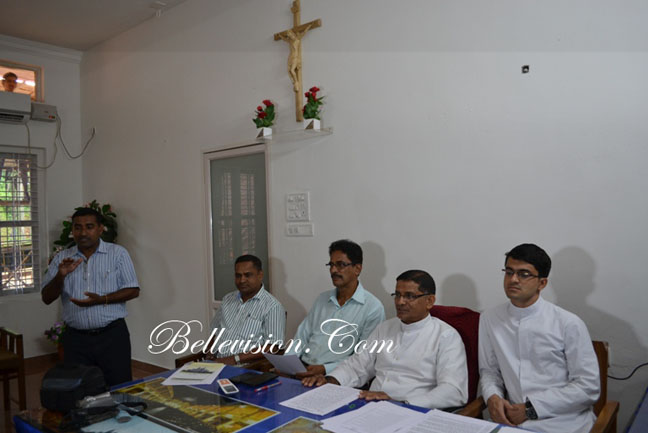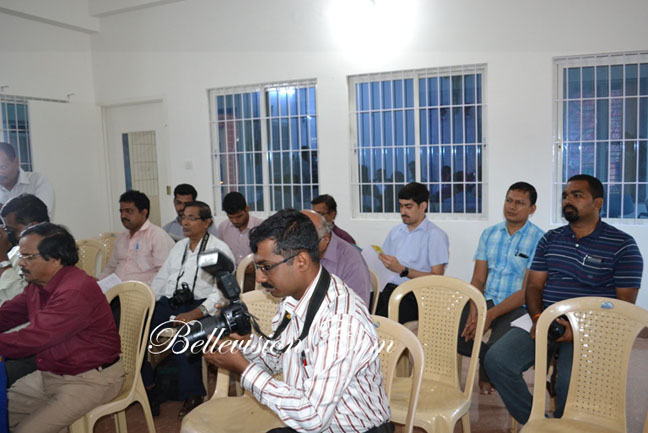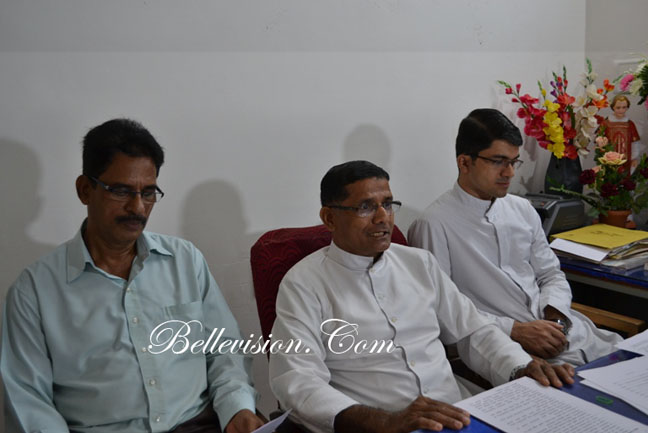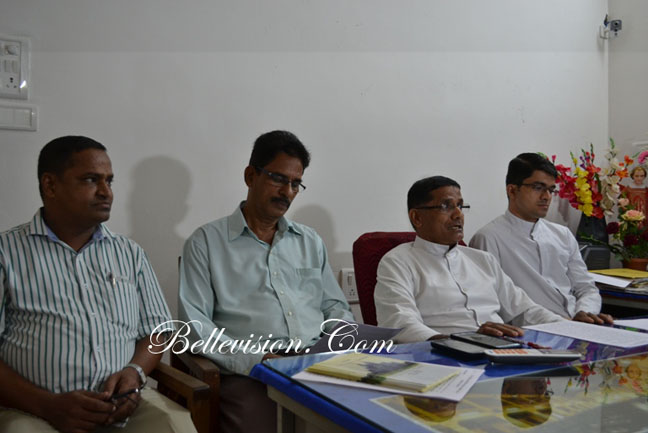 Law and order would be maintained under the supervision of ASP Suman. Parking arrangements have been made in two school grounds. The new ground by the side of St. Lawrence Higher Primary School has been reserved for Bishops, priests, VIPs and media persons. The ground in front of St. Lawrence High School has been reserved for the vehicles of the devotees. No vehicle would be allowed to enter the premises of the church beyond the main gates. 40 Home Guards and 40 volunteers will assist the devotees to park their vehicles. Appropriate instructions to the devotees will be provided through public address system.
Giving the gist of the stage programme, Fr. George said that Bishop of Udupi Diocese, Most rev. Dr. Gerald Isaac Lobo will deliver the welcome address; the Basilica Plaque will be unveiled by H.E. Baselios Cardinal Cleemis; the Papal Flag will be unfurled by H.E. Mar George Cardinal Alencherry; Holy Father's Message will be read by Most Rev. Dr. Bernard Moras, Archbishop of Bengalore; Nuncio's Message will be read by Most Rev. Dr. Aloysius D'Souza, Bishop of Mangalore.
Pramod Madhwaraj, Udupi District in Charge Minister, Sunil Kumar, MLA of Karkala and Oscar Fernandes, Member of Rajya Sabha will deliver their respective messages. Vote of thanks will be proposed by Msgr. Baptist Menezes, Vicar General of Udupi Diocese.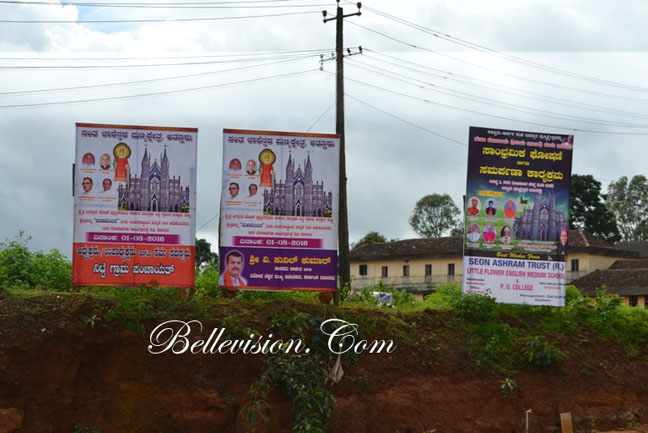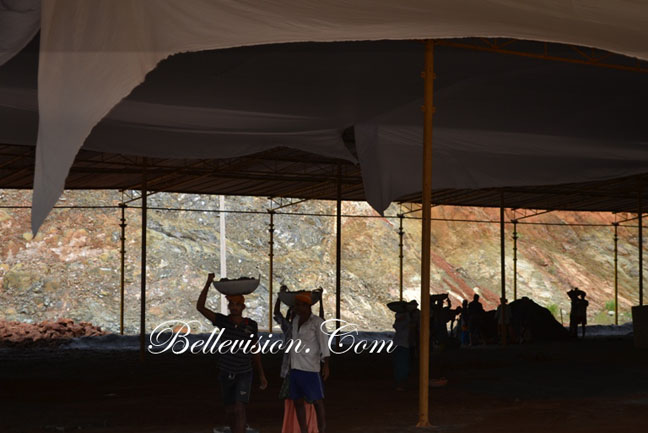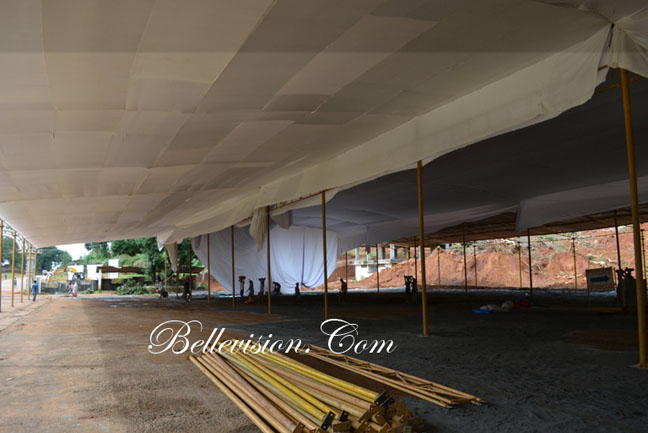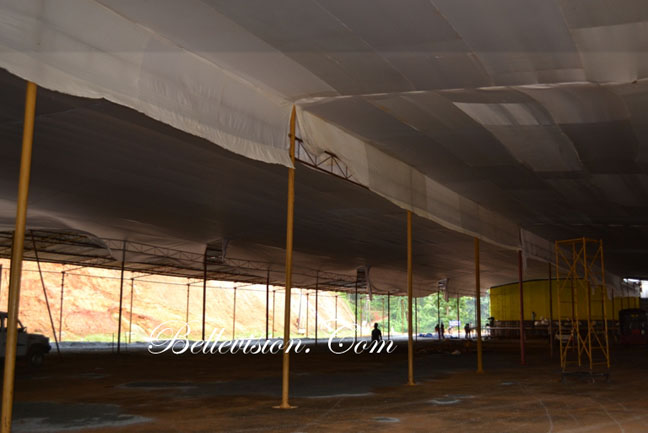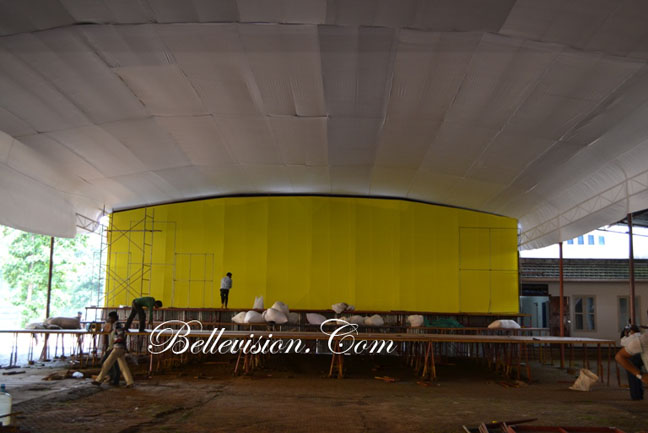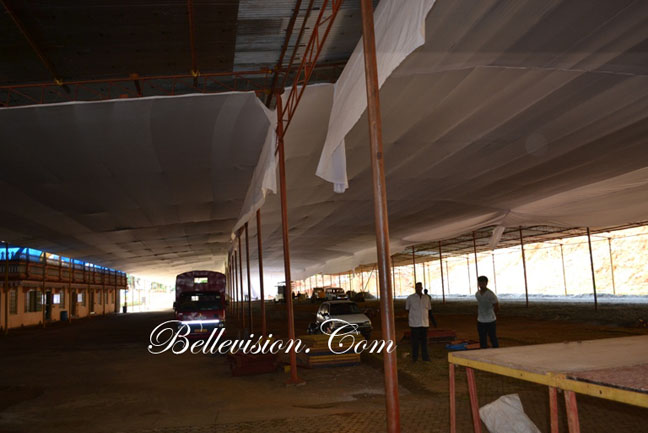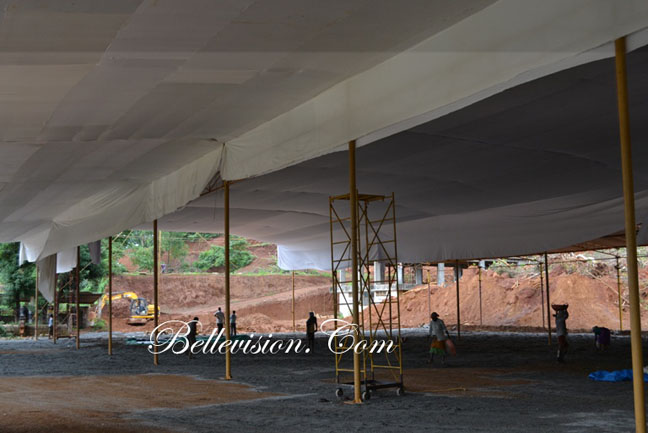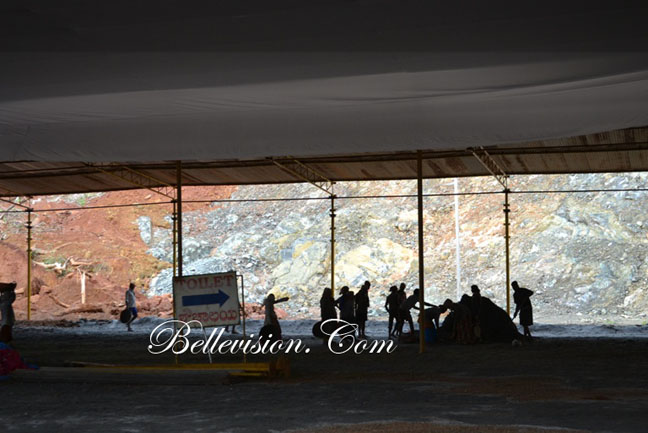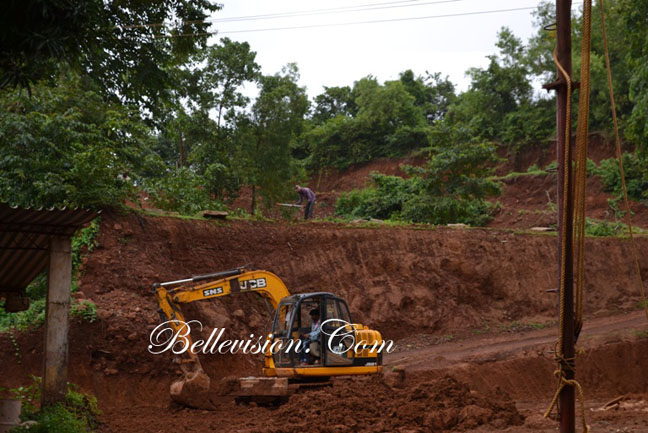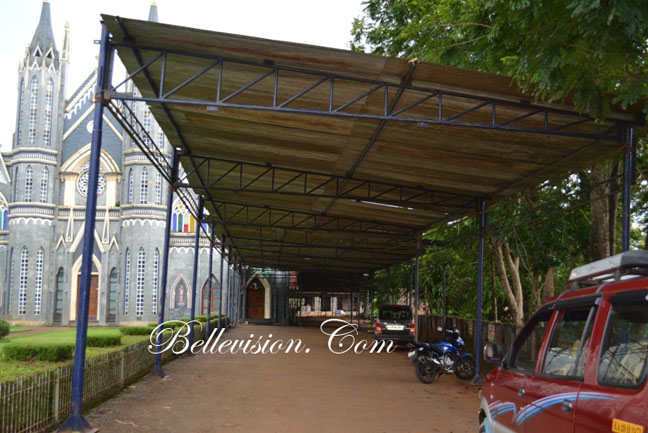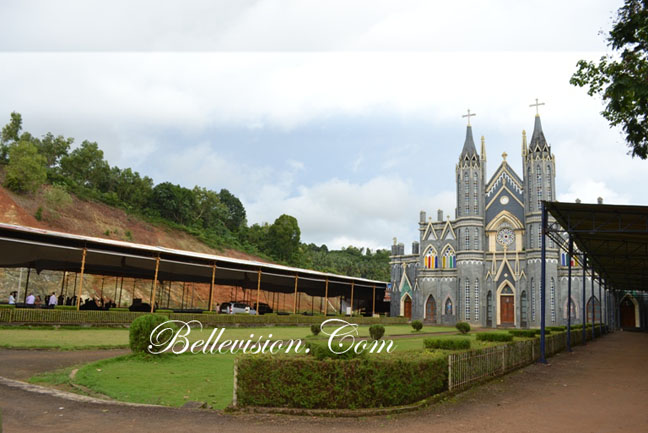 Since the Proclamation and Dedication of St. Lawrence Basilica happens to be a rare and historic event, Fr. George made an appeal to the journalists and media persons to attend the function in large numbers and give wide coverage of the event in their news papers an electronic media.
Besides Rev. Fr. George D'Souza, the Press Conference was attended by Rev. Fr. Vijay D'Souza, Assistant Parish Priest of Attur, Richard Pinto, Vice President of Parish Pastoral Council and Santosh D'Silva, Secretary.
Also Read: