The Inaugural function of Students Union Council held at St. Mary's College Shirva
By Alphonse Mendonsa

Bellevision Media Network


Shirva/Manchakal, 23 Jul 2016: The students union council was inaugurated at St. Mary's College Shirva on Saturday 23rd July 2016 attended by eminent guests and members of students council, professors and all degree students.
The inaugural function began with a prayer from students followed by Students Union President Nishant Vion Machado accorded a hearty welcome to all the honorable guests on dais namely: the Chief Guest Rev. Fr. Francis Xavier Gomes (Retired Principal and Educationist), Parish Priest Immaculate Conception Church, Karnad, Mulki), Rev. Fr. Stany Tauro (Correspondent, St. Mary's College, Shirva), Professor Rajan V.N. Principal, Professor Padmanabha Bhat (Student Welfare Officer), Mr. Wilson D'Souza (VP, Parish Council) and fellow council members present on the dais namely Nikhil Nonda, Secretary, Felina D'Souza, Joint Secretary, Derail Lobo, Sports Secretary-Men and Sarika, Sports Secretary-Women.
All the guests on dais were presented with floral bouquets and thereafter traditional lamp was lighted by dignitaries on the dais. Prof. Padmanabha Bhat introduced the Chief Guest of the day to the audience.
The Chief Guest of the day Fr. Xavier Gomes addressed the students and advised them to be responsible students to fellow students, teachers, and their parents. He further said that it is not just achieving high scores matter but achieving something beyond that and getting self-respect and self-satisfaction is very important. So he told them to involve in all activities of the college and not merely academic excellence.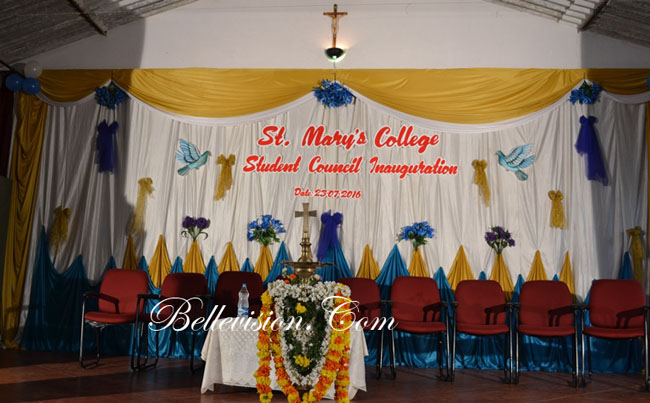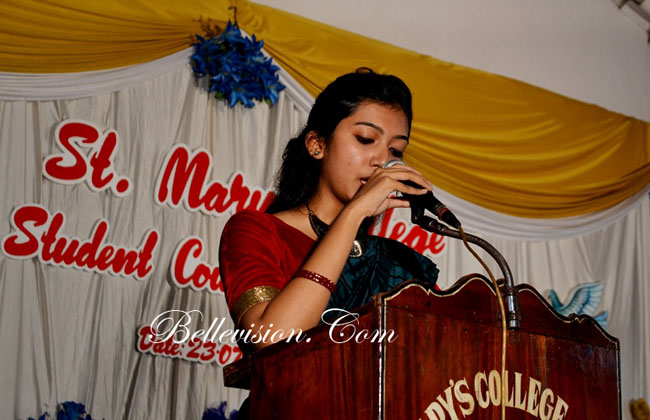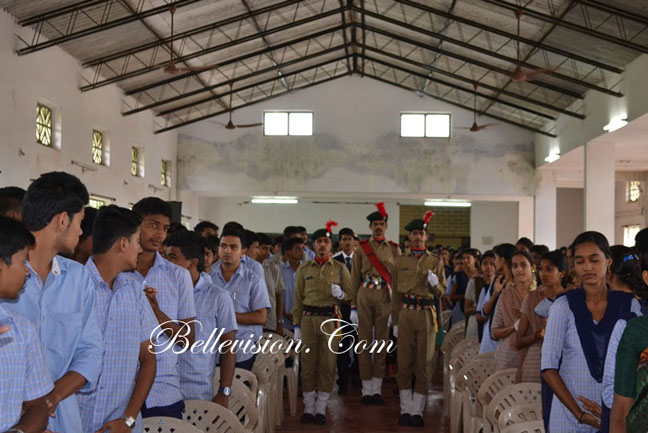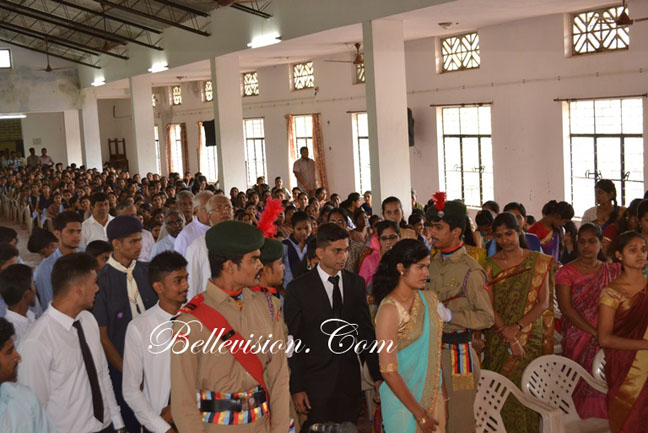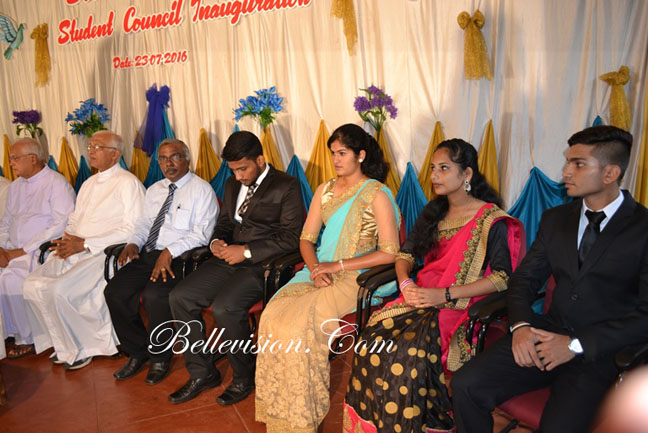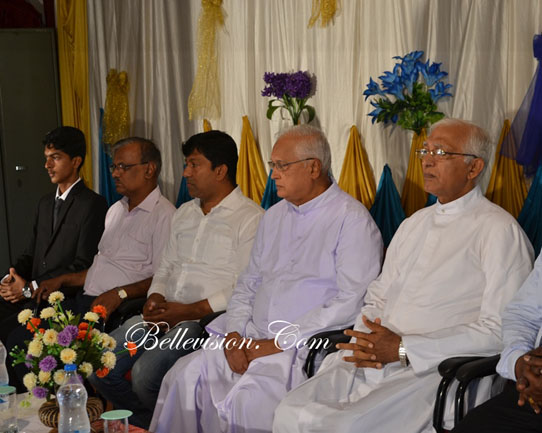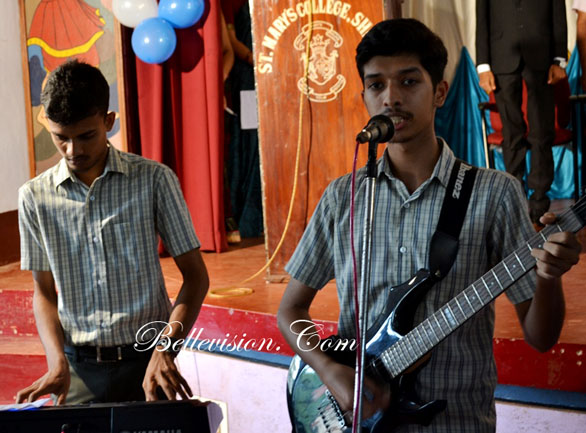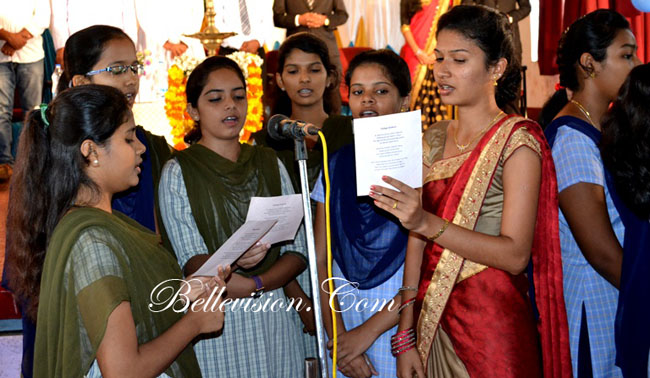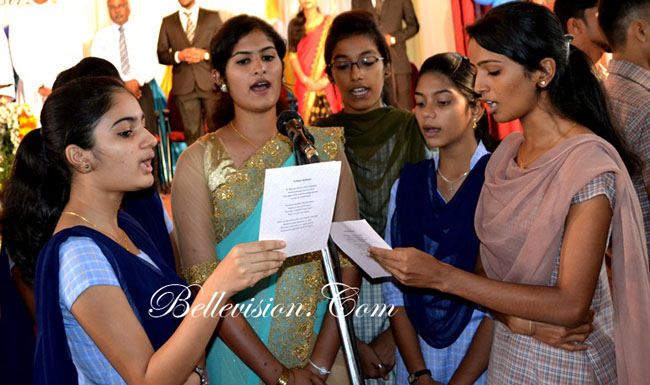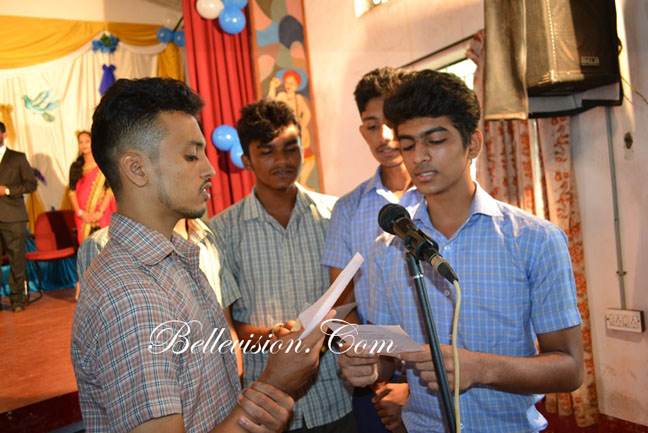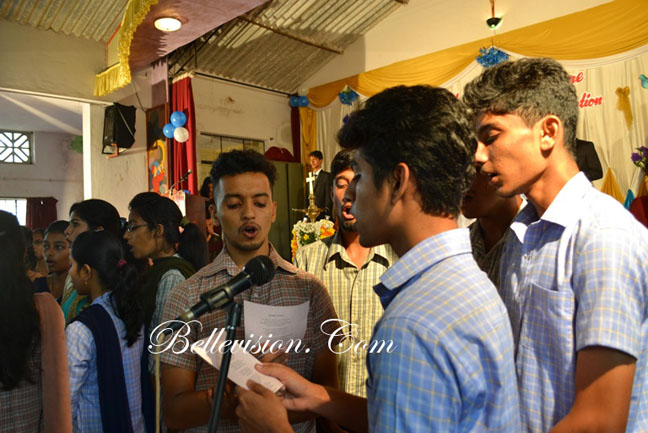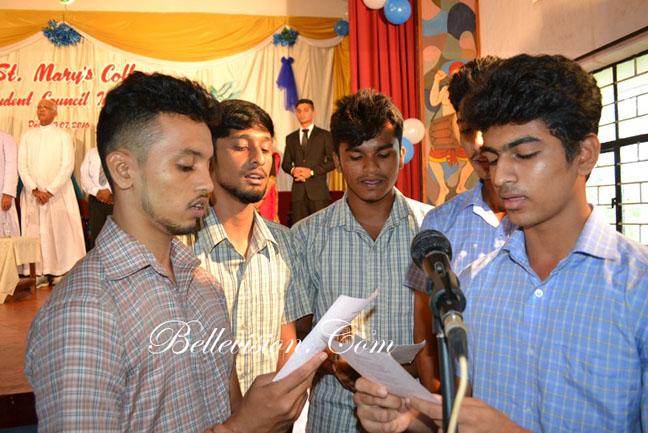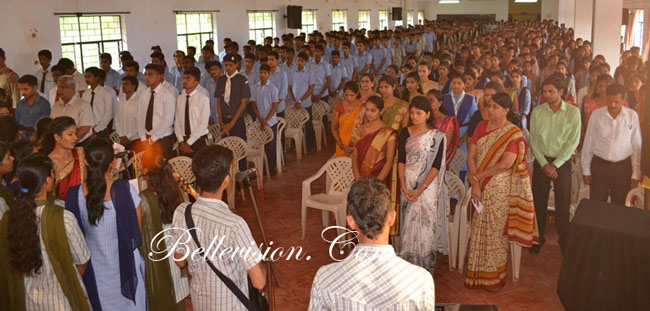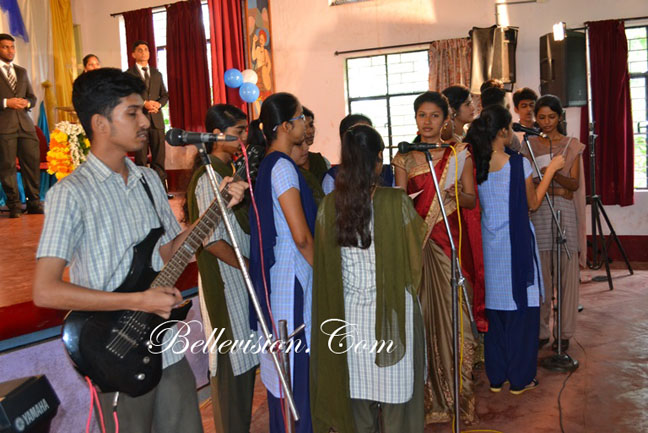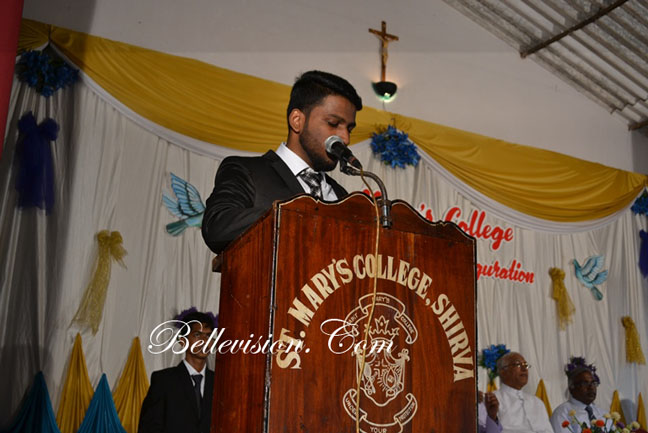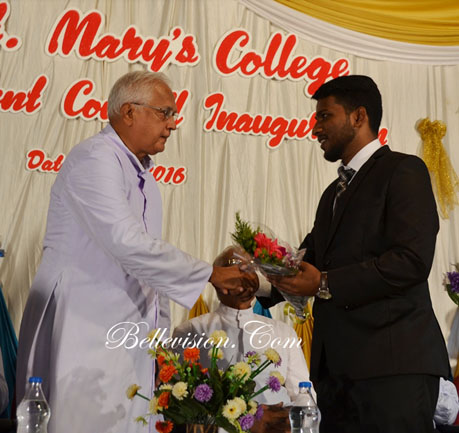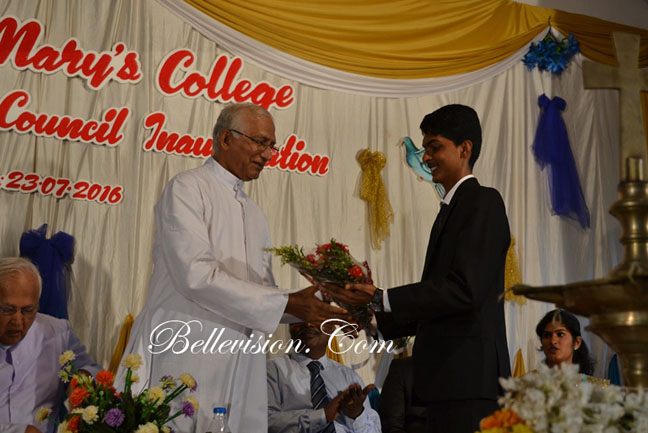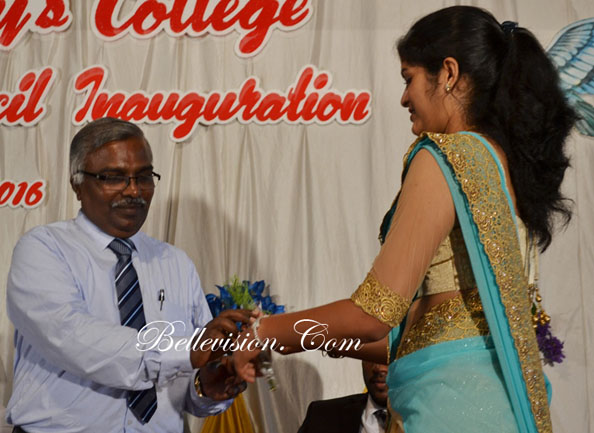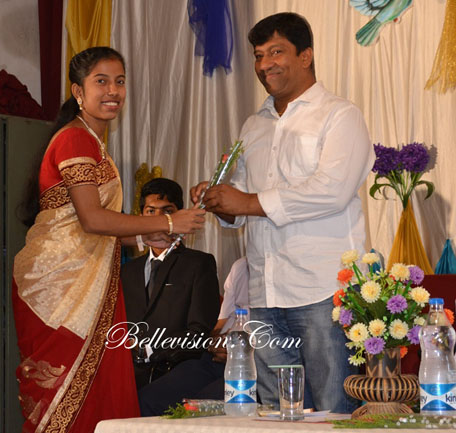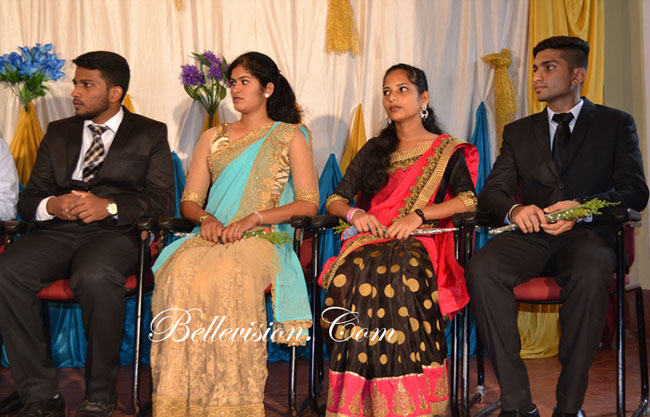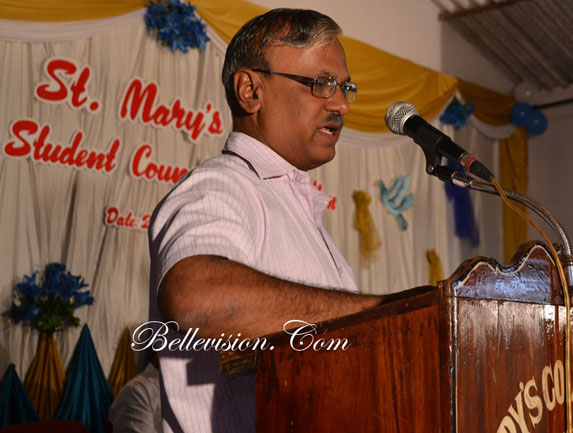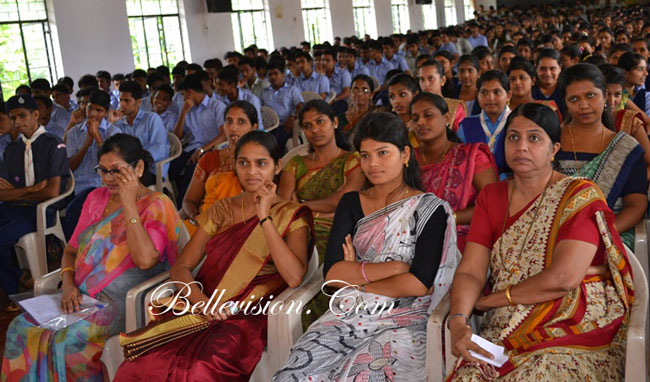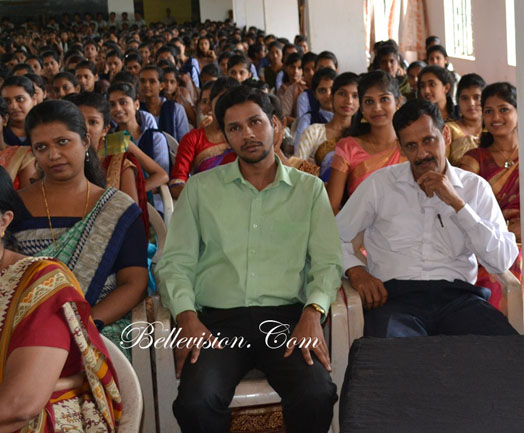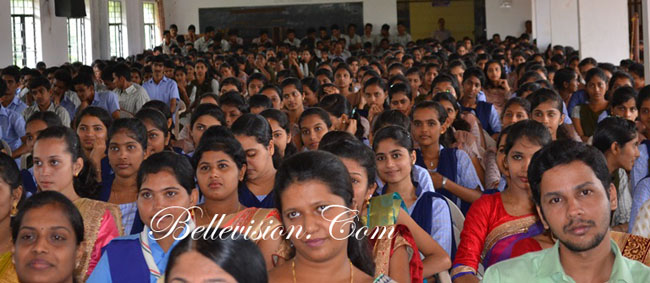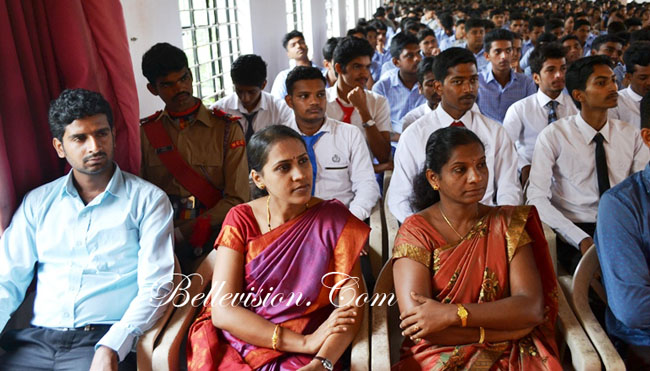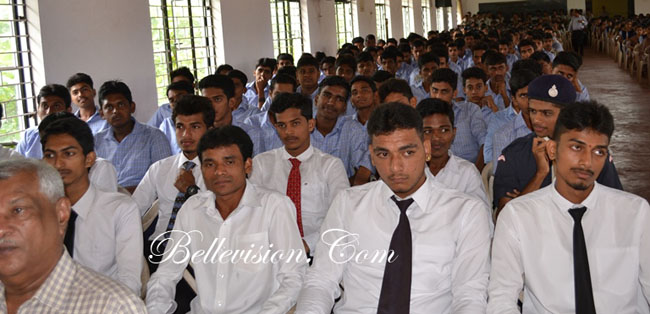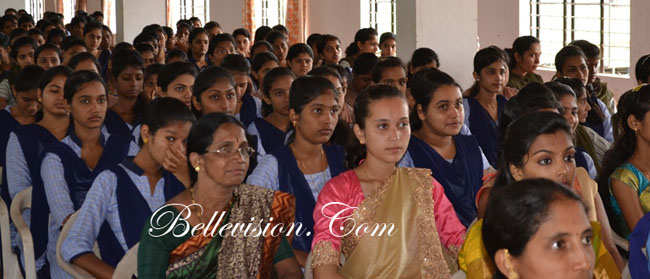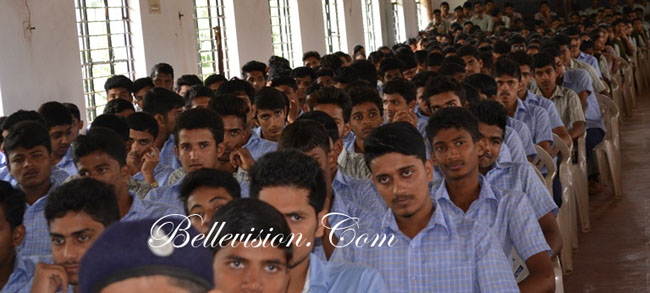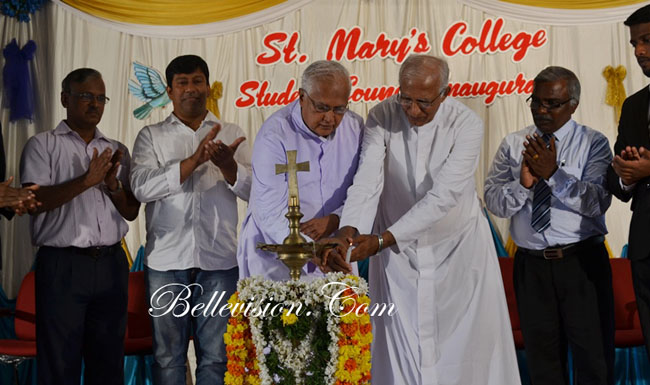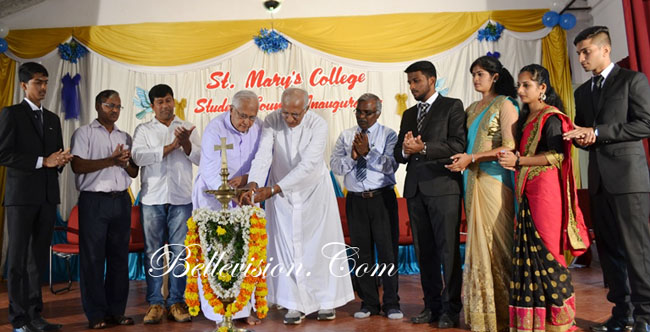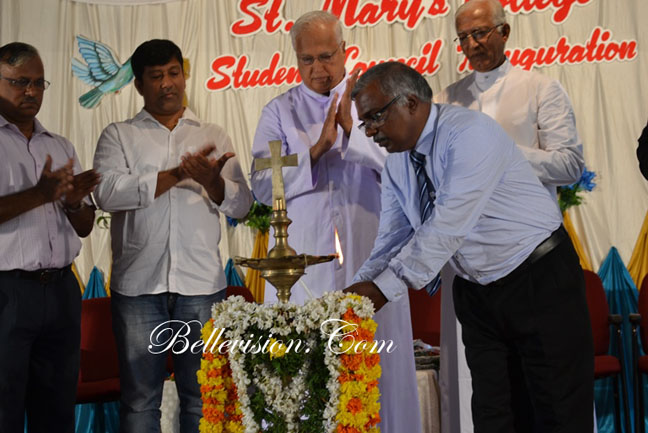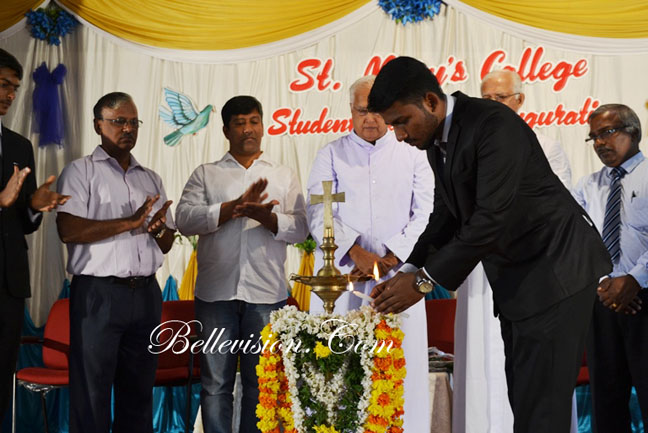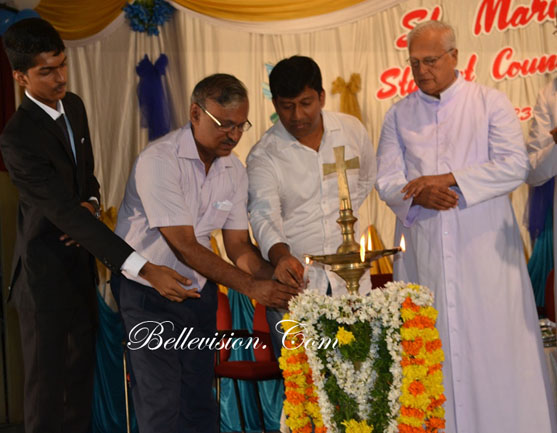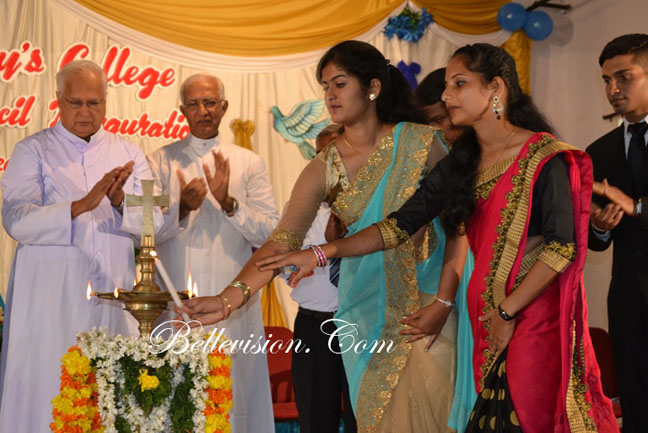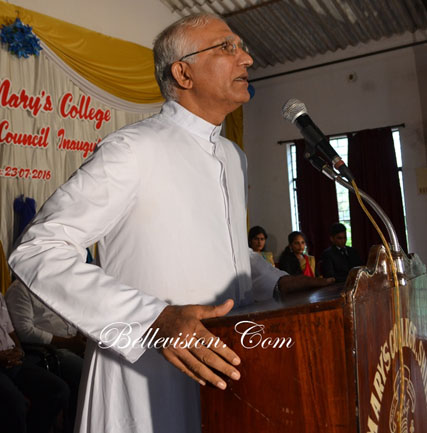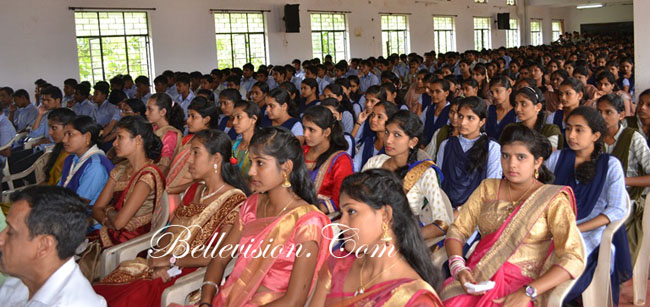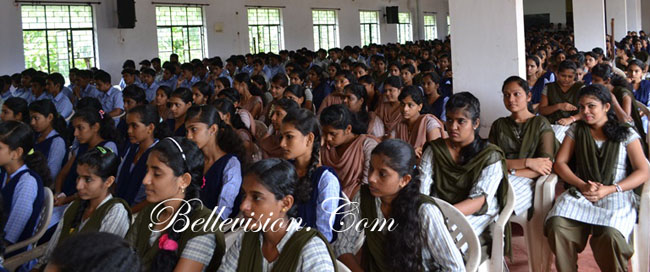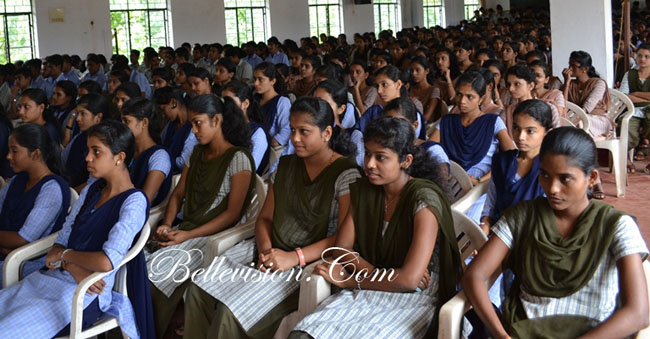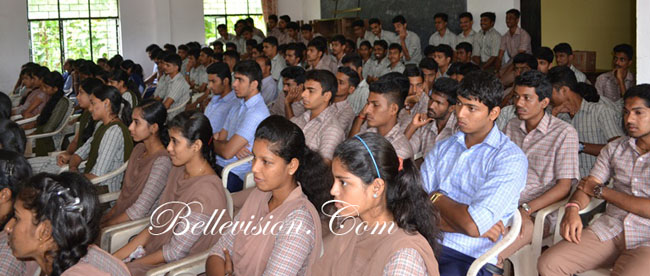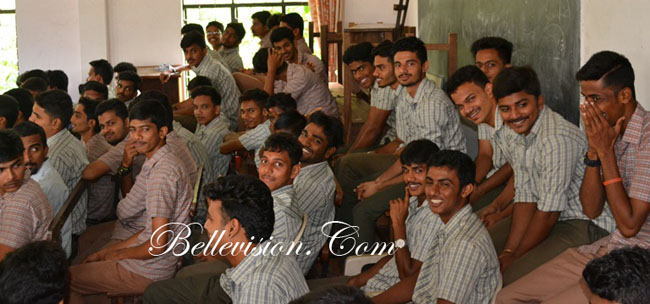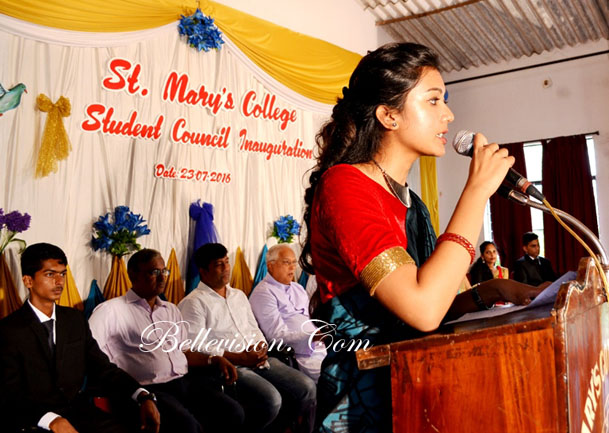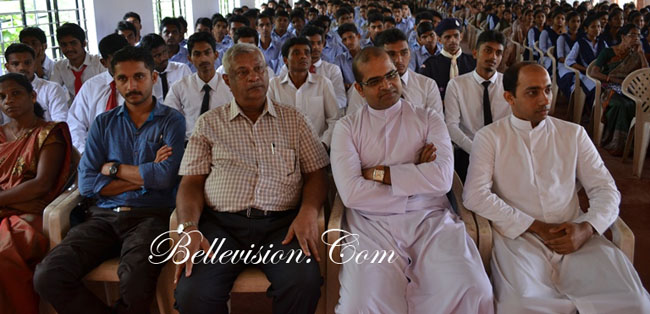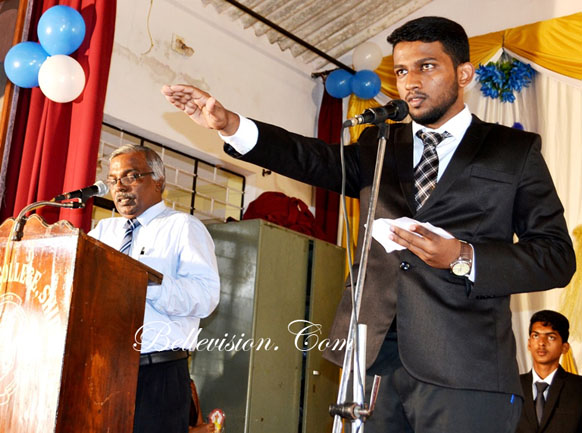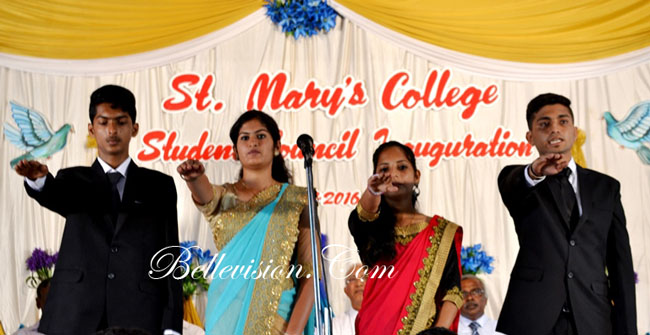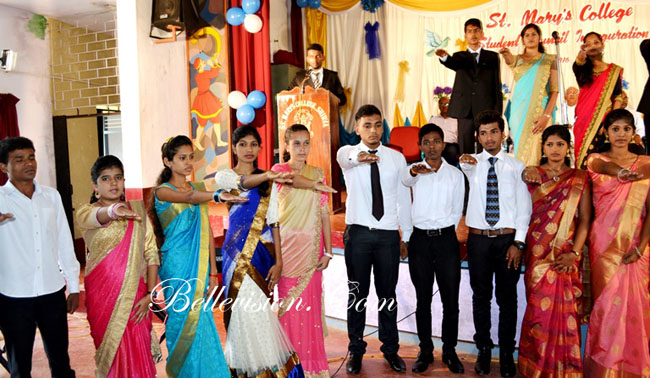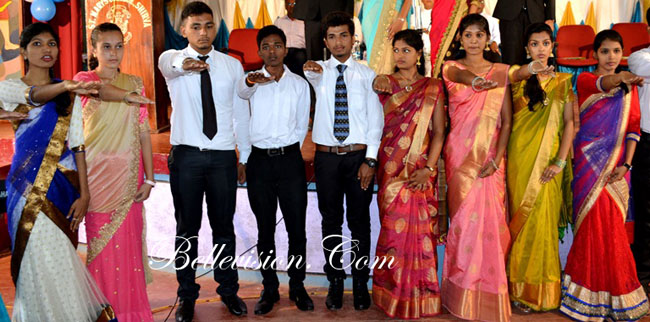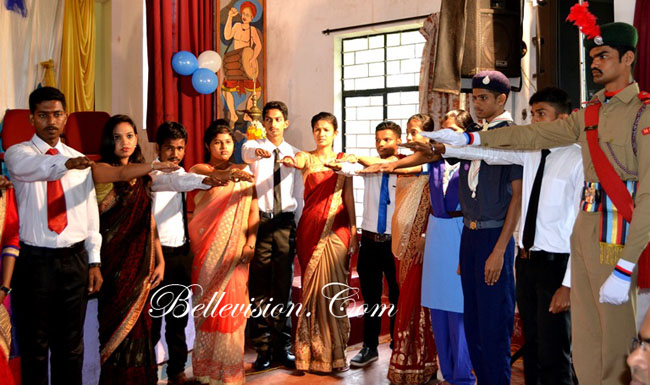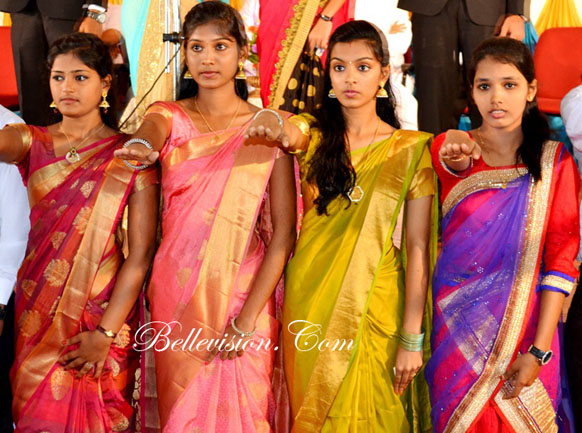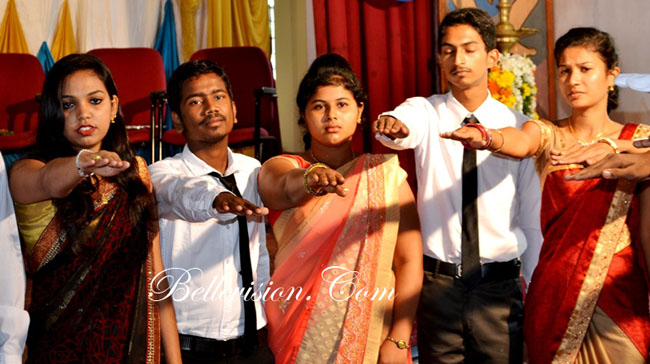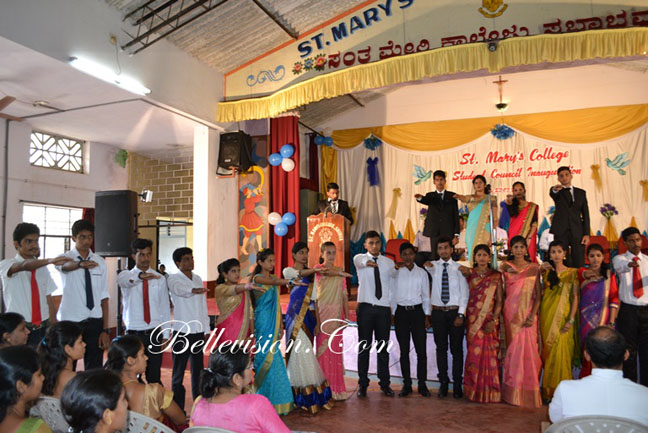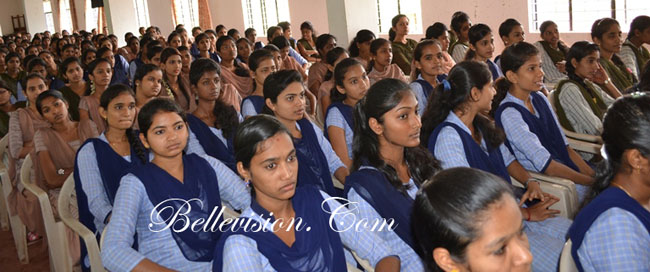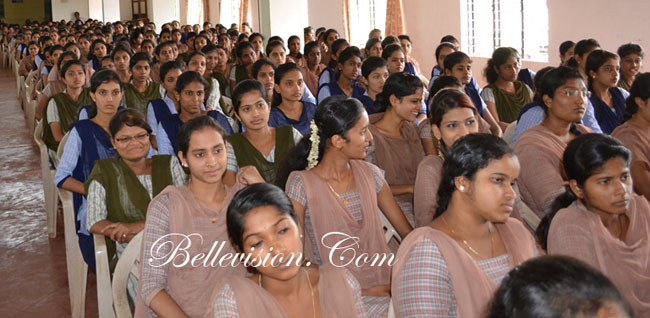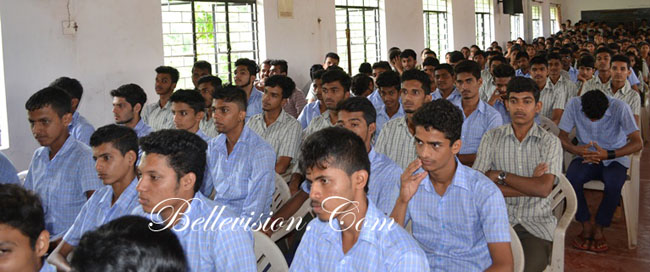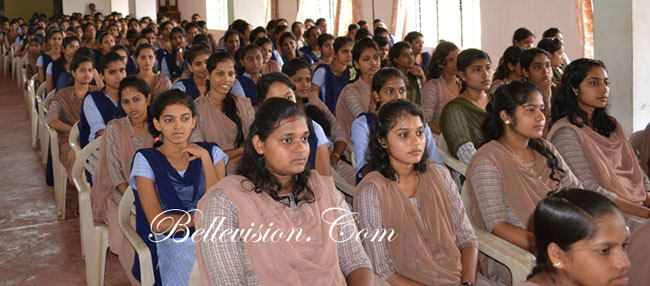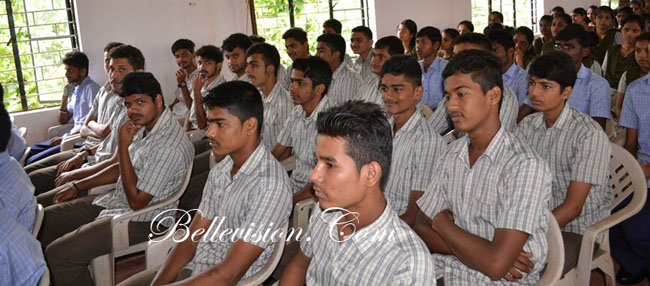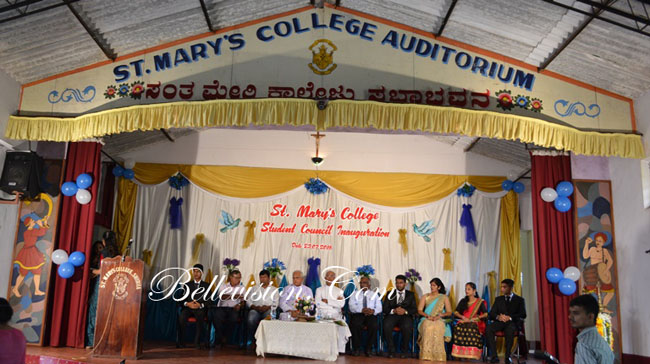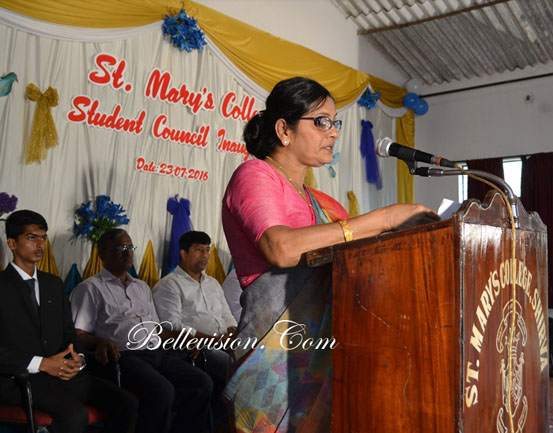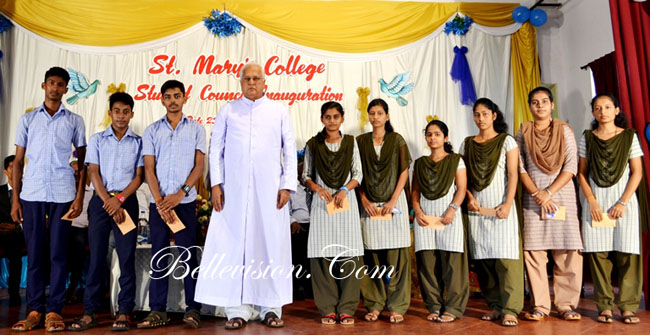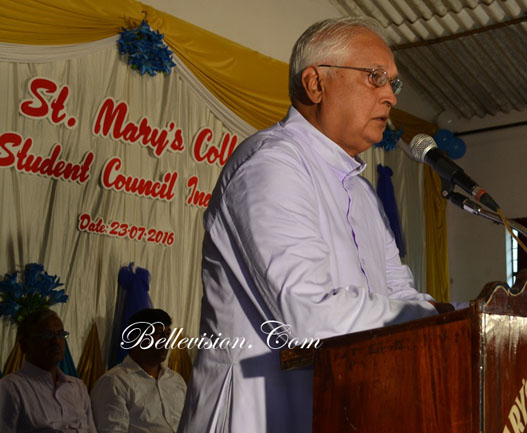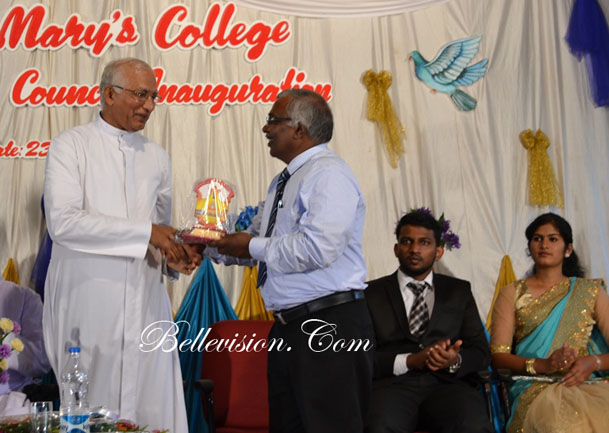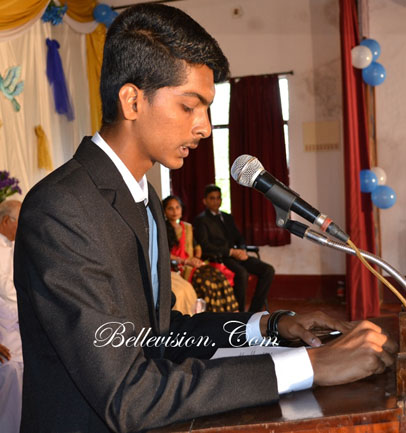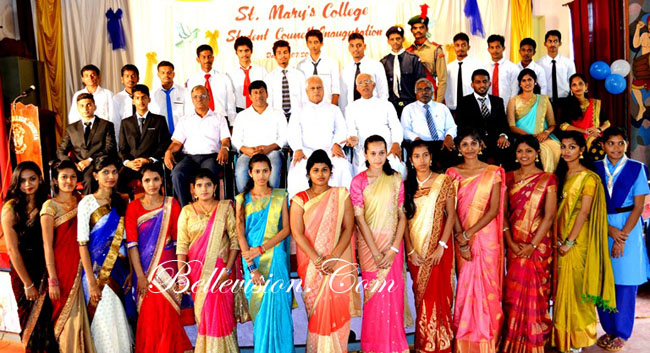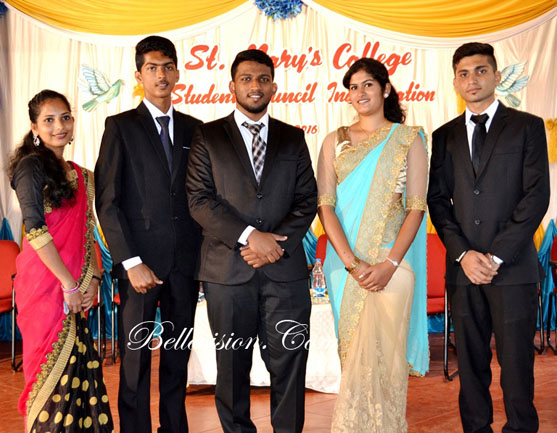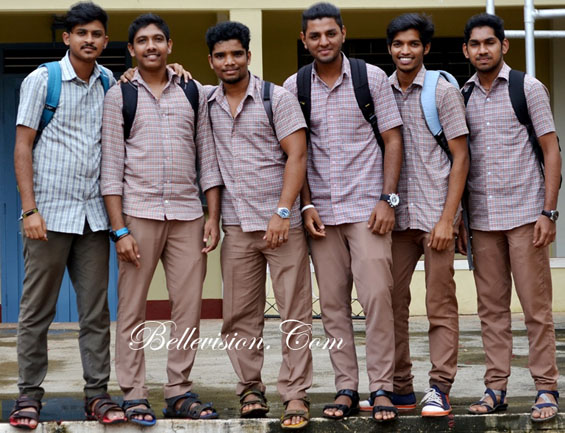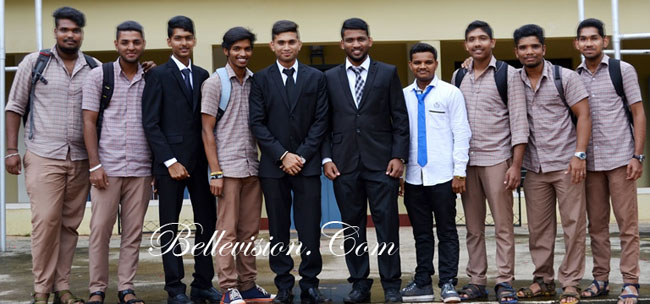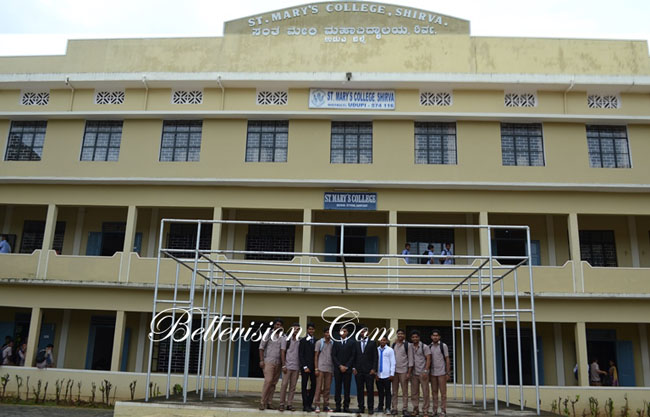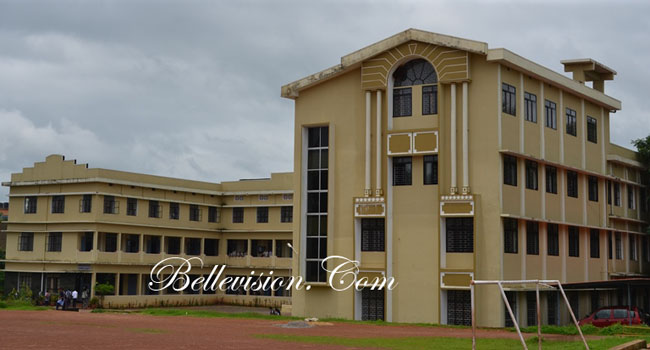 All the students took Oath to the college, first Students President Nishant Vion Machado, followed by all Council members.
All the students who excelled academically and who received scholarships were felicitated on the occasion by the Chief Guest. Prof. Jacintha read out their names.
Fr. Stany Tauro delivered presidential address and congratulated all the students for achieving great results academically and in other fields last year. He said he is very proud of all the students and wished them good luck. Thanked Fr. Xavier Gomes for accepting his invitation for this function.
The inaugural function concluded with a college theme song and vote of thanks by Secretary Nikhil V. Nonda, Secretary Students Council. Reeshel Fernandes compeered the entire inaugural function wonderfully.