Vespers (Besp) observed with devotion on the eve of the annual parish feast at Lady of Health
By Alphonse Mendonsa

Bellevision Media Network


Shirva/Manchakal, 03 Feb 2016: On the eve of the annual parish feast of Lady of Health, of Shirva Parish, the Vespers (Besp in Konkani) was observed with great devotion and gaiety on the evening of Tuesday, 02 February 2016 from 6.30 pm to 9 pm.
The church as well as the premises was illuminated in decorative lighting which manifested itself as the night approached. The facade of the church and the belfry were elegant to view through colourful lighting. The Sun-Shine band played tunes of hymns that manifested the festive occasion. The festive ambience could be experienced through various stalls that were put up by the right side of the church.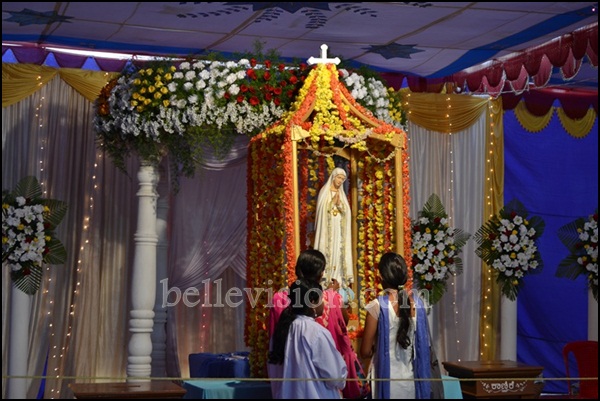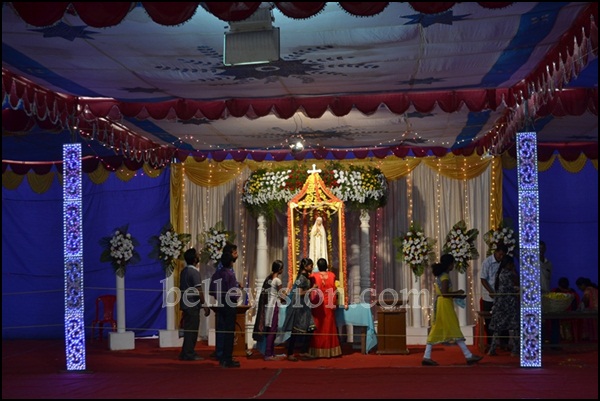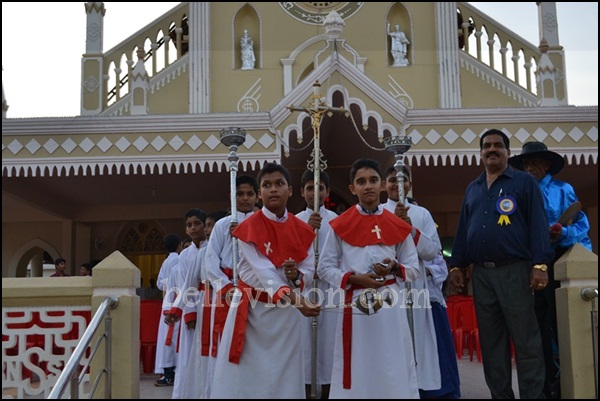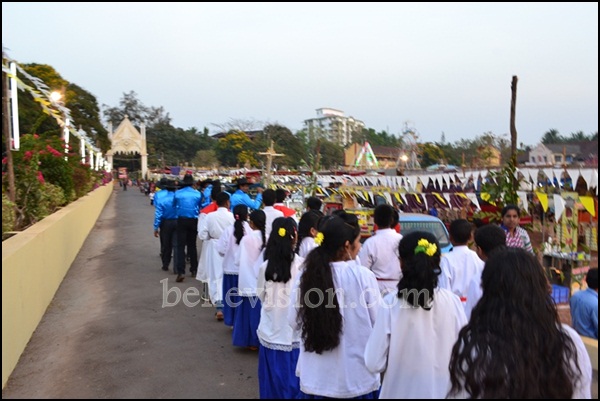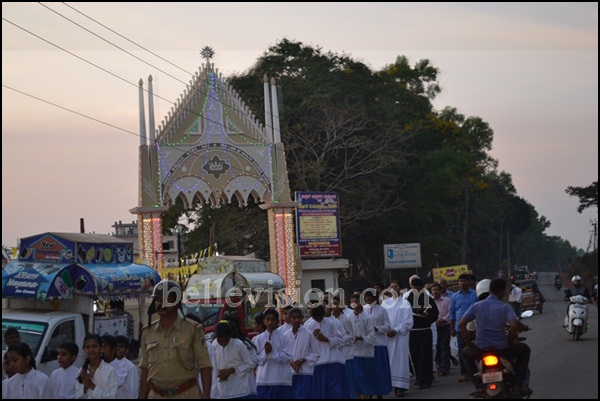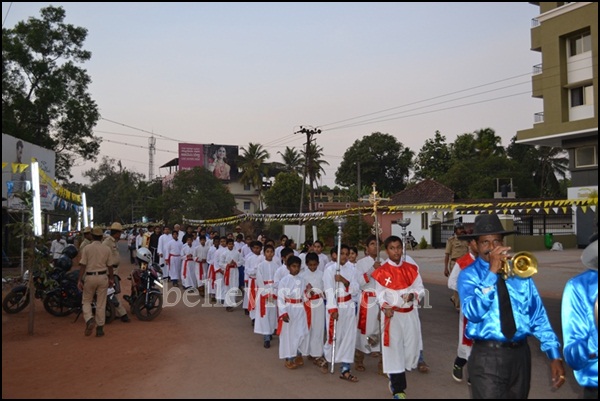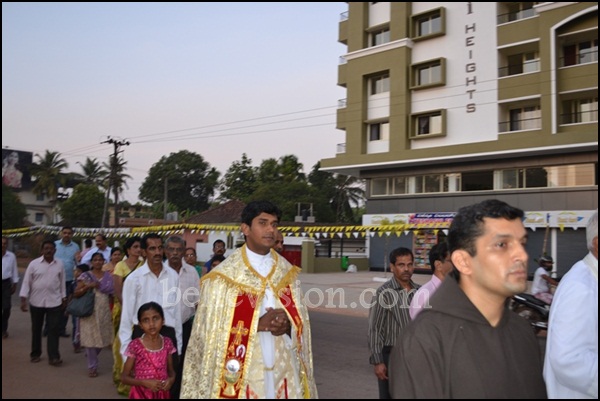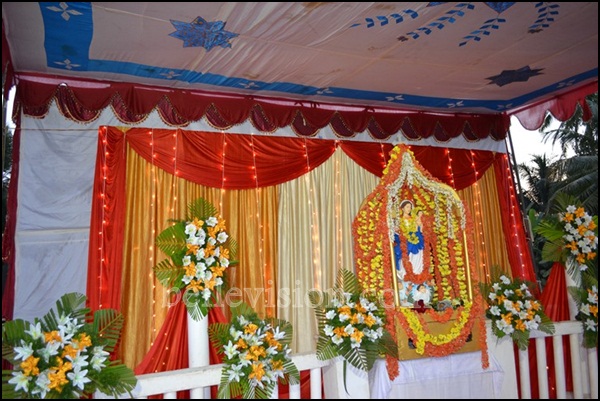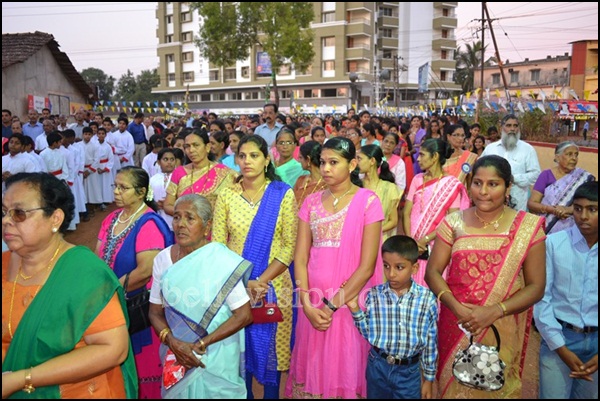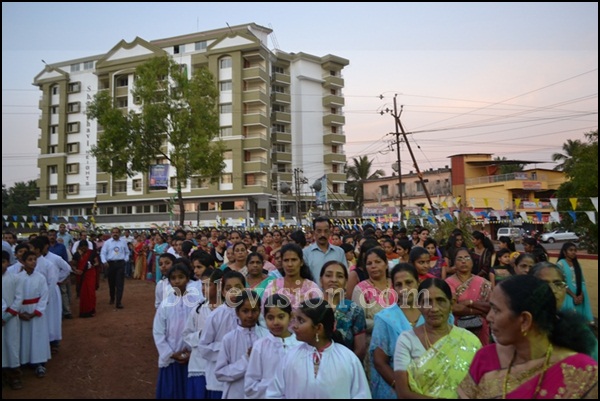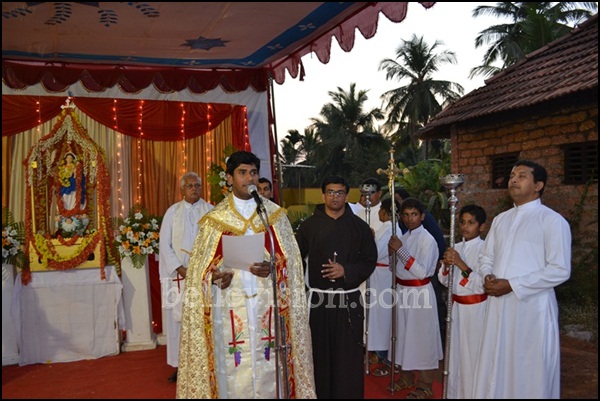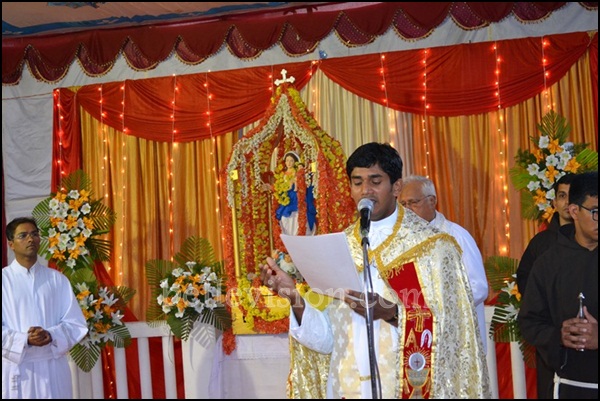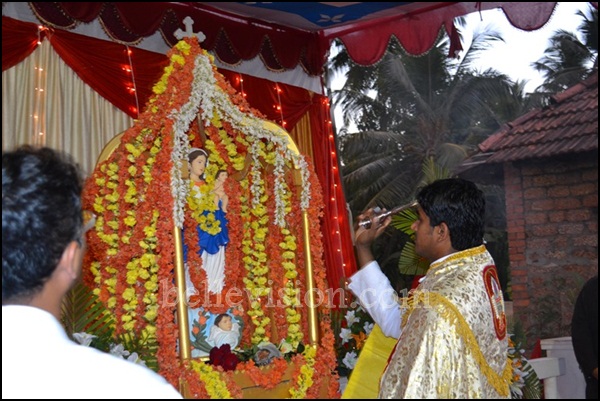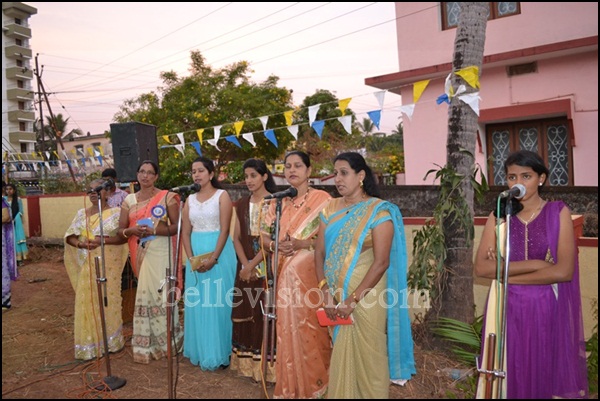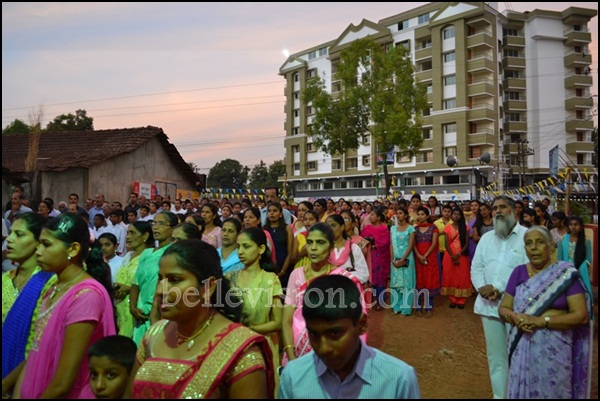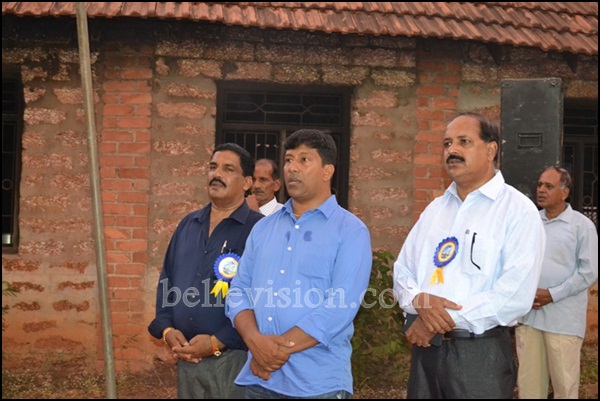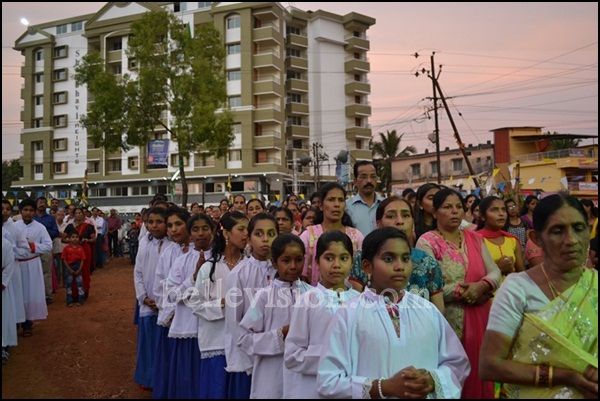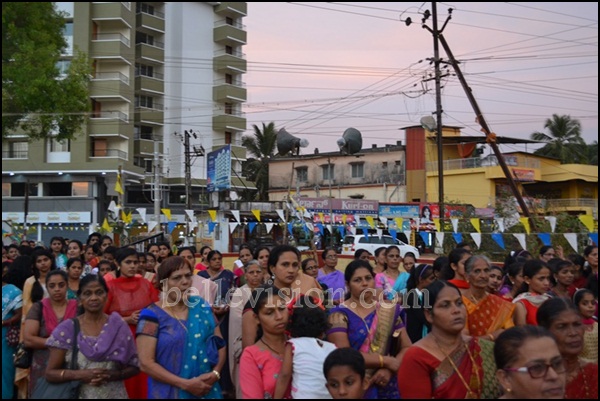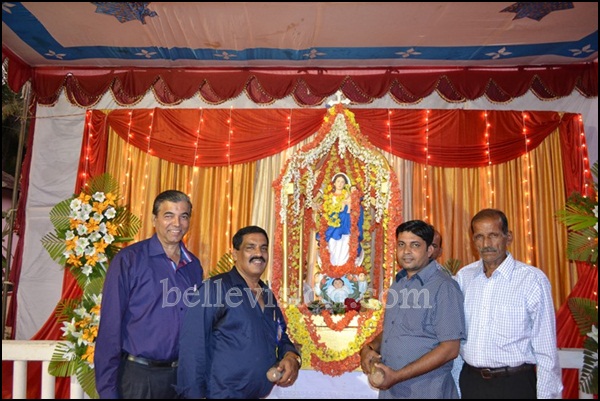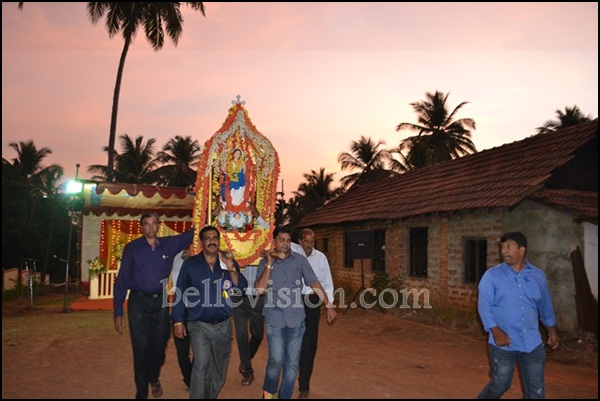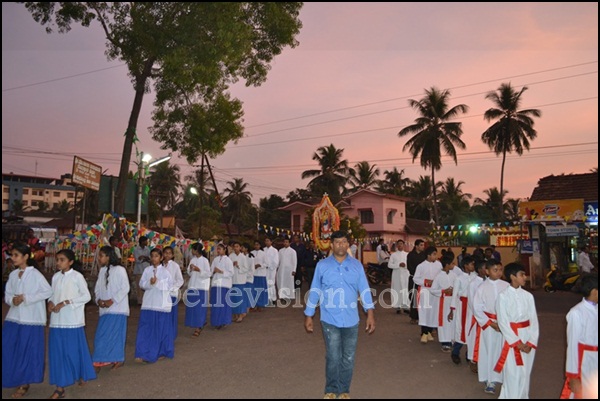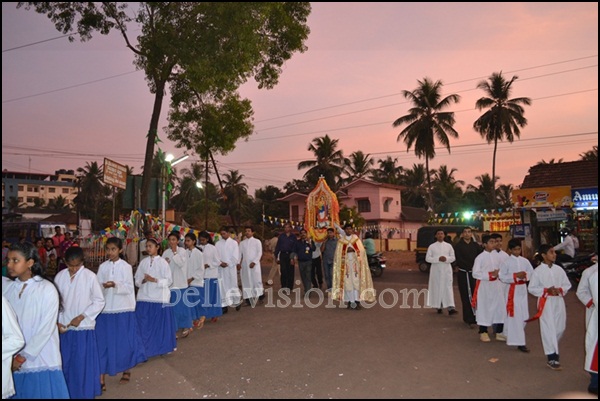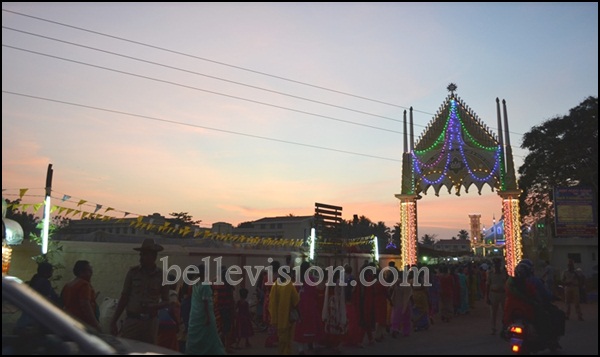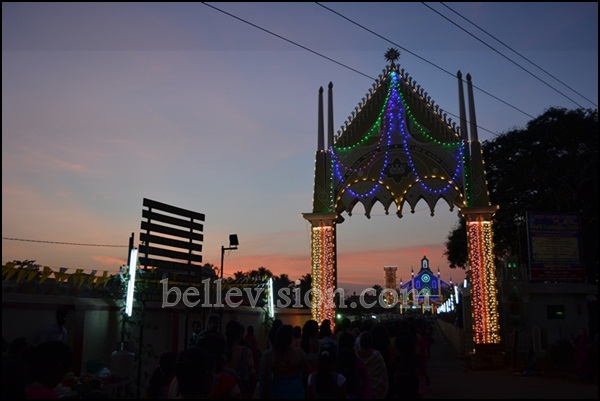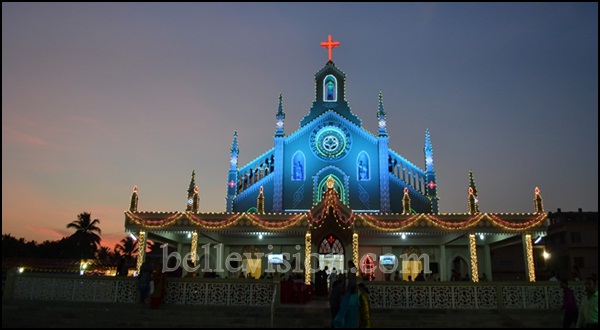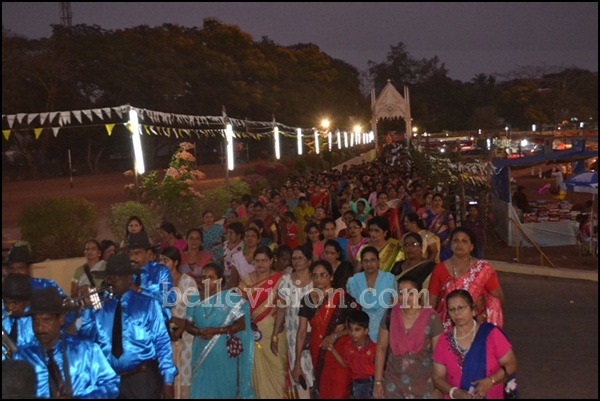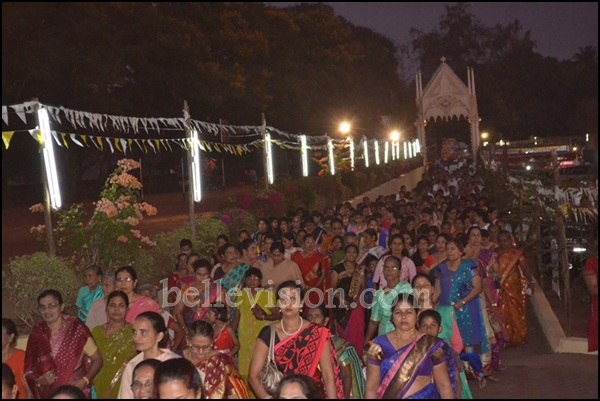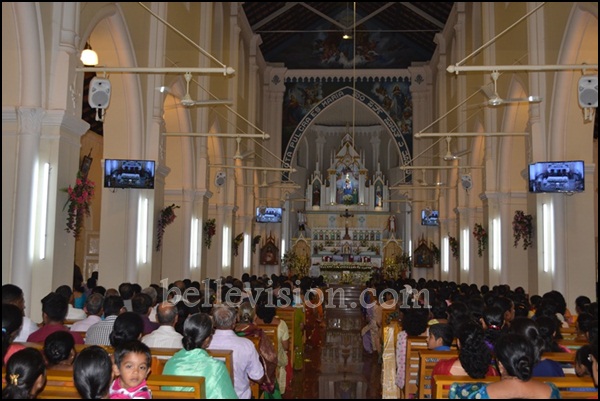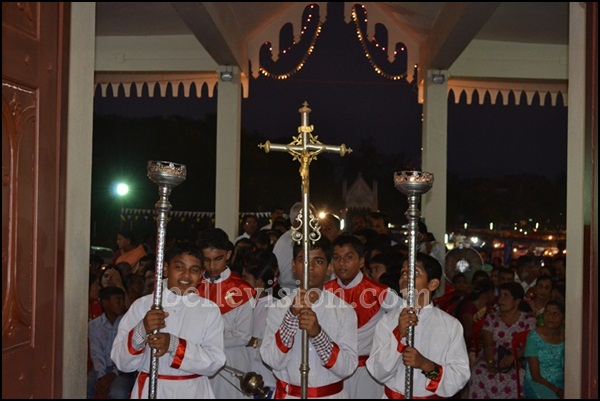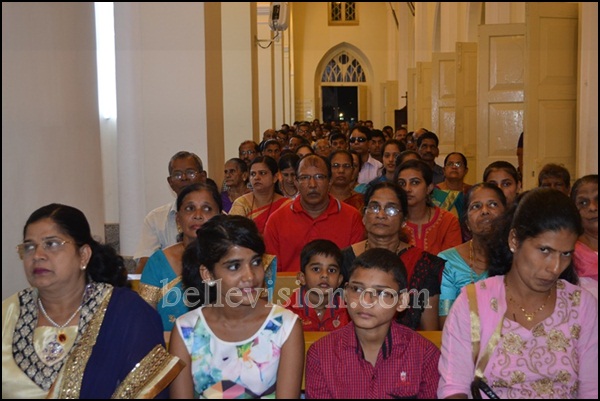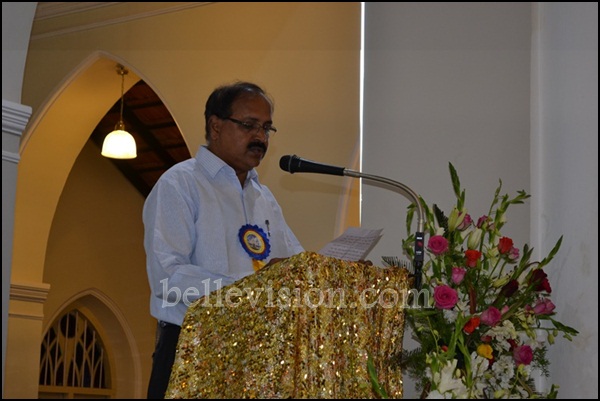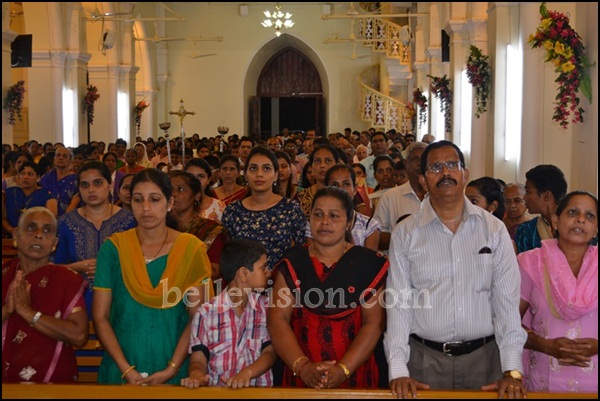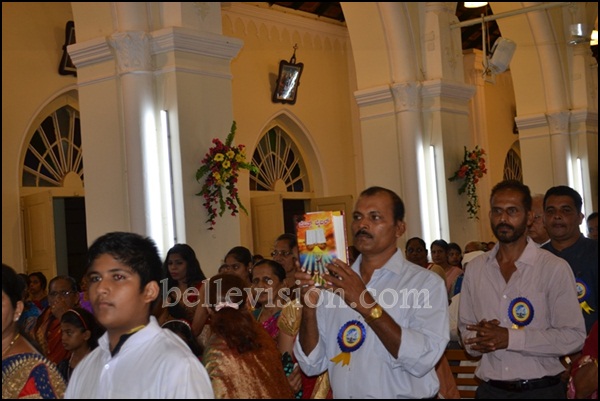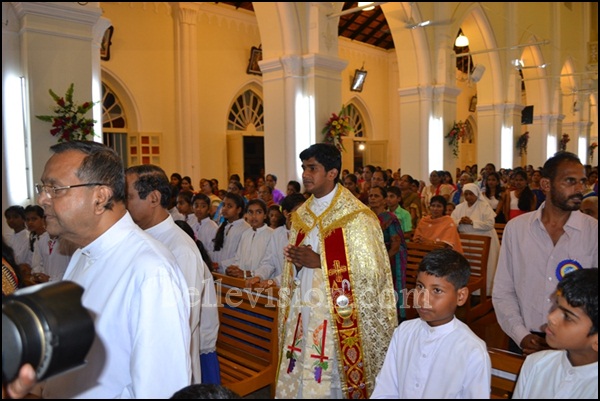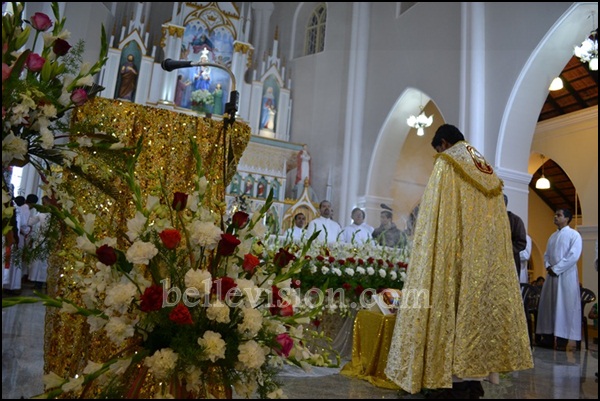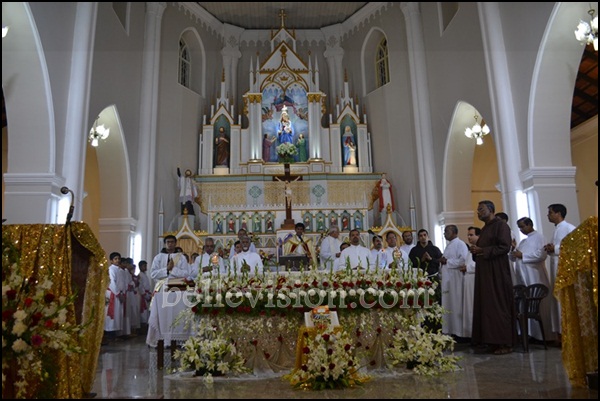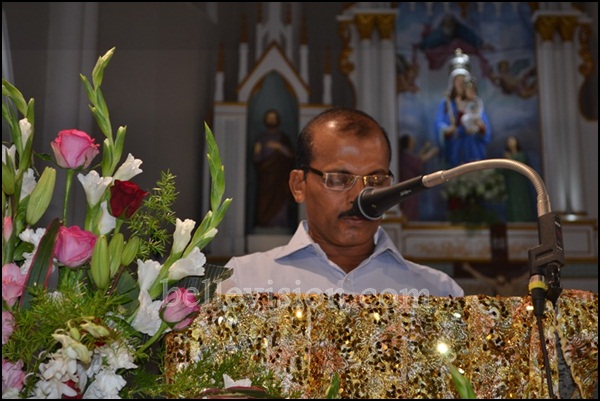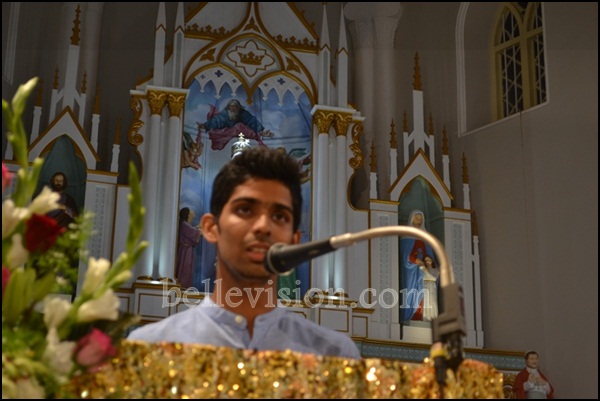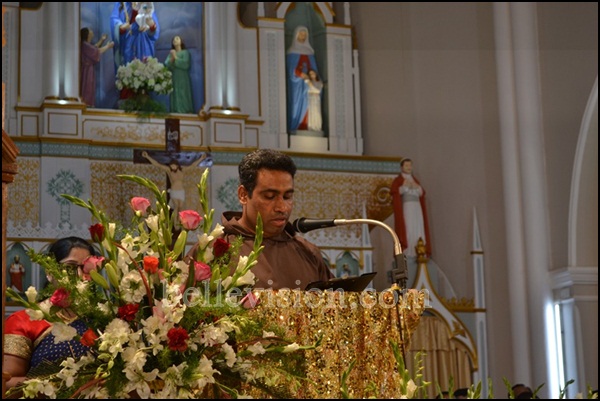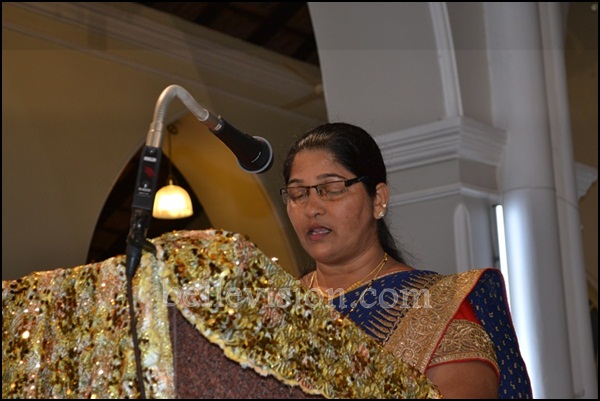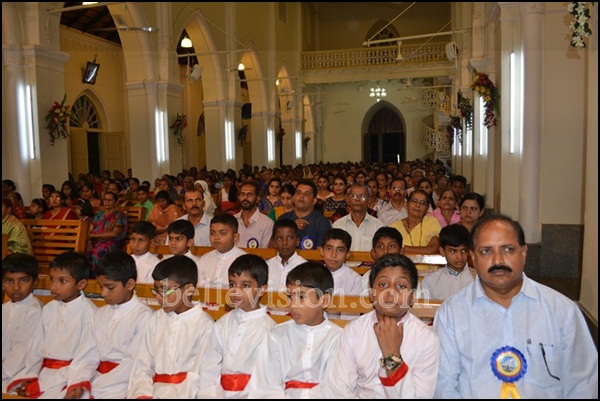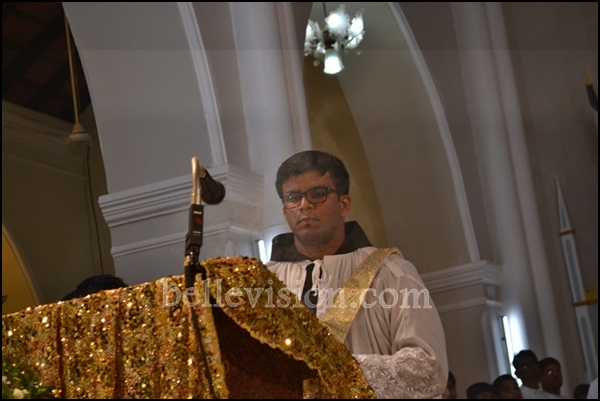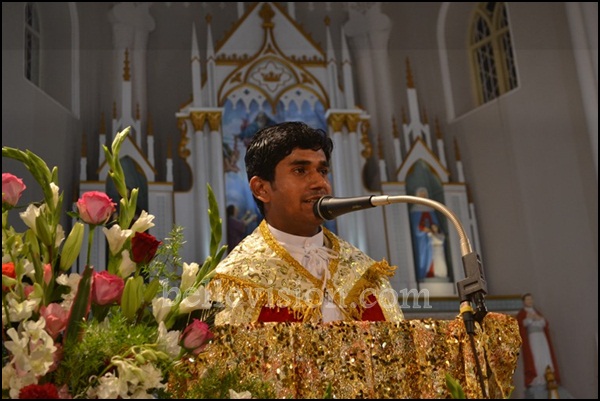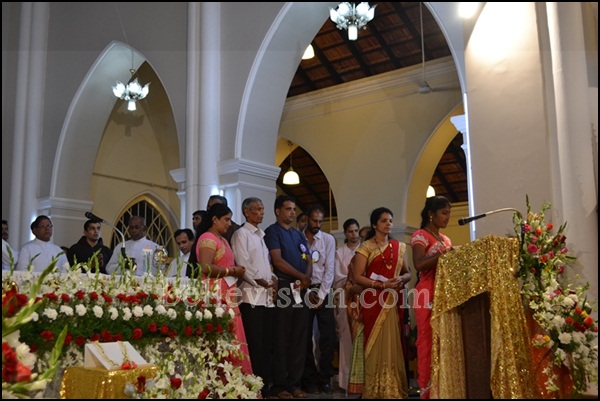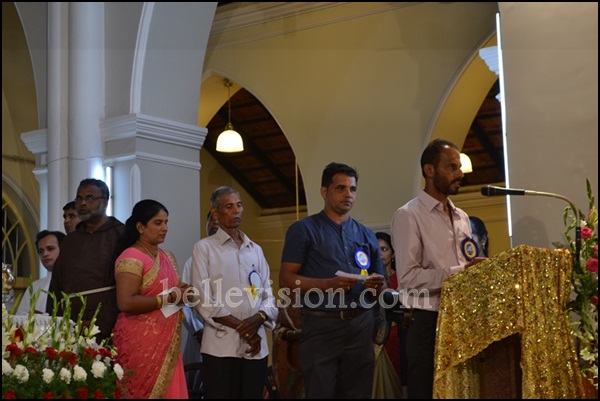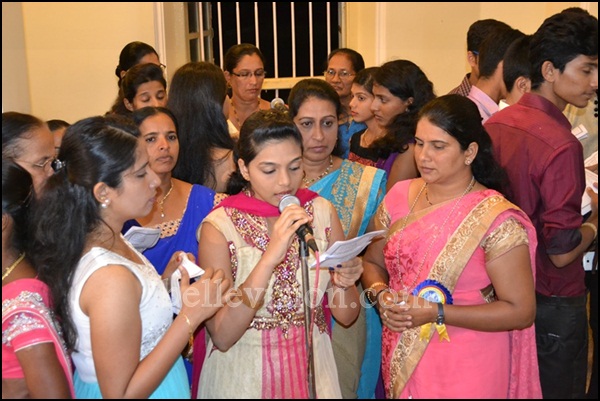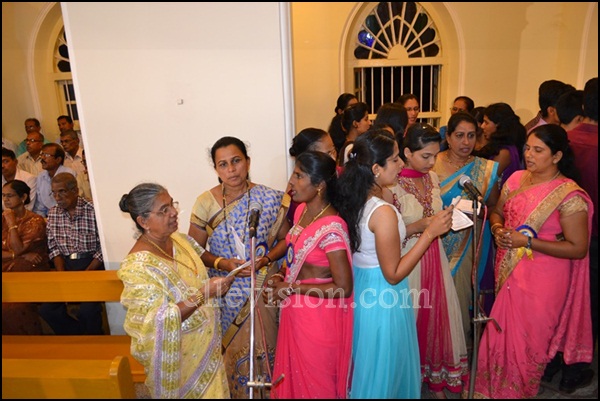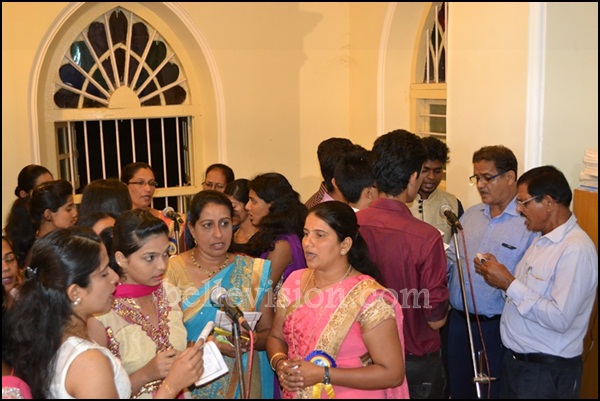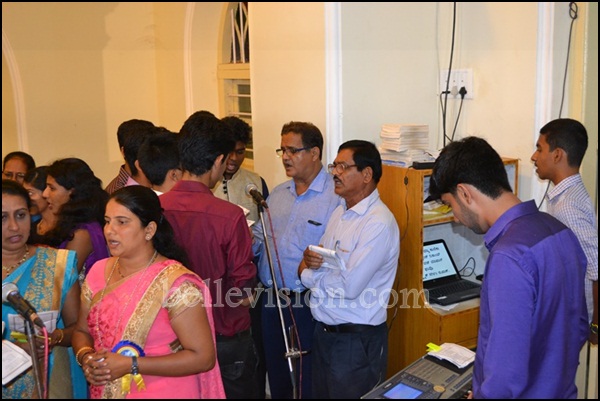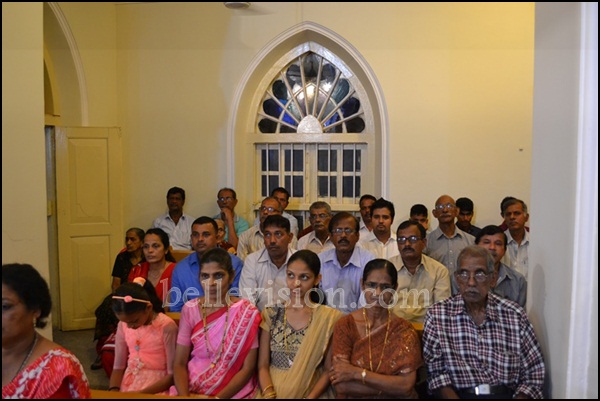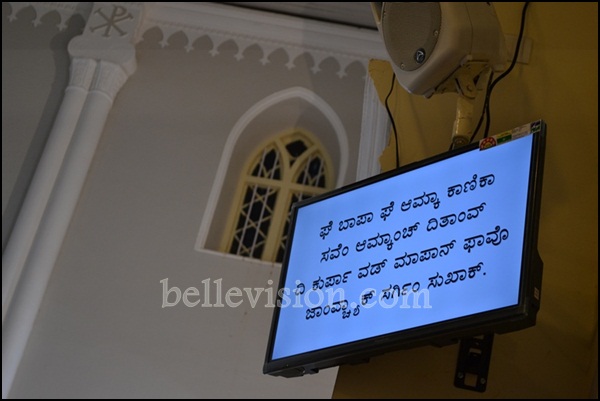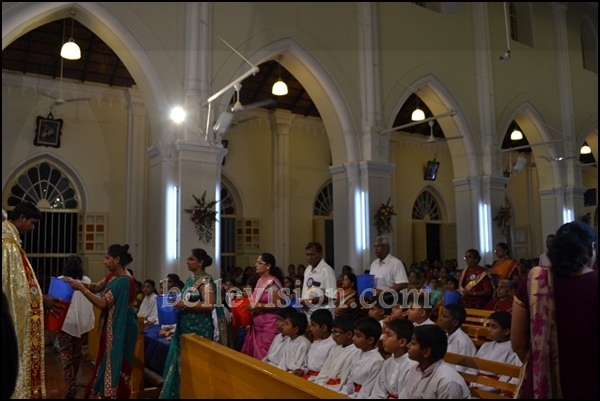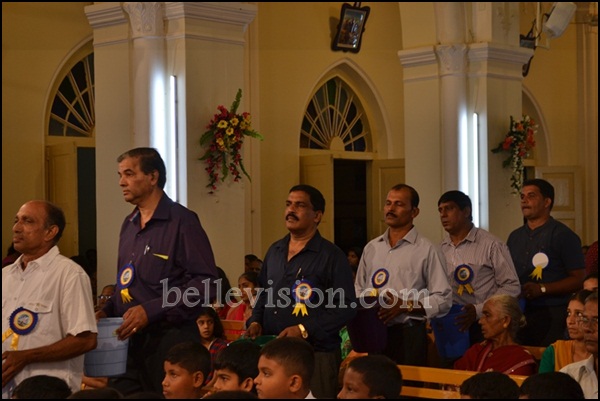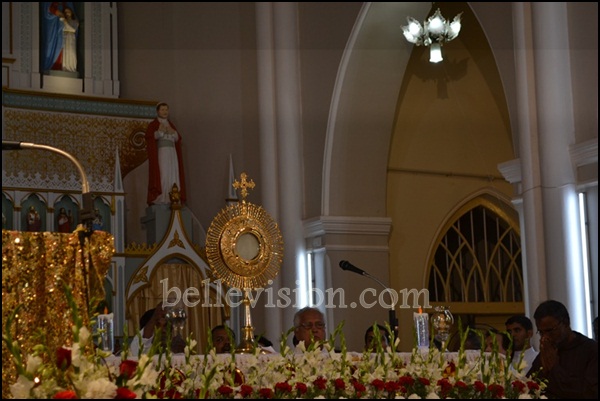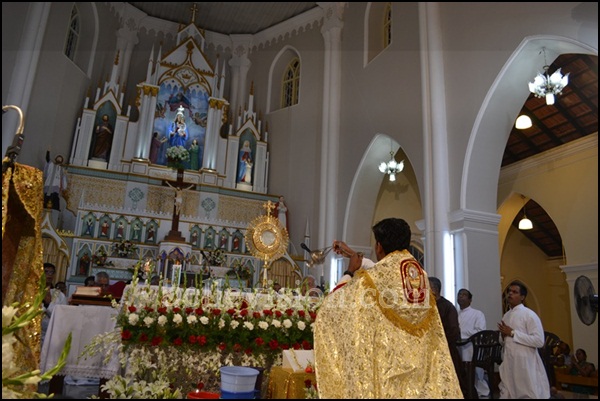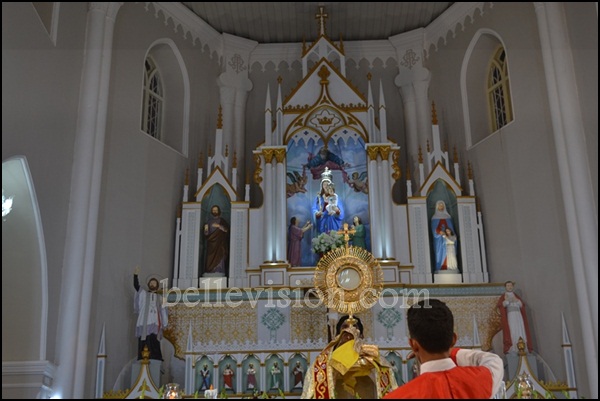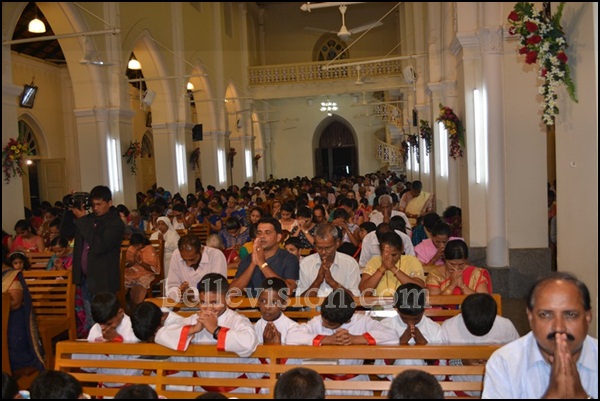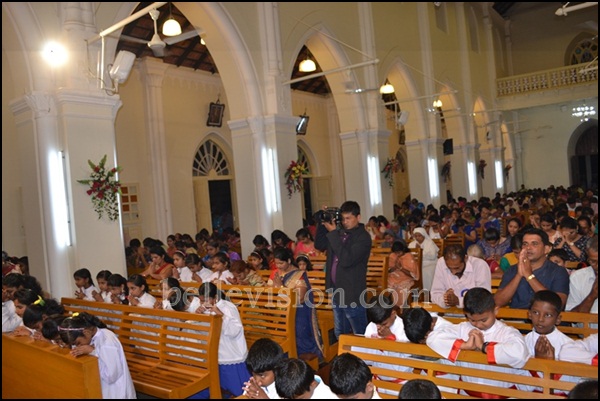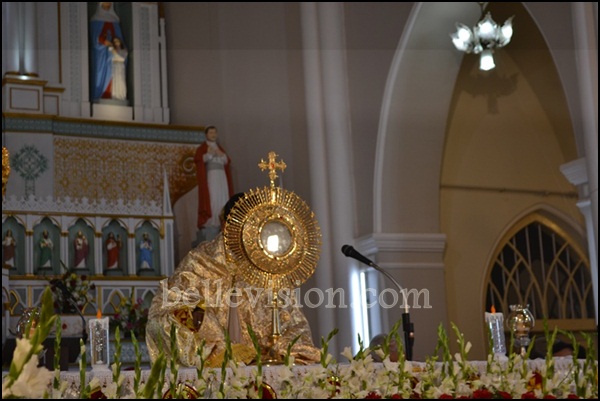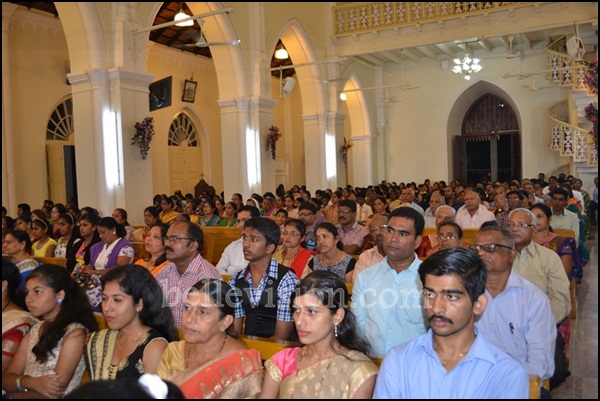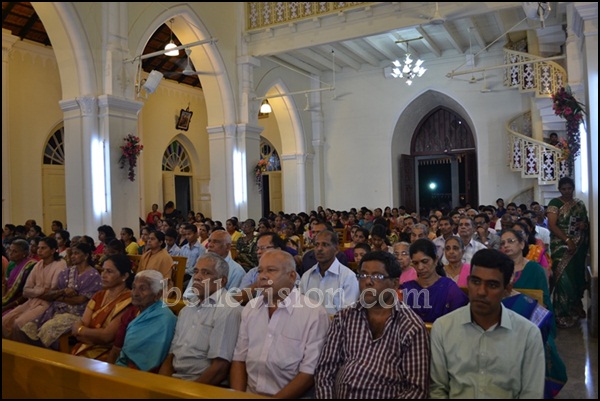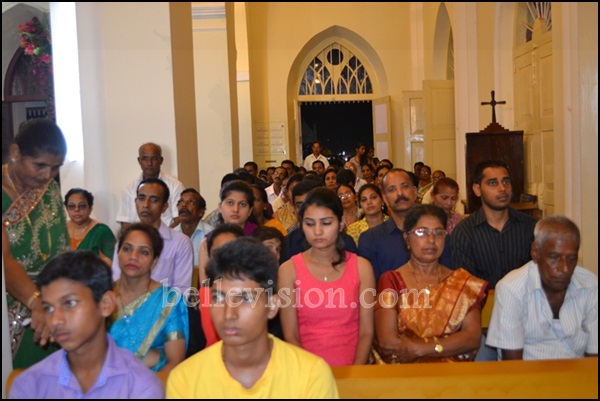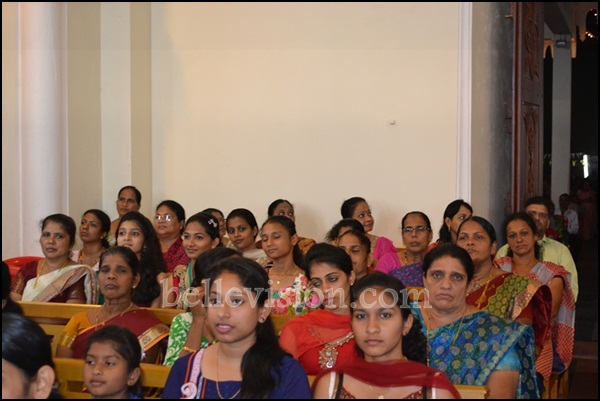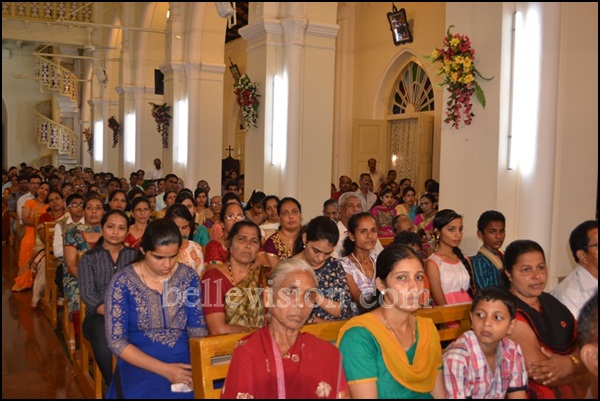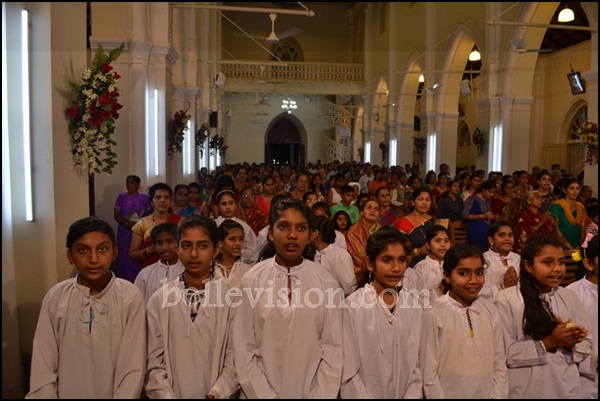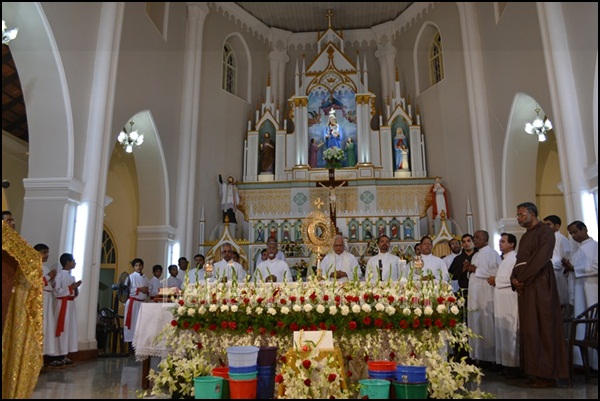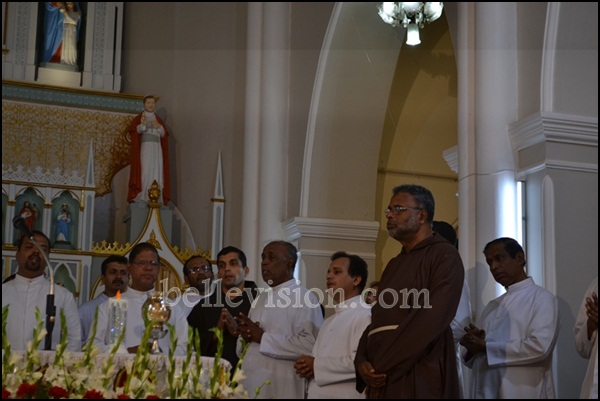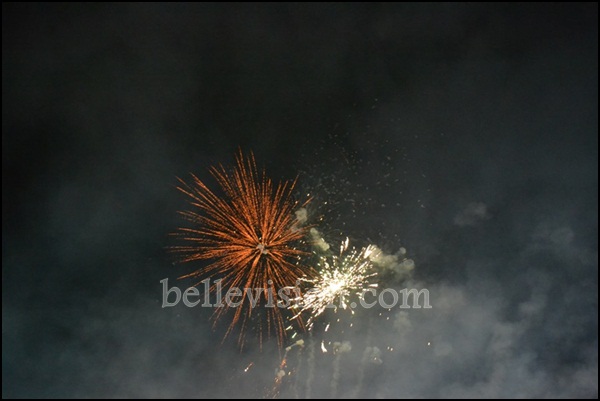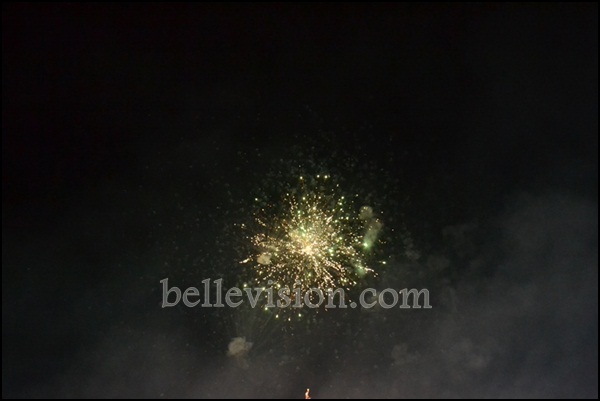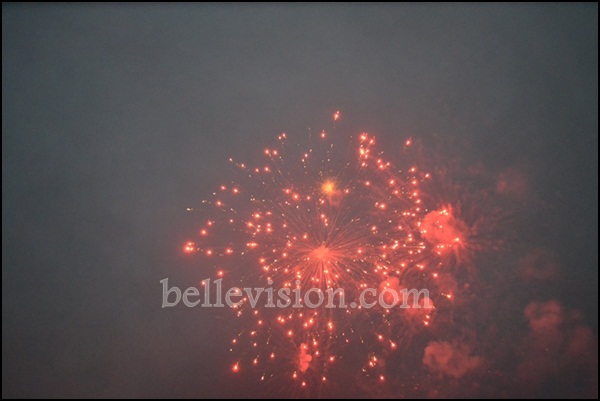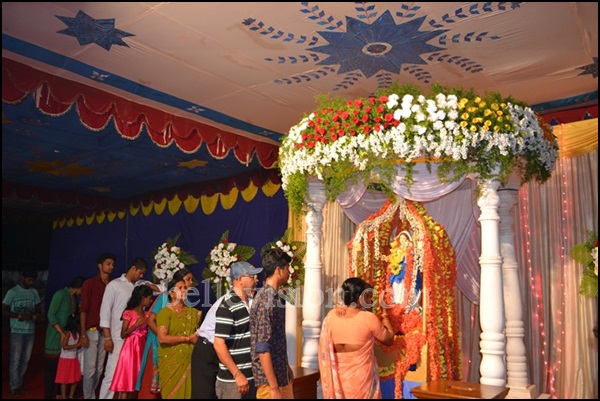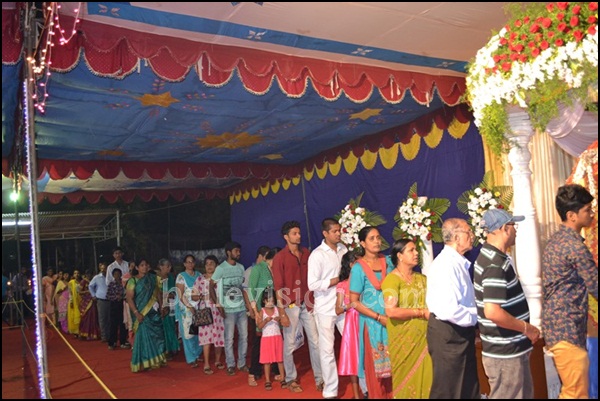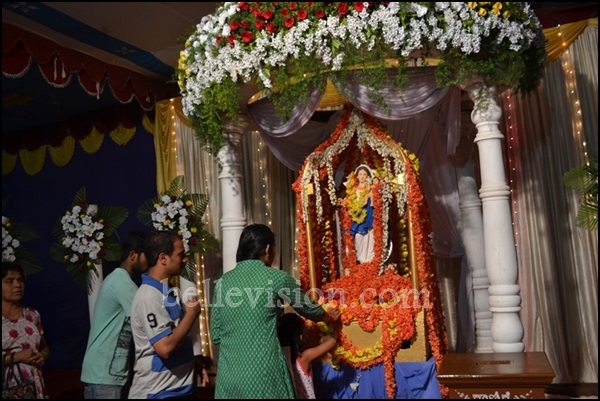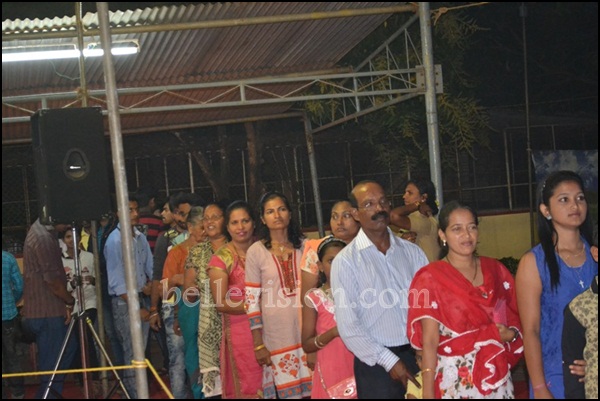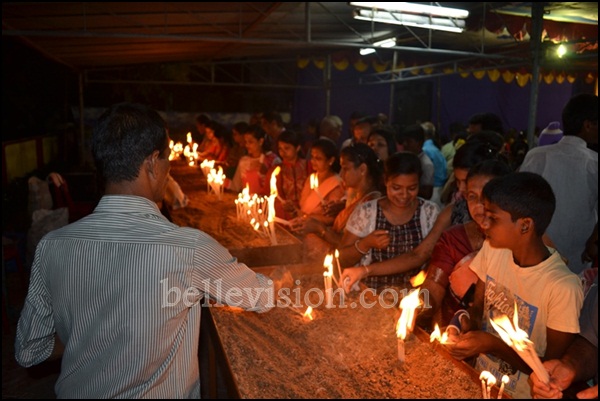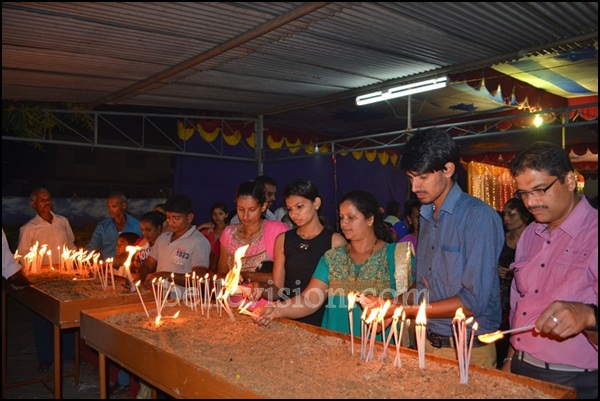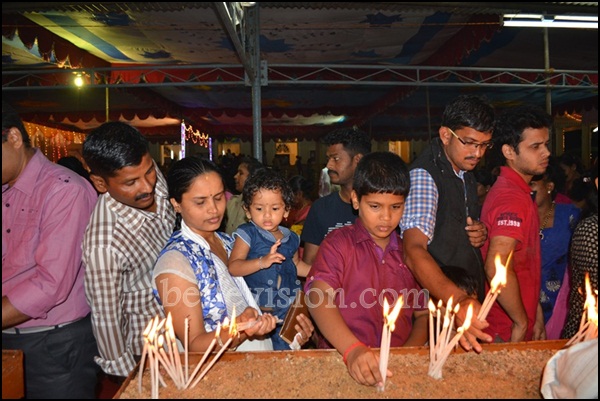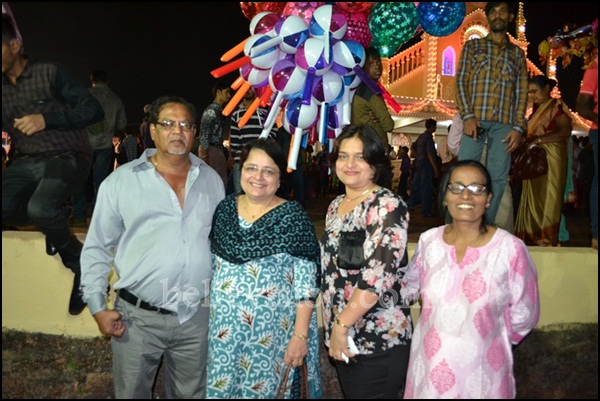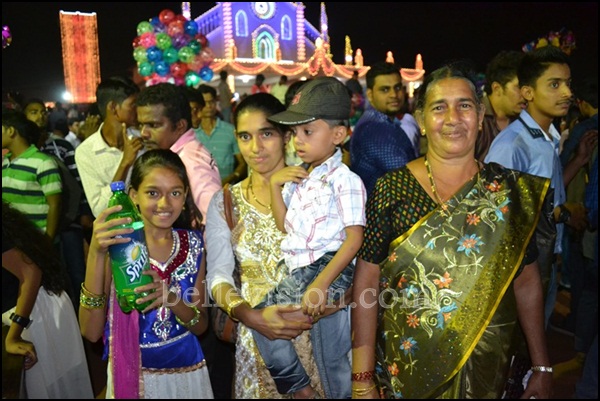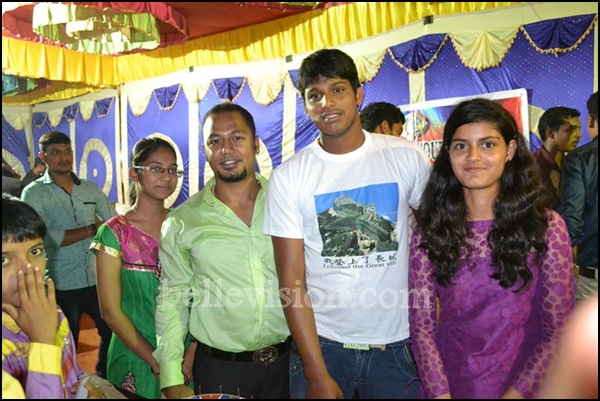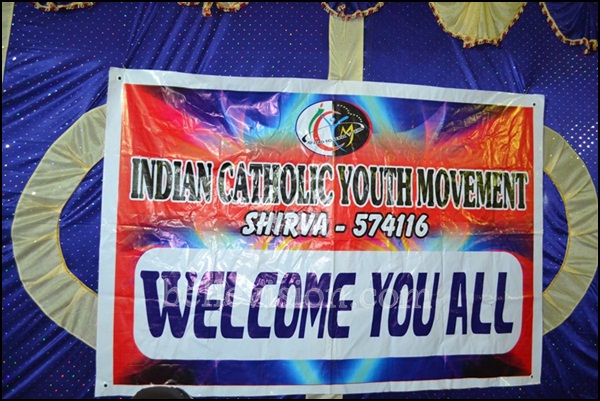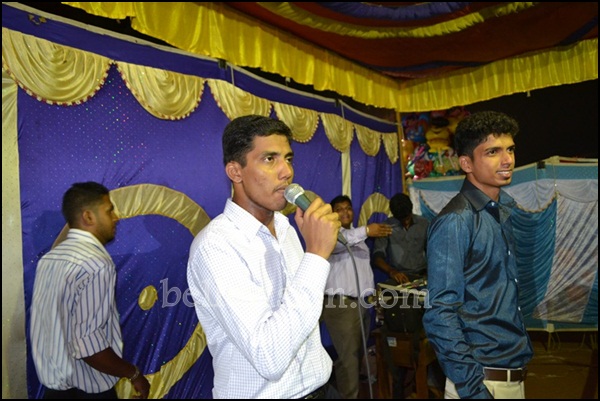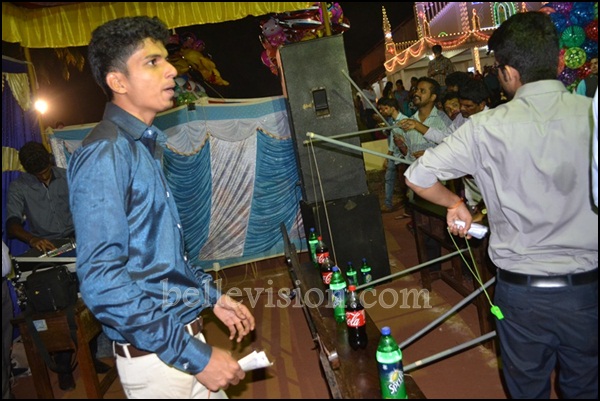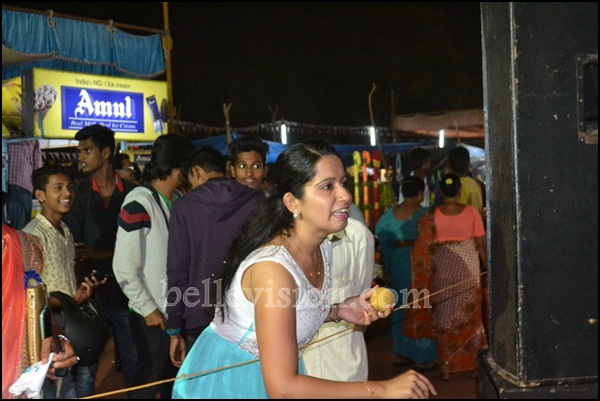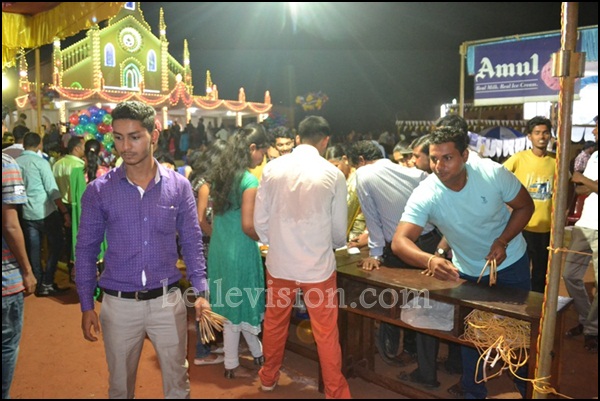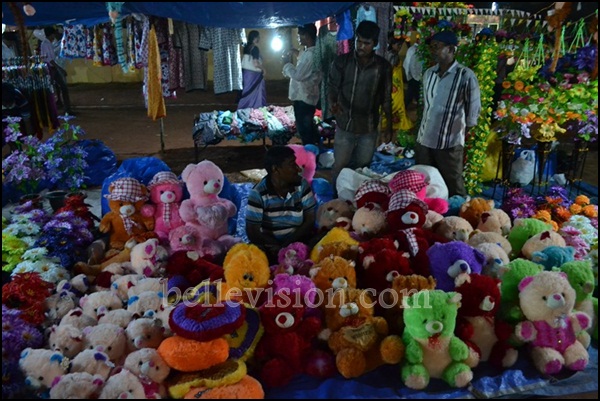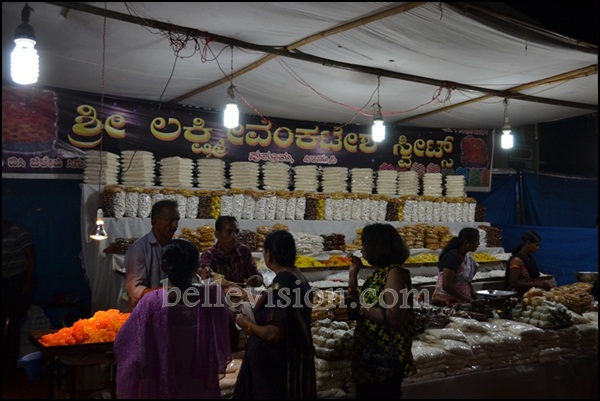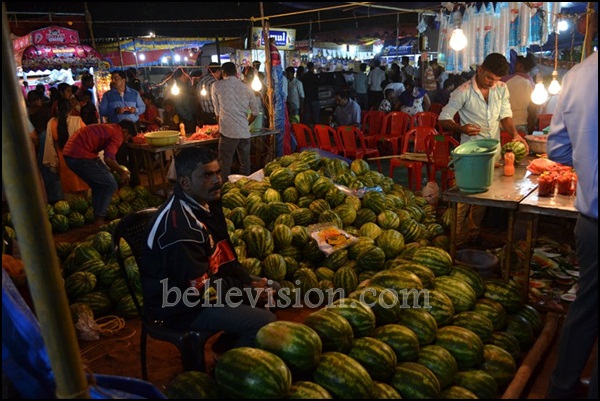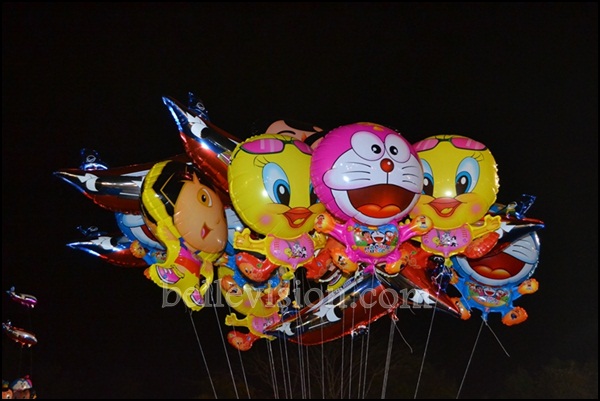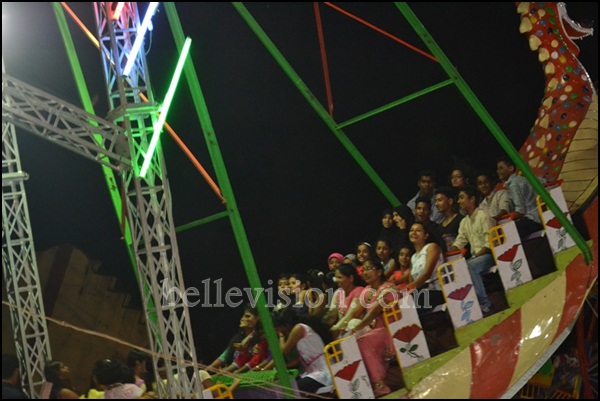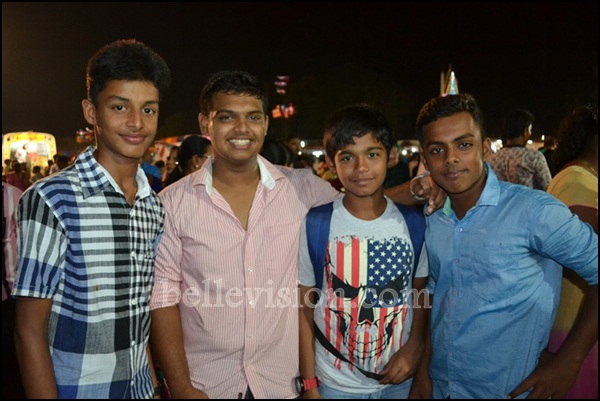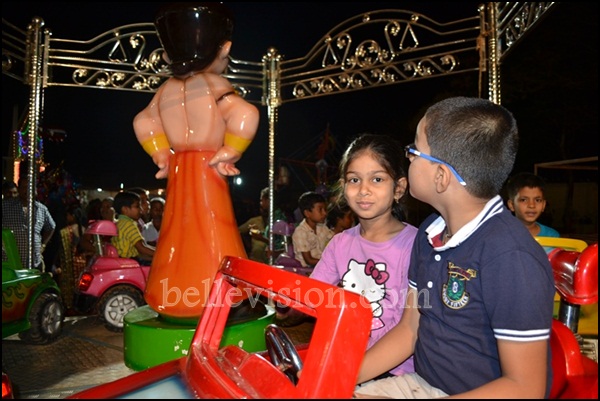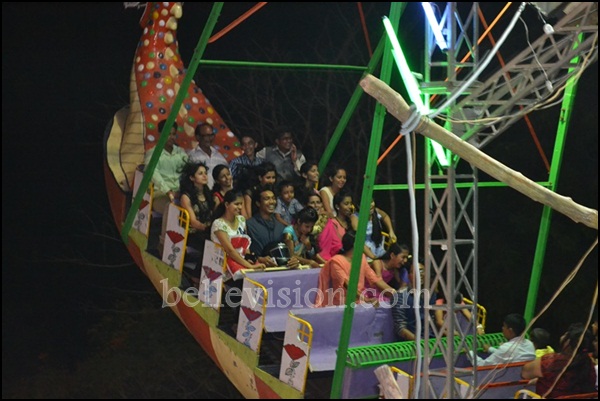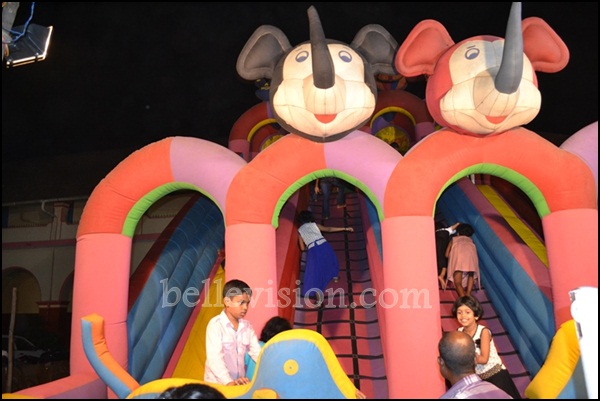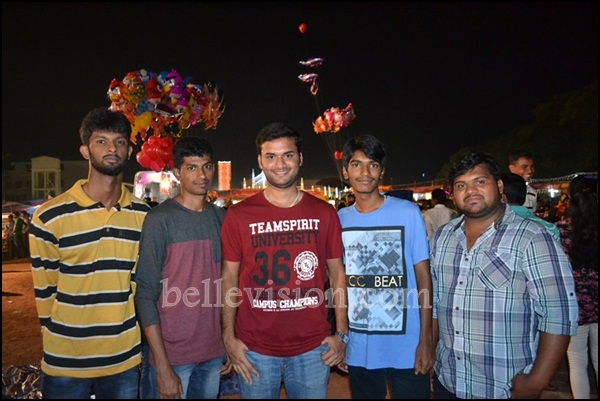 The chief celebrant of the Vespers was Rev. Fr. Roy Nazareth, Rector of Holy Cross Minor Seminary, Katapady.The vespers service was also attended by many neighboring priests accompanied by Rev. Fr. Stanly Tauro (Parish Priest) and resident priests of the Shirva Parish.
The Vespers service commenced at the Circle near Syndicate Bank where faithful had assembled by 6.15 pm which began with reciting of Rosary. Rev. Fr. Roy Nazareth conducted the prayer service and blessed the 'Cherel' of Lady of Health which was decorated with loads of Flowers and illuminated with lights. Following the service at the circle, the faithful went in procession carrying lighted candles accompanied by the brass band with great devotion.
In the Vespers Service was held and concluded with the devotion and blessing of Holy Sacrament and a brief homily was delivered by the Celebrant Priest wherein he stressed on Mercy of God which we need to practice in our daily life as this year has been declared as Year of Mercy. Further he said that our goal is not to take revenge on who have hurt us or spoiled our name or cheated us but forgive them and rest leave it in Gods hand and he will bless you abundantly.
Rev. Fr. Stanly Tauro thanked each and everyone who have been part of the celebrations, mainly the youth, parish council members, volunteers and police personal for keeping watch on devotees.
Fireworks lighted the dark sky near the stalls that enhanced the gaiety of the occasion. People were seen greeting each other, visiting the stalls and lighting candles at the side of the church and seeking blessing of Lady of Health.. ICYM members put of loads of stalls and conducted various games which were heavily crowded until 10pm. People enjoyed all the games, variety of Ice creams, food stalls, gaint wheels etc.
The main Holy Eucharistic Mass will be held on 3rd February at 10:30am on the annual feast of Lady of Health Parish, Shirva.